SÁCH AMAZON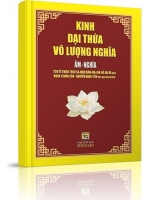 Mua bản sách in
Don't Seek Your Self In The Mind
I feel that there is still a great deal I need to learn about the workings of my mind before I can get anywhere near full consciousness or spiritual enlightenment.
No, you don't. The problems of the mind cannot be solved on the level of the mind. Once you have understood the basic dysfunction, there isn't really much else that you need to learn or understand. Studying the complexities of the mind may make you a good psychologist, but doing so wont take you beyond the mind, just as the study of madness isn't enough to create sanity. You have already understood the basic mechanics of the unconscious state: identification with the mind, which creates a false self, the ego, as a substitute for your true self rooted in Being. You become as a "branch cut off from the vine," as Jesus puts it.
The ego's needs are endless. It feels vulnerable and threatened and so lives in a state of fear and want. Once you know how the basic dysfunction operates, there is no need to explore all its countless manifestations, no need to make it into a complex personal problem.
The ego, of course, loves that. It is always seeking for something to attach itself to in order to uphold and strengthen its illusory sense of self, and it will readily attach itself to your problems. This is why, for so many people, a large part of their sense of self is intimately connected with their problems. Once this has happened, the last thing they want is tobecome free of them; that would mean loss of self. There can be a great deal of unconscious ego investment in pain and suffering.
So once you recognize the root of unconsciousness as identification with the mind, which of course includes the emotions, you step out of it. You become present. When you are present, you can allow the mind to be as it is without getting entangled in it. The mind in itself is not dysfunctional. It is a wonderful tool. Dysfunction sets in when you seek your self in it and mistake it for who you are. It then becomes the egoic mind and takes over your whole life.
End The Delusion Of Time
It seems almost impossible to disidentify from the mind. We are all immersed in it. How do you teach a fish to fly?
Here is the key: End the delusion of time. Time and mind are inseparable. Remove time from the mind and it stops - unless you choose to use it.
To be identified with your mind is to be trapped in time: the compulsion to live almost exclusively through memory and anticipation. This creates an endless preoccupation with past and future and an unwillingness to honor and acknowledge the resent moment and allow it to be. The compulsion arises because the past gives you an identity and the future holds the promise of salvation, of fulfillment in whatever form. Both are illusions.
But without a sense of time, how would we function in this world? There would be no goals to strive toward anymore. I wouldn't even know who I am, because my past makes me who I am today. I think time is something very precious, and we need to learn to use it wisely rather than waste it.
Time isn't precious at all, because it is an illusion. What you perceive as precious is not time but the one point that is out of time: the Now. That is precious indeed. The more you are focused on time - past and future - the more you miss the Now, the most precious thing there is.
Why is it the most precious thing? Firstly, because it is the only thing. It's all there is. The eternal present is the space within which your whole life unfolds, the one factor that remains constant. Life is now. There was never a time when your life was not now, nor will there ever be. Secondly, the Now is the only point that can take you beyond the limited confines of the mind. It is your only point of access into the timeless and formless realm of Being.
Nothing Exists Outside The Now
Aren't past and future just as real, sometimes even more real, than the present? After all, the past determines who we are, as well as how we perceive and behave in the present. And our future goals determine which actions we take in the present.
You haven't yet grasped the essence of what I am saying because you are trying to understand it mentally. The mind cannot understand this. Only you can. Please just listen.
Have you ever experienced, done, thought, or felt anything outside the Now? Do you think you ever will? Is it possible for anything to happen or be outside the Now? The answer is obvious, is it not?
Nothing ever happened in the past; it happened in the Now.
Nothing will ever happen in the future; it will happen in the Now.
What you think of as the past is a memory trace, stored in the mind, of a former Now. When you remember the past, you reactivate a memory trace - and you do so now. The future is an imagined Now, a projection of the mind. When the future comes, it comes as the Now. When you think about the future, you do it now. Past and future obviously have no reality of their own. Just as the moon has no light of its own, but can only reflect the light of the sun, so are past and future only pale reflections of the light, power, and reality of the eternal present. Their reality is "borrowed" from the Now.
The essence of what I am saying here cannot be understood by the mind. The moment you grasp it, there is a shift in consciousness from mind to Being, from time to presence. Suddenly, everything feels alive, radiates energy, emanates Being.
The Key To The Spiritual Dimension
In life-threatening emergency situations, the shift in consciousness from time to presence sometimes happens naturally. The personality that has a past and a future momentarily recedes and is replaced by an intense conscious presence, very still but very alert at the same time. Whatever response is needed then arises out of that state of consciousness.
The reason why some people love to engage in dangerous activities, such as mountain climbing, car racing, and so on, although they may not be aware of it, is that it forces them into the Now - that intensely alive state that is free of time, free of problems, free of thinking, free of the burden of the personality. Slipping away from the present moment even for a second may mean death. Unfortunately, they come to depend on a particular activity to be in that state. But you don' t need to climb the north face of the Eiger. You can enter that state now.
Since ancient times, spiritual masters of all traditions have pointed to the Now as the key to the spiritual dimension. Despite this, it seems to have remained a secret. It is certainly not taught in churches and temples. If you go to a church, you may hear readings from the Gospels such as "Take no thought for the morrow; for the morrow shall take thought for the things of itself," or "Nobody who puts his hands to the plow and looks back is fit for the Kingdom of God."
Or you might hear the passage about the beautiful flowers that are not anxious about tomorrow but live with ease in the timeless Now and are provided for abundantly by God. The depth and radical nature of these teachings are not recognized. No one seems to realize that they are meant to be lived and so bring about a profound inner transformation.
The whole essence of Zen consists in walking along the razor's edge of Now - to be so utterly, so completely present that no problem, no suffering, nothing that is not who you are in your essence, can survive in you. In the Now, in the absence of time, all your problems dissolve. Suffering needs time; it cannot survive in the Now.
The great Zen master Rinzai, in order to take his students' attention away from time, would often raise his finger and slowly ask: "What, at this moment, is lacking?"
A powerful question that does not require an answer on the level of the mind. It is designed to take your attention deeply into the Now. A similar question in the Zen tradition is this: "If not now, when?"
The Now is also central to the teaching of Sufism, the mystical branch of Islam. Sufis have a saying: "The Sufi is the son of time present." And Rumi, the great poet and teacher of Sufism, declares: "Past and future veil God from our sight; burn up both of them with fire."
Meister Eckhart, the thirteenth-century spiritual teacher, summed it all up beautifully: "Time is what keeps the light from reaching us. There is no greater obstacle to God than time."
Accessing The Power Of The Now
A moment ago, when you talked about the eternal present and the unreality of past and future, I found myself looking at that tree outside the window. I had looked at it a few times before, but this time it was different. The external perception had not changed much, except that the colors seemed brighter and more vibrant. But there was now an added dimension to it. This is hard to explain. I don't know how, but 1 was aware of something invisible that I felt was the essence of that tree, its inner spirit, if you like. And somehow I was part of that. I realize. now that I hadn't truly seen the tree before, just a flat and dead image of it. When I look at the tree now, some of that awareness is still present, but I can feel it slipping away. You see, the experience is already receding into the past. Can something like this ever be more than a fleeting glimpse?
You were free of time for a moment. You moved into the Now and therefore perceived the tree without the screen of mind. The awareness of Being became part of your perception. With the timeless dimension comes a different kind of knowing, one that does not "kill" the spirit that lives within every creature and every thing. A knowing that does not destroy the sacredness and mystery of life but contains a deep love and reverence for all that is. A knowing of which the mind knows nothing.
The mind cannot know the tree. It can only know facts or information about the tree. My mind cannot know you, only labels, judgments, facts, and opinions about you. Being alone knows directly.
There is a place for mind and mind knowledge. It is in the practical realm of day-to- day living. However, when it takes over all aspects of your life, including your relationships with other human beings and with nature, it becomes a monstrous parasite that, unchecked, may well end up killing all life on the planet and finally itself by killing its host.
You have had a glimpse of how the timeless can transform your perceptions. But an experience is not enough, no matter how beautiful or profound. What is needed and what we are concerned with is a permanent shift in consciousness.
So break the old pattern of present-moment denial and present moment resistance. Make it your practice to withdraw attention from past and future whenever they are not needed. Step out of the time dimension as much as possible in everyday life. If you find it hard to enter the Now directly, start by observing the habitual tendency of your mind to want to escape from the Now. You will observe that the future is usually imagined as either better or worse than the present. If the imagined future is better, it gives you hope or pleasurable anticipation. If it is worse, it creates anxiety. Both are illusory. Through self-observation, more presence comes into your life automatically. The moment you realize you are not present, you are present. Whenever you are able to observe your mind, you are no longer trapped in it. Another factor has come in, something that is not of the mind: the witnessing presence.
Be present as the watcher of your mind - of your thoughts and emotions as well as your reactions in various situations. Be at least as interested in your reactions as in the situation or person that causes you to react. Notice also how often your attention is in the past or future. Don't judge or analyze what you observe. Watch the thought, feel the emotion, observe the reaction. Don't make a personal problem out of them. You will then feel something more powerful than any of those things that you observe: the still, observing presence itself behind the content of your mind, the silent watcher.
Intense presence is needed when certain situations trigger a reaction with a strong emotional charge, such as when your self-image is threatened, a challenge comes into your life that triggers fear, things "go wrong," or an emotional complex from the past is brought up. In those instances, the tendency is for you to become "unconscious." The reaction or emotion takes you over - you "become" it. You act it out. You justify, make wrong, attack, defend ... except that it isn't you, it's the reactive pattern, the mind in its habitual survival mode.
Identification with the mind gives it more energy; observation of the mind withdraws energy from it. Identification with the mind creates more time; observation of the mind opens up the dimension of the timeless. The energy that is withdrawn from the mind turns into presence. Once you can feel what it means to be present, it becomes much easier to simply choose to step out of the time dimension whenever time is not needed for practical purposes and move more deeply into the Now. This does not impair your ability to use time - past or future - when you need to refer to it for practical matters. Nor does it impair your ability to use your mind. In fact, it enhances it. When you do use your mind, it will be sharper, more focused.
Letting Go Of Psychological Time
Learn to use time in the practical aspects of your life - we may call this "clock time" - but immediately return to present-moment awareness when those practical matters have been dealt with. In this way, there will be no build-up of "psychological time," which is identification with the past and continuous compulsive projection into the future.
Clock time is not just making an appointment or planning a trip. It includes learning from the past so that we don't repeat the same mistakes over and over. Setting goals and working toward them. Predicting the future by means of patterns and laws, physical, mathematical and so on, learned from the past and taking appropriate action on the basis of our predictions.
But even here, within the sphere of practical living, where we cannot do without reference to past and future, the present moment remains the essential factor: Any lesson from the past becomes relevant and is applied now. Any planning as well as working toward achieving a particular goal is done now.
The enlightened persons main focus of attention is always the Now, but they are still peripherally aware of time. In other words, they continue to use clock time but are free of psychological time.
Be alert as you practice this so that you do not unwittingly transform clock time into psychological time. For example, if you made a mistake in the past and learn from it now, you are using clock time. On the other hand, if you dwell on it mentally, and self-criticism, remorse, or guilt come up, then you are making the mistake into "me" and "mine": you make it part of your sense of self, and it has become psychological time, which is always linked to a false sense of identity. Non-forgiveness necessarily implies a heavy burden of psychological time.
If you set yourself a goal and work toward it, you are using clock time. You are aware of where you want to go, but you honor and give your fullest attention to the step that you are taking at this moment. If you then become excessively focused on the goal, perhaps because you are seeking happiness, fulfillment, or a more complete sense of self in it, the Now is no longer honored. It becomes reduced to a mere stepping stone to the future, with no intrinsic value. Clock time then turns into psychological time. Your life's journey is no longer an adventure, just an obsessive need to arrive, to attain, to "make it." You no longer see or smell the flowers by the wayside either, nor are you aware of the beauty and the miracle of life that unfolds all around you when you are present in the Now.
I can see the supreme importance of the Now, but I cannot quite go along with you when you say that time is a complete illusion.
When I say "time is an illusion," my intention is not to make a philosophical statement. I am just reminding you of a simple fact - a fact so obvious that you may find it hard to grasp and may even find it meaningless - but once fully realized, it can cut like a sword through all the mind-created layers of complexity and "problems." Let me say it again: the present moment is all you ever have. There is never a time when your life is not "this moment." Is this not a fact?
The Insanity Of Psychological Time
You will not have any doubt that psychological time is a mental disease if you look at its collective manifestations. They occur, for example, in the form of ideologies such as communism, national socialism or any nationalism, or rigid religious belief systems, which operate under the implicit assumption that the highest good lies in the future and that therefore the end justifies the means. The end is an idea, a point in the mind-projected future, when salvation in whatever form - happiness, fulfillment, equality, liberation, and so on - will be attained. Not infrequently, the means of getting there are the enslavement, torture, and murder of people in the present.
For example, it is estimated that as many as 50 million people were murdered to further the cause of communism, to bring about a "better world" in Russia, China, and other countries. This is a chilling example of how belief in a future heaven creates a present hell. Can there be any doubt that psychological time is a serious and dangerous mental illness?
How does this mind pattern operate in your life? Are you always trying to get somewhere other than where you are? Is most of your doing just a means to an end? Is fulfillment always just around the corner or confined to short-lived pleasures, such as sex, food, drink, drugs, or thrills and excitement? Are you always focused on becoming, achieving, and attaining, or alternatively chasing some new thrill or pleasure? Do you believe that if you acquire more things you will become more fulfilled, good enough, or psychologically complete? Are you waiting for a man or woman to give meaning to your life?
In the normal, mind-identified or unenlightened state of consciousness, the power and infinite creative potential that lie concealed in the Now are completely obscured by psychological time. Your life then loses its vibrancy, its freshness, its sense of wonder. The old patterns of thought, emotion, behavior, reaction, and desire are acted out in endless repeat performances, a script in your mind that gives you an identity of sorts but distorts or covers up the reality of the Now. The mind then creates an obsession with the future as an escape from the unsatisfactory present.
Negativity And Suffering Have Their Roots In Time
But the belief that the future will be better than the present is not always an illusion. The present can be dreadful, and things can get better in the future, and often they do.
Usually, the future is a replica of the past. Superficial changes are possible, but real transformation is rare and depends upon whether you can become present enough to dissolve the past by accessing the power of the Now. What you perceive as future is an intrinsic part of your state of consciousness now. If your mind carries a heavy burden of past, you will experience more of the same. The past perpetuates itself through lack of presence. The quality of your consciousness at this moment is what shapes the future - which, of course, can only be experienced as the Now.
You may win $10 million, but that kind of change is no more than skin deep. You would simply continue to act out the same conditioned patterns in more luxurious surroundings. Humans have learned to split the atom. Instead of killing ten or twenty people with a wooden club, one person can now kill a million just by pushing a button. Is that real change?
If it is the quality of your consciousness at this moment that determines the future, then what is it that determines the quality of your consciousness? Your degree of presence. So the only place where true change can occur and where the past can be dissolved is the Now.
All negativity is caused by an accumulation of psychological time and denial of the present. Unease, anxiety, tension, stress, worry - all forms of fear - are caused by too much future, and not enough presence. Guilt, regret, resentment, grievances, sadness, bitterness, and all forms of non-forgiveness are caused by too much past, and not enough presence.
Most people find it difficult to believe that a state of consciousness totally free of all negativity is possible. And yet this is the liberated state to which all spiritual teachings point. It is the promise of salvation, not in an illusory future but right here and now.
You may find it hard to recognize that time is the cause of your suffering or your problems. You believe that they are caused by specific situations in your life, and seen from a conventional viewpoint, this is true. But until you have dealt with the basic problem-making dysfunction of the mind - its attachment to past and future and denial of the Now - problems are actually interchangeable. If all your problems or perceived causes of suffering or unhappiness were miraculously removed for you today, but you had not become more present, more conscious, you would soon find yourself with a similar set of problems or causes of suffering, like a shadow that follows you wherever you go. Ultimately, there is only one problem: the time bound mind itself.
I cannot believe that I could ever reach a point where I am completely free of my problems.
You are right. You can never reach that point because you are at that point now.
There is no salvation in time. You cannot be free in the future. Presence is the key to freedom, so you can only be free now.
Finding The Life Underneath Your Life Situation
I don't see how I can be free now. As it happens, I am extremely unhappy with my life at the moment. This is a fact, and I would be deluding myself if I tried to convince myself that all is well when it definitely isn't. To me, the present moment is very unhappy; it is not liberating at all. What keeps me going is the hope or possibility of some improvement in the future.
You think that your attention is in the present moment when it's actually taken up completely by time. You cannot be both unhappy and fully present in the Now.
What you refer to as your "life" should more accurately be called your "life situation." It is psychological time: past and future. Certain things in the past didn't go the way you wanted them to go. You are still resisting what happened in the past, and now you are resisting what is. Hope is what keeps you going, but hope keeps you focused on the future, and this continued focus perpetuates your denial of the Now and therefore your unhappiness.
It is true that my present life situation is the result of things that happened in the past, but it is still my present situation, and being stuck in it is what makes me unhappy.
Forget about your life situation for a while and pay attention to your life.
What is the difference?
Your life situation exists in time.
Your life is now.
Your life situation is mind-stuff.
Your life is real.
Find the "narrow gate that leads to life." It is called the Now. Narrow your life down to this moment. Your life situation may be full of problems - most life situations are - but find out if you have any problem at this moment. Not tomorrow or in ten minutes, but now. Do you have a problem now?
When you are full of problems, there is no room for anything new to enter, no room for a solution. So whenever you can, make some room, create some space, so that you find the life underneath your life situation.
Use your senses fully. Be where you are. Look around. Just look, don't interpret. See the light, shapes, colors, textures. Be aware of the silent presence of each thing. Be aware of the space that allows everything to be. Listen to the sounds; don't judge them. Listen to the silence underneath the sounds. Touch something - anything - and feel and acknowledge its Being. Observe the rhythm of your breathing; feel the air flowing in and out, feel the life energy inside your body. Allow everything to be, within and without. Allow the "isness" of all things. Move deeply into the Now.
You are leaving behind the deadening world of mental abstraction, of time. You are getting out of the insane mind that is draining you of life energy, just as it is slowly poisoning and destroying the Earth. You are awakening out of the dream of time into the present.
All Problems Are Illusions Of The Mind
It feels as if a heavy burden has been lifted. A sense of lightness. I feel clear... but my problems are still there waiting for me, aren't they? They haven't been solved. Am I not just temporarily evading them?
If you found yourself in paradise, it wouldn't be long before your mind would say "yes, but...."
Ultimately, this is not about solving your problems. It's about realizing that there are no problems. Only situations - to be dealt with now, or to be left alone and accepted as part of the "isness" of the present moment until they change or can be dealt with. Problems are mind-made and need time to survive. They cannot survive in the actuality of the Now.
Focus your attention on the Now and tell me what problem you have at this moment.
I am not getting any answer because it is impossible to have a problem when your attention is fully in the Now. A situation that needs to be either dealt with or accepted - yes. Why make it into a problem? Why make anything into a problem? Isn't life challenging enough as it is? What do you need problems for? The mind unconsciously loves problems because they give you an identity of sorts. This is normal, and it is insane. "Problem" means that you are dwelling on a situation mentally without there being a true intention or possibility of taking action now and that you are unconsciously making it part of your sense of self. You become so overwhelmed by your life situation that you lose your sense of life, of Being. Or you are carrying in your mind the insane burden of a hundred things that you will or may have to do in the future instead of focusing your attention on the one thing that you can do now.
When you create a problem, you create pain. All it takes is a simple choice, a simple decision: no matter what happens, I will create no more pain for myself. I will create no more problems. Although it is a simple choice, it is also very radical. You won' t make that choice unless you are truly fed up with suffering, unless you have truly had enough. And you won't be able to go through with it unless you access the power of the Now. If you create no more pain for yourself, then you create no more pain for others. You also no longer contaminate the beautiful Earth, your inner space, and the collective human psyche with the negativity of problem-making.
If you have ever been in a life-or-death emergency situation, you will know that it wasn't a problem. The mind didn't have time to fool around and make it into a problem. In a true emergency, the mind stops; you become totally present in the Now, and something infinitely more powerful takes over.
This is why there are many reports of ordinary people suddenly becoming capable of incredibly courageous deeds. In any emergency, either you survive or you don't. Either way, it is not a problem.
Some people get angry when they hear me say that problems are illusions. I am threatening to take away their sense of who they are. They have invested much time in a false sense of self. For many years, they have unconsciously defined their whole identity in terms of' their problems or their suffering. Who would they be without it?
A great deal of what people say, think, or do is actually motivated by fear, which of course is always linked with having your focus on the future and being out of touch with the Now. As there are no problems in the Now, there is no fear either.
Should a situation arise that you need to deal with now, your action will be clear and incisive if it arises out of present-moment awareness. It is also more likely to be effective. It will not be a reaction coming from the past conditioning of your mind but an intuitive response to the situation. In other instances, when the time-bound mind would have reacted, you will find it more effective to do nothing - just stay centered in the Now.
A Quantum Leap In The Evolution Of Consciousness
I have had glimpses of this state of freedom from mind and time that you describe, but past and future are so overwhelmingly strong that I cannot keep them out for long.
The time-bound mode of consciousness is deeply embedded in the human psyche. But what we are doing here is part of a profound transformation that is taking place in the collective consciousness of the planet and beyond: the awakening of consciousness from the dream of matter, form, and separation. The ending of time. We are breaking mind patterns that have dominated human life for eons. Mind patterns that have created unimaginable suffering on a vast scale. I am not using the word evil. It is more helpful to call it unconsciousness or insanity.
This breaking-up of the old mode of consciousness or rather unconsciousness: is it something we have to do or will it happen anyway? I mean, is this change inevitable?
That's a question of perspective. The doing and the happening is in fact a single process; because you are one with the totality of consciousness, you cannot separate the two. But there is no absolute guarantee that humans will make it. The process isn't inevitable or automatic. Your cooperation is an essential part of it. However you look at it, it is a quantum leap in the evolution of consciousness, as well as our only chance of survival as a race.
The Joy Of Being
To alert you that you have allowed yourself to be taken over by psychological time, you can use a simple criterion. Ask yourself: Is there joy, ease, and lightness in what I am doing? If there isn't, then time is covering up the present moment, and life is perceived as a burden or a struggle.
If there is no joy, ease, or lightness in what you are doing, it does not necessarily mean that you need to change what you are doing. It may be sufficient to change the how. "How" is always more important than "what." See if you can give much more attention to the doing than to the result that you want to achieve through it. Give your fullest attention to whatever the moment presents. This implies that you also completely accept what is, because you cannot give your full attention to something and at the same time resist it.
As soon as you honor the present moment, all unhappiness and struggle dissolve, and life begins to flow with joy and ease. When you act out of present-moment awareness, whatever you do becomes imbued with a sense of quality, care, and love - even the most simple action.
So do not be concerned with the fruit of your action - just give attention to the action itself. The fruit will come of its own accord. This is a powerful spiritual practice. In the Bhagavad Gita, one of the oldest and most beautiful spiritual teachings in existence, non-attachment to the fruit of your action is called Karma Yoga. It is described as the path of "consecrated action."
When the compulsive striving away from the Now ceases, the joy of Being flows into everything you do. The moment your attention turns to the Now, you feel a presence, a stillness, a peace. You no longer depend on the future for fulfillment and satisfaction - you don't look to it for salvation. Therefore, you are not attached to the results. Neither failure nor success has the power to change your inner state of Being. You have found the life underneath your life situation.
In the absence of psychological time, your sense of self is derived from Being, not from your personal past. Therefore, the psychological need to become anything other than who you are already is no longer there. In the world, on the level of your life situation, you may indeed become wealthy, knowledgeable, successful, free of this or that, but in the deeper dimension of Being you are complete and whole now.
In that state of wholeness, would we still be able or willing to pursue external goals?
Of course, but you will not have illusory expectations that anything or anybody in the future will save you or make you happy. As far as your life situation is concerned, there may be things to be attained or acquired. That's the world of form, of gain and loss. Yet on a deeper level you are already complete, and when you realize that, there is a playful, joyous energy behind what you do. Being free of psychological time, you no longer pursue your goals with grim determination, driven by fear, anger, discontent, or the need to become someone. Nor will you remain inactive through fear of failure, which to the egois loss of self. When your deeper sense of self is derived from Being, when you are free of "becoming" as a psychological need, neither your happiness nor your sense of self depends on the outcome, and so there is freedom from fear. You don't seek permanency where it cannot be found: in the world of form, of gain and loss, birth and death. You don't demand that situations, conditions, places, or people should make you happy, and then suffer when they don't live up to your expectations.
Everything is honored, but nothing matters. Forms are born and die, yet you are aware of the eternal underneath the forms. You know that "nothing real can be threatened."
When this is your state of Being, how can you not succeed? You have succeeded already.