SÁCH AMAZON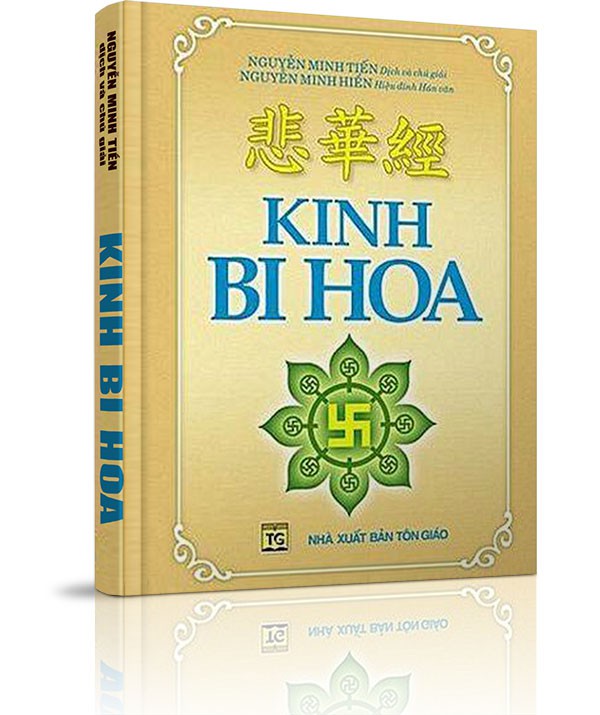 Mua bản sách in
Enter The Now From Wherever You Are
I always thought that true enlightenment is not possible except through love in a relationship between a man and a woman. Isn't this what makes us whole again? How can one's life be fufilled until that happens?
Is that true in your experience? Has this happened to you?
Not yet, but how could it be otherwise? I know that it will happen.
In other words, you are waiting for an event in time to save you. Is this not the core error that we have been talking about? Salvation is not elsewhere in place or time. It is here and now.
What does that statement mean, "salvation is here and now"? I don't understand it. I don't even know what salvation means.
Most people pursue physical pleasures or various forms of psychological gratification because they believe that those things will make them happy or free them from a feeling of fear or lack. Happiness may be perceived as a heightened sense of aliveness attained through physical pleasure, or a more secure and more complete sense of self attained through some form of psychological gratification. This is the search for salvation from a state of unsatisfactoriness or insufficiency. Invariably, any satisfaction that they obtain is short-lived, so the condition of satisfaction or fulfillment is usually projected once again onto an imaginary point away from the here and now. "When I obtain this or am free of that - then I will be okay." This is the unconscious mind-set that creates the illusion of salvation in the future.
True salvation is fulfillment, peace, life in all its fullness. It is to be who you are, to feel within you the good that has no opposite, the joy of Being that depends on nothing outside itself. It is felt not as a passing experience but as an abiding presence. In theistic language, it is to "know God" - not as something outside you but as your own innermost essence. True salvation is to know yourself as an inseparable part of the timeless and formless One Life from which all that exists derives its being.
True salvation is a state of freedom - from fear, from suffering, from a perceived state of lack and insufficiency and therefore from all wanting, needing, grasping, and clinging. It is freedom from compulsive thinking, from negativity, and above all from past and future as a psychological need. Your mind is telling you that you cannot get there from here. Something needs to happen, or you need to become this or that before you can be free and fulfilled. It is saying, in fact, that you need time - that you need to find, sort out, do, achieve, acquire, become, or understand something before you can be free or complete. You see time as the means to salvation, whereas in truth it is the greatest obstacle to salvation. You think that you can't get there from where and who you are at this moment because you are not yet complete or good enough, but the truth is that here and now is the only point from where you can get there. You "get' there by realizing that you are there already. You find God the moment you realize that you don't need to seek God. So there is no only way to salvation: Any condition can be used, but no particular condition is needed. However, there is only one point of access: the Now. There can be no salvation away from this moment. You are lonely and without a partner? Enter the Now from there. You are in a relationship? Enter the Now from there.
There is nothing you can ever do or attain that will get you closerto salvation than it is at this moment. This may be hard to grasp for a mind accustomed to thinking that everything worthwhile is in the future. Nor can anything that you ever did or that was done to you in the past prevent you from saying yes to what is and taking your atten- tion deeply into the Now. You cannot do this in the future. You do it now or not at all.
Love/Hate Relationships
Unless and until you access the consciousness frequency of presence, all relationships, and particularly intimate relationships, are deeply flawed and ultimately dysfunctional. They may seem perfect for a while, such as when you are "in love," but invariably that apparent perfection gets disrupted as arguments, conflicts, dissatisfaction, and emotional or even physical violence occur with increasing frequency. It seems that most "love relationships" become love/hate relationships before long. Love can then turn into savage attack, feelings of hostility, or complete withdrawal of affection at the flick of a switch. This is considered normal. The relationship then oscillates for a while, a few months or a few years, between the polarities of "love" and hate, and it gives you as much pleasure as it gives you pain. It is not uncommon for couples to become addicted to those cycles. Their drama makes them feel alive. When a balance between the positive/ negative polarities is lost and the negative, destructive cycles occur with increasing frequency and intensity, which tends to happen sooner or later, then it will not be long before the relationship finally collapses.
It may appear that if you could only eliminate the negative or destructive cycles, then all would be well and the relationship would flower beautifully - but alas, this is not possible. The polarities are mutually interdependent. You cannot have one without the other. The positive already contains within itself the as yet unmanifested negative. Both are in fact different aspects of the same dysfunction. I am speaking here of what is commonly called romantic relationships - not of true love, which has no opposite because it arises from beyond the mind. Love as a continuous state is as yet very rare - as rare as conscious human beings. Brief and elusive glimpses of love, however, are possible whenever there is a gap in the stream of mind.
The negative side of a relationship is, of course, more easily recognizable as dysfunctional than the positive one. And it is also easier to recognize the source of negativity in your partner than to see it in yourself. It can manifest in many forms: possessiveness, jealousy, control, withdrawal and unspoken resentment, the need to be right, insensitivity and self-absorption, emotional demands and manipulation, the urge to argue, criticize, judge, blame, or attack, anger, unconscious revenge for past pain inflicted by a parent, rage and physical violence.
On the positive side, you are "in love" with your partner. This is at first a deeply satisfying state. You feel intensely alive. Your existence has suddenly become meaningful because someone needs you, wants you, and makes you feel special, and you do the same for him or her. When you are together, you feel whole. The feeling can become so intense that the rest of the world fades into insignificance.
However, you may also have noticed that there is a neediness and a clinging quality to that intensity. You become addicted to the other person. He or she acts on you like a drug. You are on a high when the drug is available, but even the possibility or the thought that he or she might no longer be there for you can lead to jealousy, possessiveness, attempts at manipulation through emotional blackmail, blaming and accusing - fear of loss. If the other person does leave you, this can give rise to the most intense hostility or the most profound grief and despair. In an instant, loving tenderness can turn into a savage attack or dreadful grief. Where is the love now? Can love change into its opposite in an instant? Was it love in the first place, or just an addictive grasping and clinging?
Addiction And The Search For Wholeness
Why should we become addicted to another person?
The reason why the romantic love relationship is such an intense and universally sought-after experience is that it seems to offer liberation from a deep-seated state of fear, need, lack, and incompleteness that is part of the human condition in its unredeemed and unenlightened state. There is a physical as well as a psychological dimension to this state.
On the physical level, you are obviously not whole, nor will you ever be: You are either a man or a woman, which is to say, one-half of the whole. On this level, the longing for wholeness - the return to oneness - manifests as male-female attraction, man's need for a woman, woman's need for a man. It is an almost irresistible urge for union with the opposite energy polarity. The root of this physical urge is a spiritual one: the longing for an end to duality, a return to the state of wholeness. Sexual union is the closest you can get to this state on the physical level. This is why it is the most deeply satisfying experience the physical realm can offer. But sexual union is no more than a fleeting glimpse of wholeness, an instant of bliss. As long as it is unconsciously sought as a means of salvation, you are seeking the end of duality on the level of form, where it cannot be found. You are given a tantalizing glimpse of heaven, but you are not allowed to dwell there, and find yourself again in a separate body.
On the psychological level, the sense of lack and incompleteness is, if anything, even greater than on the physical level. As long as you are identified with the mind, you have an externally derived sense of self. That is to say, you get your sense of who you are from things that ultimately have nothing to do with who you are: your social role, possessions, external appearance, successes and failures, belief systems, and so on. This false, mind-made self, the ego, feels vulnerable, insecure, and is always seeking new things to identify with to give it a feeling that it exists. But nothing is ever enough to give it lasting fulfillment. Its fear remains; its sense of lack and neediness remains.
But then that special relationship comes along. It seems to he the answer to all the ego's problems and to meet all its needs. At least this is how it appears at first. All the other things that you derived your sense of self from before, now become relatively insignificant. You now have a single focal point that replaces them all, gives meaning to your life, and through which you define your identity. the person you are "in love" with. You are no longer a disconnected fragment in an uncaring universe, or so it seems. Your world now has a center: the loved one. The fact that the center is outside you and that, therefore, you still have an externally derived sense of self does not seem to matter at first. What matters is that the underlying feelings of incom- pleteness, of fear, lack and unfulfillment so characteristic of the egoic state are no longer there - or are they? Have they dissolved, or do they continue to exist underneath the happy surface reality?
If in your relationships you experience both "love" and the opposite of love - attack, emotional violence, and so on - then it is likely that you are confusing ego attachment and addictive clinging with love. You cannot love your partner one moment and attack him or her the next. True love has no opposite. If your "love" has an opposite, then it is not love but a strong ego-need for a more complete and deeper sense of self, a need that the other person temporarily meets. It is the ego's substitute for salvation, and for a short time it almost does feel like salvation.
But there comes a point when your partner behaves in ways that fail to meet your needs, or rather those of your ego. The feelings of fear, pain, and lack that are an intrinsic part of egoic consciousness but had been covered up by the "love relationship" now resurface. Just as with every other addiction, you are on a high when the drug is available, but invariably there comes a time when the drug no longer works for you. When those painful feelings reappear, you feel them even more strongly than before, and what is more, you now perceive your partner as the cause of those feelings. This means that you project them outward and attack the other with all the savage violence that is part of your pain. This attack may awaken the partner's own pain, and he or she may counter your attack. At this point, the ego is still uncon- sciously hoping that its attack or its attempts at manipulation will be sufficient punishment to induce your partner to change their behavior, so that it can use them again as a cover-up for your pain.
Every addiction arises from an unconscious refusal to face and move through your own pain. Every addiction starts with pain and ends with pain. Whatever the substance you are addicted to - alcohol, food, legal or illegal drugs, or a person - you are using something or somebody to cover up your pain. That is why, after the initial euphoria has passed, there is so much unhappiness, so much pain in intimate relationships. They do not cause pain and unhappiness. They bring out the pain and unhappiness that is already in you. Every addiction does that. Every addiction reaches a point where it does not work for you anymore, and then you feel the pain more intensely than ever.
This is one reason why most people are always trying to escape from the present moment and are seeking some kind of salvation in the future. The first thing that they might encounter if they focused their attention on the Now is their own pain, and this is what they fear. If they only knew how easy it is to access in the Now the power of presence that dissolves the past and its pain, the reality that dissolves the illusion. If they only knew how close they are to their own reality, how close to God.
Avoidance of relationships in an attempt to avoid pain is not the answer either. The pain is there anyway. Three failed relationships in as many years are more likely to force you into awakening than three years on a desert island or shut away in your room. But if you could bring intense presence into your aloneness, that would work for you too.
From Addictive To Enlightened Relationships
Can we change an addictive relationship into a true one?
Yes. Being present and intensifying your presence by taking your attention ever more deeply into the Now: Whether you are living alone or with a partner, this remains the key. For love to flourish, the light of your presence needs to be strong enough so that you no longer get taken over by the thinker or the pain-body and mistake them for who you are. To know yourself as the Being underneath the thinker, the stillness underneath the mental noise, the love and joy underneath the pain, is freedom, salvation, enlightenment. To disidentify from the pain-body is to bring presence into the pain and thus transmute it. To disidentify from thinking is to be the silent watcher of your thoughts and behavior, especially the repetitive patterns of your mind and the roles played by the ego.
If you stop investing it with "selfness," the mind loses its compulsive quality, which basically is the compulsion to judge, and so to resist what is, which creates conflict, drama, and new pain. In fact, the moment that judgment stops through acceptance of what is, you are free of the mind. You have made room for love, for joy, for peace. First you stop judging yourself; then you stop judging your partner. The greatest catalyst for change in a relationship is complete acceptance of your partner as he or she is, without needing to judge or change them in any way. That immediately takes you beyond ego. All mind games and all addictive clinging are then over. There are no victims and no perpetrators anymore, no accuser and accused. This is also the end of all codependency, of being drawn into somebody else's unconscious pattern and thereby enabling it to continue. You will then either separate - in love - or move ever more deeply into the Now together - into Being. Can it be that simple? Yes, it is that simple.
Love is a state of Being. Your love is not outside; it is deep within you. You can never lose it, and it cannot leave you. It is not dependent on some other body, some external form. In the stillness of your presence, you can feel your own formless and timeless reality as the unmanifested life that animates your physical form. You can then feel the same life deep within every other human and every other creature. You look beyond the veil of form and separation. This is the realization of oneness. This is love.
What is God? The eternal One Life underneath all the forms of life. What is love? To feel the presence of that One Life deep within yourself and within all creatures. To be it. Therefore, all love is the love of God.
Love is not selective, just as the light of the sun is not selective. It does not make one person special. It is not exclusive. Exclusivity is not the love of God but the "love" of ego. However, the intensity with which true love is felt can vary. There may be one person who reflects your love back to you more clearly and more intensely than others, and if that person feels the same toward you, it can be said that you are in a love relationship with him or her. The bond that connects you with that person is the same bond that connects you with the person sitting next to you on a bus, or with a bird, a tree, a flower. Only the degree of intensity with which it is felt differs.
Even in an otherwise addictive relationship, there may be moments when something more real shines through, something beyond your mutual addictive needs. These are moments when both your and your partner's mind briefly subside and the pain-body is temporarily in a dormant state. This may sometimes happen during physical intimacy, or when you are both witnessing the miracle of childbirth, or in the presence of death, or when one of you is seriously ill - anything that renders the mind powerless. When this happens, your Being, which is usually buried underneath the mind, becomes revealed, and it is this that makes true communication possible.
True communication is communion - the realization of oneness, which is love. Usually, this is quickly lost again, unless you are able to stay present enough to keep out the mind and its old patterns. As soon as the mind and mind identification return, you are no longer yourself but a mental image of yourself, and you start playing games and roles again to get your ego needs met. You are a human mind again, pretending to be a human being, interacting with another mind, playing a drama called "love."
Although brief glimpses are possible, love cannot flourish unless you are permanently free of mind identification and your presence is intense enough to have dissolved the pain-body - or you can at least remain present as the watcher. The pain- body cannot then take you over and so become destructive of love.
Relationships As Spiritual Practice
As the egoic mode of consciousness and all the social, political, and economic structures that it created enter the final stage of collapse, the relationships between men and women reflect the deep state of crisis in which humanity now finds itself. As humans have become increasingly identified with their mind, most relationships are not rooted in Being and so turn into a source of pain and become dominated by problems and conflict.
Millions are now living alone or as single parents, unable to establish an intimate relationship or unwilling to repeat the insane drama of past relationships. Others go from one relationship to another, from one pleasure-and-pain cycle to another, in search of the elusive goal of fulfillment through union with the opposite energy polarity. Still others compromise and continue to be together in a dysfunctional relationship in which negativity prevails, for the sake of the children or security, through force of habit, fear of being alone, or some other mutually "beneficial" arrangement, or even through the unconscious addiction to the excitement of emotional drama and pain.
However, every crisis represents not only danger but also opportunity. If relationships energize and magnify egoic mind patterns and activate the pain-body, as they do at this time, why not accept this fact rather than try to escape from it? Why not cooperate with it instead of avoiding relationships or continuing to pursue the phantom of an ideal partner as an answer to your problems or a means of feeling ful- filled? The opportunity that is concealed within every crisis does not manifest until all the facts of any given situation are acknowledged and fully accepted. As long as you deny them, as long as you try to escape from them or wish that things were different, the window of opportunity does not open up, and you remain trapped inside that situation, which will remain the same or deteriorate further.
With the acknowledgment and acceptance of the facts also comes a degree of freedom from them. For example, when you know there is disharmony and you hold that "knowing," through your knowing a new factor has come in, and the disharmony cannot remain unchanged. When you know you are not at peace, your knowing cre- ates a still space that surrounds your nonpeace in a loving and tender embrace and then transmutes your nonpeace into peace. As far as inner transformation is concerned, there is nothing you can do about it. You cannot transform yourself, and you certainly cannot transform your partner or anybody else. All you can do is create a space for transformation to happen, for grace and love to enter.
So whenever your relationship is not working, whenever it brings out the "madness" in you and in your partner, be glad. What was unconscious is being brought up to the light. It is an opportunity for salvation. Every moment, hold the knowing of that moment, particularly of your inner state. If there is anger, know that there is anger. If there is jealousy, defensiveness, the urge to argue, the need to be right, an inner child demanding love and attention, or emotional pain of any kind - whatever it is, know the reality of that moment and hold the knowing. The relationship then becomes your sadhana, your spiritual practice. If you observe unconscious behavior in your partner, hold it in the loving embrace of your knowing so that you won't react. Unconsciousness and knowing cannot coexist for long - even if the knowing is only in the other person and not in the one who is acting out the unconsciousness. The energy form that lies behind hostility and attack finds the presence of love absolutely intolerable. If you react at all to your partner's unconsciousness, you become uncon- scious yourself. But if you then remember to know your reaction, nothing is lost.
Humanity is under great pressure to evolve because it is our only chance of survival as a race. This will affect every aspect of your life and close relationships in particular. Never before have relationships been as problematic and conflict ridden as they are now. As you may have noticed, they are not here to make you happy or fulfilled. If you continue to pursue the goal of salvation through a relationship, you will be disillusioned again and again. But if you accept that the relationship is here to make you conscious instead of happy, then the relationship will offer you salvation, and you will be aligning yourself with the higher consciousness that wants to be born into this world. For those who hold on to the old patterns, there will be increasing pain, violence, confusion, and madness.
I suppose that it takes two to make a relationship into a spiritual practice, as you suggest. For example, my partner is still acting out his old patterns of jealousy and control. I have pointed this out many times, but he is unable to see it.
How many people does it take to make your life into a spiritual practice? Never mind if your partner will not cooperate. Sanity - consciousness - can only come into this world through you. You do not need to wait for the world to become sane, or for somebody else to become conscious, before you can be enlightened. You may wait forever. Do not accuse each other of being unconscious. The moment you start to argue, you have identified with a mental position and are now defending not only that position but also your sense of self. The ego is in charge. You have become unconscious. At times, it may be appropriate to point out certain aspects of your partner's behavior. If you are very alert, very present, you can do so without ego involvement - without blaming, accusing, or making the other wrong.
When your partner behaves unconsciously, relinquish all judgment. Judgment is either to confuse someone's unconscious behavior with who they are or to project your own unconsciousness onto another person and mistake that for who they are. To relinquish judgment does not mean that you do not recognize dysfunction and unconsciousness when you see it. It means "being the knowing" rather than "being the reaction'' and the judge. You will then either be totally free of reaction or you may react and still be the knowing, the space in which the reaction is watched and allowed to be. Instead of fighting the darkness, you bring in the light. Instead of reacting to delusion, you see the delusion yet at the same time look through it. Being the knowing creates a clear space of loving presence that allows all things and all people to be as they are. No greater catalyst for transformation exists. If you practice this, your partner cannot stay with you and remain unconscious.
If you both agree that the relationship will be your spiritual practice, so much the better. You can then express your thoughts and feelings to each other as soon as they occur, or as soon as a reaction comes up, so that you do not create a time gap in which an unexpressed or unacknowledged emotion or grievance can fester and grow. Learn to give expression to what you feel without blaming. Learn to listen to your partner in an open, nondefensive way. Give your partner space for expressing himself or herself. Be present. Accusing, defending, attacking - all those patterns that are designed to strengthen or protect the ego or to get its needs met will then become redundant. Giving space to others - and to yourself - is vital. Love cannot flourish without it. When you have removed the two factors that are destructive of relationships:
When the pain-body has been transmuted
and you are no longer identified with mind and mental positions,
and if your partner has done the same, you will experience the bliss of the flowering of relationship. Instead of mirroring to each other your pain and your unconsciousness, instead of satisfying your mutual addictive ego needs, you will reflect back to each other the love that you feel deep within, the love that comes with the realization of your oneness with all that is. This is the love that has no opposite.
If your partner is still identified with the mind and the pain-body while you are already free, this will represent a major challenge - not to you but to your partner. It is not easy to live with an enlightened person, or rather it is so easy that the ego finds it extremely threatening. Remember that the ego needs problems, conflict, and "enemies" to strengthen the sense of separateness on which its identity depends. The unenlightened partner's mind will be deeply frustrated because its fixed positions are not resisted, which means they will become shaky and weak, and there is even the "danger" that they may collapse altogether, resulting in loss of self. The pain-body is demanding feedback and not getting it. The need for argument, drama, and conflict is not being met. But beware: Some people who are unresponsive, withdrawn, insensitive, or cut off from their feelings may think and try to convince others that they are enlightened, or at least that there is "nothing wrong" with them and everything wrong with their partner. Men tend to do that more than women. They may see their female partners as irrational or emotional. But if you can feel your emotions, you are not far from the radiant inner body just underneath. If you are mainly in your head, the distance is much greater, and you need to bring consciousness into the emotional body before you can reach the inner body.
If there isn't an emanation of love and joy, complete presence and openness toward all beings, then it is not enlightenment. Another indicator is how a person behaves in difficult or challenging situations or when things "go wrong." If your "enlightenment" is egoic self-delusion, then life will soon give you a challenge that will bring out your unconsciousness in whatever form - as fear, anger, defensiveness, judgment, depression, and so on. If you are in a relationship, many of your challenges will come through your partner. For example, a woman may be challenged by an unresponsive male partner who lives almost entirely in his head. She will be challenged by his inability to hear her, to give her attention and space to be, which is due to his lack of presence. The absence of love in the relationship, which is usually more keenly felt by a woman than a man, will trigger the woman's pain-body, and through it she will attack her partner - blame, criticize, make wrong, and so on. This in turn now becomes his challenge. To defend himself against her pain-body's attack, which he sees as totally unwarranted, he will become even more deeply entrenched in his mental positions as he justifies, defends himself or counterattacks. Eventually, this may activate his own pain-body. When both partners have thus been taken over, a level of deep unconsciousness has been reached, of emotional violence, savage attack and counterattack. It will not subside until both painbodies have replenished themselves and then enter the dormant stage. Until the next time.
This is only one of an endless number of possible scenarios. Many volumes have been written, and many more could be written, about the ways in which unconsciousness is brought out in male-female relationships. But, as I said earlier, once you understand the root of the dysfunction, you do not need to explore its countless manifestations.
Let's briefly look again at the scenario I have just described. Every challenge that it contains is actually a disguised opportunity for salvation. At every stage of the unfolding dysfunctional process, freedom from unconsciousness is possible. For example, the woman's hostility could become a signal for the man to come out of his mind-identified state, awaken into the Now, become present - instead of becoming even more identified with his mind, even more unconscious. Instead of "being" the pain-body, the woman could be the knowing that watches the emotional pain in herself, thus accessing the power of the Now and initiating the transmutation of the pain. This would remove the compulsive and automatic outward projection of it. She could then express her feelings to her partner. There is no guarantee, of course, that he will listen, but it gives him a good chance to become present and certainly breaks the insane cycle of the involuntary acting out of old mind patterns. If the woman misses that opportunity, the man could watch his own mental-emotional reaction to her pain, his own defensiveness, rather than being the reaction. He could then watch his own pain-body being triggered and thus bring consciousness into his emotions. In this way, a clear and still space of pure awareness would come into being - the knowing, the silent witness, the watcher. This awareness does not deny the pain and yet is beyond it. It allows the pain to be and yet transmutes it at the same time. It accepts everything and transforms everything. A door would have opened up for her through which she could easily join him in that space.
If you are consistently or at least predominantly present in your relationship, this will be the greatest challenge for your partner. They will not be able to tolerate your presence for very long and stay unconscious. If they are ready, they will walk through the door that you opened for them and join you in that state. If they are not, you will separate like oil and water. The light is too painful for someone who wants to remain in darkness.
Why Women Are Closer To Enlightenment
Are the obstacles to enlightenment the same for a man as for a woman?
Yes, but the emphasis is different. Generally speaking, it is easier for a woman to feel and be in her body, so she is naturally closer to Being and potentially closer to enlightenment than a man. This is why many ancient cultures instinctively chose female figures or analogies to represent or describe the formless and transcendental reality. It was often seen as a womb that gives birth to everything in creation and sustains and nourishes it during its life as form. In the Tao Te Ching, one of the most ancient and profound books ever written, the Tao, which could be translated as Being, is described as "infinite, eternally present, the mother of the universe." Naturally, women are closer to it than men since they virtually "embody' the Unmanifested. What is more, all creatures and all things must eventually return to the Source. `All things vanish into the Tao. It alone endures." Since the Source is seen as female, this is represented as the light and dark sides of the archetypal feminine in psychology and mythology. The Goddess or Divine Mother has two aspects: She gives life, and she takes life.
When the mind took over and humans lost touch with the reality of their divine essence, they started to think of God as a male figure. Society became male dominated, and the female was made subordinate to the male.
I am not suggesting a return to earlier female representations of the divine. Some people now use the term Goddess instead of God. They are redressing a balance between male and female that was lost a long time ago, and that is good. But it is still a representation and a concept, perhaps temporarily useful, just as a map or a signpost is temporarily useful, but more a hindrance than a help when you are ready to realize the reality beyond all concepts and images. What does remain true, however, is that the energy frequency of the mind appears to be essentially male. The mind resists, fights for control, uses, manipulates, attacks, tries to grasp and possess, and so on. This is why the traditional God is a patriarchal, controlling authority figure, an often angry man who you should live in fear of, as the Old Testament suggests. This God is a projection of the human mind.
To go beyond the mind and reconnect with the deeper reality of Being, very different qualities are needed: surrender, nonjudgment, an openness that allows life to be instead of resisting it, the capacity to hold all things in the loving embrace of your knowing. All these qualities are much more closely related to the female principle. Whereas mind-energy is hard and rigid, Being-energy is soft and yielding and yet infinitely more powerful than mind. The mind runs our civilization, whereas Being is in charge of all life on our planet and beyond. Being is the very Intelligence whose visible manifestation is the physical universe. Although women are potentially closer to it, men can also access it within themselves.
At this time, the vast majority of men as well as women are still in the grip of the mind: identified with the thinker and the pain-body. This, of course, is what prevents enlightenment and the flowering of love. As a general rule, the major obstacle for men tends to be the thinking mind, and the major obstacle for women the pain-body, although in certain individual cases the opposite may be true, and in others the two factors may be equal.
Dissolving The Collective Female Pain-Body
Why is the pain-body more of an obstacle for women?
The pain-body usually has a collective as well as a personal aspect. The personal aspect is the accumulated residue of emotional pain suffered in one's own past. The collective one is the pain accumulated in the collective human psyche over thousands of years through disease, torture, war, murder, cruelty, madness, and so on. Everyone's personal pain-body also partakes of this collective pain-body. There are different strands in the collective pain-body. For example, certain races or countries in which extreme forms of strife and violence occur have a heavier collective pain- body than others. Anyone with a strong pain-body and not enough consciousness to disidentify from it will not only continuously or periodically be forced to relive their emotional pain but may also easily become either the perpetrator or the victim of violence, depending on whether their pain-body is predominantly active or passive. On the other hand, they may also be potentially closer to enlightenment. This potential isn't necessarily realized, of course, but if you are trapped in a nightmare you will probably be more strongly motivated to awaken than someone who is just caught in the ups and downs of an ordinary dream.
Apart from her personal pain-body, every woman has her share in what could be described as the collective female pain-body - unless she is fully conscious. This consists of accumulated pain suffered by women partly through male subjugation of the female, through slavery, exploitation, rape, childbirth, child loss, and so on, over thousands of years. The emotional or physical pain that for many women precedes and coincides with the menstrual flow is the pain-body in its collective aspect that awakens from its dormancy at that time, although it can be triggered at other times too. It restricts the free flow of life energy through the body, of which menstruation is a physical expression. Let's dwell on this for a moment and see how it can become an opportunity for enlightenment.
Often a woman is "taken over" by the pain-body at that time. It has an extremely powerful energetic charge that can easily pull you into unconscious identification with it. You are then actively possessed by an energy field that occupies your inner space and pretends to be you - but, of course, is not you at all. It speaks through you, acts through you, thinks through you. It will create negative situations in your life so that it can feed on the energy. It wants more pain, in whatever form. I have described this process already. It can be vicious and destructive. It is pure pain, past pain - and it is not you.
The number of women who are now approaching the fully conscious state already exceeds that of men and will be growing even faster in the years to come. Men may catch up with them in the end, but for some considerable time there will be a gap between the consciousness of men and that of women. Women are regaining the function that is their birthright and, therefore, comes to them more naturally than it does to men: to be a bridge between the manifested world and the Unmanifested, between physicality and spirit. Your main task as a woman now is to transmute the pain-body so that it no longer comes between you and your true self, the essence of who you are. Of course, you also have to deal with the other obstacle to enlight- enment, which is the thinking mind, but the intense presence you generate when dealing with the pain-body will also free you from identification with the mind.
The first thing to remember is this: As long as you make an identity for yourself out of the pain, you cannot become free of it. As long as part of your sense of self is invested in your emotional pain, you will unconsciously resist or sabotage every attempt that you make to heal that pain. Why? Quite simply because you want to keep yourself intact, and the pain has become an essential part of you. This is an unconscious process, and the only way to overcome it is to make it conscious.
To suddenly see that you are or have been attached to your pain can be quite a shocking realization. The moment you realize this, you have broken the attachment. The pain-body is an energy field, almost like an entity, that has become temporarily lodged in your inner space. It is life energy that has become trapped, energy that is no longer flowing. Of course, the pain-body is there because of certain things that happened in the past. It is the living past in you, and if you identify with it, you identify with the past. A victim identity is the belief that the past is more powerful than the present, which is the opposite of the truth. It is the belief that other people and what they did to you are responsible for who you are now, for your emotional pain or your inability to be your true self. The truth is that the only power there is, is contained within this moment: It is the power of your presence. Once you know that, you also realize that you are responsible for your inner space now - nobody else is - and that the past cannot prevail against the power of the Now.
So identification prevents you from dealing with the pain-body. Some women who are already conscious enough to have relinquished their victim identity on the personal level are still holding on to a collective victim identity "what men did to women." They are right - and they are also wrong. They are right inasmuch as the collective female painbody is in large part due to male violence inflicted on women and repression of the female principle throughout the planet over millennia. They are wrong if they derive a sense of self from this fact and thereby keep themselves imprisoned in a collective victim identity. If a woman is still holding on to anger, resentment, or condemnation, she is holding on to her pain-body. This may give her a comforting sense of identity, of solidarity with other women, but it is keeping her in bondage to the past and blocking full access to her essence and true power. If women exclude themselves from men, that fosters a sense of separation and therefore a strengthening of the ego. And the stronger the ego, the more distant you are from your true nature.
So do not use the pain-body to give you an identity. Use it for enlightenment instead. Transmute it into consciousness. One of the best tunes for this is during menses. I believe that, in the years to come, many women will enter the fully conscious state during that time. Usually, it is a time of unconsciousness for many women, as they are taken over by the collective female pain-body. Once you have reached a certain level of consciousness, however, you can reverse this, so instead of becoming unconscious you become more conscious. I have described the basic process already, but let me take you through it again, this time with special reference to the collective female pain-body.
When you know that the menstrual flow is approaching, before you feel the first signs of what is commonly called premenstrual tension, the awakening of the collective female pain-body, become very alert and inhabit your body as fully as possible. When the first sign appears, you need to be alert enough to "catch" it before it takes you over. For example, the first sign may be a sudden strong irritation or a flash of anger, or it may be a purely physical symptom. Whatever it is, catch it before it can take over your thinking or behavior. This simply means putting the spotlight of your attention on it. If it is an emotion, feel the strong energy charge behind it. Know that it is the painbody. At the same time, be the knowing; that is to say, be aware of your conscious presence and feel its power. Any emotion that you take your presence into will quickly subside and become transmuted. If it is a purely physical symptom, the attention that you give it will prevent it from turning into an emotion or a thought. Then continue to be alert and wait for the next sign of the pain-body. When it appears, catch it again in the same way as before.
Later, when the pain-body has fully awakened from its dormant state, you may experience considerable turbulence in your inner space for a while, perhaps for several days. Whatever form this takes, stay present. Give it your complete attention. Watch the turbulence inside you. Know it is there. Hold the knowing, and be the knowing. Remember: do not let the pain-body use your mind and take over your thinking. Watch it. Feel its energy directly, inside your body. As you know, full attention means full acceptance.
Through sustained attention and thus acceptance, there comes transmutation. The pain-body becomes transformed into radiant consciousness, just as a piece of wood, when placed in or near a fire, itself is transformed into fire. Menstruation will then become not only a joyful and fulfilling expression of your womanhood but also a sacred time of transmutation, when you give birth to a new consciousness. Your true nature then shines forth, both in its female aspect as the Goddess and in its transcendental aspect as the divine Being that you are beyond male and female duality.
If your male partner is conscious enough, he can help you with the practice I have just described by holding the frequency of intense presence particularly at this time. If he stays present whenever you fall back into unconscious identification with the pain-body, which can and will happen at first, you will be able to quickly rejoin him in that state. This means that whenever the pain-body temporarily takes over, whether during menses or at other times, your partner will not mistake it for who you are. Even if the pain-body attacks him, as it probably will, he will not react to it as if it were "you," withdraw, or put up some kind of defense. He will hold the space of intense presence. Nothing else is needed for transformation. At other times, you will be able to do the same for him or help him reclaim consciousness from the mind by drawing his attention into the here and now whenever he becomes identified with his thinking.
In this way, a permanent energy field of a pure and high frequency will arise between you. No illusion, no pain, no conflict, nothing that is not you, and nothing that is not love can survive in it. This represents the fulfillment of the divine, transpersonal purpose of your relationship. It becomes a vortex of consciousness that will draw in many others.
Give Up The Relationship With Yourself
When one is fully conscious. would one still have a need for a relationship? Would a man still feel drawn to a woman? Would a woman still feel incomplete without a man?
Enlightened or not, you are either a man or a woman, so on the level of your form identity you are not complete. You are one-half of the whole. This incompleteness is felt as male-female attraction, the pull toward the opposite energy polarity, no matter how conscious you are. But in that state of inner connectedness, you feel this pull somewhere on the surface or periphery of your life. Anything that happens to you in that state feels somewhat like that. The whole world seems like waves or ripples on the surface of a vast and deep ocean. You are that ocean and. of course, you are also a ripple, but a ripple that has realized its true identity as the ocean, and compared to that vastness and depth, the world of waves and ripples is not all that important.
This does not mean that you don't relate deeply to other people or to your partner. In fact, you can relate deeply only if you are conscious of Being. Coming from Being, you are able to focus beyond the veil of form. In Being, male and female are one. Your form may continue to have certain needs, but Being has none. It is already complete and whole. If those needs are met, that is beautiful, but whether or not they are met makes no difference to your deep inner state. So it is perfectly possible for an enlightened person, if the need for the male or female polarity is not met, to feel a sense of lack or incompleteness on the outer level of his or her being, yet at the same time be totally complete, fulfilled, and at peace within.
In the quest for enlightenment, is being gay a help or a hindrance, or does it not make any difference?
As you approach adulthood, uncertainty about your sexuality followed by the realization that you are "different" from others may force you to disidentify from socially conditioned patterns of thought and behavior. This will automatically raise your level of consciousness above that of the unconscious majority, whose members unquestioningly take on board all inherited patterns. In that respect, being gay can be a help. Being an outsider to some extent, someone who does not "fit in'' with others or is rejected by them for whatever reason, makes life difficult, but it also places you at an advantage as far as enlightenment is concerned. It takes you out of unconsciousness almost by force.
On the other hand, if you then develop a sense of identity based on your gayness, you have escaped one trap only to fall into another. You will play roles and games dictated by a mental image you have of yourself as gay. You will become unconscious. You will become unreal. Underneath your ego mask, you will become very unhappy. If this happens to you, being gay will have become a hindrance. But you always get another chance, of course. Acute unhappiness can be a great awakener.
Is it not true that you need to have a good relationship with yourself and love yourself before you can have a fulfilling relationship with another person?
If you cannot be at ease with yourself when you are alone, you will seek a relationship to cover up your unease. You can be sure that the unease will then reappear in some other form within the relationship, and you will probably hold your partner responsible for it.
All you really need to do is accept this moment fully. You are then at ease in the here and now and at ease with yourself.
But do you need to have a relationship with yourself at all? Why can't you just be yourself? When you have a relationship with yourself, you have split yourself into two: "I" and "myself," subject and object. That mind-created duality is the root cause of all unnecessary complexity, of all problems and conflict in your life. In the state of enlightenment, you are yourself - "you' and "yourself" merge into one. You do not judge yourself, you do not feel sorry for yourself, you are not proud of yourself, you do not love yourself, you do not hate yourself, and so on. The split caused by self reflective consciousness is healed, its curse removed. There is no "self" that you need to protect, defend, or feed anymore. When you are enlightened, there is one relationship that you no longer have: the relationship with yourself. Once you have given that up, all your other relationships will be love relationships.