SÁCH AMAZON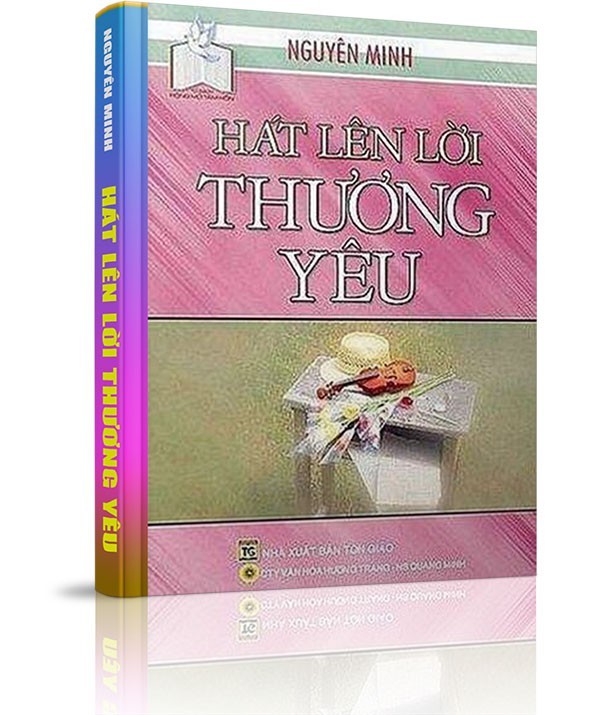 Mua bản sách in
Being Is Your Deepest Self
You spoke earlier about the importance of having deep roots within or inhabiting the body. Can you explain what you meant by that?
The body can become a point of access into the realm of Being. Let's go into that more deeply now.
I am still not quite sure if I fully understand what you mean by Being.
"Water? What do you mean by that? I don't understand it." This is what a fish would say if it had a human mind.
Please stop trying to understand Being. You have already had significant glimpses of Being, but the mind will always try to squeeze it into a little box and then put a label on it. It cannot be done. It cannot become an object of knowledge. In Being, subject and object merge into one.
Being can be felt as the ever-present I am that is beyond name and form. To feel and thus to know that you are and to abide in that deeply rooted state is enlightenment, is the truth that Jesus says will make you free.
Free from what?
Free from the illusion that you are nothing more than your physical body and your mind. This "illusion of the self," as the Buddha calls it, is the core error. Free from fear in its countless disguises as the inevitable consequence of that illusion - the fear that is your constant tormentor as long as you derive your sense of self only from this ephemeral and vulnerable form. And free from sin, which is the suffering you unconsciously inflict on yourself and others as long as this illusory sense of self governs what you think, say, and do.
Look Beyond The Words
I don't like the words in. It implies that I am being judged and found guilty.
I can understand that. Over the centuries, many erroneous views and interpretations have accumulated around words such as sin, due to ignorance, misunderstanding, or a desire to control, but they contain an essential core of truth. If you are unable to look beyond such interpretations and so cannot recognize the reality to which the word points, then don't use it. Don't get stuck on the level of words. A word is no more than a means to an end. Ifs an abstraction. Not unlike a signpost, it points beyond itself. The word honey isn't honey. You can study and talk about honey for as long as you like, but you won' t really know it until you taste it. After you have tasted it, the word becomes less important to you. You won't be attached to it anymore. Similarly, you can talk or think about God continuously for the rest of your life, but does that mean you know or have even glimpsed the reality to which the word points? It really is no more than an obsessive attachment to a signpost, a mental idol.
The reverse also applies: If, for whatever reason, you disliked the word honey, that might prevent you from ever tasting it. If you had a strong aversion to the word God, which is a negative form of attachment, you may be denying not just the word but also the reality to which it points. You would be cutting yourself off from the possibility of experiencing that reality. All this is, of course, intrinsically connected with being identified with your mind.
So, if a word doesn't work for you anymore, then drop it and replace it with one that does work. If you don't like the word sin, then call it unconsciousness or insanity. That may get you closer to the truth, the reality behind the word, than a long-misused word like sin, and leaves little room for guilt.
I don't like those words either. They imply that there is something wrong with me. I am being judged.
Of course there is something wrong with you - and you are not being judged.
I don't mean to offend you personally, but do you not belong to the human race that has killed over 100 million members of their own species in the twentieth century alone?
You mean guilt by association?
It is not a question of guilt. But as long as you are run by the egoic mind, you are part of the collective insanity. Perhaps you haven't looked very deeply into the human condition in its state of dominance by the egoic mind. Open your eyes and see the fear, the despair, the greed, and the violence that are all-pervasive. See the heinous cruelty and suffering on an unimaginable scale that humans have inflicted and continue to inflict on each other as well as on other life forms on the planet. You don't need to condemn. Just observe. That is sin. That is insanity. That is unconsciousness. Above all, don't forget to observe your own mind. Seek out the root of the insanity there.
Finding Your Invisible And Indestructible Reality
You said that identification with our physical form is part of the illusion, so how can the body, the physical form, bring you to a realization of Being?
The body that you can see and touch cannot take you into Being. But that visible and tangible body is only an outer shell, or rather a limited and distorted perception of a deeper reality. In your natural state of connectedness with Being, this deeper reality can be felt every moment as the invisible inner body, the animating presence within you. So to "inhabit the body' is to feel the body from within, to feel the life inside the body and thereby come to know that you are beyond the outer form.
But that is only the beginning of an inward journey that will take you ever more deeply into a realm of great stillness and peace, yet also of great power and vibrant life. At first, you may only get fleeting glimpses of it, but through them you will begin to realize that you are not just a meaningless fragment in an alien universe, briefly suspended between birth and death, allowed a few short-lived pleasures followed by pain and ultimate annihilation. Underneath your outer form, you are connected with something so vast, so immeasurable and sacred, that it cannot be conceived or spoken of - yet I am speaking of it now. I am speaking of it not to give you something to believe in but to show you how you can know it for yourself.
You are cut off from Being as long as your mind takes up all your attention. When this happens - and it happens continuously for most people - you are not in your body. The mind absorbs all your consciousness and transforms it into mind stuff. You cannot stop thinking. Compulsive thinking has become a collective disease. Your whole sense of who you are is then derived from mind activity. Your identity, as it is no longer rooted in Being, becomes a vulnerable and ever-needy mental construct, which creates fear as the predominant underlying emotion. The one thing that truly matters is then missing from your life: awareness of your deeper self - your invisible and indestructible reality.
To become conscious of Being, you need to reclaim consciousness from the mind. This is one of the most essential tasks on your spiritual journey. It will free vast amounts of consciousness that previously had been trapped in useless and compulsive thinking. A very effective way of doing this is simply to take the focus of your atten- tion away from thinking and direct it into the body, where Being can be felt in the first instance as the invisible energy field that gives life to what you perceive as the physical body.
Connecting With The Inner Body
Please try it now. You may find it helpful to close your eyes for this practice. Later on, when "being in the body' has become natural and easy, this will no longer be necessary. Direct your attention into the body. Feel it from within. Is it alive? Is there life in your hands, arms, legs, and feet - in your abdomen, your chest? Can you feel the subtle energy field that pervades the entire body and gives vibrant life to every organ and every cell? Can you feel it simultaneously in all parts of the body as a single field of energy? Keep focusing on the feeling of your inner body for a few moments. Do not start to think about it. Feel it. The more attention you give it, the clearer and stronger this feeling will become. It will feel as if every cell is becoming more alive, and if you have a strong visual sense, you may get an image of your body becoming luminous. Although such an image can help you temporarily, pay more attention to the feeling than to any image that may arise. An image, no matter how beautiful or powerful, is already defined in form, so there is less scope for penetrating more deeply.
The feeling of your inner body is formless, limitless, and unfathomable. You can always go into it more deeply. If you cannot feel very much at this stage, pay attention to whatever you can feel. Perhaps there is just a slight tingling in your hands or feet. That's good enough for the moment. Just focus on the feeling. Your body is coming alive. Later, we will practice some more. Please open your eyes now, but keep some attention in the inner energy field of the body even as you look around the room. The inner body lies at the threshold between your form identity and your essence identity, your true nature. Never lose touch with it.
Transformation Through The Body
Why have most religions condemned or denied the body? It seems that spiritual seekers have always regarded the body as a hindrance or even as sinful.
Why have so few seekers become finders?
On the level of the body, humans are very close to animals. All the basic bodily functions - pleasure, pain, breathing, eating, drinking, defecating, sleeping, the drive to find a mate and procreate, and of course birth and death - we share with the animals. A long time after their fall from a state of grace and oneness into illusion, humans suddenly woke up in what seemed to be an animal body - and they found this very disturbing. "Don't fool yourself. You are no more than an animal." This seemed to be the truth that was staring them in the face. But it was too disturbing a truth to tolerate. Adam and Eve saw that they were naked, and they became afraid. Unconscious denial of their animal nature set in very quickly. The threat that they might be taken over by powerful instinctual drives and revert back to complete unconsciousness was indeed a very real one. Shame and taboos appeared around certain parts of the body and bodily functions, especially sexuality. The light of their consciousness was not yet strong enough to make friends with their animal nature, to allow it to be and even enjoy that aspect of themselves - let alone to go deeply into it to find the divine hidden within it, the reality within the illusion. So they did what they had to do. They began to disassociate from their body. They now saw themselves as having a body, rather than just being it.
When religions arose, this disassociation became even more pronounced as the "you are not your body' belief. Countless people in East and West throughout the ages have tried to find God, salvation, or enlightenment through denial of the body. This took the form of denial of sense pleasures and of sexuality in particular, fasting, and other ascetic practices. They even inflicted pain on the body in an attempt to weaken or punish it because they regarded it as sinful. In Christianity, this used to be called mortification of the flesh. Others tried to escape from the body by entering trance states or seeking outof-the-body experiences. Many still do. Even the Buddha is said to have practiced body denial through fasting and extreme forms of asceticism for six years, but he did not attain enlightenment until after he had given up this practice.
The fact is that no one has ever become enlightened through denying or fighting the body or through an out-of-the-body experience. Although such an experience can be fascinating and can give you a glimpse of the state of liberation from the material form, in the end you will always have to return to the body, where the essential work of transformation takes place. Transformation is through the body, not away from it. This is why no true master has ever advocated fighting or leaving the body, although their mind-based followers often have.
Of the ancient teachings concerning the body, only certain fragments survive, such as Jesus' statement that "your whole body will be filled with light," or they survive as myths, such as the belief that Jesus never relinquished his body but remained one with it and ascended into "heaven" with it. Almost no one to this day has understood those fragments or the hidden meaning of certain myths, and the "you are not your body' belief has prevailed universally, leading to body denial and attempts to escape from the body. Countless seekers have thus been prevented from attaining spiritual realization for themselves and becoming finders.
Is it possible to recover the lost teachings on the significance of the body or to reconstruct them from the existing fragments?
There is no need for that. All spiritual teachings originate from the same Source. In that sense, there is and always has been only one master, who manifests in many different forms. I am that master, and so are you, once you are able to access the Source within. And the way to it is through the inner body. Although all spiritual teachings originate from the same Source, once they become verbalized and written down they are obviously no more than collections of words - and a word is nothing but a signpost, as we talked about earlier. All such teachings are signposts pointing the way back to the Source.
I have already spoken of the Truth that is hidden within your body, but I will summarize for you again the lost teachings of the masters - so here is another signpost. Please endeavor to feel your inner body as you read or listen.
Sermon On The Body
What you perceive as a dense physical structure called the body, which is subject to disease, old age, and death, is not ultimately real - is not you. It is a misperception of your essential reality that is beyond birth and death, and is due to the limitations of your mind, which, having lost touch with Being, creates the body as evidence of its illusory belief in separation and to justify its state of fear. But do not turn away from the body, for within that symbol of impermanence, limitation, and death that you perceive as the illusory creation of your mind is concealed the splendor of your essential and immortal reality. Do not turn your attention elsewhere in your search for the Truth, for it is nowhere else to be found but within your body.
Do not fight against the body, for in doing so you are fighting against your own reality. You are your body. The body that you can see and touch is only a thin illusory veil. Underneath it lies the invisible inner body, the doorway into Being, into Life Unmanifested. Through the inner body, you are inseparably connected to this unmanifested One Life - birthless, deathless, eternally present. Through the inner body, you are forever one with God.
Have Deep Roots Within
The key is to be in a state of permanent connectedness with your inner body - to feel it at all times. This will rapidly deepen and transform your life. The more consciousness you direct into the inner body, the higher its vibrational frequency becomes, much like a light that grows brighter as you turn up the dimmer switch and so increase the flow of electricity. At this higher energy level, negativity cannot affect you anymore, and you tend to attract new circumstances that reflect this higher frequency.
If you keep your attention in the body as much as possible, you will be anchored in the Now. You won't lose yourself in the external world, and you won' t lose yourself in your mind. Thoughts and emotions, fears and desires, may still be there to some extent, but they won't take you over.
Please examine where your attention is at this moment. You are listening to me, or you are reading these words in a book. That is the focus of your attention. You are also peripherally aware of your surroundings, other people, and so on. Furthermore, there may be some mind activity around what you are hearing or reading, some mental commentary. Yet there is no need for any of this to absorb all your attention. See if you can be in touch with your inner body at the same time. Keep some of your attention within. Don' t let it all flow out. Feel your whole body from within, as a single field of energy. It is almost as if you were listening or reading with your whole body. Let this be your practice in the days and weeks to come.
Do not give all your attention away to the mind and the external world. By all means focus on what you are doing, but feel the inner body at the same time whenever possible. Stay rooted within. Then observe how this changes your state of consciousness and the quality of what you are doing.
Whenever you are waiting, wherever it may be, use that time to feel the inner body. In this way, traffic jams and line-ups become very enjoyable. Instead of mentally projecting yourself away from the Now, go more deeply into the Now by going more deeply into the body.
The art of inner-body awareness will develop into a completely new way of living, a state of permanent connectedness with Being, and will add a depth to your life that you have never known before.
It is easy to stay present as the observer of your mind when you are deeply rooted within your body. No matter what happens on the outside, nothing can shake you anymore.
Unless you stay present - and inhabiting your body is always an essential aspect of it - you will continue to be run by your mind. The script in your head that you learned a long time ago, the conditioning of your mind, will dictate your thinking and your behavior. You may be free of it for brief intervals, but rarely for long. This is especially true when something "goes wrong" or there is some loss or upset. Your conditioned reaction will then be involuntary, automatic, and predictable, fueled by the one basic emotion that underlies the mind identified state of consciousness: fear.
So when such challenges come, as they always do, make it a habit to go within at once and focus as much as you can on the inner energy field of your body. This need not take long, just a few seconds. But you need to do it the moment that the challenge presents itself. Any delay will allow a conditioned mental-emotional reaction to arise and take you over. When you focus within and feel the inner body, you immediately become still and present as you are withdrawing consciousness from the mind. If a response is required in that situation, it will come up from this deeper level. Just as the sun is infinitely brighter than a candle flame, there is infinitely more intelligence in Being than in your mind.
As long as you are in conscious contact with your inner body, you are like a tree that is deeply rooted in the earth, or a building with a deep and solid foundation. The latter analogy is used by Jesus in the generally misunderstood parable of the two men who build a house. One man builds it on the sand, without a foundation, and when the storms and floods come, the house is swept away. The other man digs deep until he reaches the rock, then builds his house, which is not swept away by the floods.
Before You Enter The Body, Forgive
I felt very uncomfortable when I tried to put my attention on the inner body. There was a feeling of agitation and some nausea. So I haven't been able to experience what you are talking about.
What you felt was a lingering emotion that you were probably unaware of, until you started putting some attention into the body. Unless you first give it some attention, the emotion will prevent you from gaining access to the inner body, which ties at a deeper level underneath it. Attention does not mean that you start thinking about it. It means to just observe the emotion, to feel it fully, and so to acknowledge and accept it as it is. Some emotions are easily identified: anger, fear, grief, and so on. Others may be much harder to label. They may just be vague feelings of unease, heaviness, or constriction, halfway between an emotion and a physical sensation. In any case, what matters is not whether you can attach a mental label to it but whether you can bring the feeling of it into awareness as much as possible. Attention is the key to transformation - and full attention also implies acceptance. Attention is like a beam of light - the focused power of your consciousness that transmutes everything into itself.
In a fully functional organism, an emotion has a very short life span. It is like a momentary ripple or wave on the surface of your Being. When you are not in your body, however, an emotion can survive inside you for days or weeks, or join with other emotions of a similar frequency that have merged and become the pain-body, a parasite that can live inside you for years, feed on your energy, lead to physical illness, and make your life miserable (see Chapter a).
So place your attention on feeling the emotion, and check whether your mind is holding on to a grievance pattern such as blame, self-pity, or resentment that is feeding the emotion. If that is the case, it means that you haven't forgiven. Non- forgiveness is often toward another person or yourself, but it may just as well be toward any situation or condition - past, present or future - that your mind refuses to accept. Yes, there can be non-forgiveness even with regard to the future. This is the mind's refusal to accept uncertainty, to accept that the future is ultimately beyond its control. Forgiveness is to relinquish your grievance and so to let go of grief. It happens naturally once you realize that your grievance serves no purpose except to strengthen a false sense of self. Forgiveness is to offer no resistance to life - to allow life to live through you. The alternatives are pain and suffering, a greatly restricted flow of life energy, and in many cases physical disease.
The moment you truly forgive, you have reclaimed your power from the mind. Non- forgiveness is the very nature of the mind, just as the mind-made false self, the ego, cannot survive without strife and conflict. The mind cannot forgive. Only you can. You become present, you enter your body, you feel the vibrant peace and stillness that emanate from Being. That is why Jesus said: "Before you enter the temple, forgive."
Your Link With The Unmanifested
What is the relationship between presence and the inner body?
Presence is pure consciousness - consciousness that has been reclaimed from the mind, from the world of form. The inner body is your link with the Unmanifested, and in its deepest aspect is the Unmanifested: the Source from which consciousness emanates as light emanates from the sun. Awareness of the inner body is con- sciousness remembering its origin and returning to the Source.
Is the Unmanifested the same as Being?
Yes. The word Unmanifested attempts, by way of negation, to express That which cannot be spoken, thought or imagined. It points to what it is by saying what it is not. Being, on the other hand, is a positive term. Please don't get attached to either of these words or start believing in them. They are no more than signposts.
You said that presence is consciousness that has been reclaimed from the mind. Who does the reclaiming?
You do. But since in your essence you are consciousness, we might as well say that it is an awakening of consciousness from the dream of form. This does not mean that your own form will instantly vanish in an explosion of light. You can continue in your present form yet be aware of the formless and deathless deep within you.
I must admit that this is way beyond my comprehension, and yet on some deeper level I seem to know what you are talking about. It's more like a feeling than anything else. Am I deceiving myself?
No, you are not. Feeling will get you closer to the truth of who you are than thinking. I cannot tell you anything that deep within you don't already know. When you have reached a certain stage of inner connectedness, you recognize the truth when you hear it. If you haven't reached that stage yet, the practice of body awareness will bring about the deepening that is necessary.
Slowing Down The Aging Process
In the meantime, awareness of the inner body has other benefits in the physical realm. One of them is a significant slowing down of the aging of the physical body.
Whereas the outer body normally appears to grow old and wither fairly quickly, the inner body does not change with time, except that you may feel it more deeply and become it more fully. If you are twenty years old now, the energy field of your inner body will feel just the same when you are eighty. It will be just as vibrantly alive. As soon as your habitual state changes from being out-of-the-body and trapped in your mind to being in-the-body and present in the Now, your physical body will feel lighter, clearer, more alive. As there is more consciousness in the body, its molecular structure actually becomes less dense. More consciousness means a lessening of the illusion of materiality.
When you become identified more with the timeless inner body than with the outer body, when presence becomes your normal mode of consciousness and past and future no longer dominate your attention, you do not accumulate time anymore in your psyche and in the cells of the body. The accumulation of time as the psychological burden of past and future greatly impairs the cells' capacity for self renewal. So if you inhabit the inner body, the outer body will grow old at a much slower rate, and even when it does, your timeless essence will shine through the outer form, and you will not give the appearance of an old person.
Is there any scientific evidence for this?
Try it out and you will be the evidence.
Strengthening The Immune System
Another benefit of this practice in the physical realm is a great strengthening of the immune system which occurs when you inhabit the body. The more consciousness you bring into the body, the stronger the immune system becomes. It is as if every cell awakens and rejoices. The body loves your attention. It is also a potent form of self healing. Most illnesses creep in when you are not present in the body. If the master is not present in the house, all kinds of shady characters will take up residence there. When you inhabit your body, it will be hard for unwanted guests to enter.
It is not only your physical immune system that becomes strengthened; your psychic immune system is greatly enhanced as well. The latter protects you from the negative mental-emotional force fields of others, which are highly contagious. Inhabiting the body protects you not by putting up a shield, but by raising the frequency vibration of your total energy field, so that anything that vibrates at a lower frequency, such as fear, anger, depression, and so on, now exists in what is virtually a different order of reality. It doesn't enter your field of consciousness anymore, or if it does you don't need to offer any resistance to it because it passes right through you. Please don't just accept or reject what I am saying. Put it to the test.
There is a simple but powerful self-healing meditation that you can do whenever you feel the need to boost your immune system. It is particularly effective if used when you feel the first symptoms of an illness, but it also works with illnesses that are already entrenched if you use it at frequent intervals and with an intense focus. It will also counteract any disruption of your energy field by some form of negativity. However, it is not a substitute for the moment-to-moment practice of being in the body, otherwise, its effect will only be temporary. Here it is.
When you are unoccupied for a few minutes, and especially last thing at night before falling asleep and first thing in the morning before getting up, "flood" your body with consciousness. Close your eyes. Lie flat on your back. Choose different parts of your body to focus your attention on briefly at first: hands, feet, arms, legs, abdomen, chest, head, and so on. Feel the life energy inside those parts as intensely as you can. Stay with each part for fifteen seconds or so. Then let your attention run through the body like a wave a few times, from feet to head and back again. This need only take a minute or so. After that, feel the inner body in its totality, as a single field of energy. Hold that feeling for a few minutes. Be intensely present during that time, present in every cell of your body. Don't be concerned if the mind occasionally succeeds in drawing your attention out of the body and you lose yourself in some thought. As soon as you notice that this has happened, just return your attention to the inner body.
Let The Breath Take You Into The Body
At times, when my mind has been very active, it has acquired such momentum that Ifnd it impossible to take my attention away from it and feel the inner body. This happens particularly when I get into a worry or anxiety pa ttern. Do you have any suggestions?
If at any time you are finding it hard to get in touch with the inner body, it is usually easier to focus on your breathing first. Conscious breathing, which is a powerful meditation in its own right, will gradually put you in touch with the body. Follow the breath with your attention as it moves in and out of your body. Breathe into the body, and feel your abdomen expanding and contracting slightly with each inhalation and exhalation. If you find it easy to visualize, close your eyes and see yourself surrounded by light or immersed in a luminous substance - a sea of consciousness. Then breathe in that light. Feel that luminous substance filling up your body and malting it luminous also. Then gradually focus more on the feeling. You are now in your body. Don't get attached to any visual image.
Creative Use Of Mind
If you need to use your mind for a specific purpose, use it in conjunction with your inner body. Only if you are able to be conscious without thought can you use your mind creatively, and the easiest way to enter that state is through your body. Whenever an answer, a solution, or a creative idea is needed, stop thinking for a moment by focusing attention on your inner energy field. Become aware of the stillness. When you resume thinking, it will be fresh and creative. In any thought activity, make it a habit to go back and forth every few minutes or so between thinking and an inner kind of listening, an inner stillness. We could say: don't just think with your head, think with your whole body.
The Art Of Listening
When listening to another person, don't just listen with your mind, listen with your whole body. Feel the energy field of your inner body as you listen. That takes attention away from thinking and creates a still space that enables you to truly listen without the mind interfering. You are giving the other person space - space to be. It is the most precious gift you can give. Most people don't know how to listen because the major part of their attention is taken up by thinking. They pay more attention to that than to what the other person is saying, and none at all to what really matters: the Being of the other person underneath the words and the mind. Of course, you cannot feel someone else's Being except through your own. This is the beginning of the realization of oneness, which is love. At the deepest level of Being, you are one with all that is.
Most human relationships consist mainly of minds interacting with each other, not of human beings communicating, being in communion. No relationship can thrive in that way, and that is why there is so much conflict in relationships. When the mind is running your life, conflict, strife and problems are inevitable. Being in touch with your inner body creates a clear space of no-mind within which the relationship can flower.