SÁCH AMAZON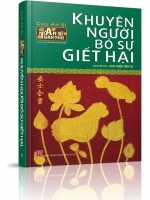 Mua bản sách in
The Higher Good Beyond Good And Bad
Is there a difference between happiness and inner peace?
Yes. Happiness depends on conditions being perceived as positive; inner peace does not.
Is it not possible to attract only positive conditions into our life? If our attitude and our thinking are always positive, we would manifest only positive events and situations, wouldn't we?
Do you truly know what is positive and what is negative? Do you have the total picture? There have been many people for whom limitation, failure, loss, illness, or pain in whatever form turned out to be their greatest teacher. It taught them to let go of false self-images and superficial ego-dictated goals and desires. It gave them depth, humility, and compassion. It made them more real.
Whenever anything negative happens to you, there is a deep lesson concealed within it, although you may not see it at the time. Even a brief illness or an accident can show you what is real and unreal in your life, what ultimately matters and what doesn't.
Seen from a higher perspective, conditions are always positive. To be more precise: they are neither positive nor negative. They are as they are. And when you live in complete acceptance of what is - which is the only sane way to live - there is no "good" or "bad" in your life anymore. There is only a higher good - which includes the "bad." Seen from the perspective of the mind, however, there is good-bad, like- dislike, love-hate. Hence, in the Book of Genesis, it is said that Adam and Eve were no longer allowed to dwell in "paradise" when they "ate of the tree of the knowledge of good and evil."
This sounds to me like denial and self-deception. When something dreadful happens to me or someone close to me - accident, illness, pain of some kind or death - I can pretend that it isn't bad, but the fact remains that it is bad, so why deny it?
You are not pretending anything. You are allowing it to be as it is, that's all. This "allowing to be" takes you beyond the mind with its resistance patterns that create the positive-negative polarities. It is an essential aspect of forgiveness. Forgiveness of the present is even more important than forgiveness of the past. If you forgive every moment - allow it to be as it is - then there will be no accumulation of resentment that needs to be forgiven at some later time.
Remember that we are not talking about happiness here. For example, when a loved one has just died, or you feel your own death approaching, you cannot be happy. It is impossible. But you can be at peace. There may be sadness and tears, but provided that you have relinquished resistance, underneath the sadness you will feel a deep serenity, a stillness, a sacred presence. This is the emanation of Being, this is inner peace, the good that has no opposite.
What if it is a situation that I can do something about? How can I allow it to be and change it at the same time?
Do what you have to do. In the meantime, accept what is. Since mind and resistance are synonymous, acceptance immediately frees you from mind dominance and thus reconnects you with Being. As a result, the usual ego motivations for "doing" - fear, greed, control, defending or feeding the false sense of self - will cease to operate. An intelligence much greater than the mind is now in charge, and so a different quality of consciousness will flow into your doing.
'Accept whatever comes to you woven in the pattern of your destiny, for what could more aptly fit your needs?" This was written 2,ooo years ago by Marcus Aurelius, one of those exceedingly rare humans who possessed worldly power as well as wisdom.
It seems that most people need to experience a great deal of suffering before they will relinquish resistance and accept - before they will forgive. As soon as they do, one of the greatest miracles happens: the awakening of Being-consciousness through what appears as evil, the transmutation of suffering into inner peace. The ultimate effect of all the evil and suffering in the world is that it will force humans into realizing who they are beyond name and form. Thus, what we perceive as evil from our limited perspective is actually part of the higher good that has no opposite. This, however, does not become true for you except through forgiveness. Until that happens, evil has not been redeemed and therefore remains evil.
Through forgiveness, which essentially means recognizing the insubstantiality of the past and allowing the present moment to be as it is, the miracle of transformation happens not only within but also without. A silent space of intense presence arises both in you and around you. Whoever or whatever enters that field of consciousness will be affected by it, sometimes visibly and immediately, sometimes at deeper levels with visible changes appearing at a later time. You dissolve discord, heal pain, dispel unconsciousness – without doing anything - simply by being and holding that frequency of intense presence.
The End Of Your Life Drama
In that state of acceptance and inner peace, even though you may not call it "bad, " can anything still come into your life that would be called "bad" from a perspective of ordinary consciousness?
Most of the so-called bad things that happen in people's lives are due to unconsciousness. They are self created, or rather ego-created. I sometimes refer to those things as "drama." When you are fully conscious, drama does not come into your life anymore. Let me remind you briefly how the ego operates and how it creates drama.
Ego is the unobserved mind that runs your life when you are not present as the witnessing consciousness, the watcher. The ego perceives itself as a separate fragment in a hostile universe, with no real inner connection to any other being, surrounded by other egos which it either sees as a potential threat or which it will attempt to use for its own ends. The basic ego patterns are designed to combat its own deepseated fear and sense of lack. They are resistance, control, power, greed, defense, attack. Some of the ego's strategies are extremely clever, yet they never truly solve any of its problems, simply because the ego itself is the problem.
When egos come together, whether in personal relationships or in organizations or institutions, "bad" things happen sooner or later: drama of one kind or another, in the form of conflict, problems, power struggles, emotional or physical violence, and so on. This includes collective evils such as war, genocide, and exploitation - all due to massed unconsciousness. Furthermore, many types of illness are caused by the ego's continuous resistance, which creates restrictions and blockages in the flow of energy through the body. When you reconnect with Being and are no longer run by your mind, you cease to create those things. You do not create or participate in drama anymore.
Whenever two or more egos come together, drama of one kind or another ensues. But even if you live totally alone, you still create your own drama. When you feel sorry for yourself, that's drama. Whenyou feel guilty or anxious, that's drama. When you let the past or future obscure the present, you are creating time, psychological time - the stuff out of which drama is made. Whenever you are not honoring the present moment by allowing it to be, you are creating drama.
Most people are in love with their particular life drama. Their story is their identity. The ego runs their life. They have their whole sense of self invested in it. Even their - usually unsuccessful - search for an answer, a solution, or for healing becomes part of it. What they fear and resist most is the end of their drama. As long as theyare their mind, what they fear and resist most is their own awakening.
When you live in complete acceptance of what is, that is the end of all drama in your life. Nobody can even have an argument with you, no matter how hard he or she tries. You cannot have an argument with a fully conscious person. An argument implies identification with your mind and a mental position, as well as resistance and reaction to the other person's position. The result is that the polar opposites become mutually energized. These are the mechanics of unconsciousness. You can still make your point clearly and firmly, but there will be no reactive force behind it, no defense or attack. So it won't turn into drama. When you are fully conscious, you cease to be in conflict. "No one who is at one with himself can even conceive of conflict," states A Course in Miracles. This refers not only to conflict with other people but more fundamentally to conflict within you, which ceases when there is no longer any clash between the demands and expectations of your mind and what is.
Impermanence And The Cycles Of Life
However, as long as you are in the physical dimension and linked to the collective human psyche, physical pain - although rare - is still possible. This is not to be confused with suffering, with mental emotional pain. All suffering is ego-created and is due to resistance. Also, as long as you are in this dimension, you are still subject to its cyclical nature and to the law of impermanence of all things, but you no longer perceive this as "bad" - it just is.
Through allowing the "isness" of all things, a deeper dimension underneath the play of opposites reveals itself to you as an abiding presence, an unchanging deep stillness, an uncaused joy beyond good and bad. This is the joy of Being, the peace of God.
On the level of form, there is birth and death, creation and destruction, growth and dissolution, of seemingly separate forms. This is reflected everywhere: in the life cycle of a star or a planet, a physical body, a tree, a flower; in the rise and fall of nations, political systems, civilizations; and in the inevitable cycles of gain and loss in the life of an individual.
There are cycles of success, when things come to you and thrive, and cycles of failure, when they wither or disintegrate and you have to let them go in order to make room for new things to arise, or for transformation to happen. If you cling and resist at that point, it means you are refusing to go with the flow of life, and you will suffer.
It is not true that the up cycle is good and the down cycle bad, except in the mind's judgment. Growth is usually considered positive, but nothing can grow forever. If growth, of whatever kind, were to go on and on, it would eventually become monstrous and destructive. Dissolution is needed for new growth to happen. One cannot exist without the other.
The down cycle is absolutely essential for spiritual realization. You must have failed deeply on some level or experienced some deep loss or pain to be drawn to the spiritual dimension. Or perhaps your very success became empty and meaningless and so turned out to be failure. Failure lies concealed in every success, and success in every failure. In this world, which is to say on the level of form, everybody "fails" sooner or later, of course, and every achievement eventually comes to naught. All forms are impermanent.
You can still be active and enjoy manifesting and creating new forms and circumstances, but you won't be identified with them. You do not need them to give you a sense of self. They are not your life - only your life situation.
Your physical energy is also subject to cycles. It cannot always be at a peak. There will be times of low as well as high energy. There will be periods when you are highly active and creative, but there may also be times when everything seems stagnant, when it seems that you are not getting anywhere, not achieving anything. A cycle can last for anything from a few hours to a few years. There are large cycles and small cycles within these large ones. Many illnesses are created through fighting against the cycles of low energy, which are vital for regeneration. The compulsion to do, and the tendency to derive your sense of self worth and identity from external factors such as achievement, is an inevitable illusion as long as you are identified with the mind. This makes it hard or impossible for you to accept the low cycles and allow them to be. Thus, the intelligence of the organism may take over as a self protective measure and create an illness in order to force you to stop, so that the necessary regeneration can take place.
The cyclical nature of the universe is closely linked with the impermanence of all things and situations. The Buddha made this a central part of his teaching. All conditions are highly unstable and in constant flux, or, as he put it, impermanence is a characteristic of every condition, every situation you will ever encounter in your life. It will change, disappear, or no longer satisfy you. Impermanence is also central to Jesus' teaching: "Do not lay up for yourselves treasures on earth, where moth and rust consume and where thieves break in and steal...."
As long as a condition is judged as "good" by your mind, whether it be a relationship, a possession, a social role, a place, or your physical body, the mind attaches itself to it and identifies with it. It makes you happy, makes you feel good about yourself, and it may become part of who you are or think you are. But nothing lasts in this dimen- sion where moth and rust consume. Either it ends or it changes, or it may undergo a polarity shift: The same condition that was good yesterday or last year has suddenly or gradually turned into bad. The same condition that made you happy, then makes you unhappy. The prosperity of today becomes the empty consumerism of tomorrow. The happy wedding and honeymoon become the unhappy divorce or the unhappy coexistence. Or a condition disappears, so its absence makes you unhappy. When a condition or situation that the mind has attached itself to and identified with changes or disappears, the mind cannot accept it. It will cling to the disappearing condition and resist the change. It is almost as if a limb were being torn off your body.
We sometimes hear of people who have lost all their money or whose reputation has been ruined committing suicide. Those are the extreme cases. Others, whenever a major loss of one kind or another occurs, just become deeply unhappy or make themselves ill. They cannot distinguish between their life and their life situation. I recently read about a famous actress who died in her eighties. As her beauty started to fade and became ravaged by old age, she grew desperately unhappy and became a recluse. She, too, had identified with a condition: her external appearance. First, the condition gave her a happy sense of self, then an unhappy one. If she had been able to connect with the formless and timeless life within, she could have watched and allowed the fading of her external form from a place of serenity and peace. Moreover, her external form would have become increasingly transparent to the light shining through from her ageless true nature, so her beauty would not really have faded but simply become transformed into spiritual beauty. However, nobody told her that this is possible. The most essential kind of knowledge is not yet widely accessible.
The Buddha taught that even your happiness is dukkha -a Pali word meaning "suffering" or "unsatisfactoriness." It is inseparable from its opposite. This means that your happiness and unhappiness are in fact one. Only the illusion of time separates them.
This is not being negative. It is simply recognizing the nature of things, so that you don't pursue an illusion for the rest of your life.
Nor is it saying that you should no longer appreciate pleasant or beautiful things or conditions. But to seek something through them that they cannot give - an identity, a sense of permanency and fulfillment - is a recipe for frustration and suffering. The whole advertising industry and consumer society would collapse if people became enlightened and no longer sought to find their identity through things. The more you seek happiness in this way, the more it will elude you. Nothing out there will ever satisfy you except temporarily and superficially, but you may need to experience many disillusionrnents before you realize that truth. Things and conditions can give you pleasure, but they will also give you pain. Things and conditions can give you pleasure, but they cannot give you joy. Nothing can give you joy. Joy is uncaused and arises from within as the joy of Being. It is an essential part of the inner state of peace, the state that has been called the peace of God. It is your natural state, not something that you need to work hard for or struggle to attain.
Many people never realize that there can be no "salvation'' in anything they do, possess, or attain. Those who do realize it often become world-weary and depressed: if nothing can give you true fulfillment, what is there left to strive for, what is the point in anything? The Old Testament prophet must have arrived at such a realization when he wrote "I have seen everything that is done under the sun, and behold, all is vanity and a striving after wind." When you reach this point, you are one step away from despair - and one step away from enlightenment.
A Buddhist monk once told me: 'All I have learned in the twenty years that I have been a monk I can sum up in one sentence: All that arises passes away. This I know." What he meant, of course, was this: I have learned to offer no resistance to what is; I have learned to allow the present moment to be and to accept the impermanent nature of all things and conditions. Thus have I found peace.
To offer no resistance to life is to be in a state of grace, ease, and lightness. This state is then no longer dependent upon things being in a certain way, good or bad. It seems almost paradoxical, yet when your inner dependency on form is gone, the general conditions of your life, the outer forms, tend to improve greatly. Things, people, or conditions that you thought you needed for your happiness now come to you with no struggle or effort on your part, and you are free to enjoy and appreciate them - while they last. All those things, of course, will still pass away, cycles will come and go, but with dependency gone there is no fear of loss anymore. Life flows with ease.
The happiness that is derived from some secondary source is never very deep. It is only a pale reflection of the joy of Being, the vibrant peace that you find within as you enter the state of nonresistance. Being takes you beyond the polar opposites of the mind and frees you from dependency on form. Even if everything were to collapse and crumble all around you, you would still feel a deep inner core of peace. You may not be happy, but you will be at peace.
Using And Relinquishing Negativity
All inner resistance is experienced as negativity in one form or another. All negativity is resistance. In this context, the two words are almost synonymous. Negativity ranges from irritation or impatience to fierce anger, from a depressed mood or sullen resentment to suicidal despair. Sometimes the resistance triggers the emotional pain- body, in which case even a minor situation may produce intense negativity, such as anger, depression, or deep grief.
The ego believes that through negativity it can manipulate reality and get what it wants. It believes that through it, it can attract a desirable condition or dissolve an undesirable one. A Course in Miracles rightly points out that, whenever you are unhappy, there is the unconscious belief that the unhappiness "buys" you what you want. If "you' - the mind - did not believe that unhappiness works, why would you create it? The fact is, of course, that negativity does not work. Instead of attracting a desirable condition, it stops it from arising. Instead of dissolving an undesirable one, it keeps it in place. Its only "useful" function is that it strengthens the ego, and that is why the ego loves it.
Once you have identified with some form of negativity, you do not want to let go, and on a deeply unconscious level, you do not want positive change. It would threaten your identity as a depressed, angry, or hard-done-by person. You will then ignore, deny or sabotage the positive in your life. This is a common phenomenon. It is also insane.
Negativity is totally unnatural. It is a psychic pollutant, and there is a deep link between the poisoning and destruction of nature and the vast negativity that has accumulated in the collective human psyche. No other life form on the planet knows negativity, only humans, just as no other life form violates and poisons the Earth that sustains it. Have you ever seen an unhappy flower or a stressed oak tree? Have you come across a depressed dolphin, a frog that has a problem with self-esteem, a cat that cannot relax, or a bird that carries hatred and resentment? The only animals that may occasionally experience something akin to negativity or show signs of neurotic behavior are those that live in close contact with humans and so link into the human mind and its insanity.
Watch any plant or animal and let it teach you acceptance of what is, surrender to the Now. Let it teach you Being. Let it teach you integrity - which means to be one, to be yourself, to be real. Let it teach you how to live and how to die, and how not to make living and dying into a problem.
I have lived with several Zen masters - all of them cats. Even ducks have taught me important spiritual lessons. Just watching them is a meditation. How peacefully they float along, at ease with themselves, totally present in the Now, dignified and perfect as only a mindless creature can be. Occasionally, however, two ducks will get into a fight - sometimes for no apparent reason, or because one duck has strayed into another's private space. The fight usually lasts only for a few seconds, and then the ducks separate, swim off in opposite directions, and vigorously flap their wings a few times. They then continue to swim on peacefully as if the fight had never happened. When I observed that for the first time, I suddenly realized that by flapping their wings they were releasing surplus energy, thus preventing it from becoming trapped in their body and turning into negativity. This is natural wisdom, and it is easy for them because they do not have a mind that keeps the past alive unnecessarily and then builds an identity around it.
Couldn't a negative emotion also contain an important message? For example, if I often feel depressed, it may be a signal that there is something wrong with my life, and it may force me to look at my life situation and make some changes. So I need to listen to what the emotion is telling me and not just dismiss it as negative.
Yes, recurring negative emotions do sometimes contain a message, as do illnesses. But any changes that you make, whether they have to do with your work, your relationships, or your surroundings, are ultimately only cosmetic unless they arise out of a change in your level of consciousness. And as far as that is concerned, it can only mean one thing: becoming more present. When you have reached a certain degree of presence, you don't need negativity anymore to tell you what is needed in your life situation. But as long as negativity is there, use it. Use it as a kind of signal that reminds you to be more present.
How do we stop negativity from arising, and how do we get rid of it once it is there?
As I said, you stop it from arising by being fully present. But don't become discouraged. There are as yet few people on the planet who can sustain a state of continuous presence, although some are getting close to it. Soon, I believe, there will be many more.
Whenever you notice that some form of negativity has arisen within you, look on it not as a failure, but as a helpful signal that is telling you: "Wake up. Get out of your mind. Be present."
There is a novel by Aldous Huxley called Island, written in his later years when he became very interested in spiritual teachings. It tells the story of a man shipwrecked on a remote island cut off from the rest of the world. This island contains a unique civilization. The unusual thing about it is that its inhabitants, unlike those of the rest of the world, are actually sane. The first thing that the man notices are the colorful parrots perched in the trees, and they seem to be constantly croaking the words "Attention. Here and Now. Attention. Here and Now." We later learn that the islanders taught them these words in order to be reminded continuously to stay present.
So whenever you feel negativity arising within you, whether caused by an external factor, a thought, or even nothing in particular that you are aware of, look on it as a voice saying `Attention. Here and Now. Wake up." Even the slightest irritation is significant and needs to be acknowledged and looked at; otherwise, there will be a cumulative build-up of unobserved reactions. As I said before, you may be able to just drop it once you realize that you don't want to have this energy field inside you and that it serves no purpose. But then make sure that you drop it completely. If you cannot drop it, just accept that it is there and take your attention into the feeling, as I pointed out earlier.
As an alternative to dropping a negative reaction, you can make it disappear by imagining yourself becoming transparent to the external cause of the reaction. I recommend that you practice it with little, even trivial, things first. Let's say that you are sitting quietly at home. Suddenly, there is the penetrating sound of a car alarm from across the street. Irritation arises. What is the purpose of the irritation? None whatsoever. Why did you create it? You didn't. The mind did. It was totally automatic, totally unconscious. Why did the mind create it? Because it holds the unconscious belief that its resistance, which you experience as negativity or unhappiness in some form, will somehow dissolve the undesirable condition. This, of course, is a delusion. The resistance that it creates, the irritation or anger in this case, is far more disturbing than the original cause that it is attempting to dissolve.
All this can be transformed into spiritual practice. Feel yourself becoming transparent, as it were, without the solidity of a material body. Now allow the noise, or whatever causes a negative reaction, to pass right through you. It is no longer hitting a solid "wall" inside you. As I said, practice with little things first. The car alarm, the dog barking, the children screaming, the traffic jam. Instead of having a wall of resistance inside you that gets constantly and painfully hit by things that "should not be happening," let everything pass through you.
Somebody says something to you that is rude or designed to hurt. Instead of going into unconscious reaction and negativity, such as attack, defense, or withdrawal, you let it pass right through you. Offer no resistance. It is as if there is nobody there to get hurt anymore. That is forgiveness. In this way, you become invulnerable. You can still tell that person that his or her behavior is unacceptable, if that is what you choose to do. But that person no longer has the power to control your inner state. You are then in your power - not in someone else's, nor are you run by your mind. Whether it is a car alarm, a rude person, a flood, an earthquake, or the loss of all your posses- sions, the resistance mechanism is the same.
I have been practicing meditation, I have been to workshops, I have read many books on spirituality, I try to be in a state of nonresistance - but if you ask me whether I have found true and lasting inner peace, my honest answer would have to be "no." Why haven't I found it? What else can I do?
You are still seeking outside, and you cannot get out of the seeking mode. Maybe the next workshop will have the answer, maybe that new technique. To you I would say. Don't look for peace. Don't look for any other state than the one you are in now, otherwise, you will set up inner conflict and unconscious resistance. Forgive yourself for not being at peace. The moment you completely accept your non-peace, your nonpeace becomes transmuted into peace. Anything you accept fully will get you there, will take you into peace. This is the miracle of surrender. You may have heard the phrase "turn the other cheek," which a great teacher of enlightenment used 2,000 years ago. He was attempting to convey symbolically the secret of nonresistance and nonreaction. In this statement, as in all his others, he was concerned only with your inner reality, not with the outer conduct of your life.
Do you know the story of Banzan? Before he became a great Zen master, he spent many years in the pursuit of enlightenment, but it eluded him. Then one day, as he was walking in the marketplace, he overheard a conversation between a butcher and his customer. "Give me the best piece of meat you have," said the customer. And the butcher replied, "Every piece of meat I have is the best. There is no piece of meat here that is not the best." Upon hearing this, Banzan became enlightened.
I can see you are waiting for some explanation. When you accept what is, every piece of meat - every moment - is the best. That is enlightenment.
The Nature Of Compassion
Having gone beyond the mind-made opposites, you become like a deep lake. The outer situation of your life and whatever happens there, is the surface of the lake. Sometimes calm, sometimes windy and rough, according to the cycles and seasons. Deep down, however, the lake is always undisturbed. You are the whole lake, not just the surface, and you are in touch with your own depth, which remains absolutely still. You don't resist change by mentally clinging to any situation. Your inner peace does not depend on it. You abide in Being - unchanging, timeless, deathless - and you are no longer dependent for fulfillment or happiness on the outer world of constantly fluctuating forms. You can enjoy them, play with them, create new forms, appreciate the beauty of it all. But there will be no need to attach yourself to any of it.
When you become this detached, does it not mean that you also become remote from other human beings?
On the contrary. As long as you are unaware of Being, the reality of other humans will elude you, because you have not found your own. Your mind will like or dislike their form, which is not just their body but includes their mind as well. True relationship becomes possible only when there is an awareness of Being. Coming from Being, you will perceive another person's body and mind as just a screen, as it were, behind which you can feel their true reality, as you feel yours. So, when confronted with someone else's suffering or unconscious behavior, you stay present and in touch with Being and are thus able to look beyond the form and feel the other person's radiant and pure Being through your own. At the level of Being, all suffering is recognized as an illusion. Suffering is due to identification with form. Miracles of healing sometimes occur through this realization, by awakening Being-consciousness in others - if they are ready.
Is that what compassion is?
Yes. Compassion is the awareness of a deep bond between yourself and all creatures. But there are two sides to compassion, two sides to this bond. On the one hand, since you are still here as a physical body, you share the vulnerability and mortality of your physical form with every other human and with every living being. Next time you say "I have nothing in common with this person," remember that you have a great deal in common: A few years from now - two years or seventy years, it doesn't make much difference - both of you will have become rotting corpses, then piles of dust, then nothing at all. This is a sobering and humbling realization that leaves little room for pride. Is this a negative thought? No, it is a fact. Why close your eyes to it? In that sense, there is total equality between you and every other creature.
One of the most powerful spiritual practices is to meditate deeply on the mortality of physical forms, including your own. This is called: Die before you die. Go into it deeply. Your physical form is dissolving, is no more. Then a moment comes when all mind-forms or thoughts also die. Yet you are still there - the divine presence that you are. Radiant, fully awake. Nothing that was real ever died, only names, forms, and illusions.
The realization of this deathless dimension, your true nature, is the other side of compassion. On a deep feeling-level, you now recognize not only your own immortality but through your own that of every other creature as well. On the level of form, you share mortality and the precariousness of existence. On the level of Being, you share eternal, radiant life. These are the two aspects of compassion. In com- passion, the seemingly opposite feelings of sadness and joy merge into one and become transmuted into a deep inner peace. This is the peace of God. It is one of the most noble feelings that humans are capable of, and it has great healing and transformative power. But true compassion, as I have just described it, is as yet rare. To have deep empathy for the suffering of another being certainly requires a high degree of consciousness but represents only one side of compassion. It is not complete. True compassion goes beyond empathy or sympathy. It does not happen until sadness merges with joy, the joy of Being beyond form, the joy of eternal life.
Toward A Different Order Of Reality
I don't agree that the body needs to die. I am convinced that we can achieve physical immortality. We believe in death and that's why the body dies.
The body does not die because you believe in death. The body exists, or seems to, because you believe in death. Body and death are part of the same illusion, created by the egoic mode of consciousness, which has no awareness of the Source of life and sees itself as separate and constantly under threat. So it creates the illusion that you are a body, a dense, physical vehicle that is constantly under threat.
To perceive yourself as a vulnerable body that was born and a little later dies - that's the illusion. Body and death: one illusion. You cannot have one without the other. You want to keep one side of the illusion and get rid of the other, but that is impossible. Either you keep all of it or you relinquish all of it.
However, you cannot escape from the body, nor do you have to. The body is an incredible misperception of your true nature. But your true nature is concealed somewhere within that illusion, not outside it, so the body is still the only point of access to it.
If you saw an angel but mistook it for a stone statue, all you would have to do is adjust your vision and look more closely at the "stone statue," not start looking somewhere else. You would then find that there never was a stone statue.
If belief in death creates the body, why does an animal have a body? An animal doesn't have an ego, and it doesn't believe in death.... But it still dies, or seems to.
Remember that your perception of the world is a reflection of your state of consciousness. You are not separate from it, and there is no objective world out there. Every moment, your consciousness creates the world that you inhabit. One of the greatest insights that has come out of modern physics is that of the unity between the observer and the observed: the person conducting the experiment - the observing consciousness - cannot be separated from the observed phenomena, and a different way of looking causes the observed phenomena to behave differently. If you believe, on a deep level, in separation and the struggle for survival, then you see that belief reflected all around you and your perceptions are governed by fear. You inhabit a world of death and of bodies fighting, killing, and devouring each other.
Nothing is what it seems to be. The world that you create and see through the egoic mind may seem a very imperfect place, even a vale of tears. But whatever you perceive is only a kind of symbol, like an image in a dream. It is how your consciousness interprets and interacts with the molecular energy dance of the universe. This energy is the raw material of so-called physical reality. You see it in terms of bodies and birth and death, or as a struggle for survival. An infinite number of completely different interpretations, completely different worlds, is possible and, in fact, exists - all depending on the perceiving consciousness. Every being is a focal point of consciousness, and every such focal point creates its own world, although all those worlds are interconnected. There is a human world, an ant world, a dolphin world, and so on. There are countless beings whose consciousness frequency is so different from yours that you are probably unaware of their existence, as they are of yours. Highly conscious beings who are aware of their connectedness with the Source and with each other would inhabit a world that to you would appear as a heavenly realm - and yet all worlds are ultimately one.
Our collective human world is largely created through the level of consciousness we call mind. Even within the collective human world there are vast differences, many different "sub-worlds," depending on the perceivers or creators of their respective worlds. Since all worlds are interconnected, when collective human consciousness becomes transformed, nature and the animal kingdom will reflect that transformation. Hence the statement in the Bible that in the coming age "The lion shall lie down with the lamb." This points to the possibility of a completely different order of reality.
The world as it appears to us now is, as I said, largely a reflection of the egoic mind. Fear being an unavoidable consequence of egoic delusion, it is a world dominated by fear. Just as the images in a dream are symbols of inner states and feelings, so our collective reality is largely a symbolic expression of fear and of the heavy layers of negativity that have accumulated in the collective human psyche. We are not separate from our world, so when the majority of humans become free of egoic delusion, this inner change will affect all of creation. You will literally inhabit a new world. It is a shift in planetary consciousness. The strange Buddhist saying that every tree and every blade of grass will eventually become enlightened points to the same truth. According to St. Paul, the whole of creation is waiting for humans to become enlightened. That is how 1 interpret his saying that "The created universe is waiting with eager expectation for God's sons to be revealed." St. Paul goes on to say that all of creation will become redeemed through this: "Up to the present... the whole cre- ated universe in all its parts groans as if in the pangs of childbirth."
What is being born is a new consciousness and, as its inevitable reflection, a new world. This is also foretold in the New Testament Book of Revelation: "Then I saw a new heaven and a new earth, for the first heaven and the first earth had passed away."
But don't confuse cause and effect. Your primary task is not to seek salvation through creating a better world, but to awaken out of identification with form. You are then no longer bound to this world, this level of reality. You can feel your roots in the Unmanifested and so are free of attachment to the manifested world. You can still enjoy the passing pleasures of this world, but there is no fear of loss anymore, so you don't need to cling to them. Although you can enjoy sensory pleasures, the craving for sensory experience is gone, as is the constant search for fulfillment through psychological gratification, through feeding the ego. You are in touch with something infinitely greater than any pleasure, greater than any manifested thing.
In a way, you then don't need the world anymore. You don't even need it to be different from the way it is.
It is only at this point that you begin to make a real contribution toward bringing about a better world, toward creating a different order of reality. It is only at this point that you are able to feel true compassion and to help others at the level of cause. Only those who have transcended the world can bring about a better world.
You may remember that we talked about the dual nature of true compassion, which is awareness of a common bond of shared mortality and immortality. At this deep level, compassion becomes healing in the widest sense. In that state, your healing influence is primarily based not on doing but on being. Everybody you come in contact with will be touched by your presence and affected by the peace that you emanate, whether they are conscious of it or not. When you are fully present and people around you manifest unconscious behavior, you won't feel the need to react to it, so you don't give it any reality. Your peace is so vast and deep that anything that is not peace dis- appears into it as if it had never existed. This breaks the karmic cycle of action and reaction. Animals, trees, flowers will feel your peace and respond to it. You teach through being, through demonstrating the peace of God. You become the "light of the world," an emanation of pure consciousness, and so you eliminate suffering on the level of cause. You eliminate unconsciousness from the world.
This doesn't mean that you may not also teach through doing - for example, by pointing out how to disidentify from the mind, recognize unconscious patterns within oneself, and so on. But who you are is always a more vital teaching and a more powerful transformer of the world than what you say, and more essential even than what you do.
Furthermore, to recognize the primacy of Being, and thus work on the level of cause, does not exclude the possibility that your compassion may simultaneously manifest on the level of doing and of effect, by alleviating suffering whenever you come across it. When a hungry person asks you for bread and you have some, you will give it. But as you give the bread, even though your interaction may only be very brief, what really matters is this moment of shared Being, of which the bread is only a symbol. A deep healing takes place within it. In that moment, there is no giver, no receiver.
But there shouldn't be any hunger and starvation in the first place. How can we create a better world without tackling evils such as hunger and violence first?
All evils are the effect of unconsciousness. You can alleviate the effects of unconsciousness, but you cannot eliminate them unless you eliminate their cause. True change happens within, not without.
If you feel called upon to alleviate suffering in the world, that is a very noble thing to do, but remember not to focus exclusively on the outer; otherwise, you will encounter frustration and despair. Without a profound change in human consciousness, the world's suffering is a bottomless pit. So don't let your compassion become one-sided. Empathy with someone else's pain or lack and a desire to help need to be balanced with a deeper realization of the eternal nature of all life and the ultimate illusion of all pain. Then let your peace flow into whatever you do and you will be working on the levels of effect and cause simultaneously.
This also applies if you are supporting a movement designed to stop deeply unconscious humans from destroying themselves, each other, and the planet, or from continuing to inflict dreadful suffering on other sentient beings. Remember: Just as you cannot fight the darkness, so you cannot fight unconsciousness. If you try to do so, the polar opposites will become strengthened and more deeply entrenched. You will become identified with one of the polarities, you will create an "enemy," and so be drawn into unconsciousness yourself. Raise awareness by disseminating information, or at the most, practice passive resistance. But make sure that you carry no resistance within, no hatred, no negativity. "Love your enemies," said Jesus, which, of course, means "have no enemies."
Once you get involved in working on the level of effect, it is all too easy to lose yourself in it. Stay alert and very, very present. The causal level needs to remain your primary focus, the teaching of enlightenment your main purpose, and peace your most precious gift to the world.