Không thể lấy hận thù để diệt trừ thù hận. Kinh Pháp cú
Không có sự việc nào tự thân nó được xem là tốt hay xấu, nhưng chính tâm ý ta quyết định điều đó.

(There is nothing either good or bad but thinking makes it so.)

William Shakespeare
Như bông hoa tươi đẹp, có sắc lại thêm hương; cũng vậy, lời khéo nói, có làm, có kết quả.Kinh Pháp cú (Kệ số 52)
Để chế ngự bản thân, ta sử dụng khối óc; để chế ngự người khác, hãy sử dụng trái tim.

(To handle yourself, use your head; to handle others, use your heart. )

Donald A. Laird
Cách tốt nhất để tiêu diệt một kẻ thù là làm cho kẻ ấy trở thành một người bạn.

(The best way to destroy an enemy is to make him a friend.)

Abraham Lincoln
Sống trong đời cũng giống như việc đi xe đạp. Để giữ được thăng bằng bạn phải luôn đi tới.

(Life is like riding a bicycle. To keep your balance you must keep moving. )

Albert Einstein
Con người chỉ mất ba năm để biết nói nhưng phải mất sáu mươi năm hoặc nhiều hơn để biết im lặng.Rộng Mở Tâm Hồn
Điều quan trọng không phải vị trí ta đang đứng mà là ở hướng ta đang đi.Sưu tầm
Trong cuộc sống, điều quan trọng không phải bạn đang ở hoàn cảnh nào mà là bạn đang hướng đến mục đích gì.

(The great thing in this world is not so much where you stand as in what direction you are moving. )

Oliver Wendell Holmes
Hãy nhớ rằng hạnh phúc nhất không phải là những người có được nhiều hơn, mà chính là những người cho đi nhiều hơn.

(Remember that the happiest people are not those getting more, but those giving more.)

H. Jackson Brown, Jr.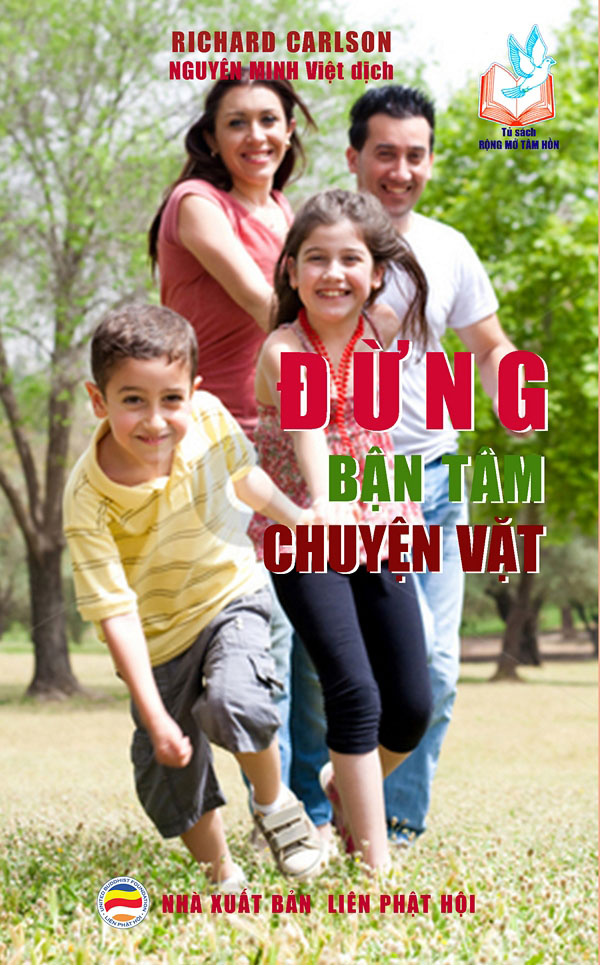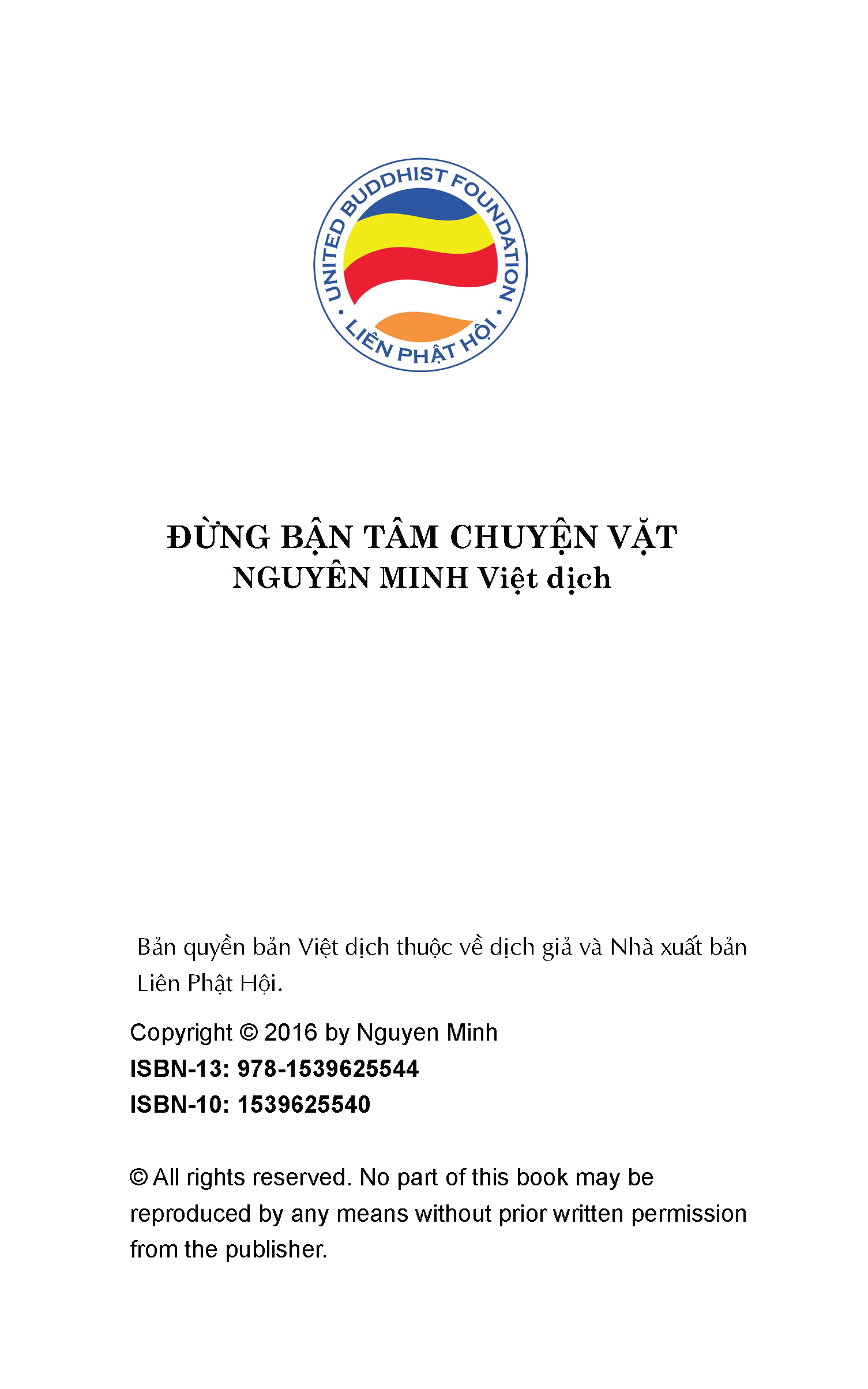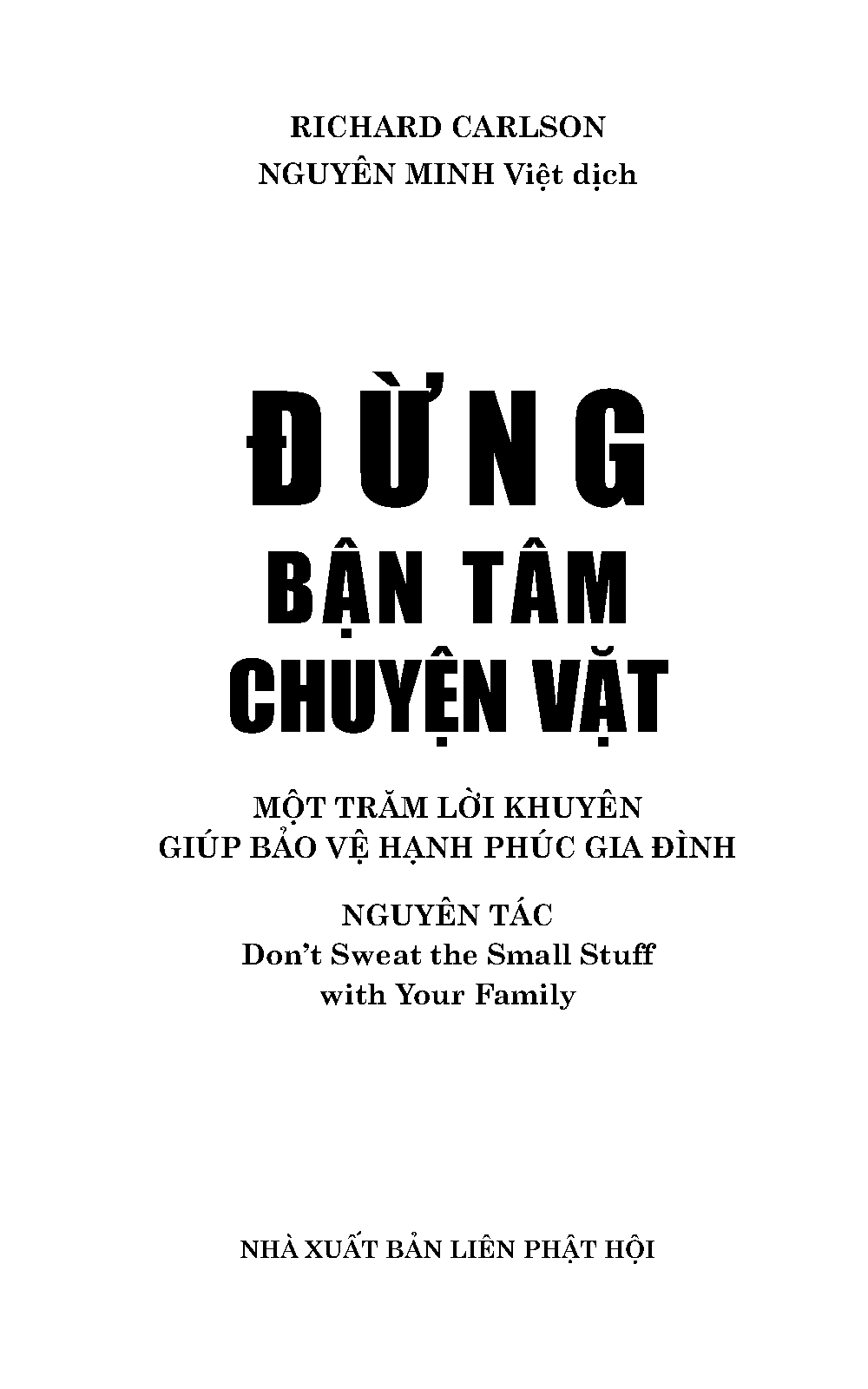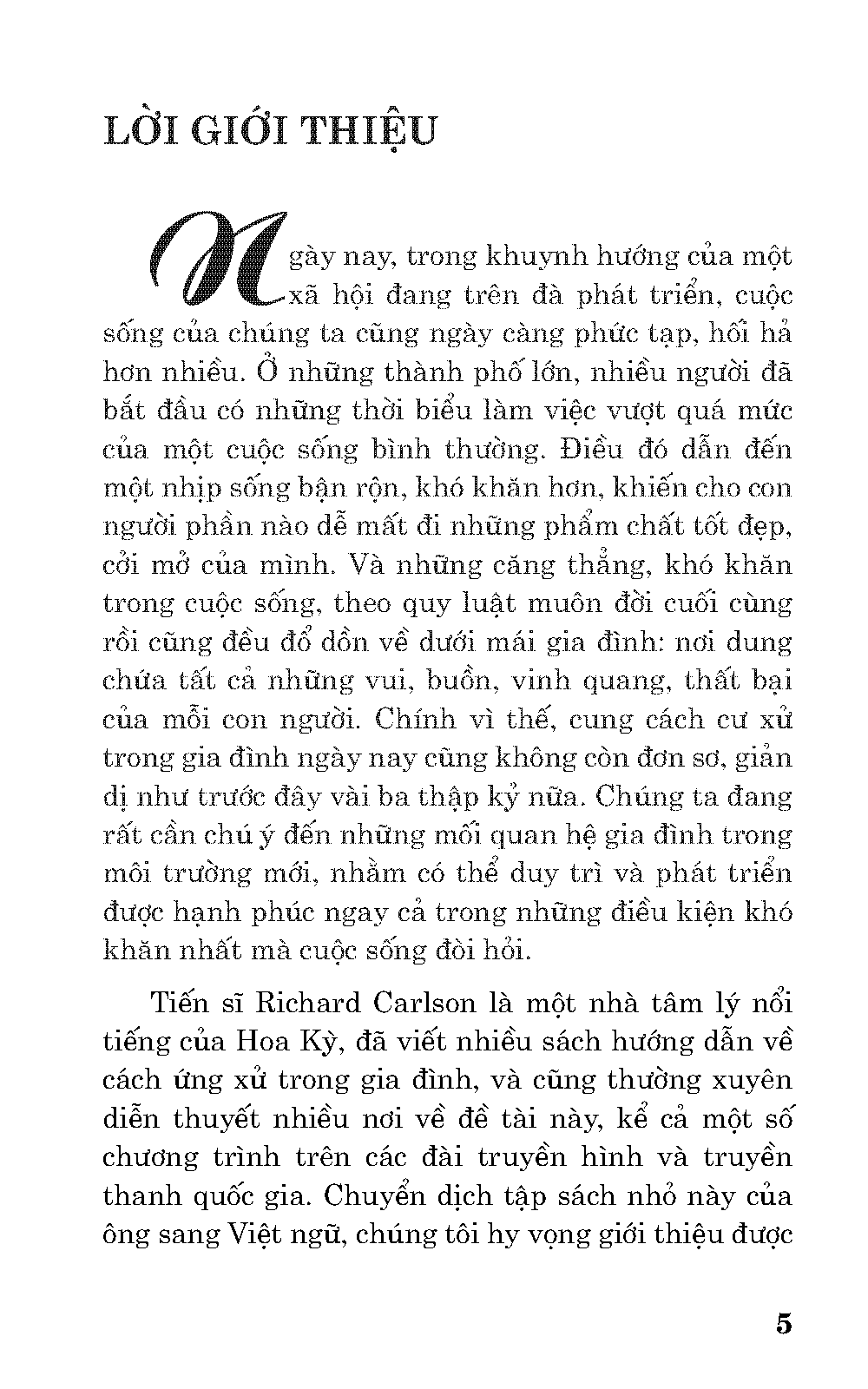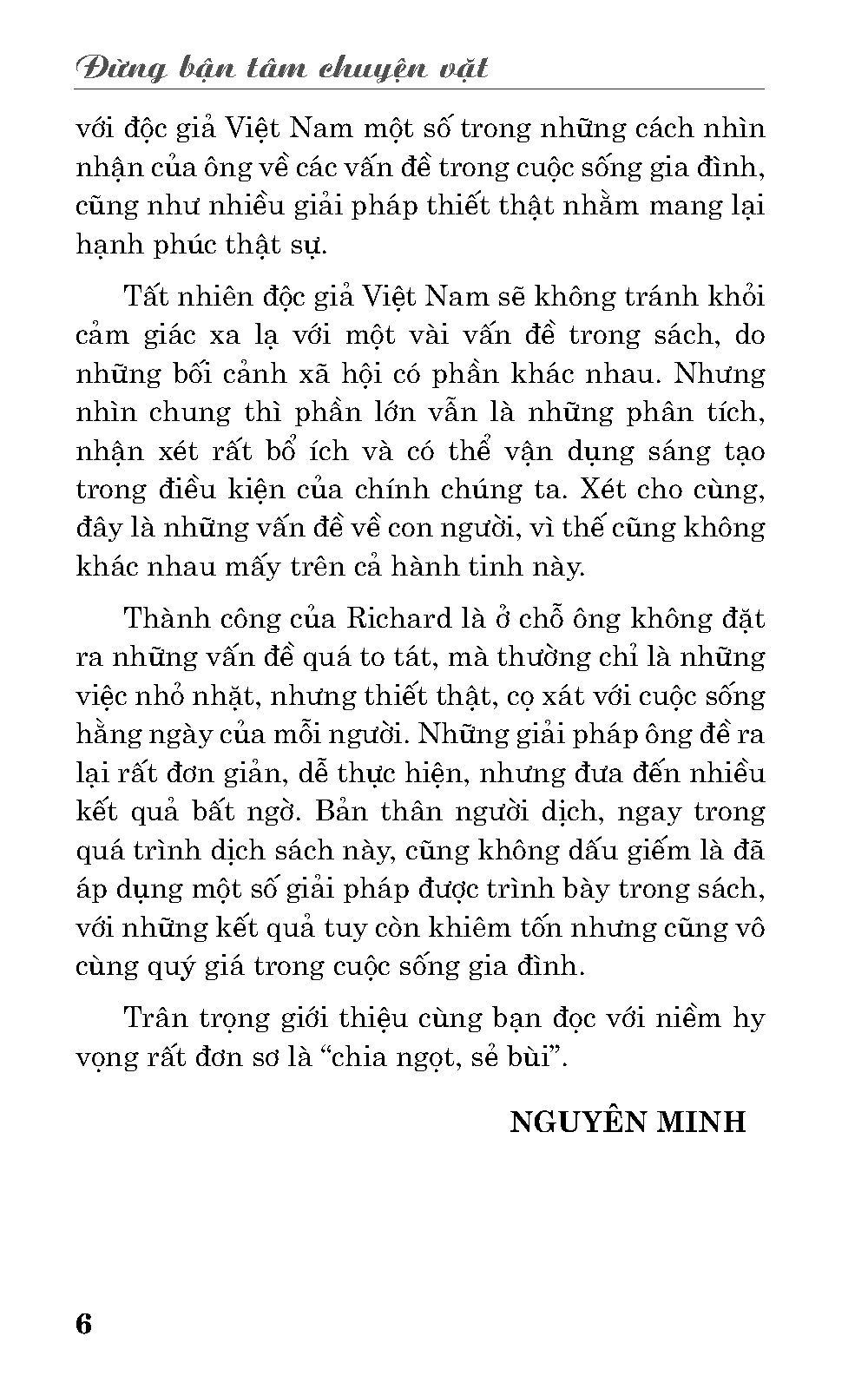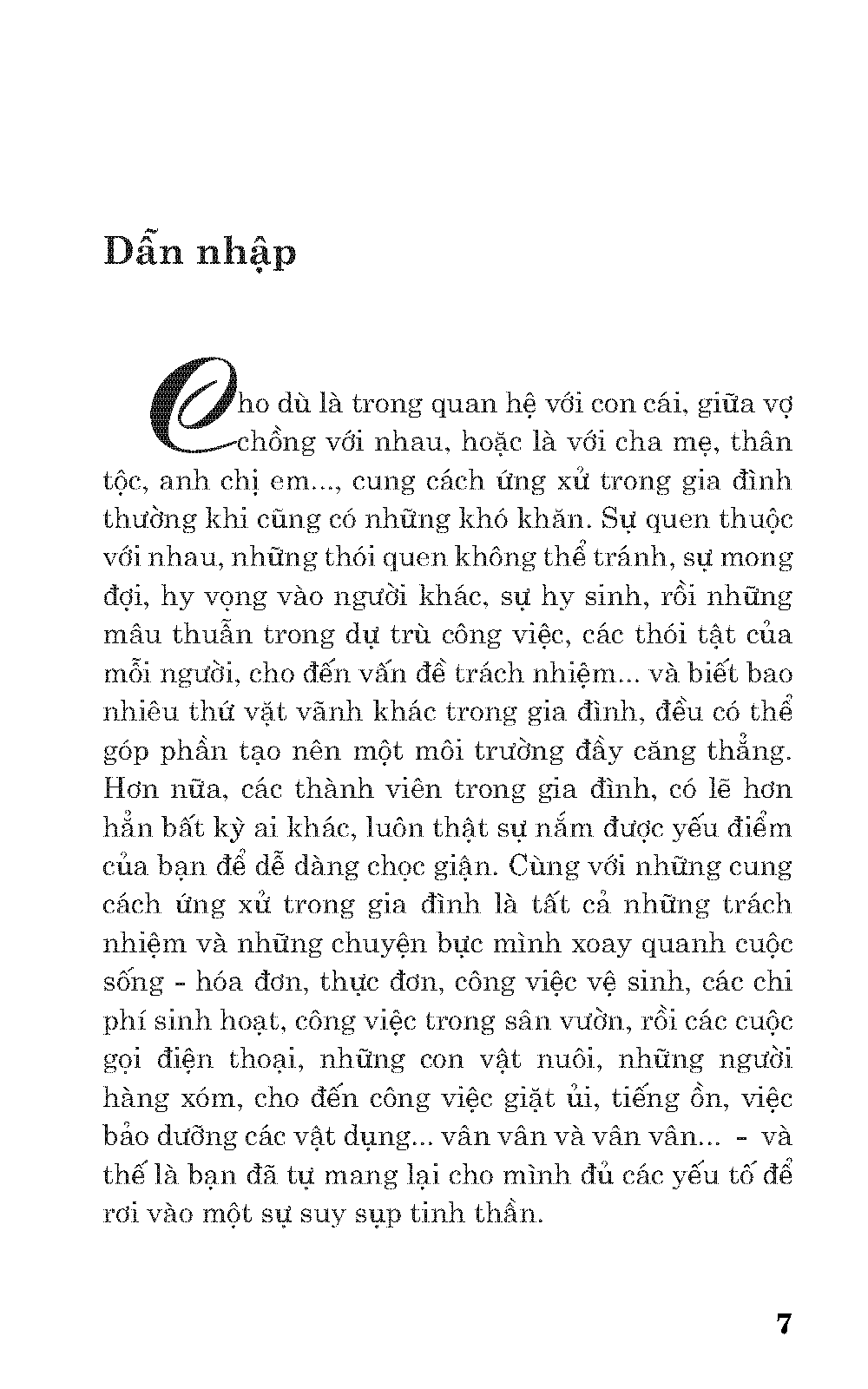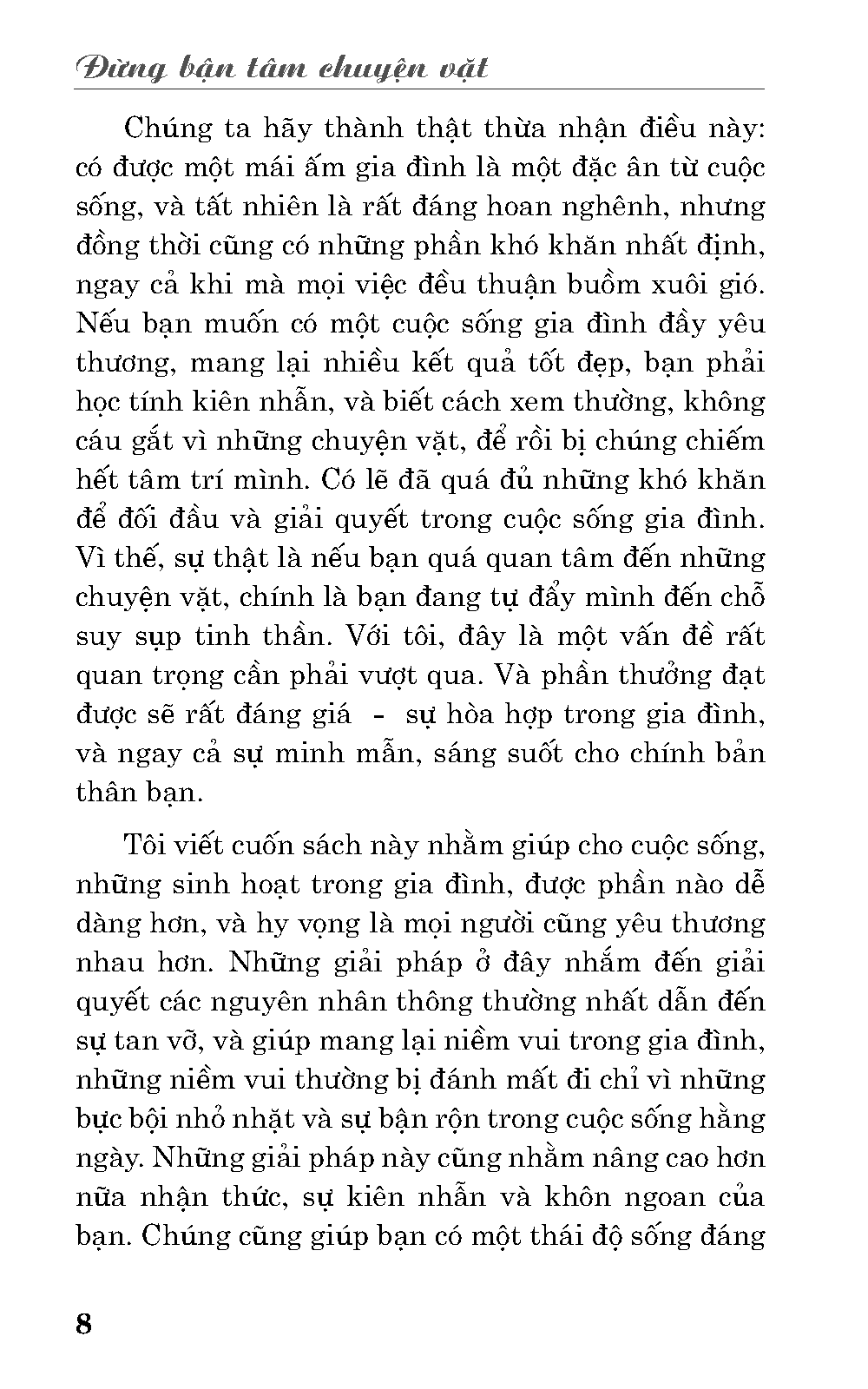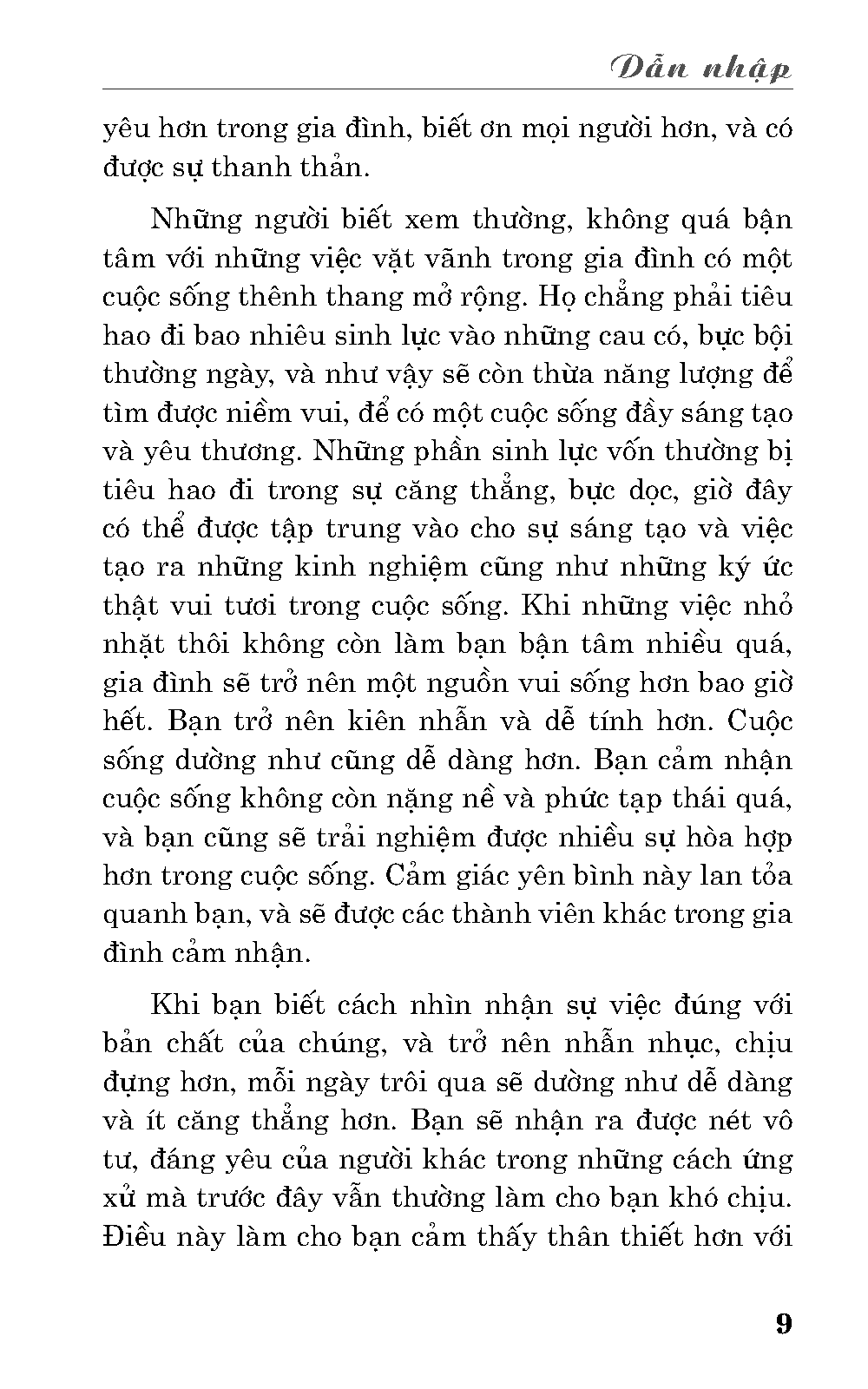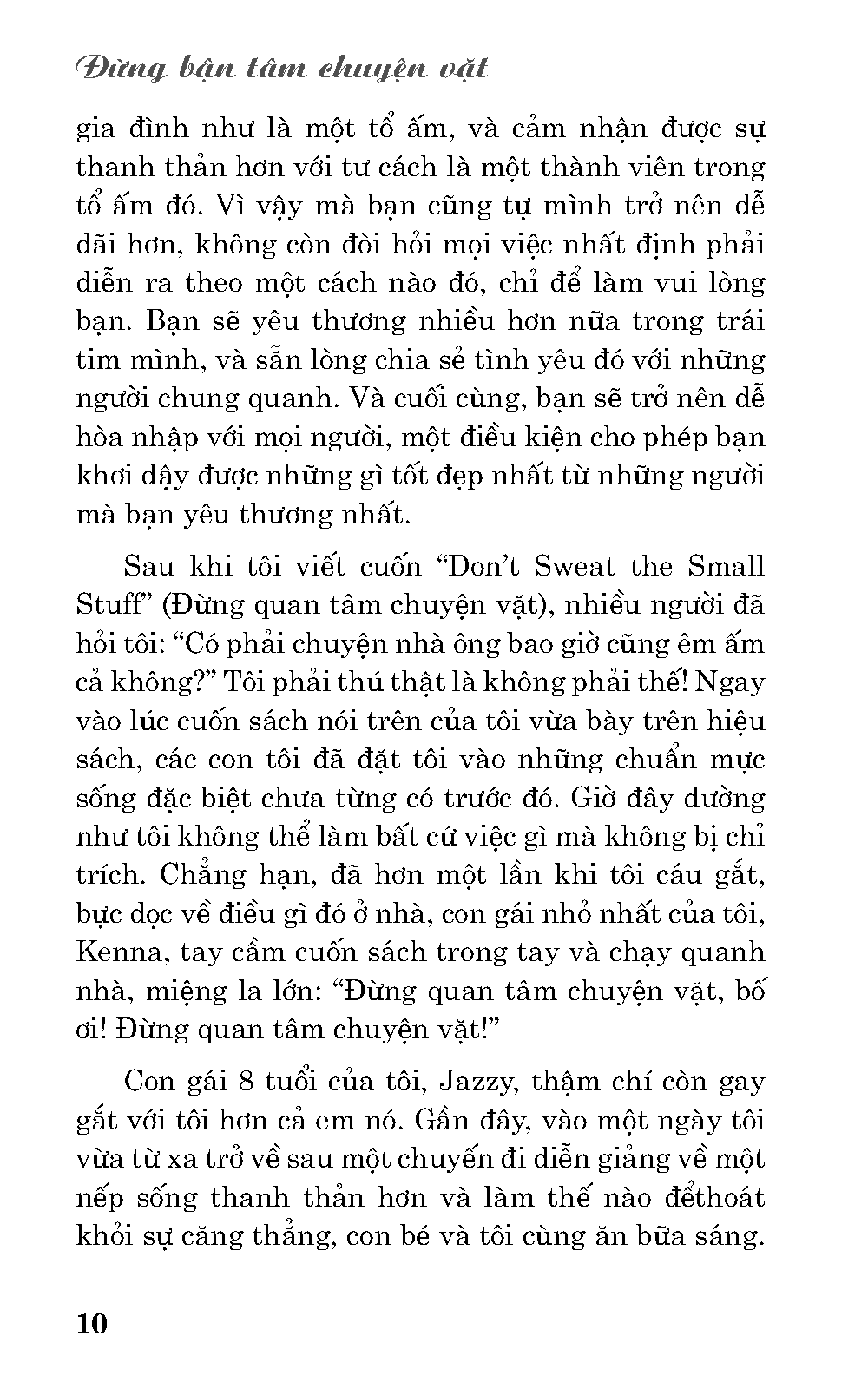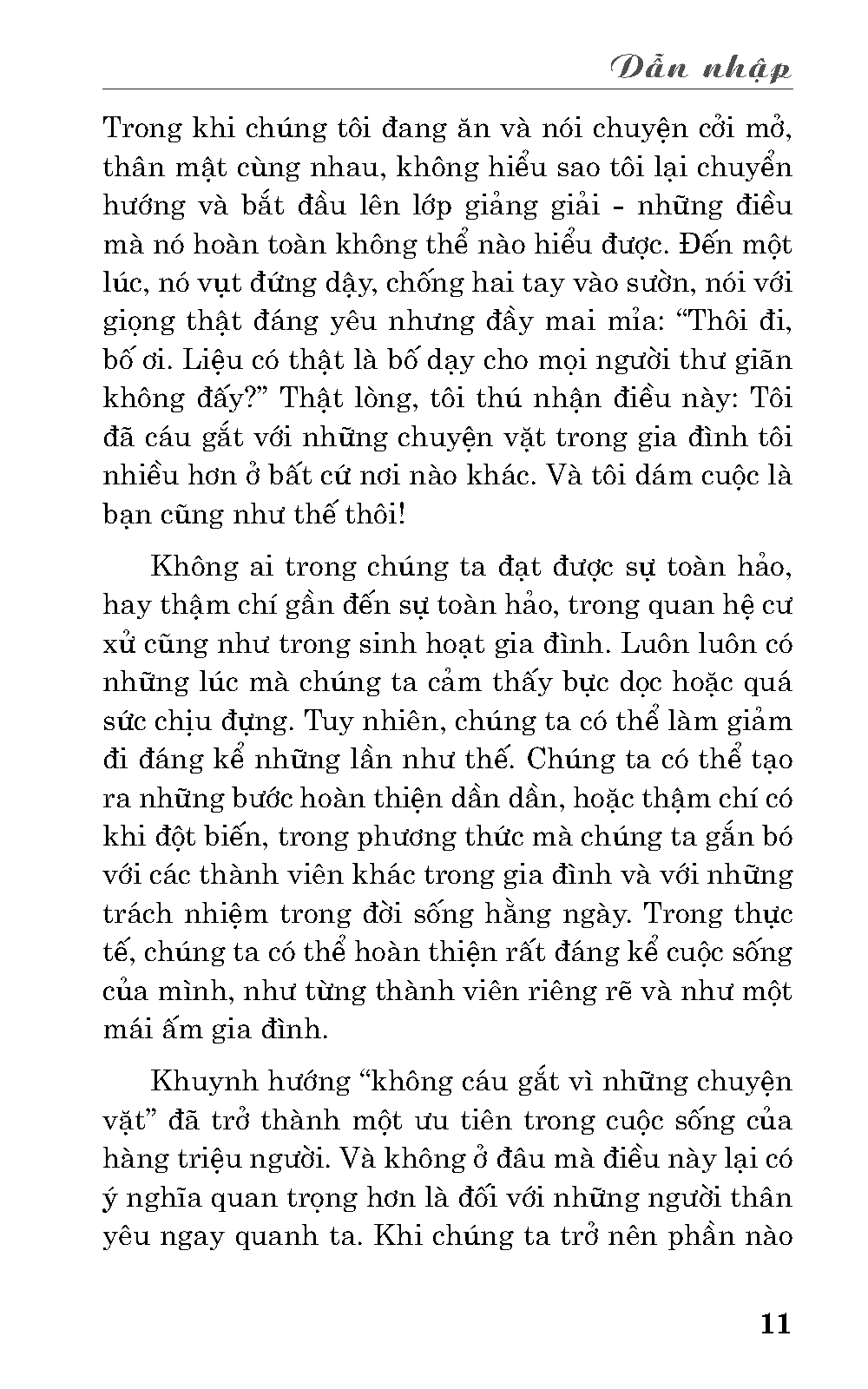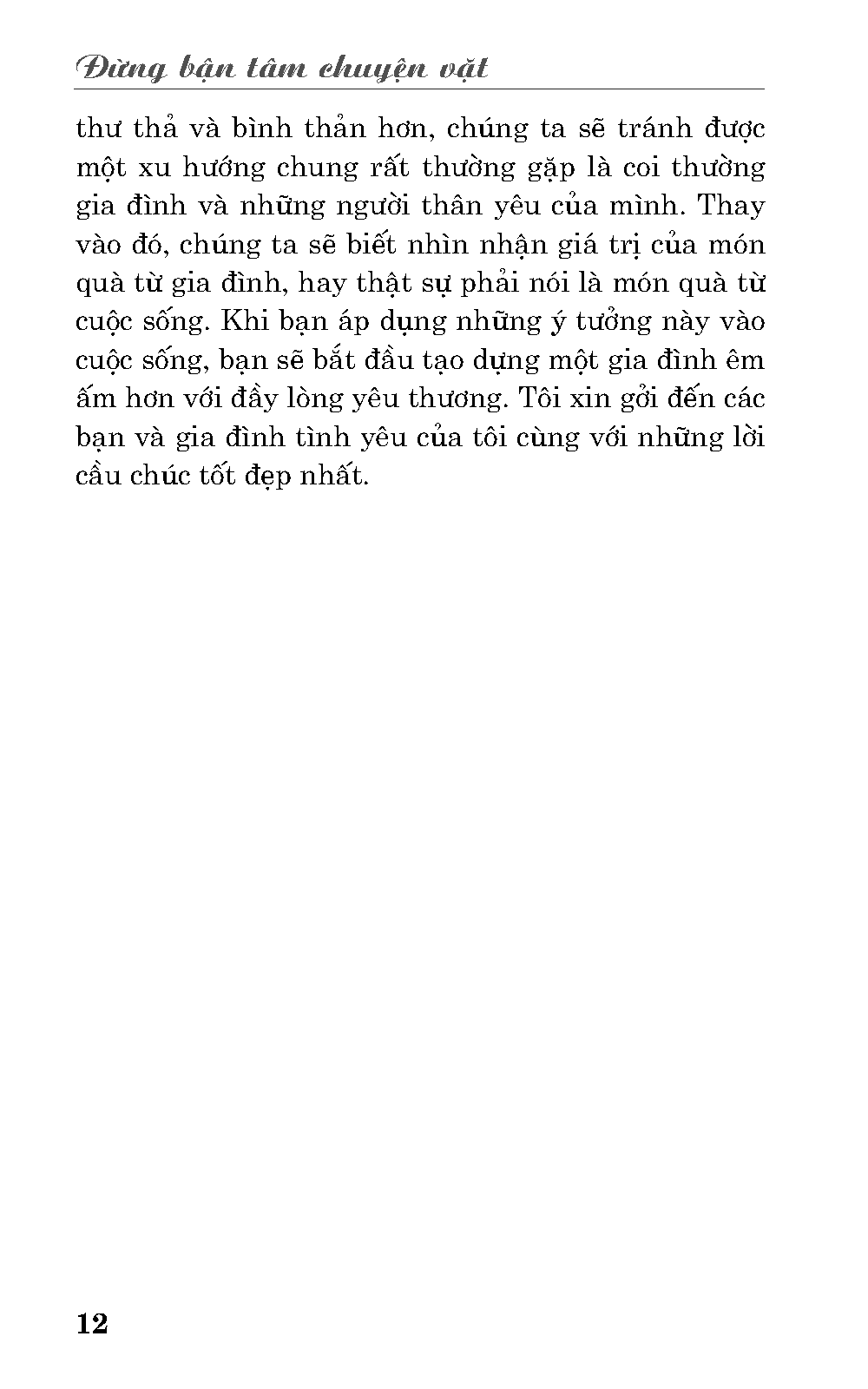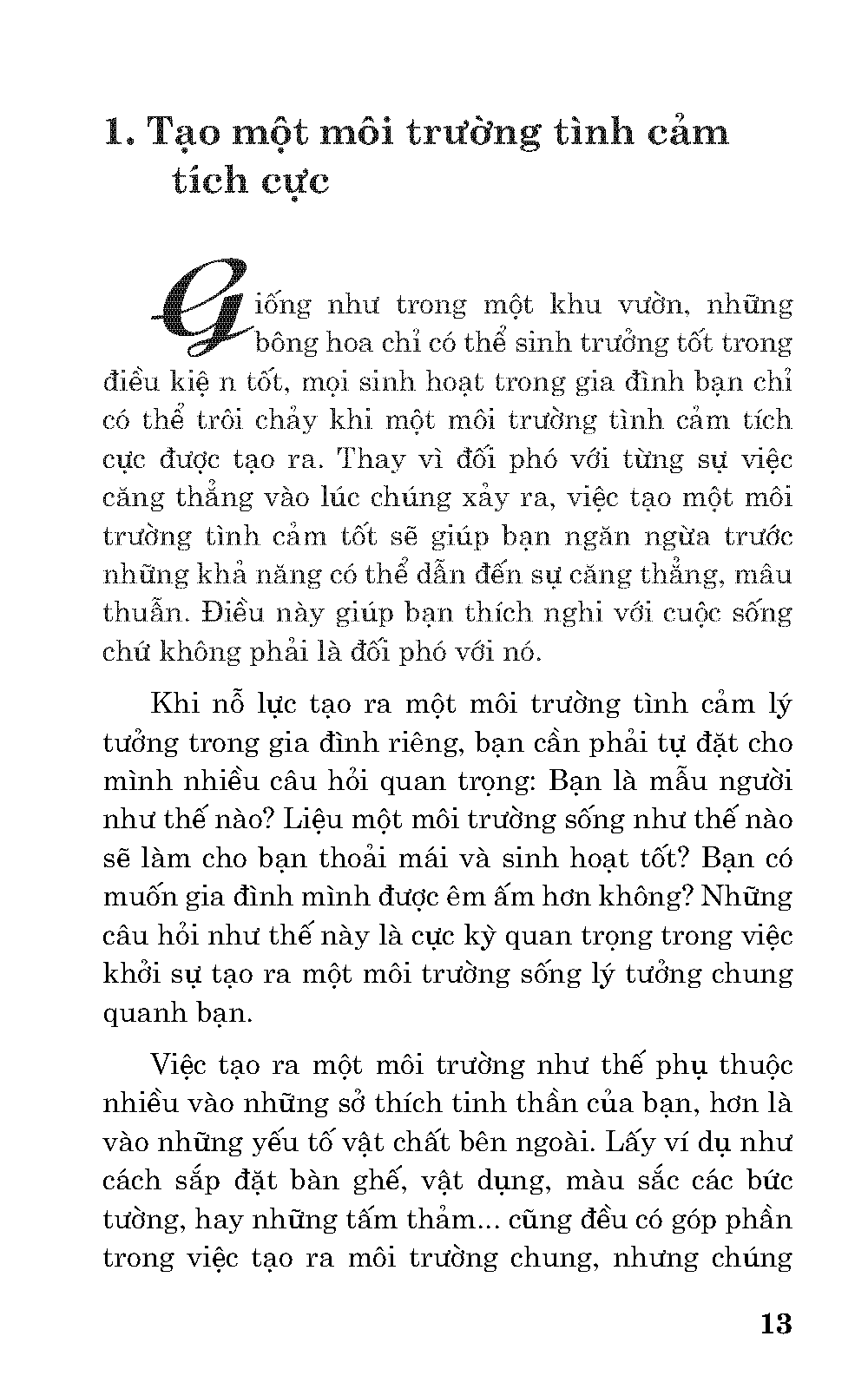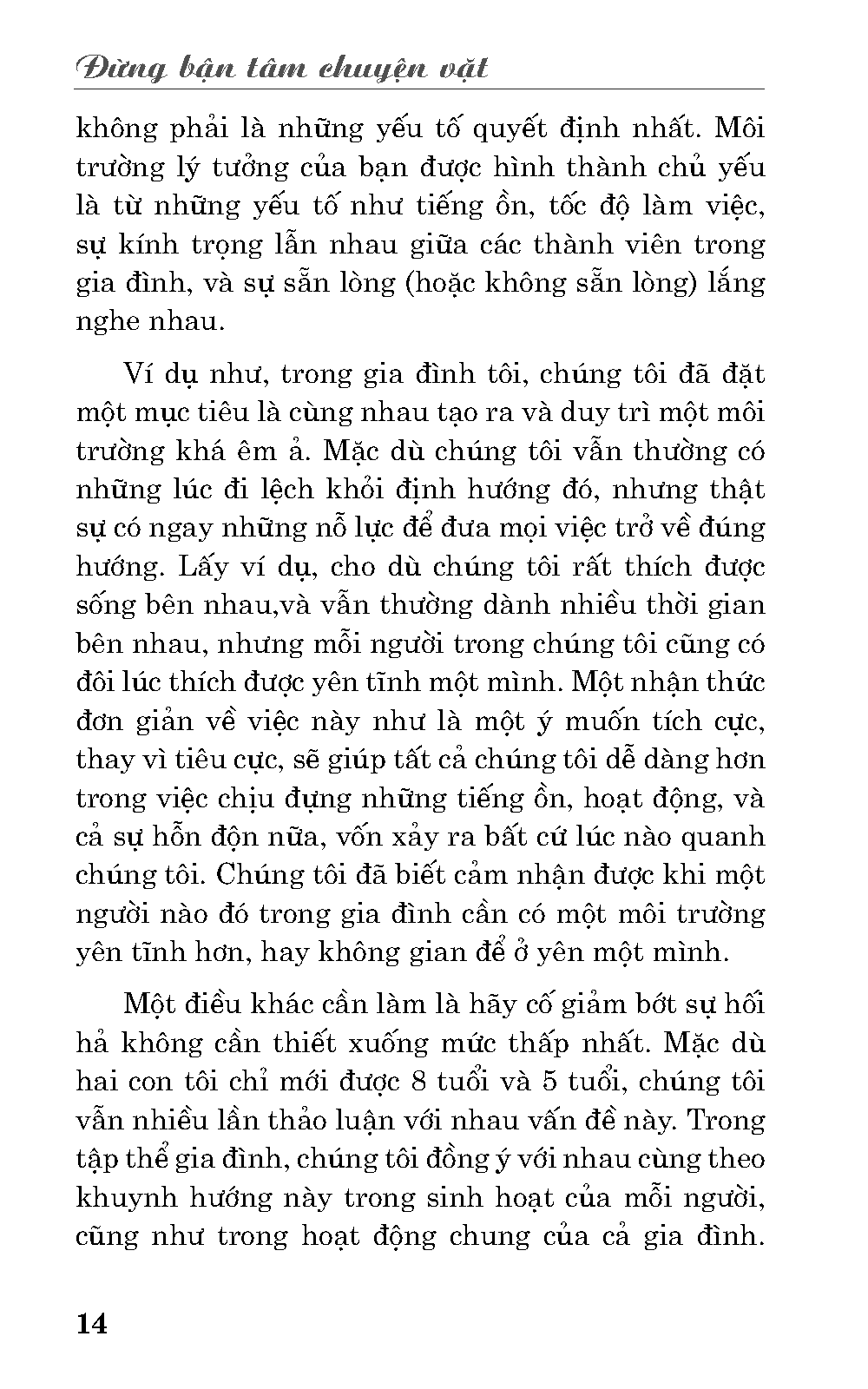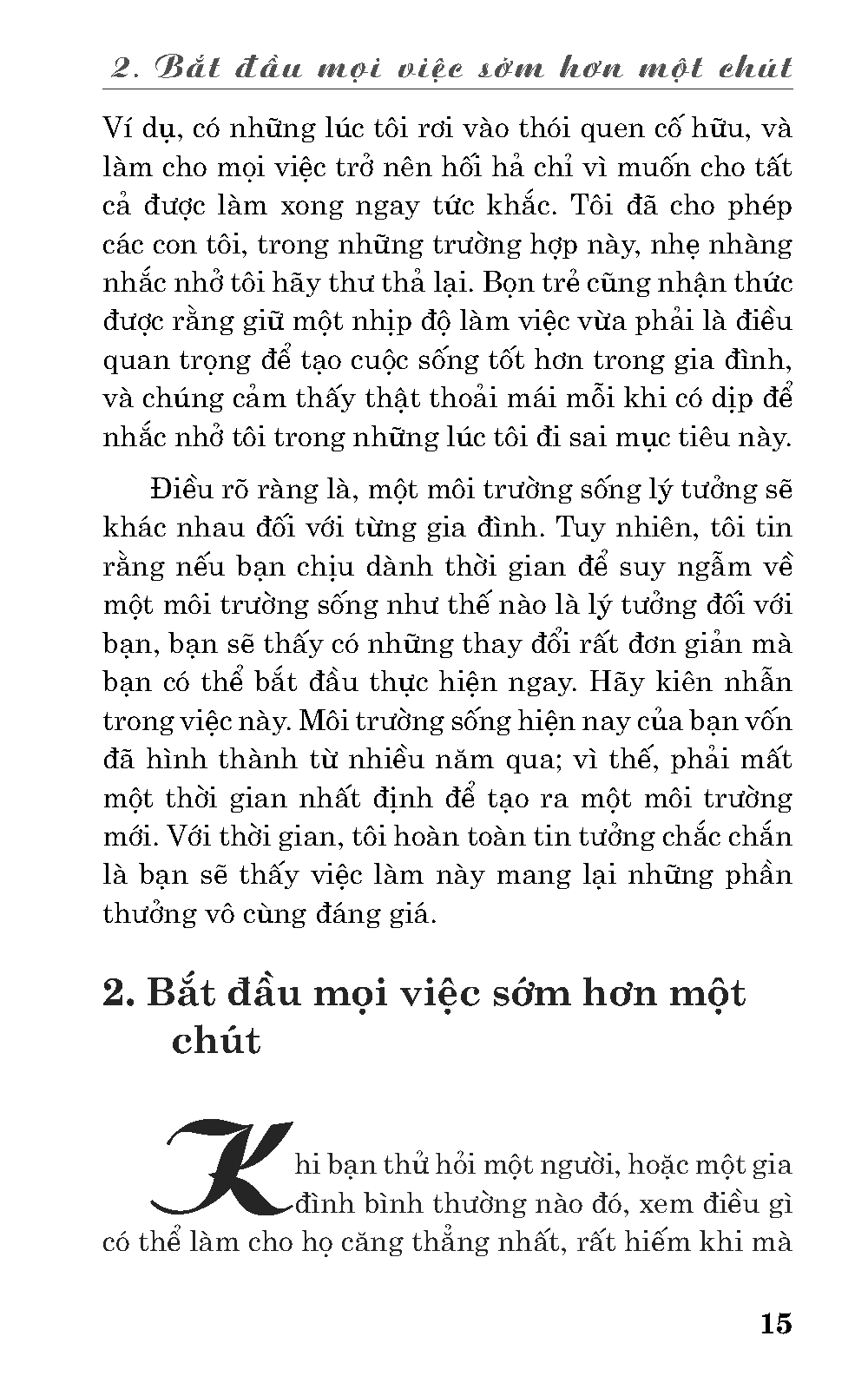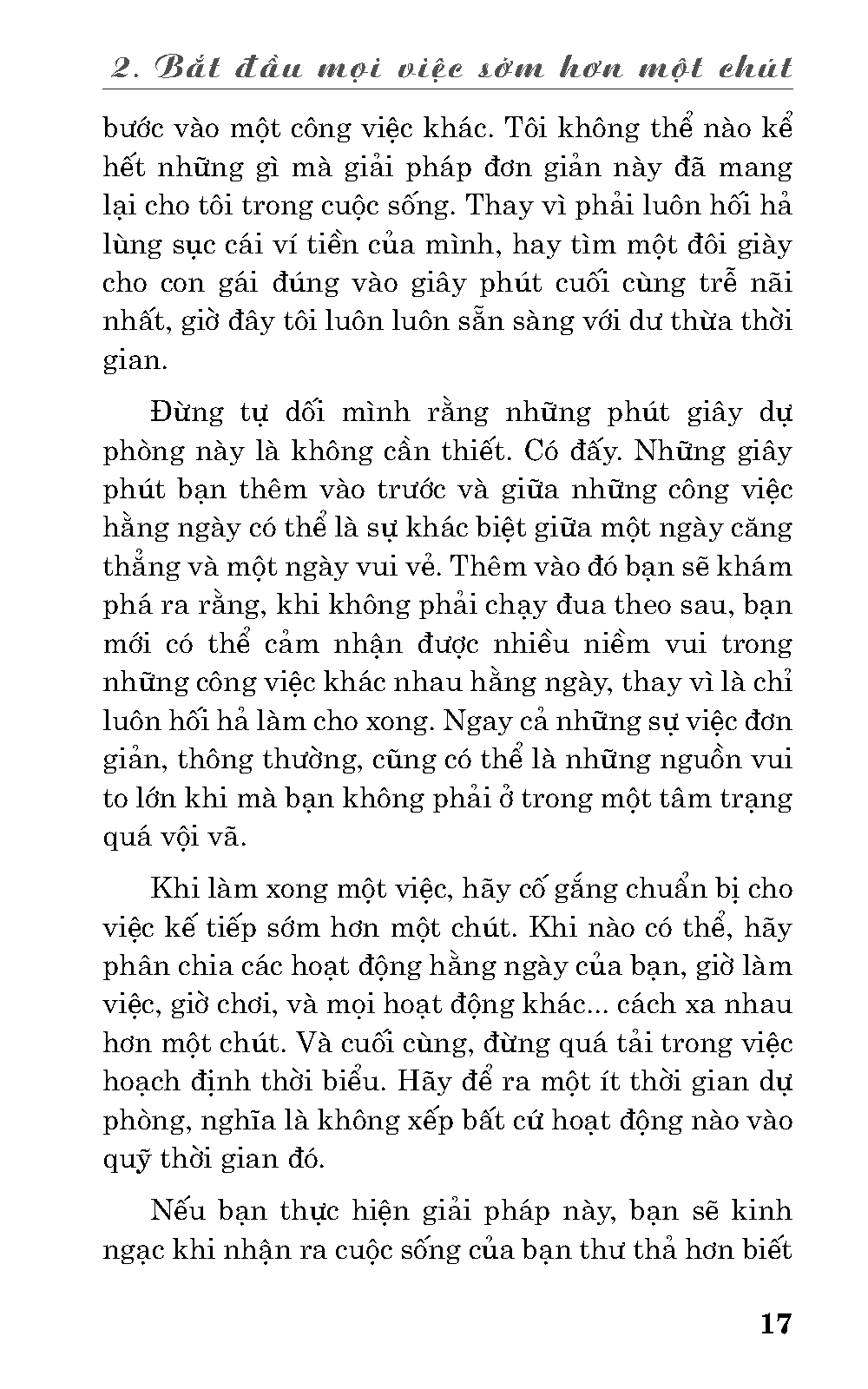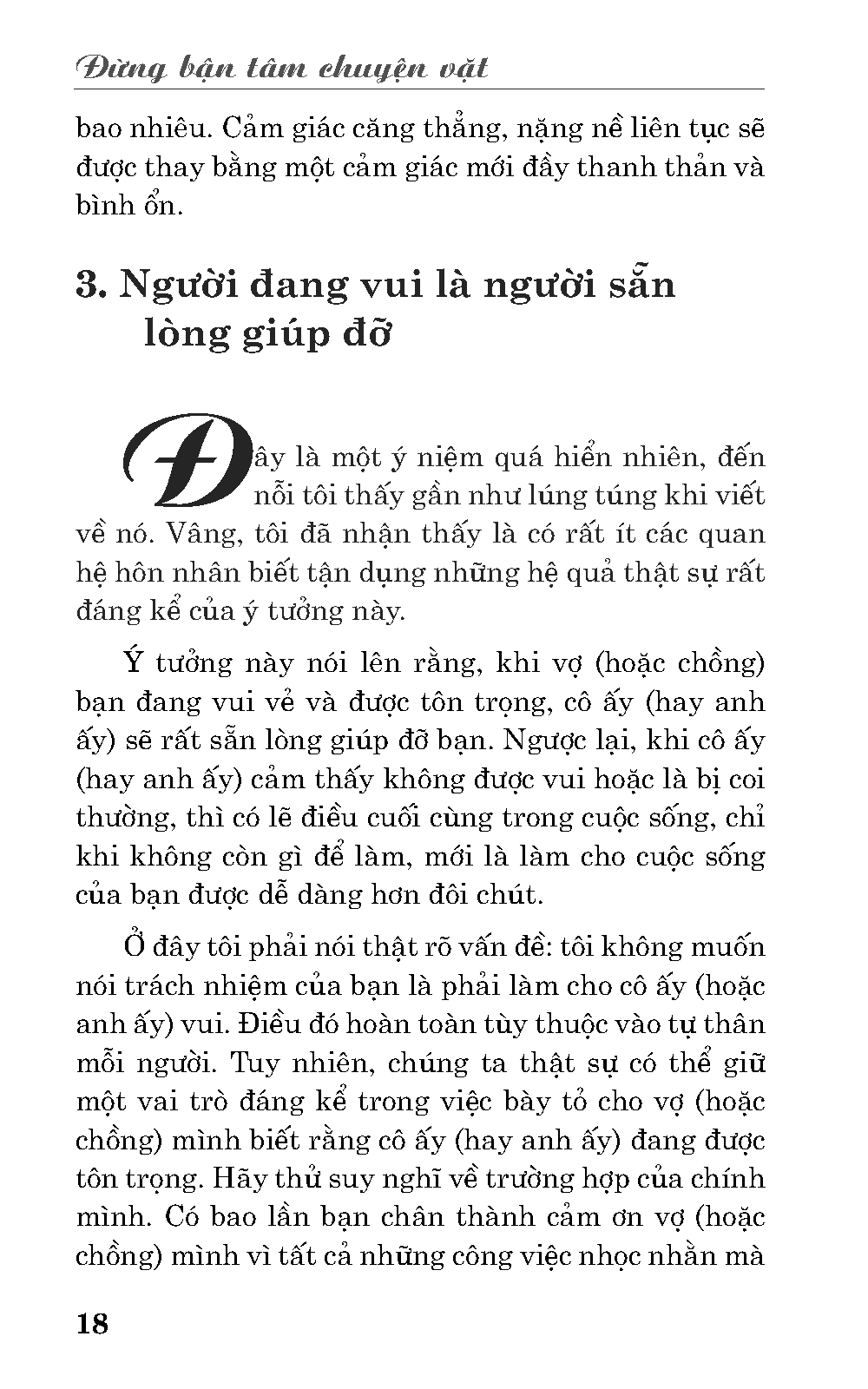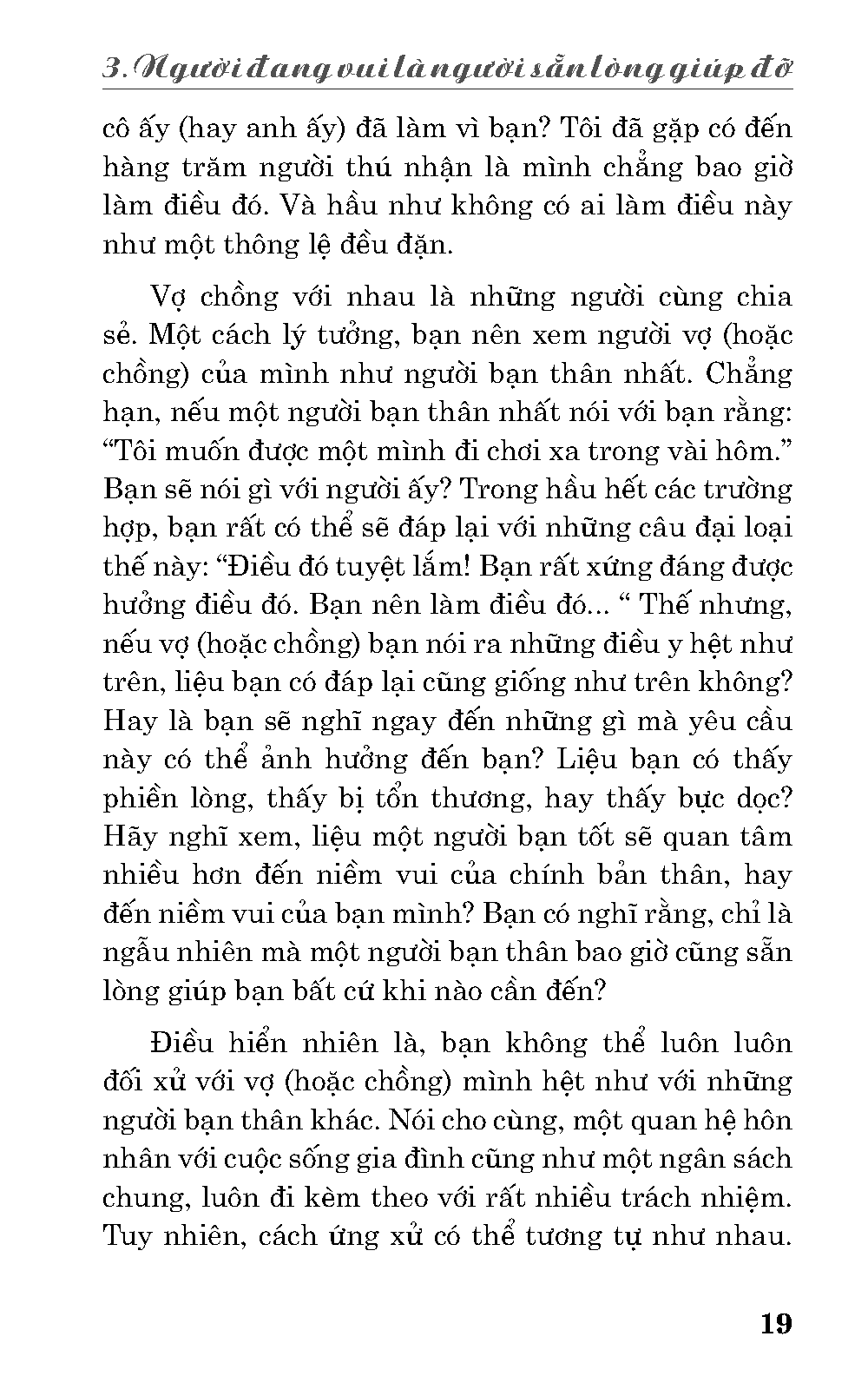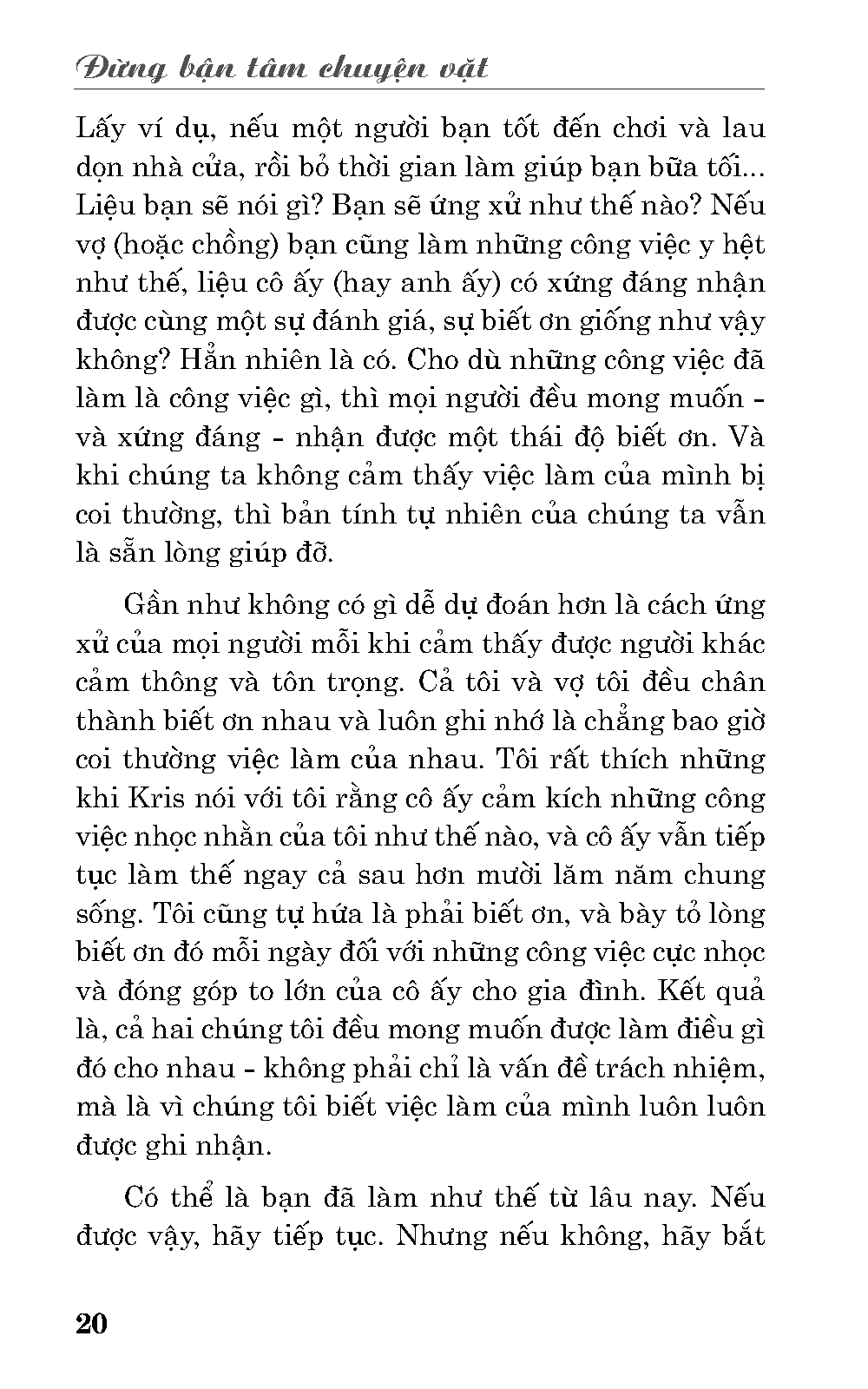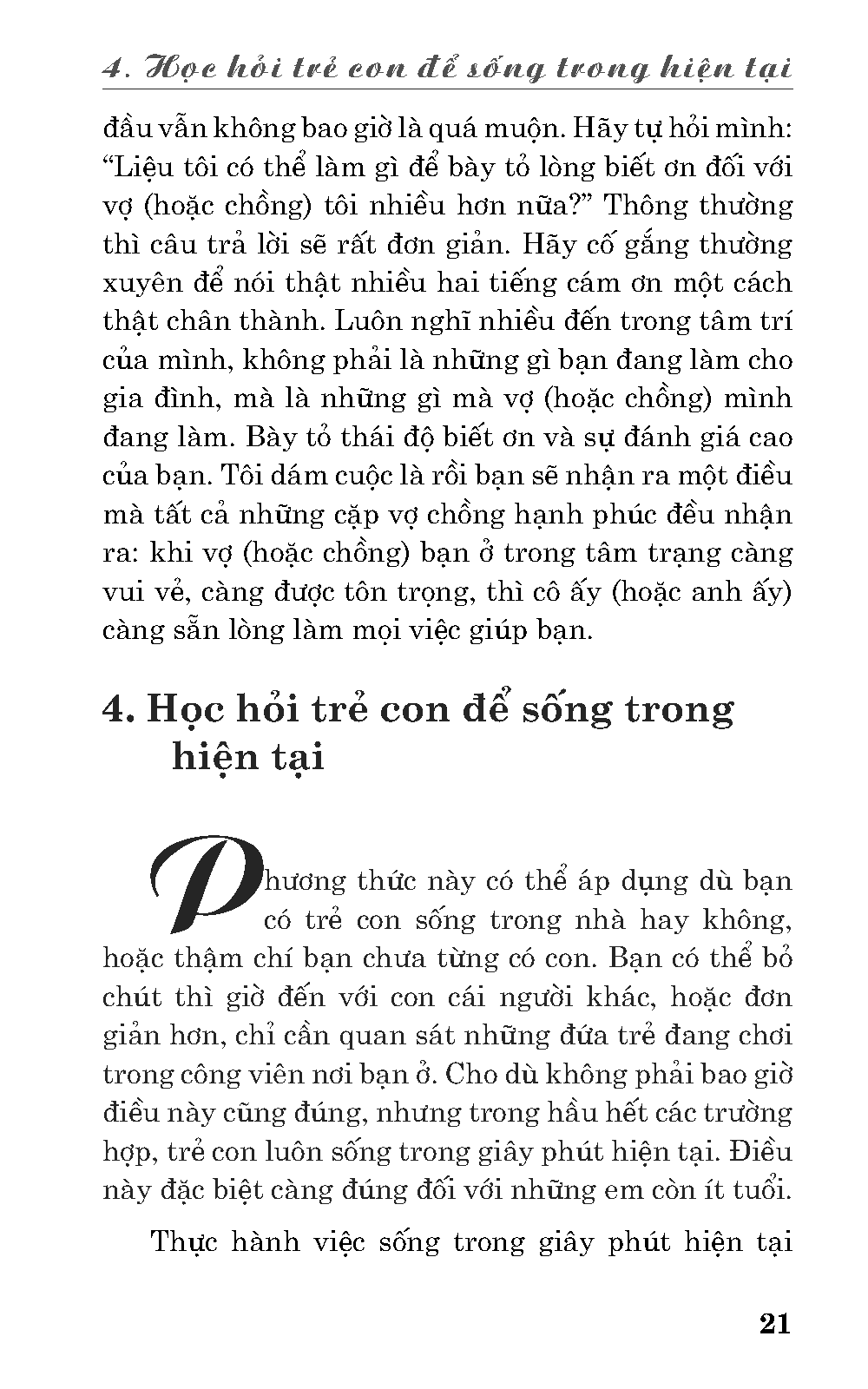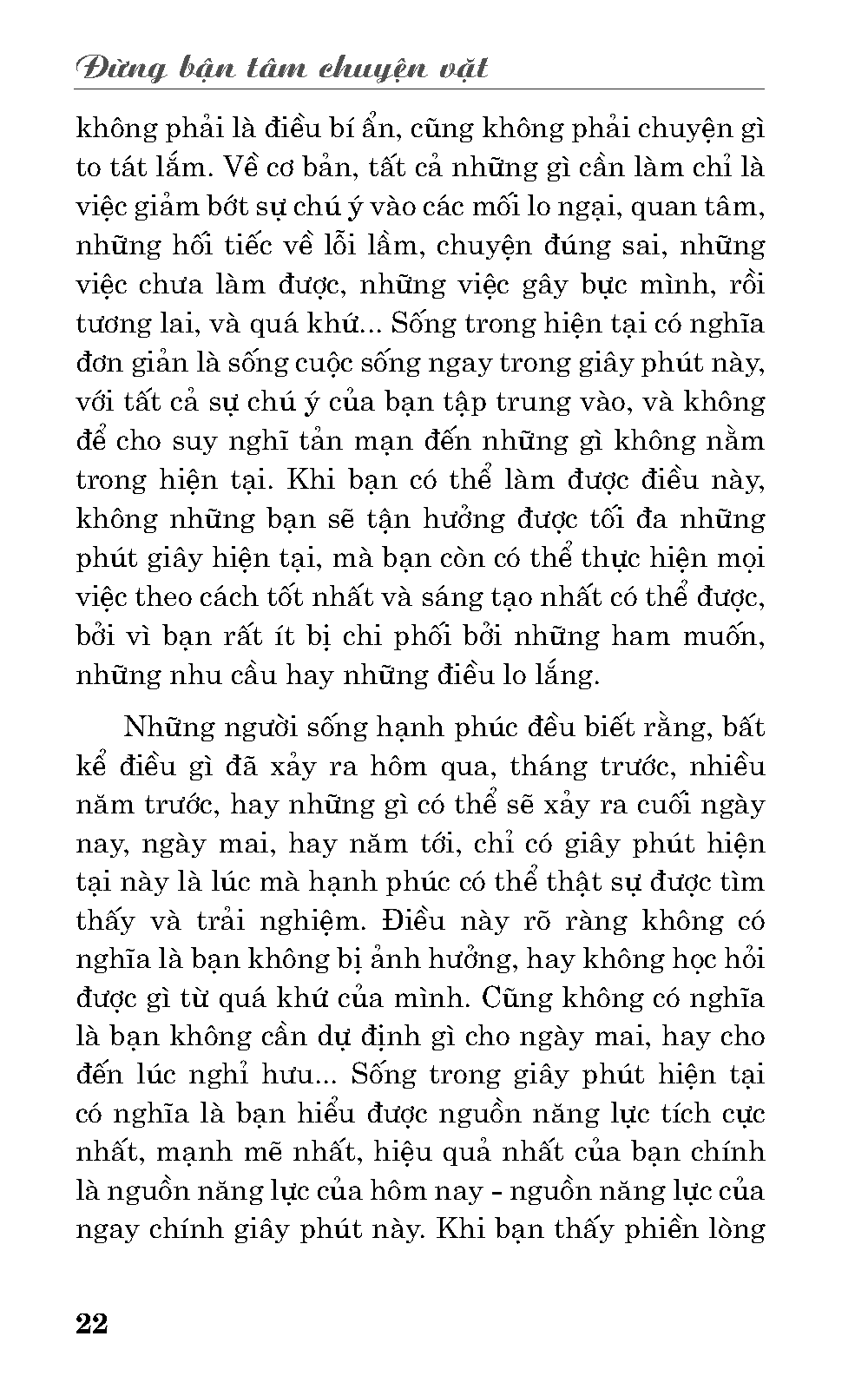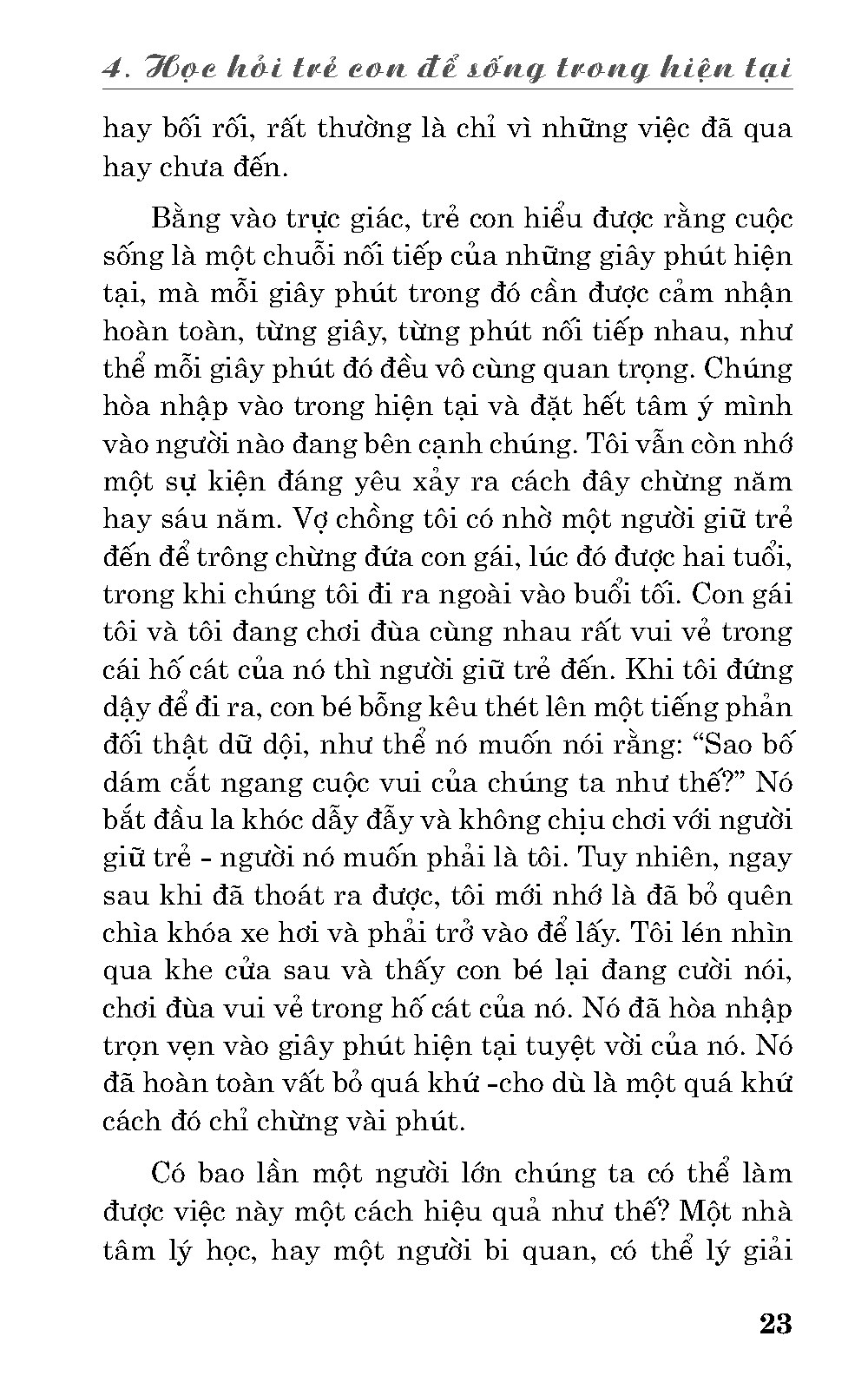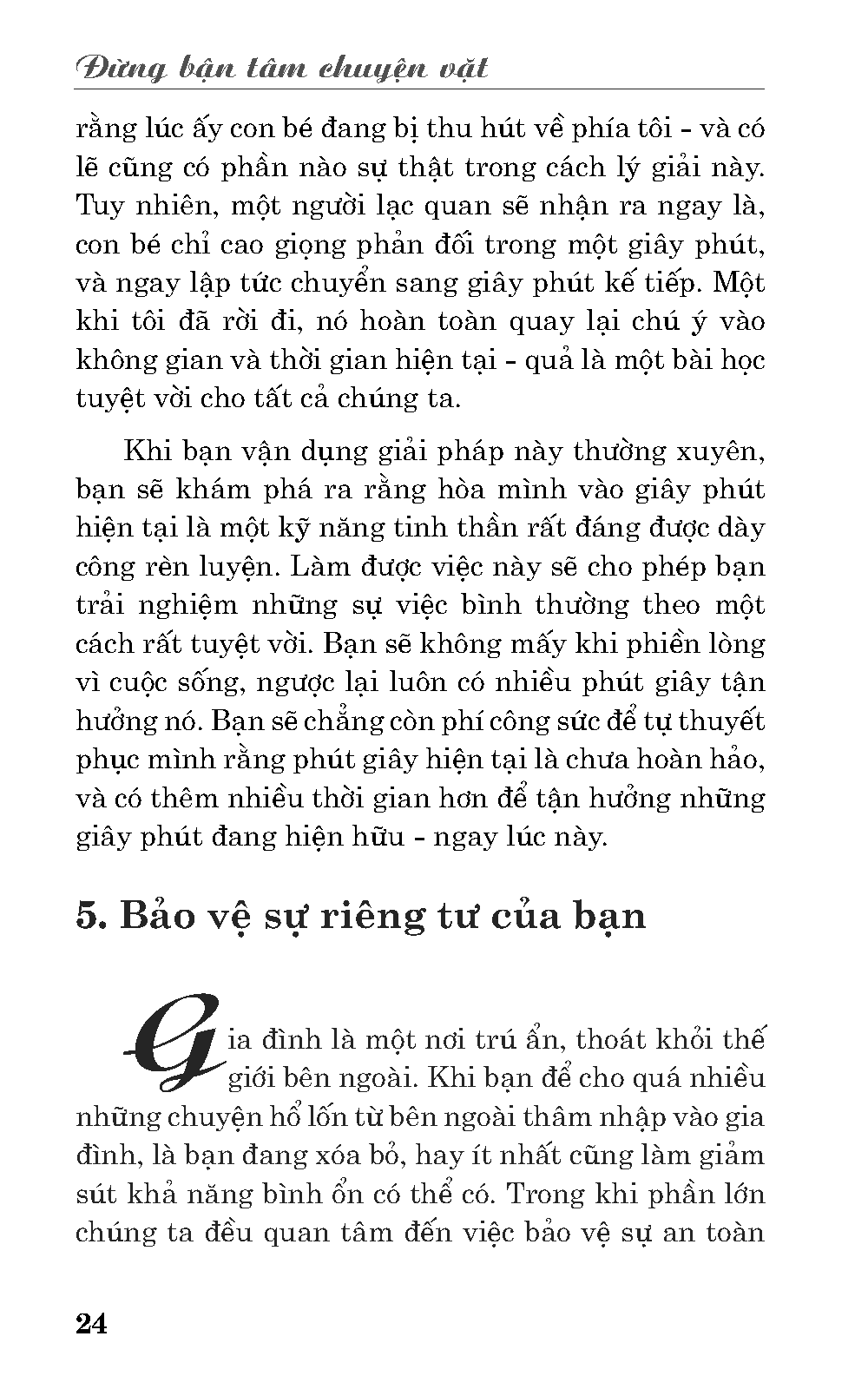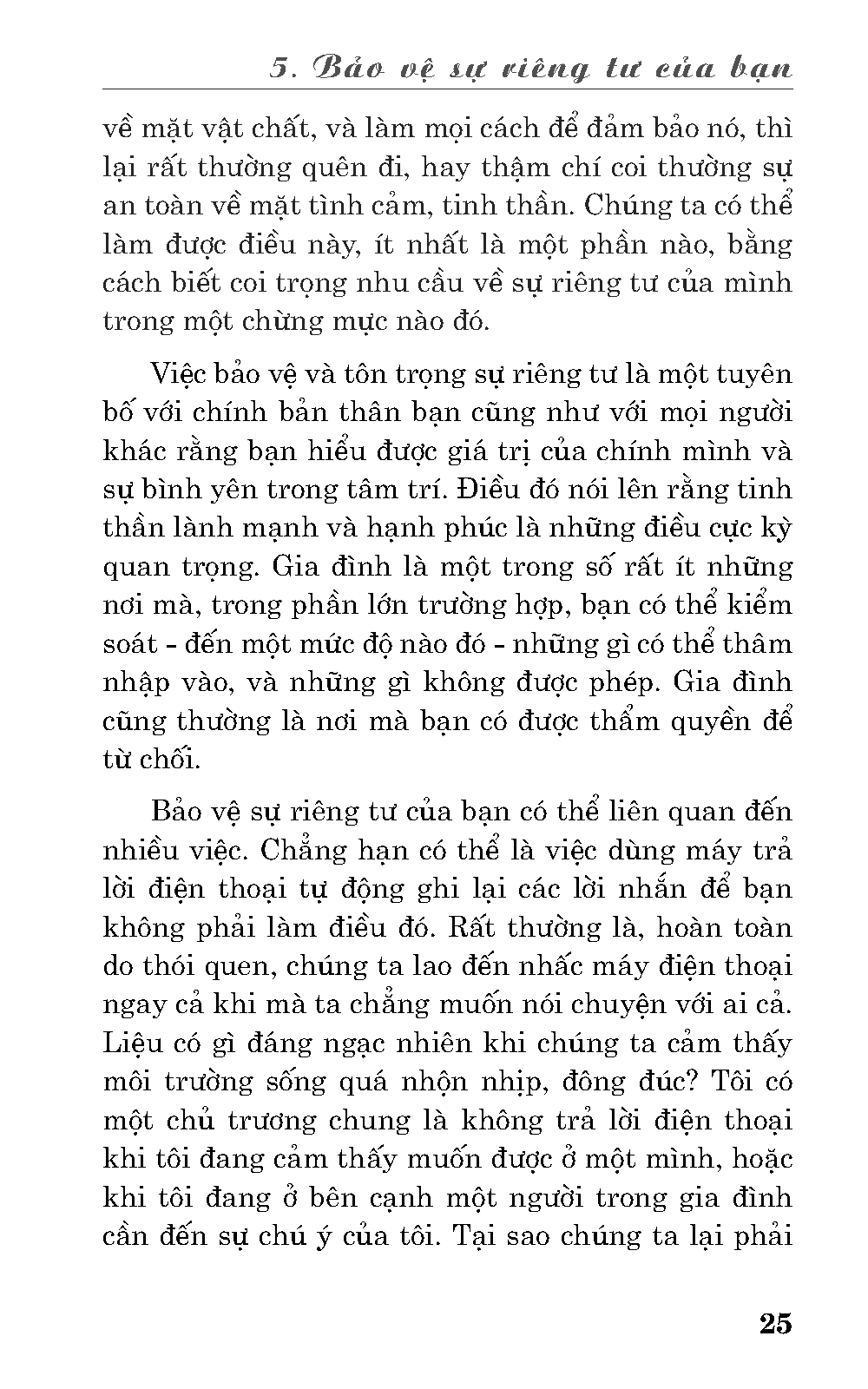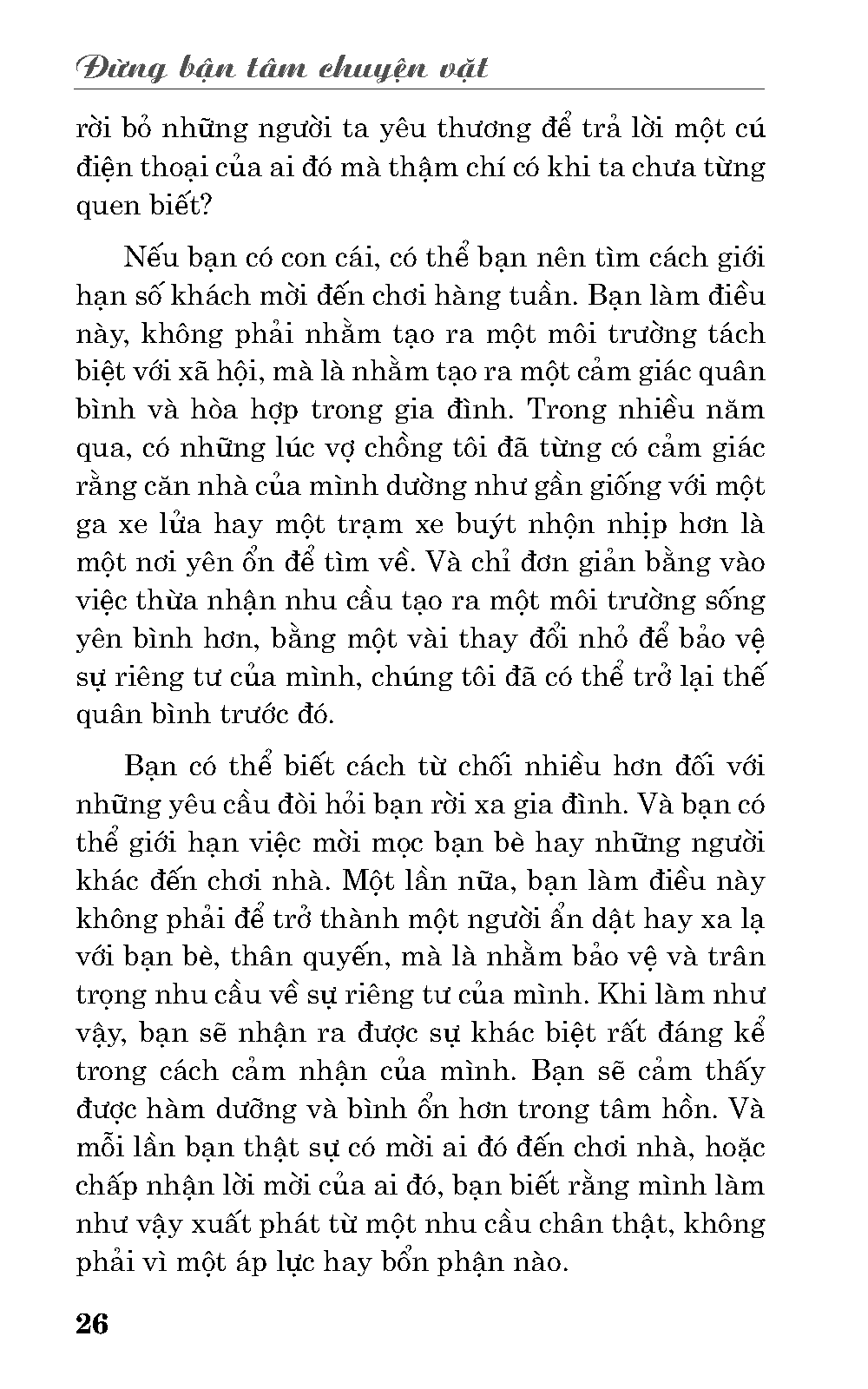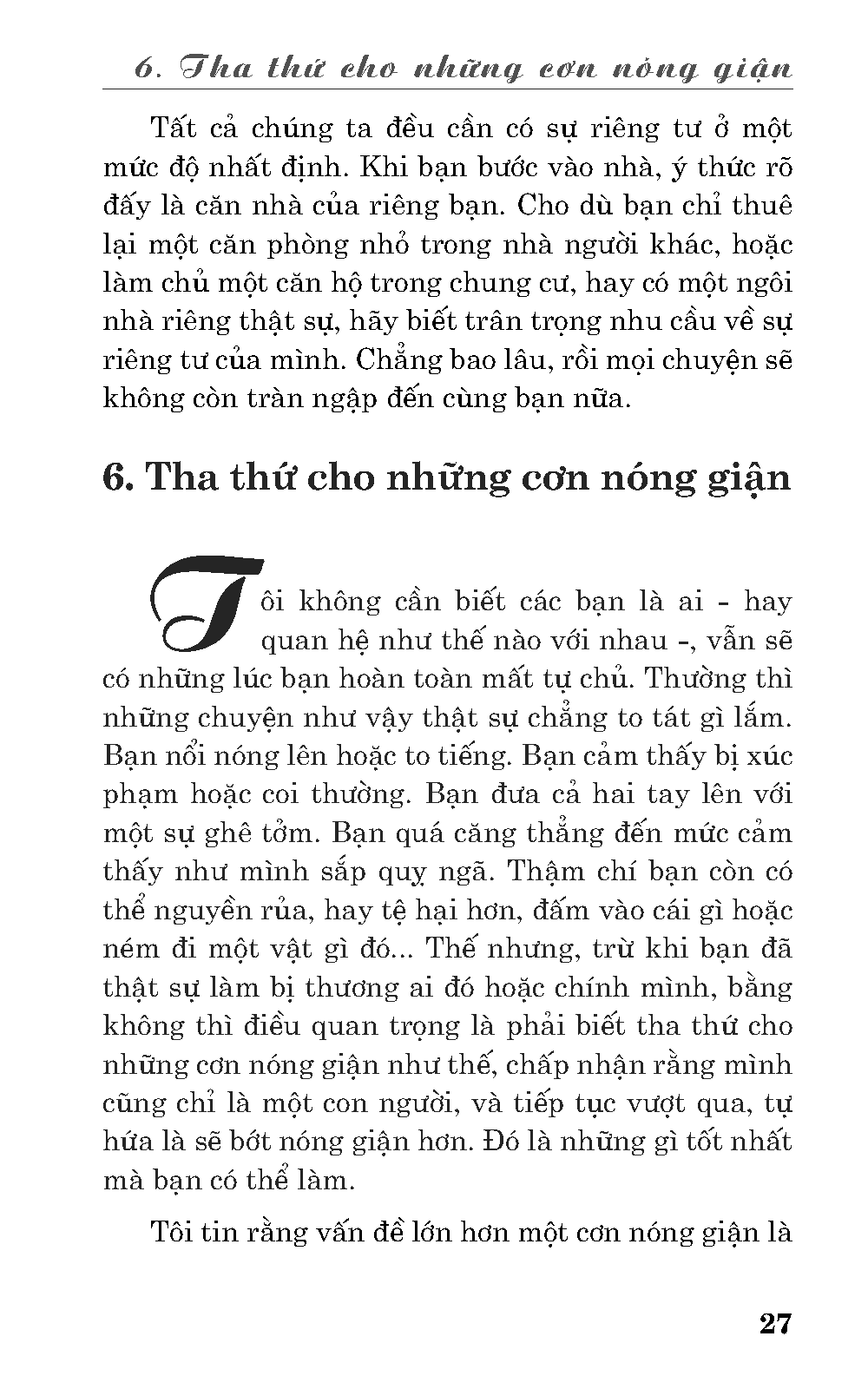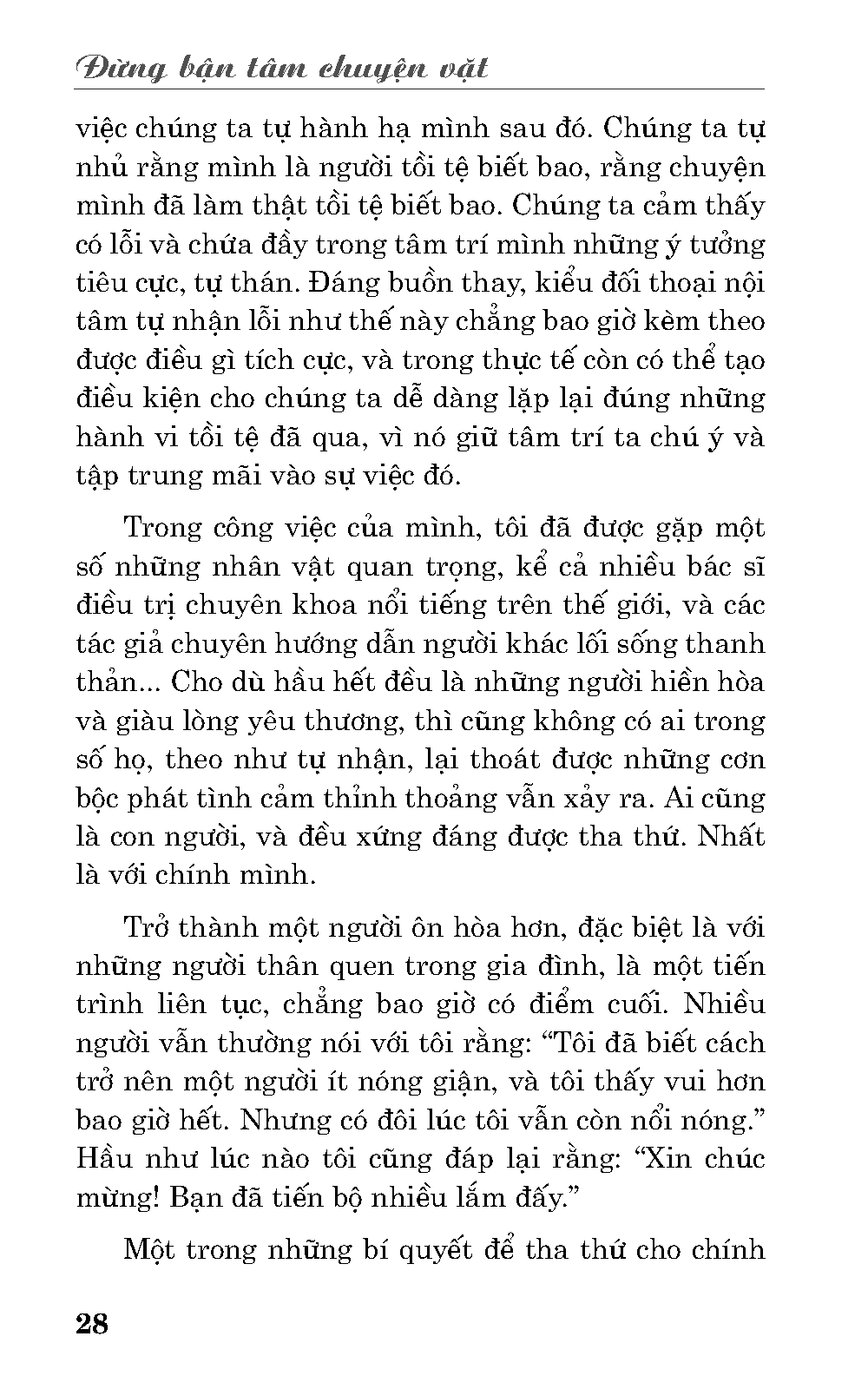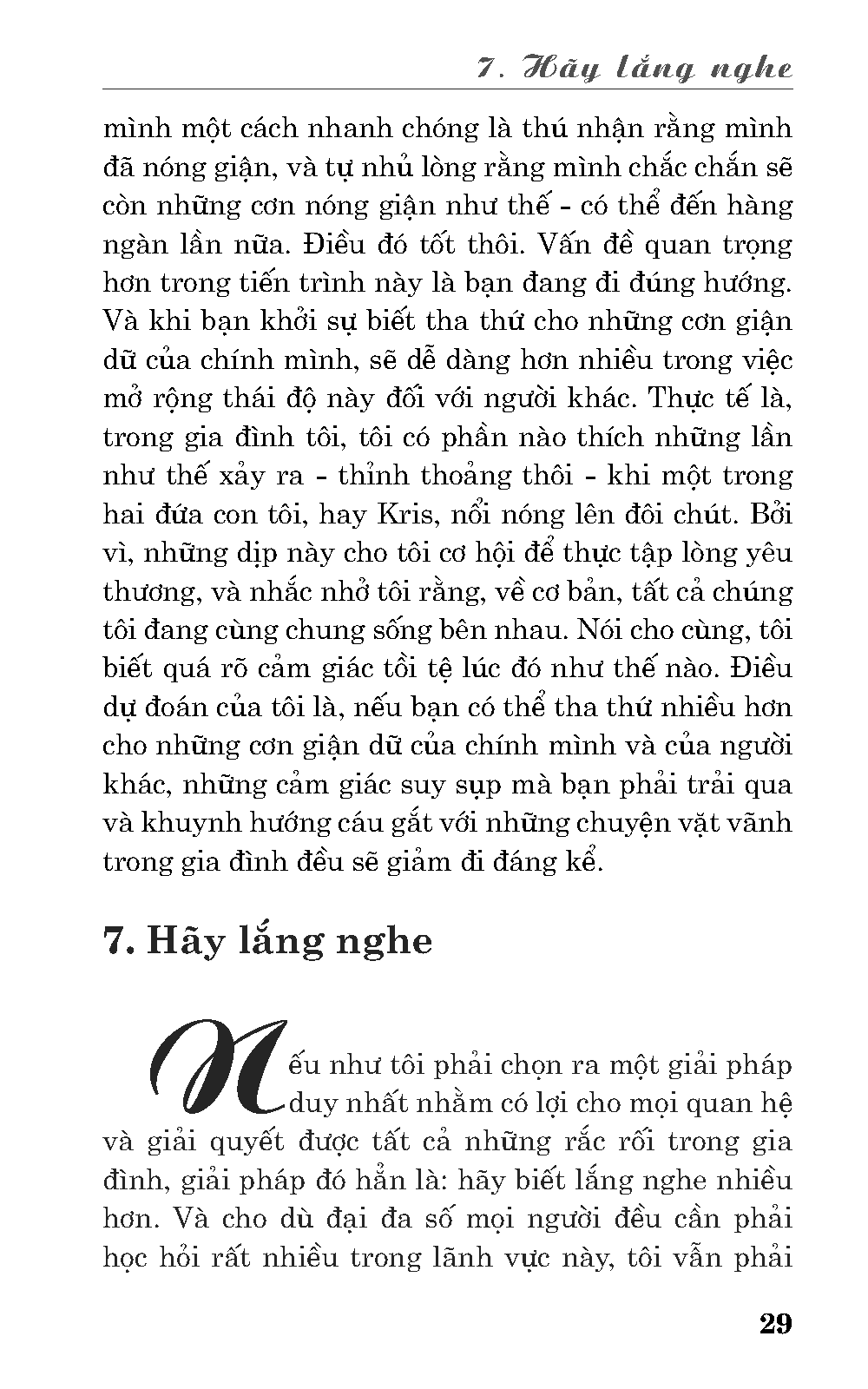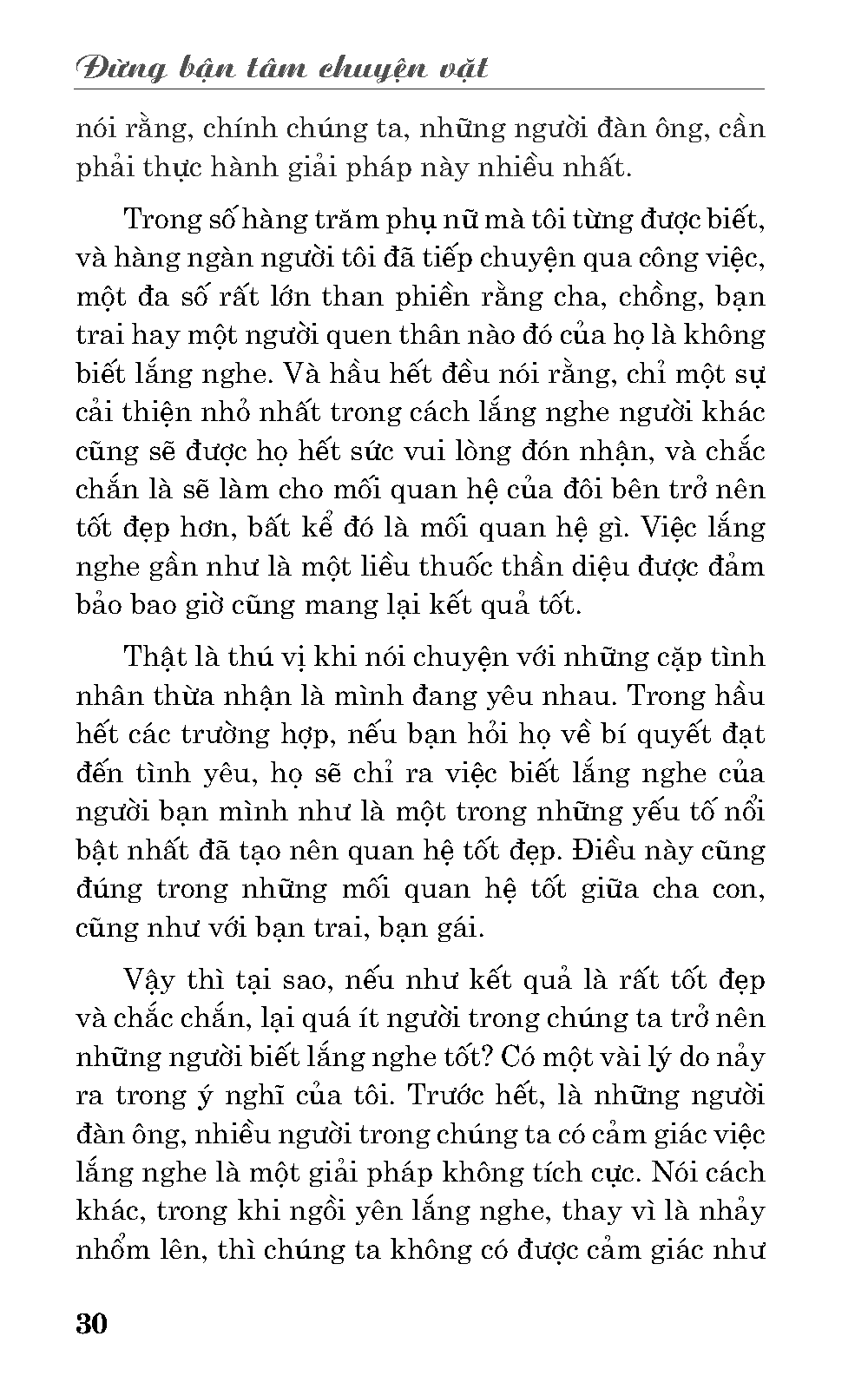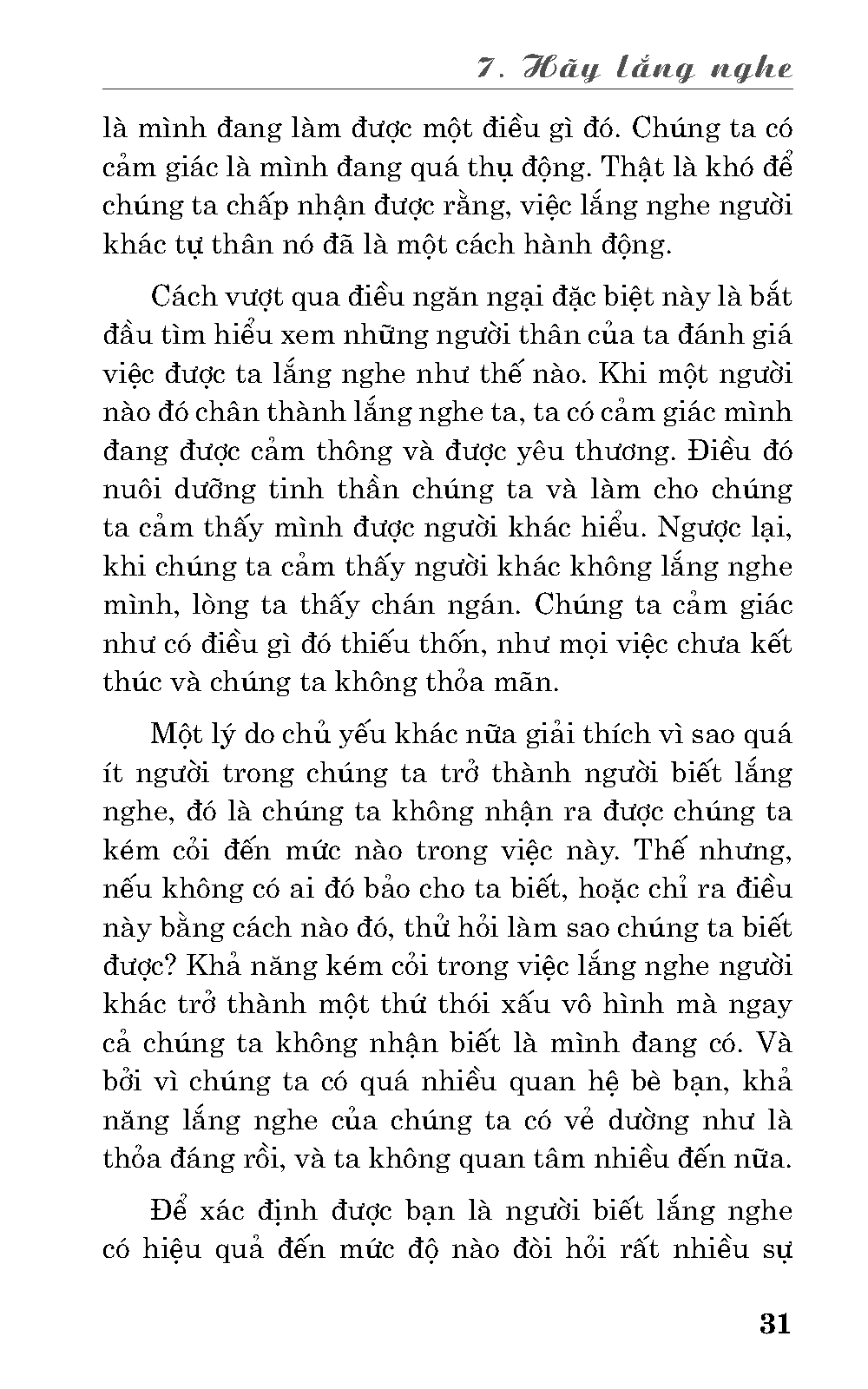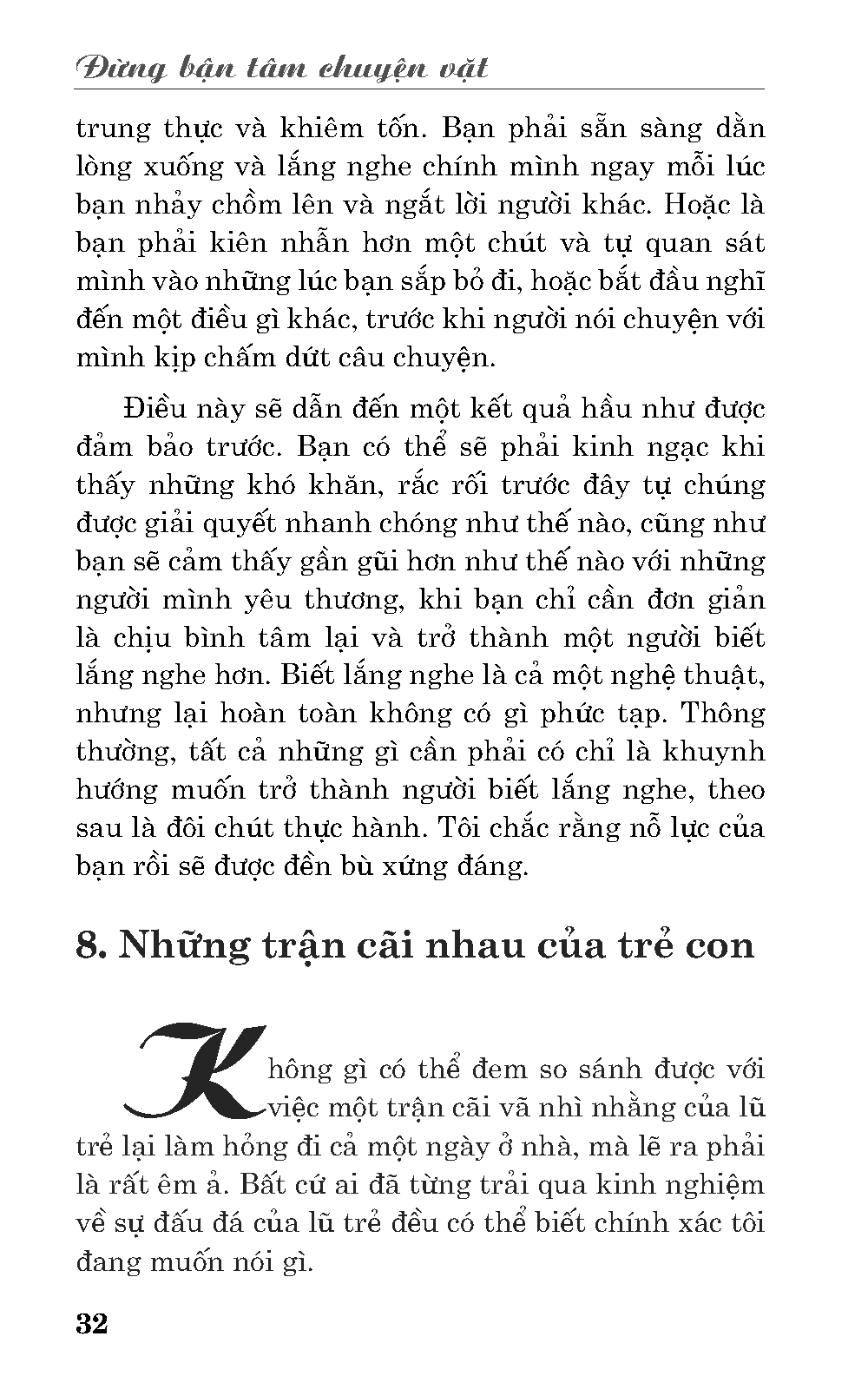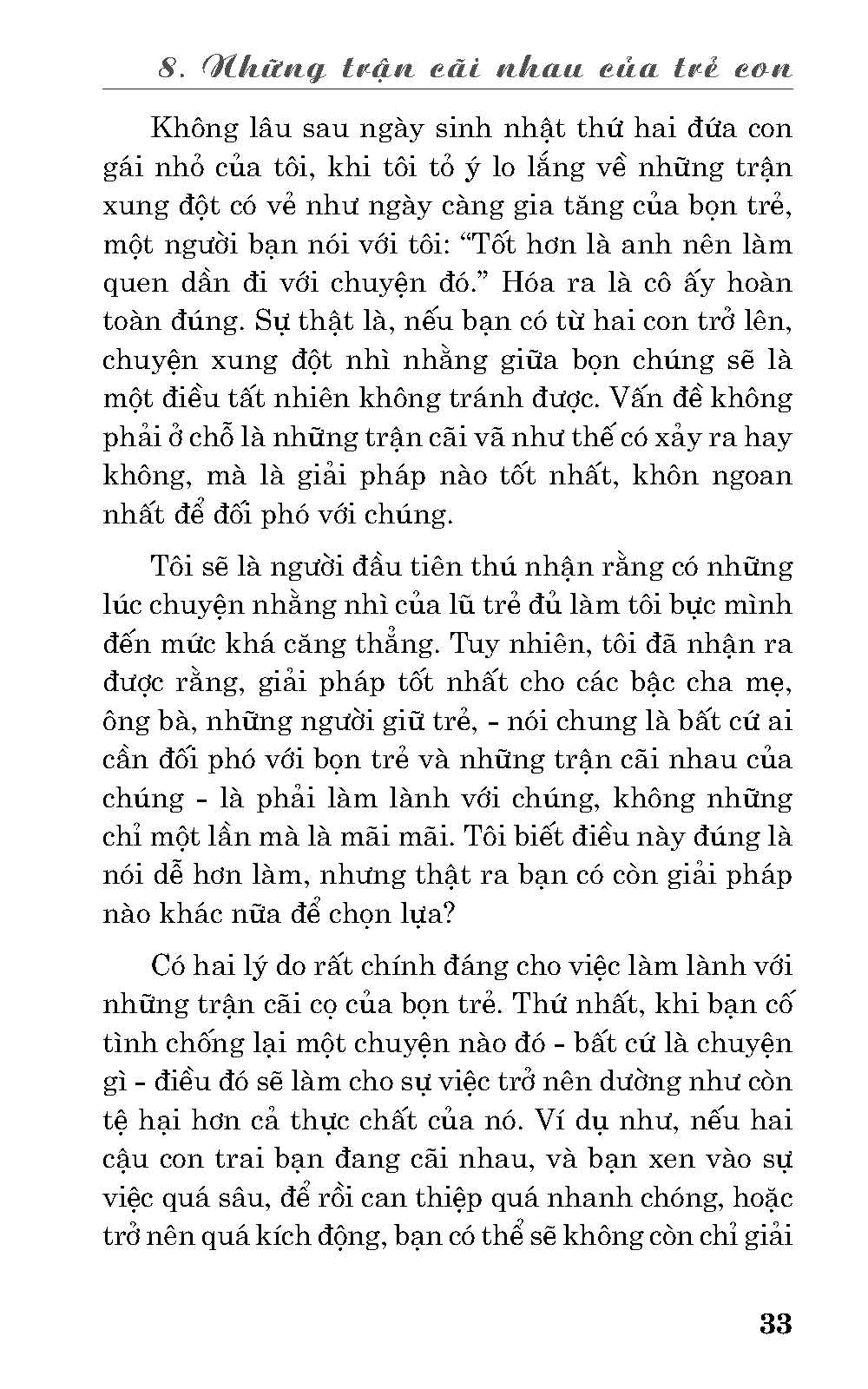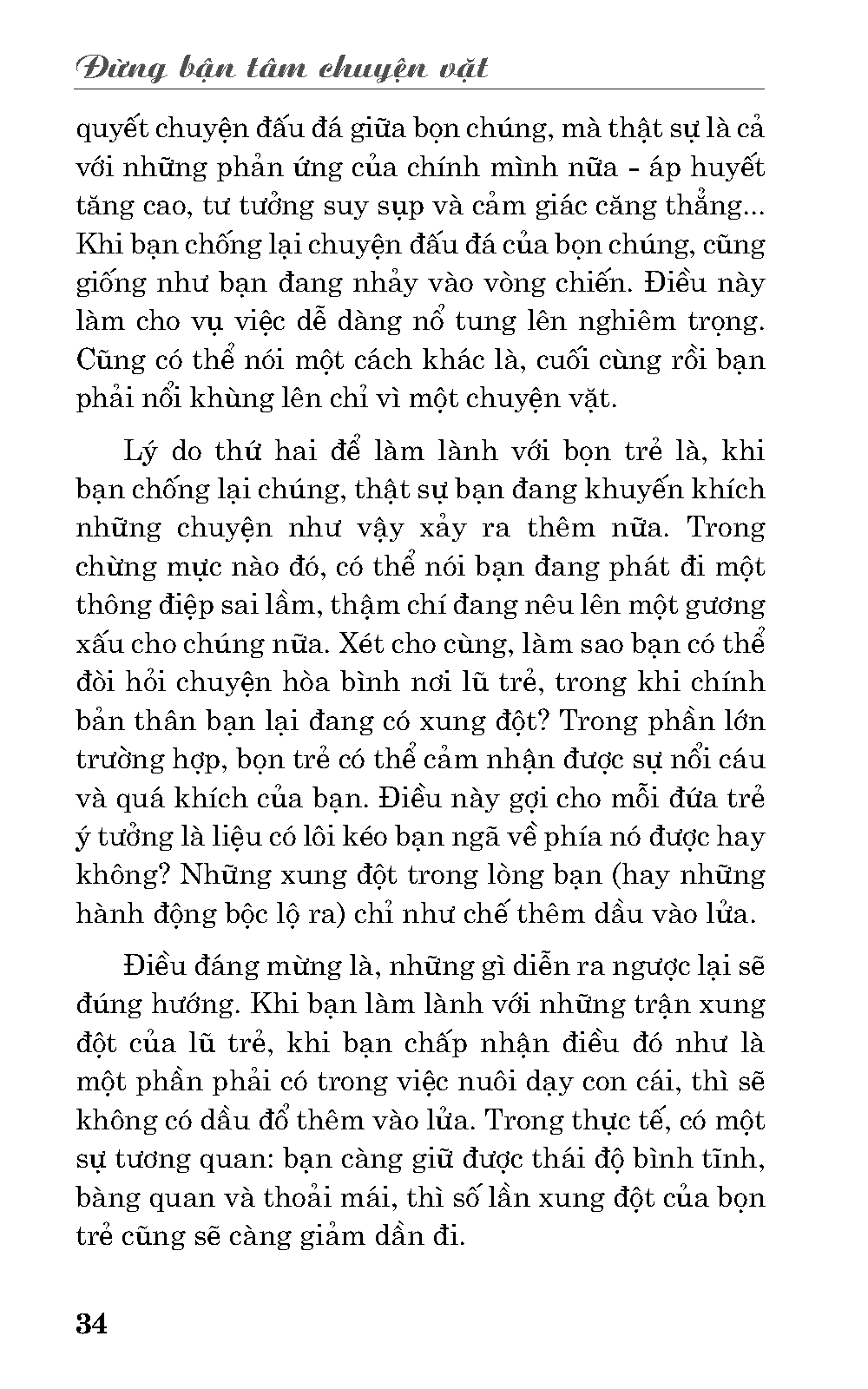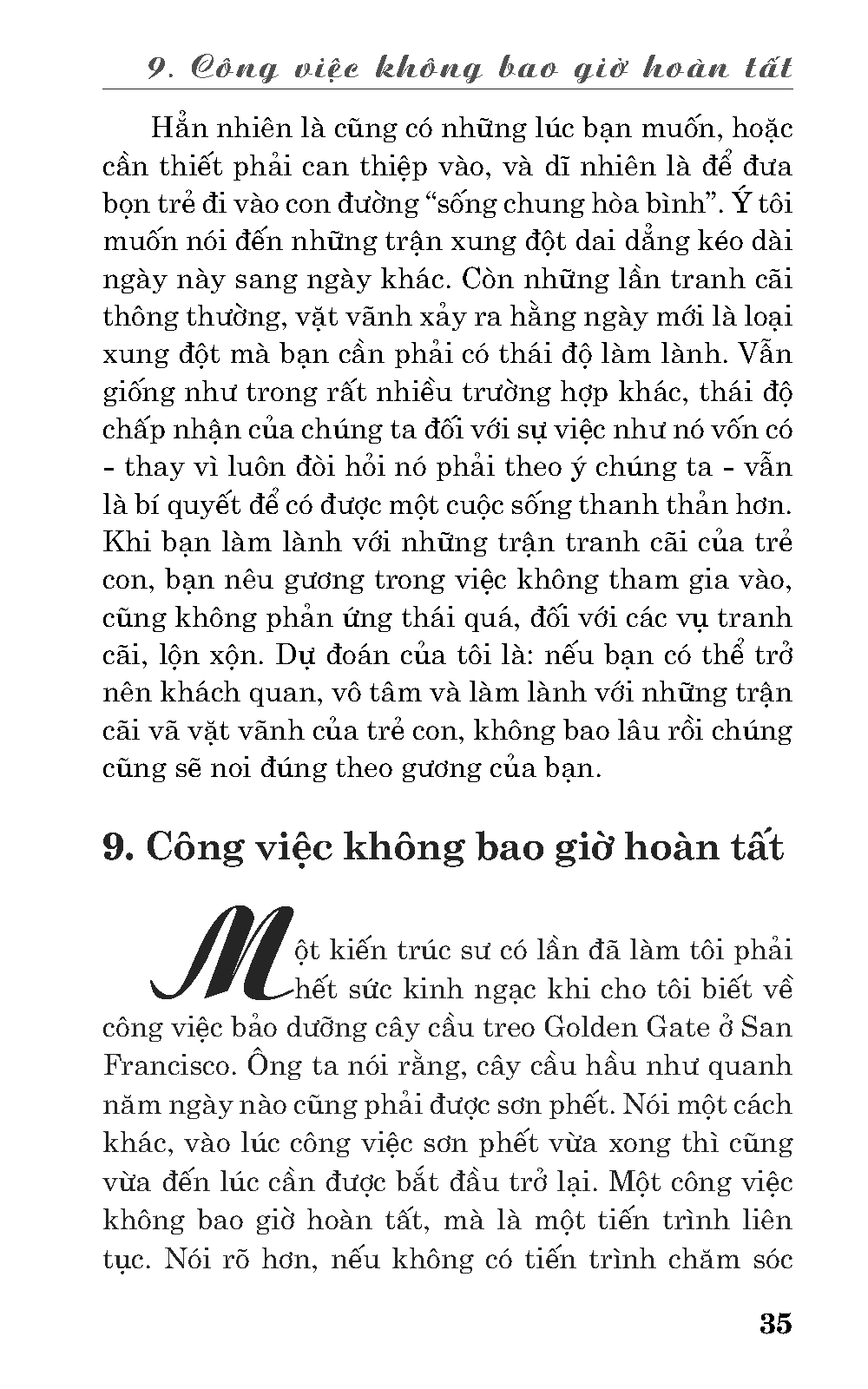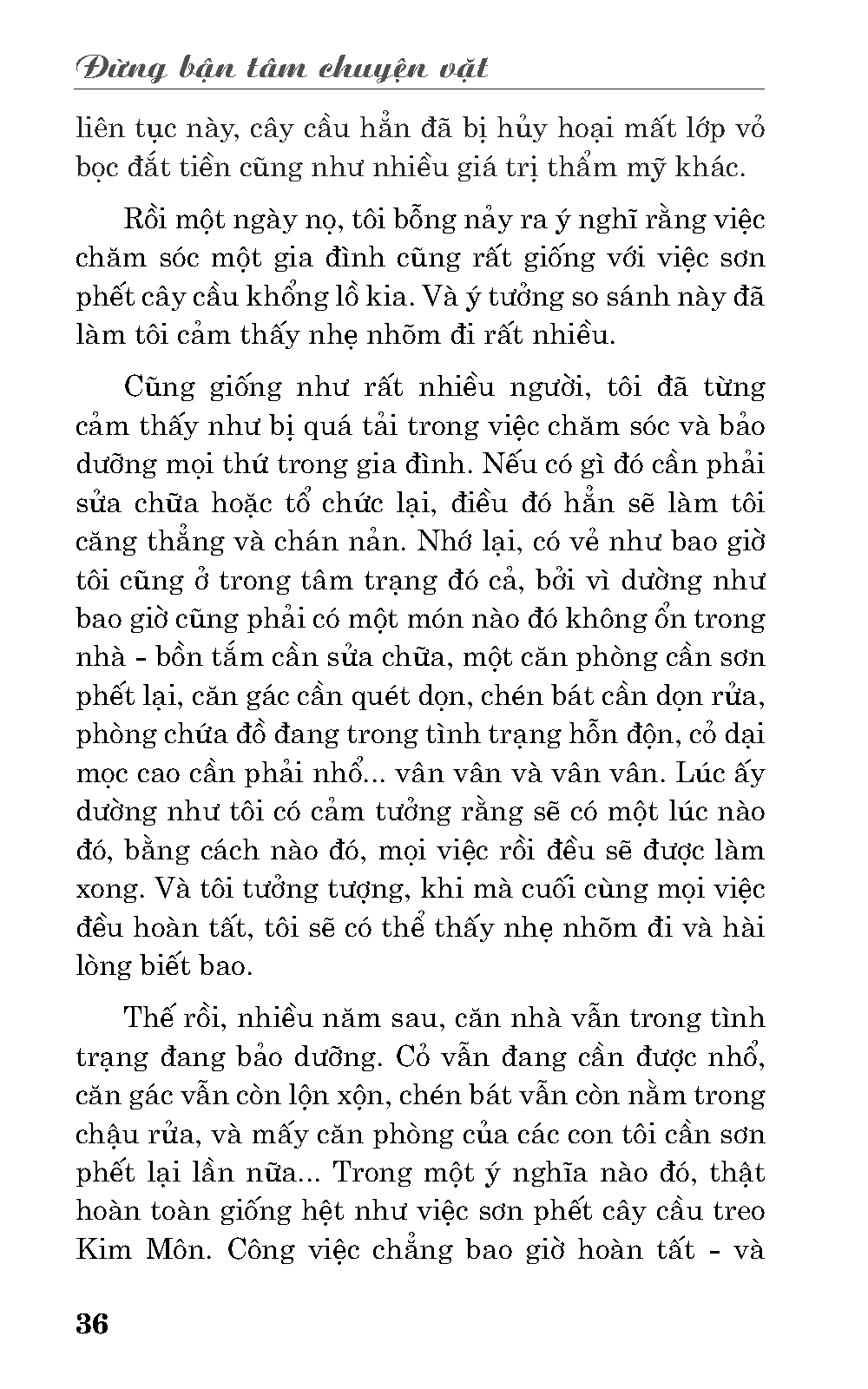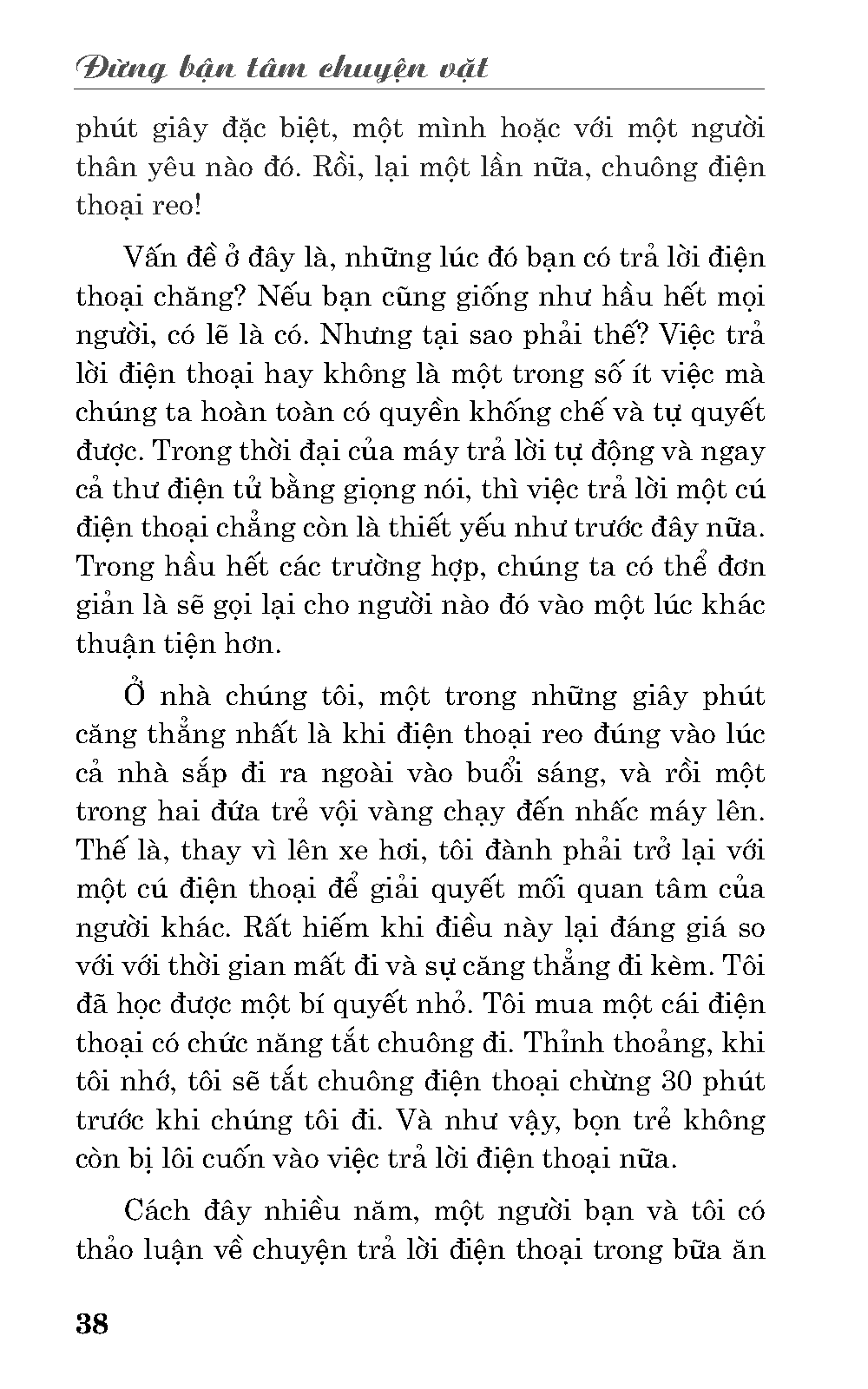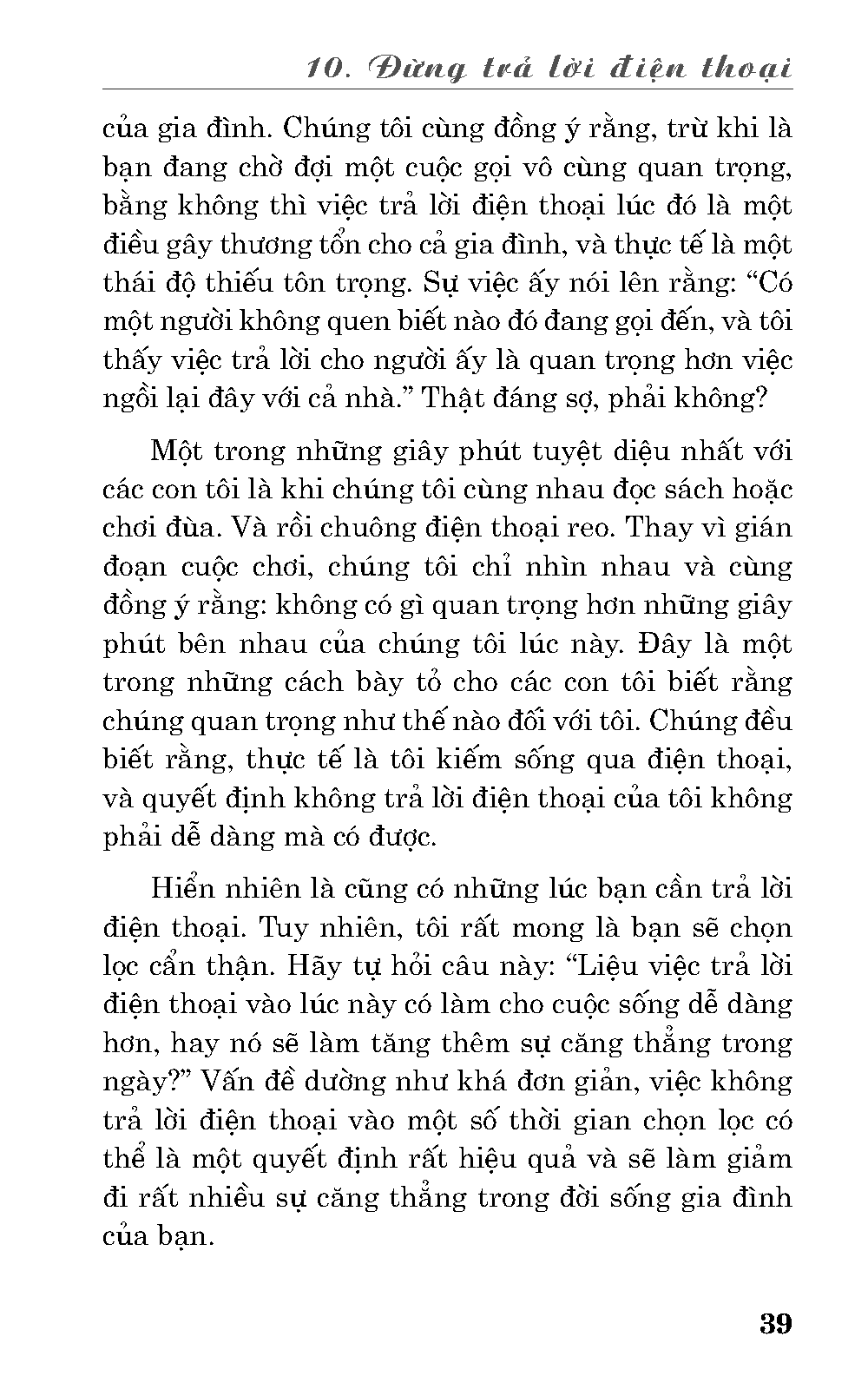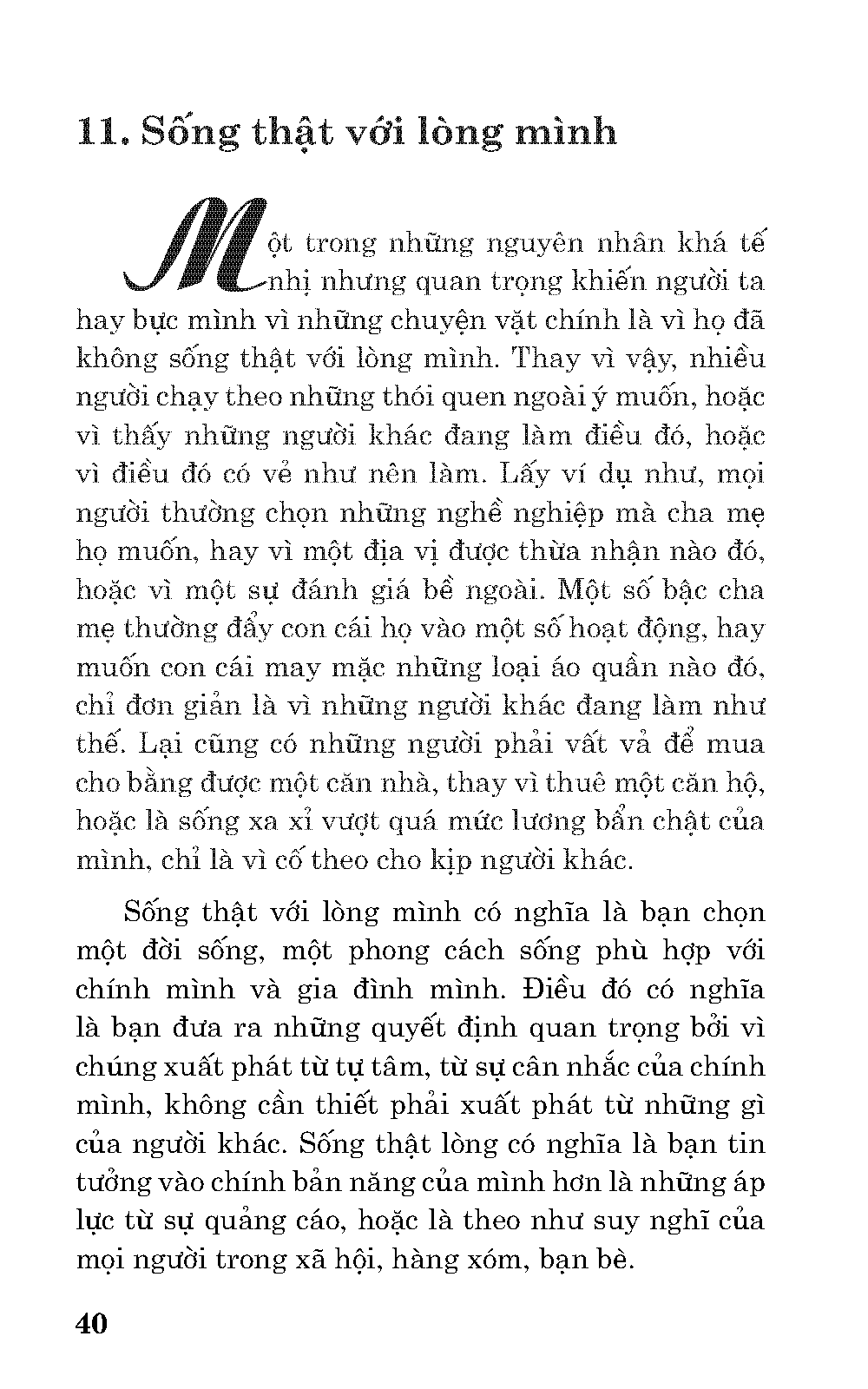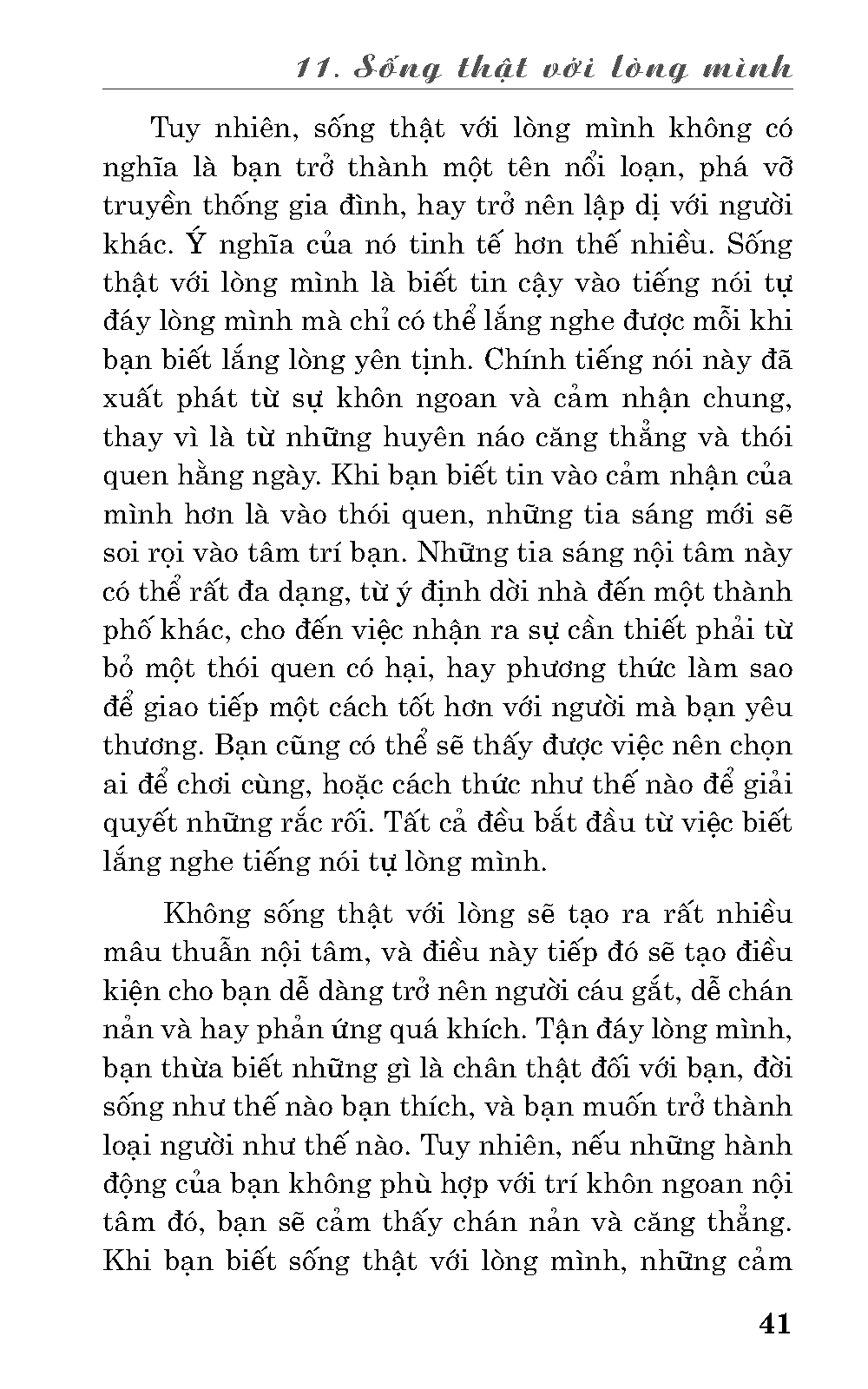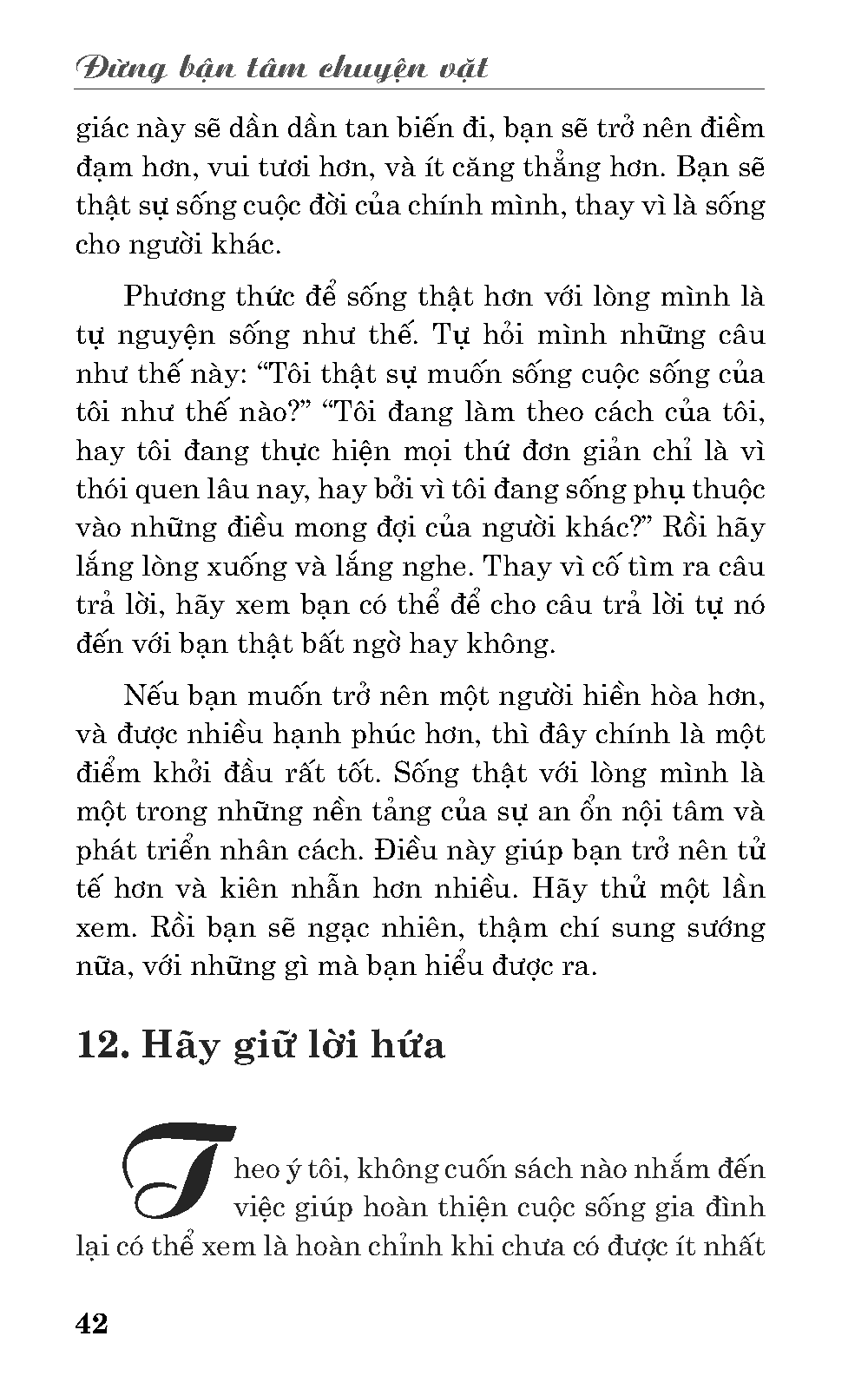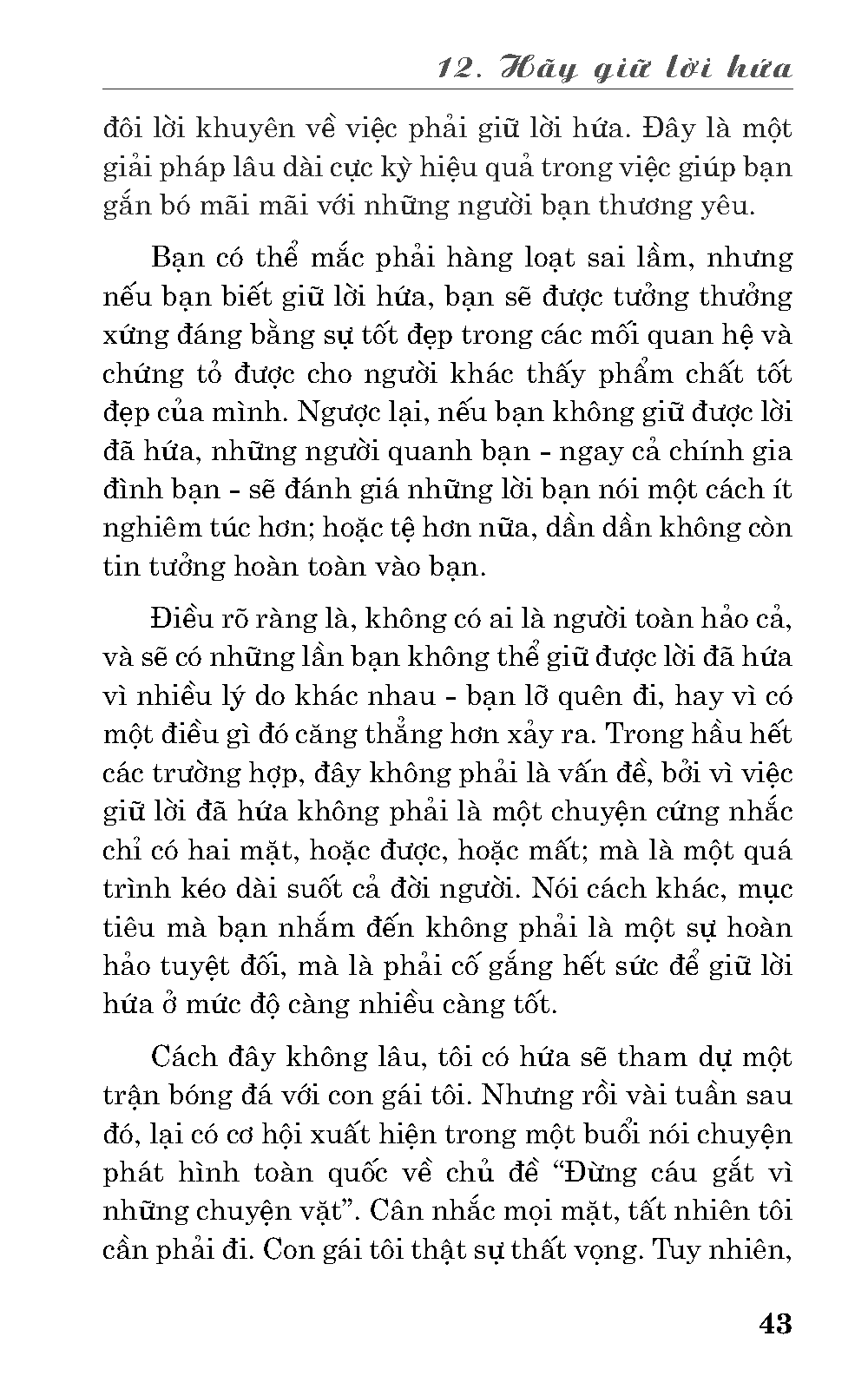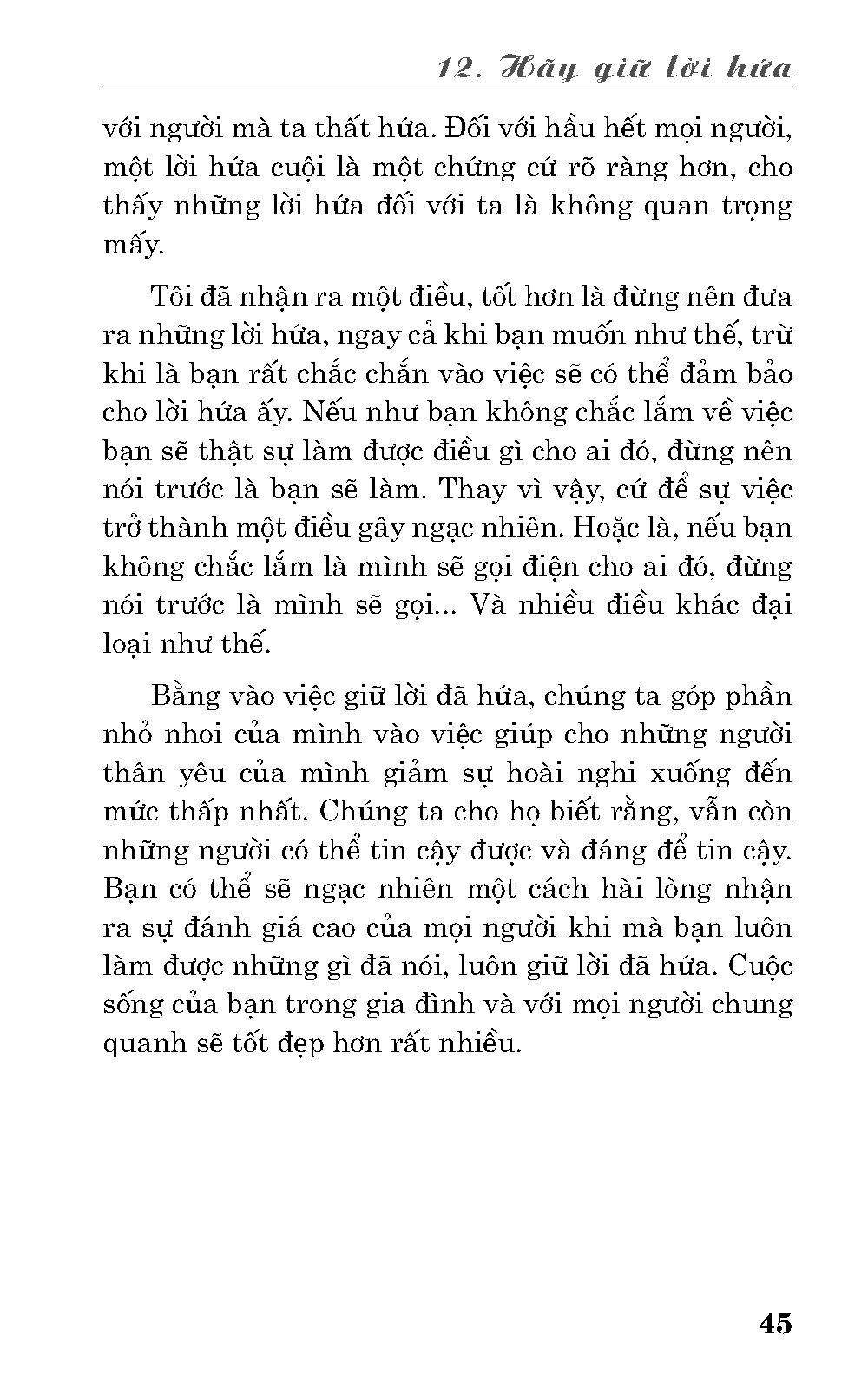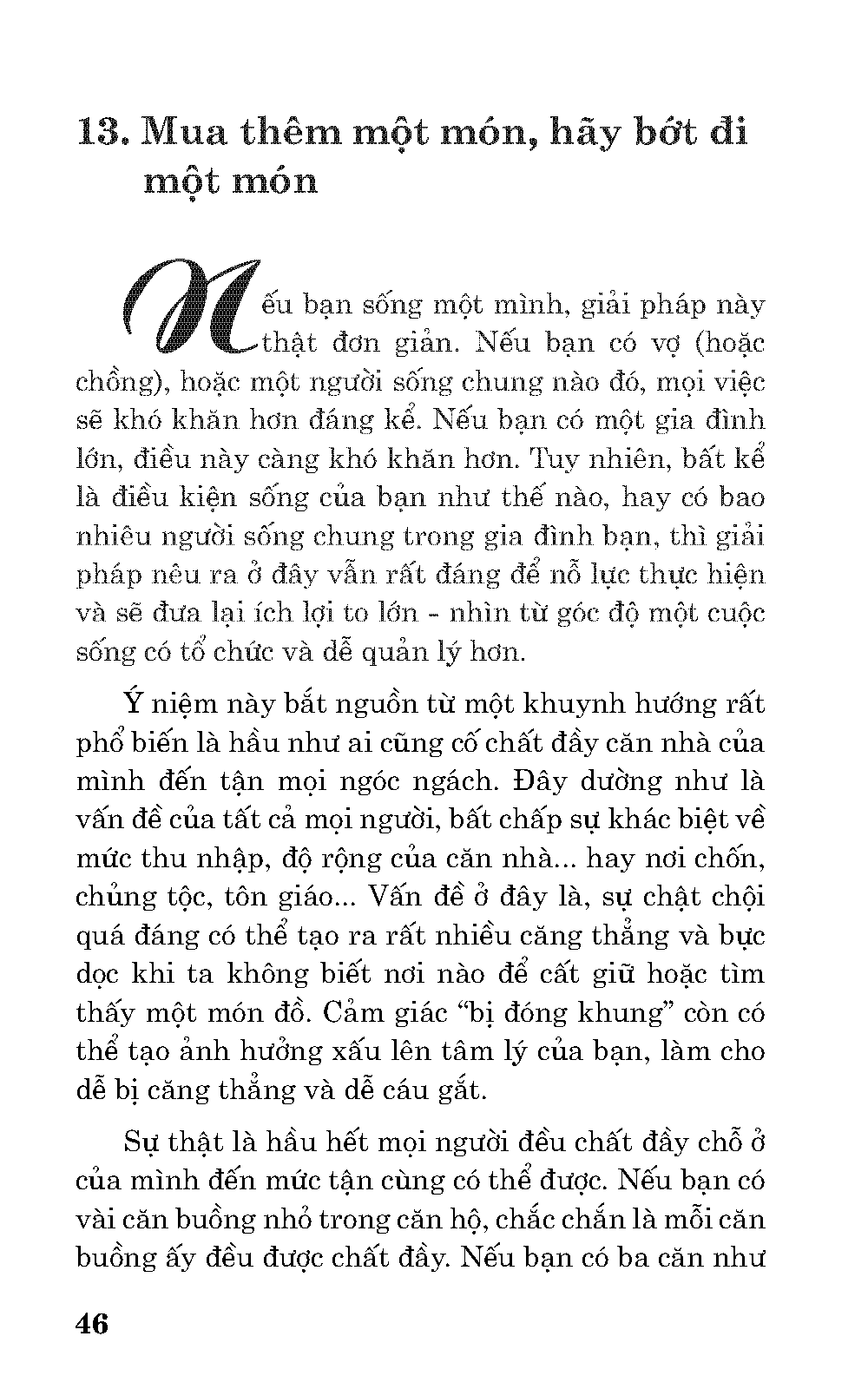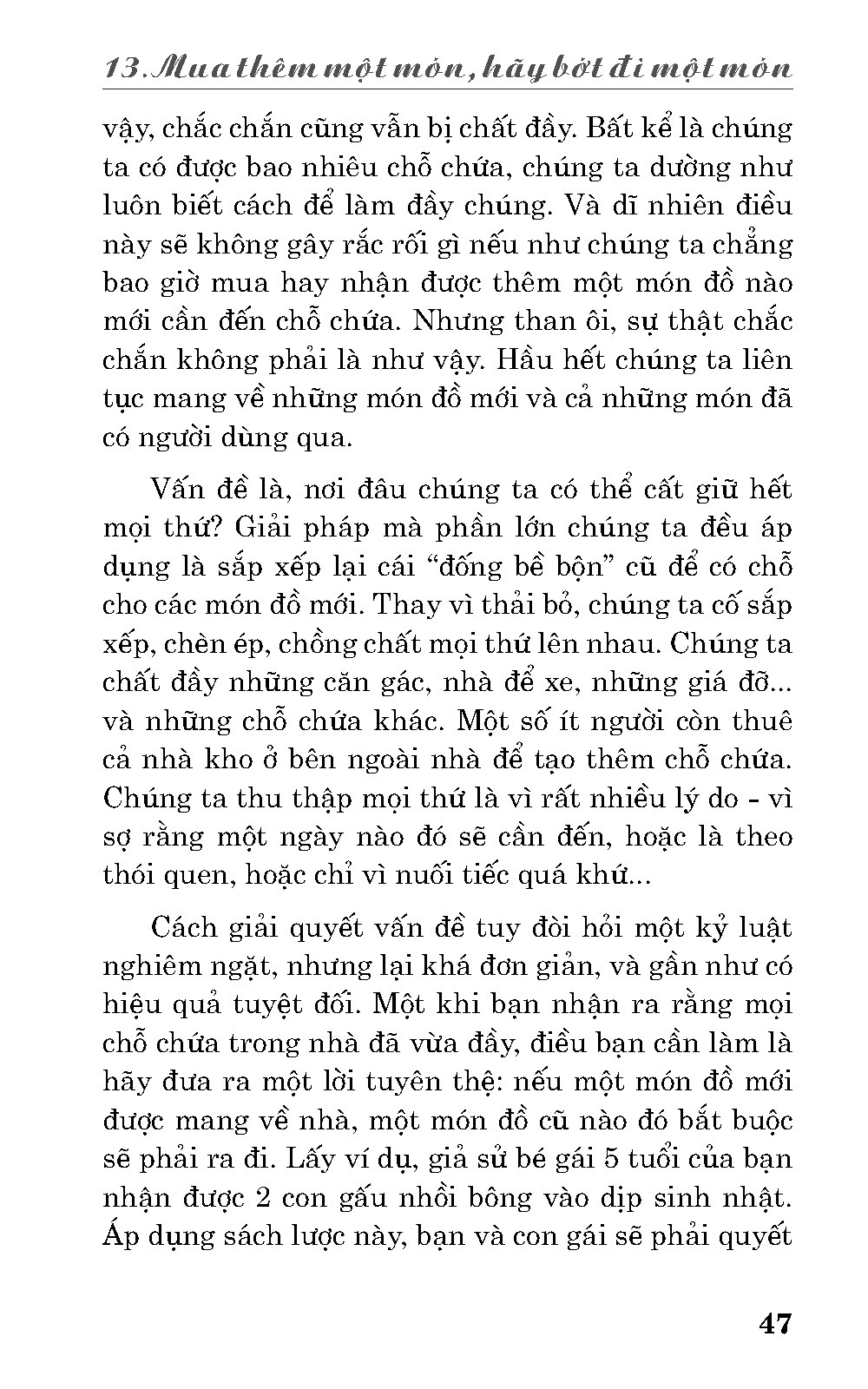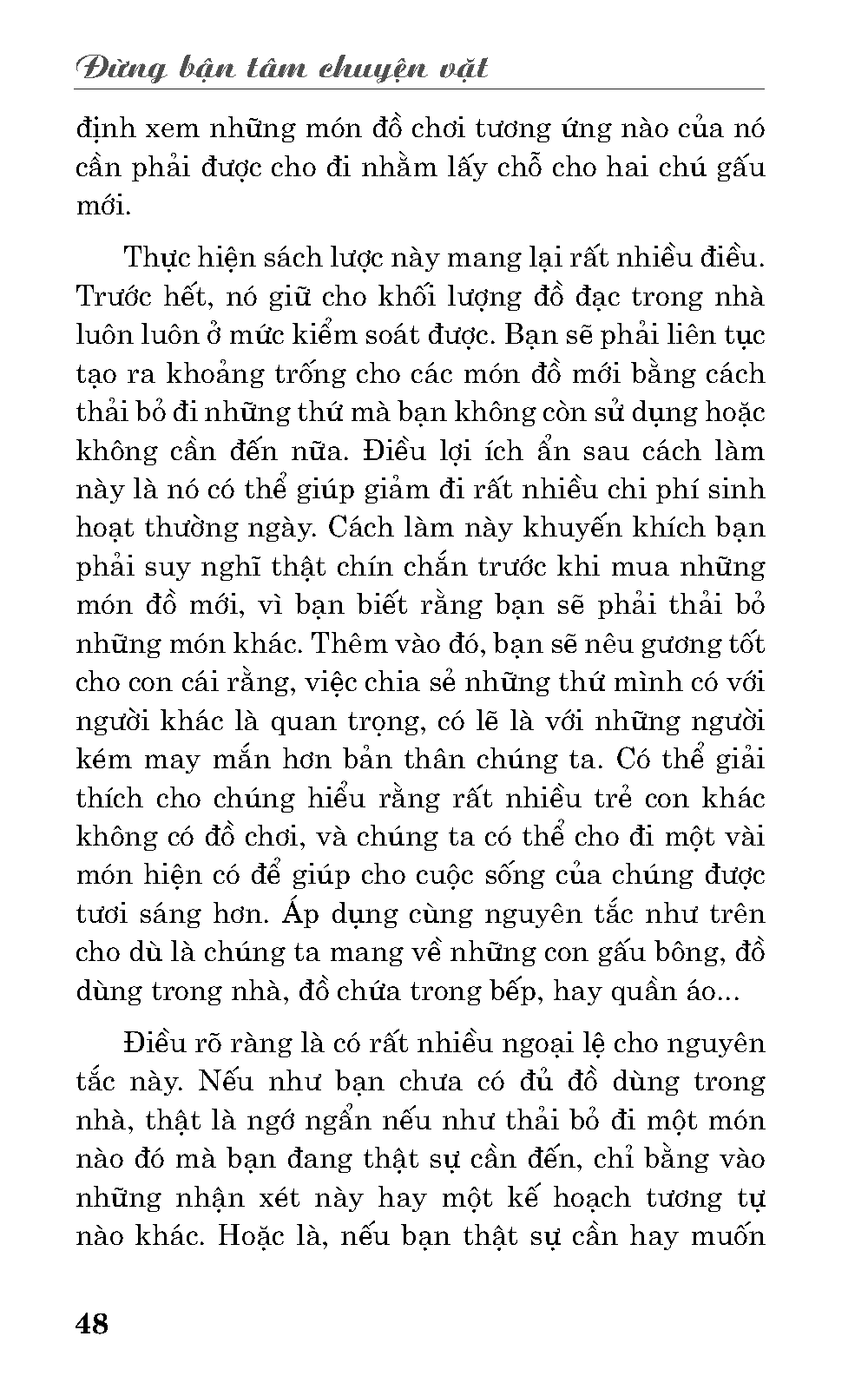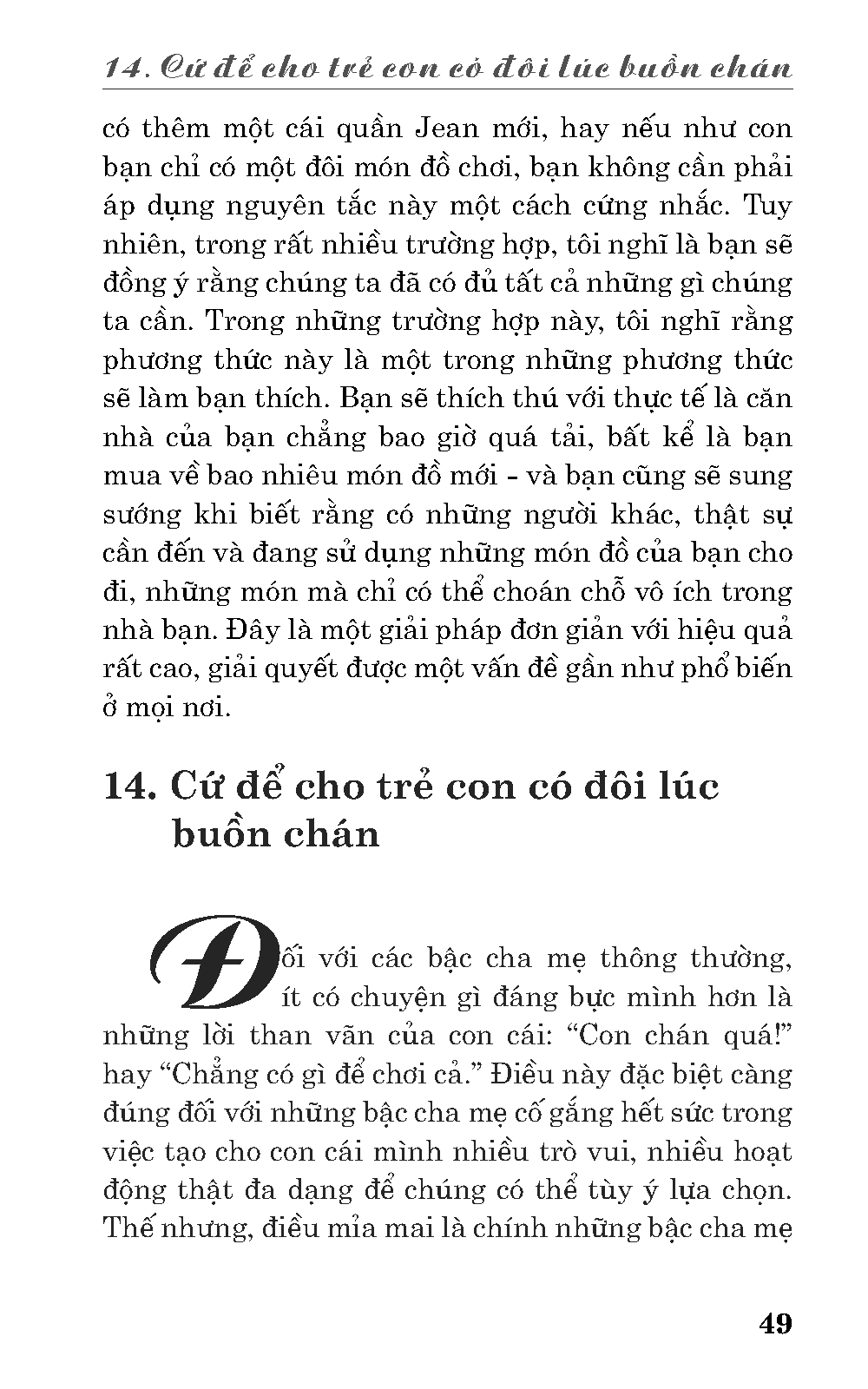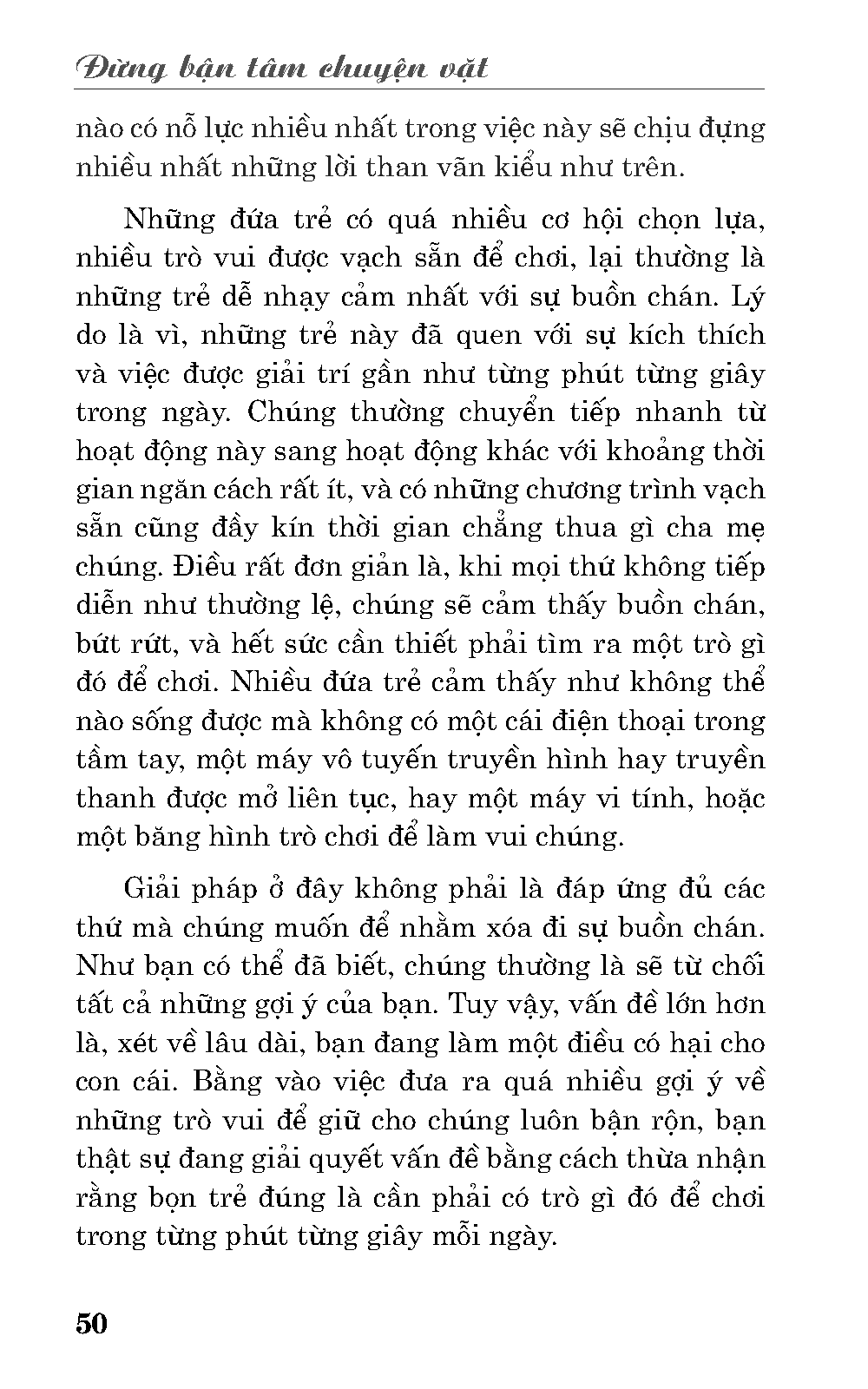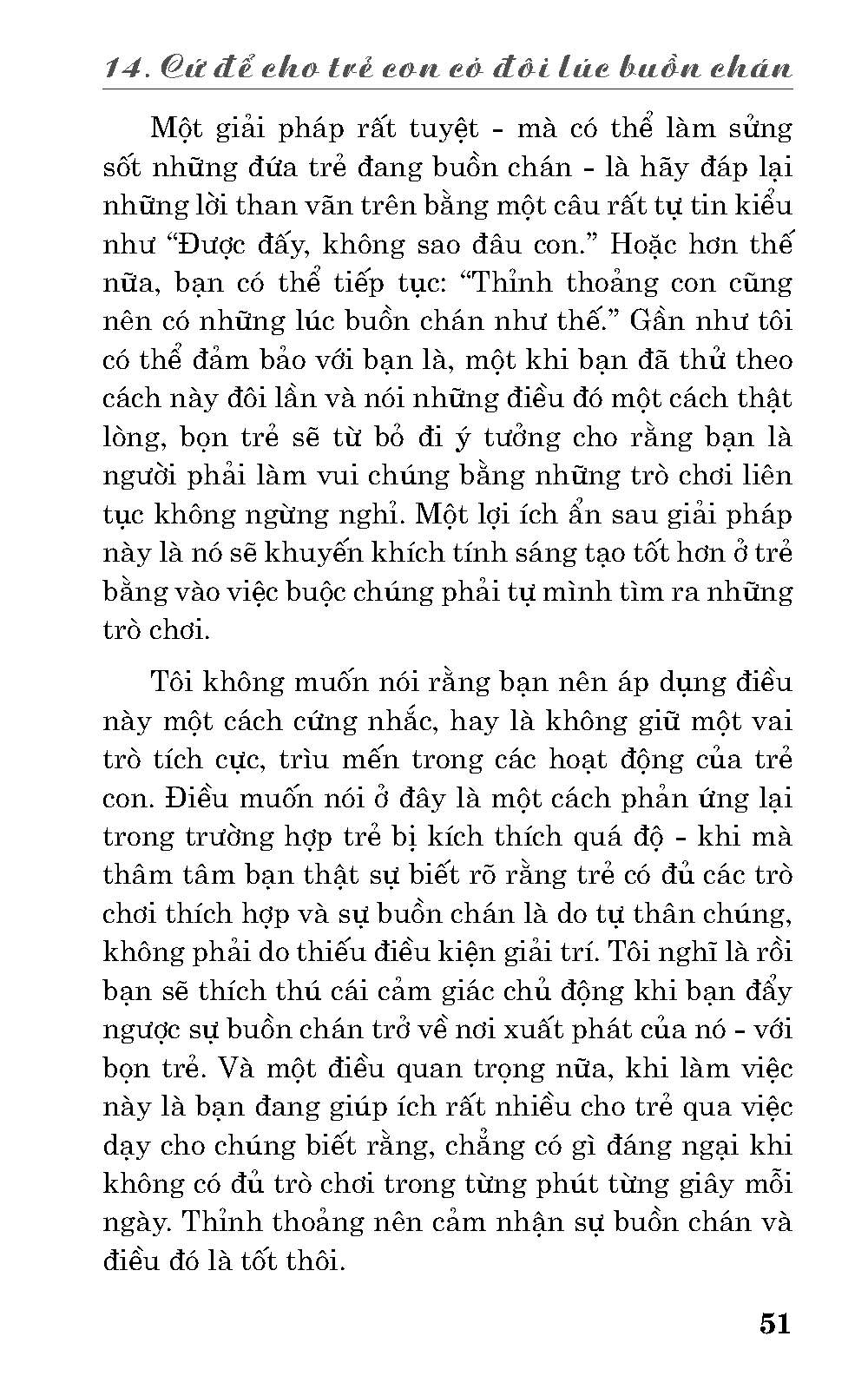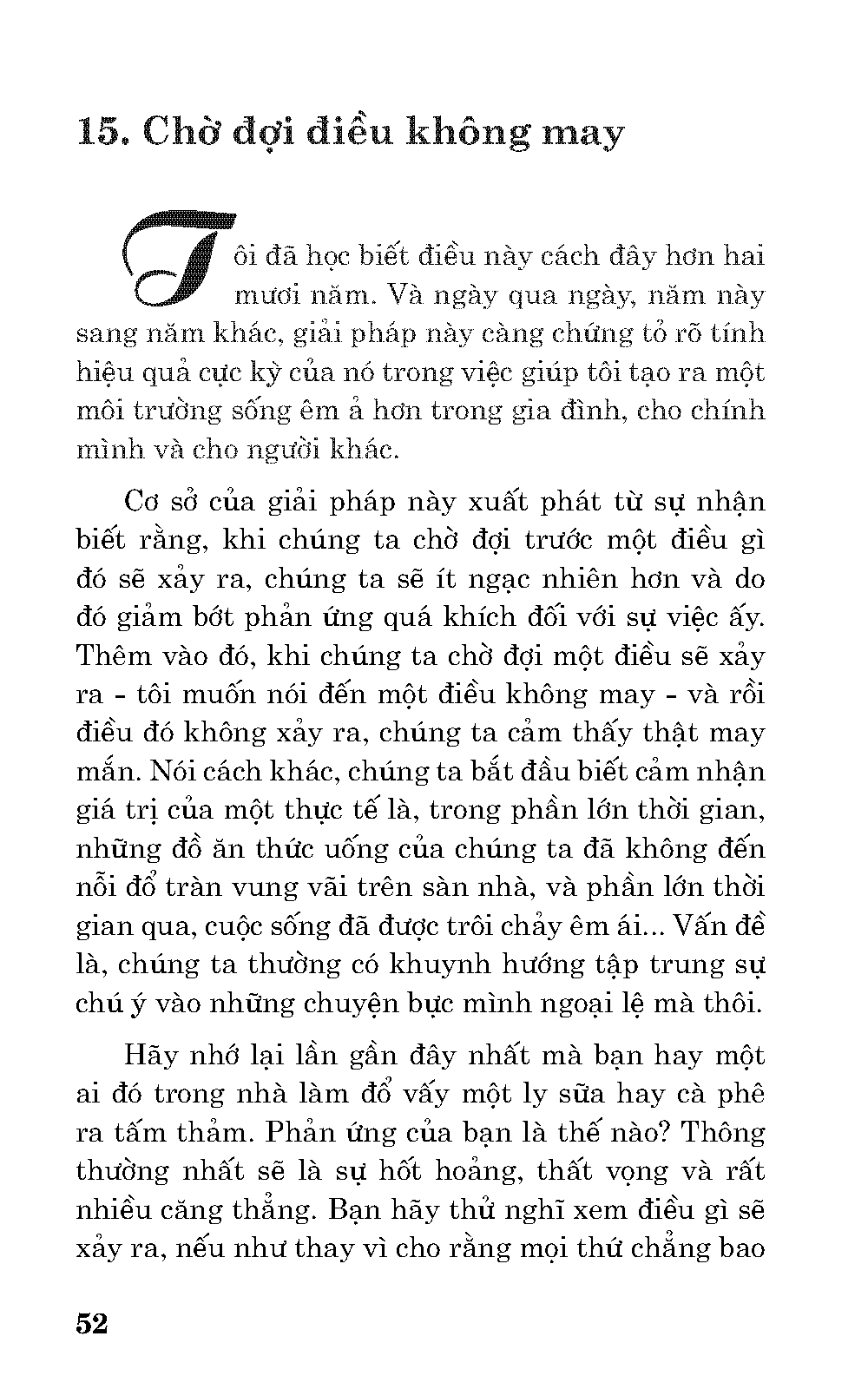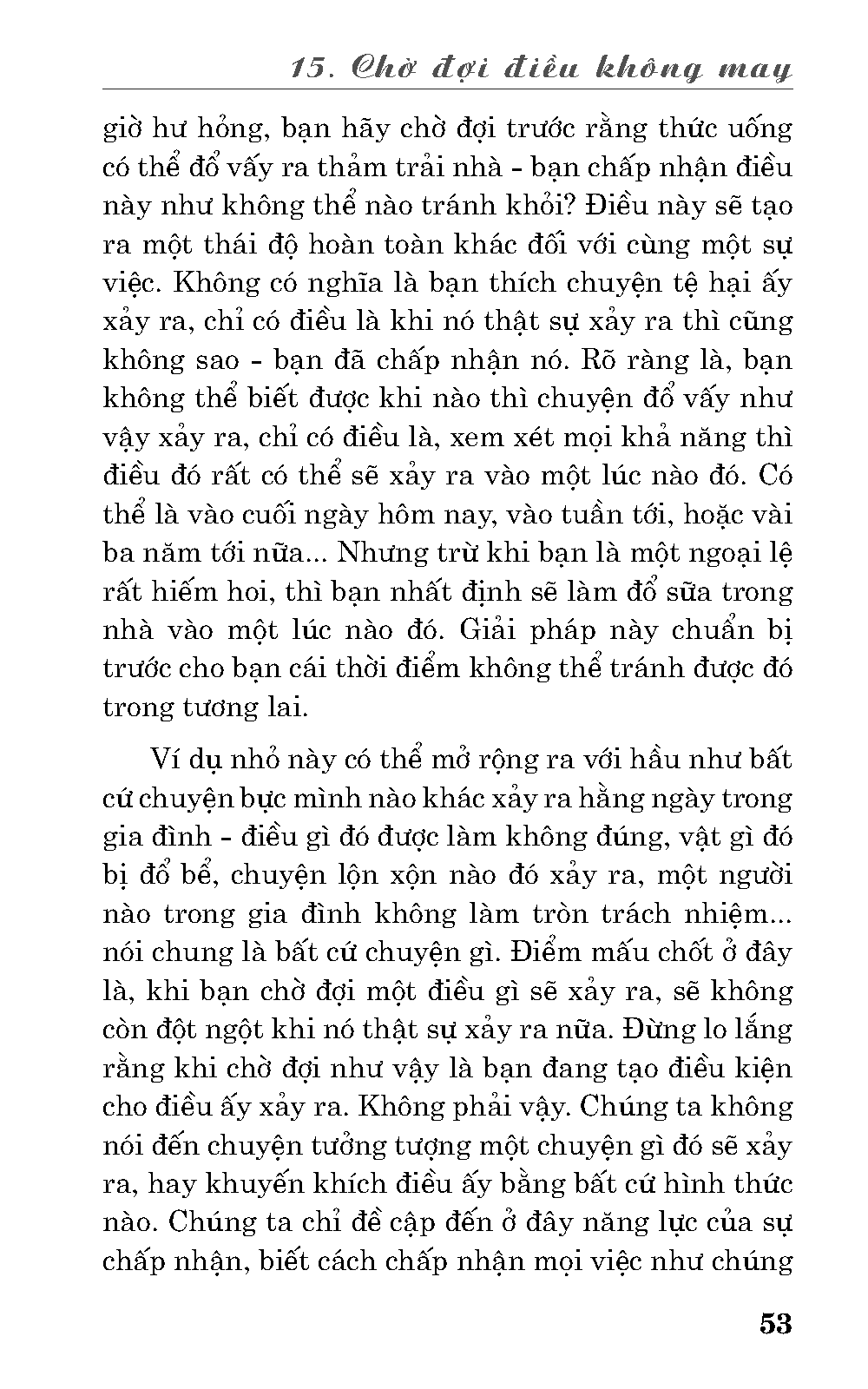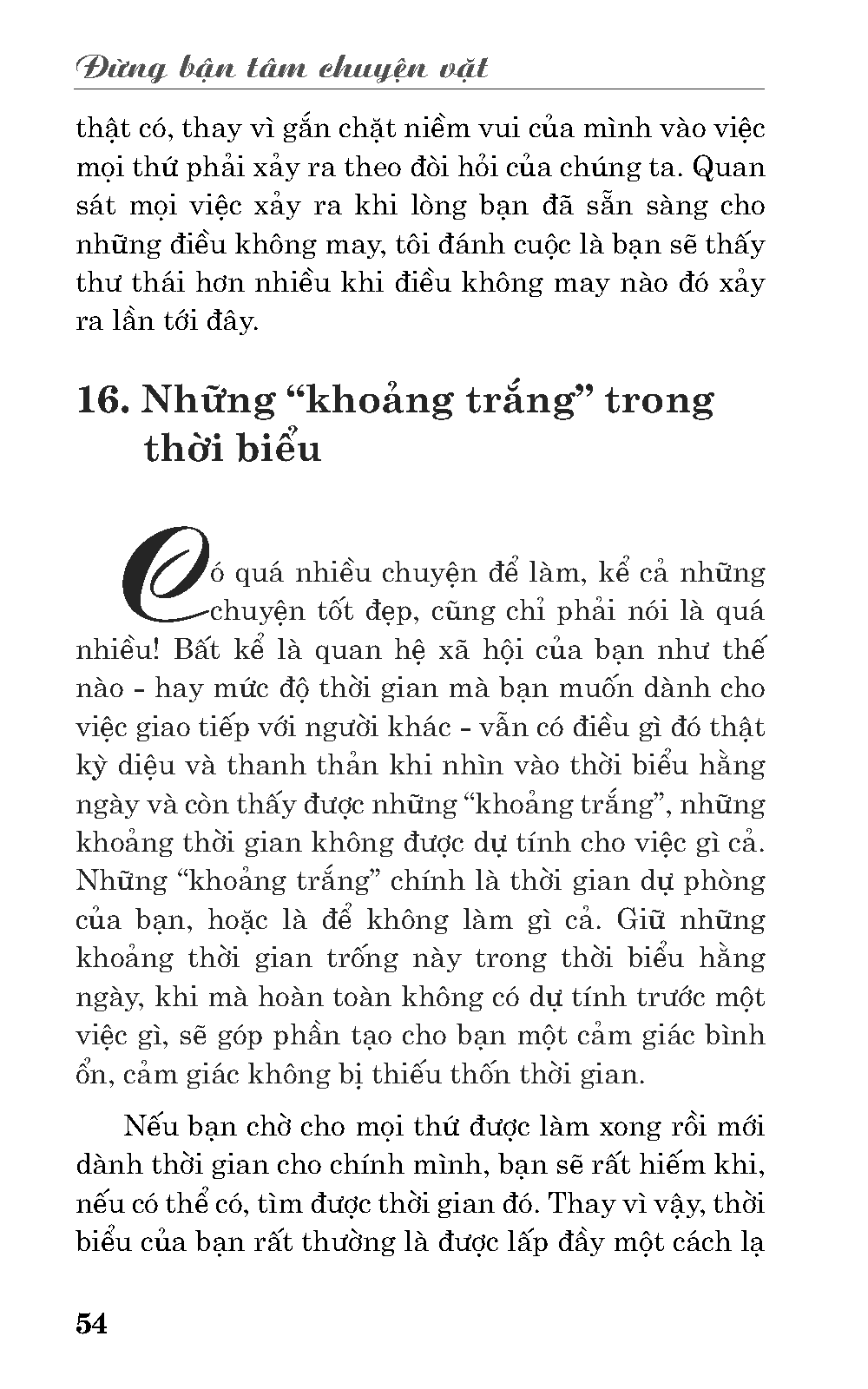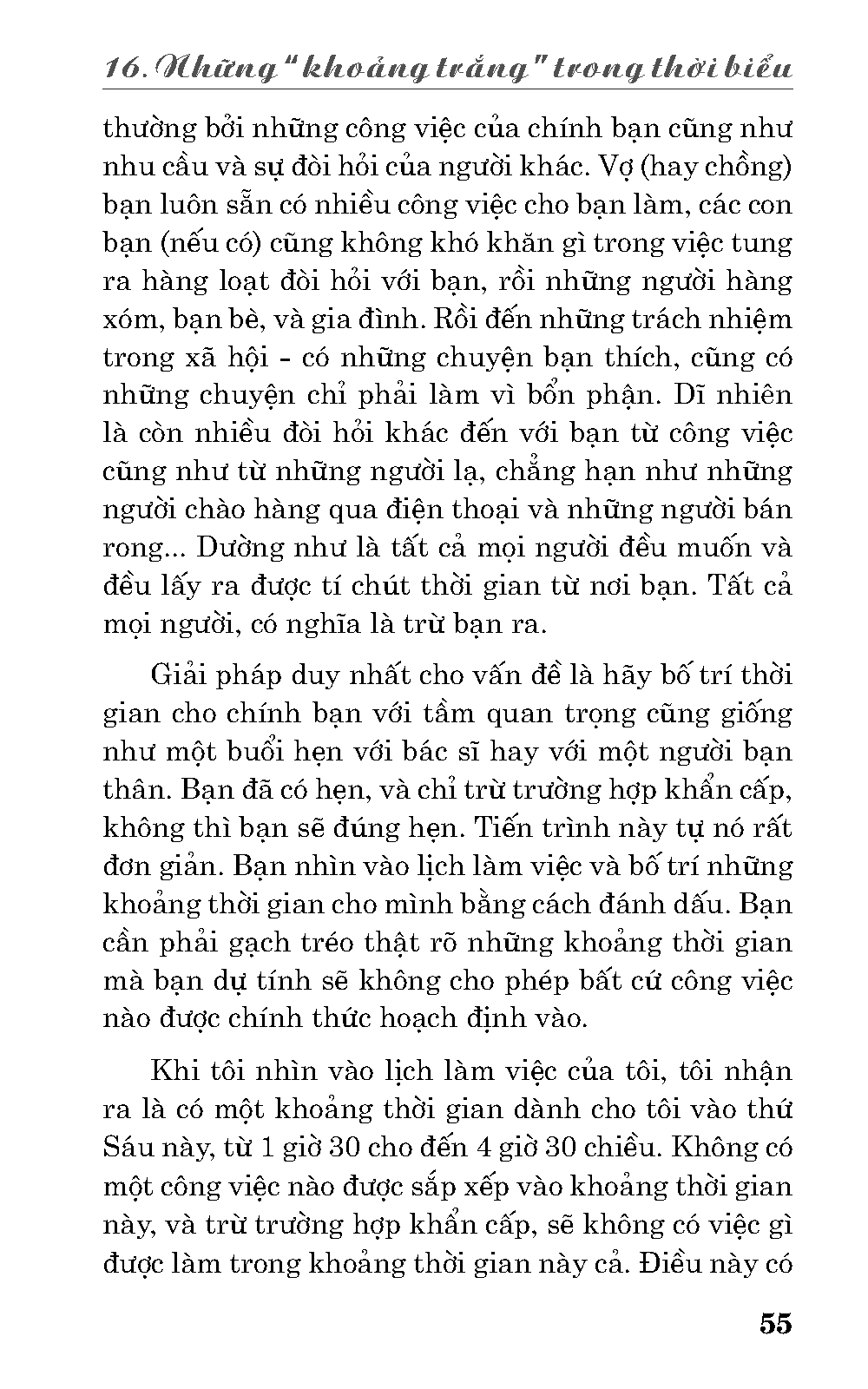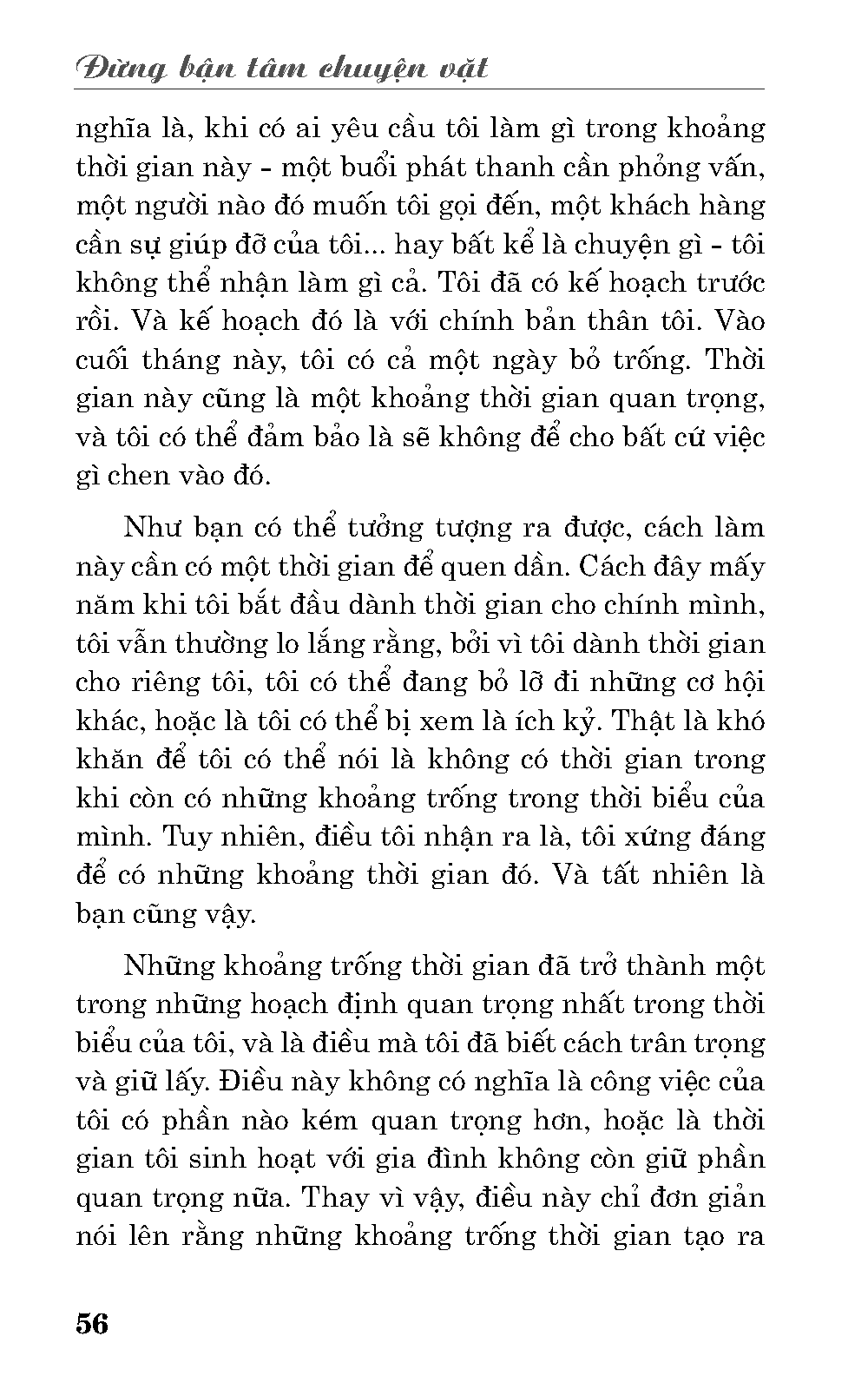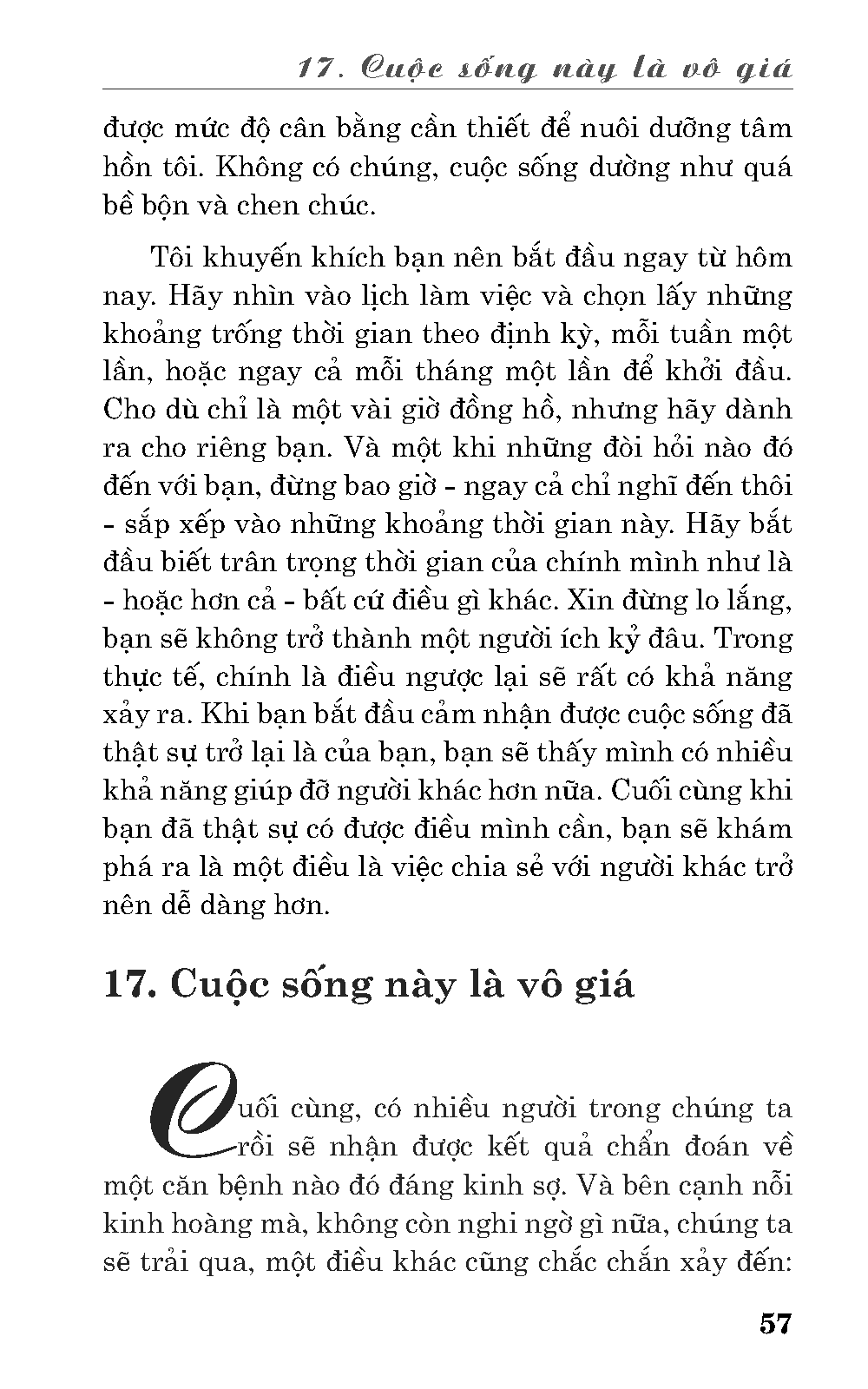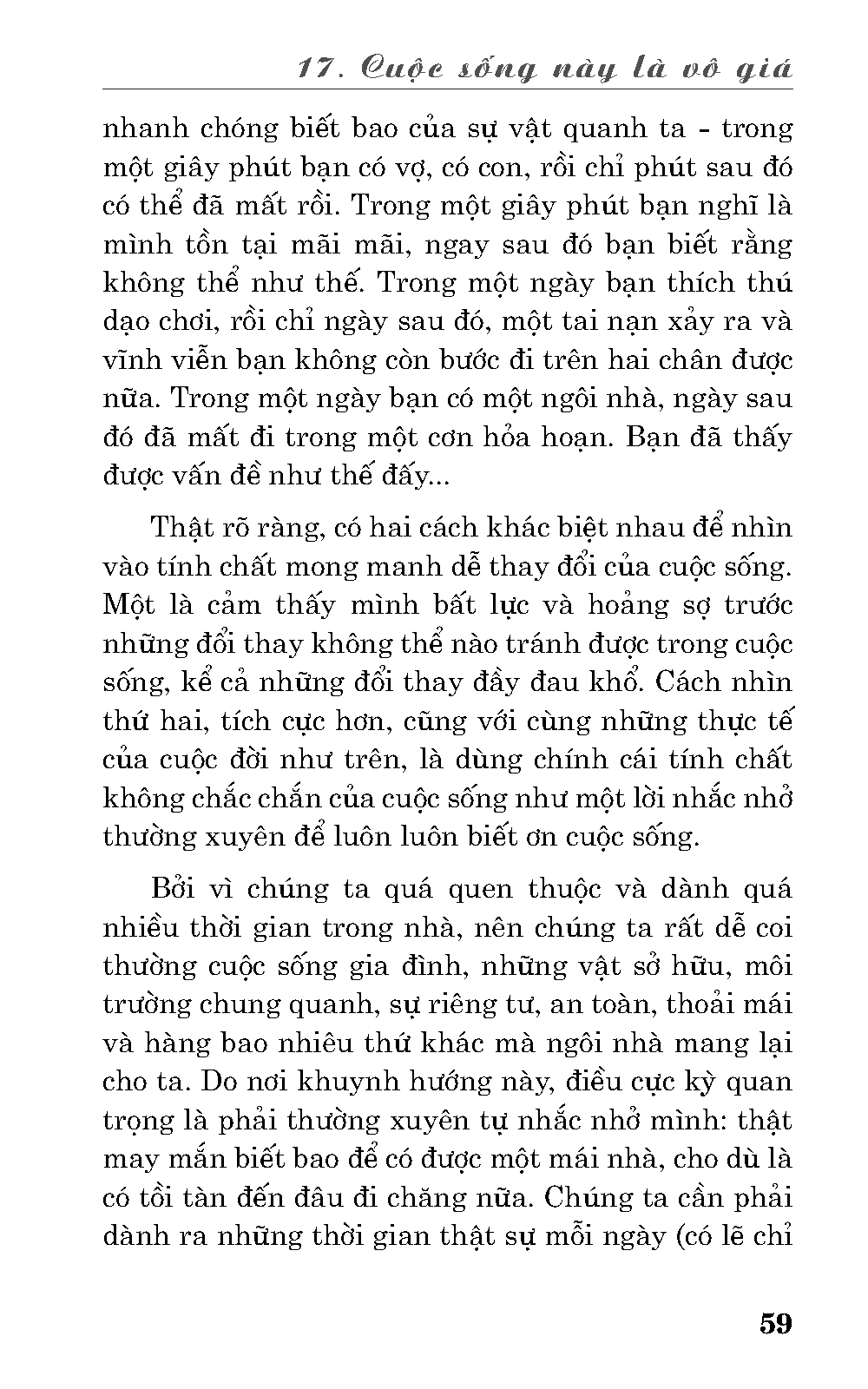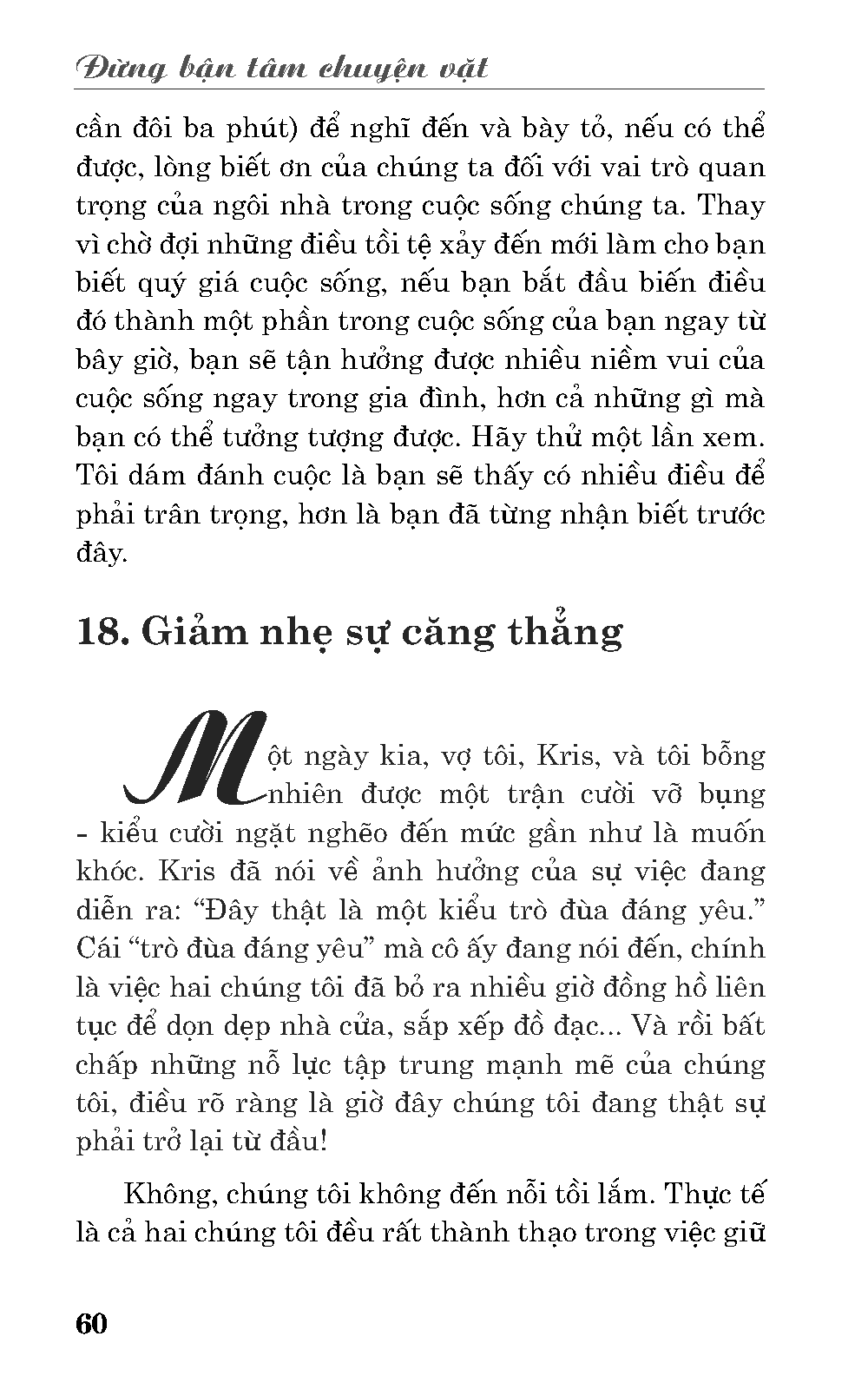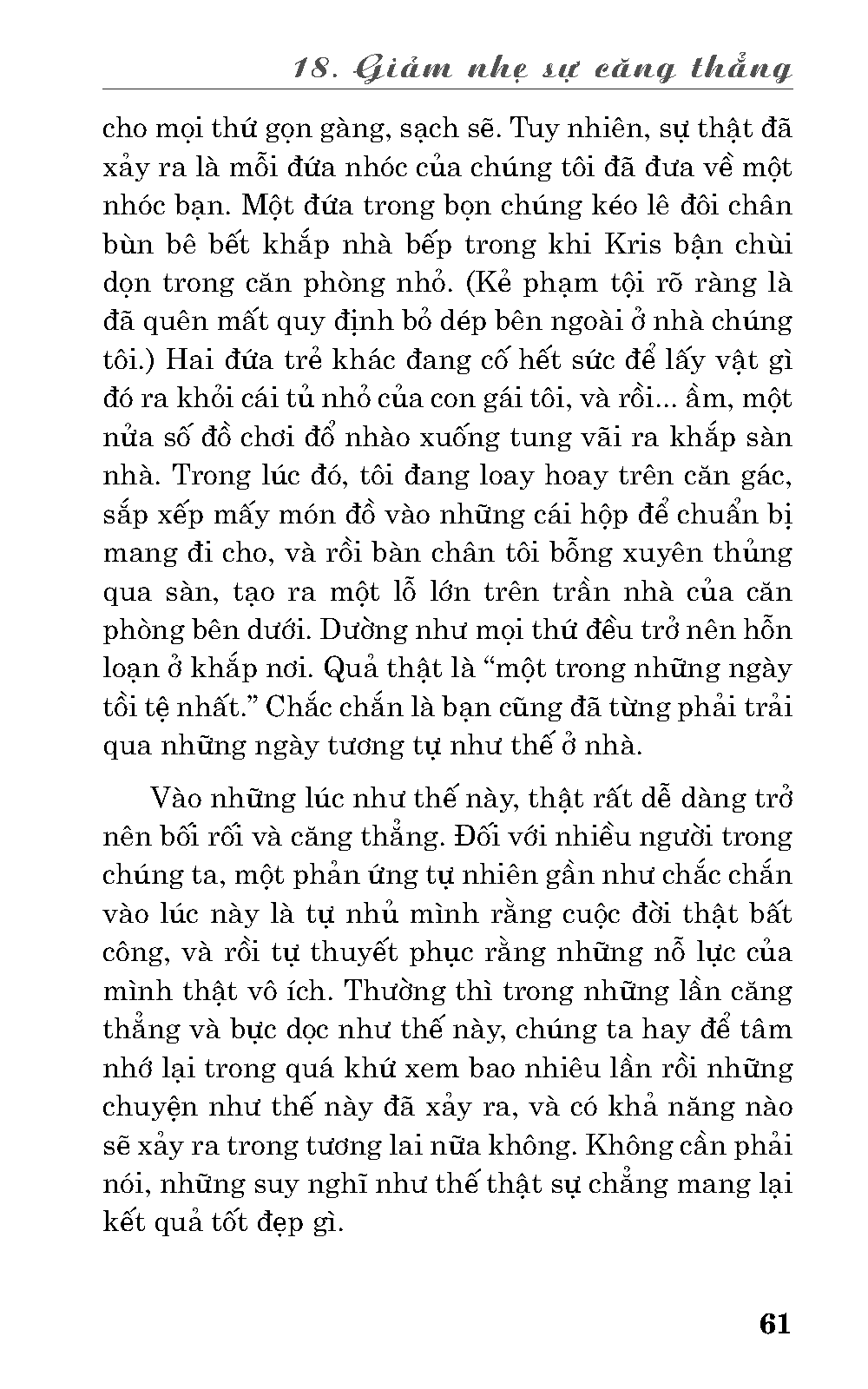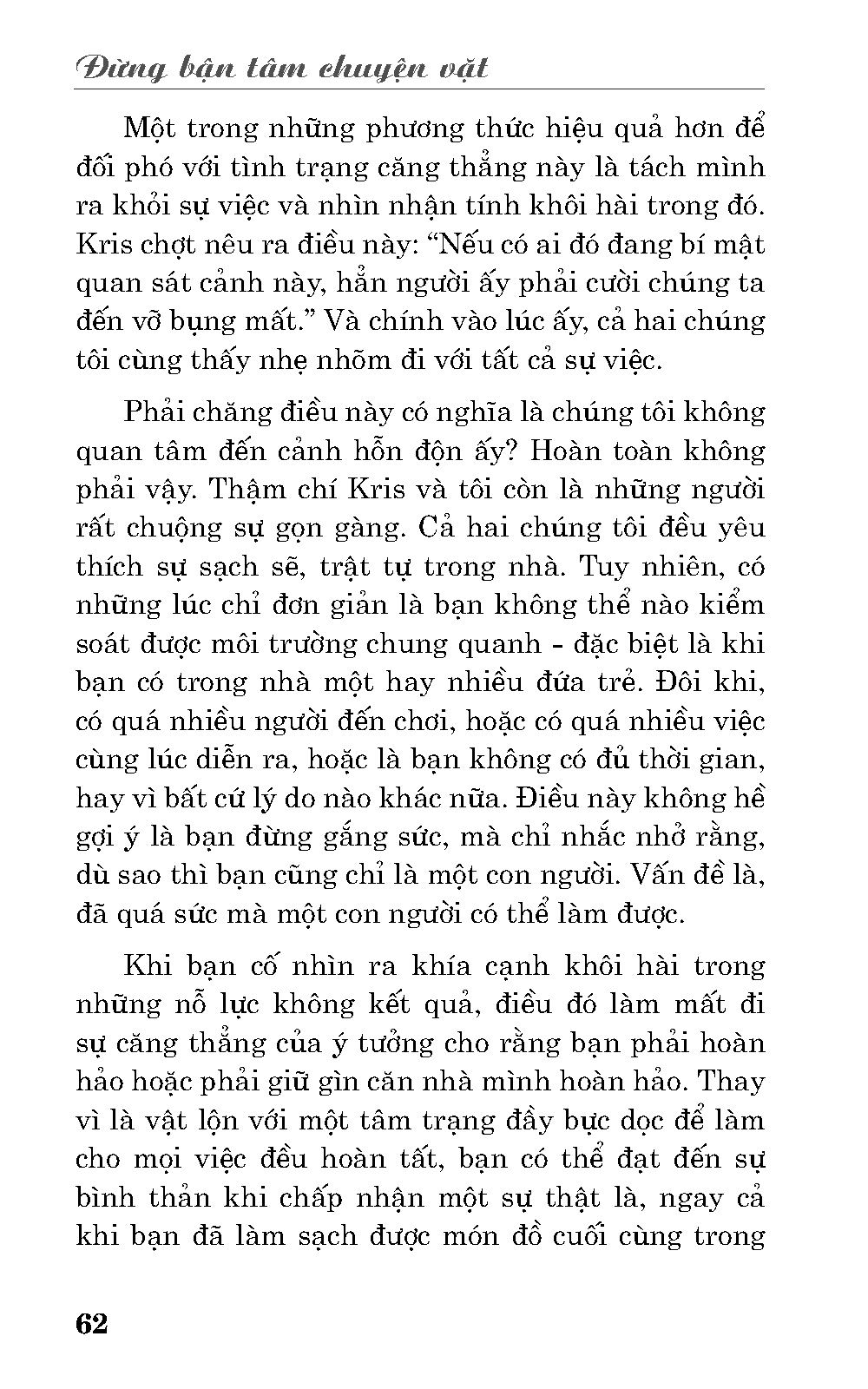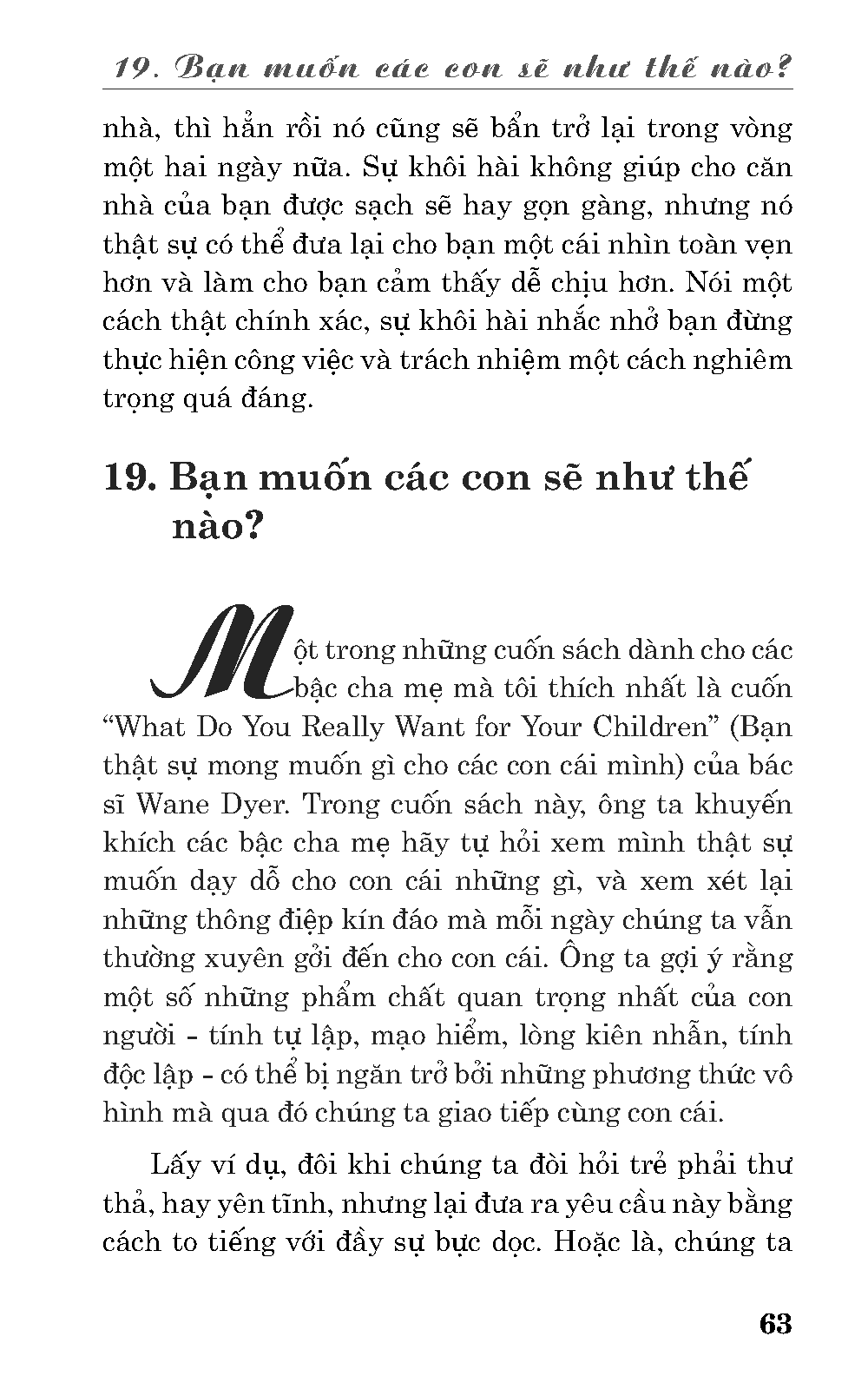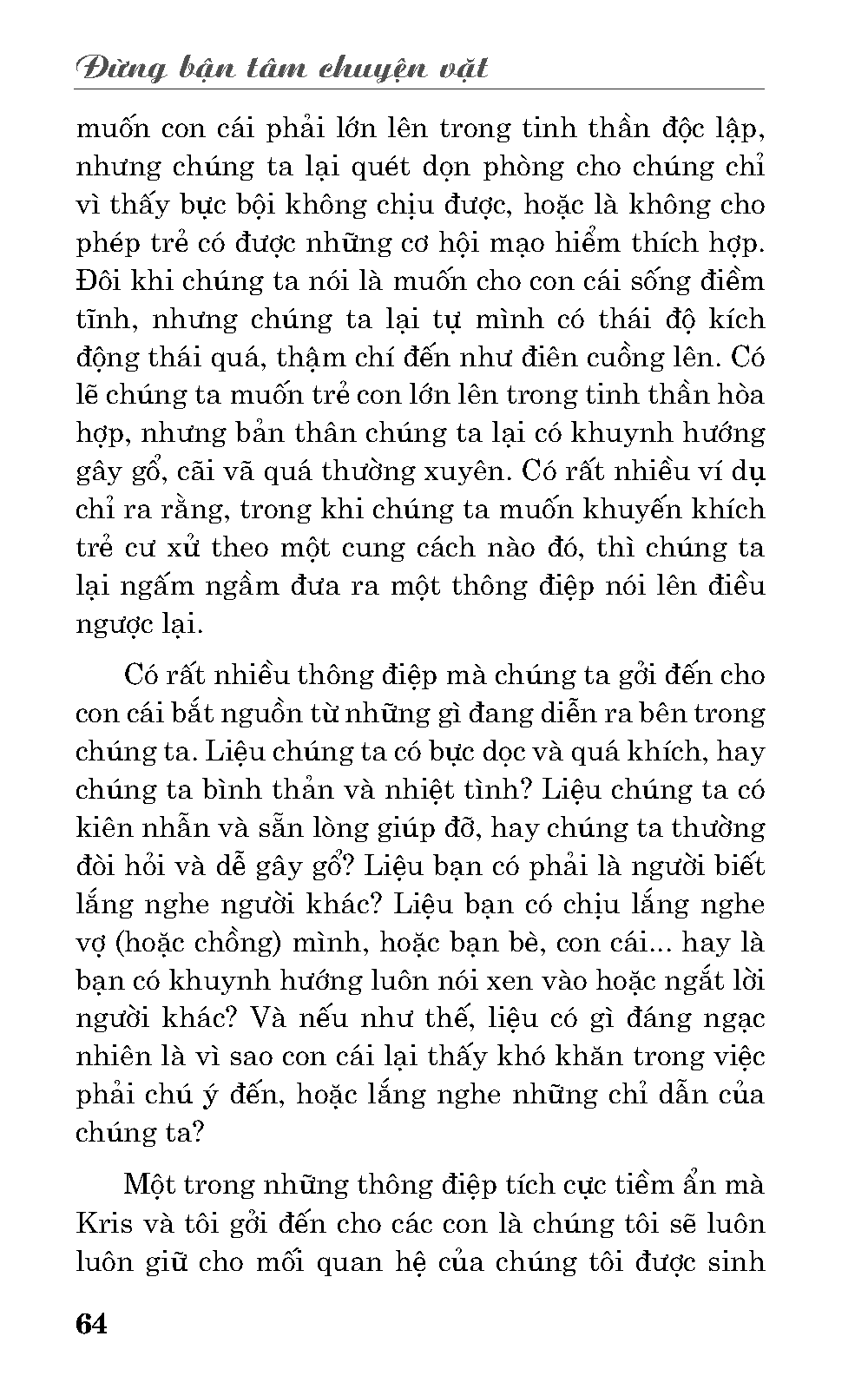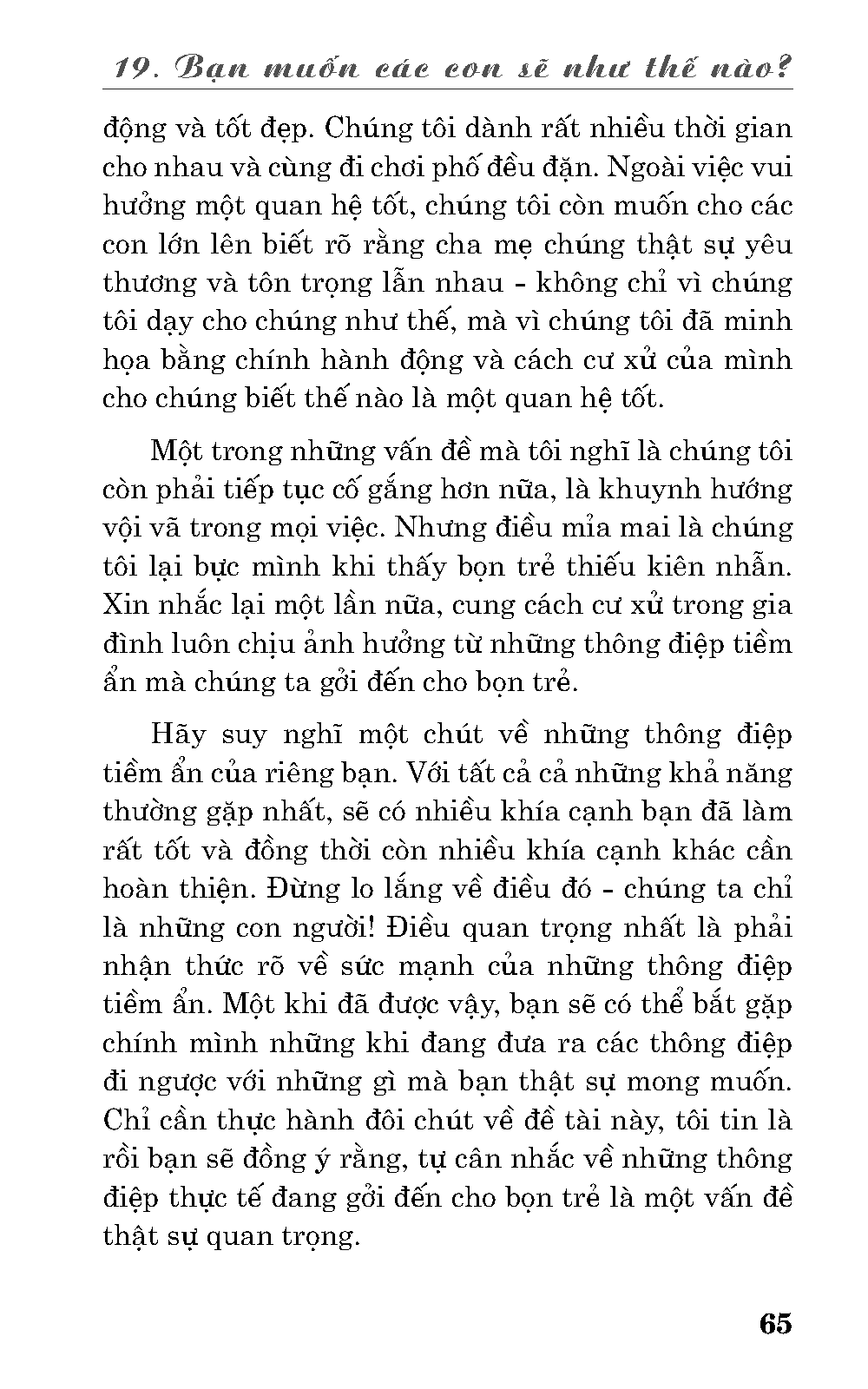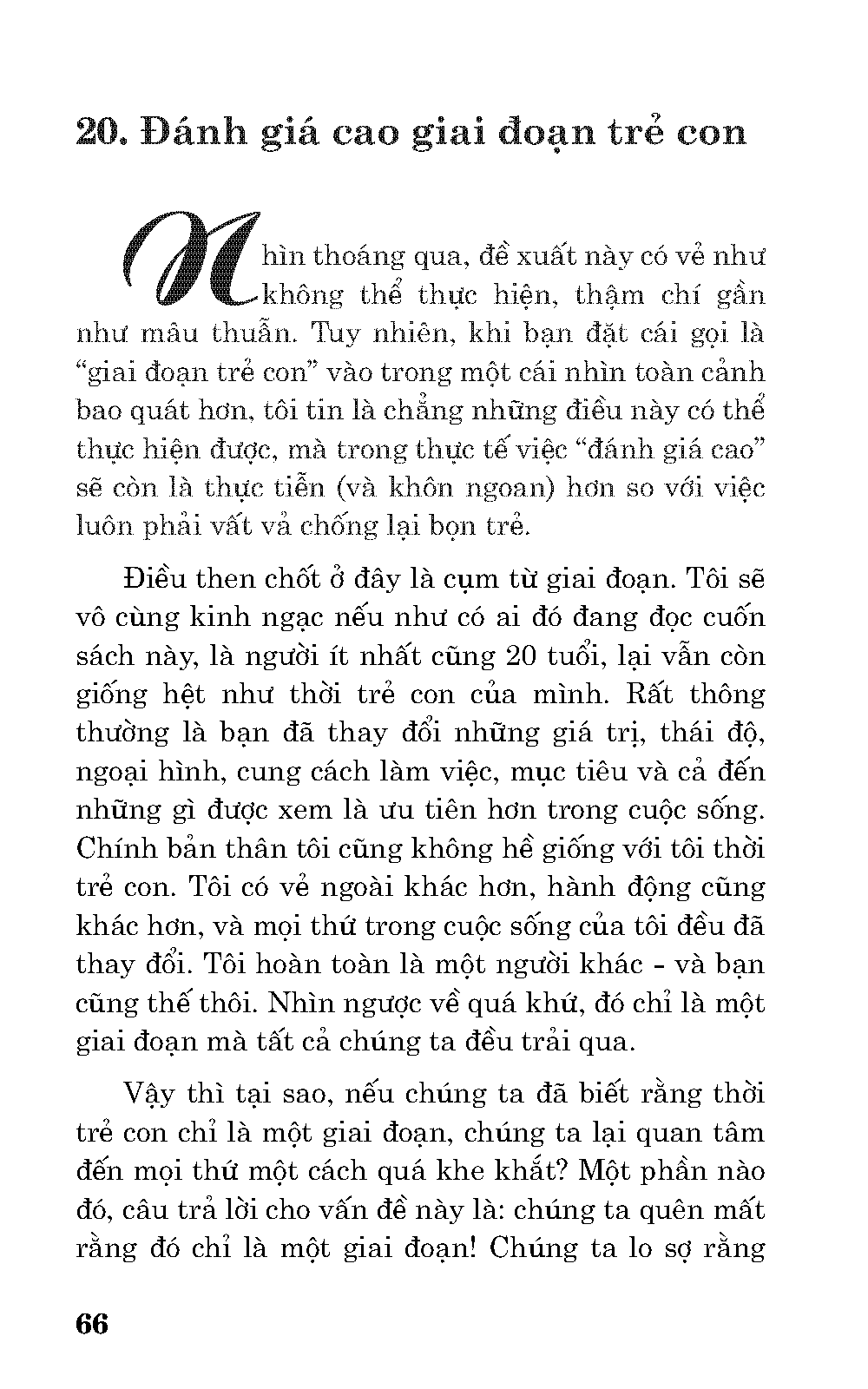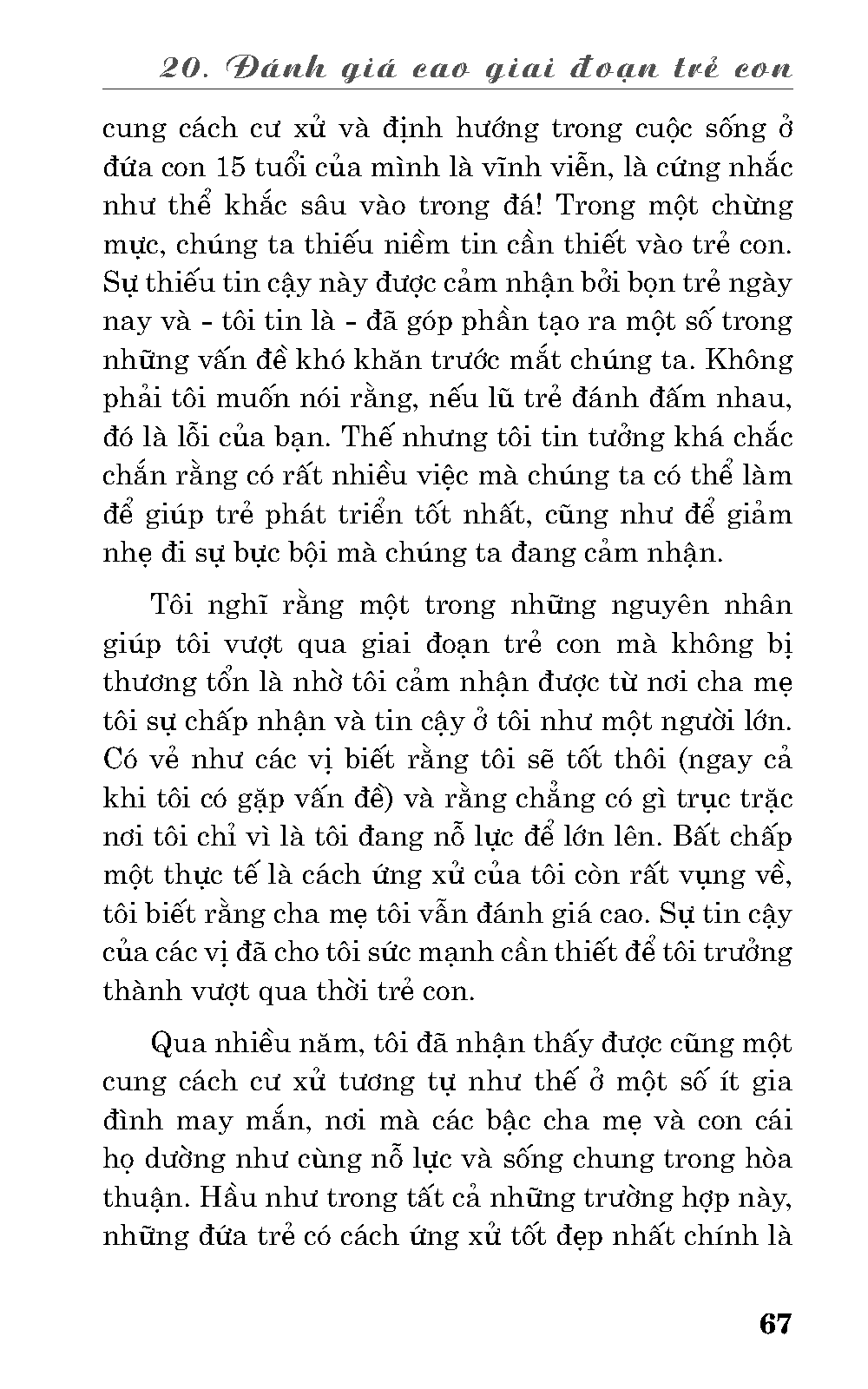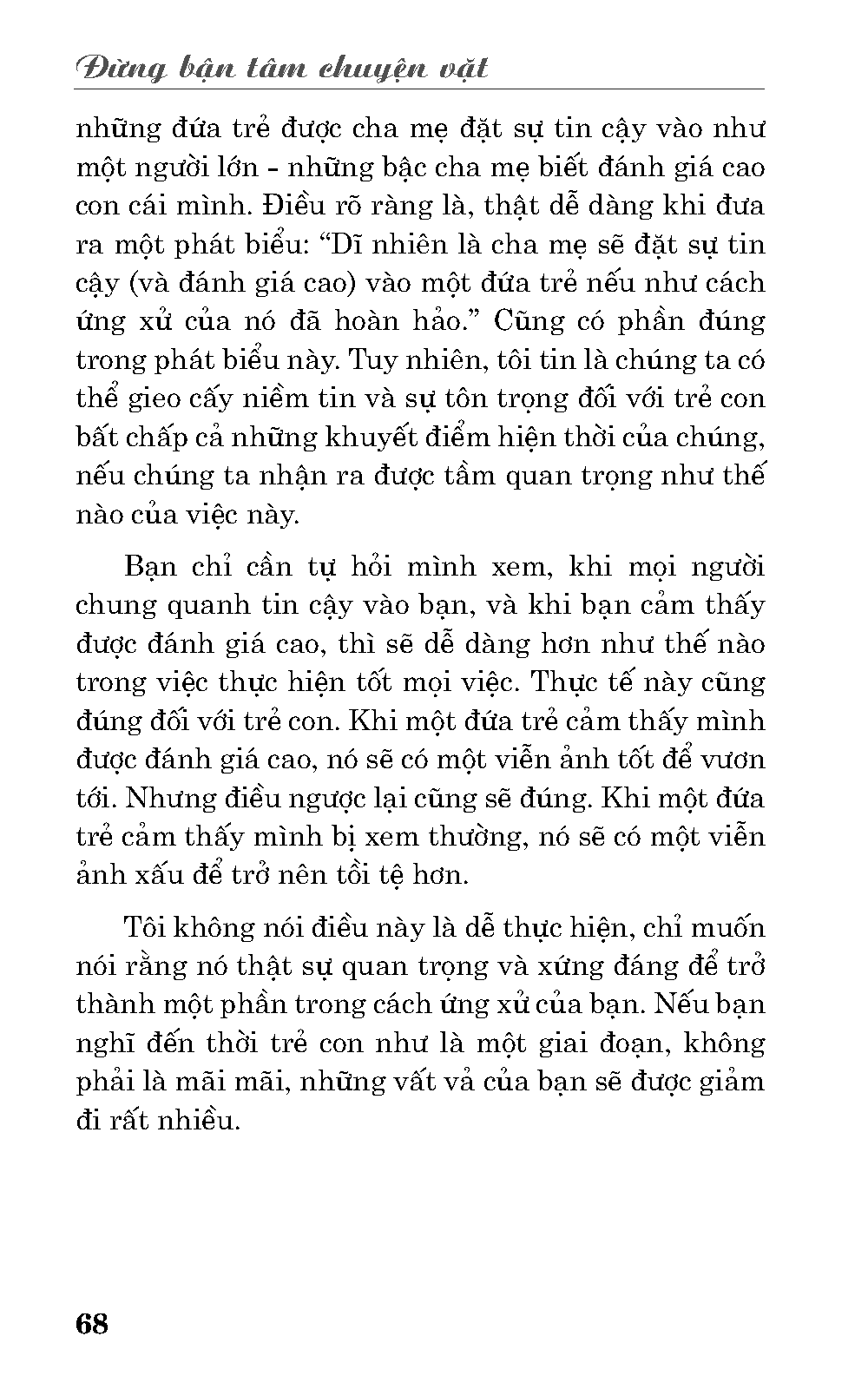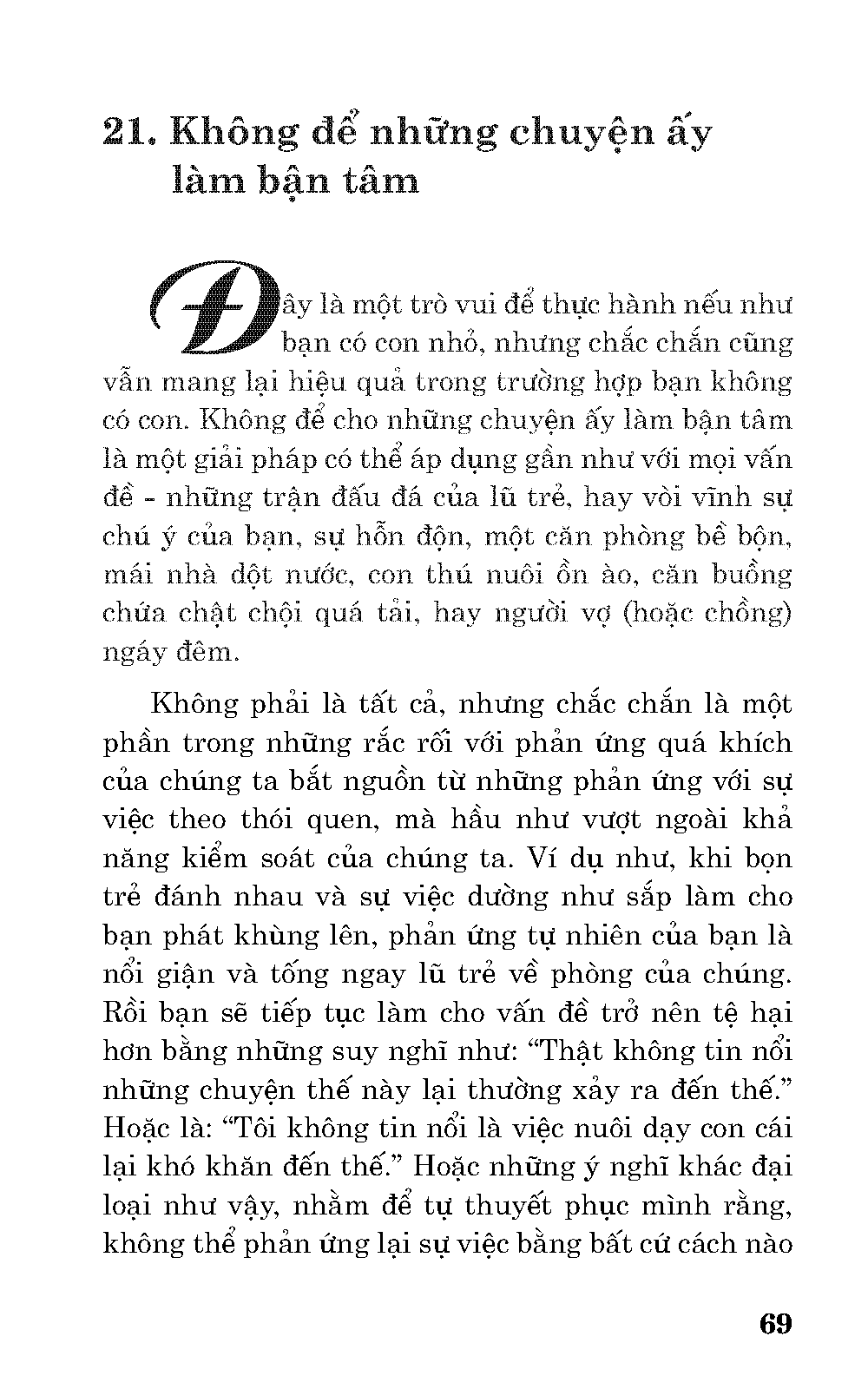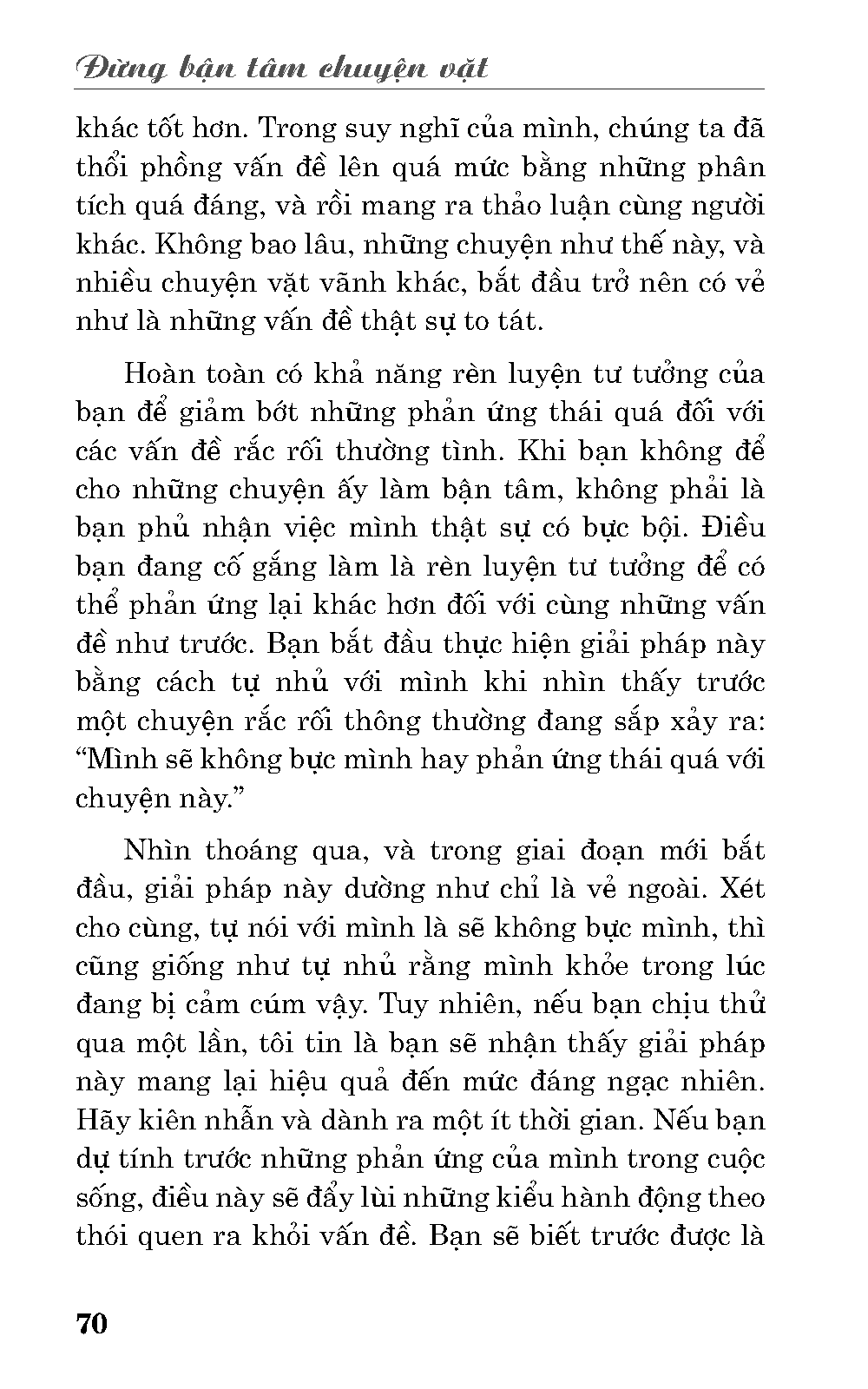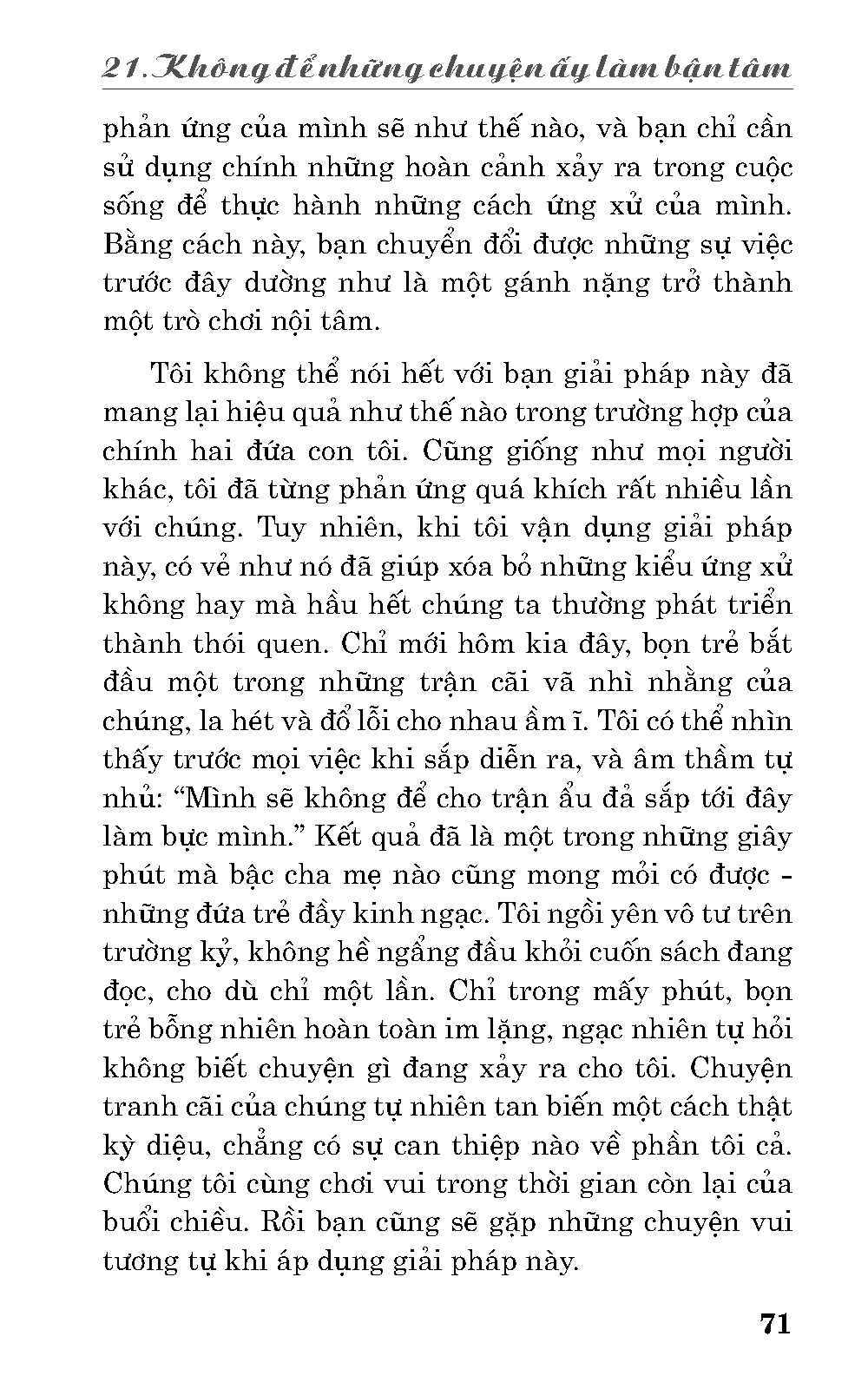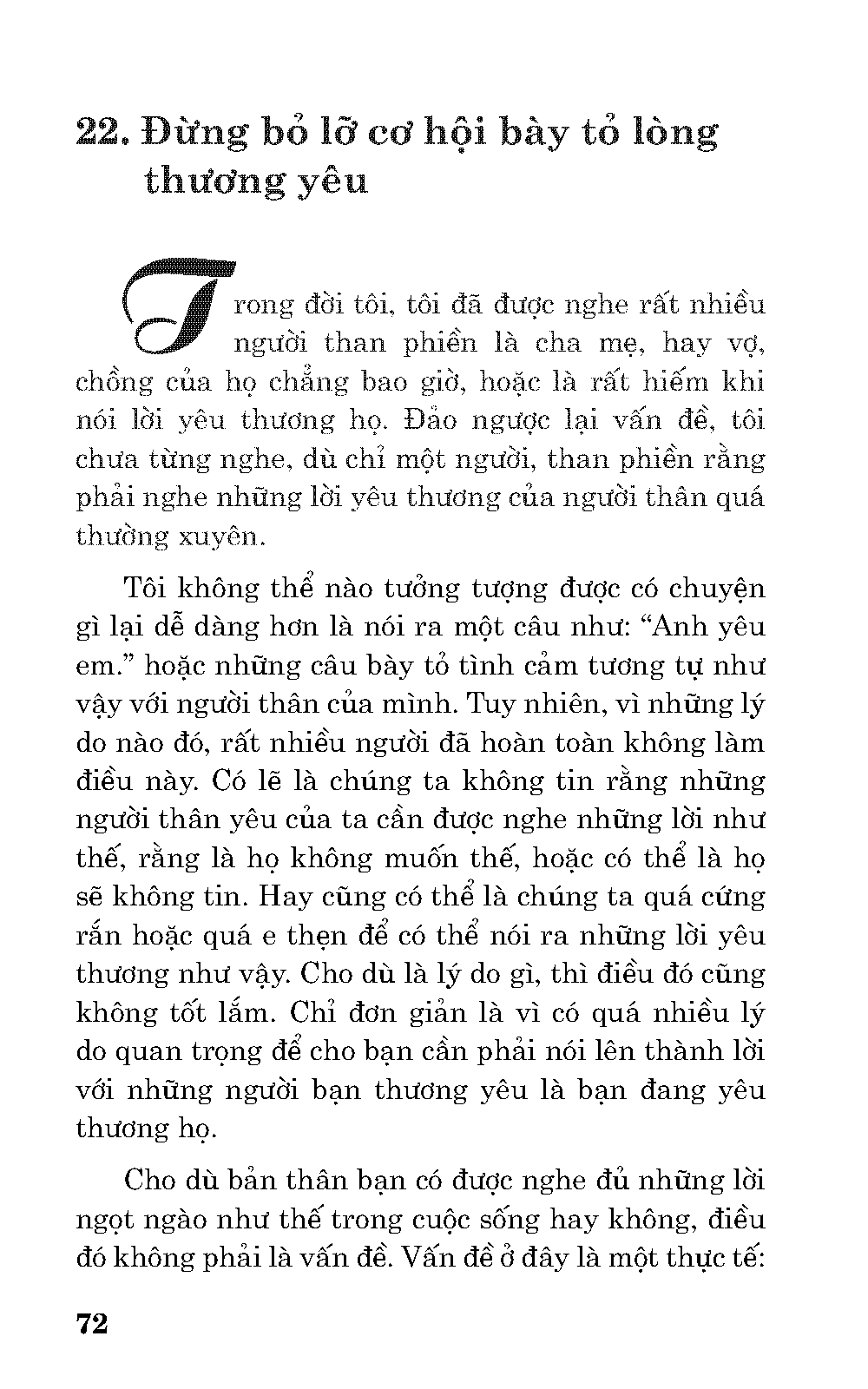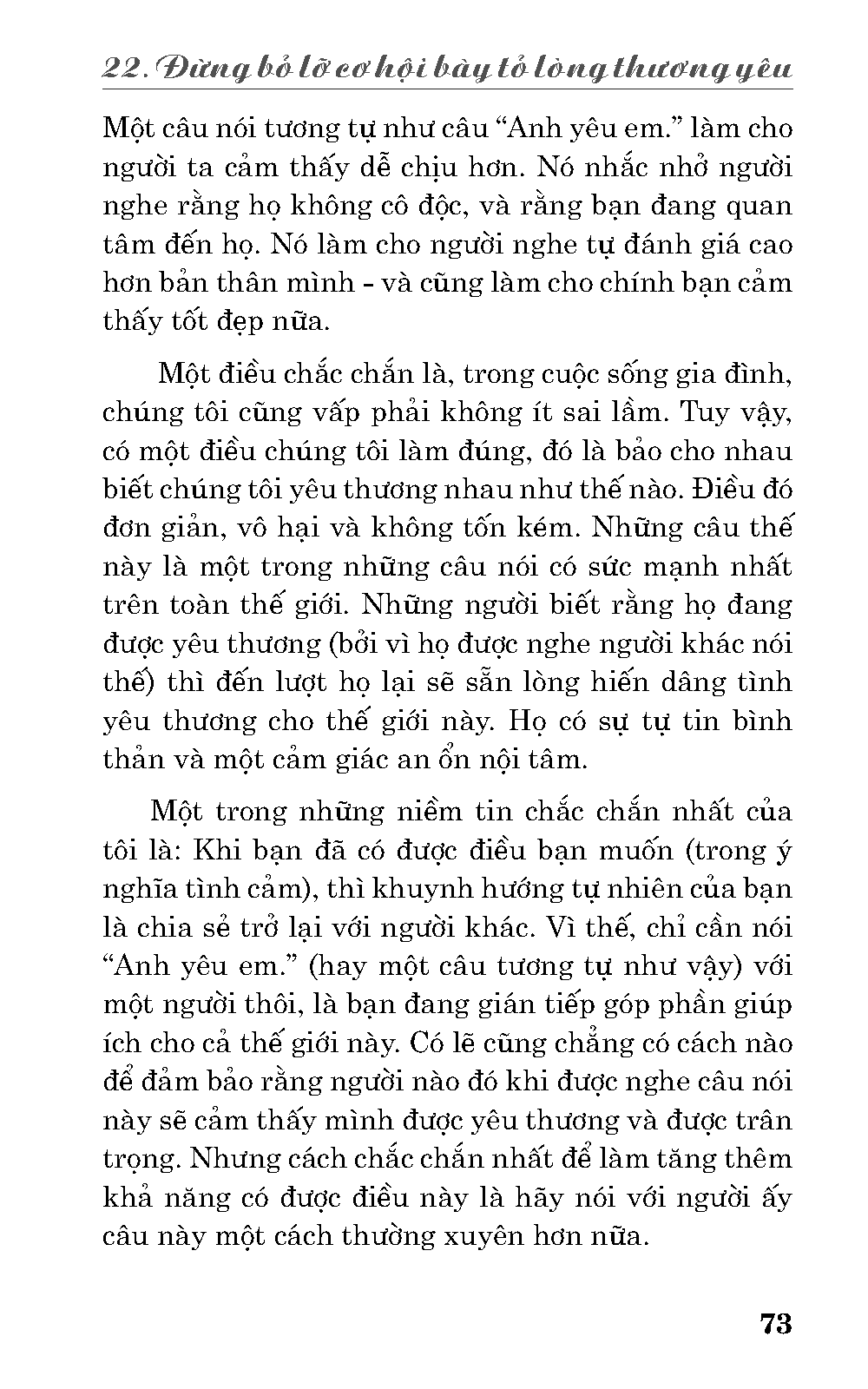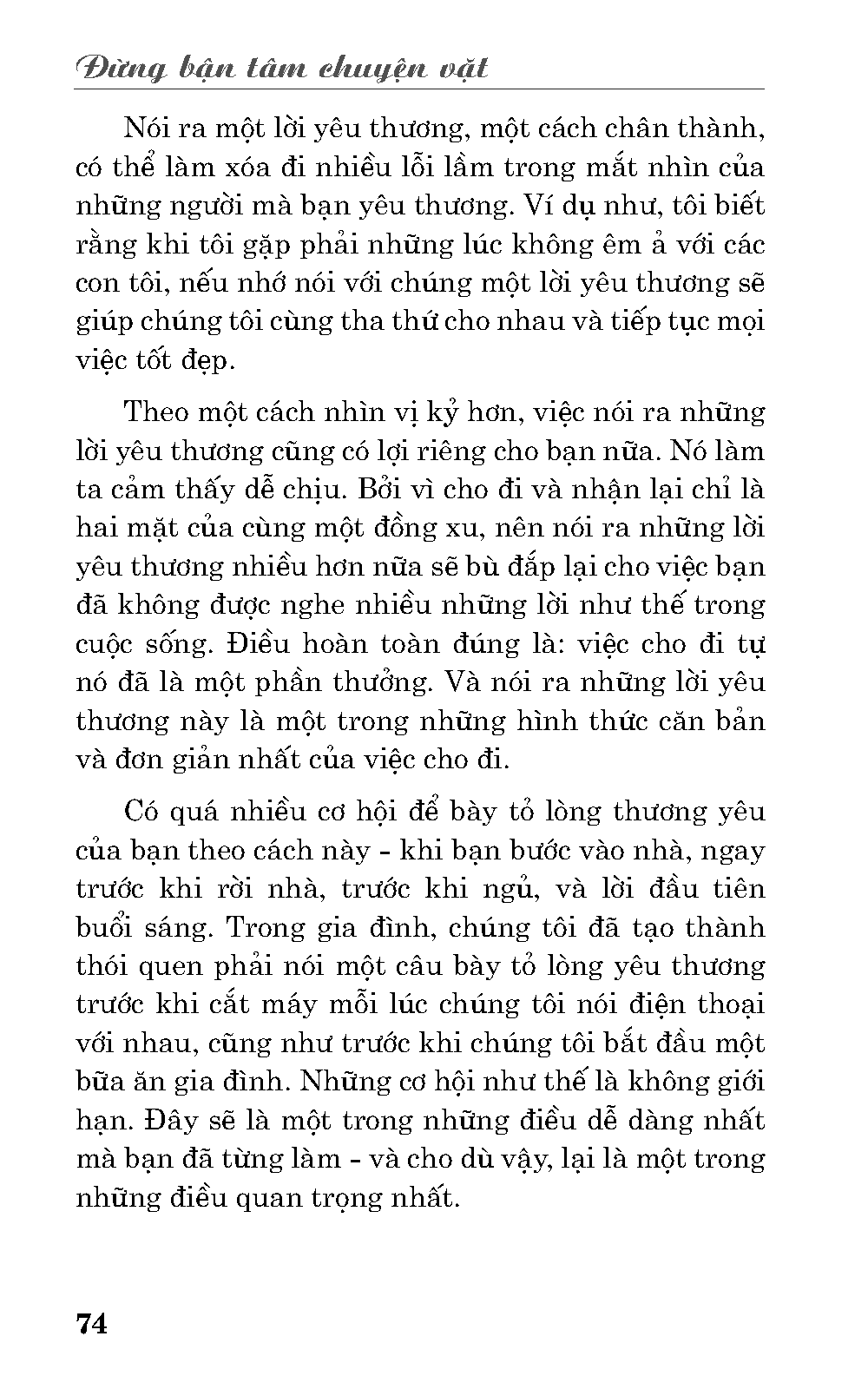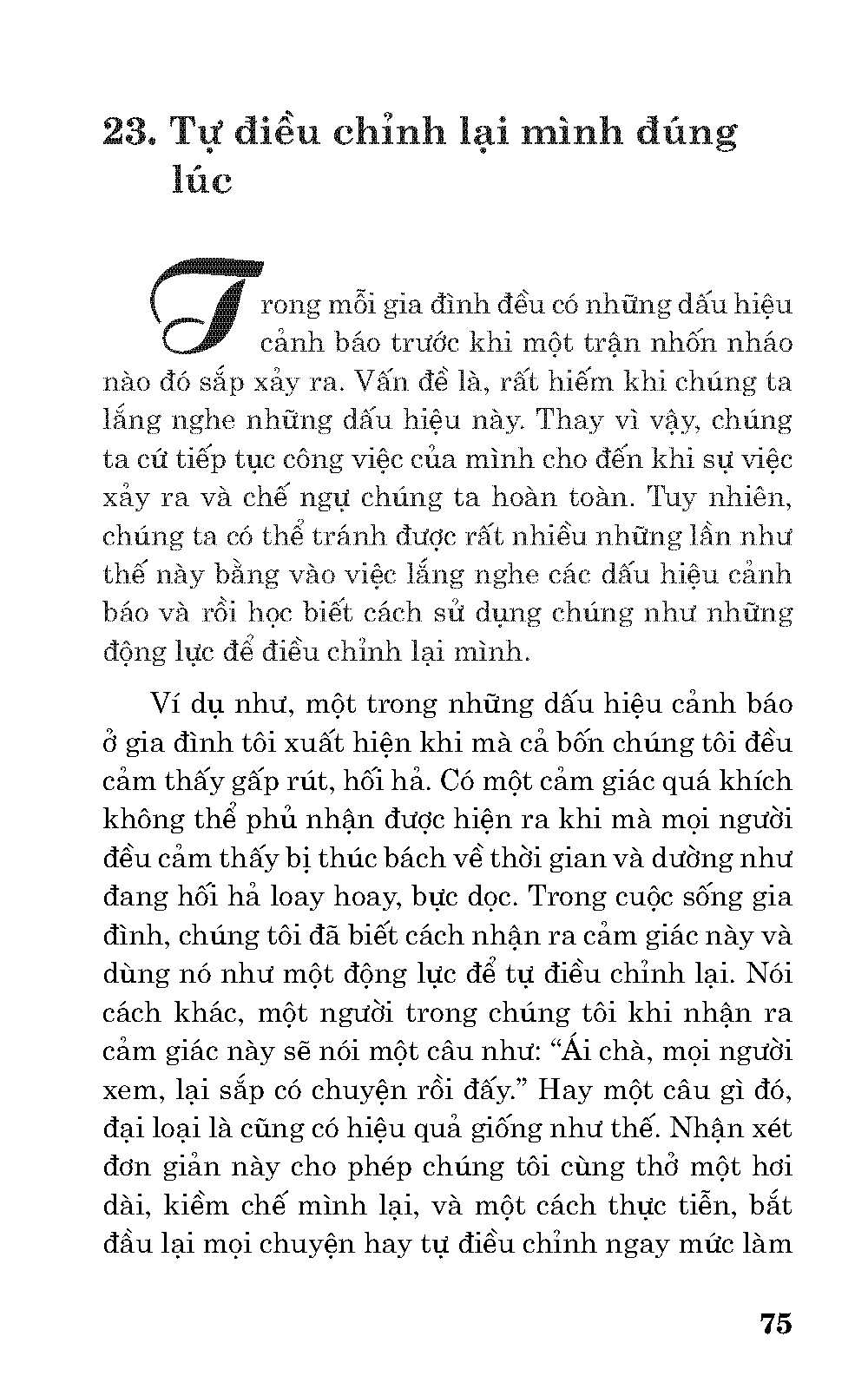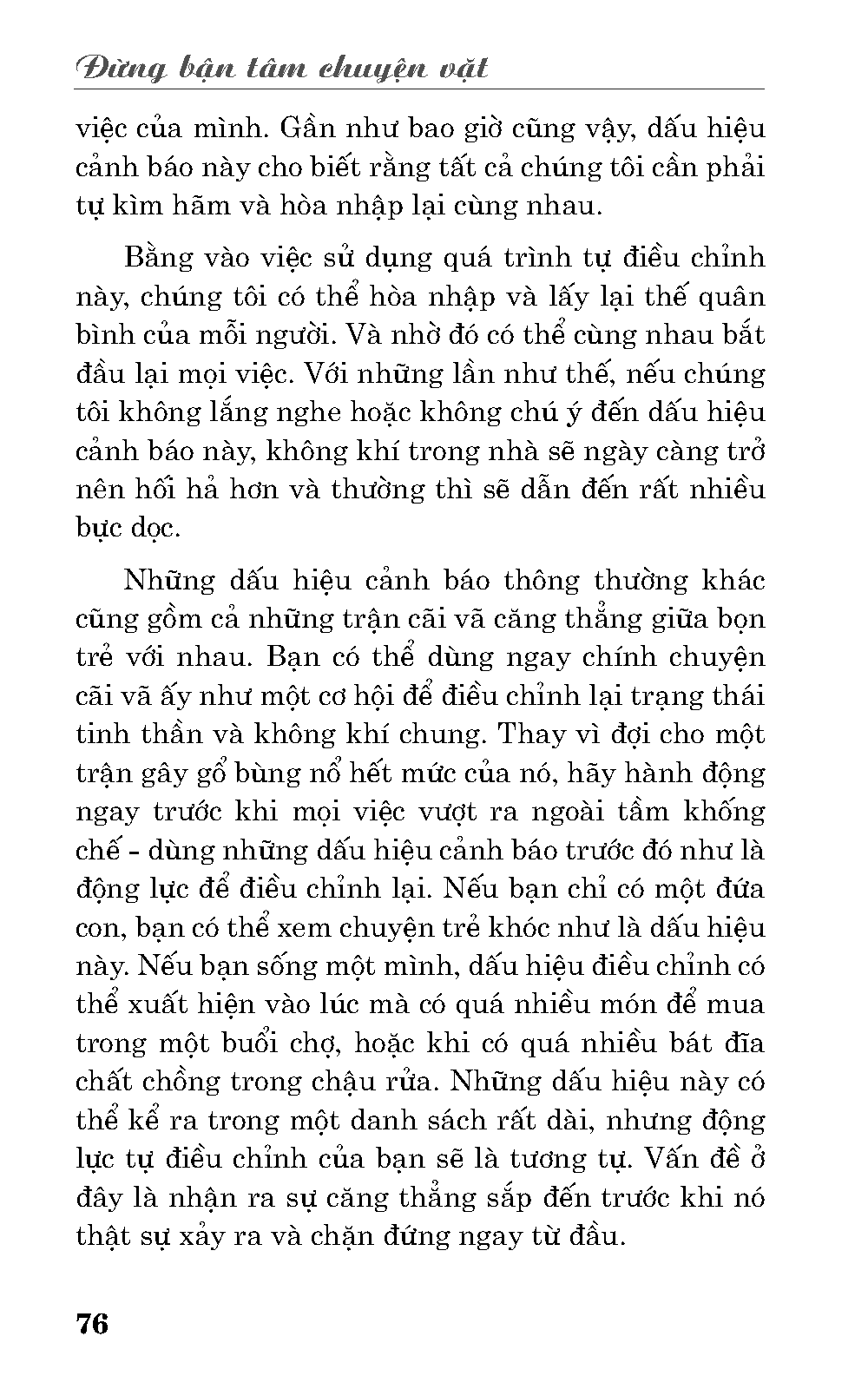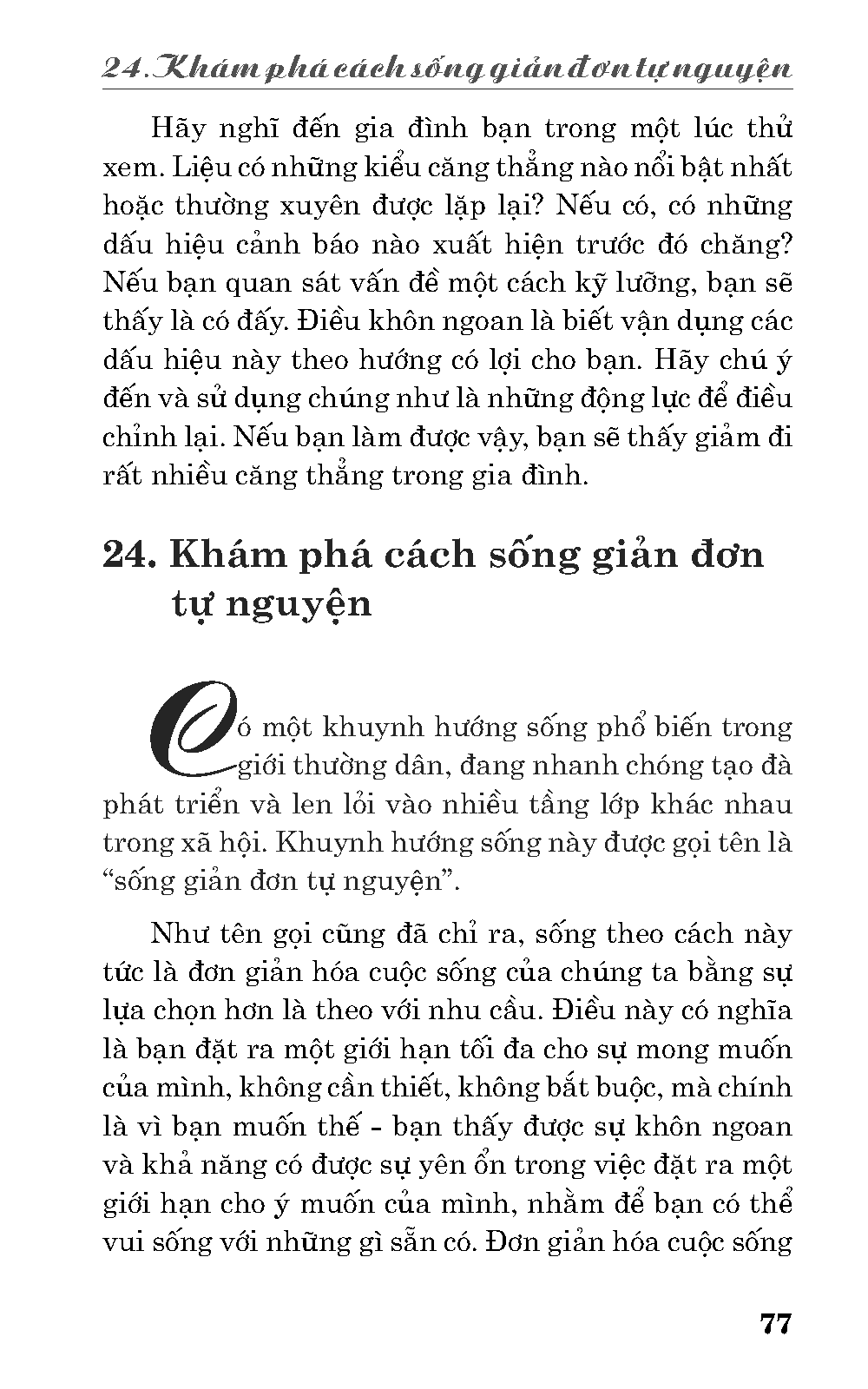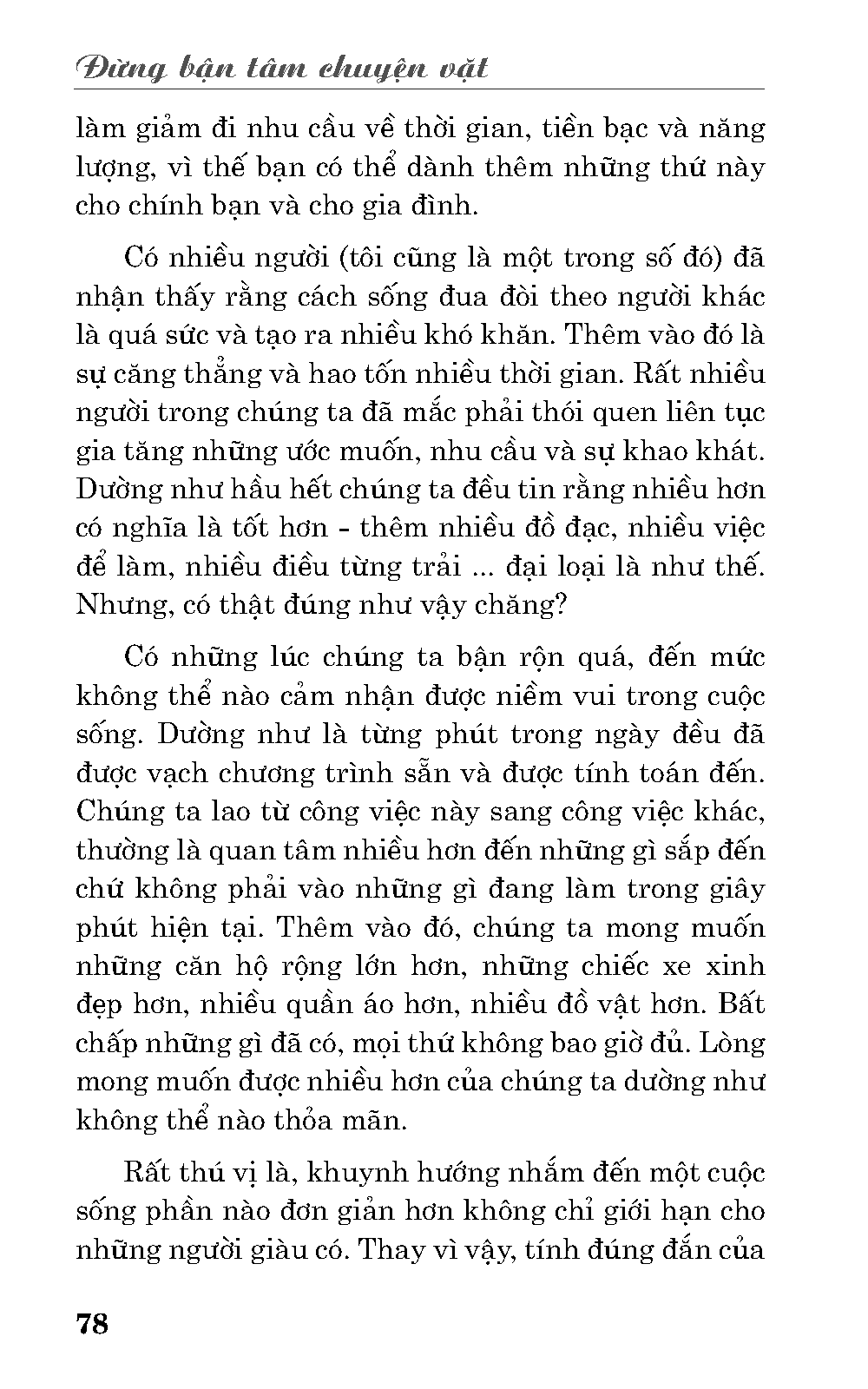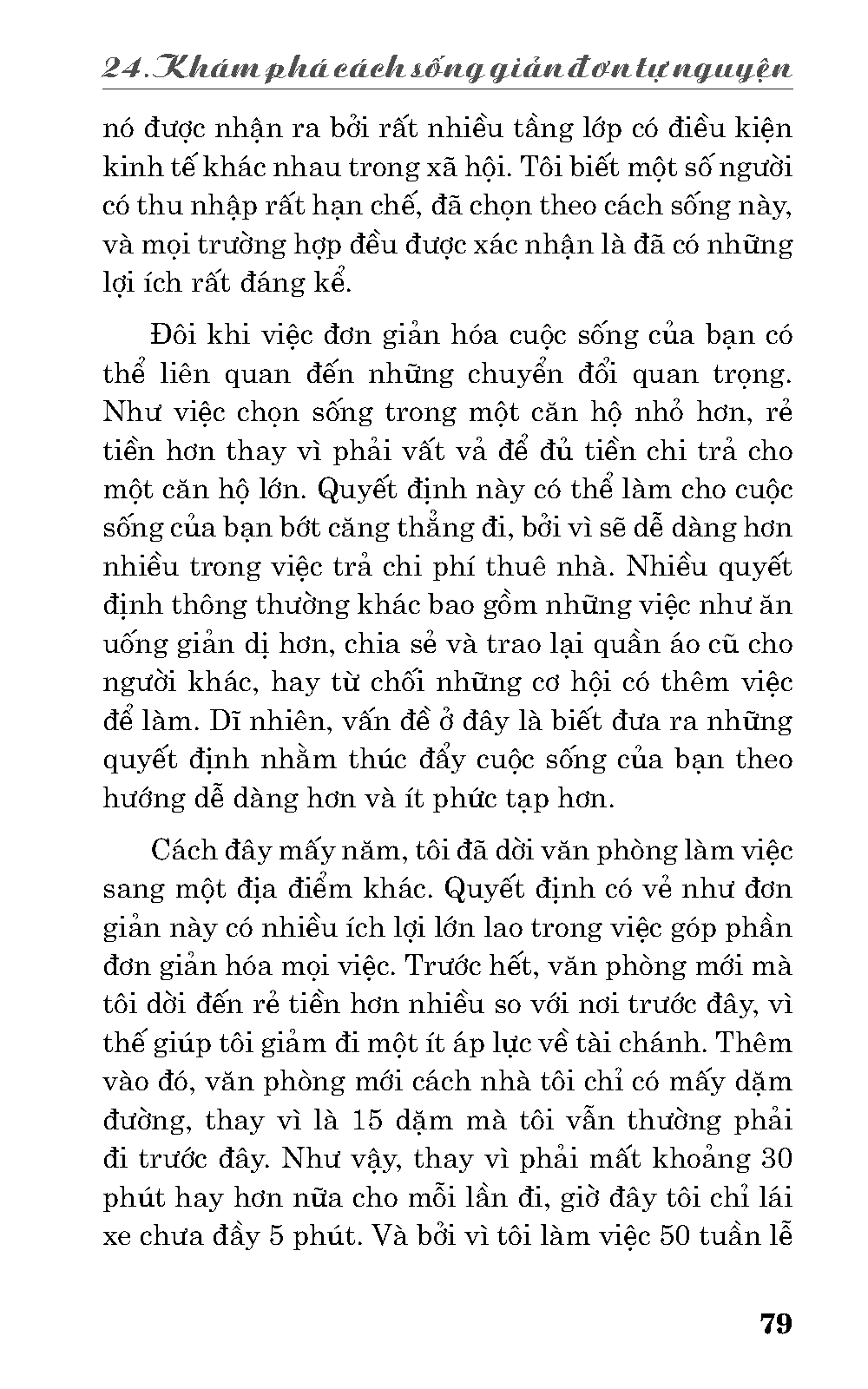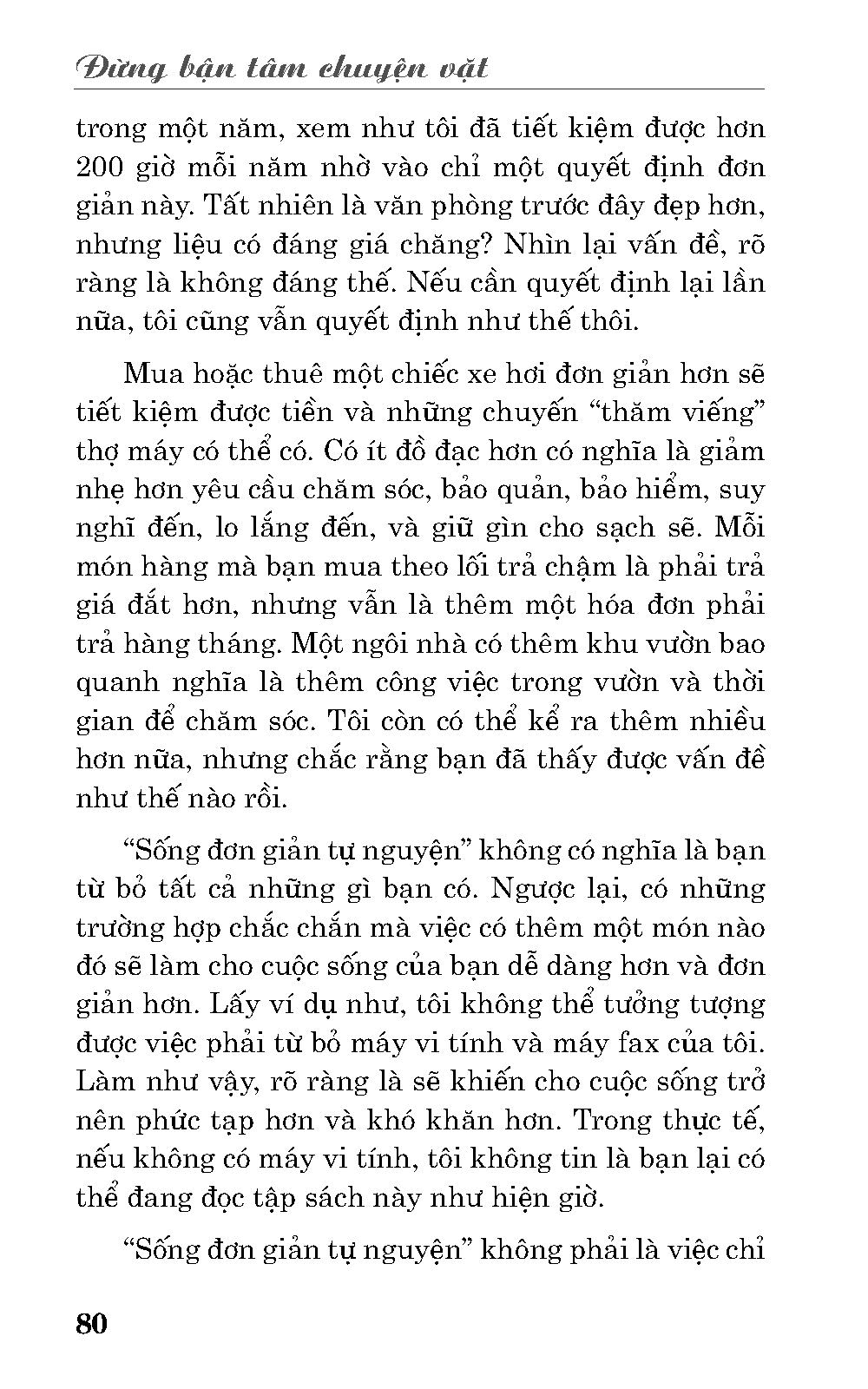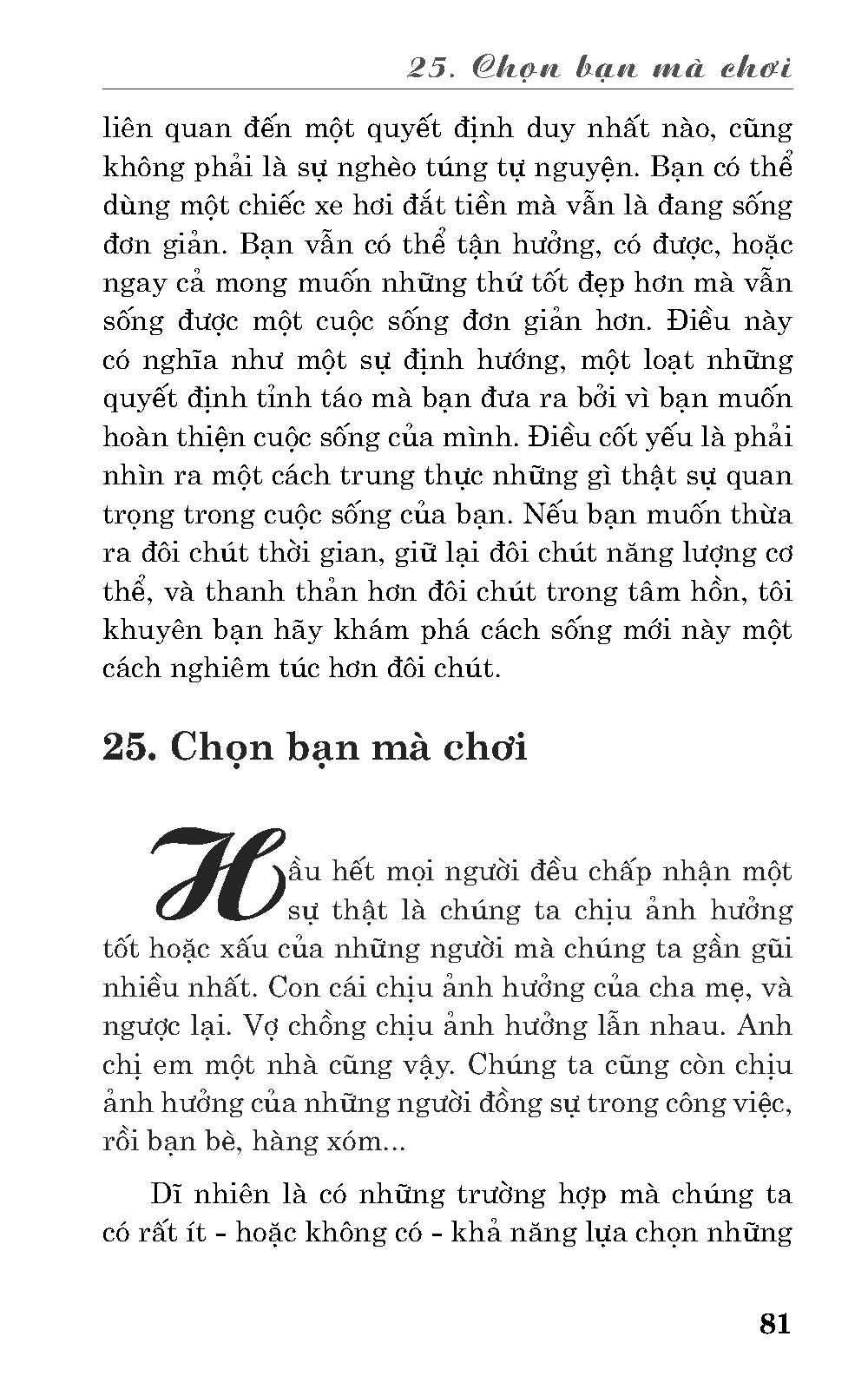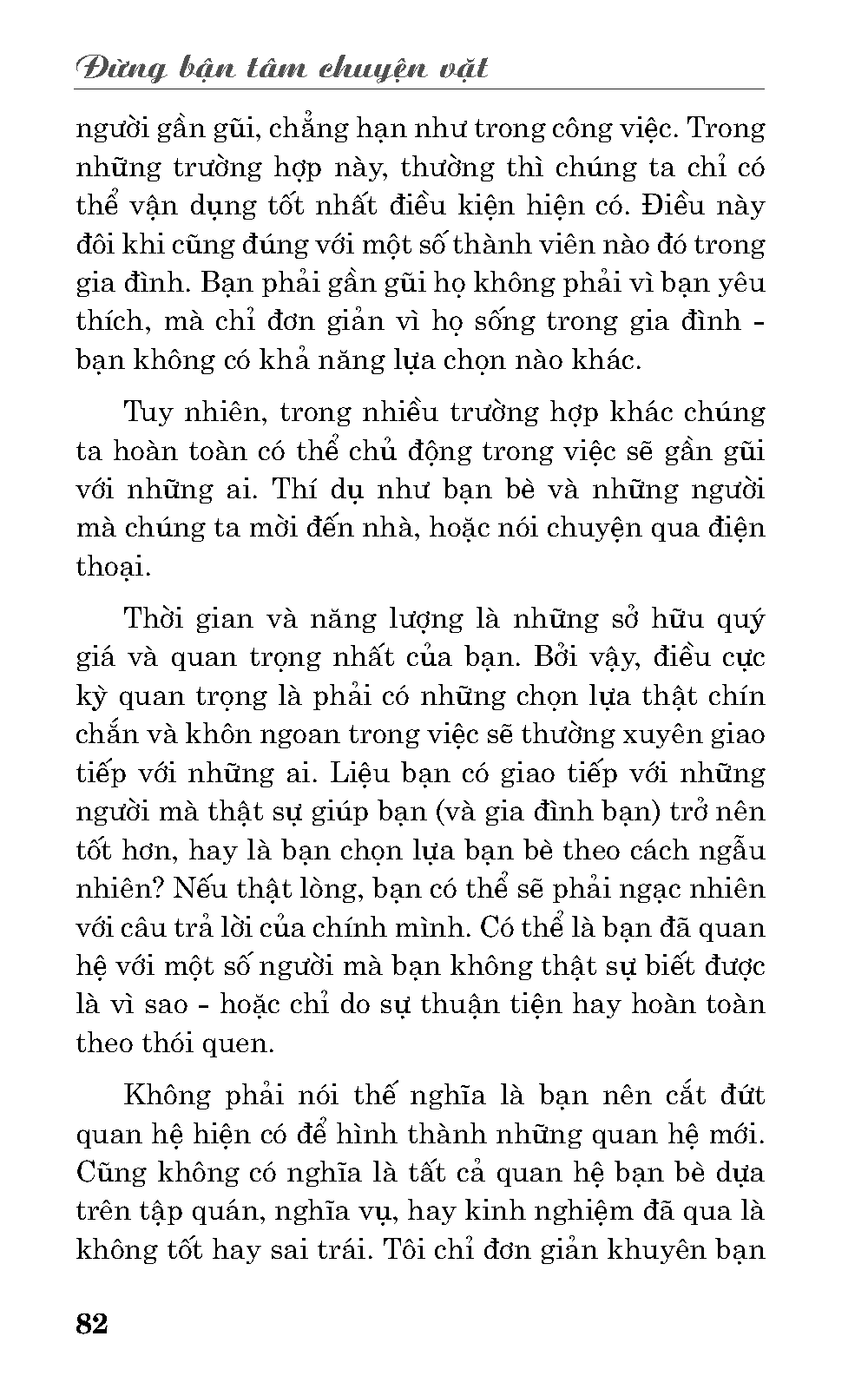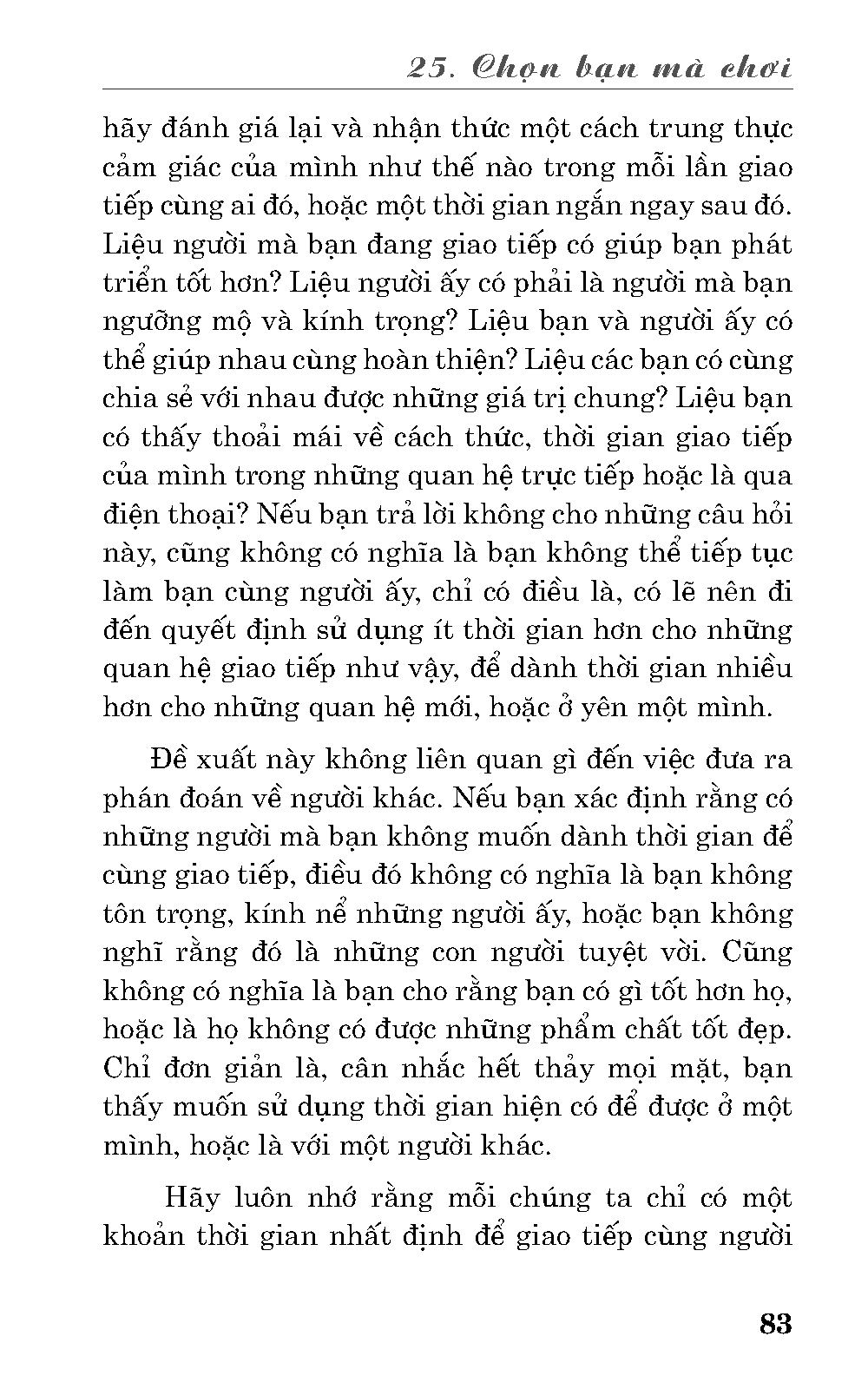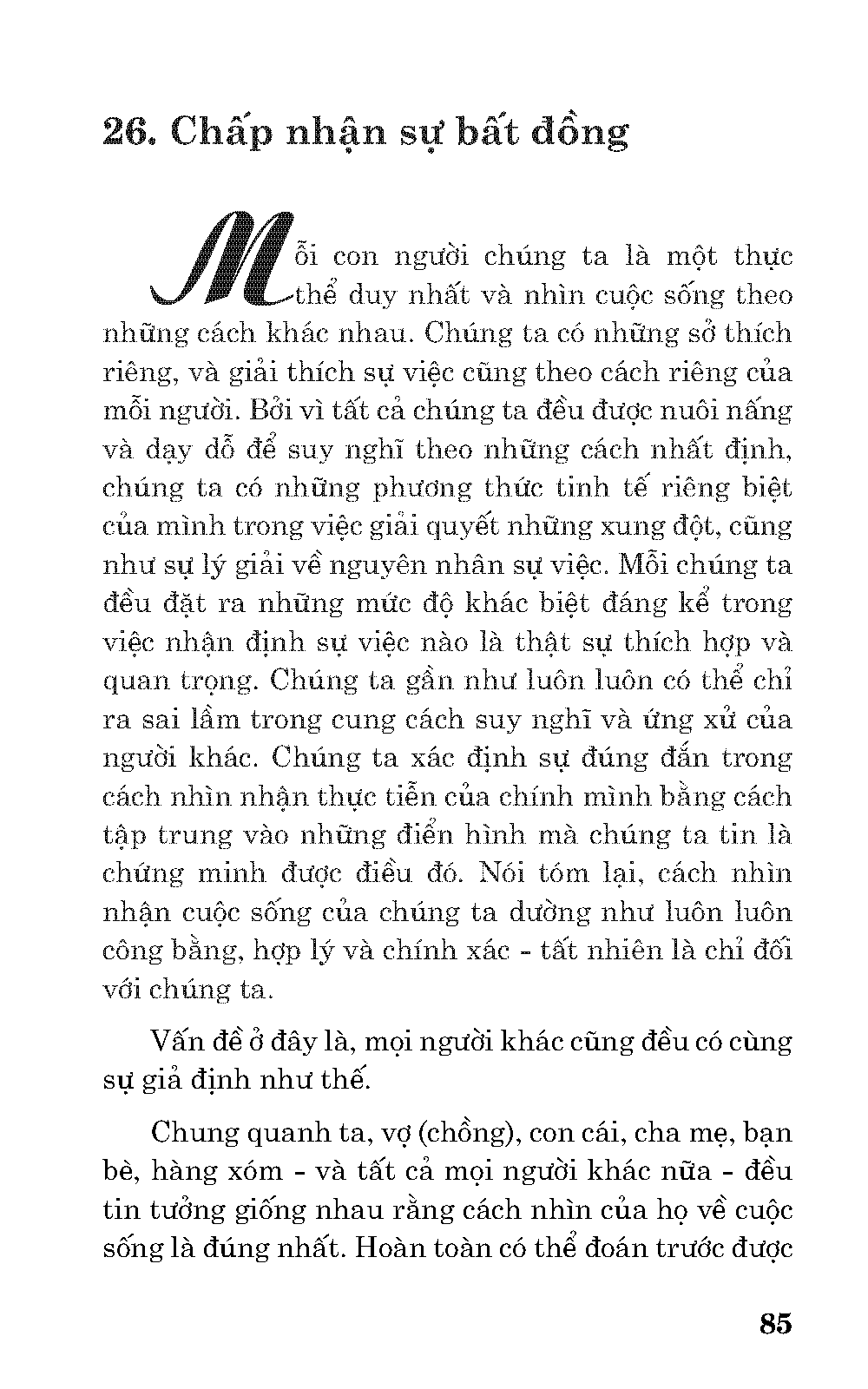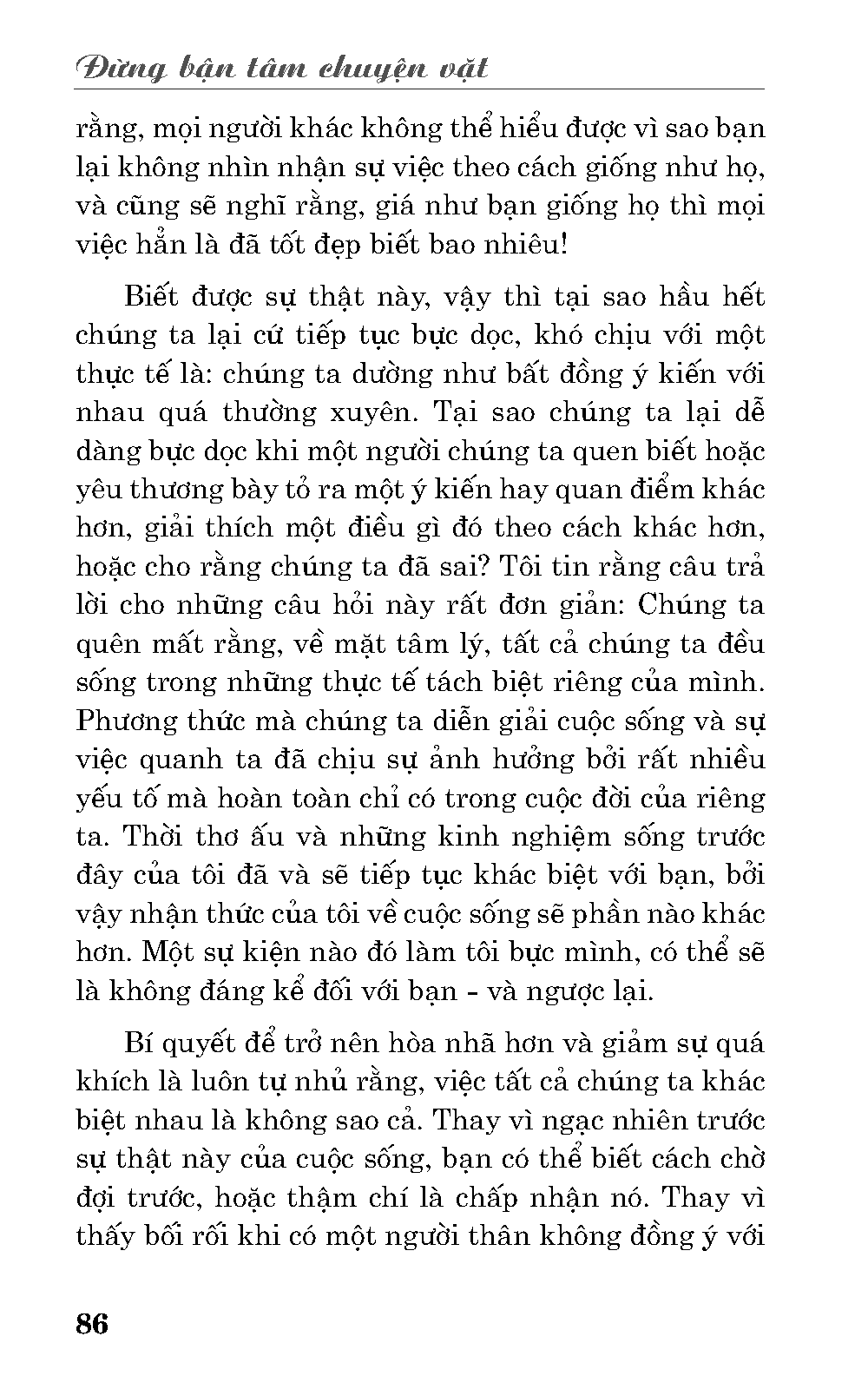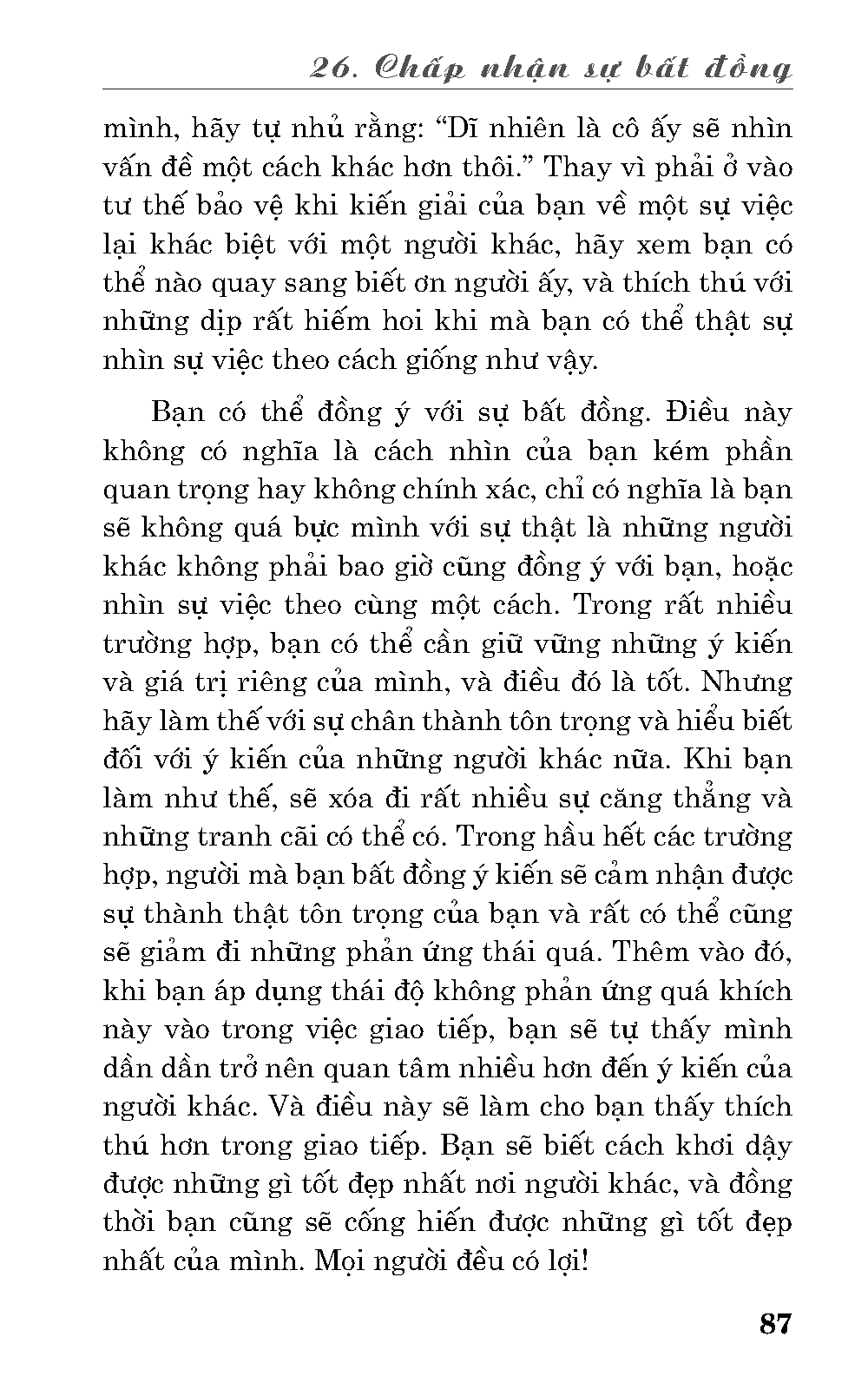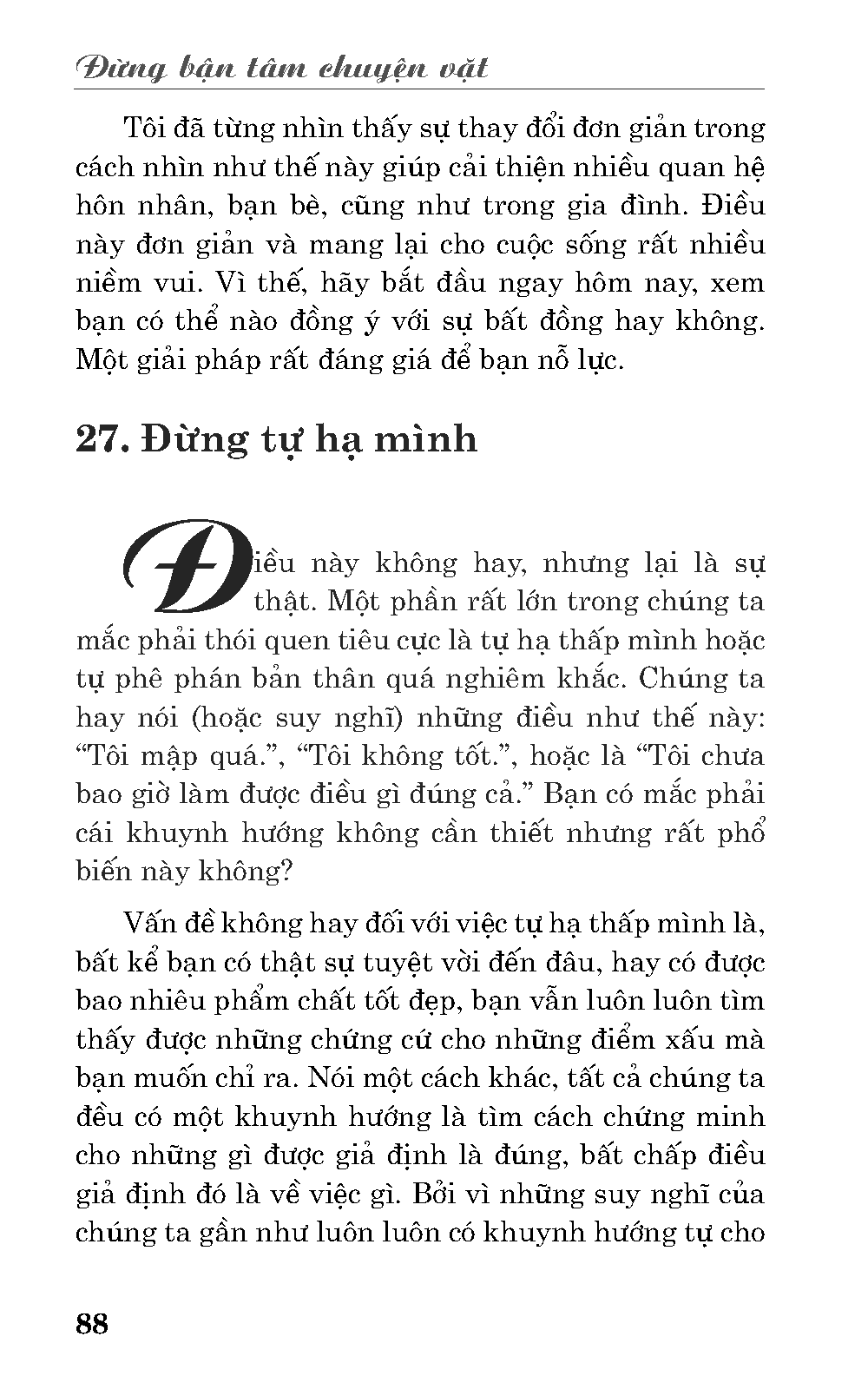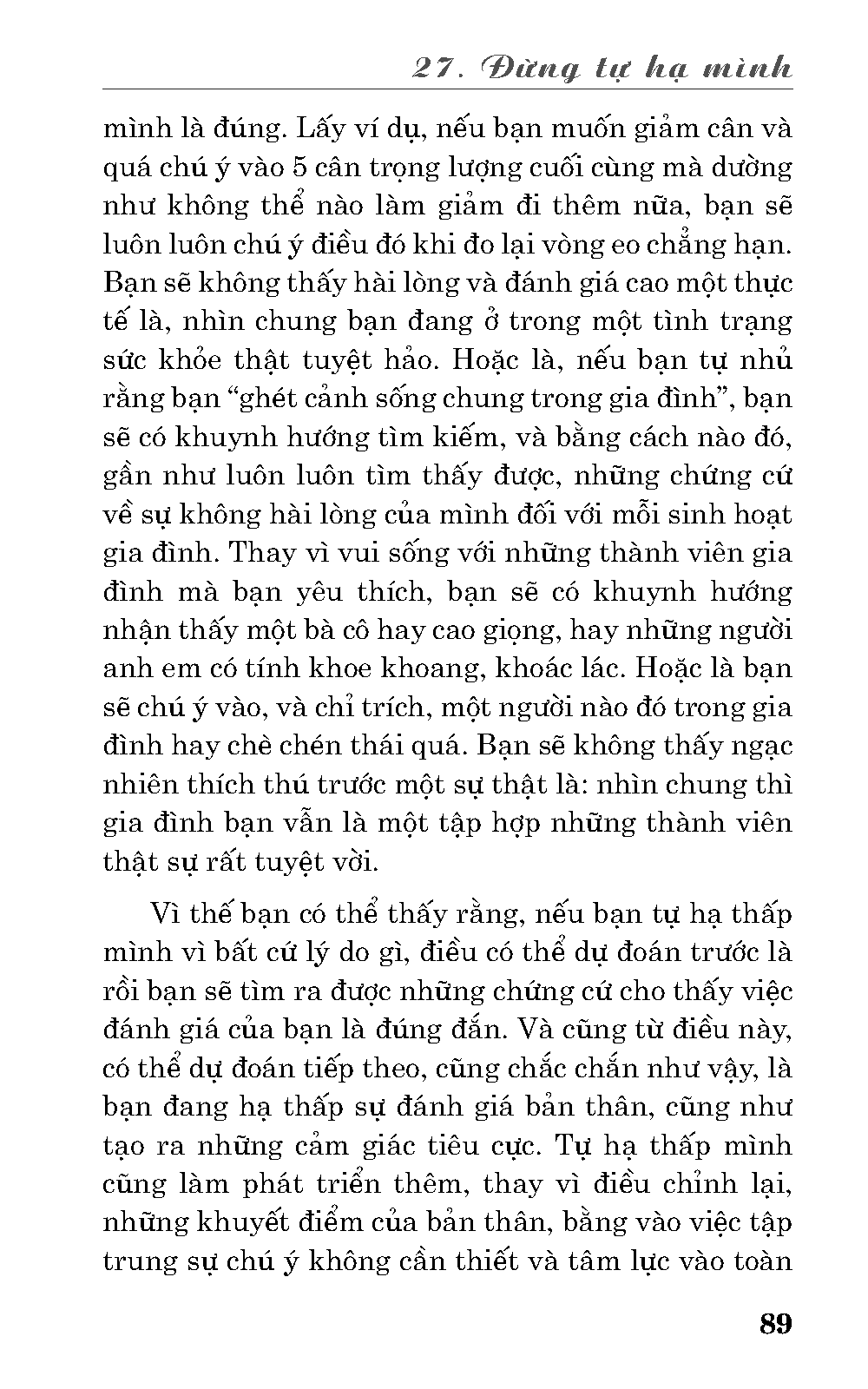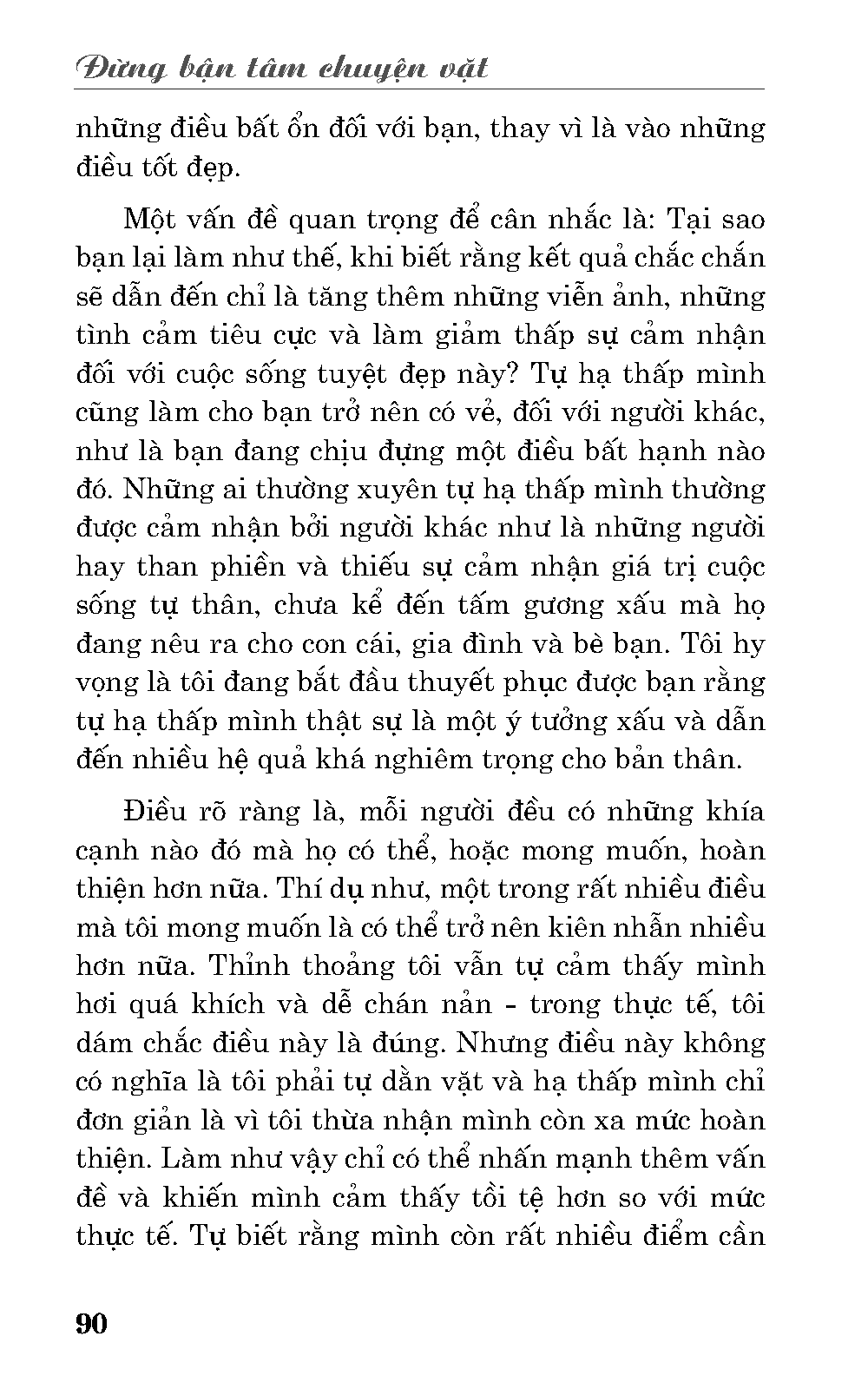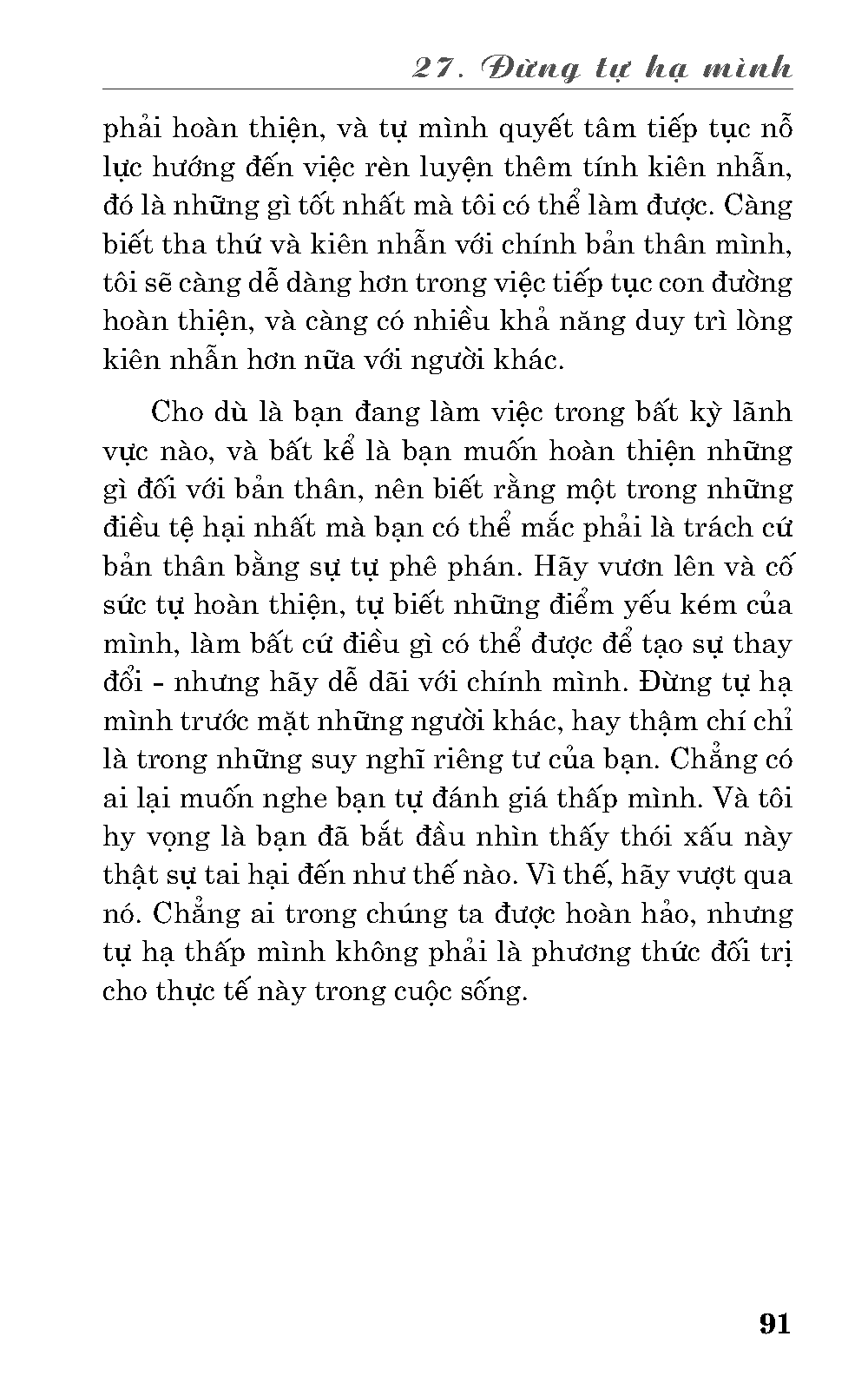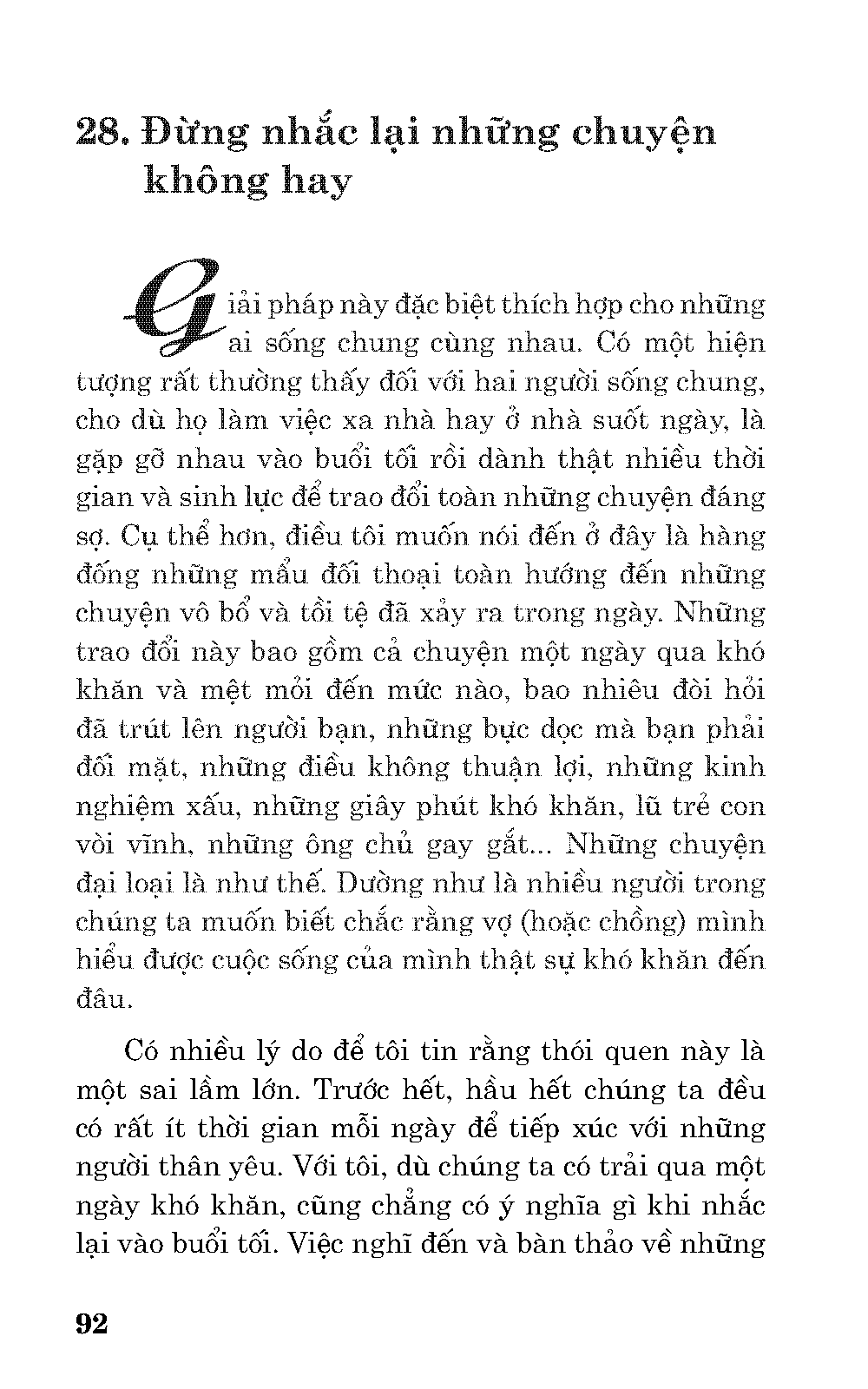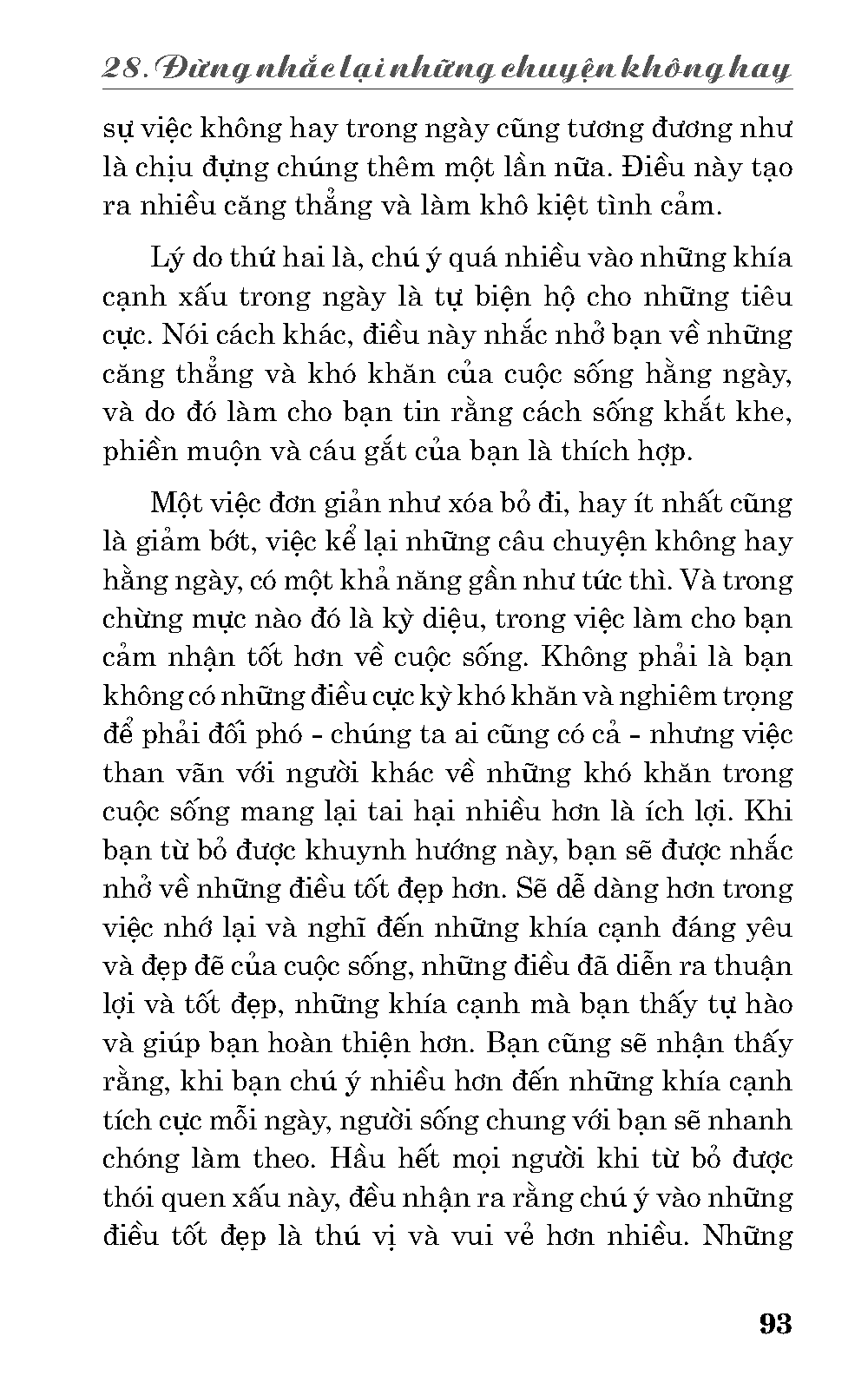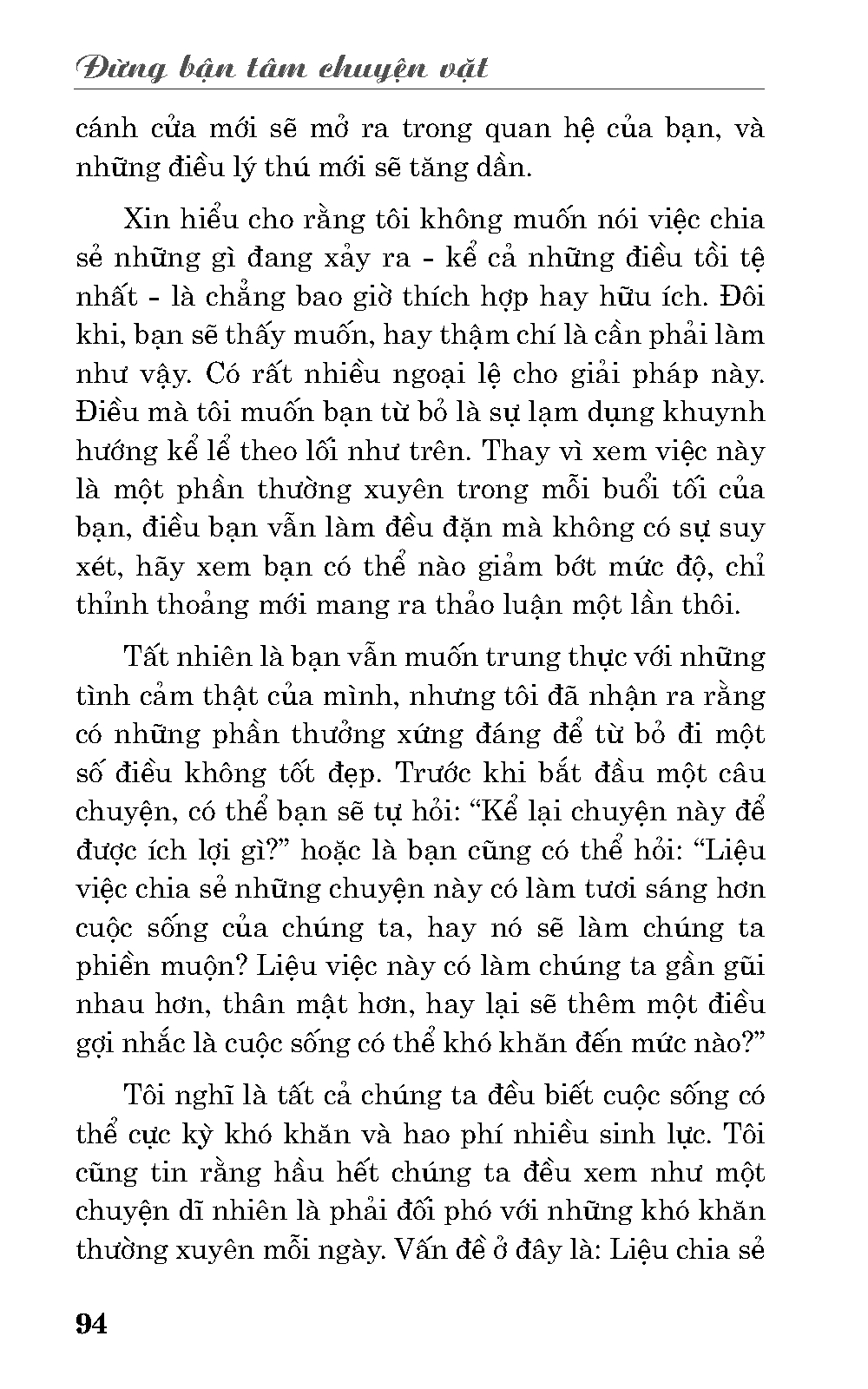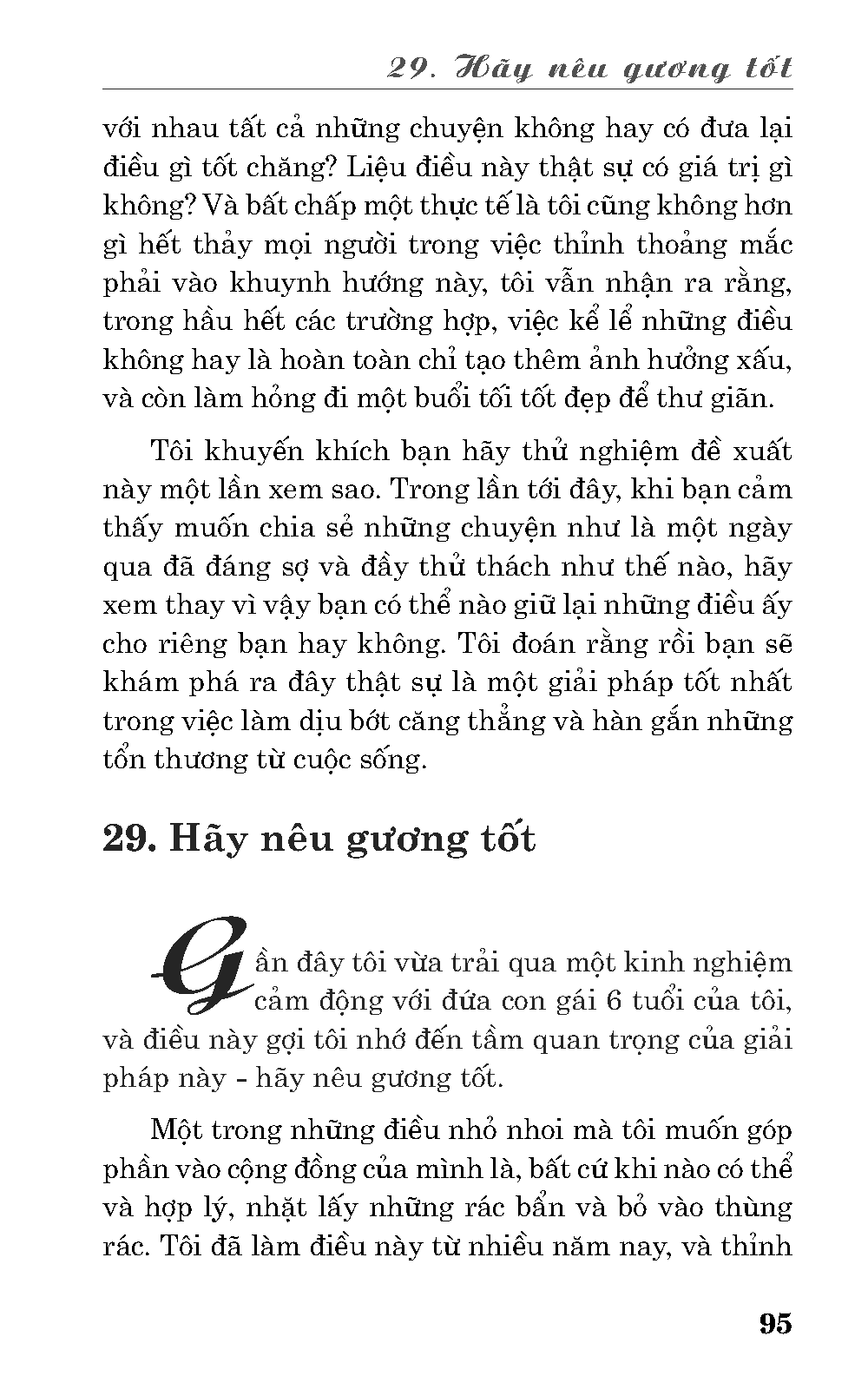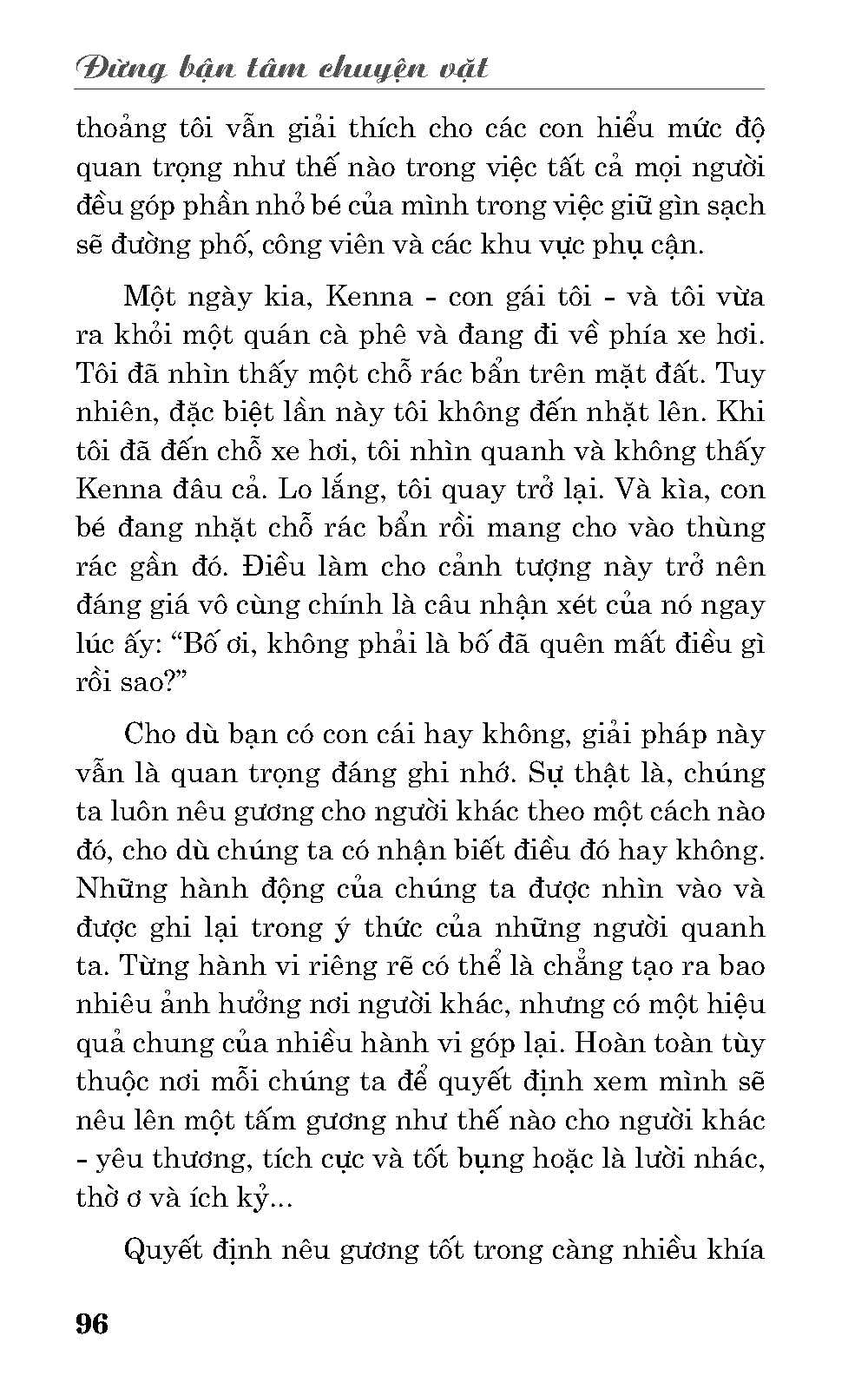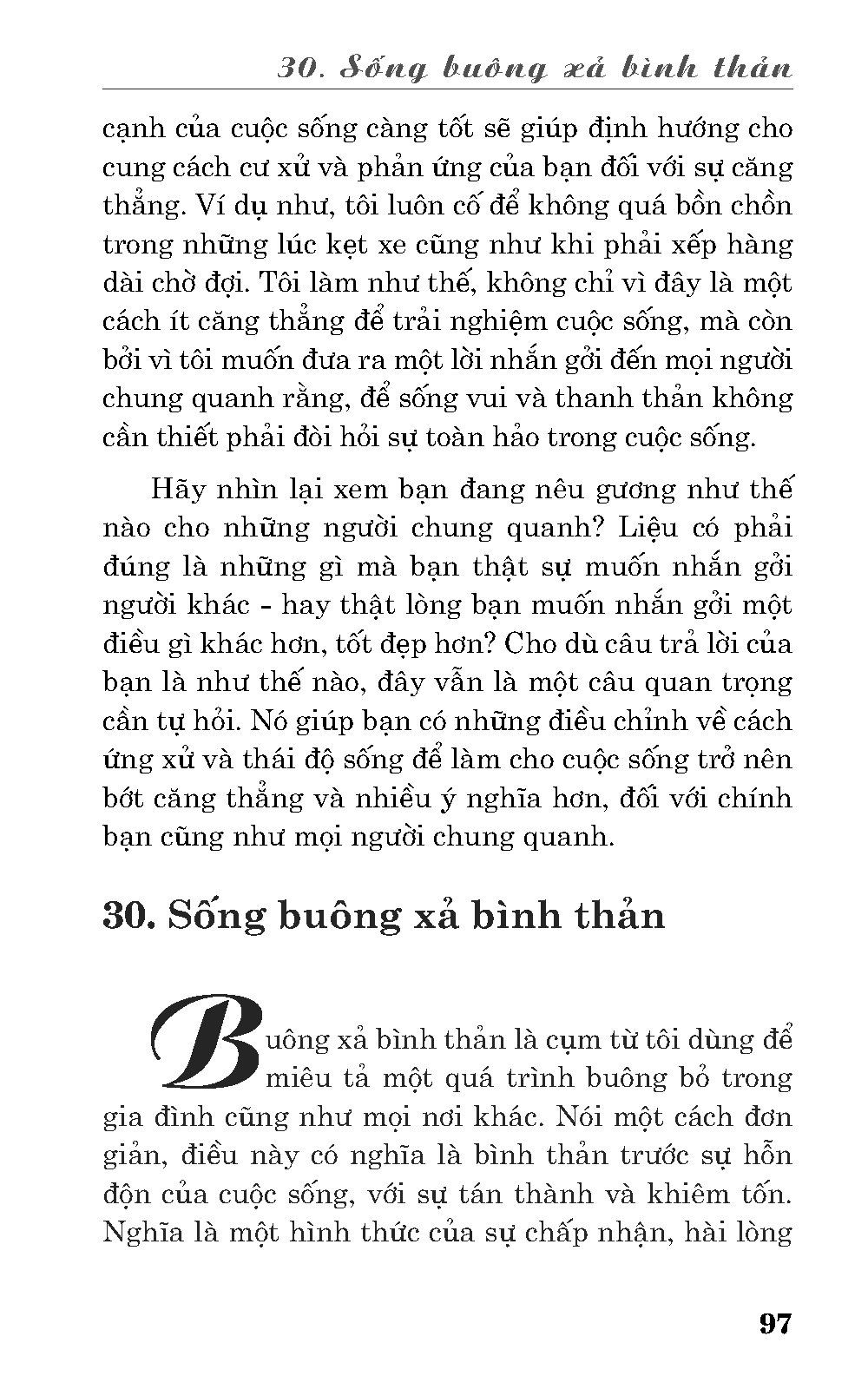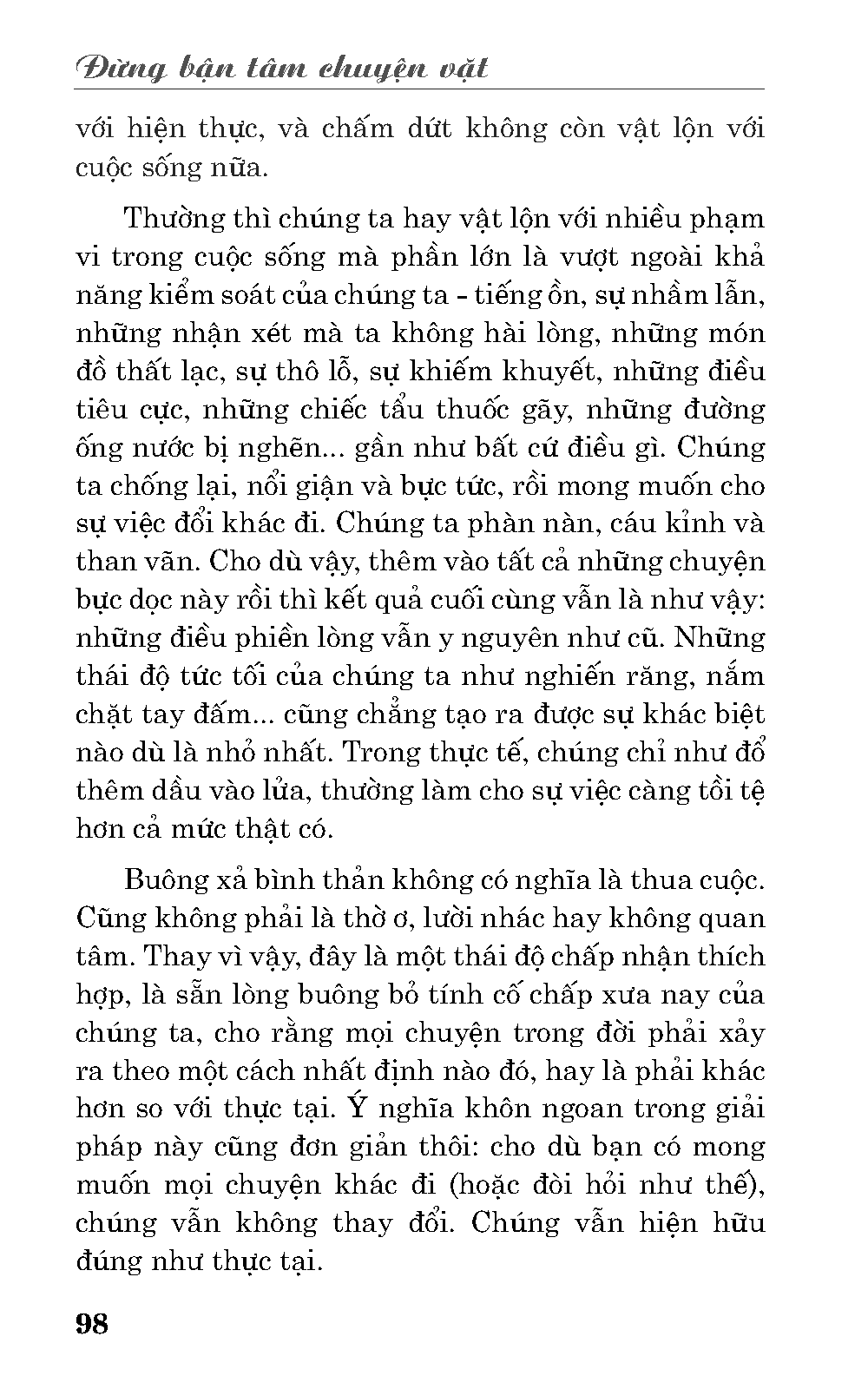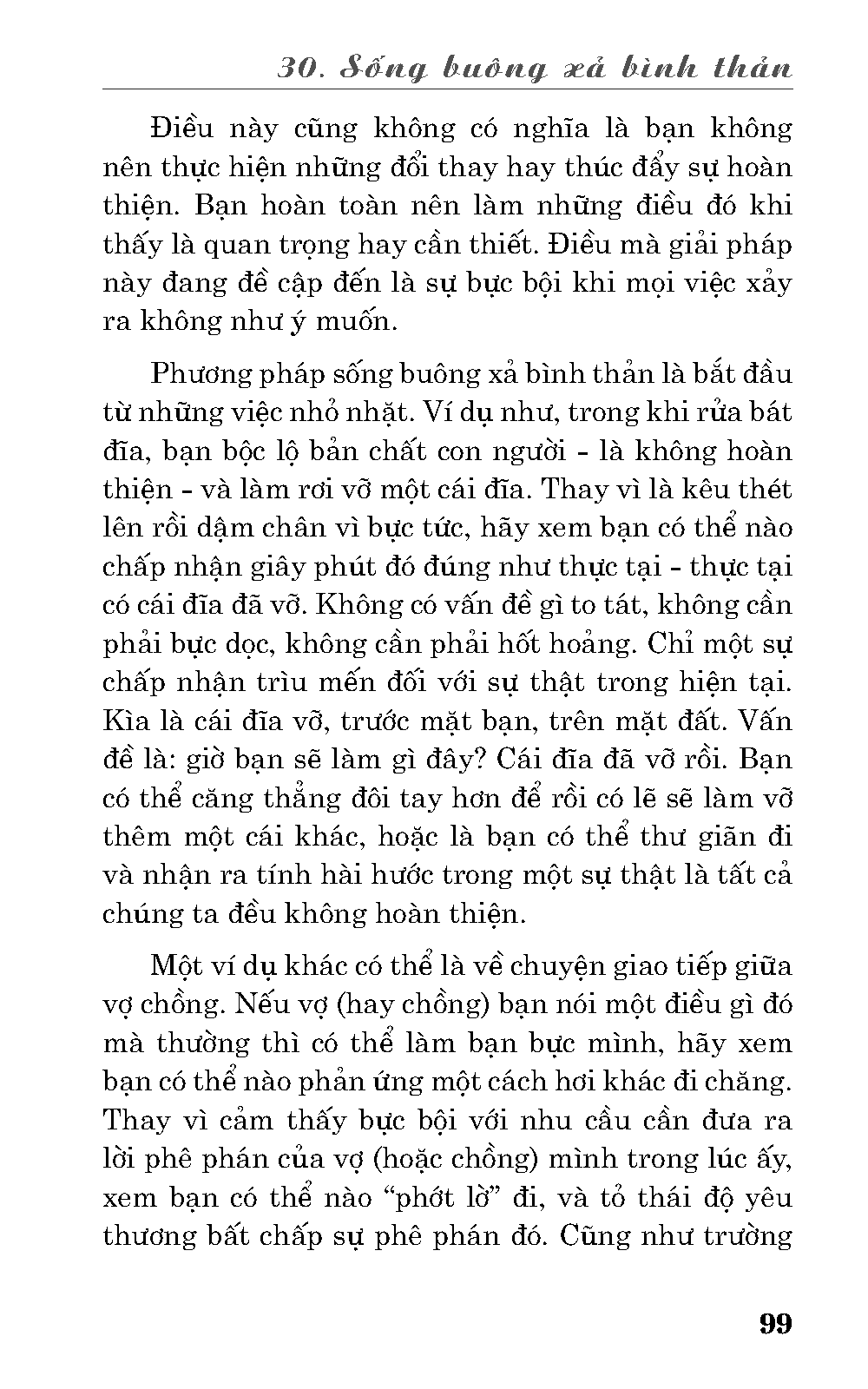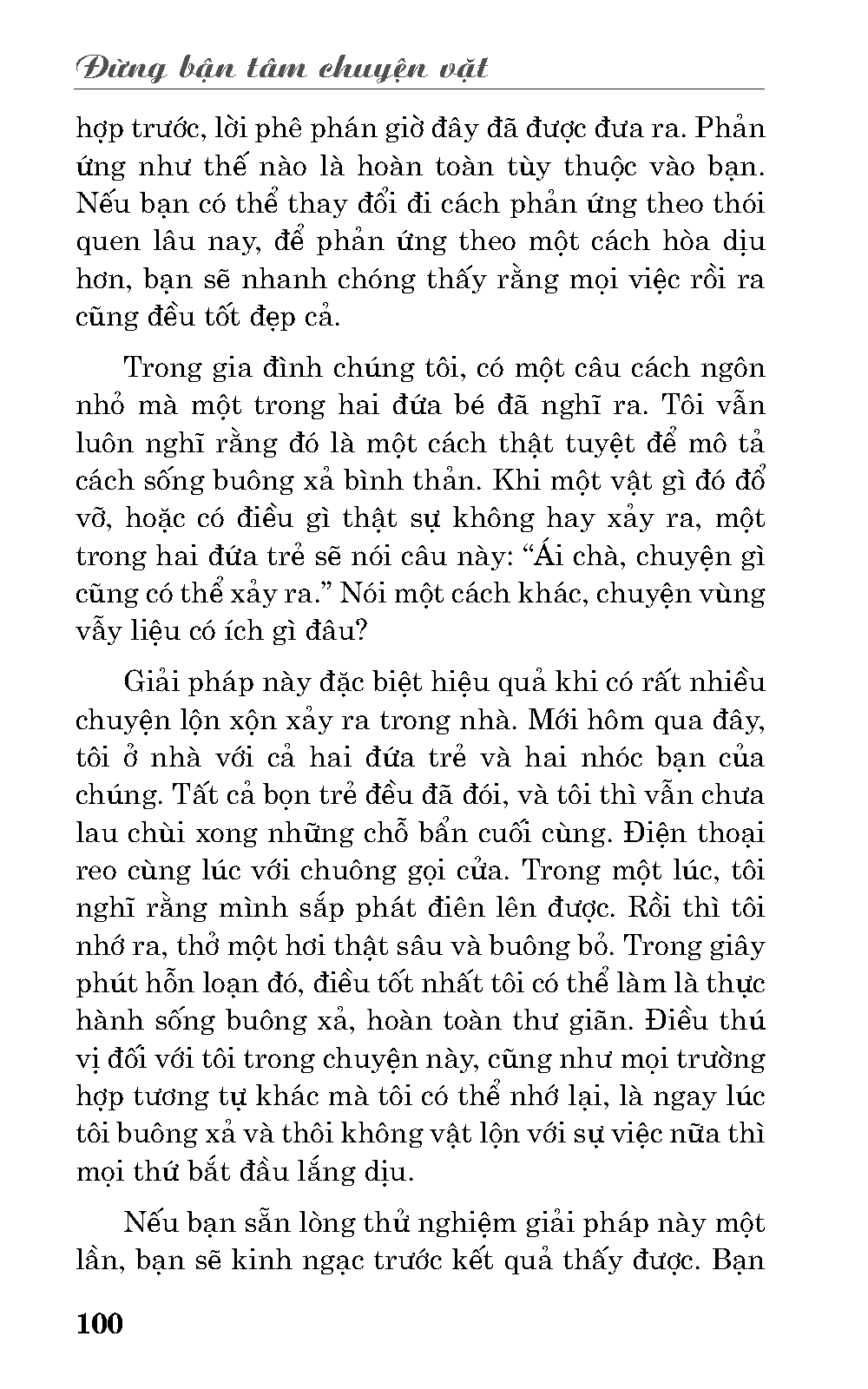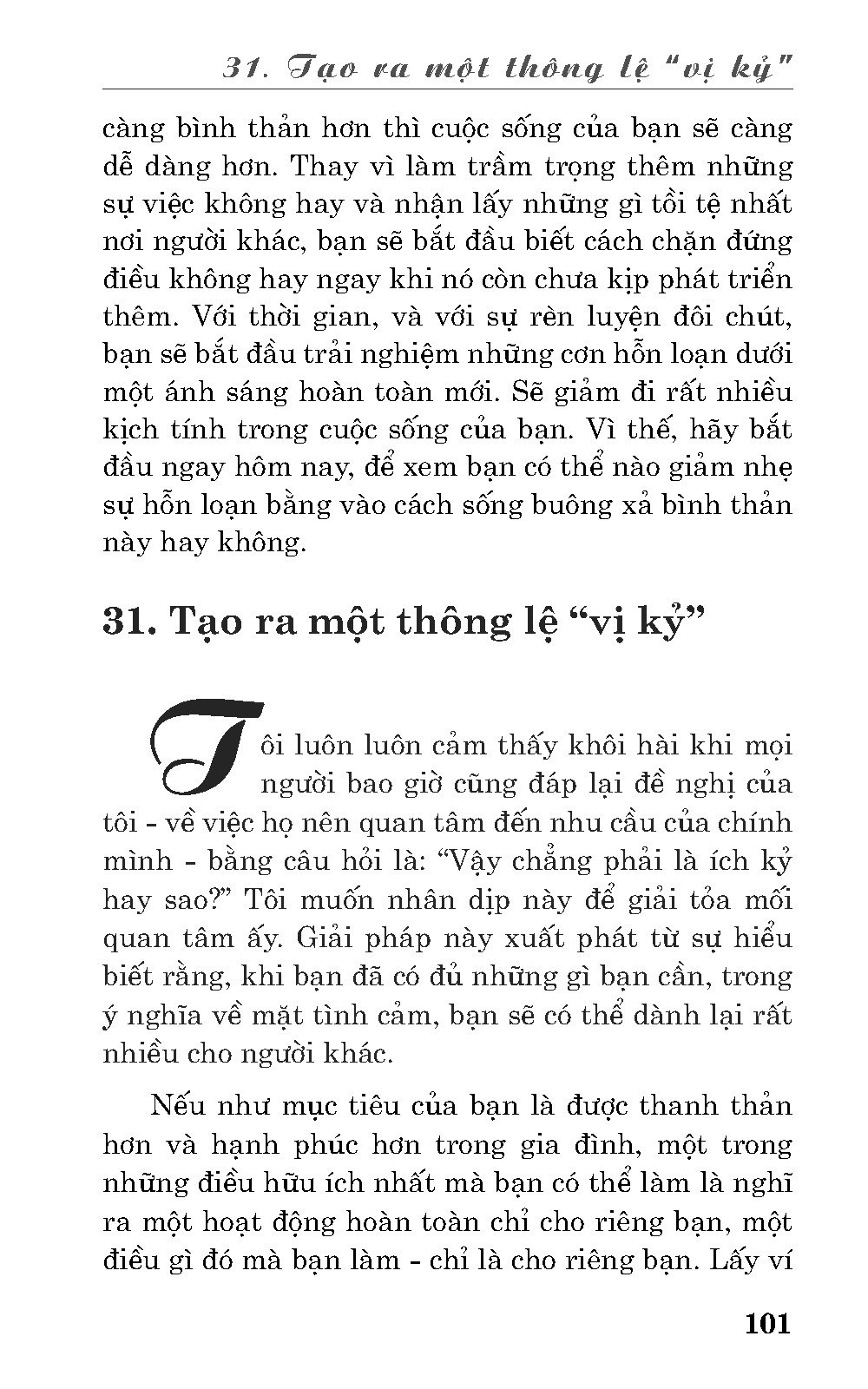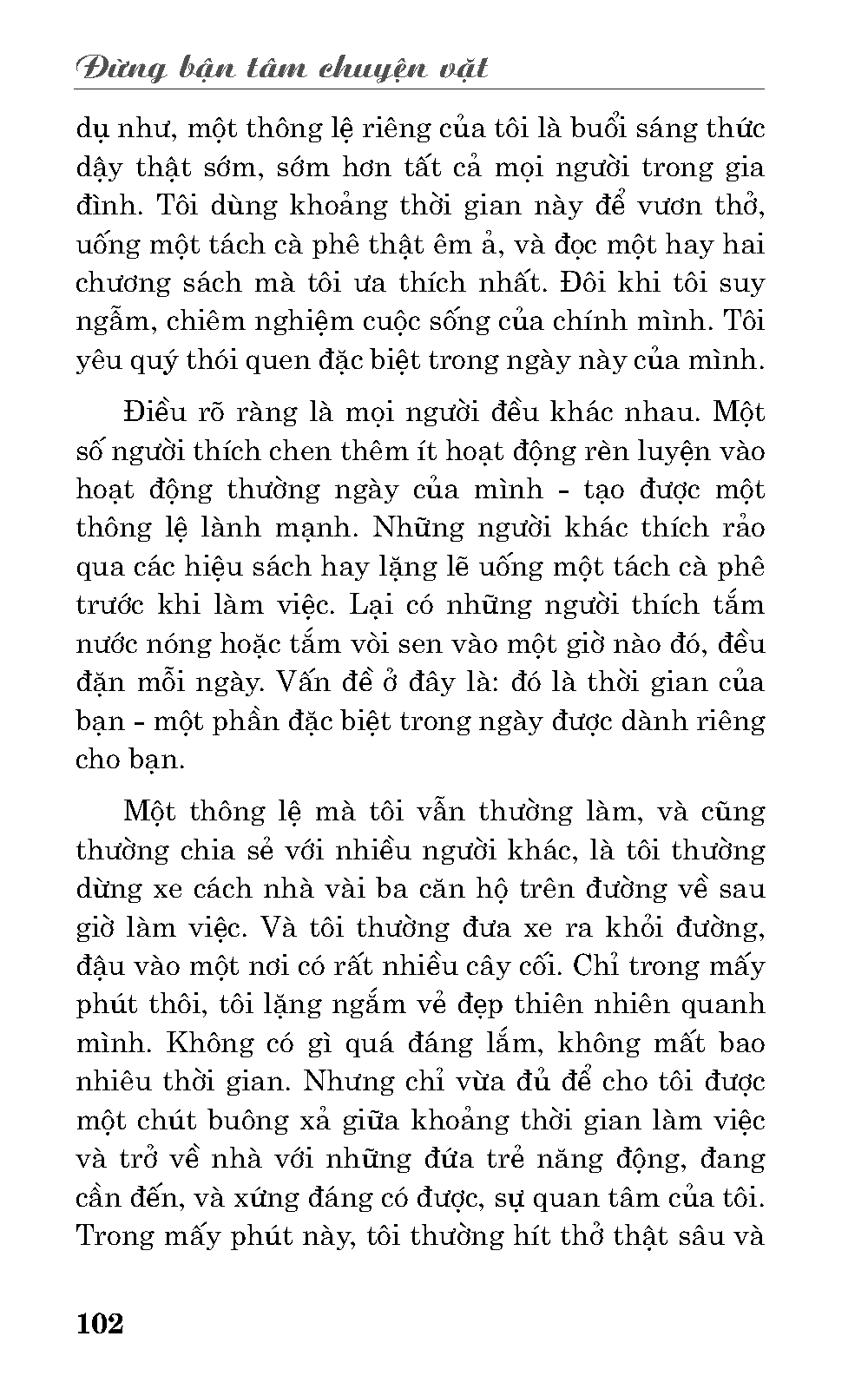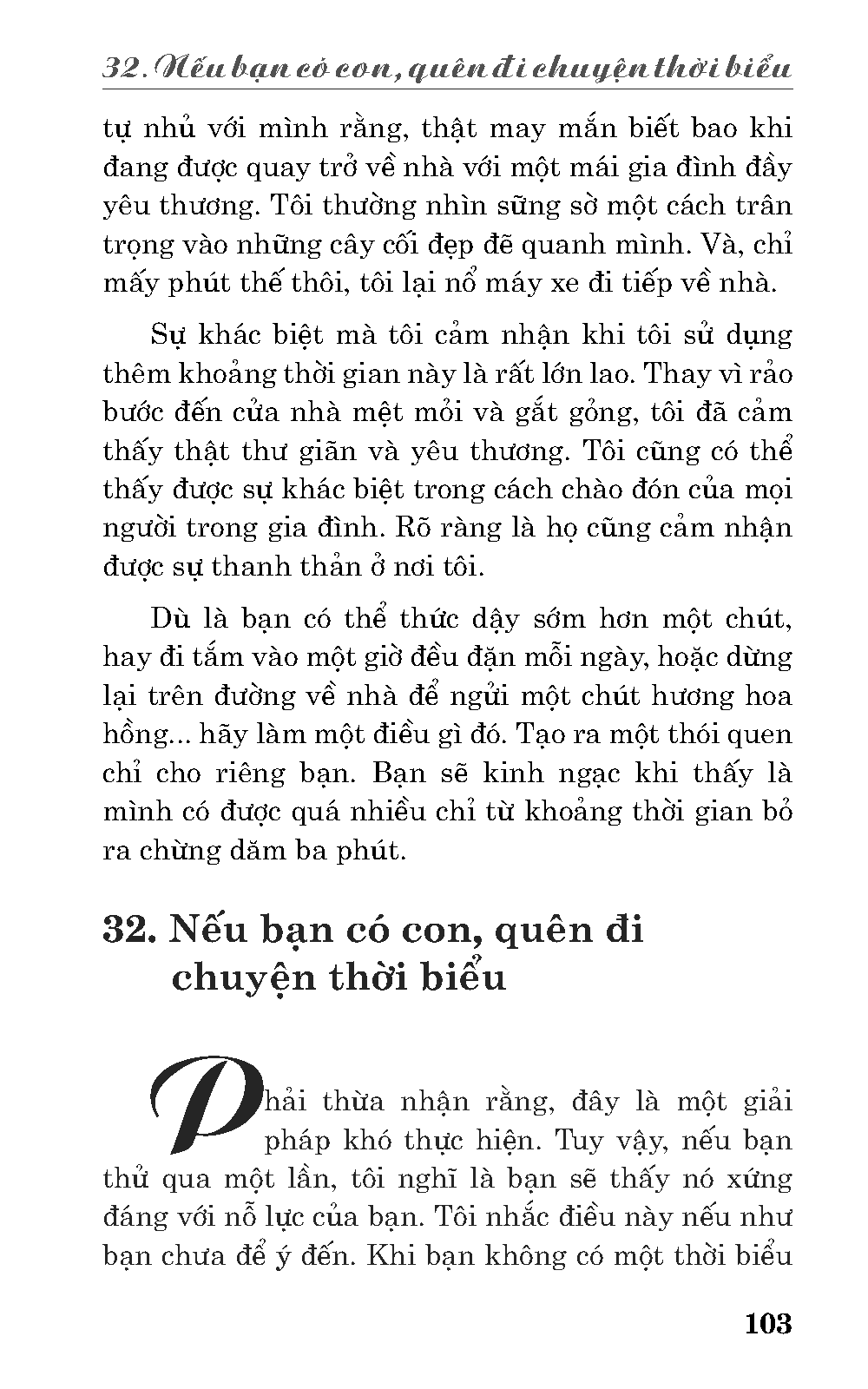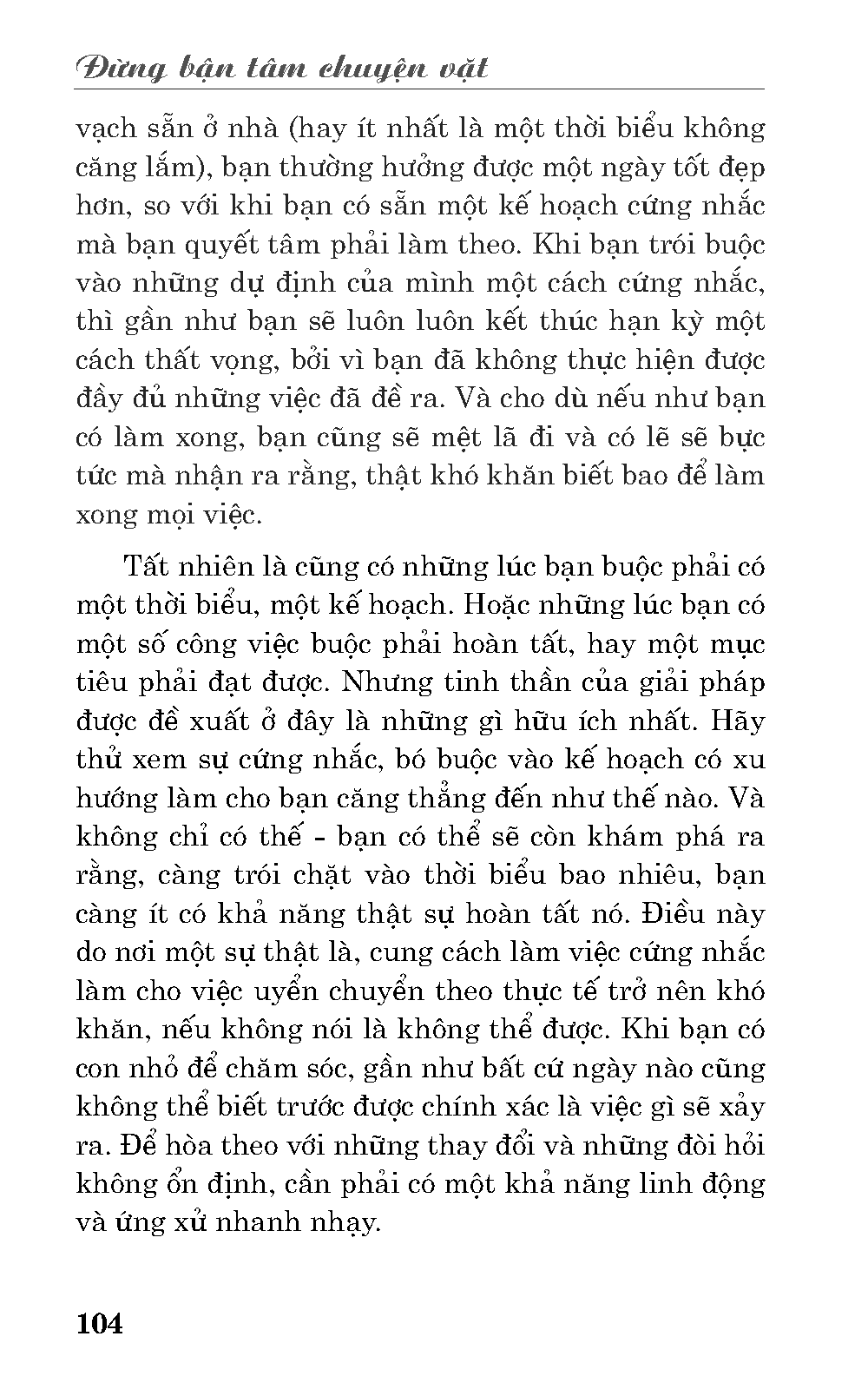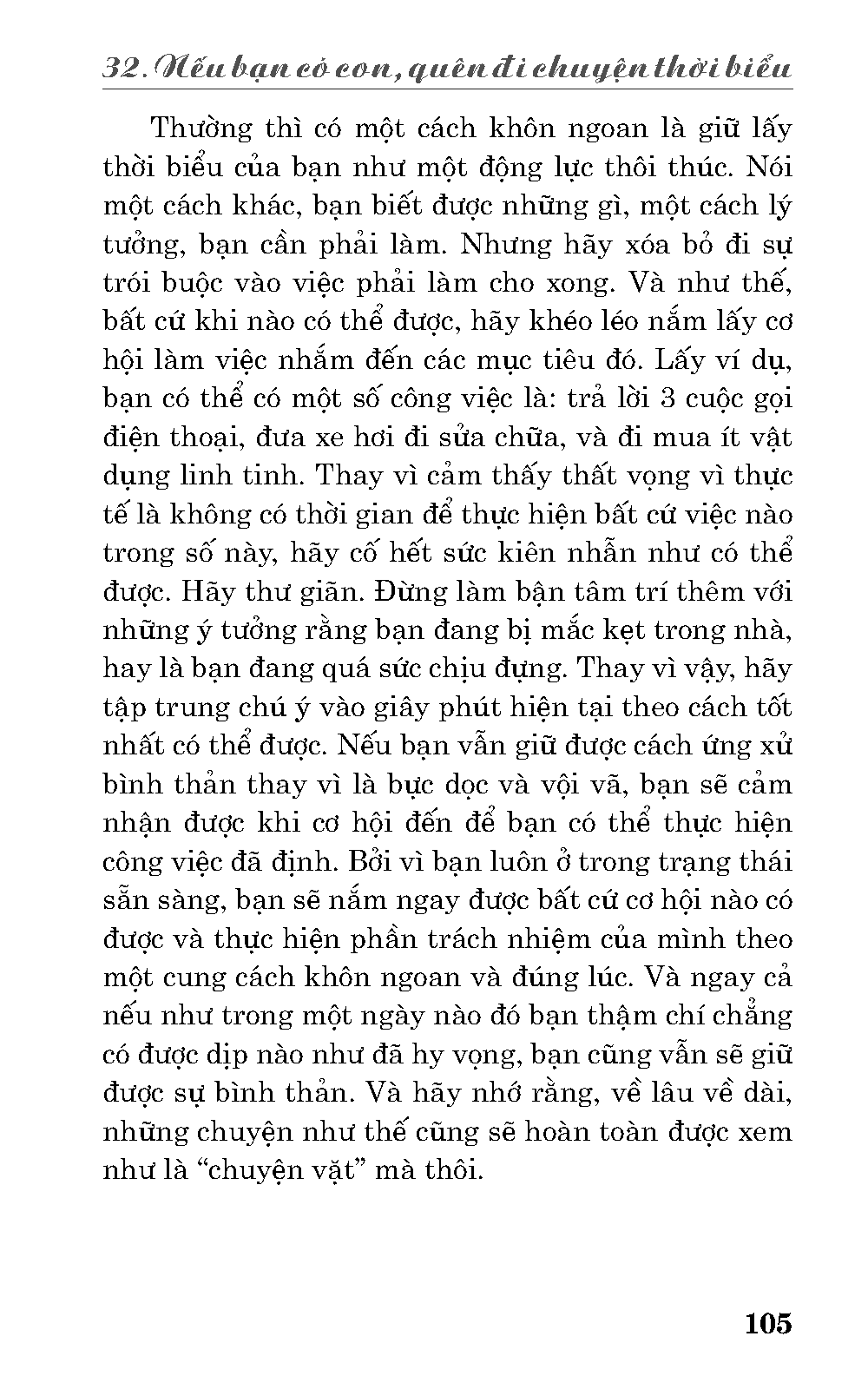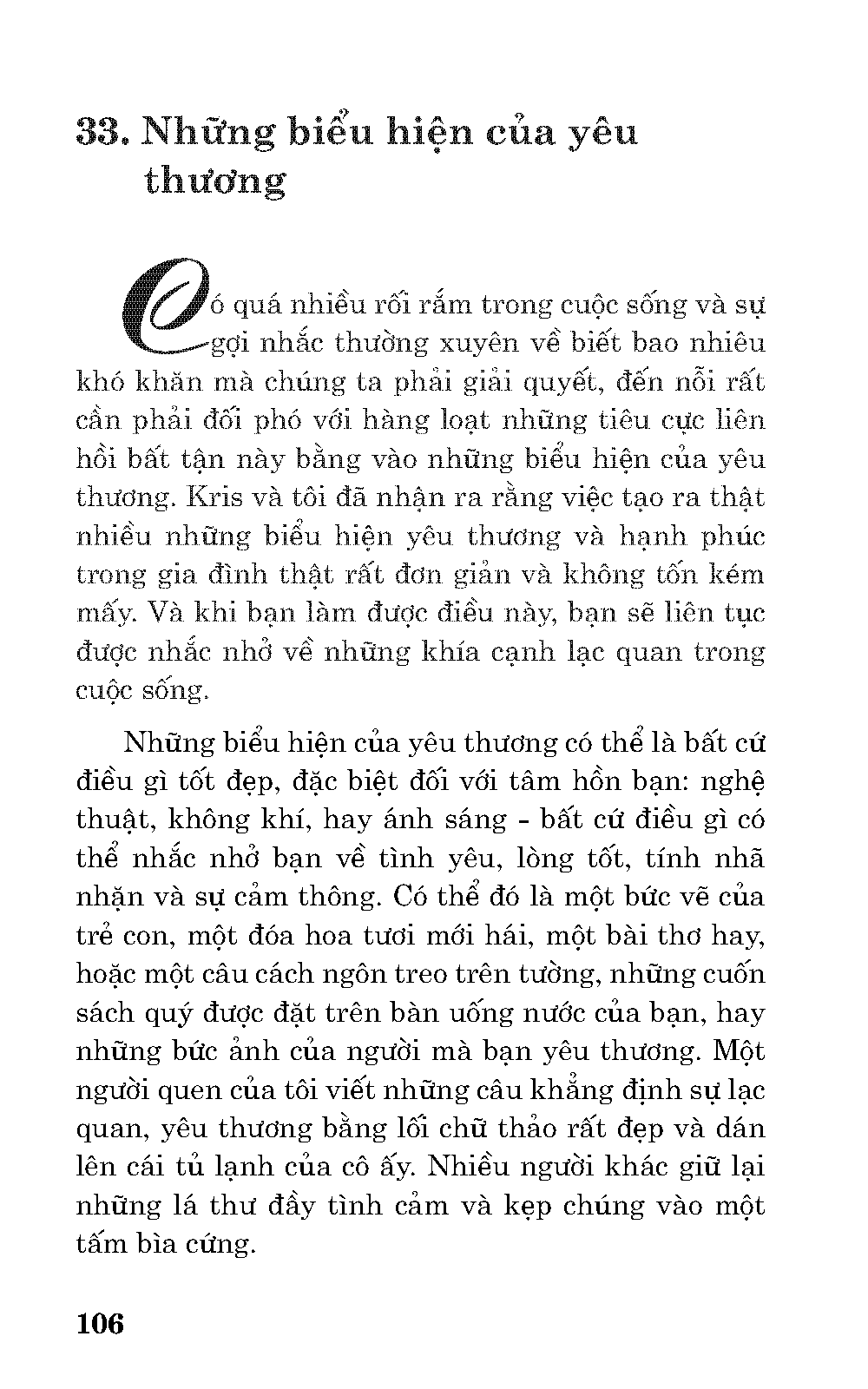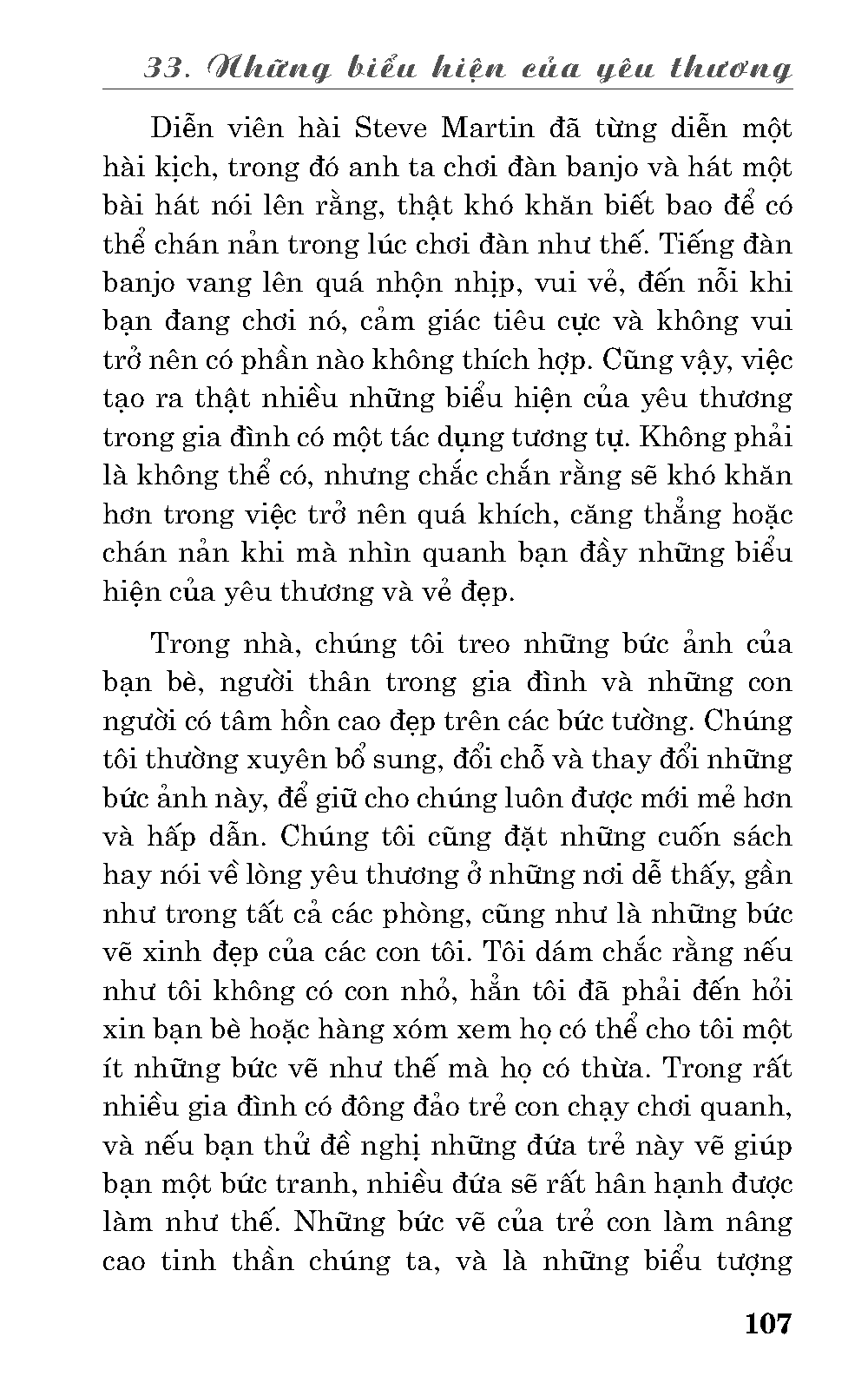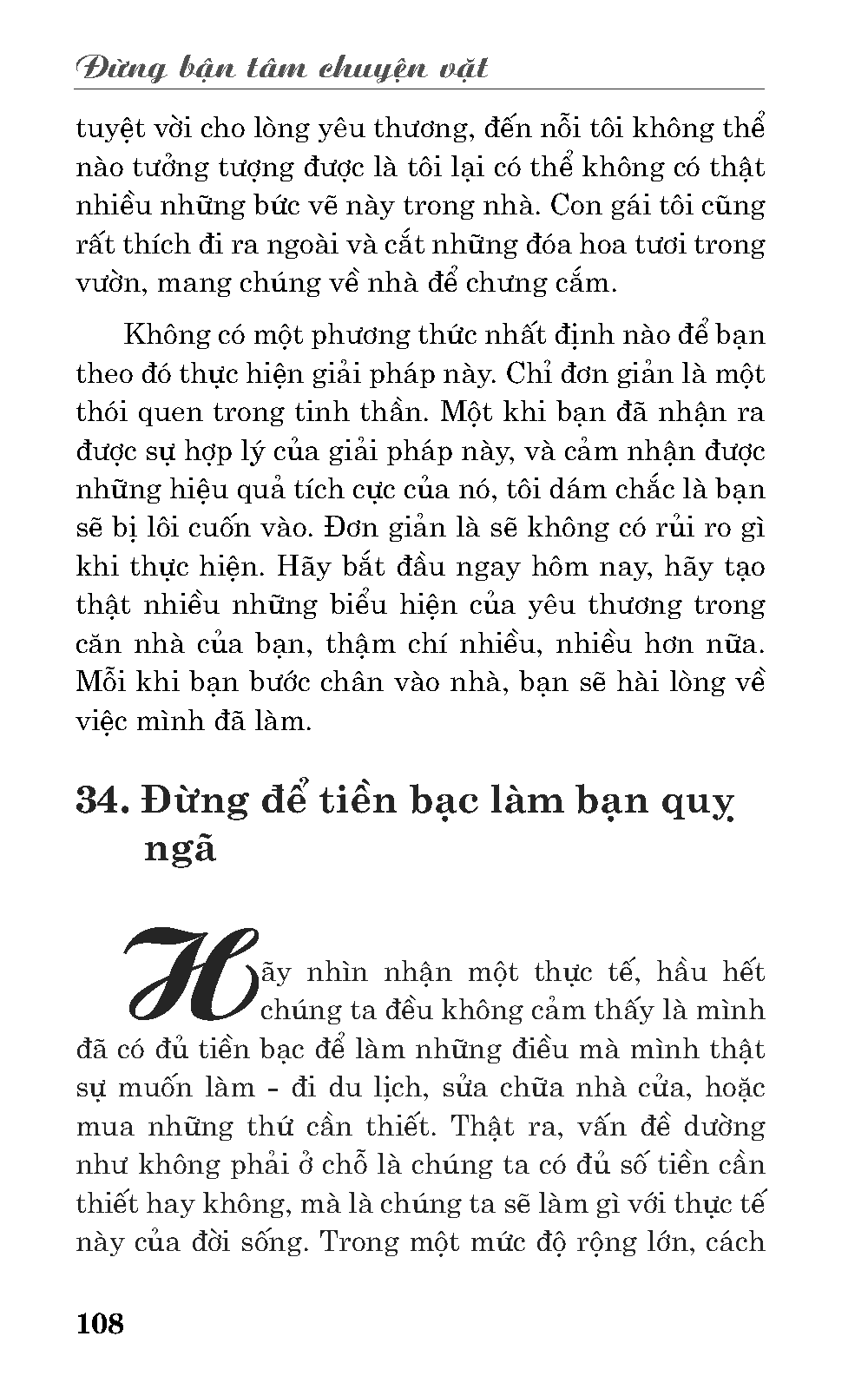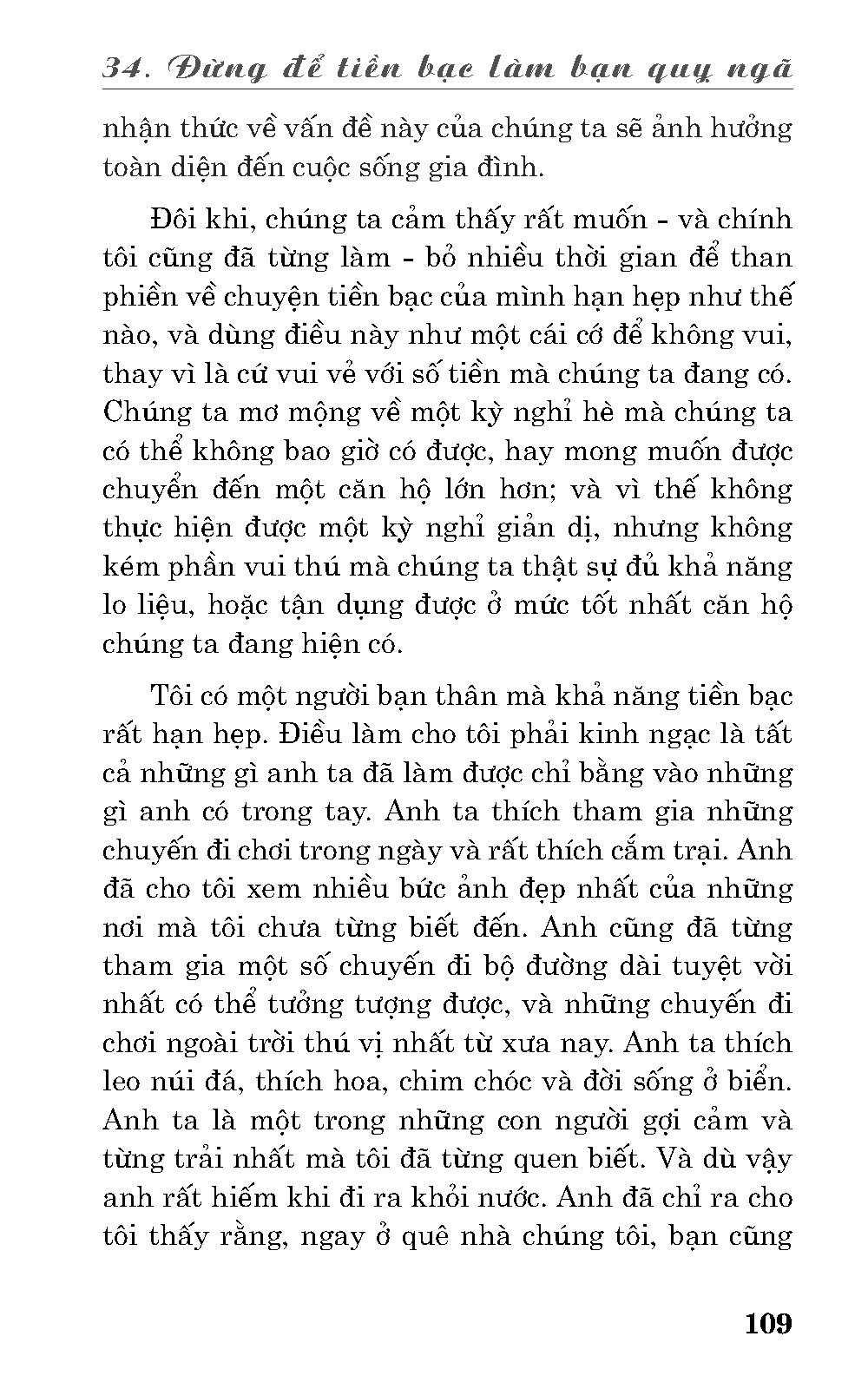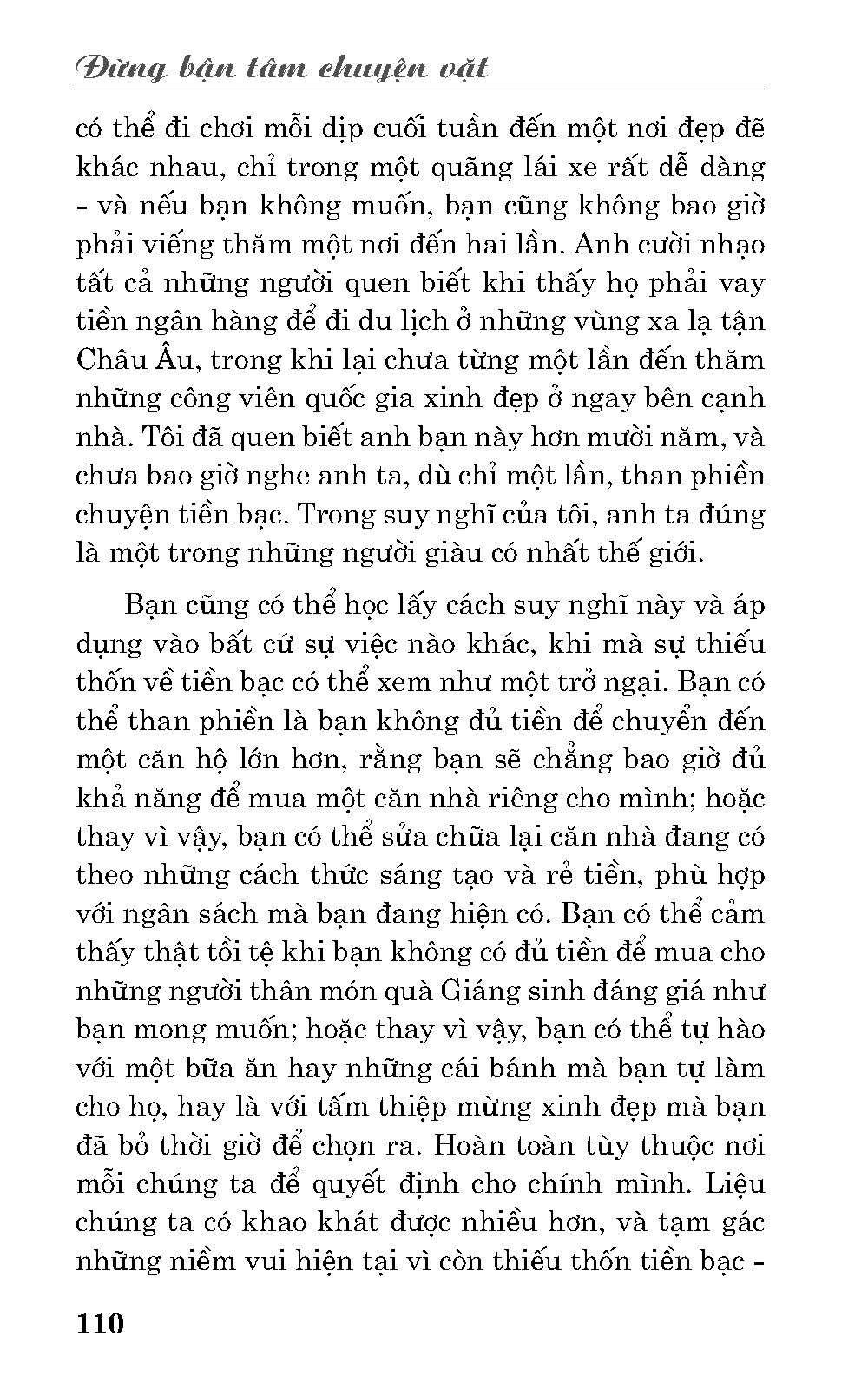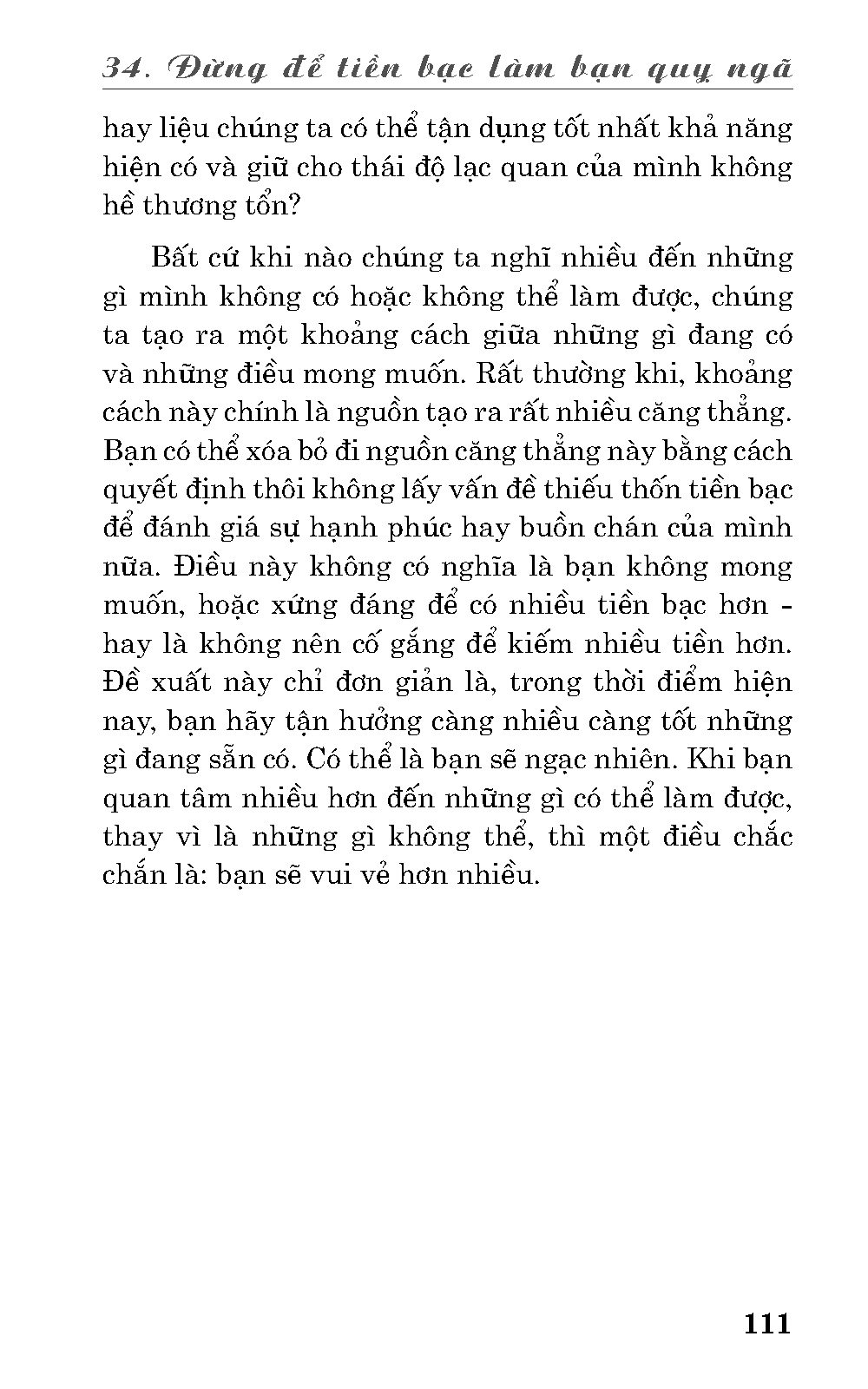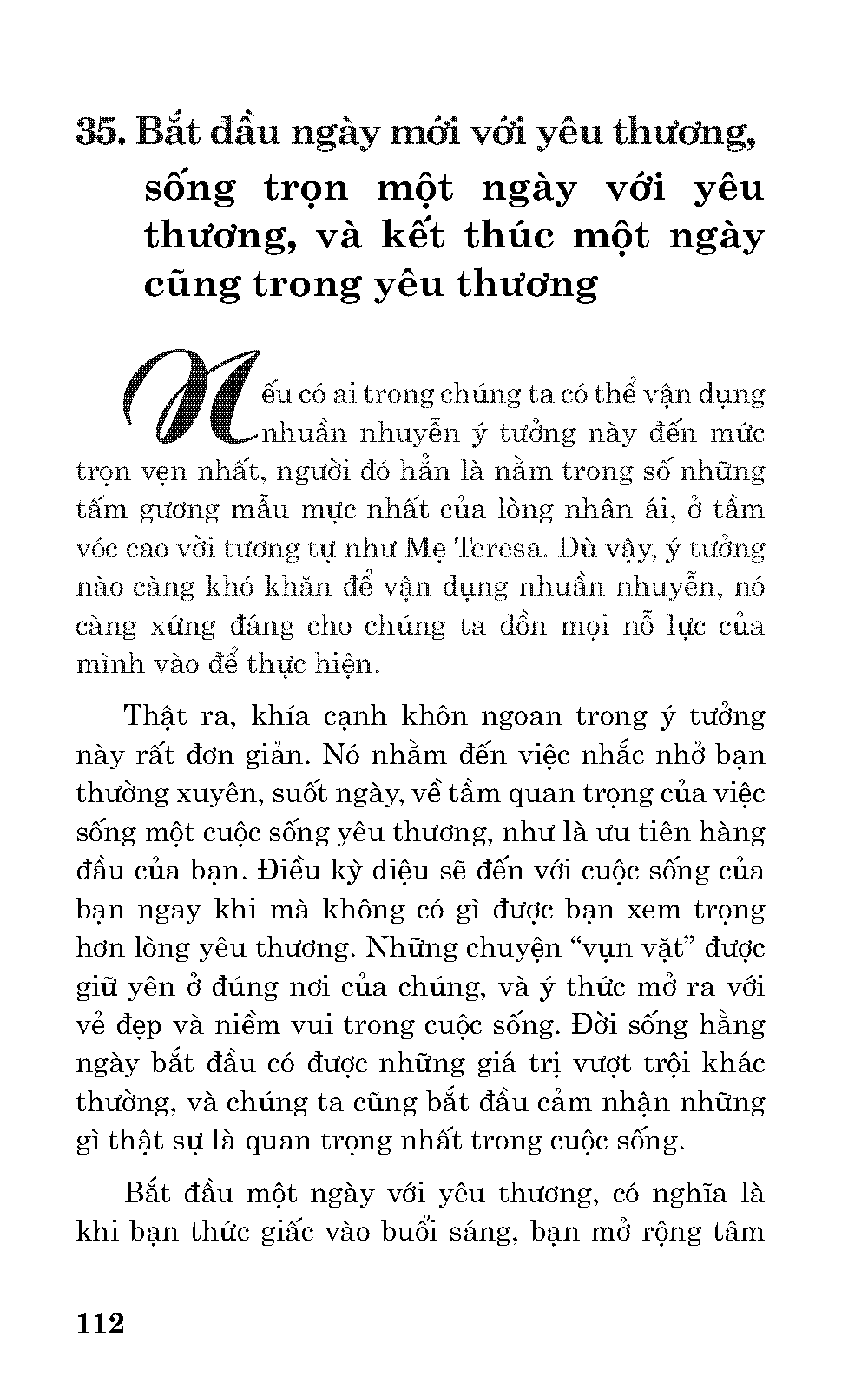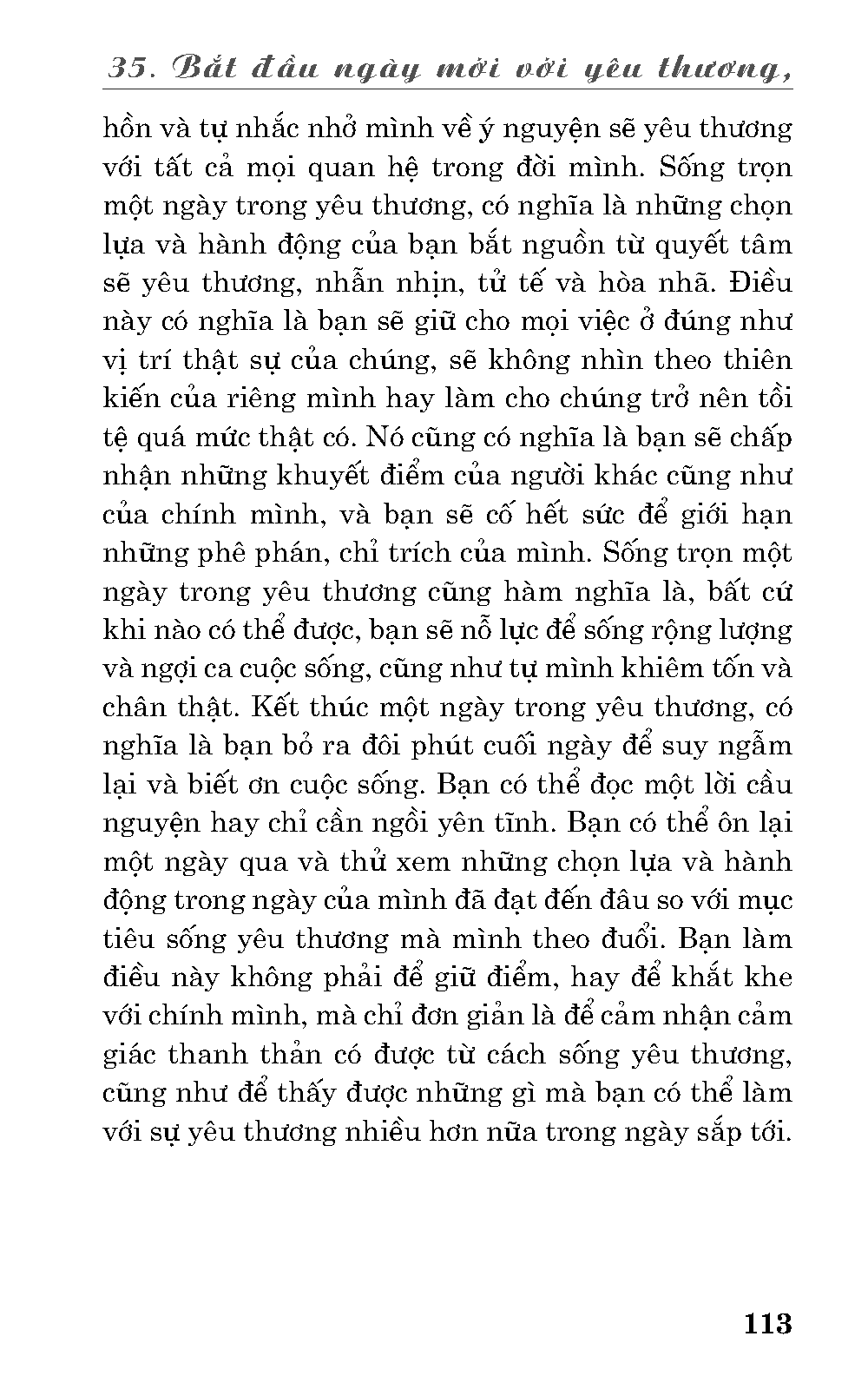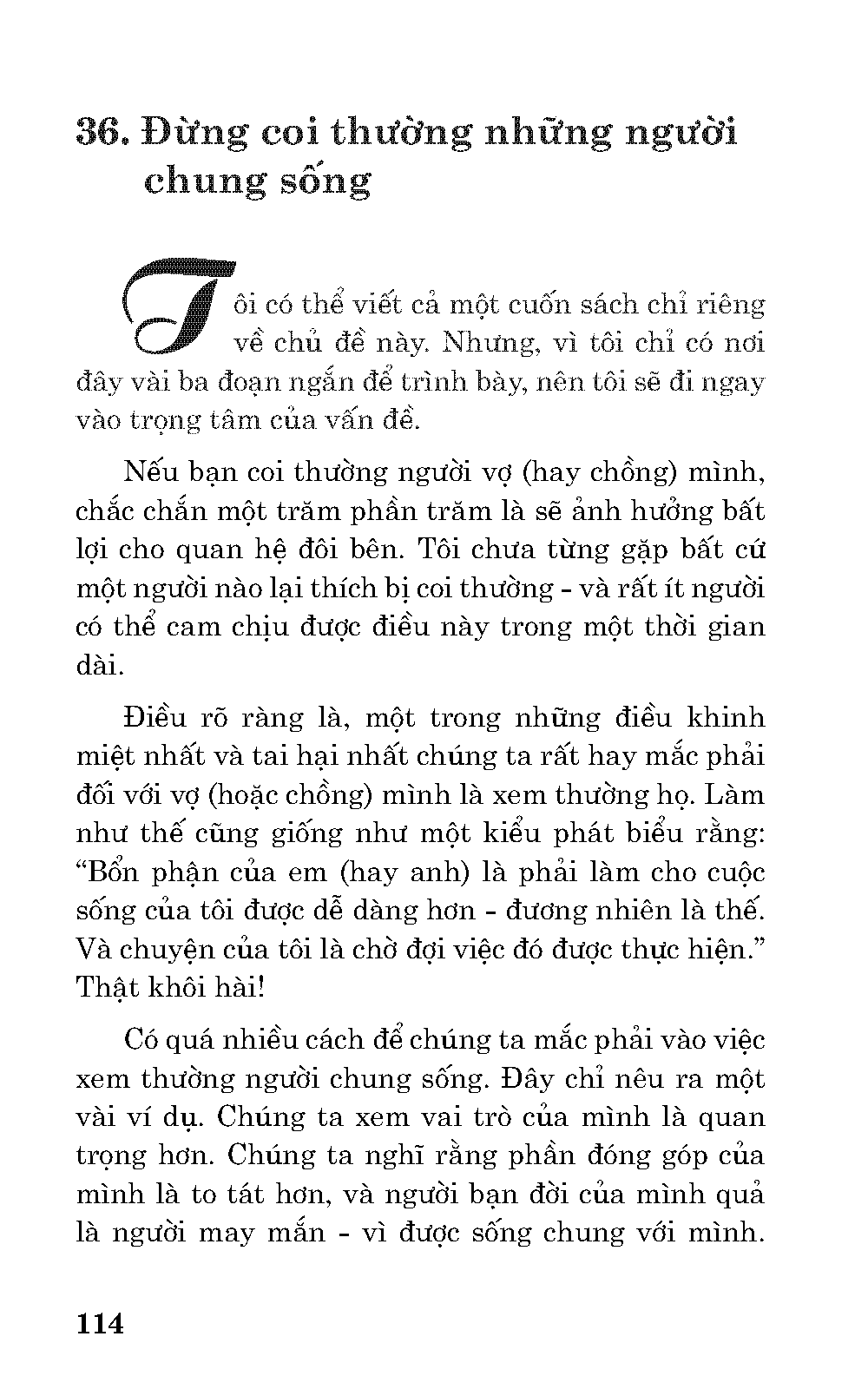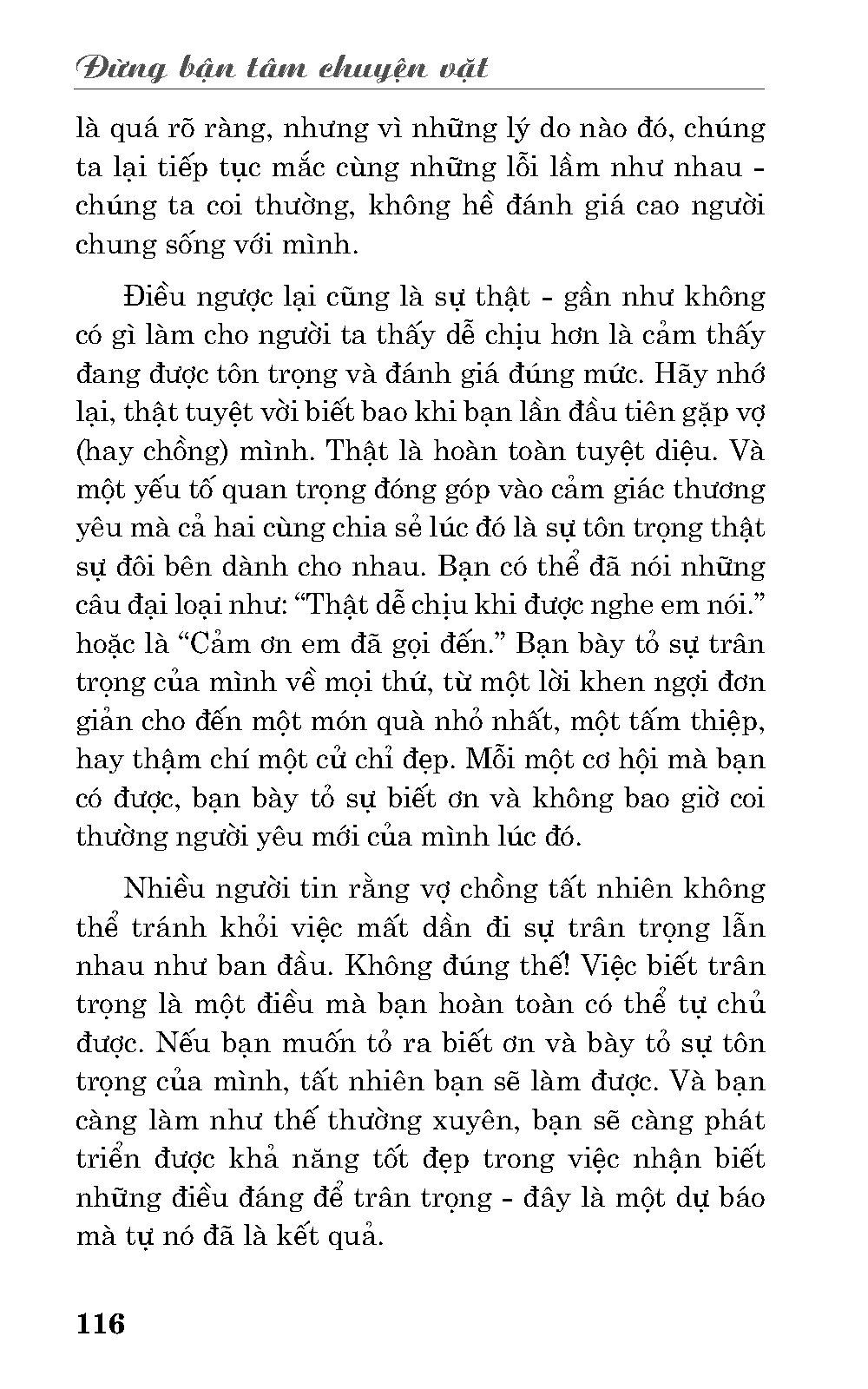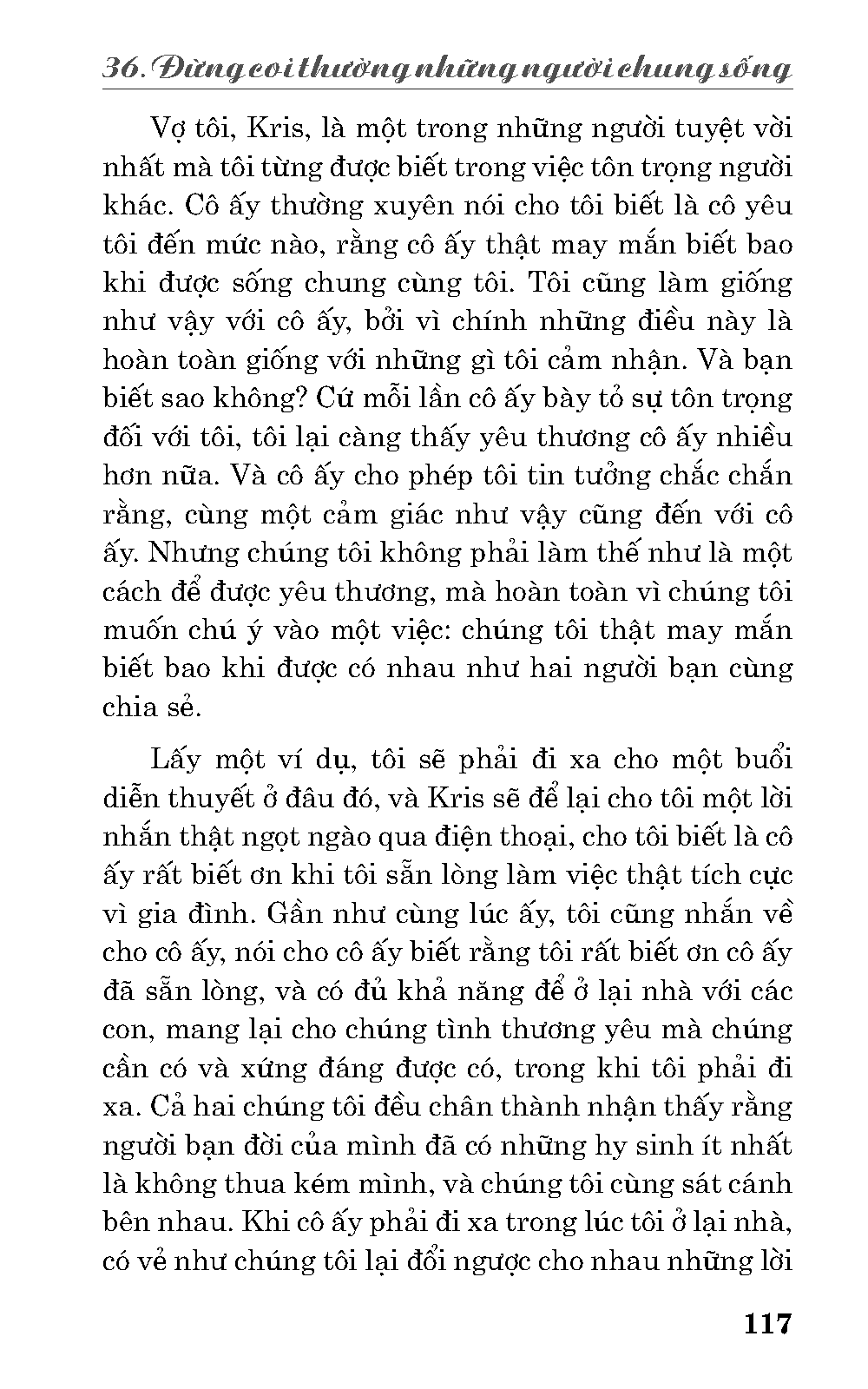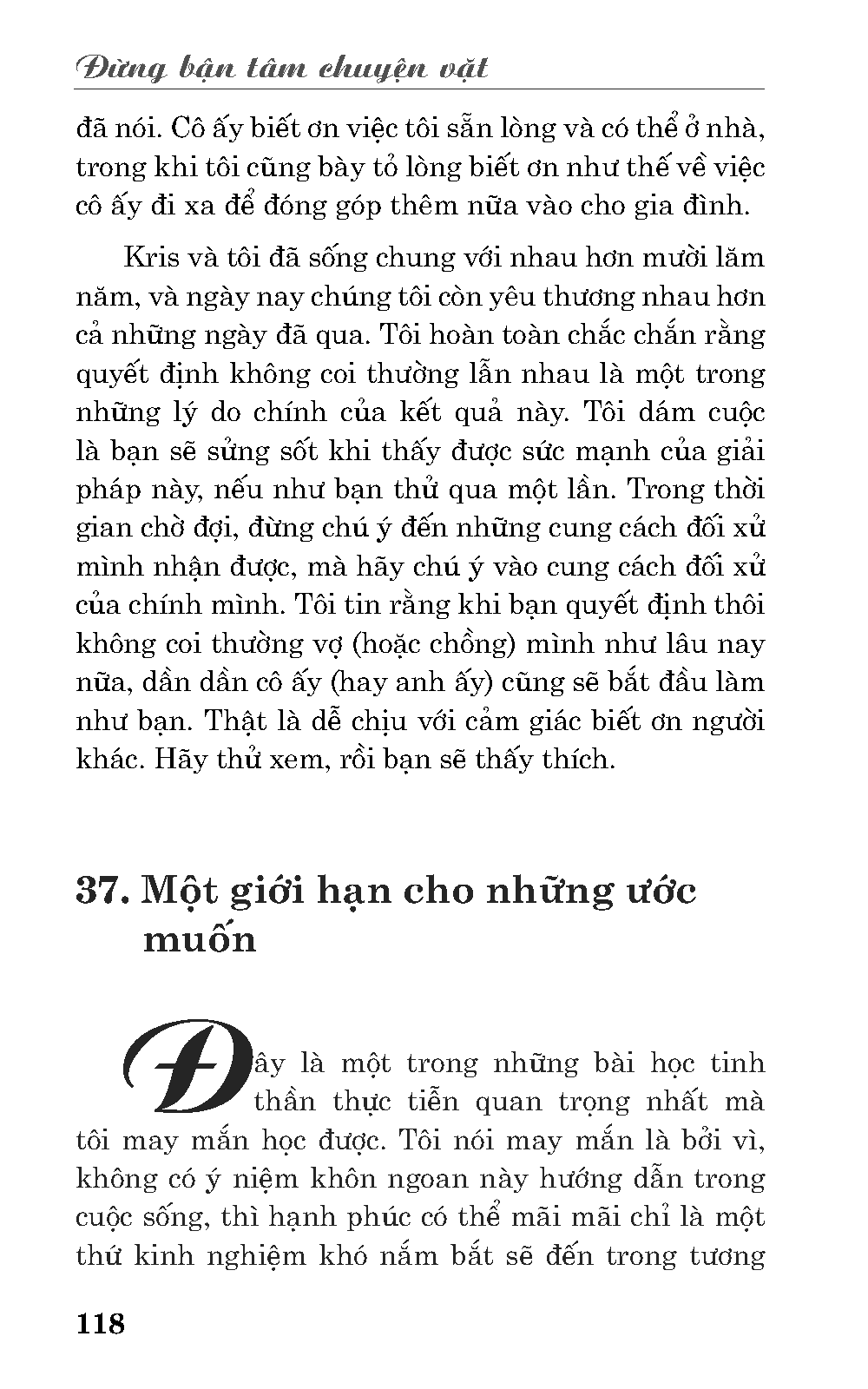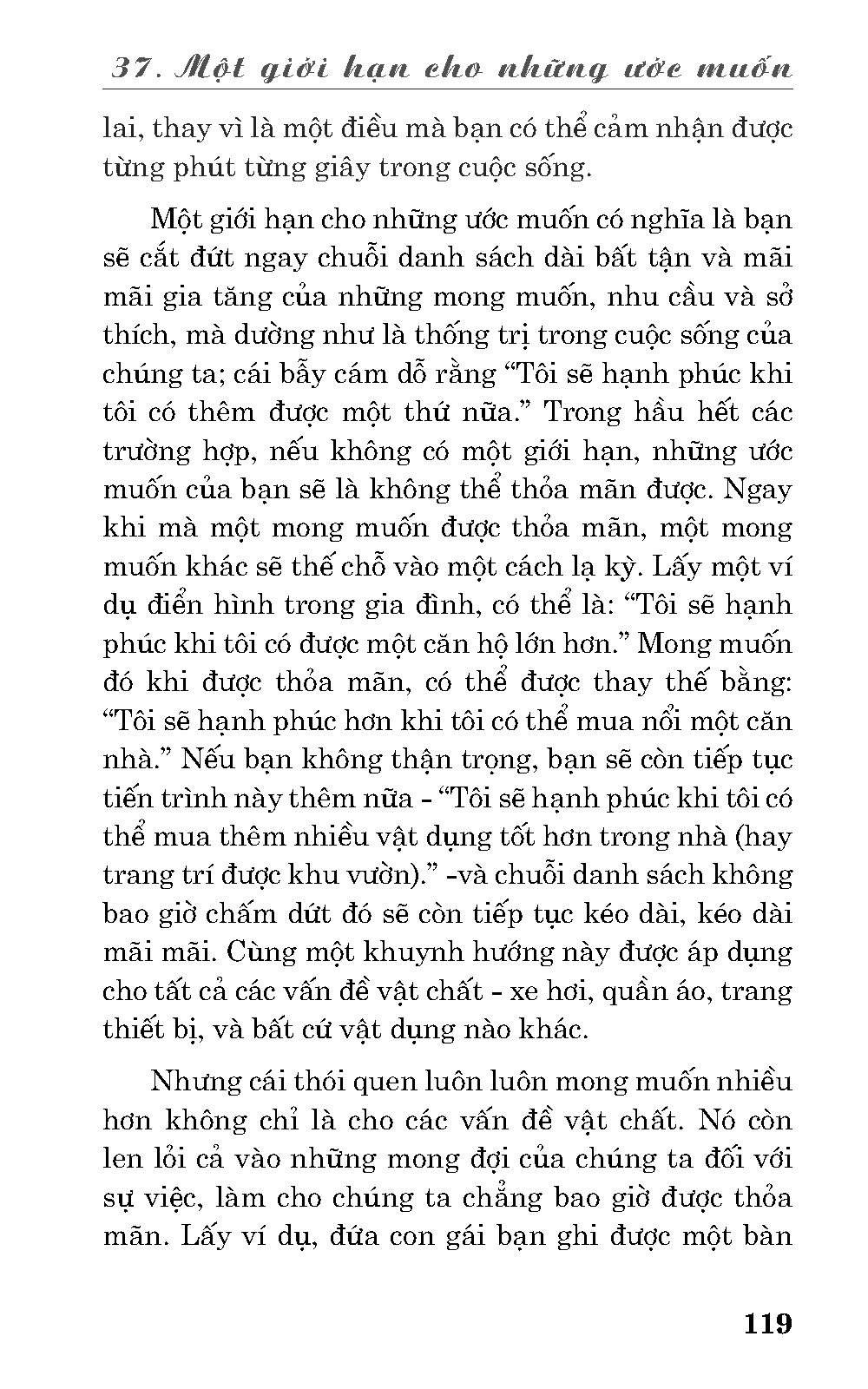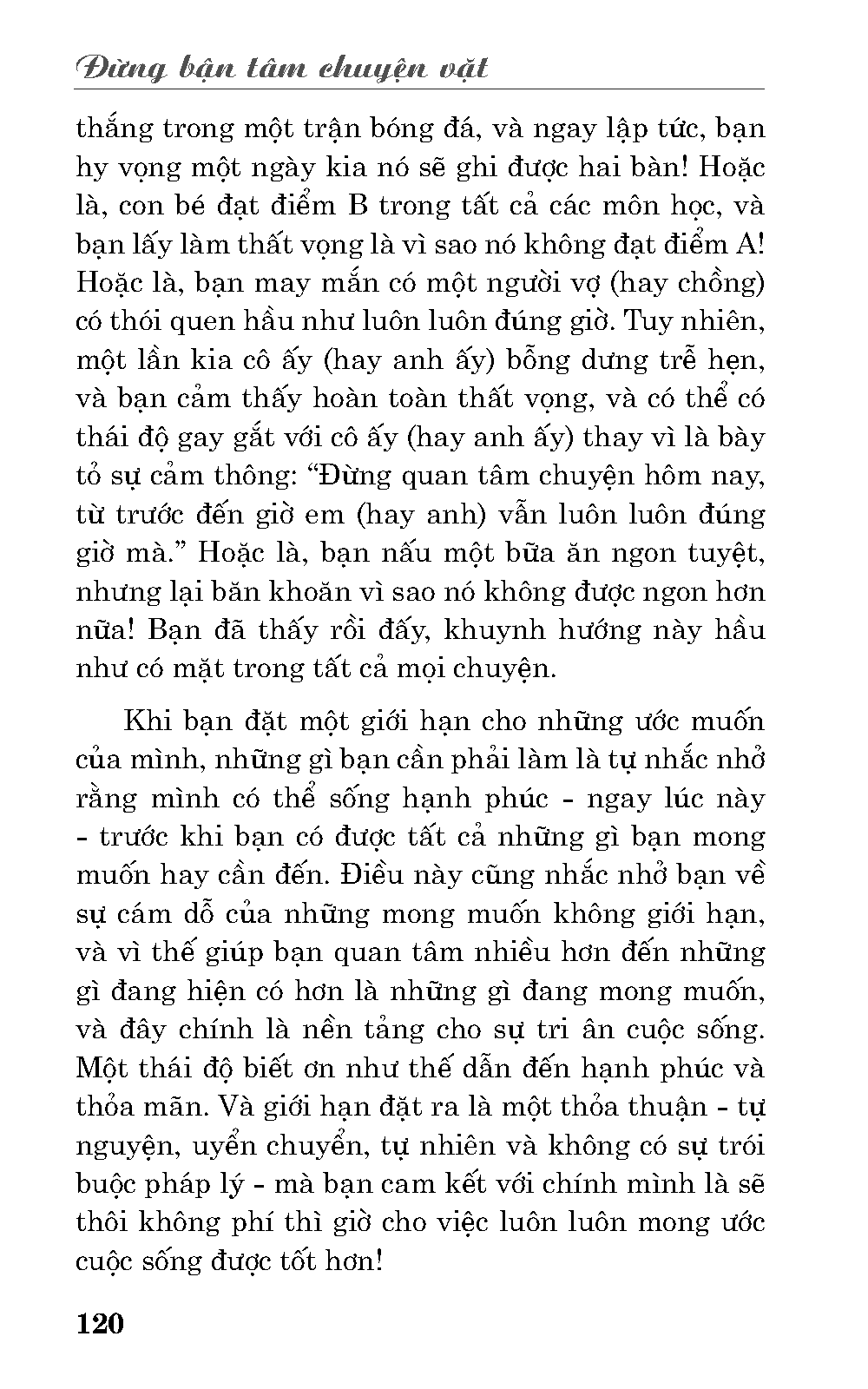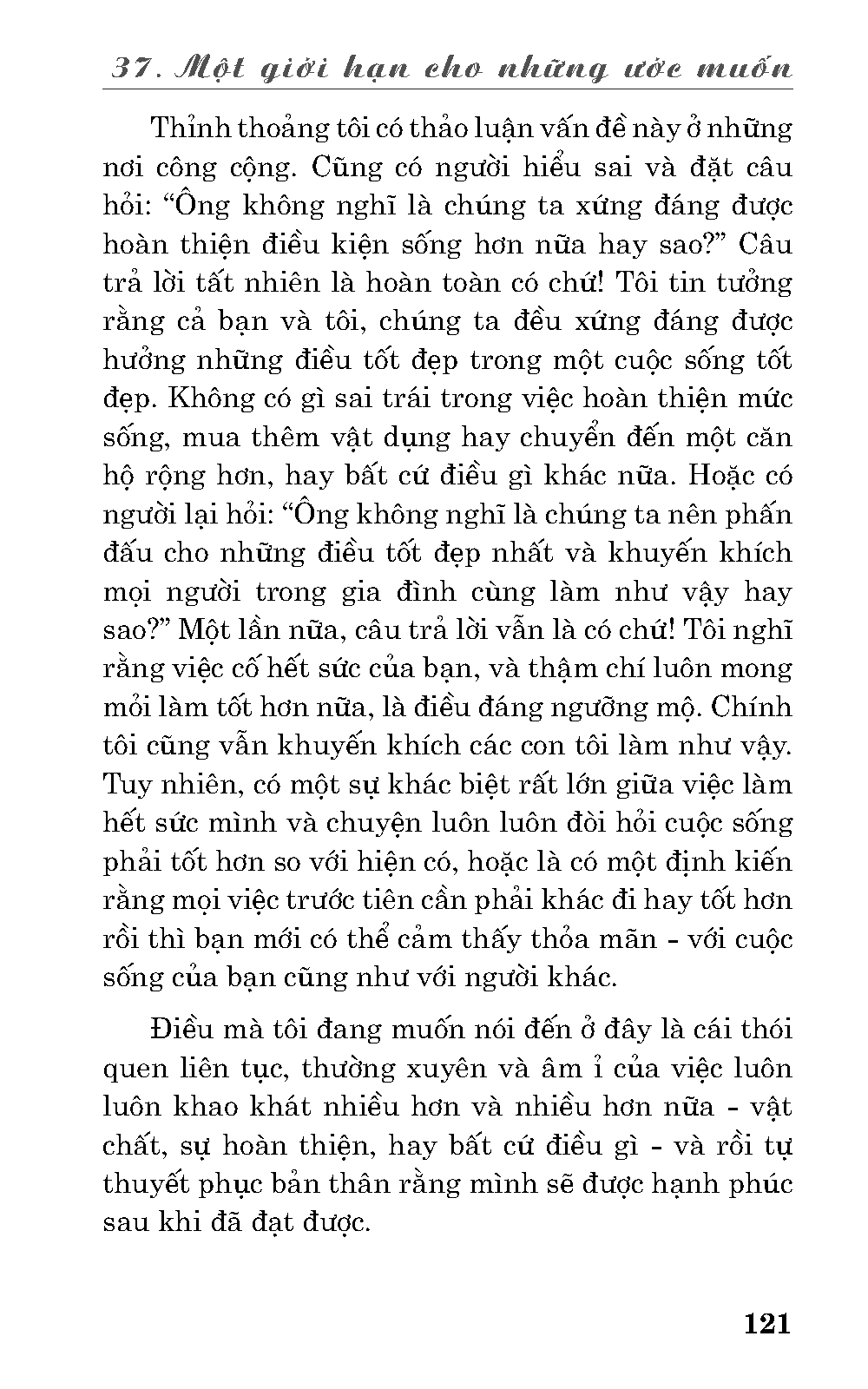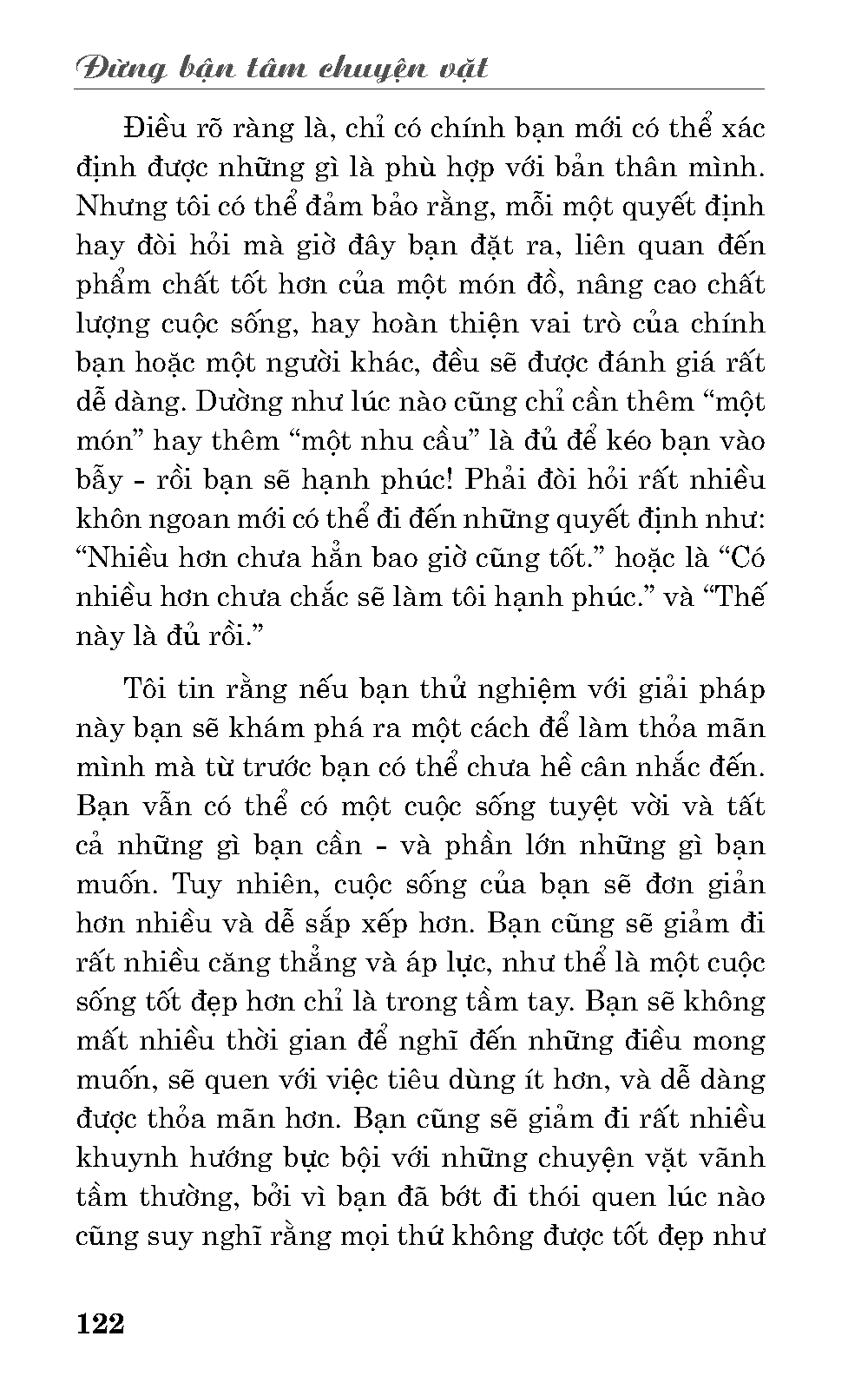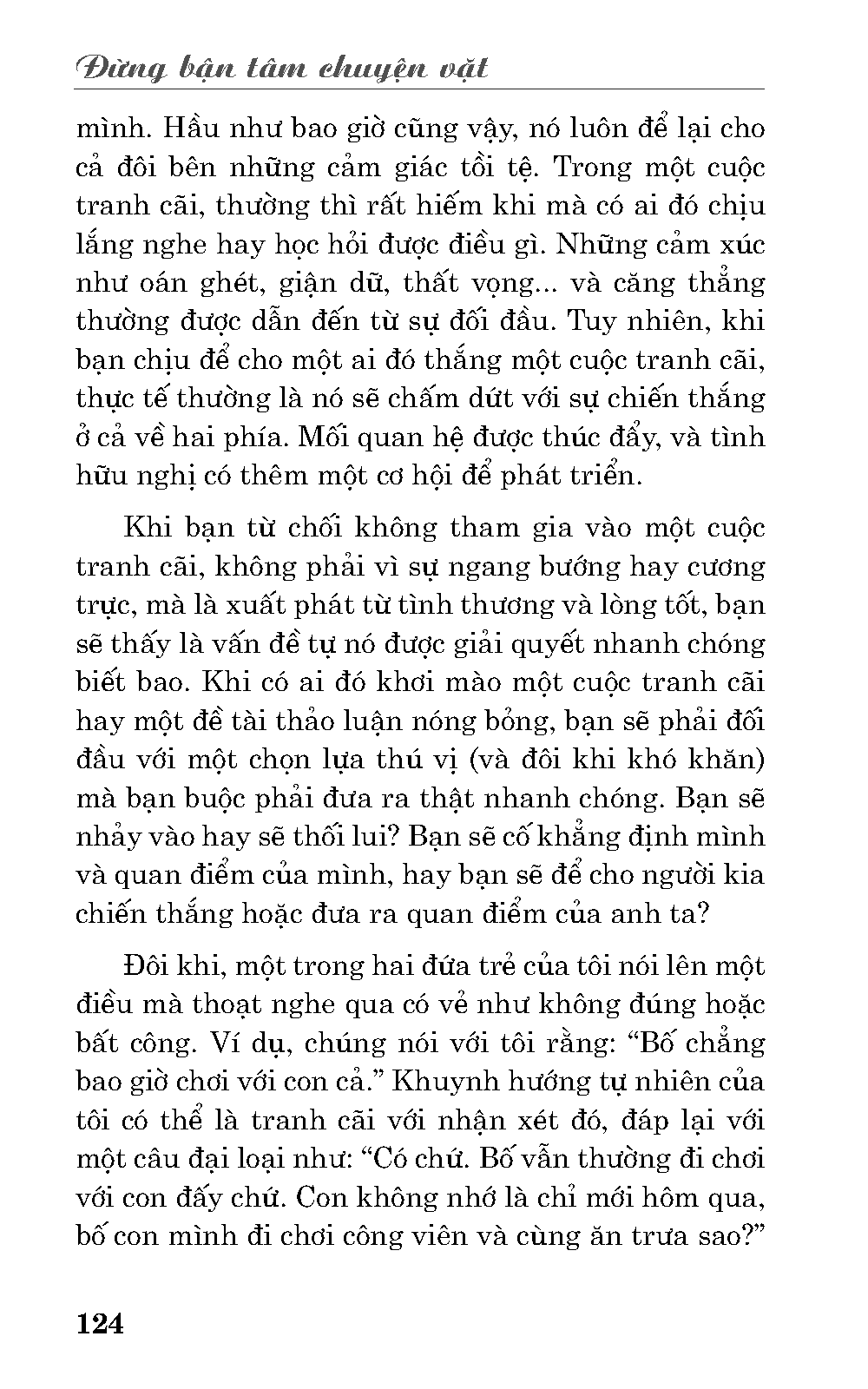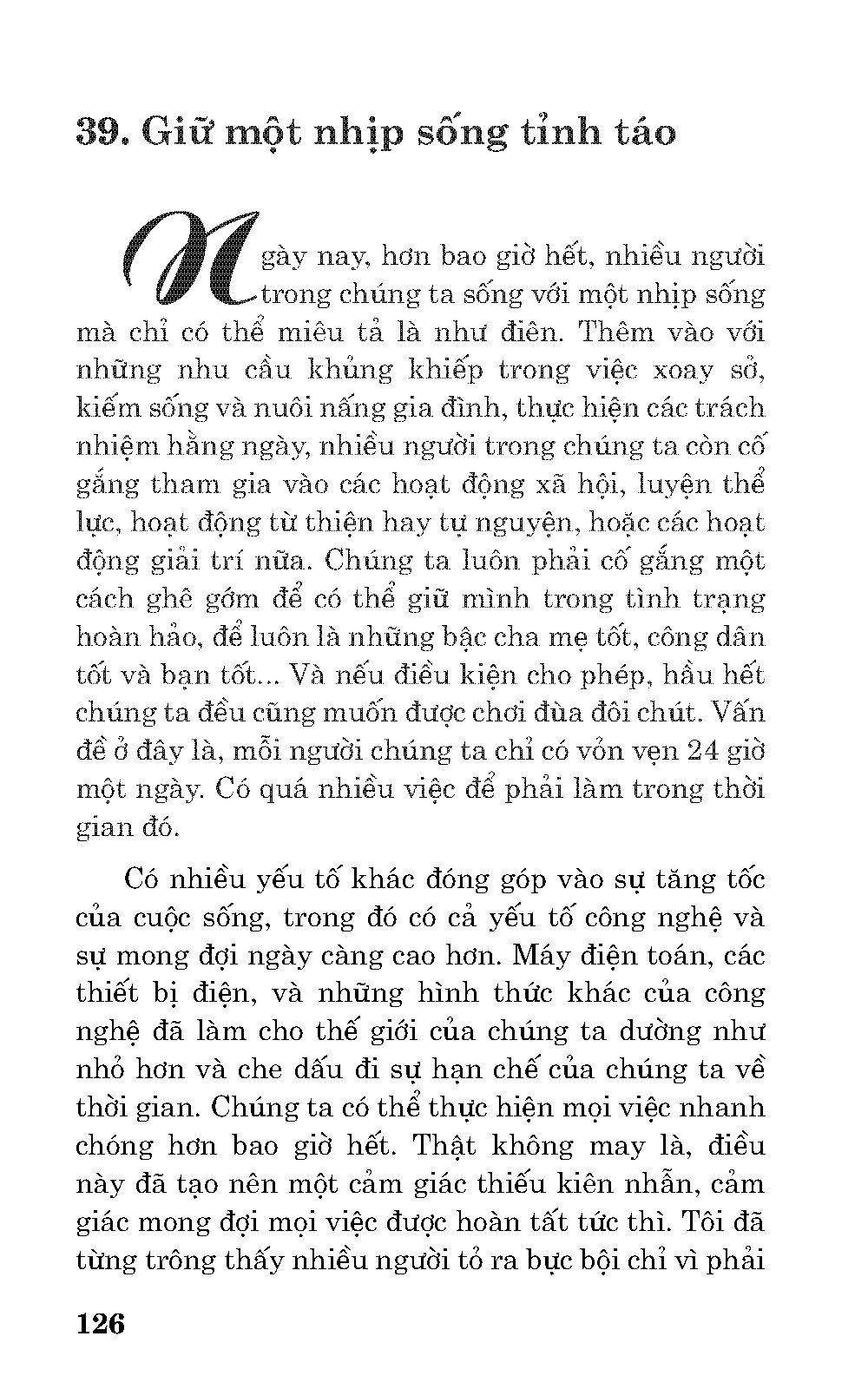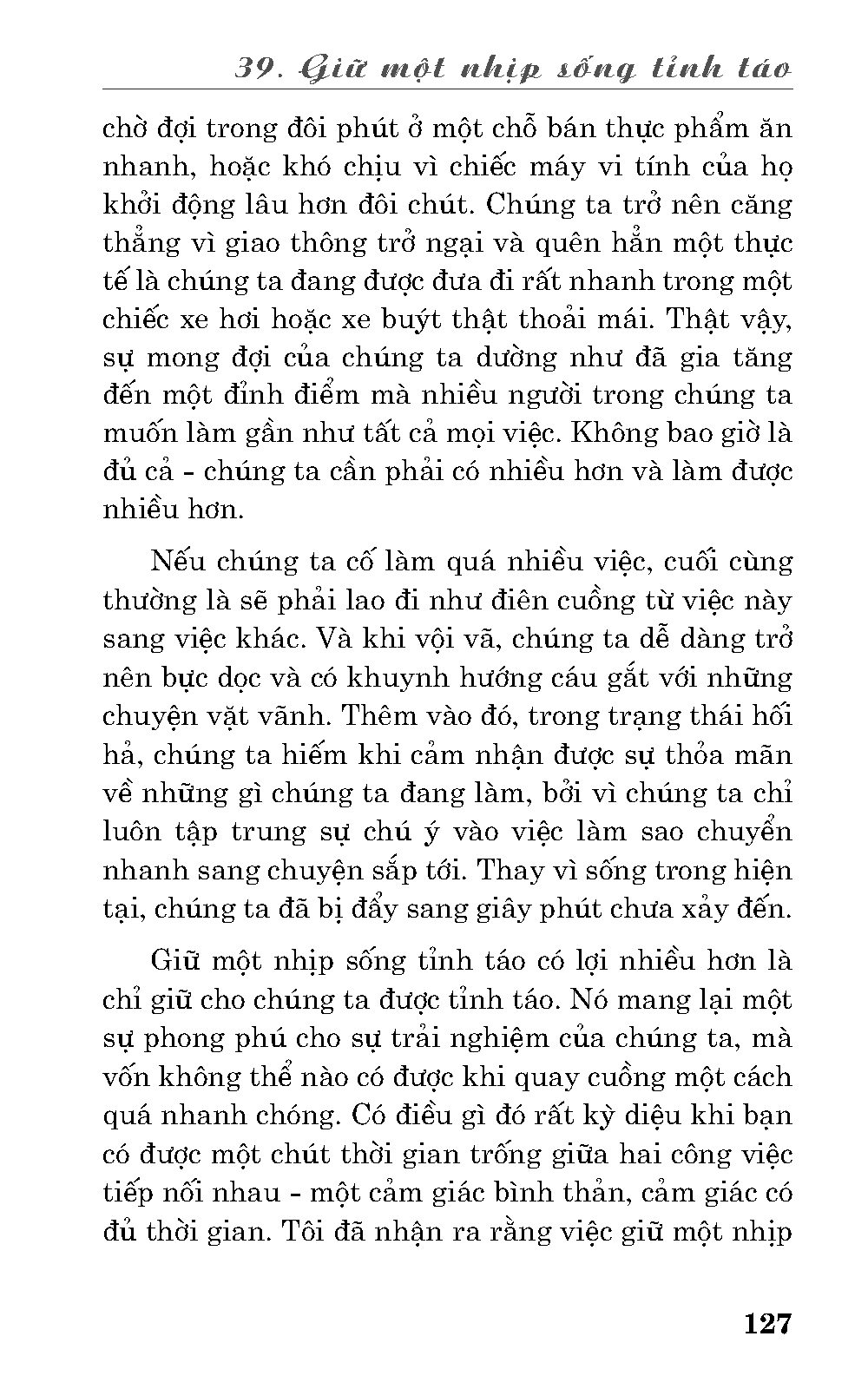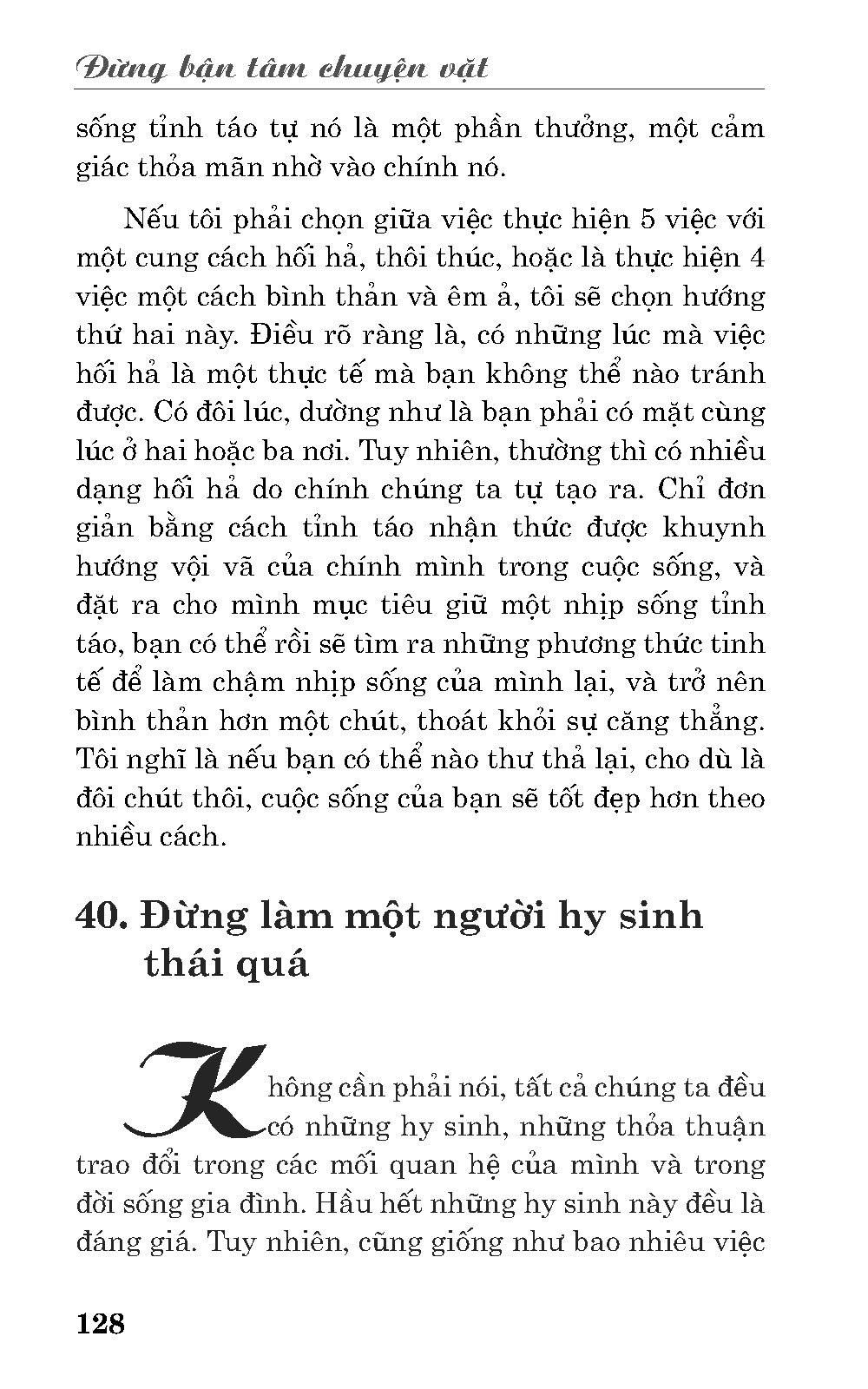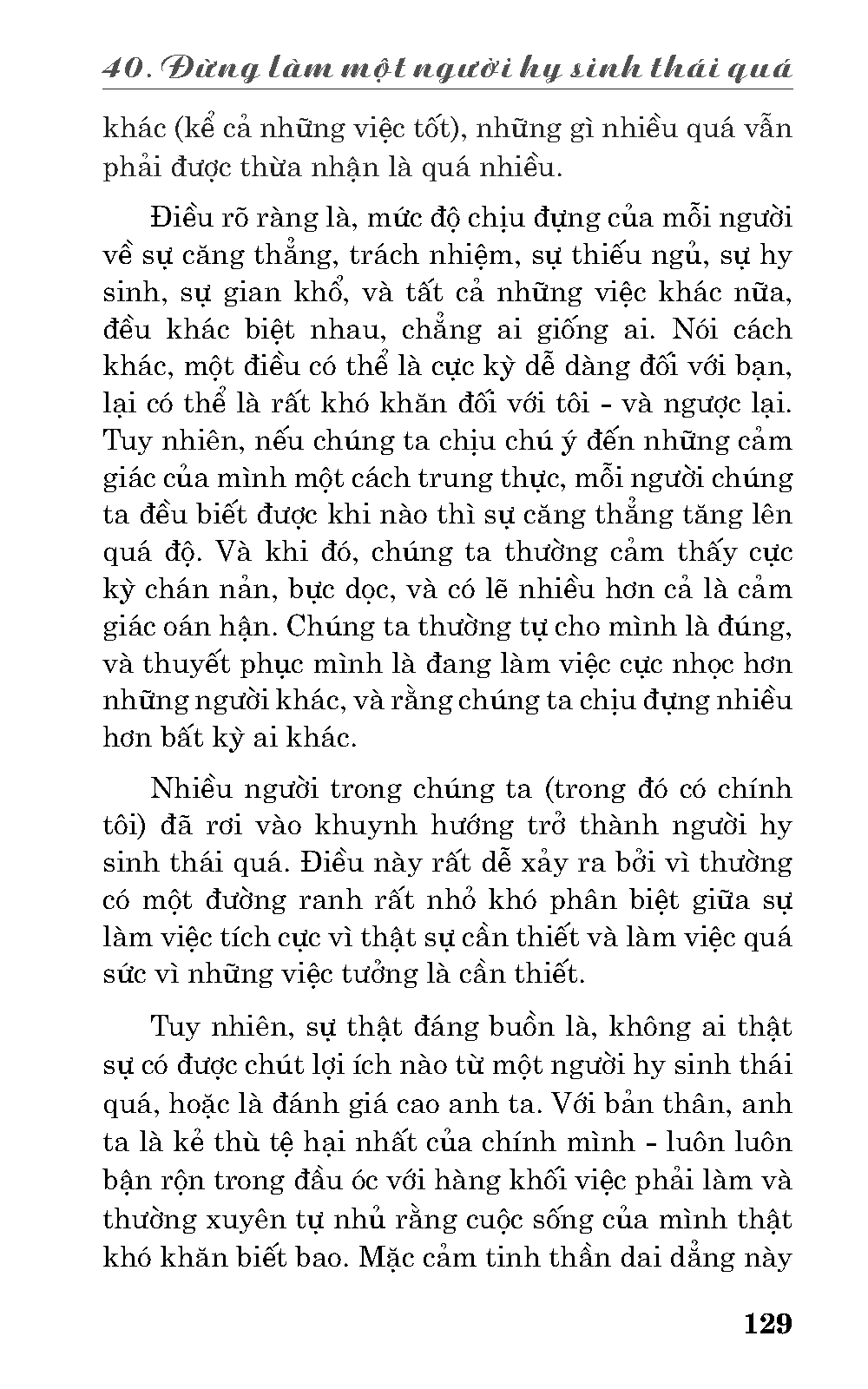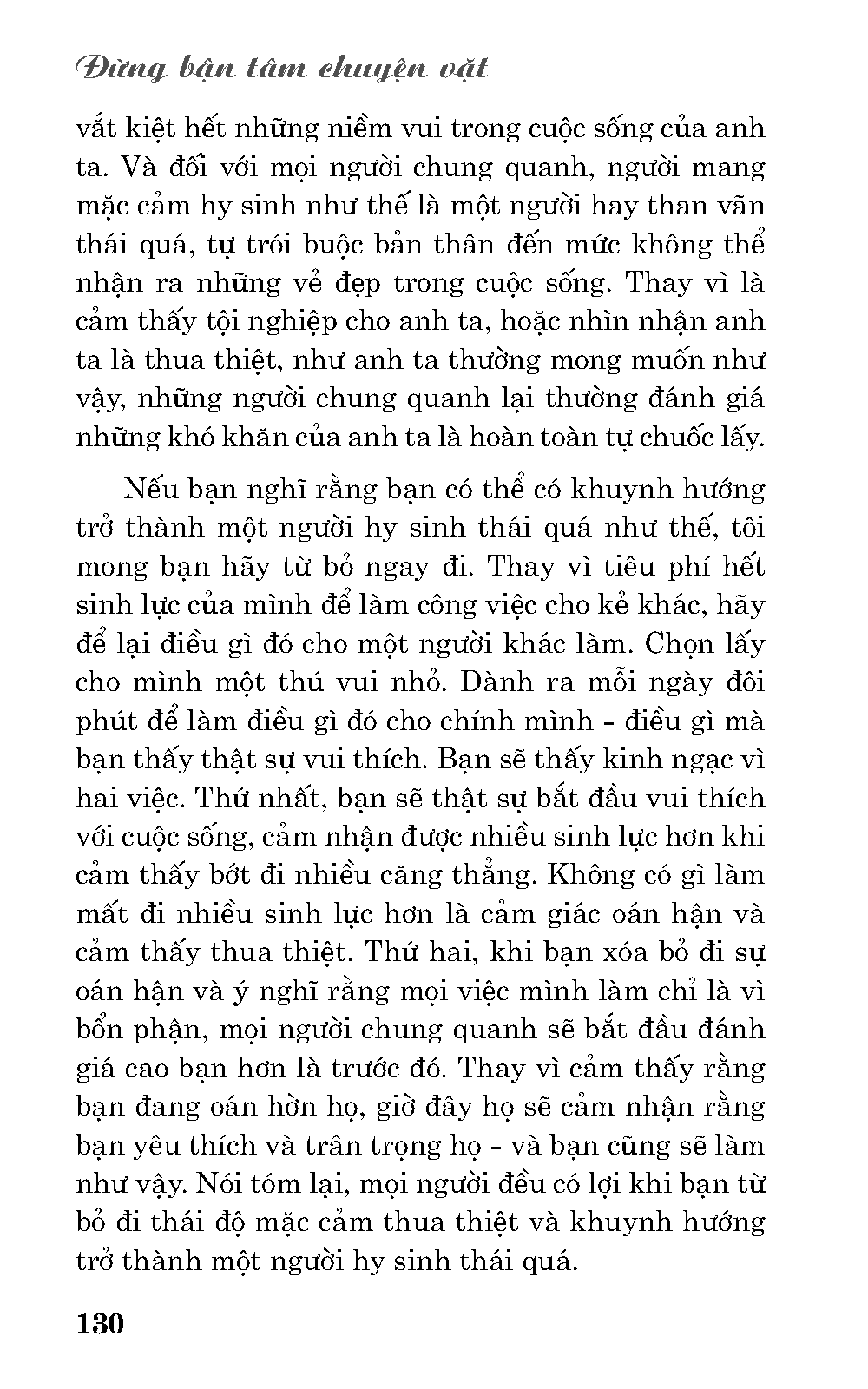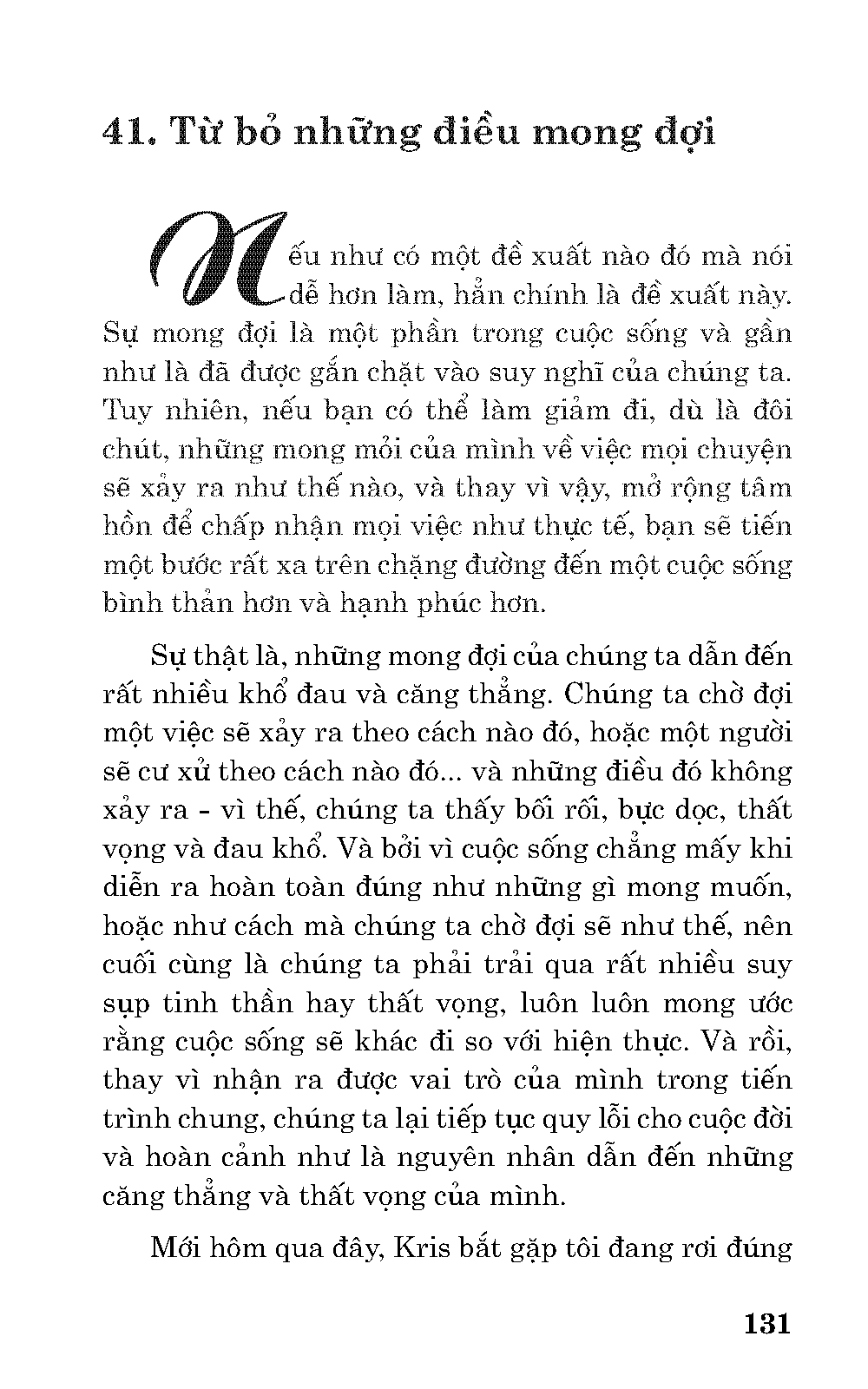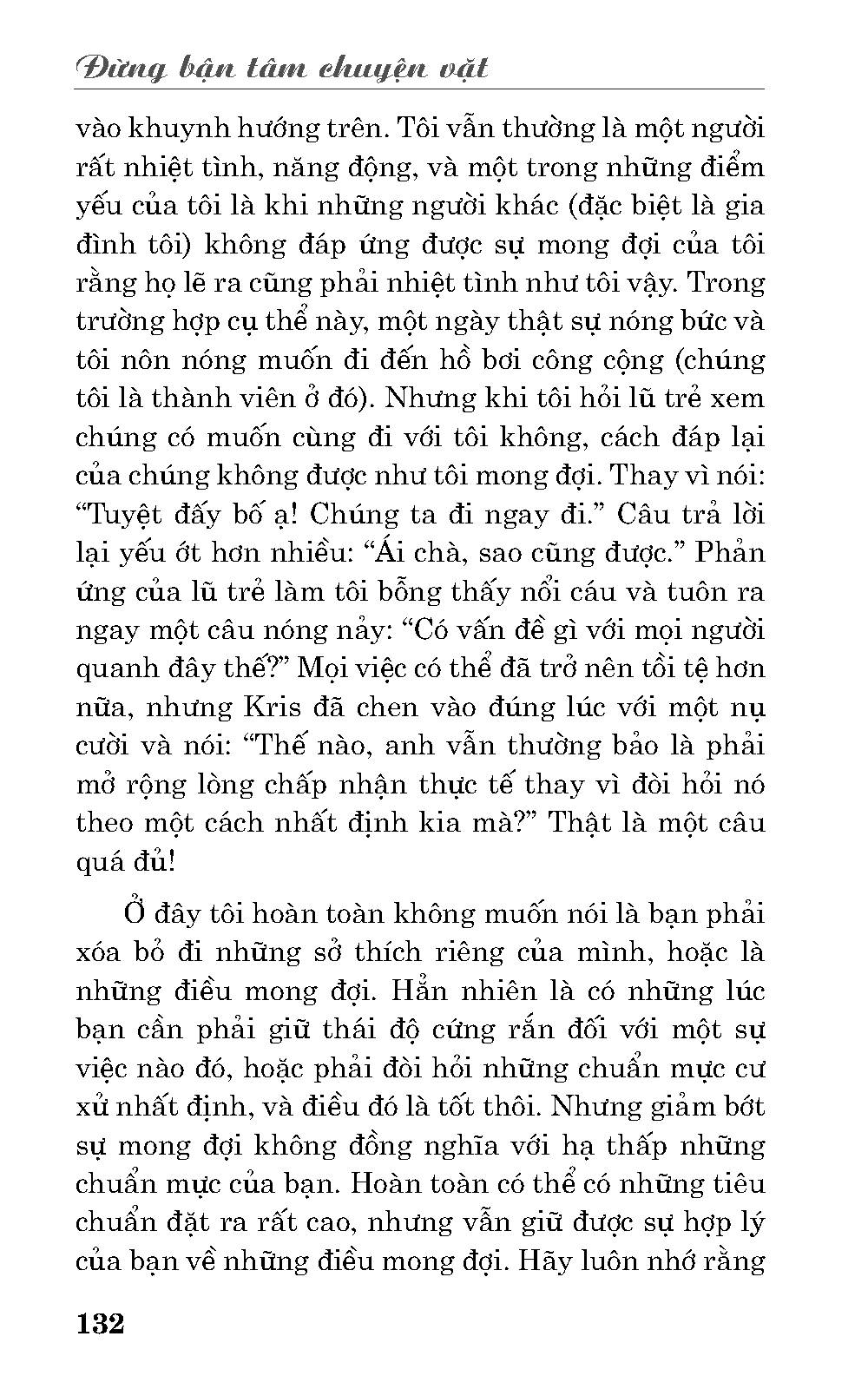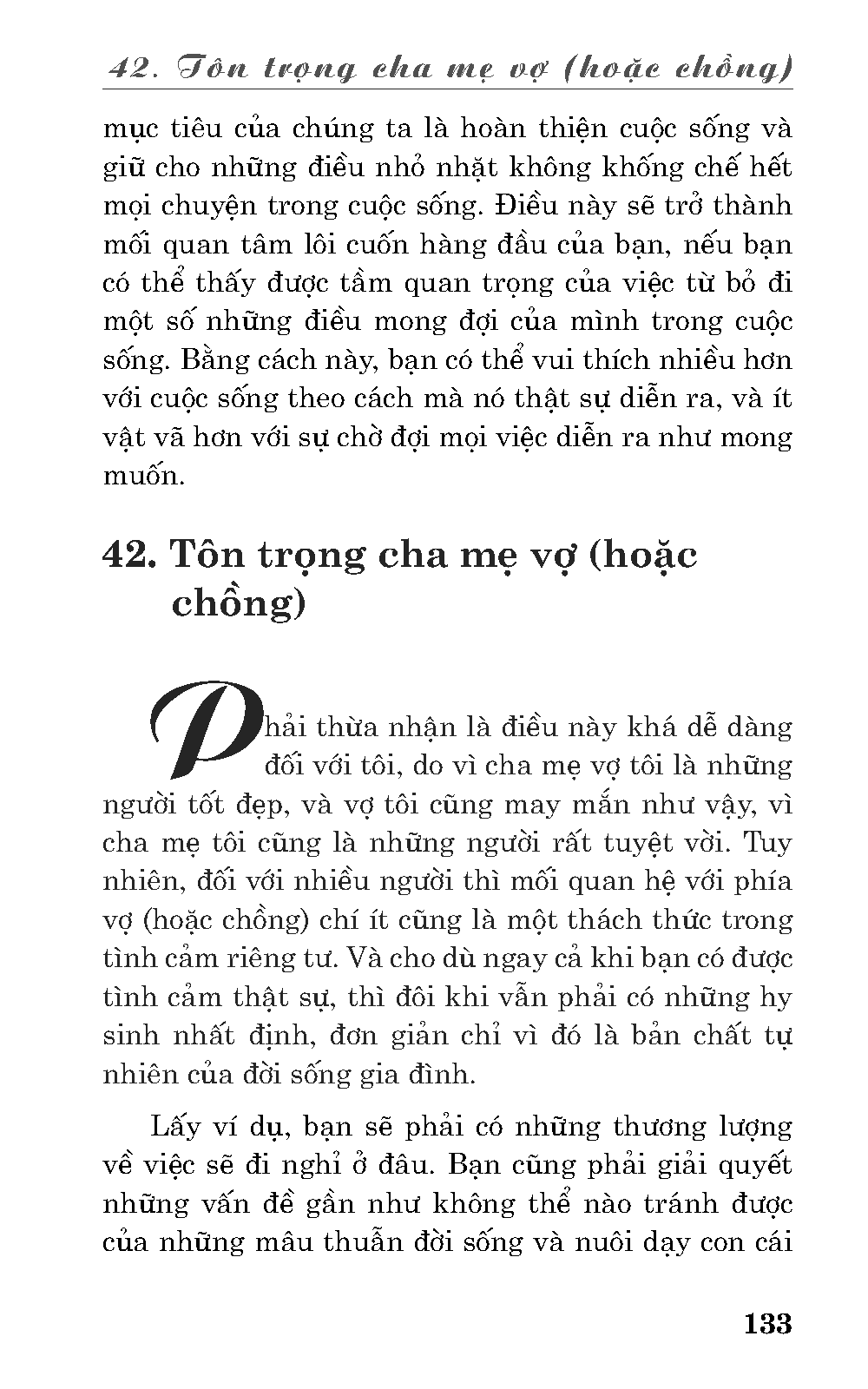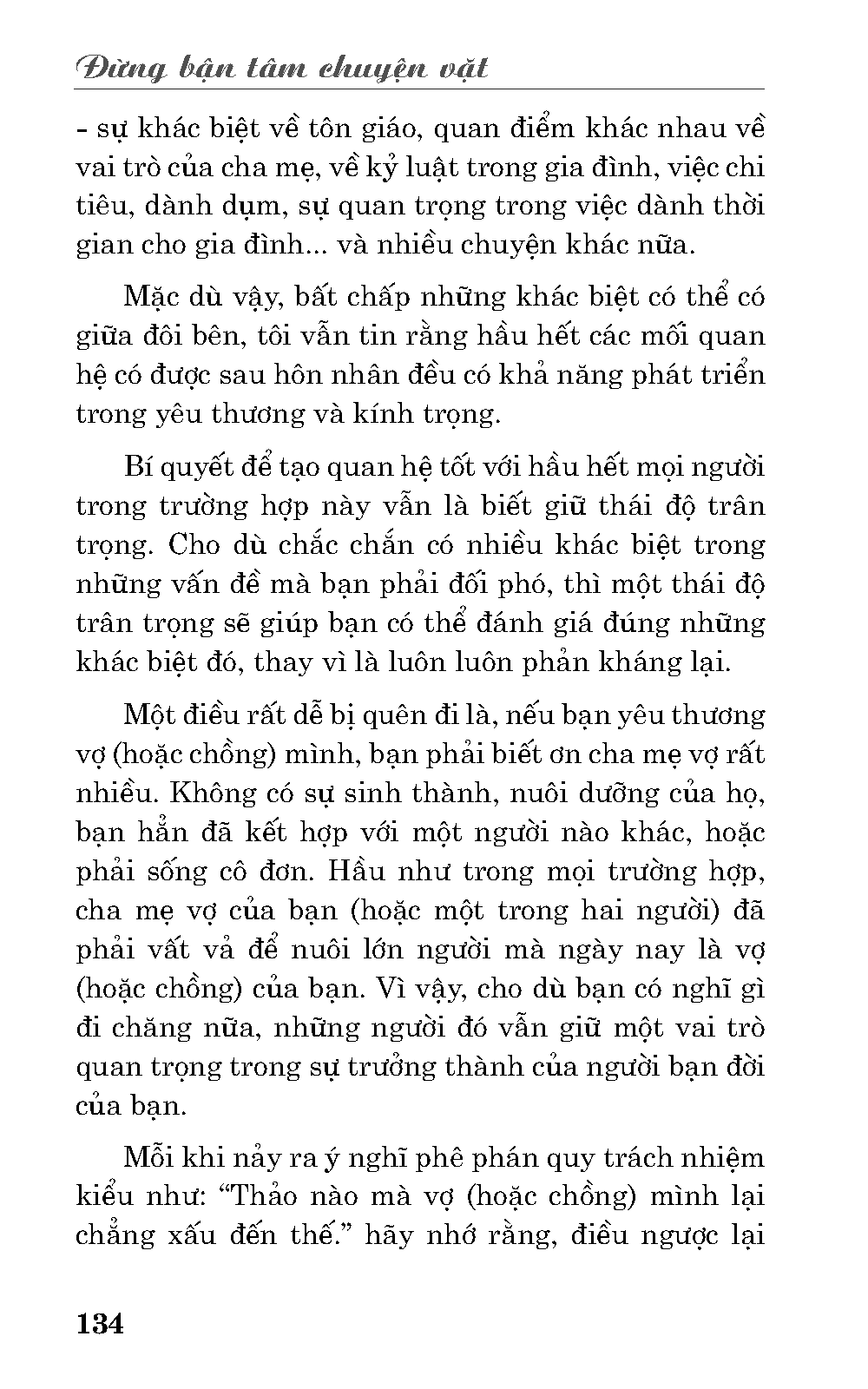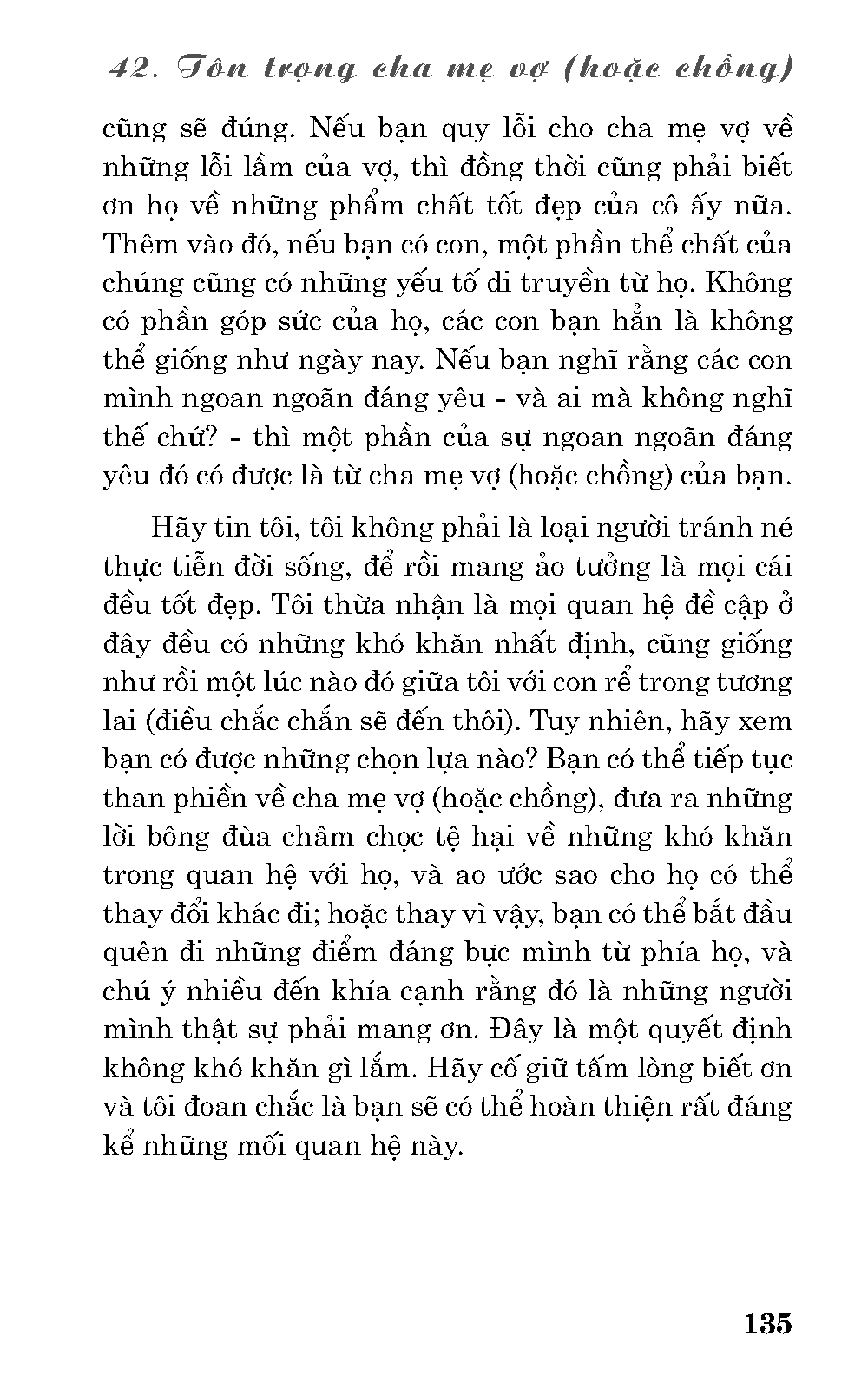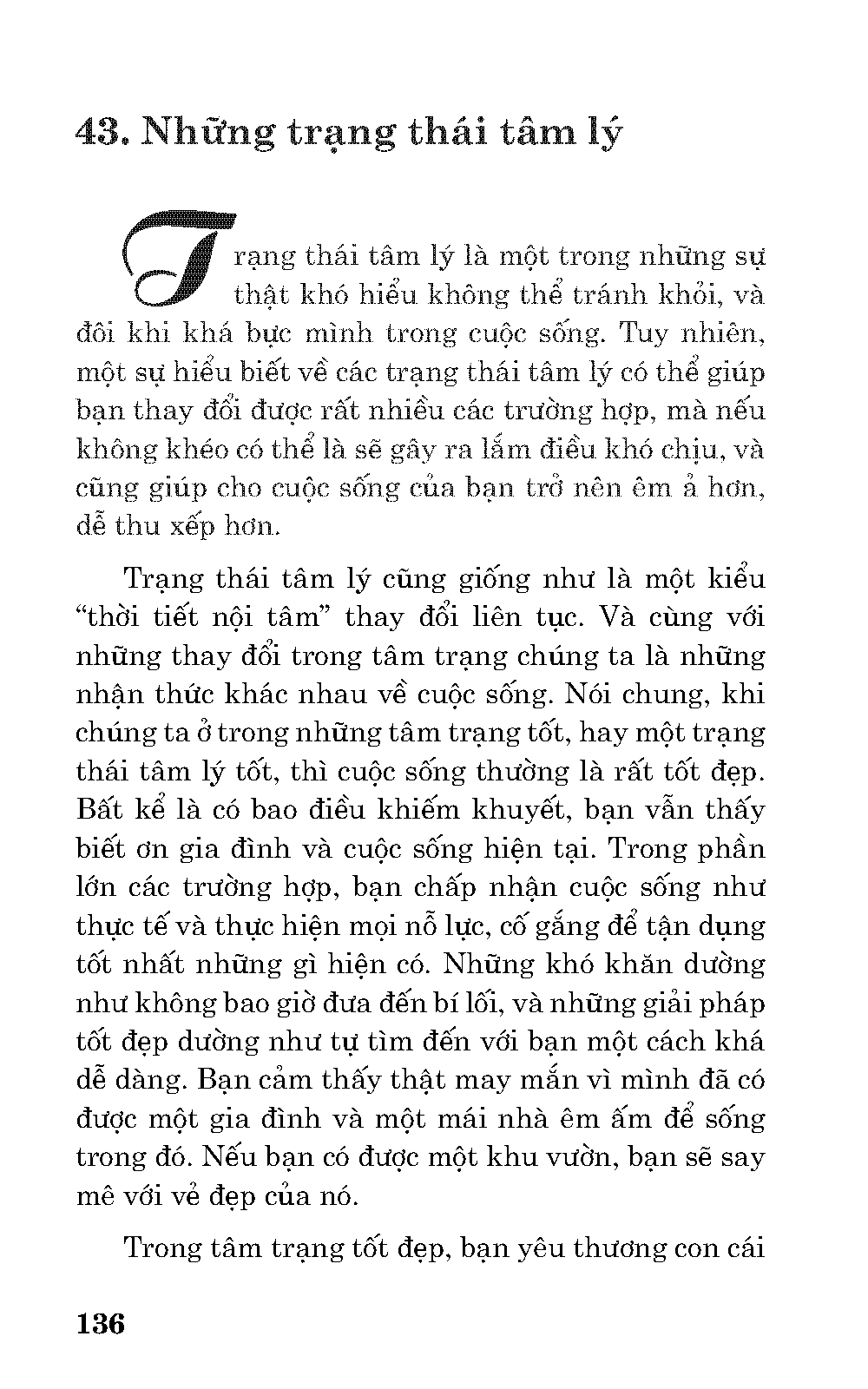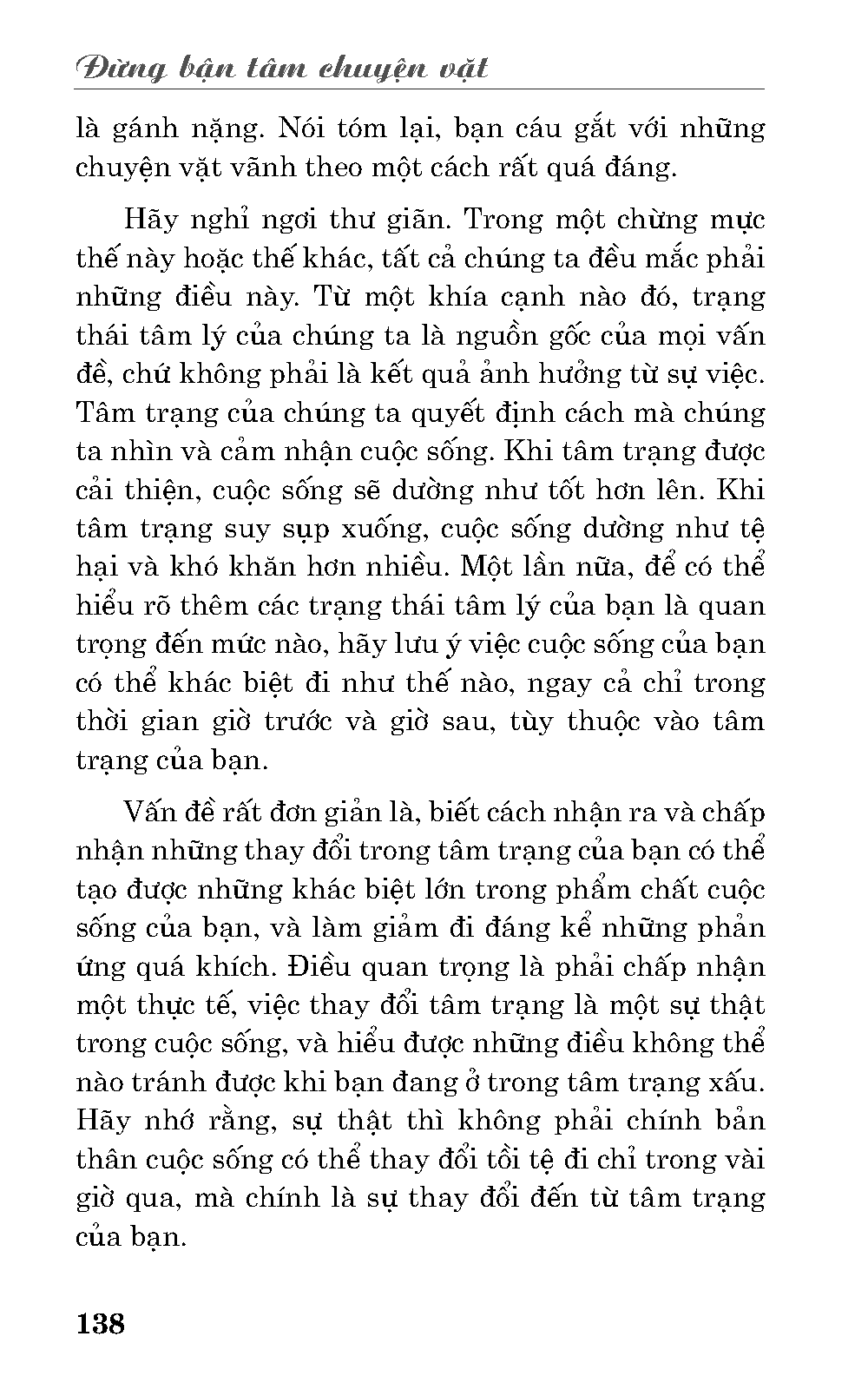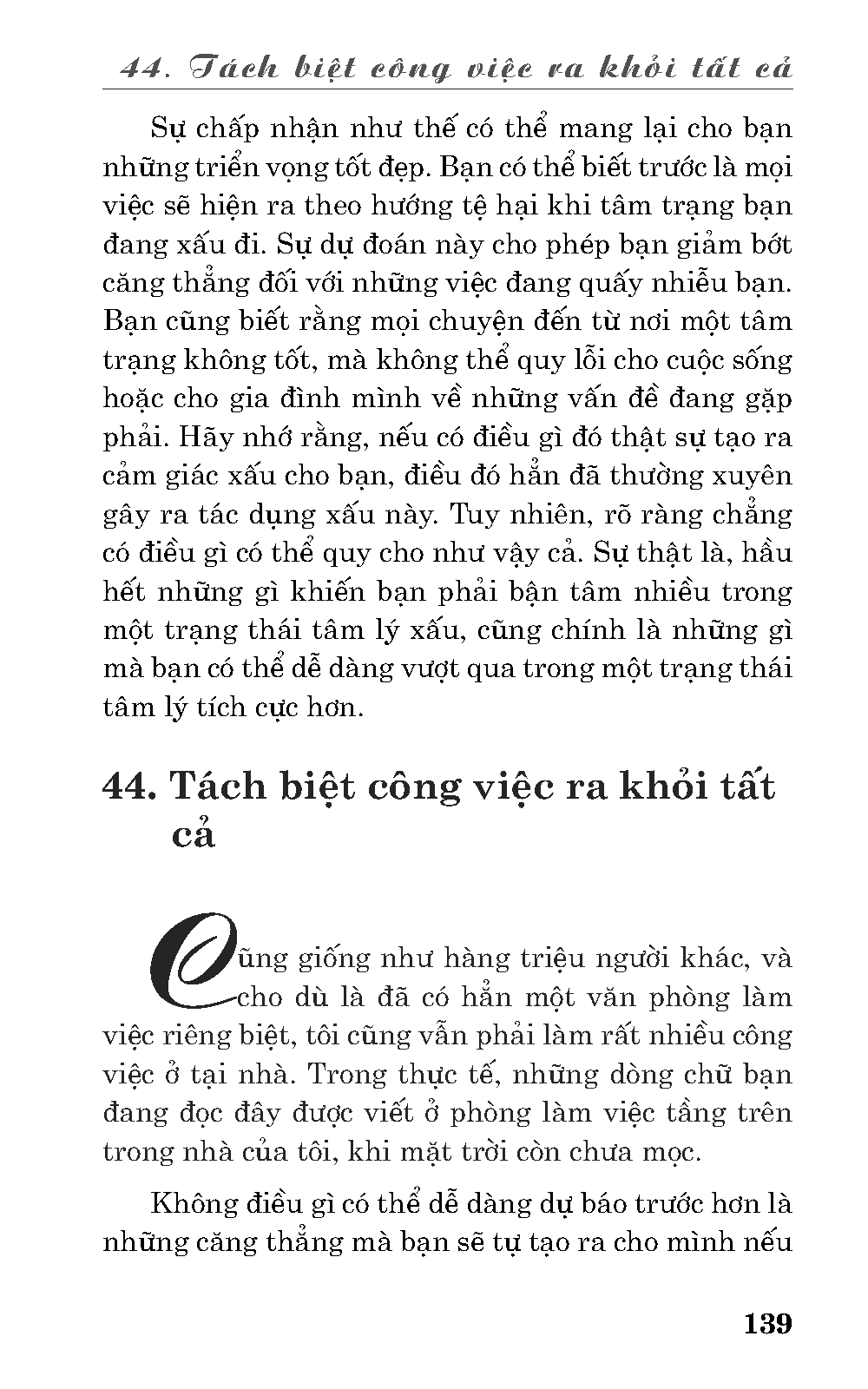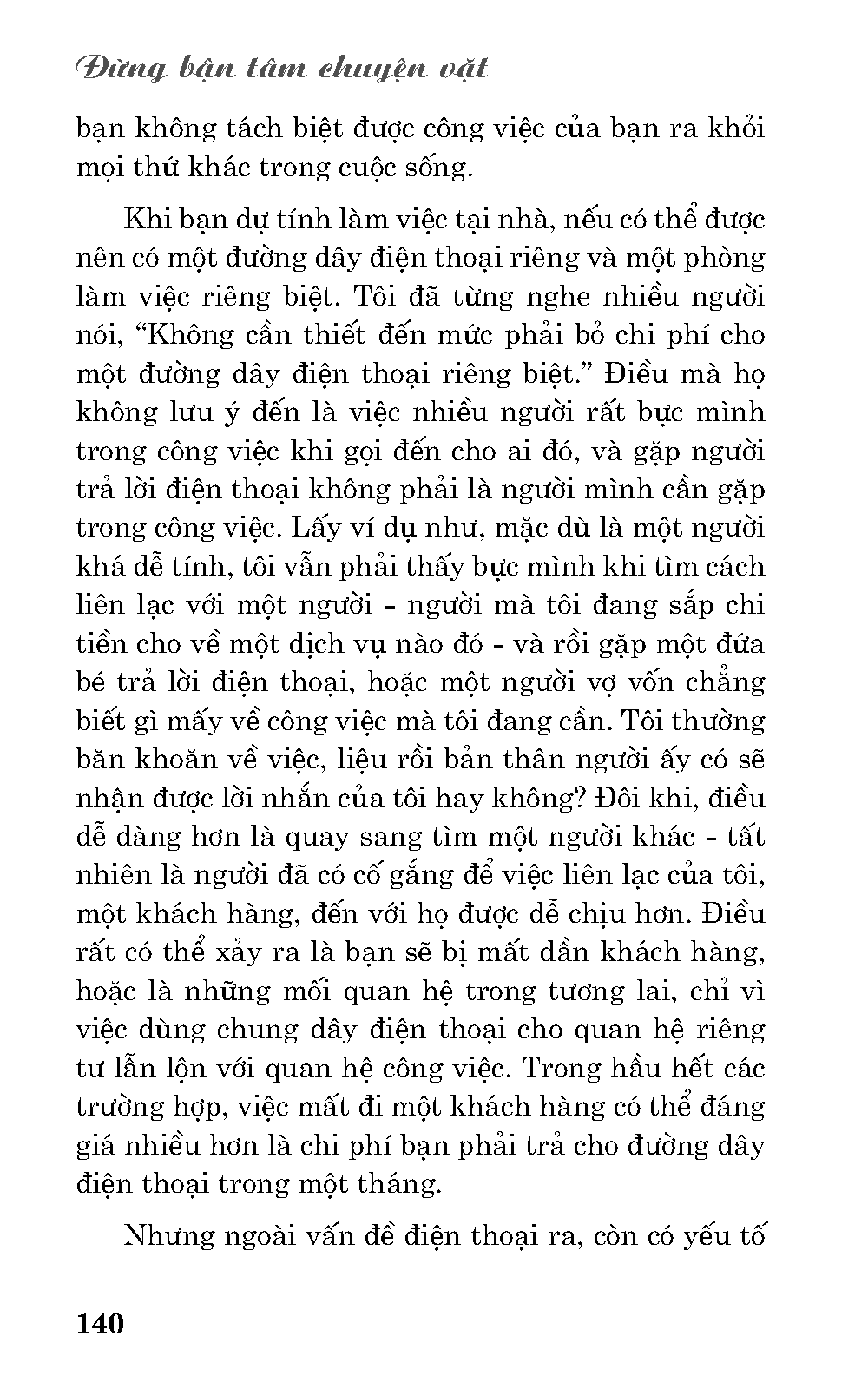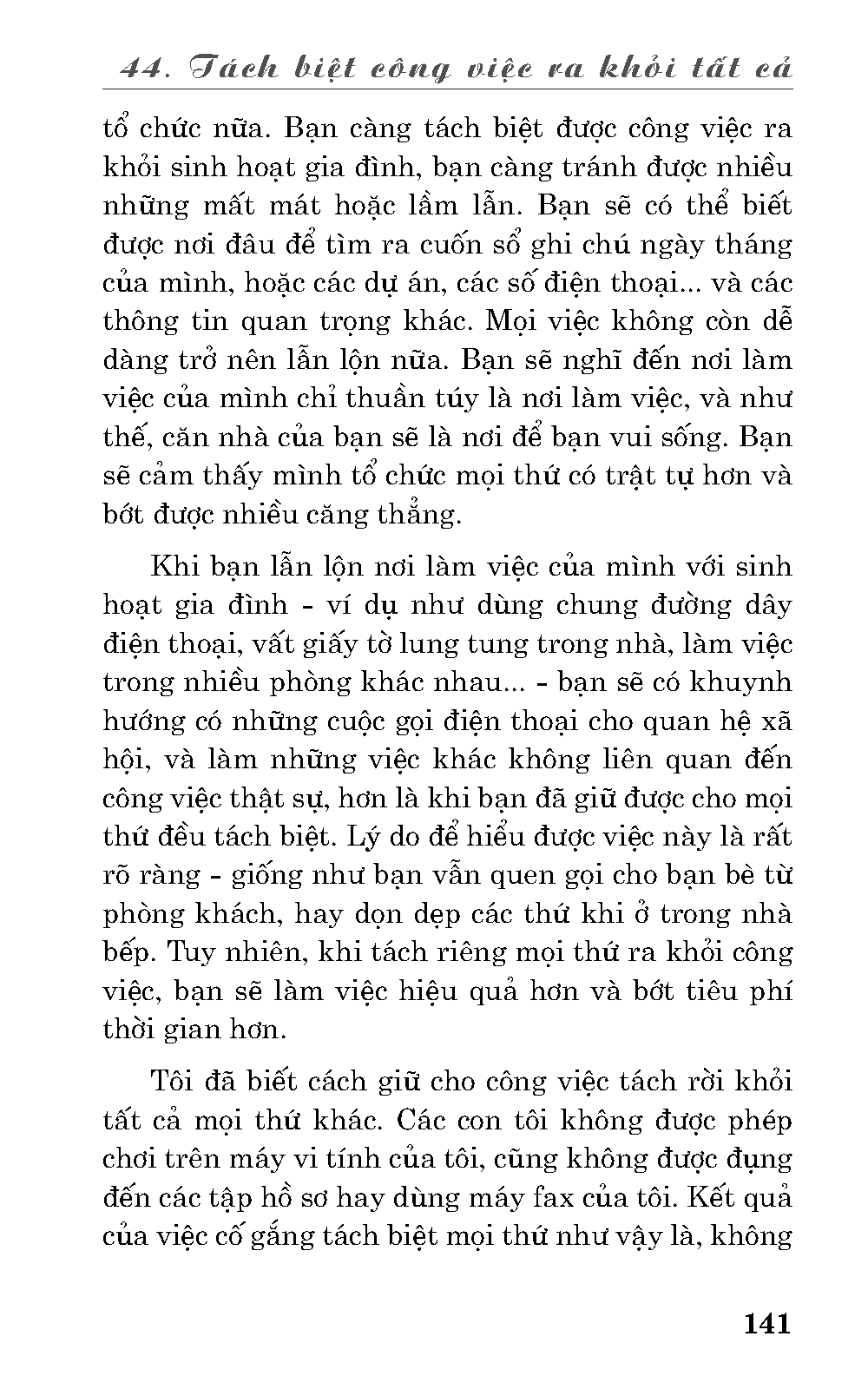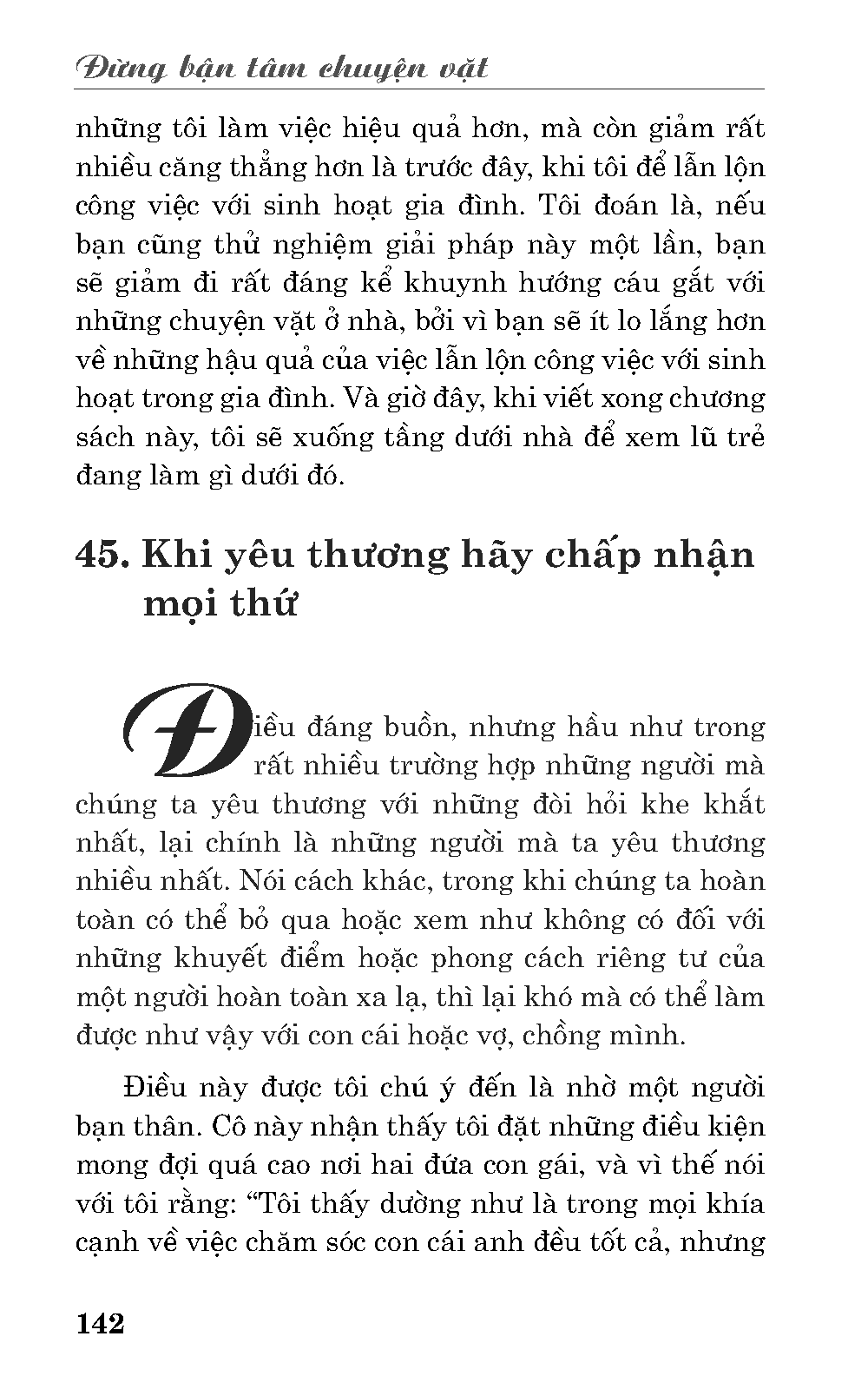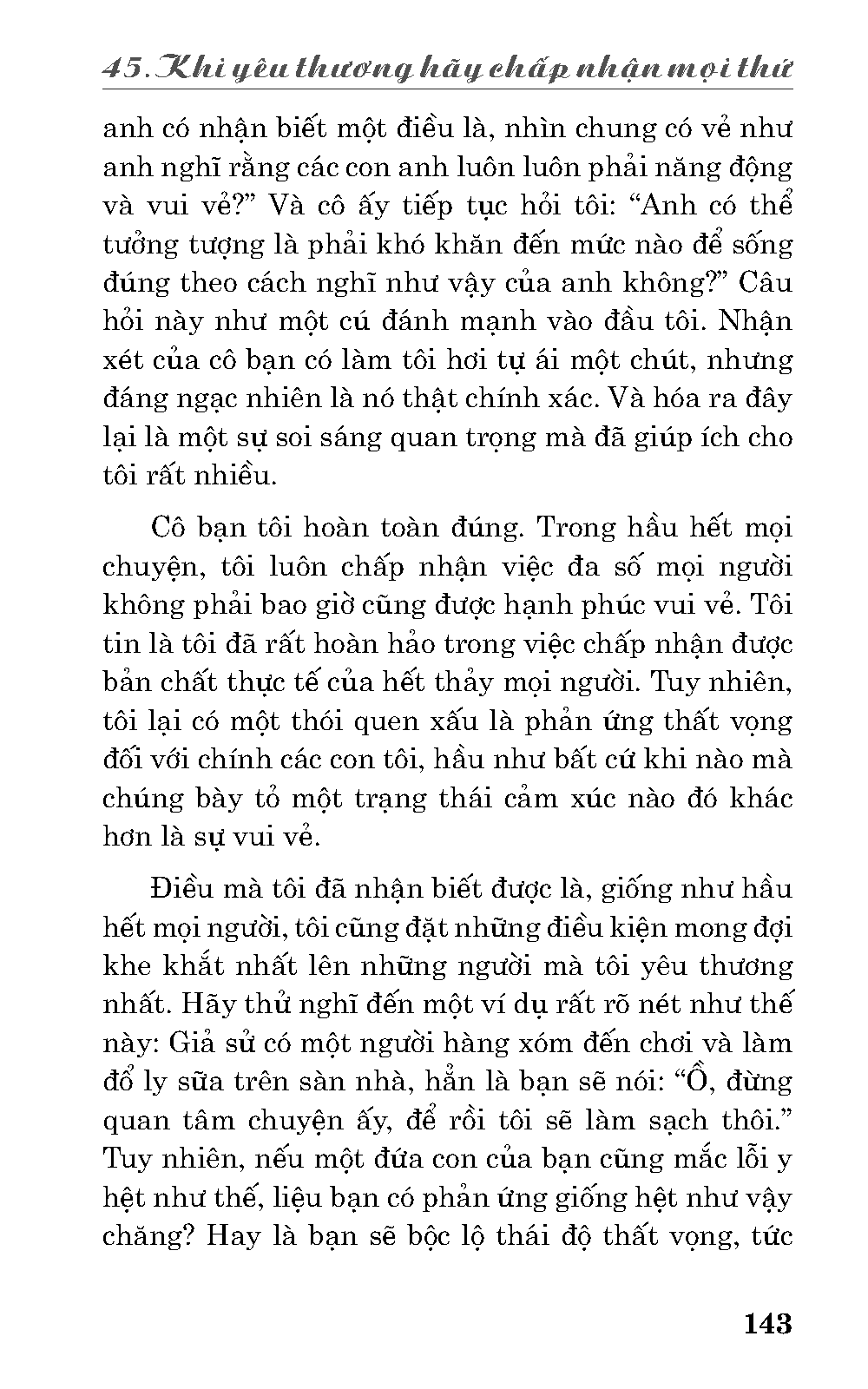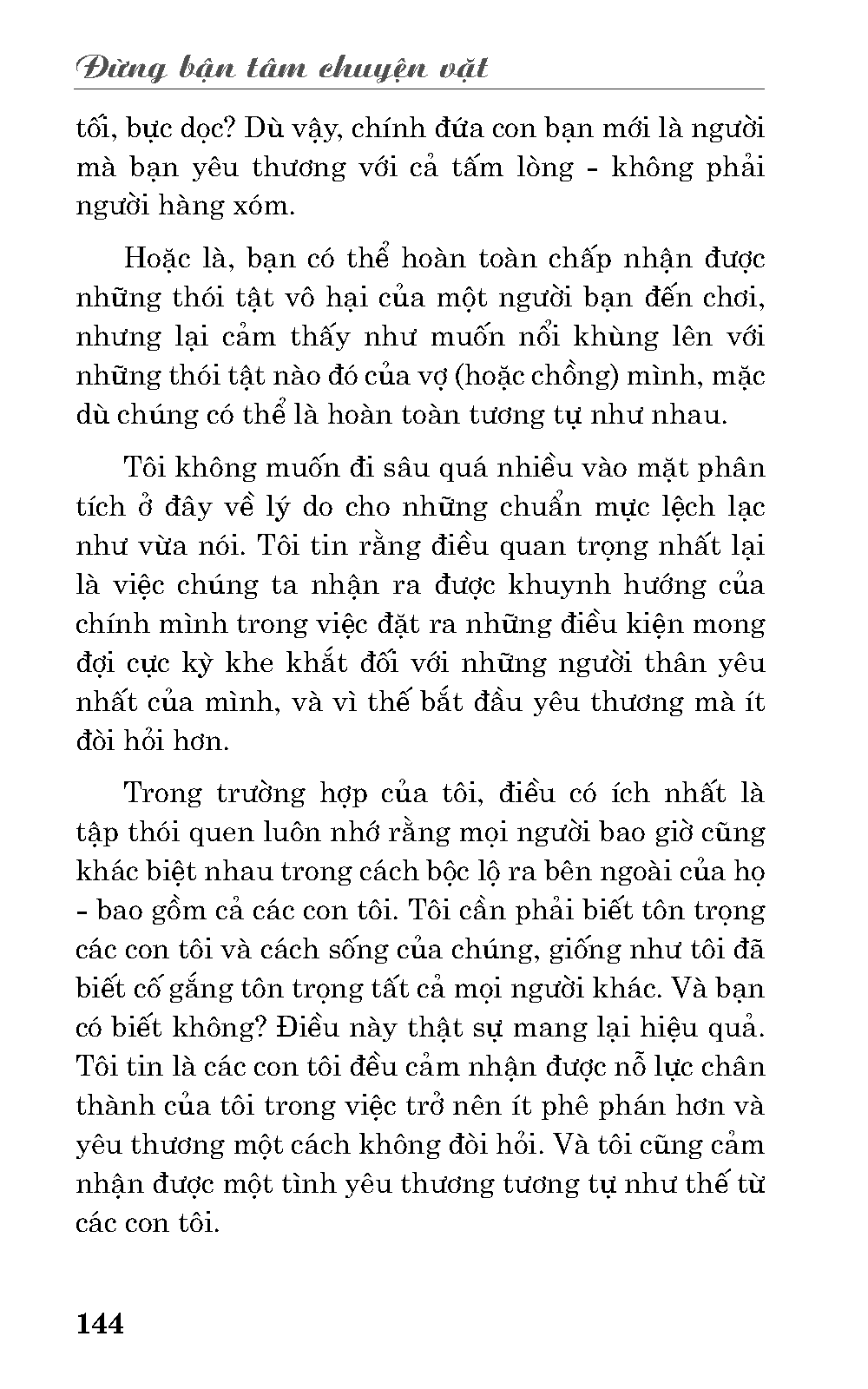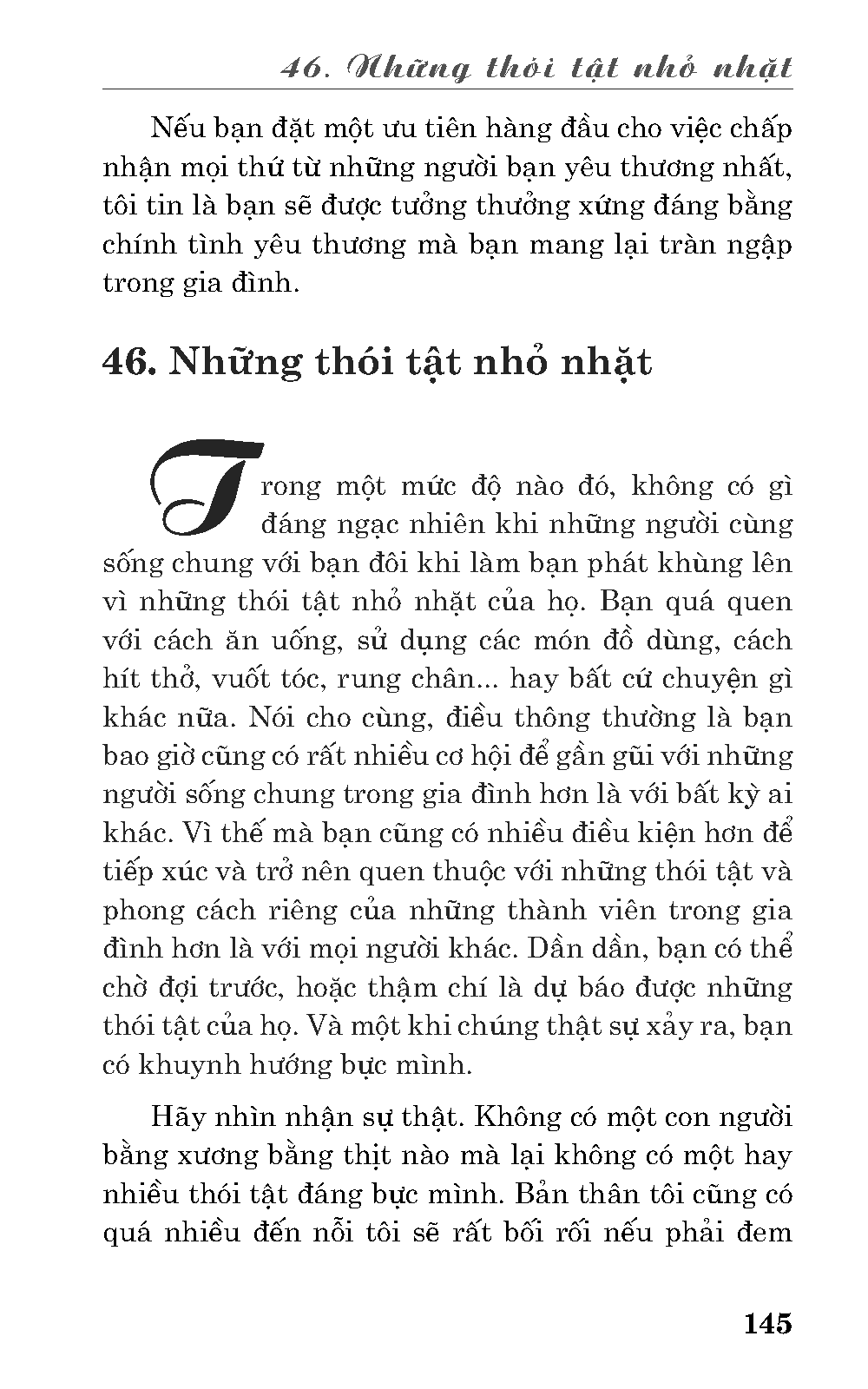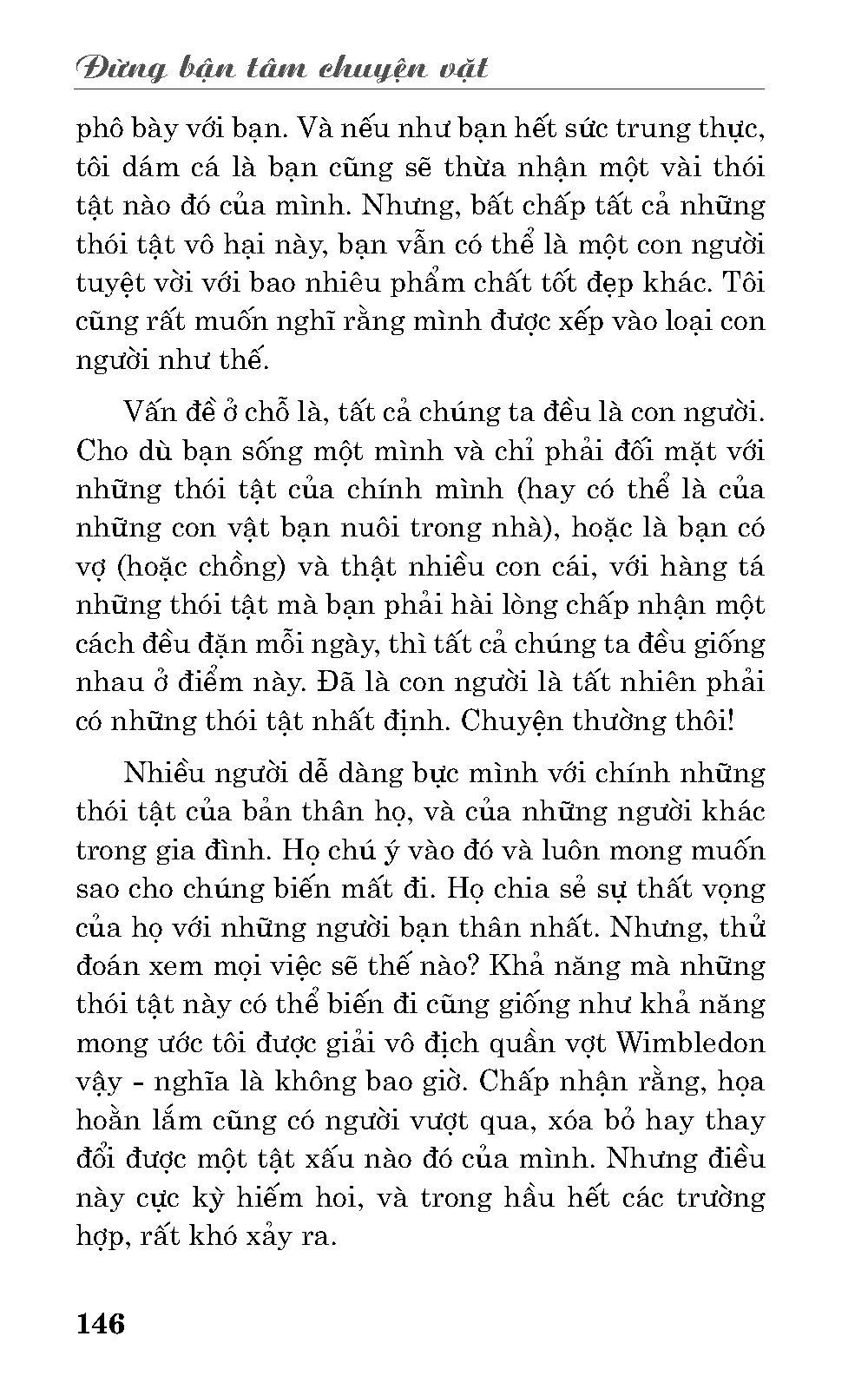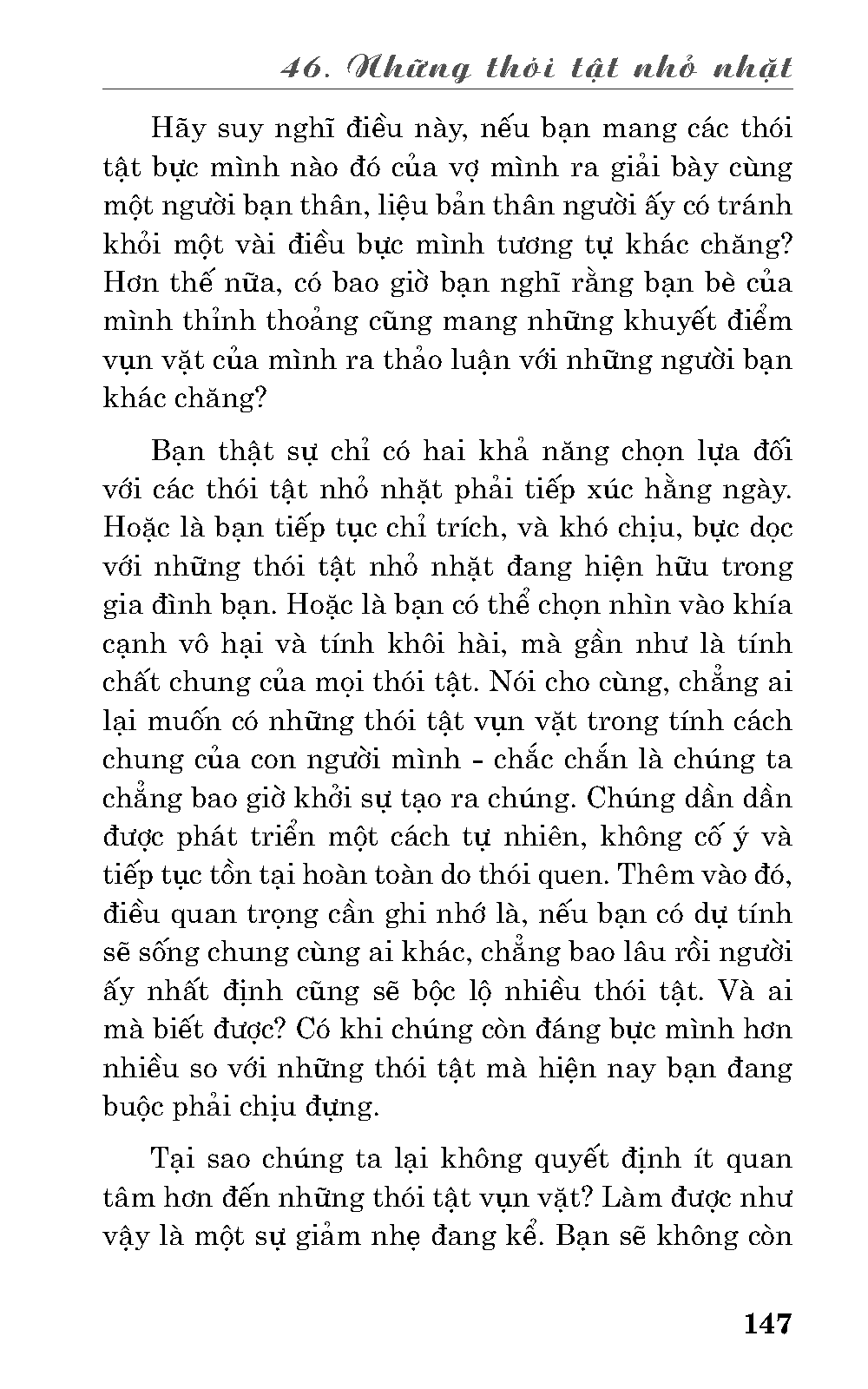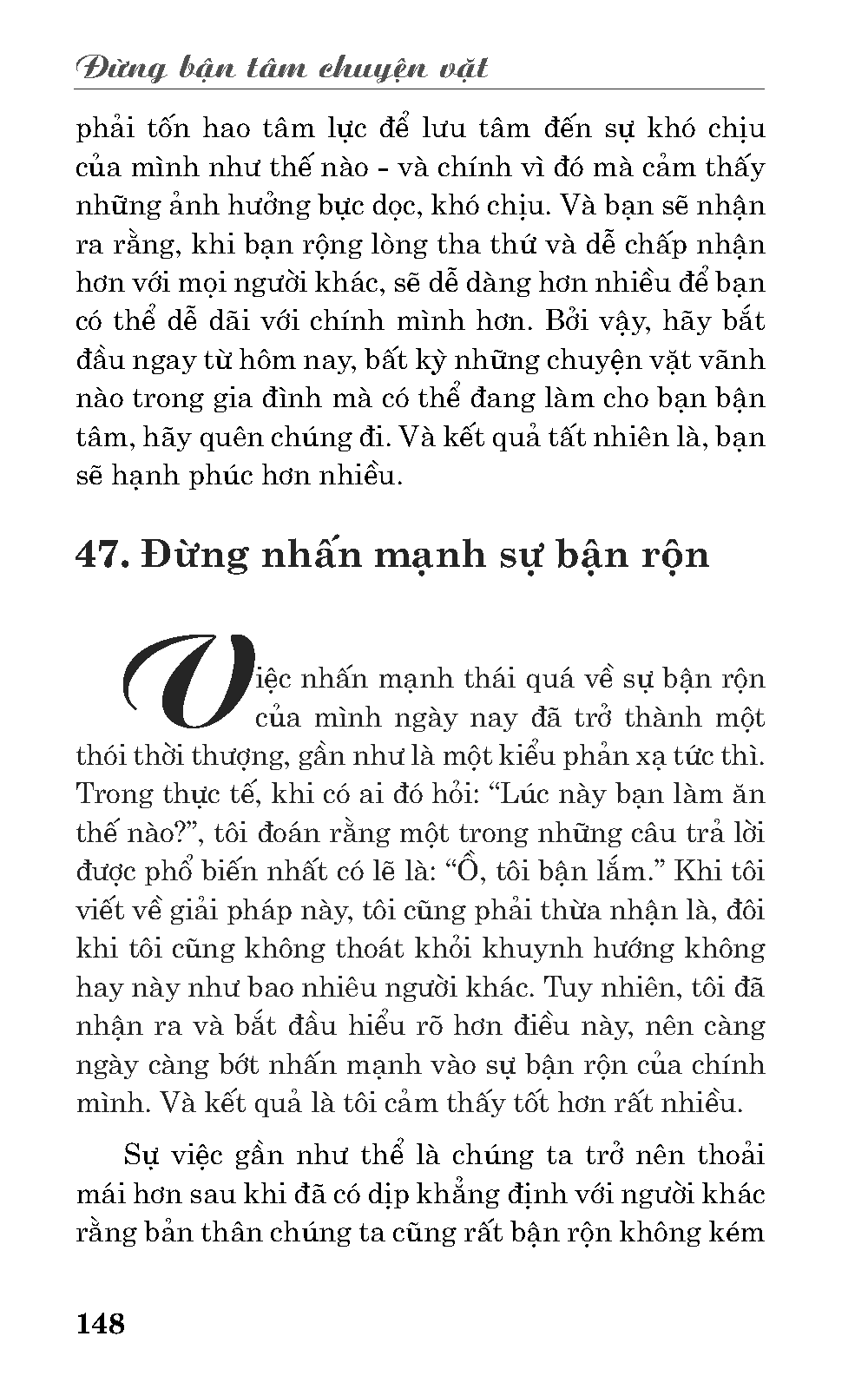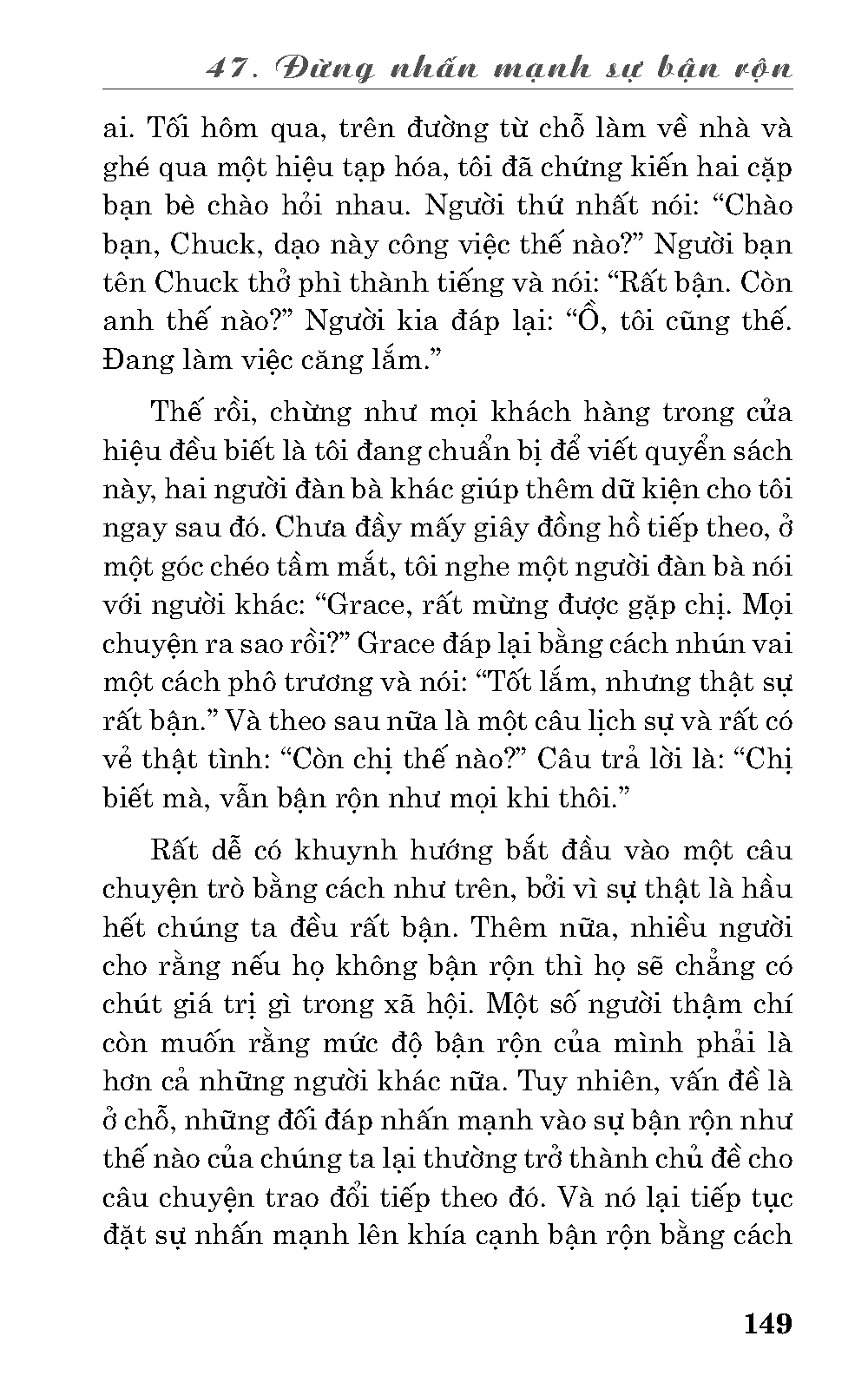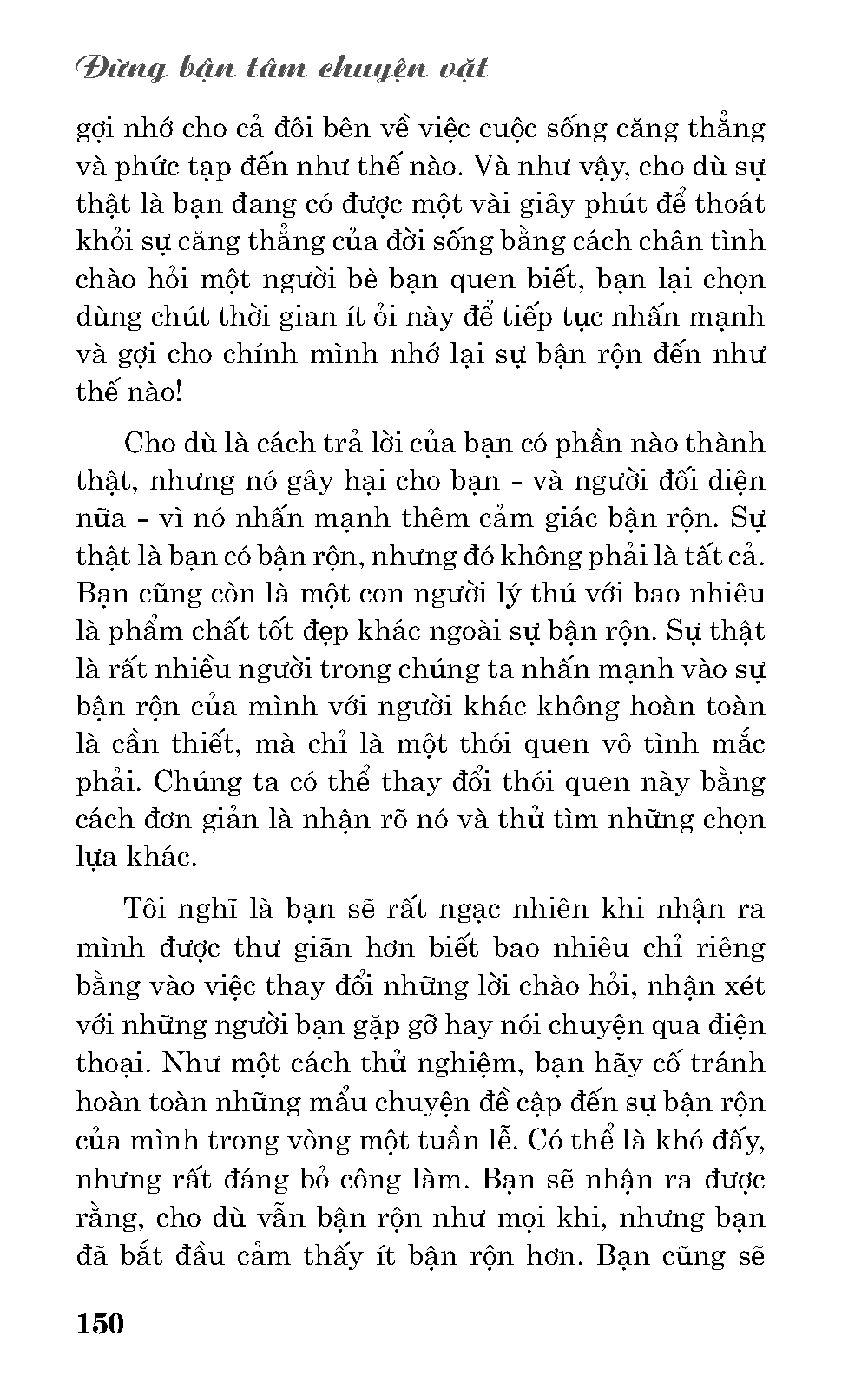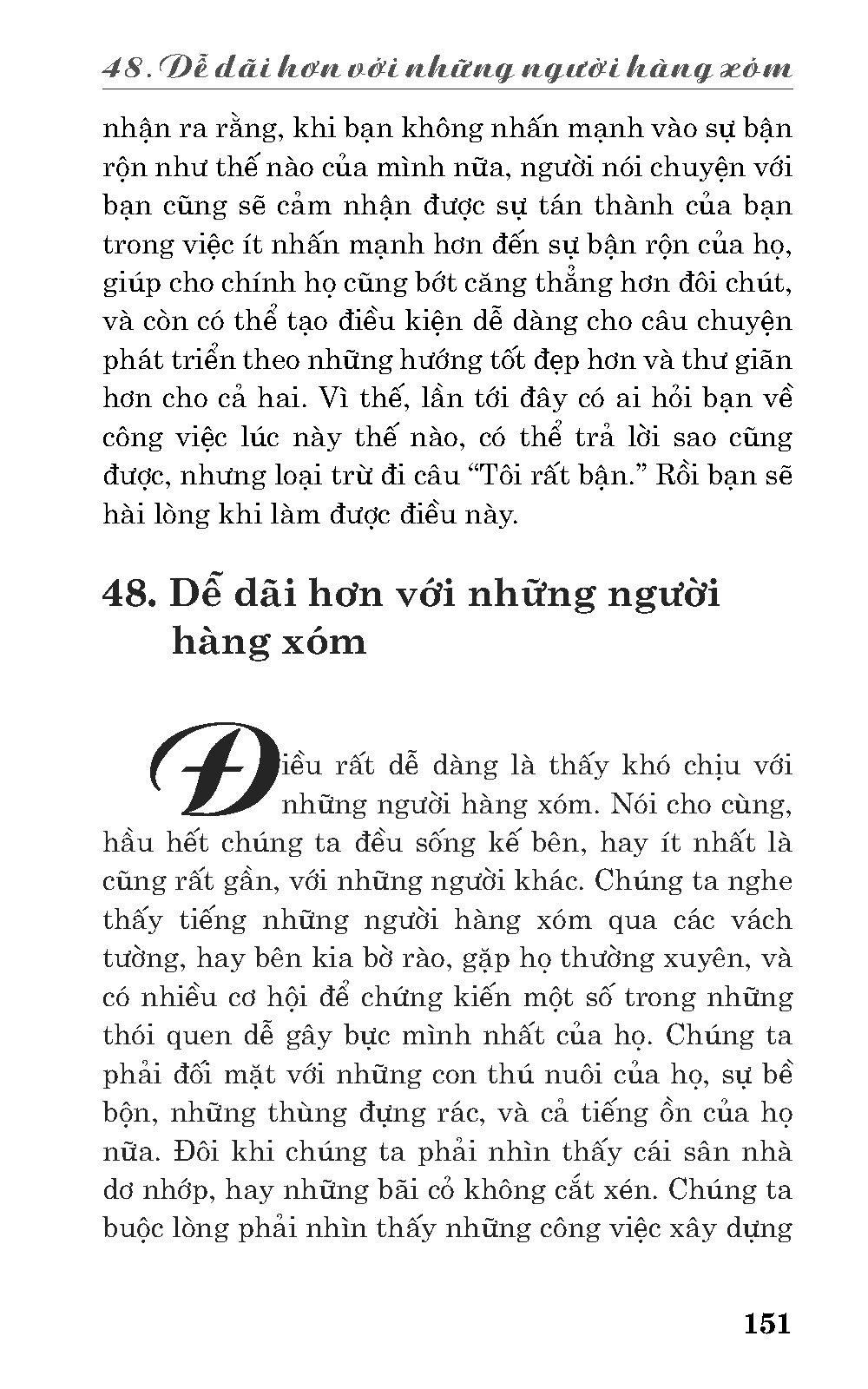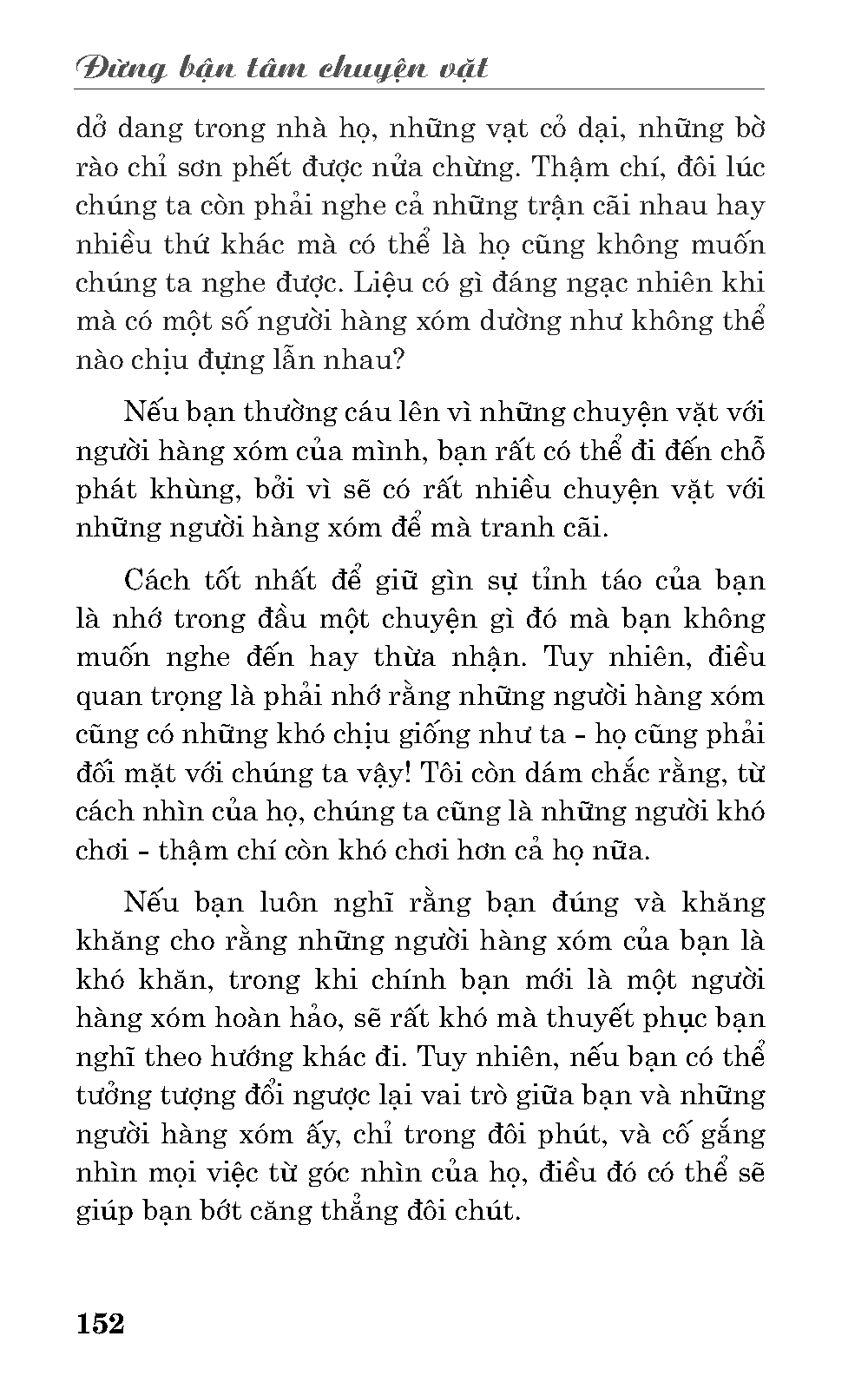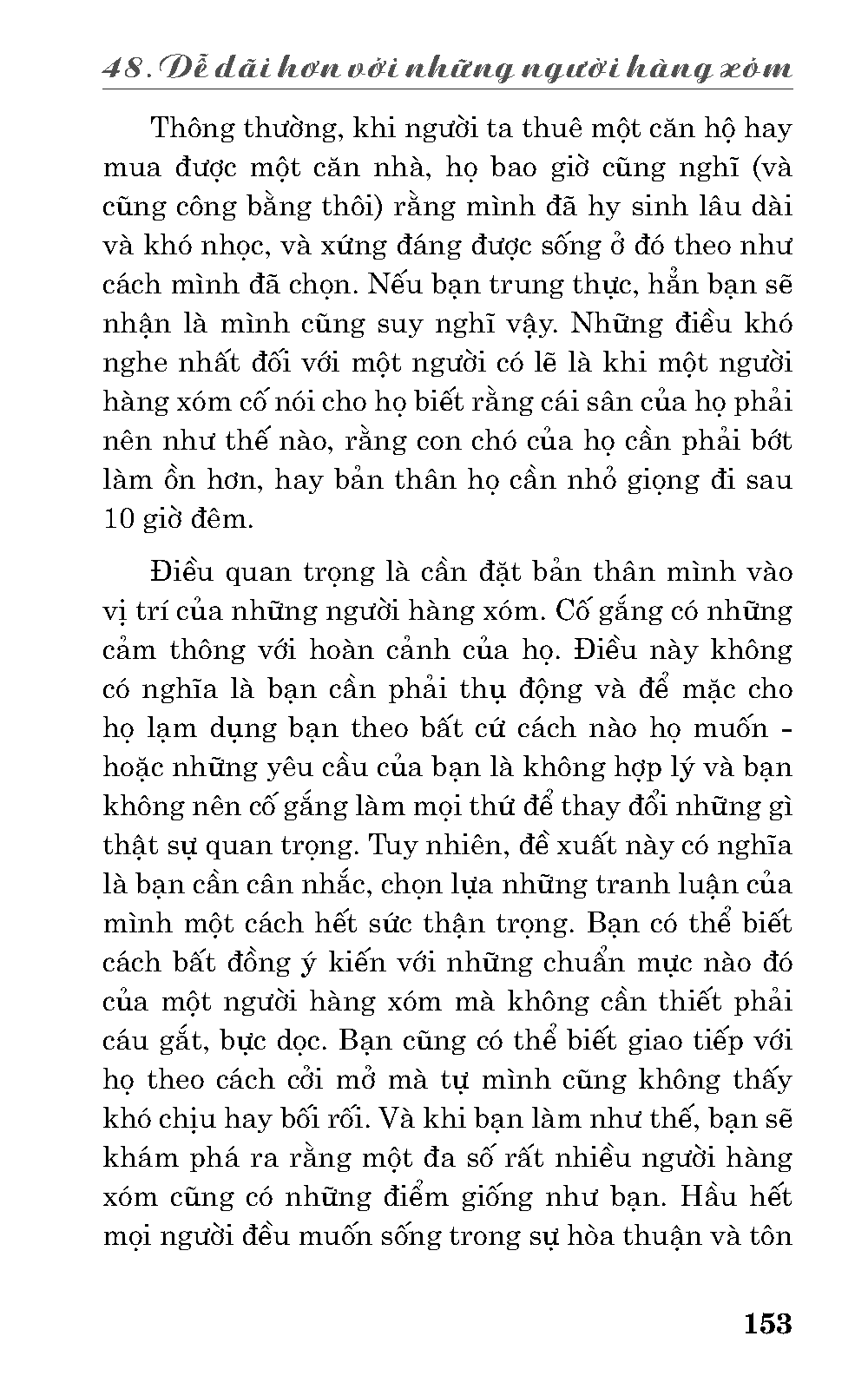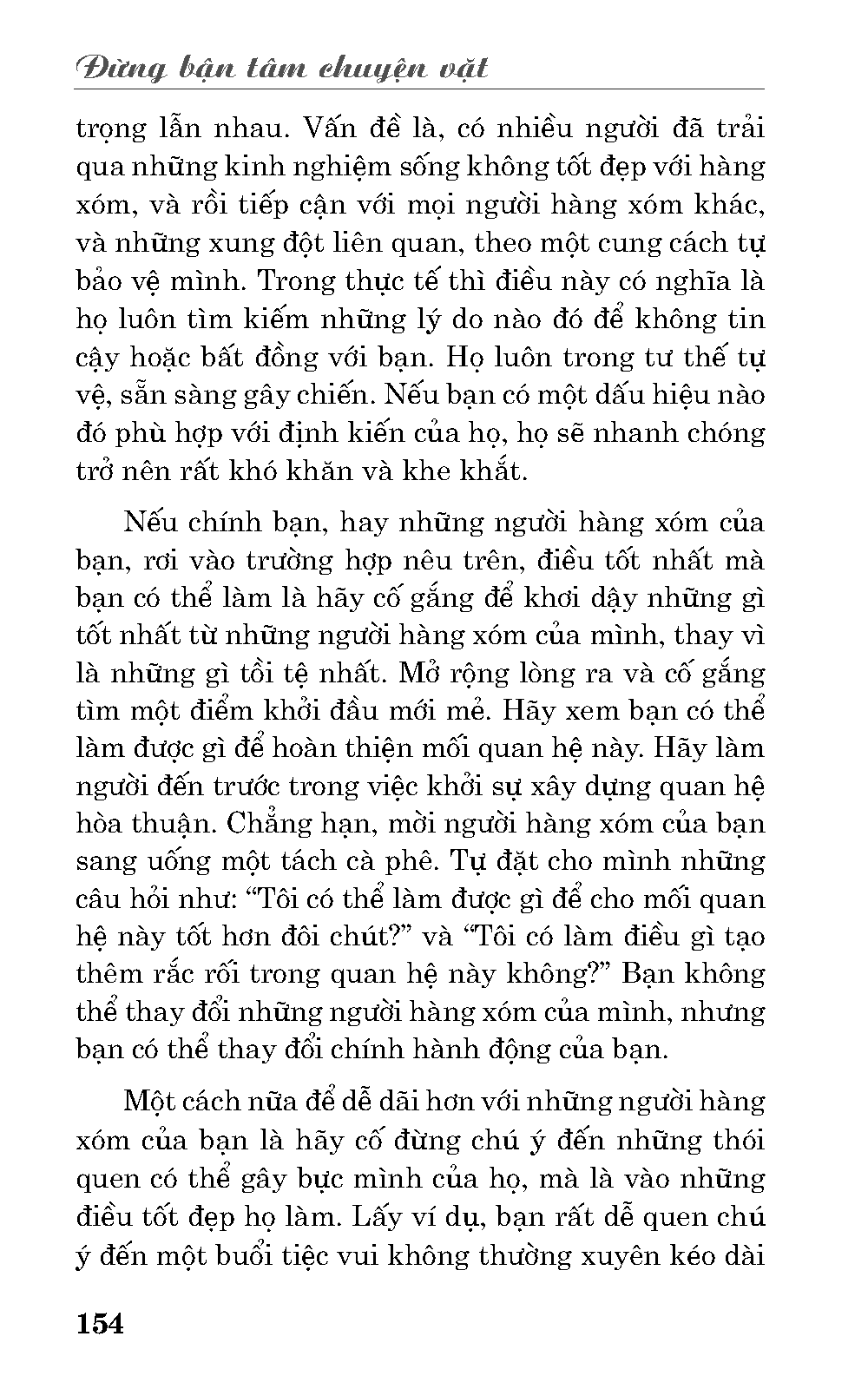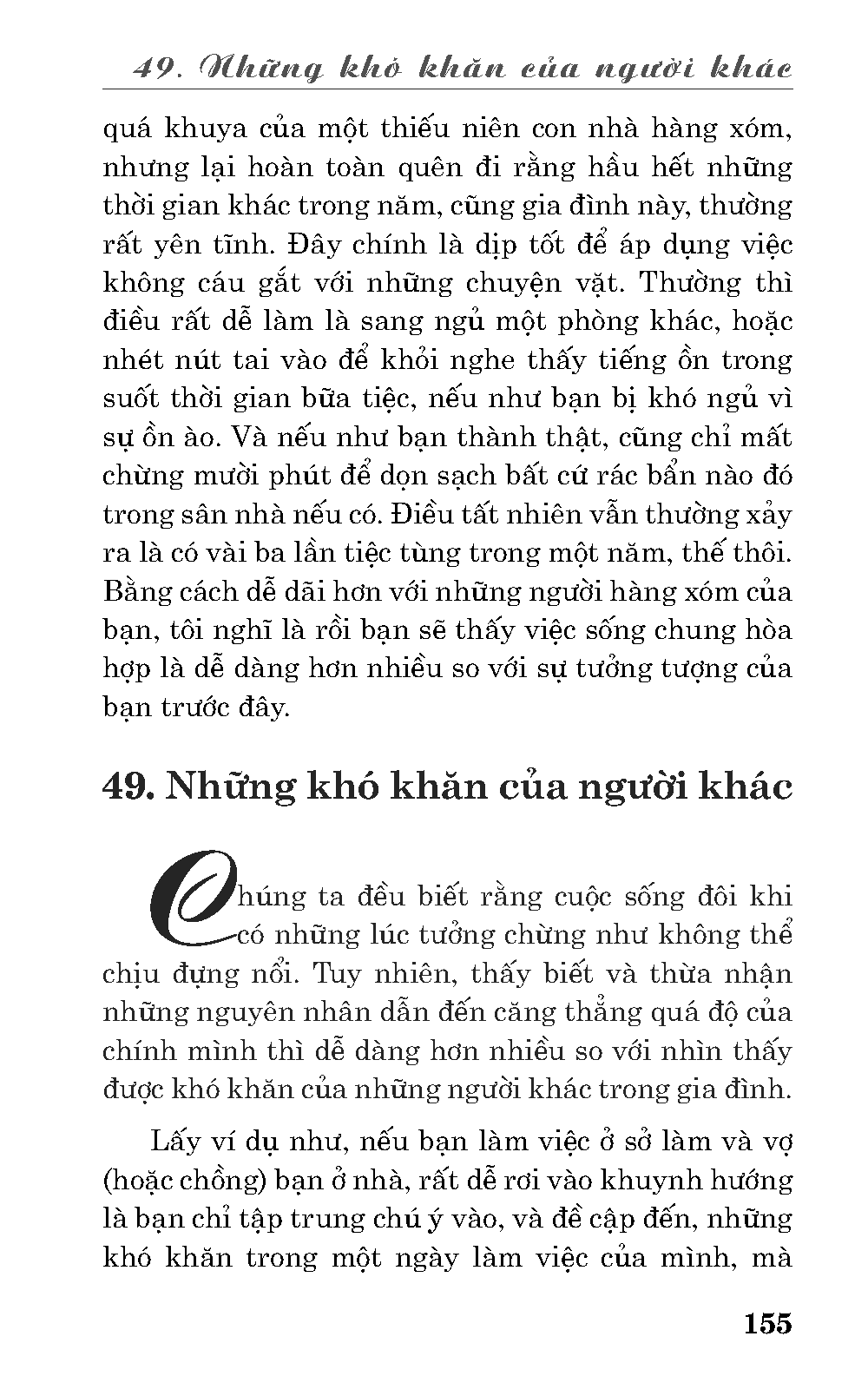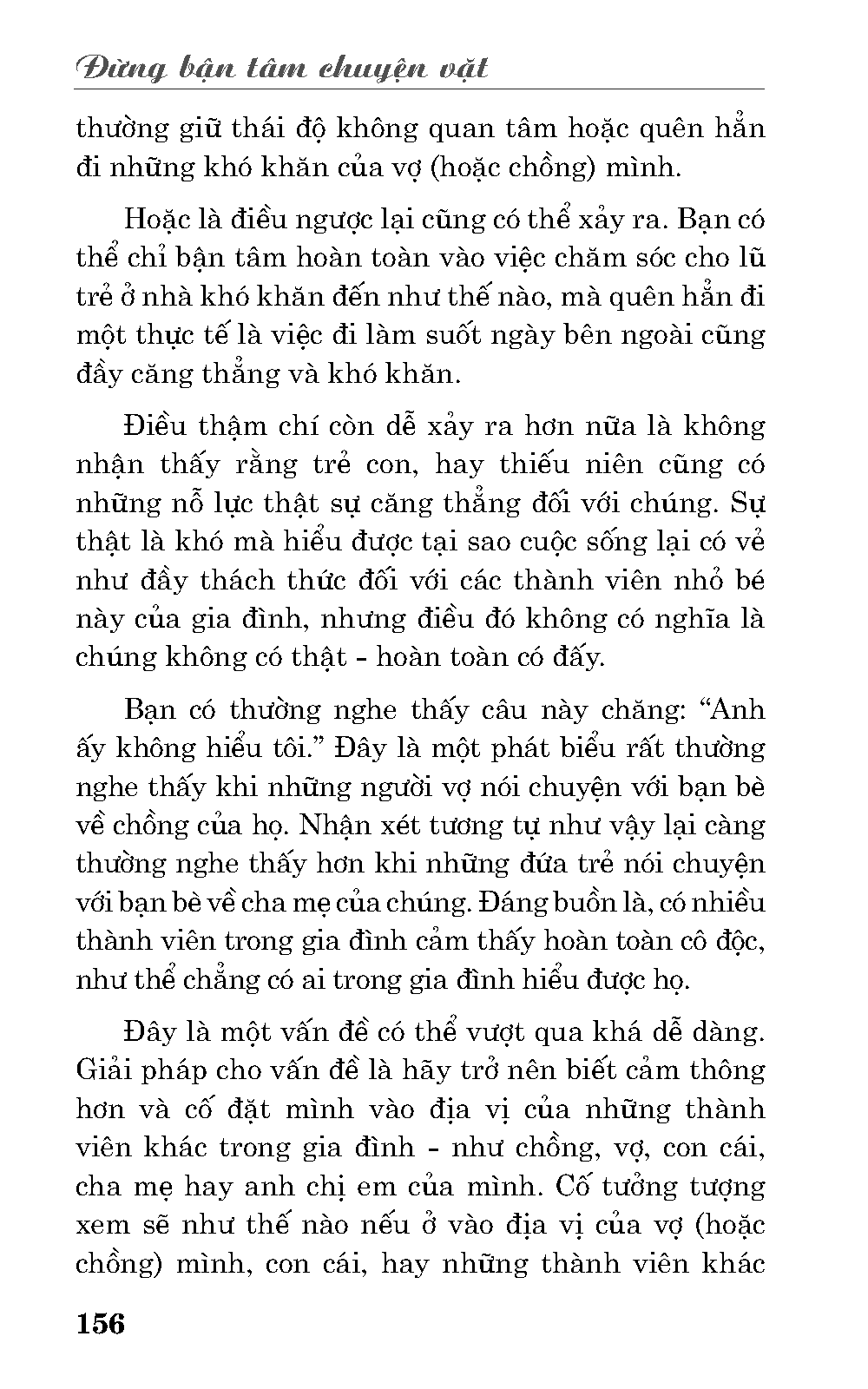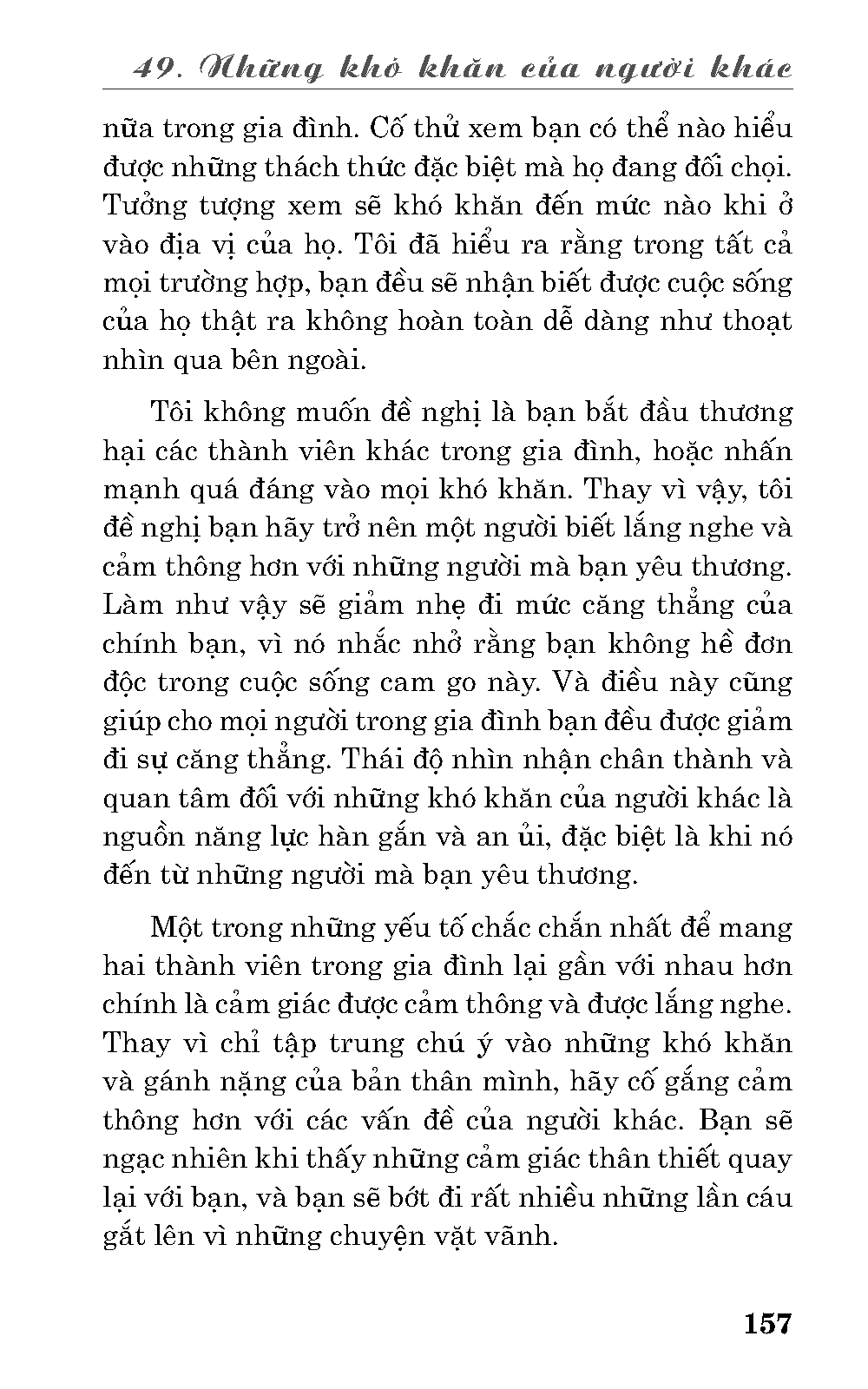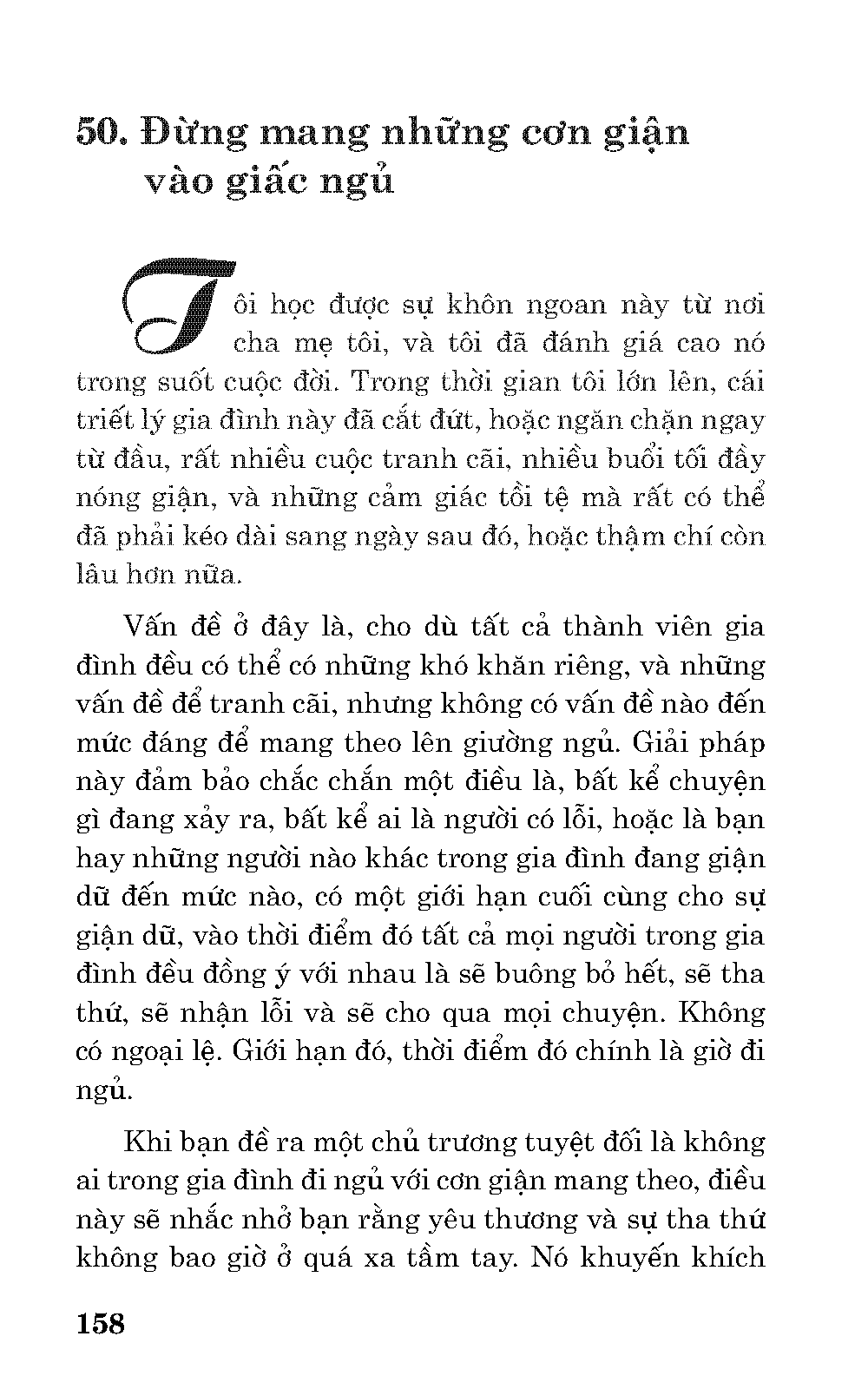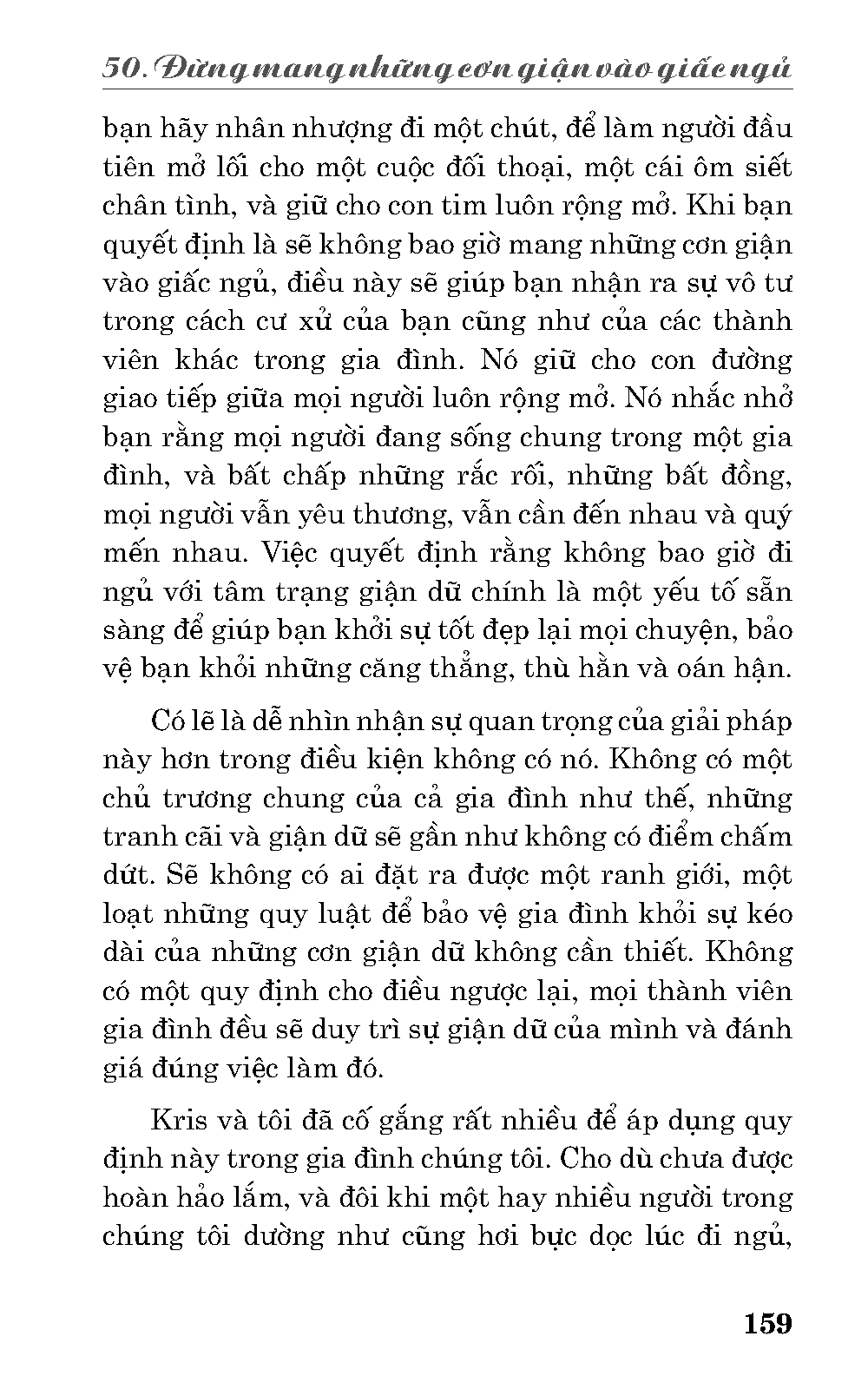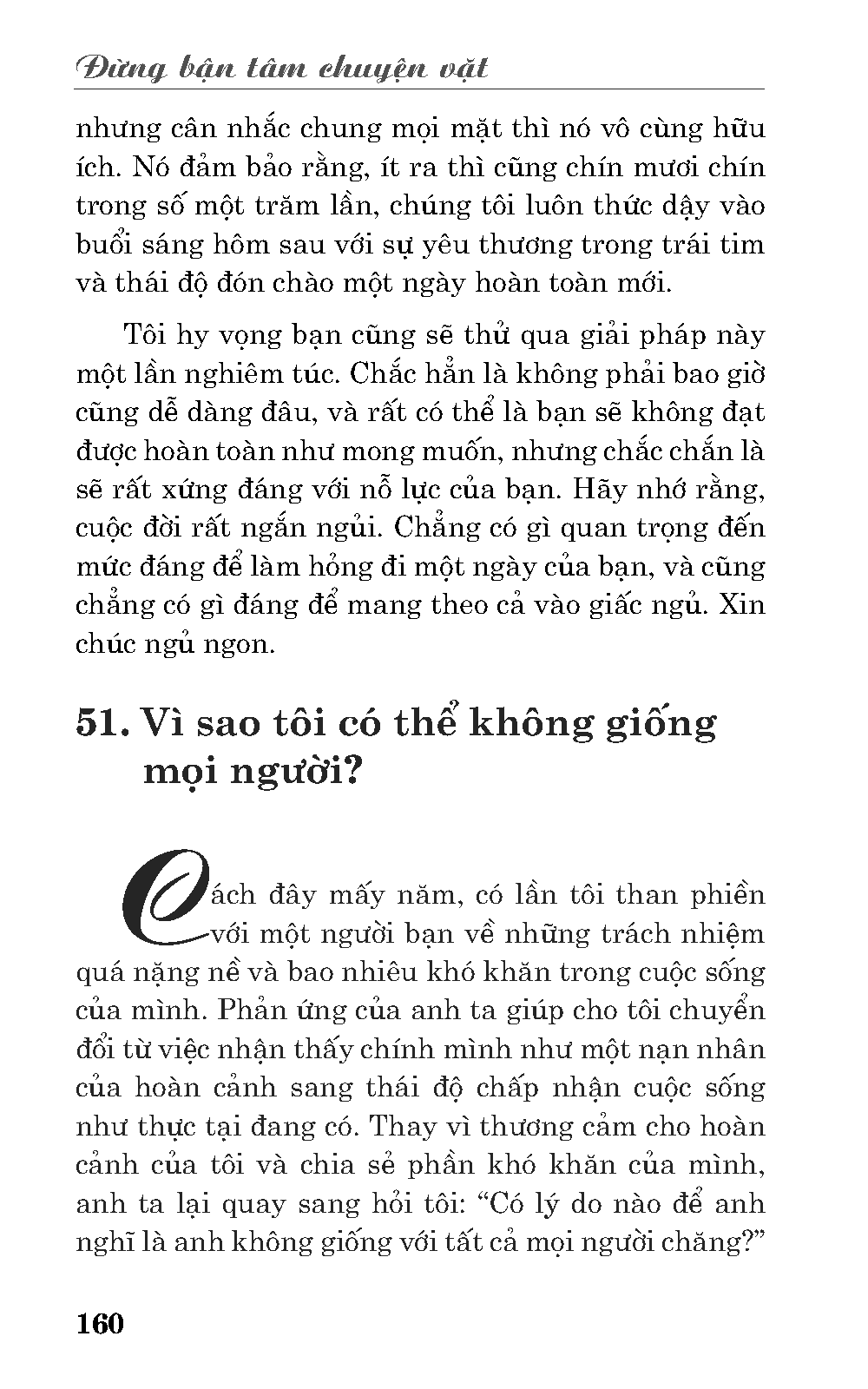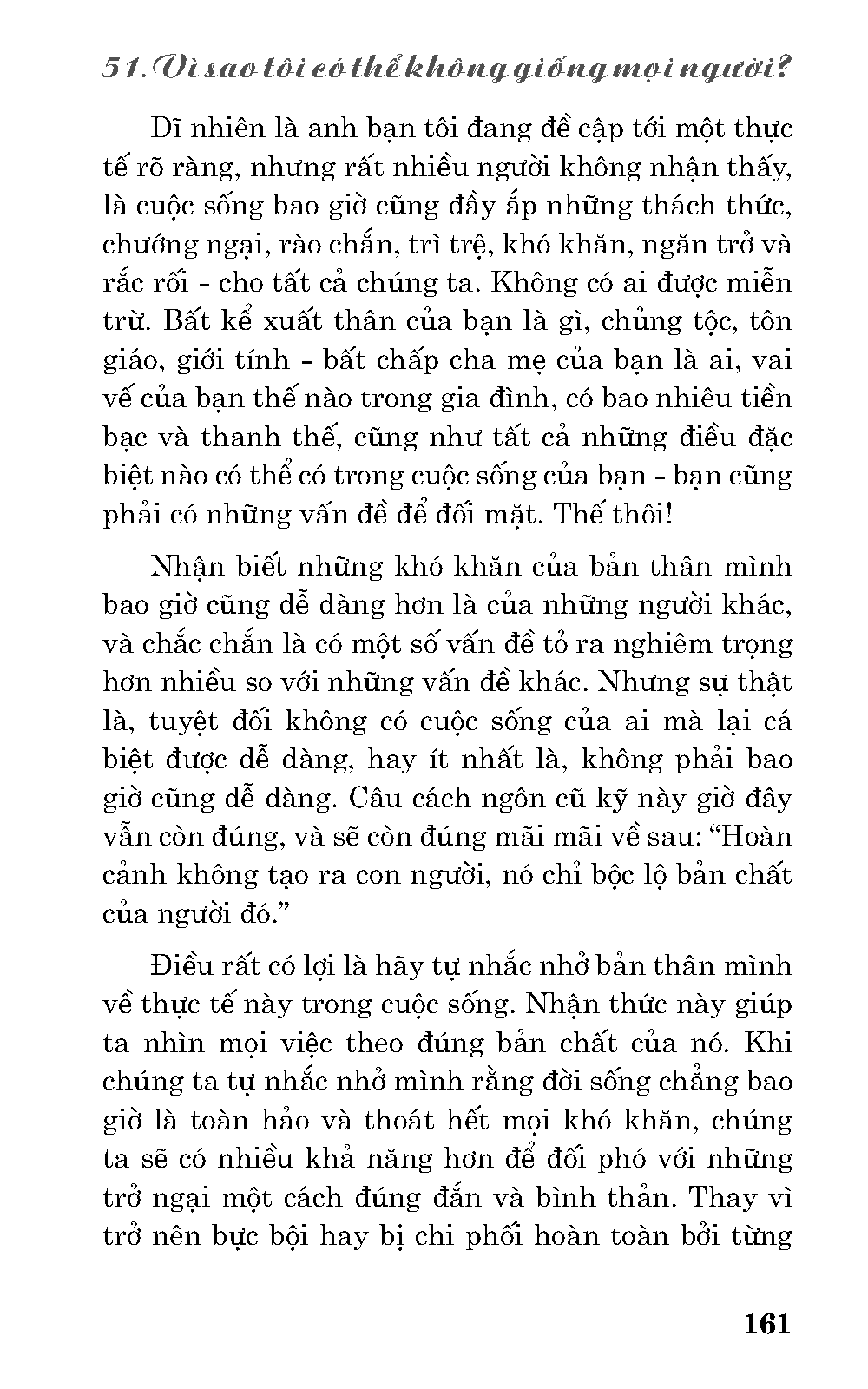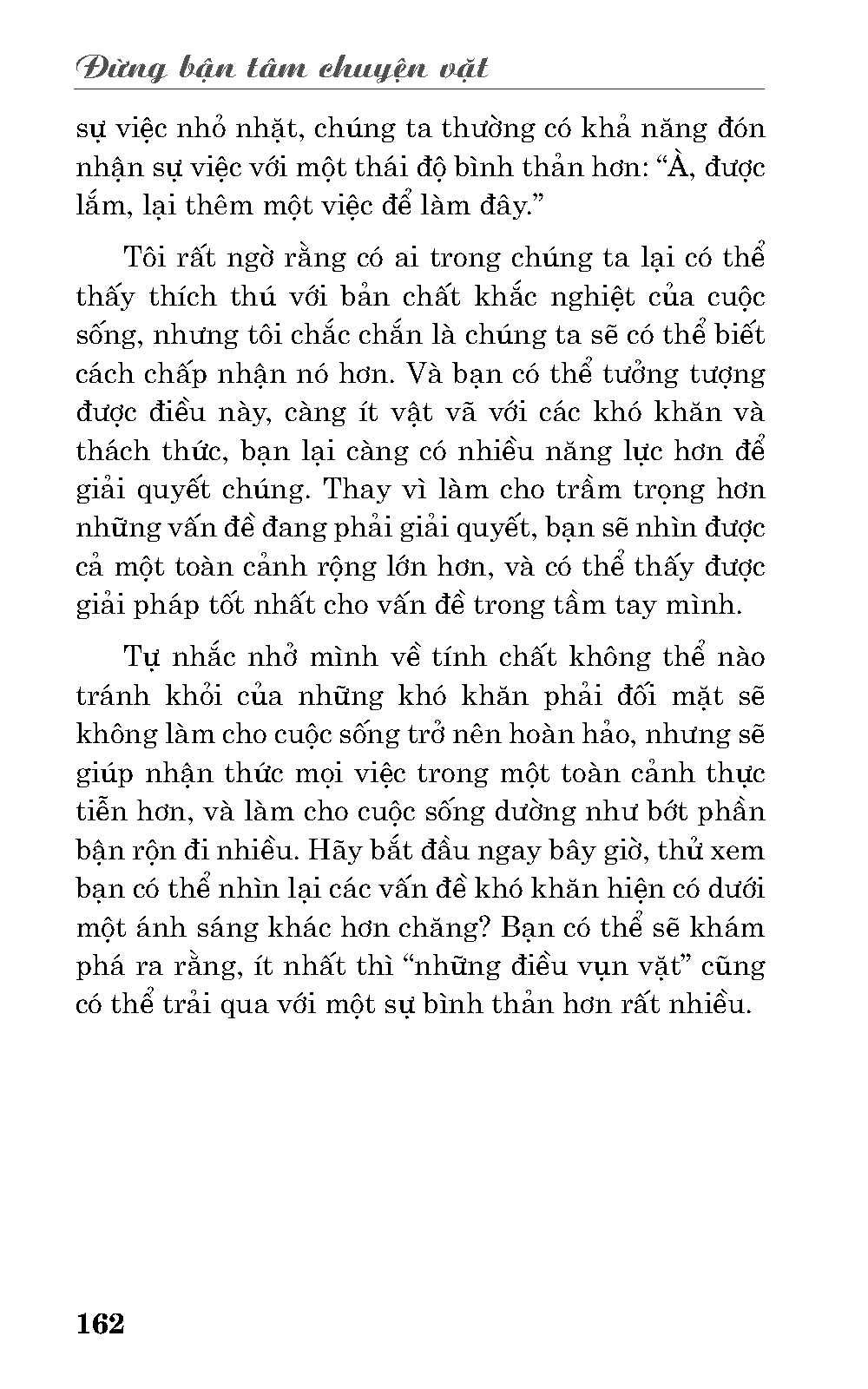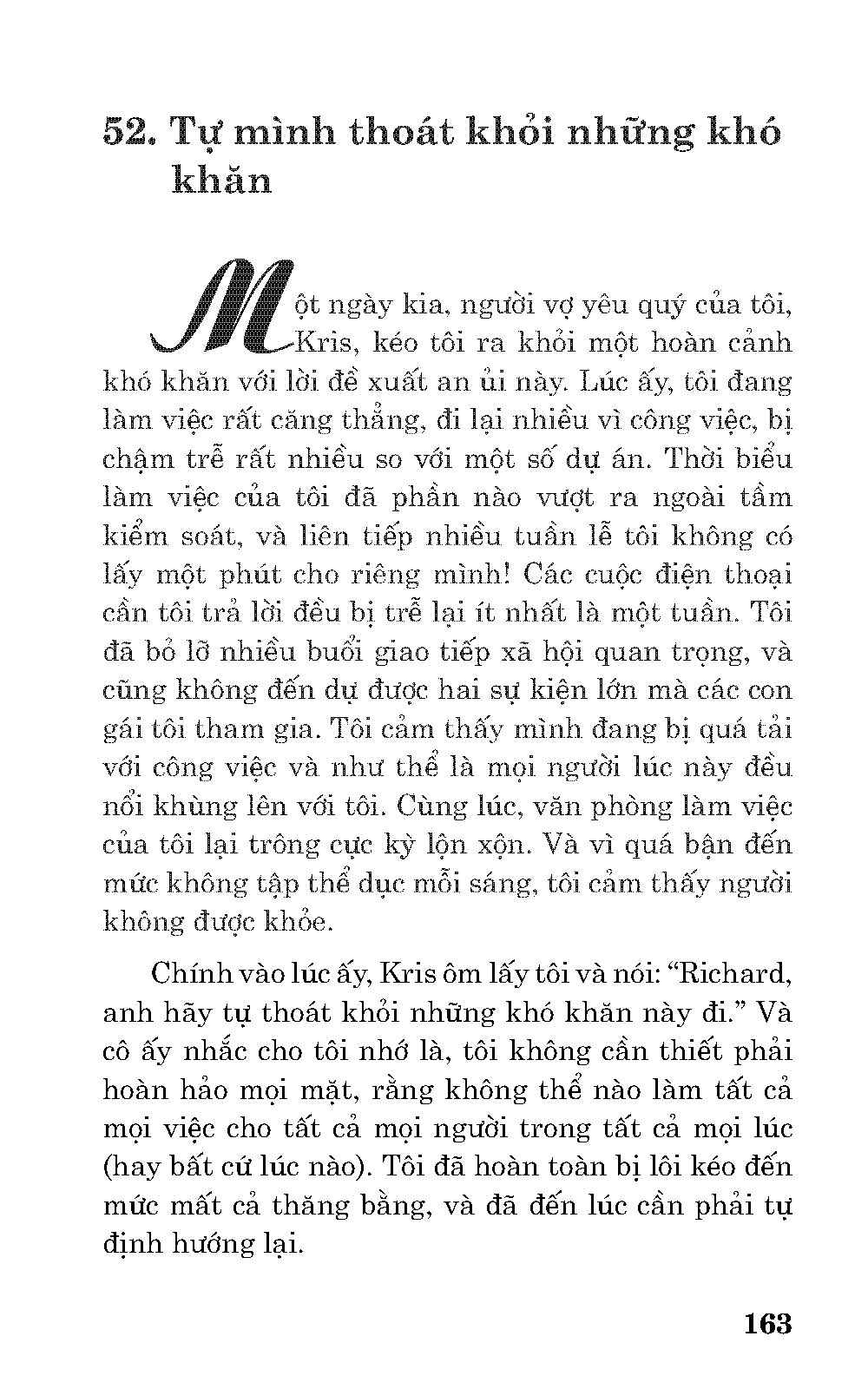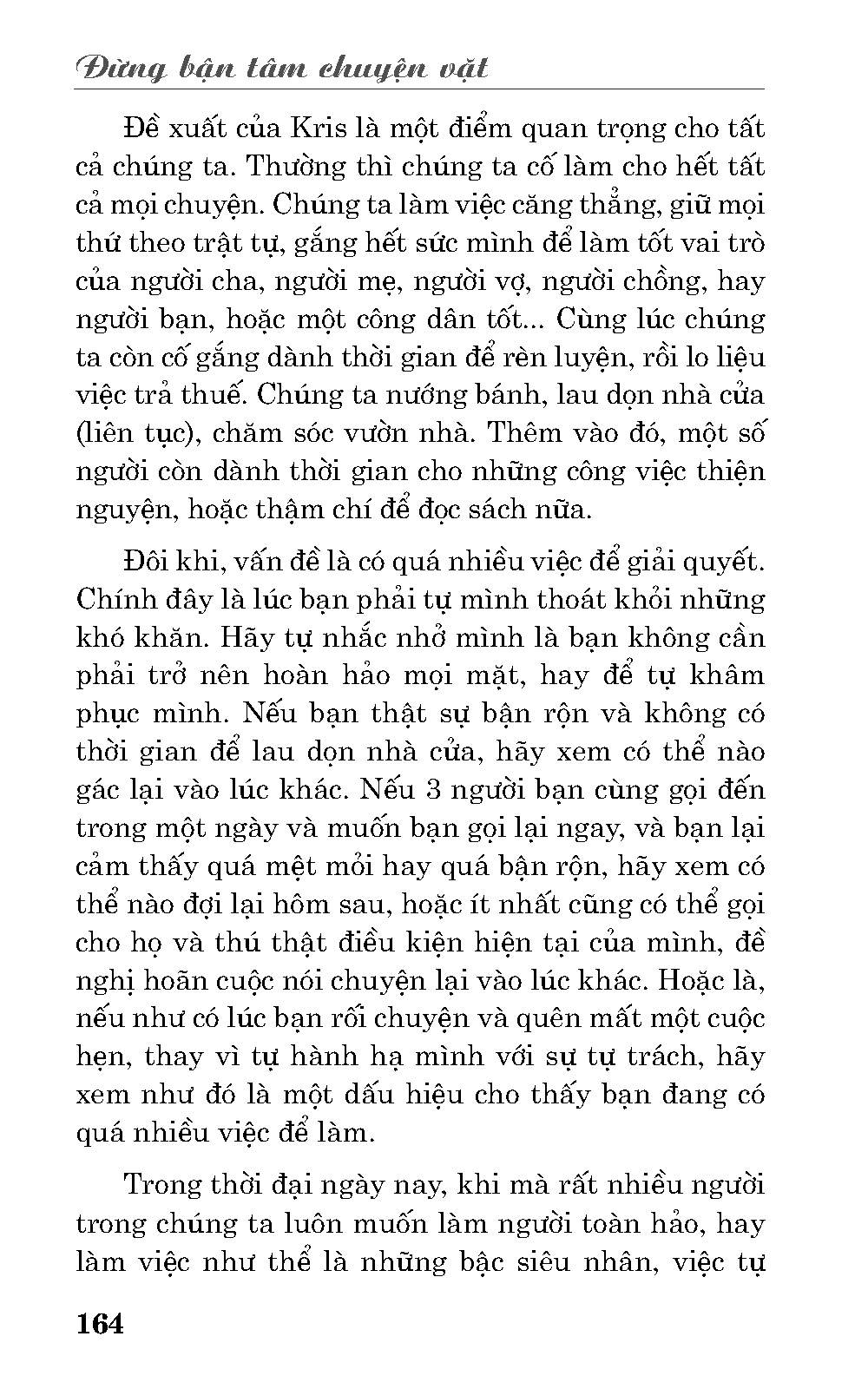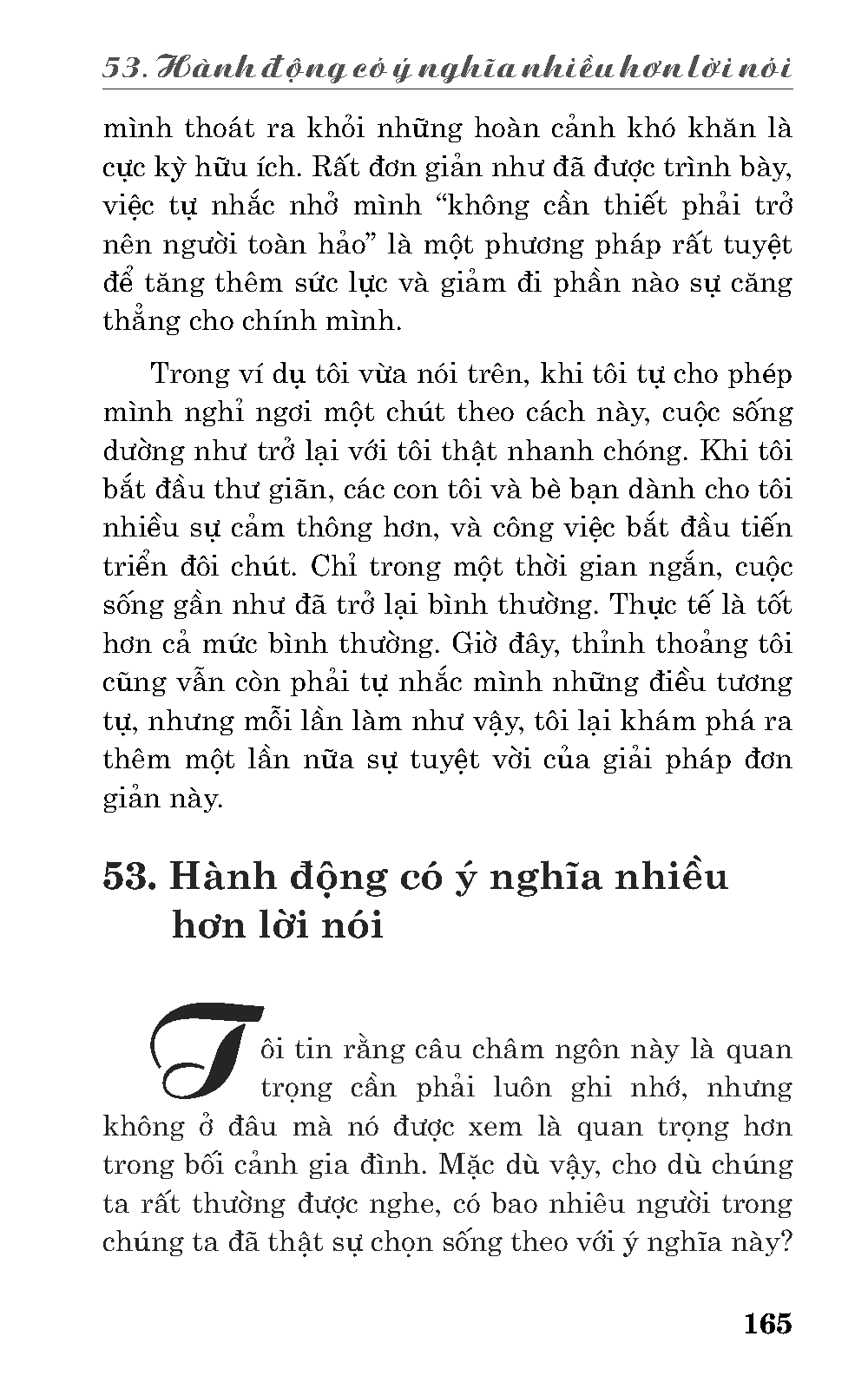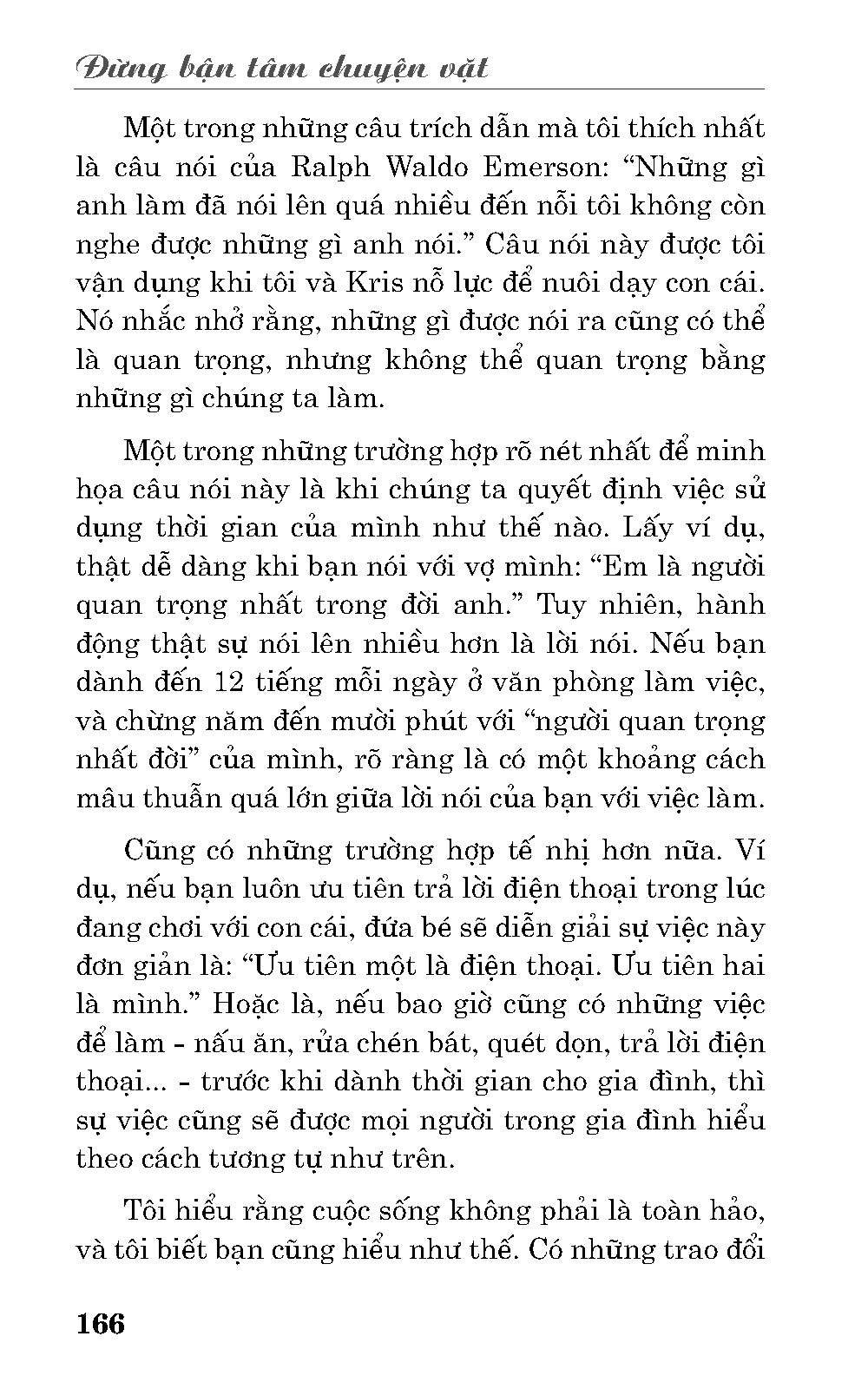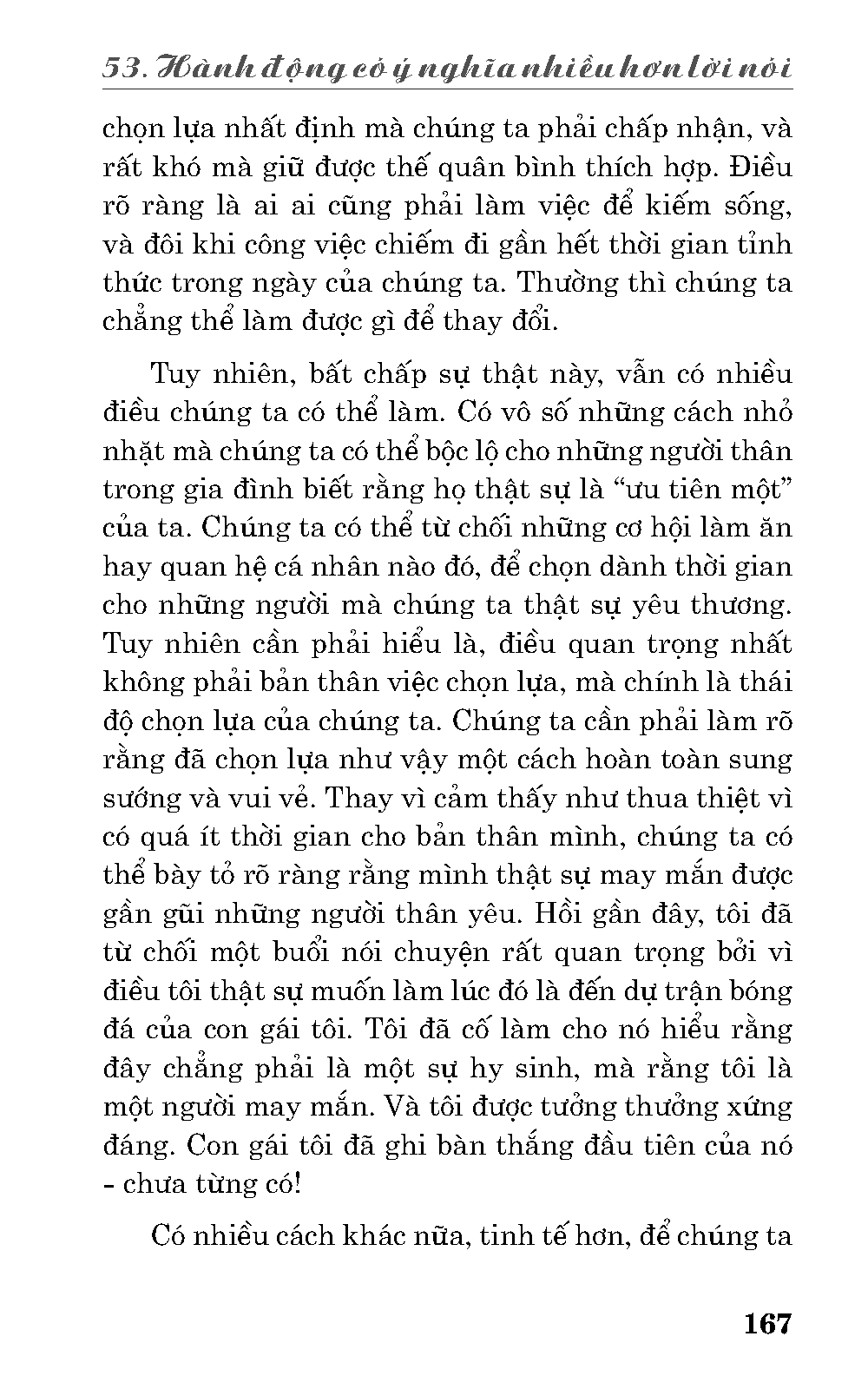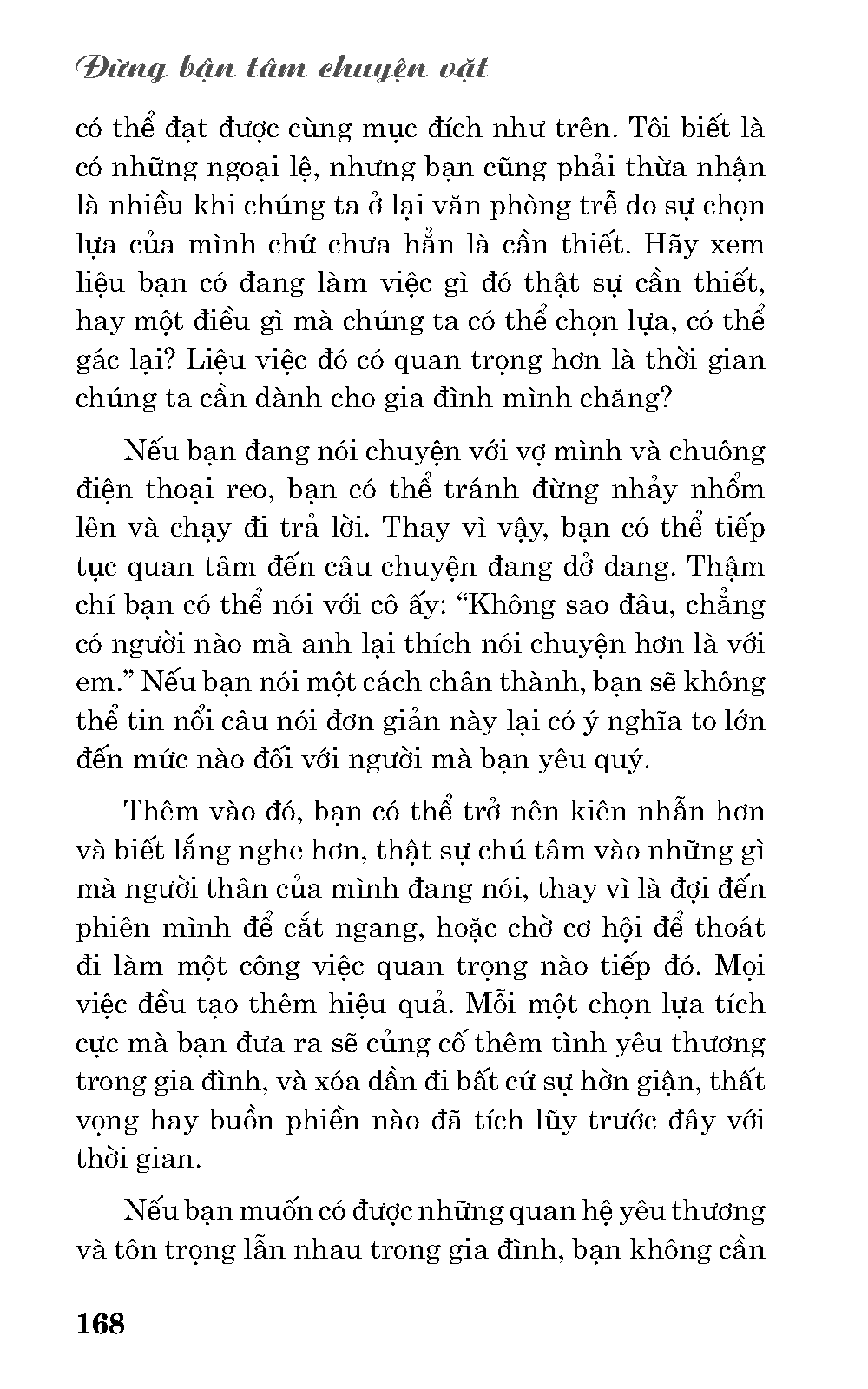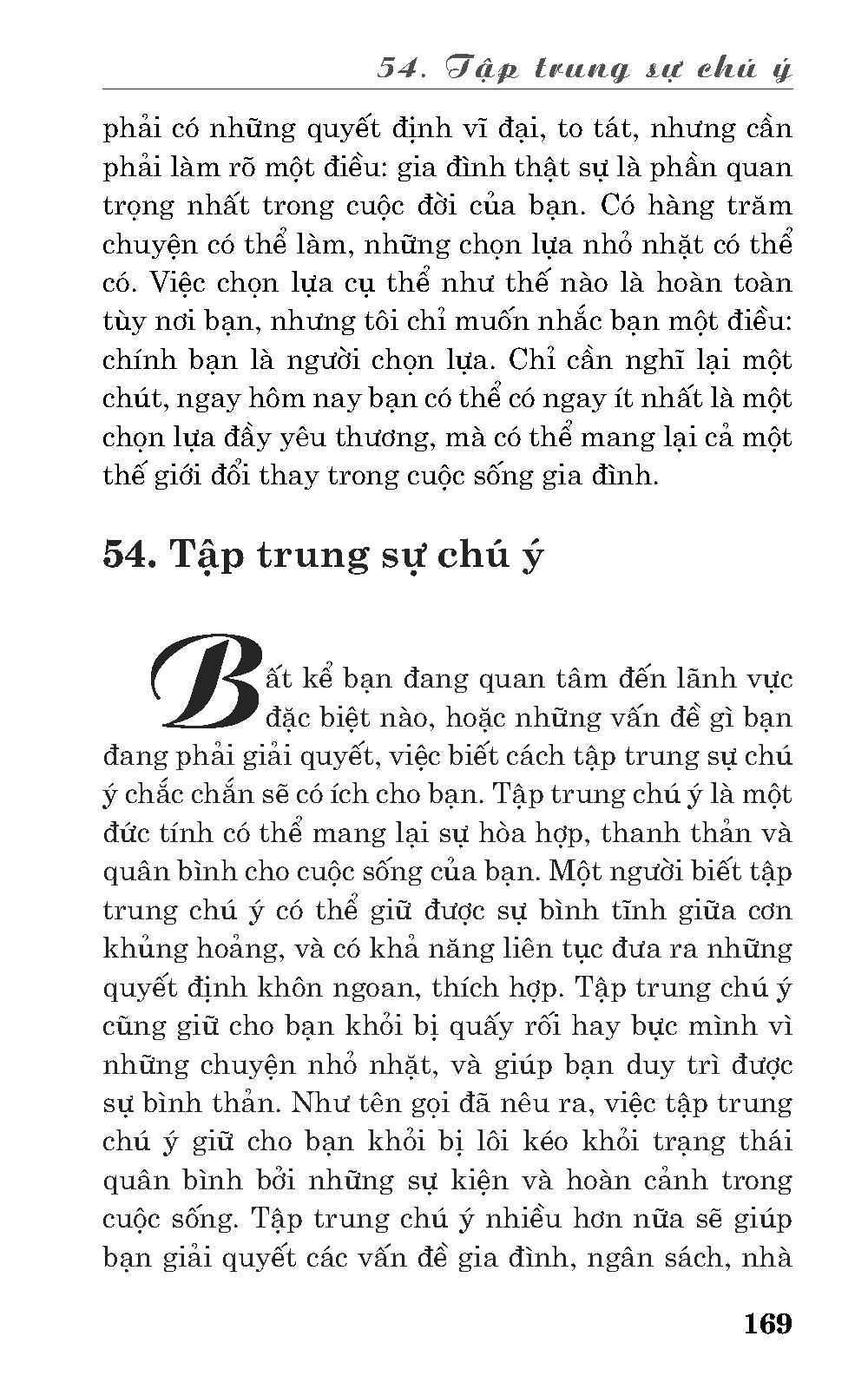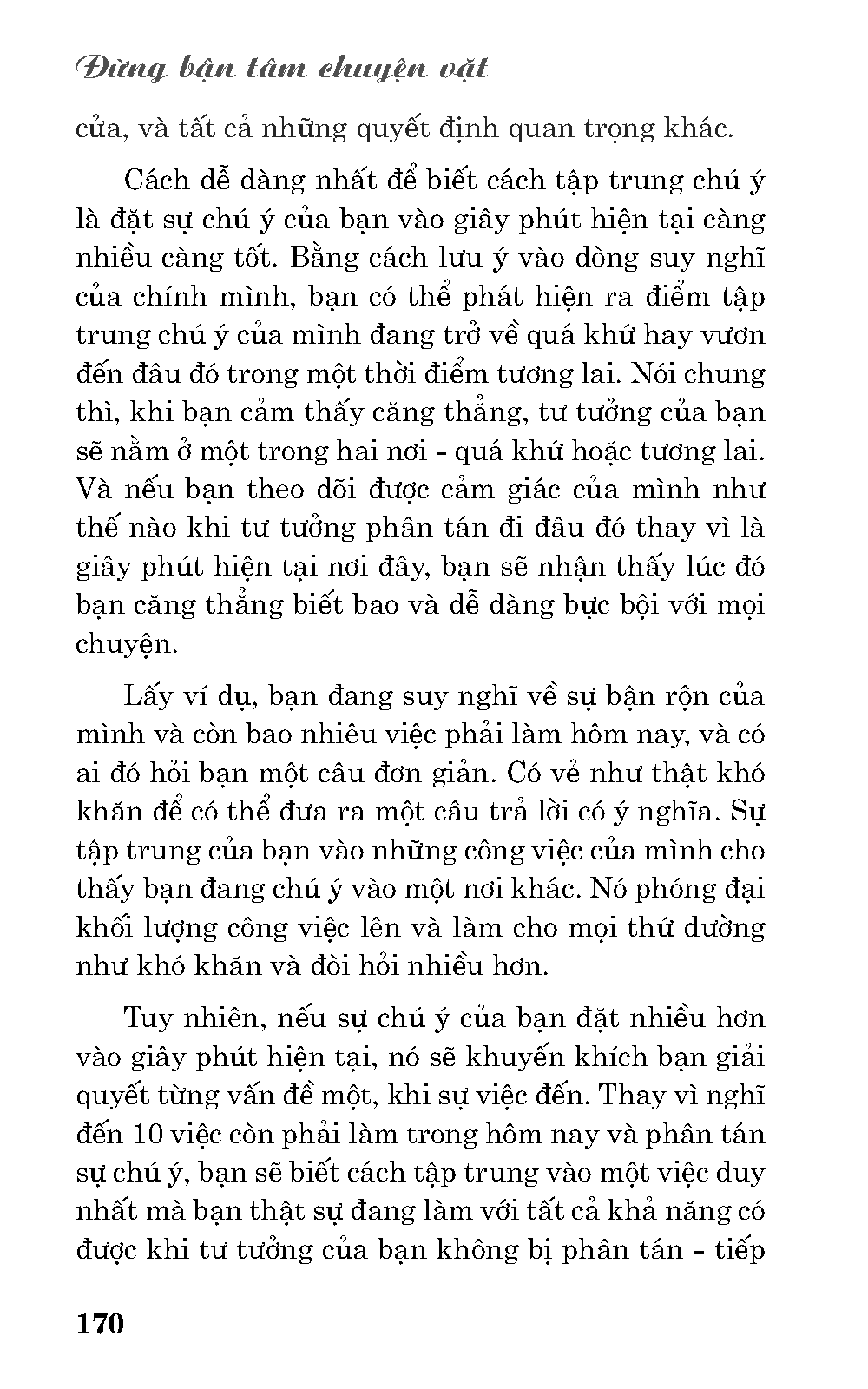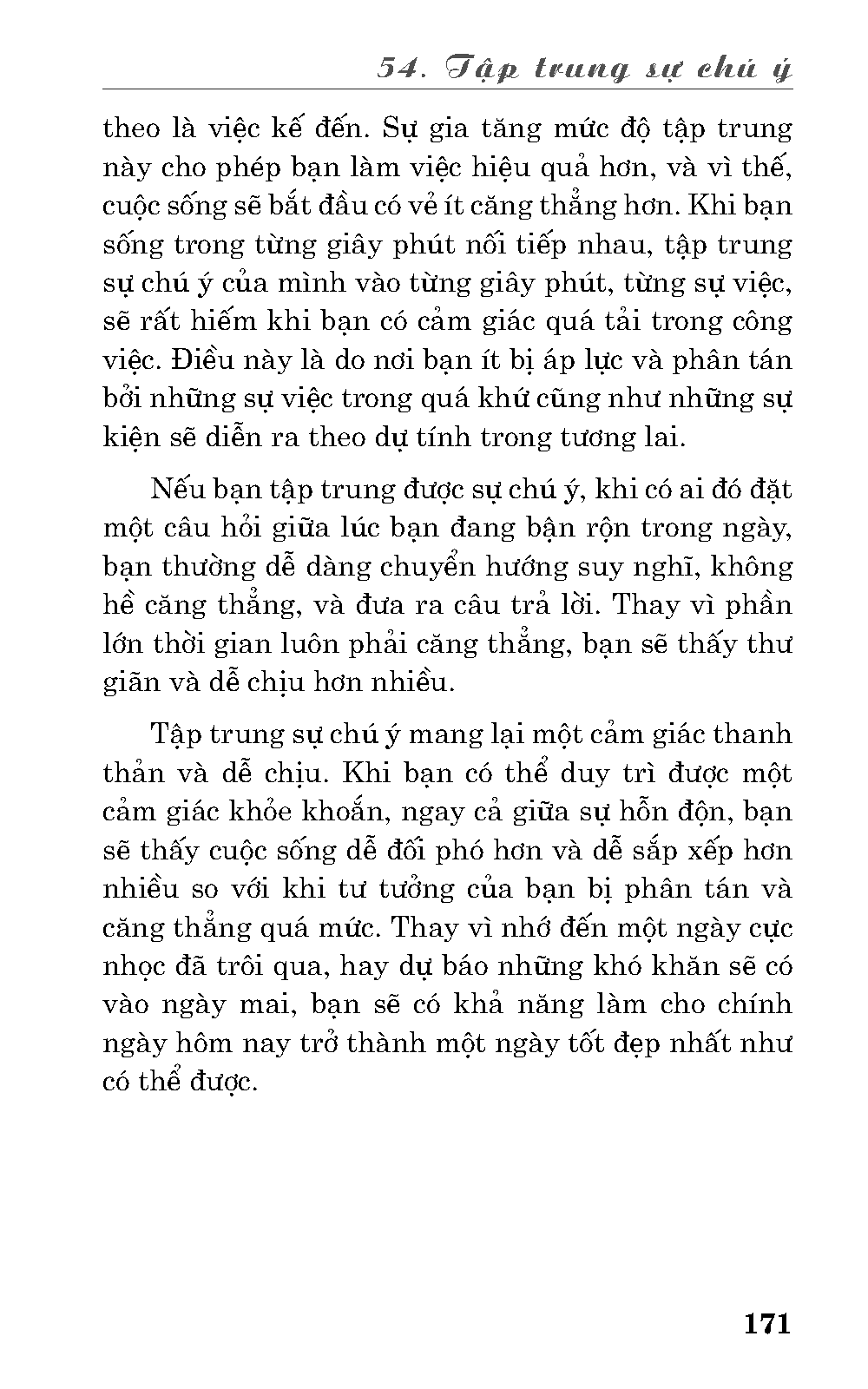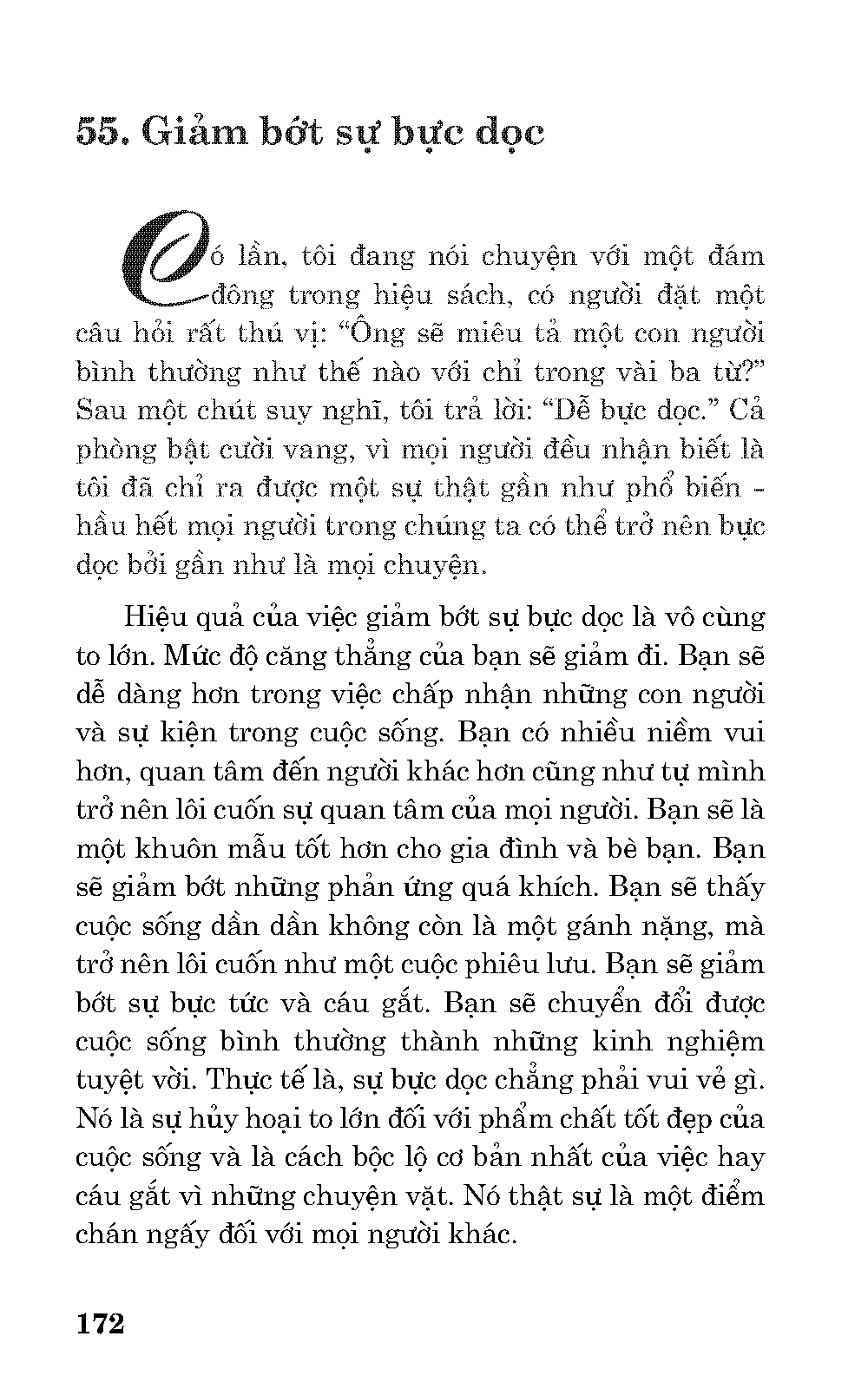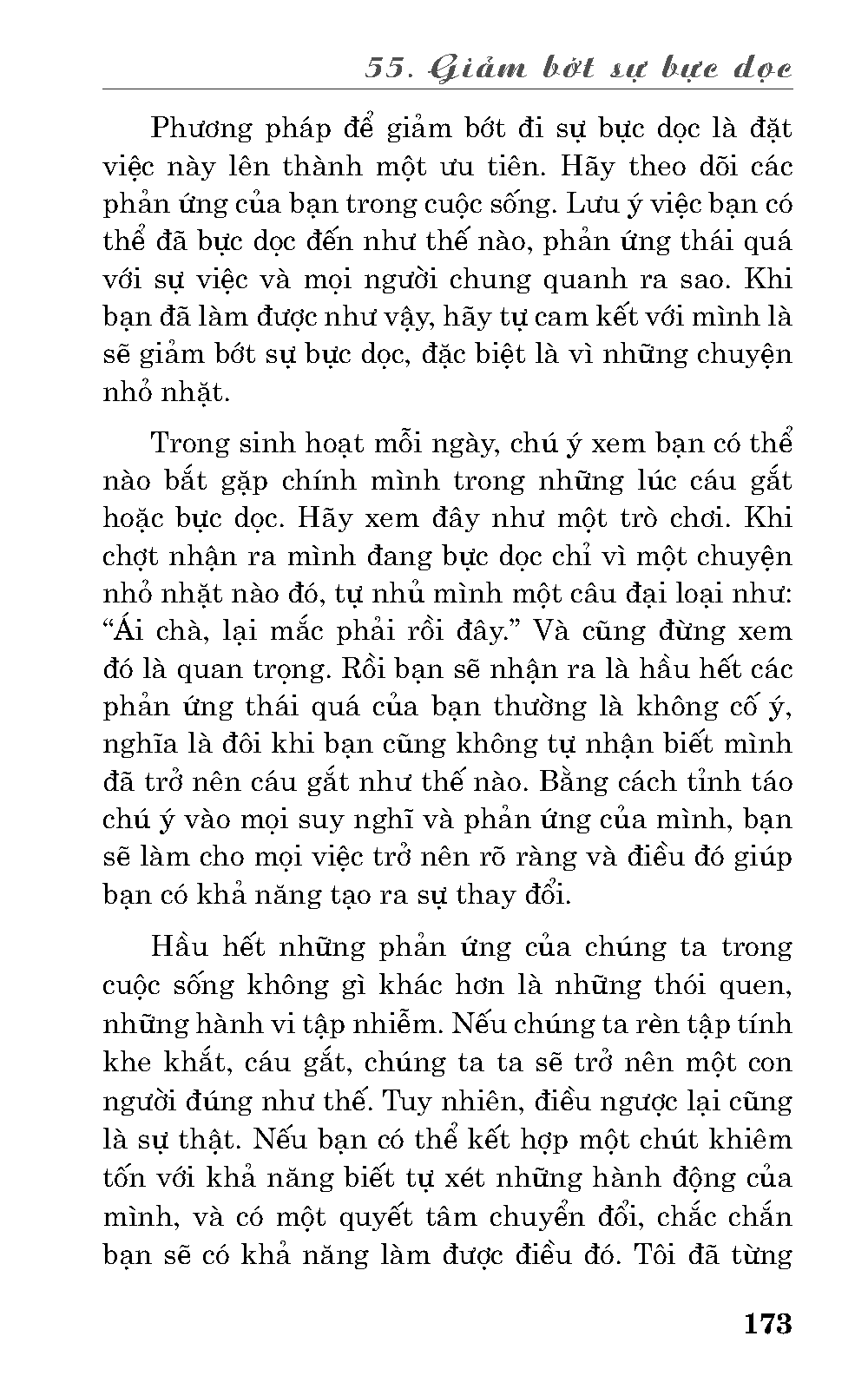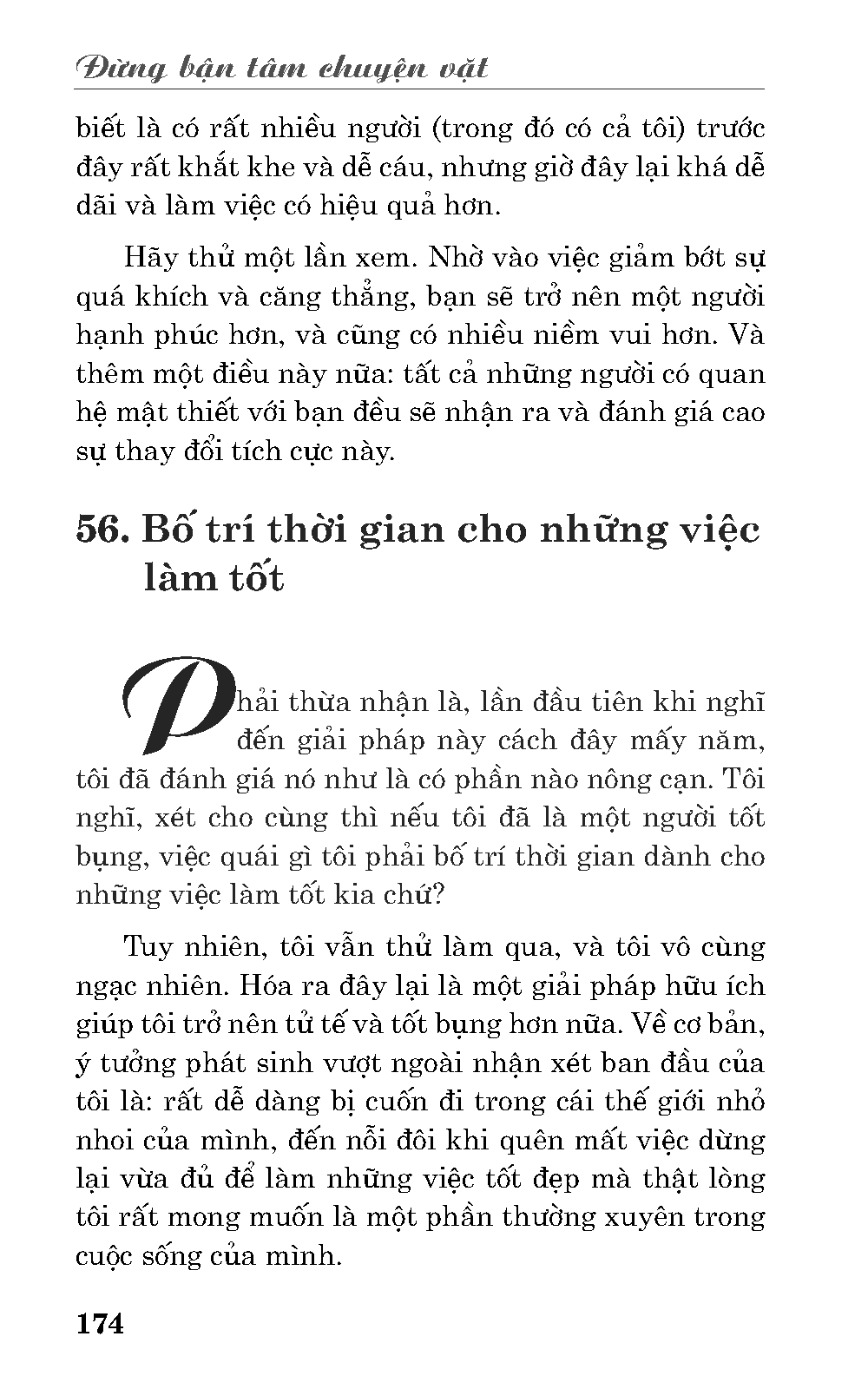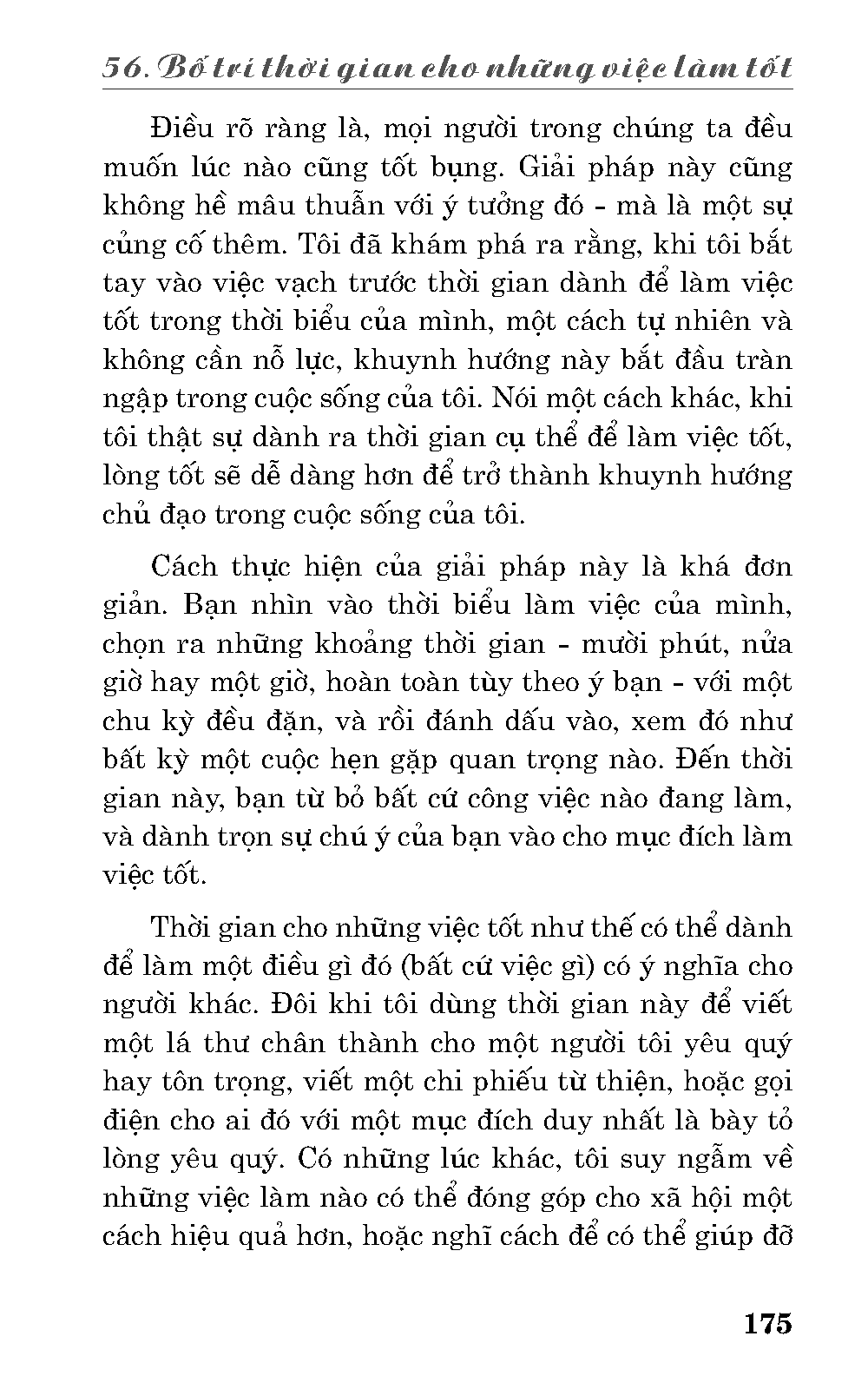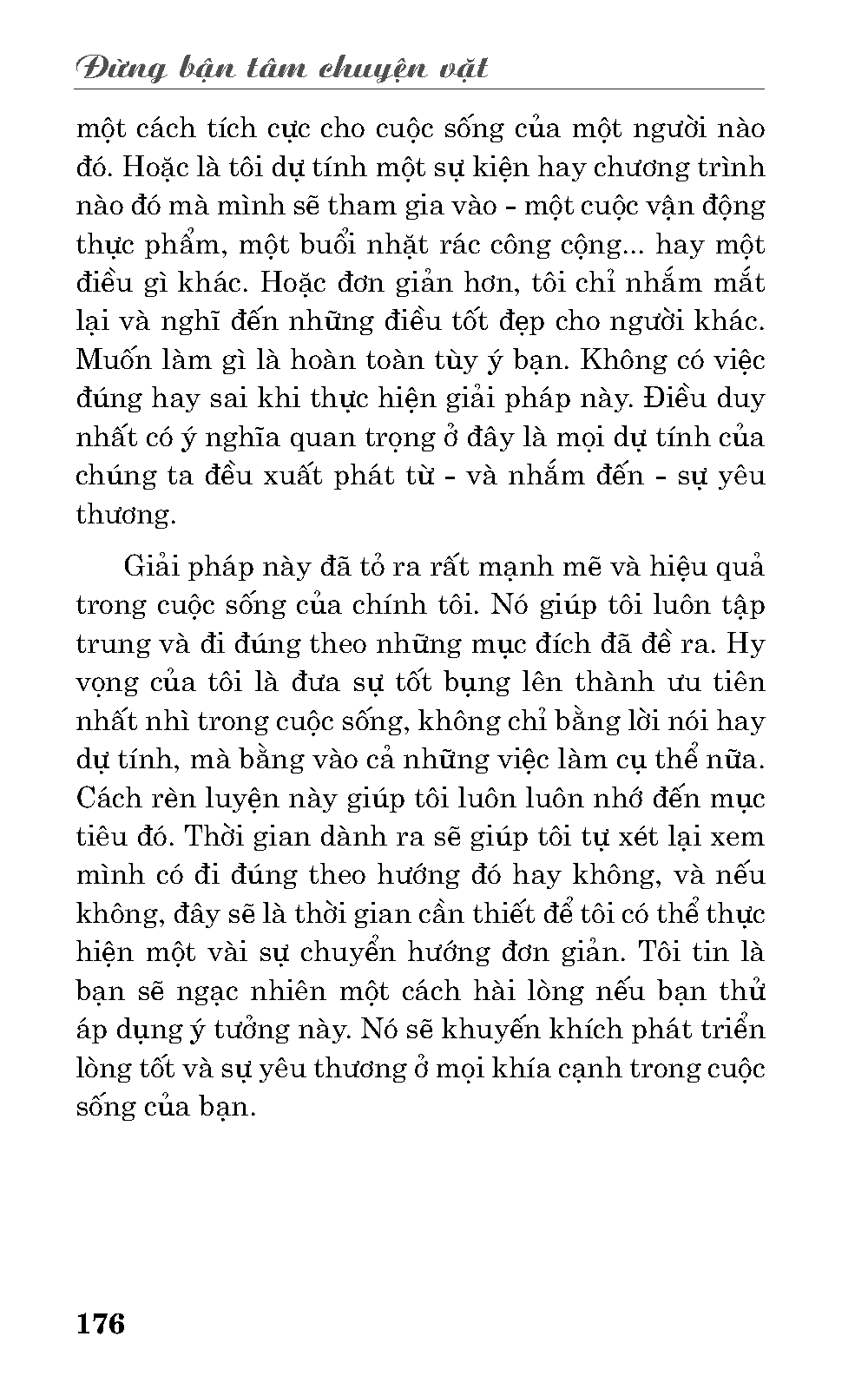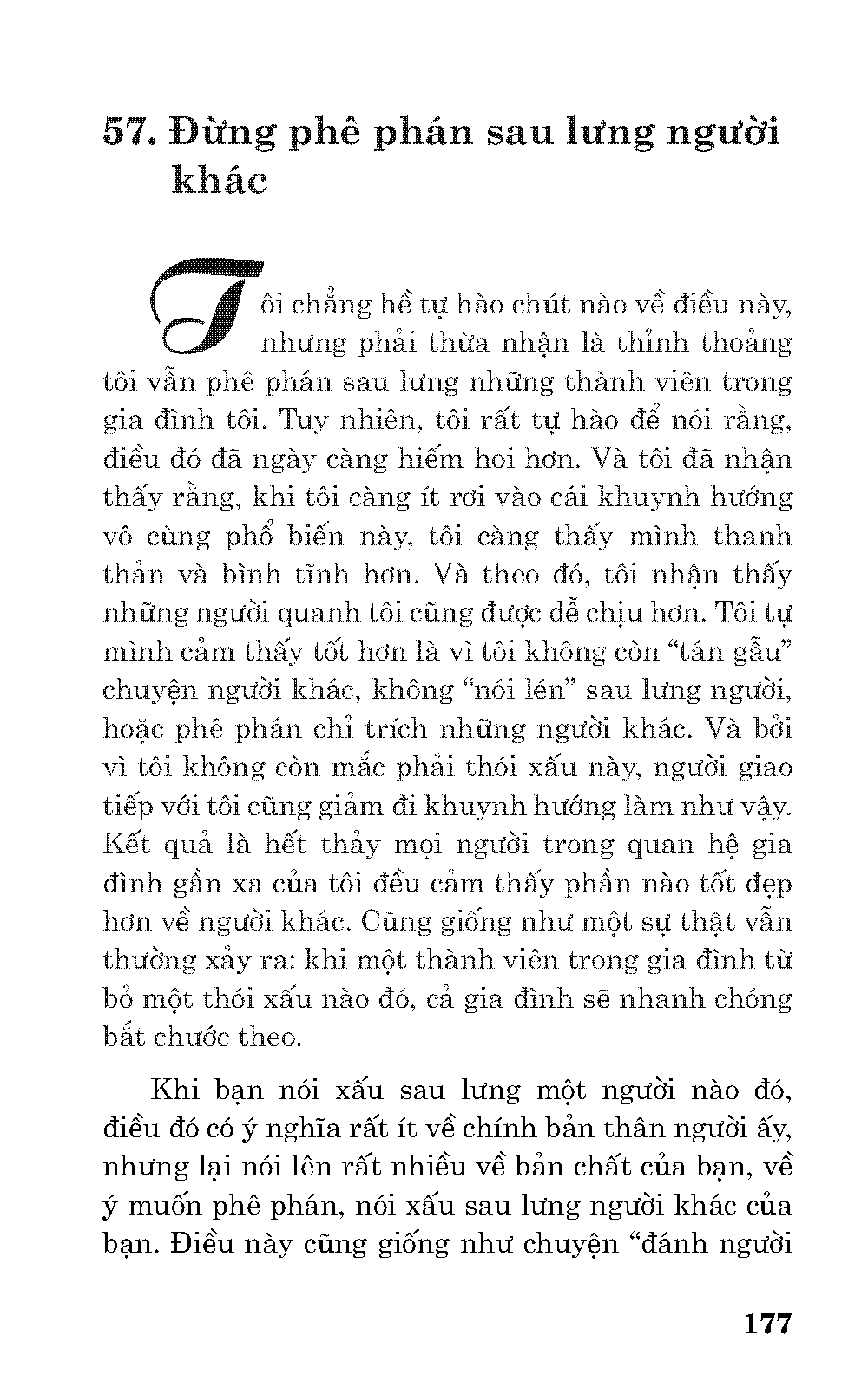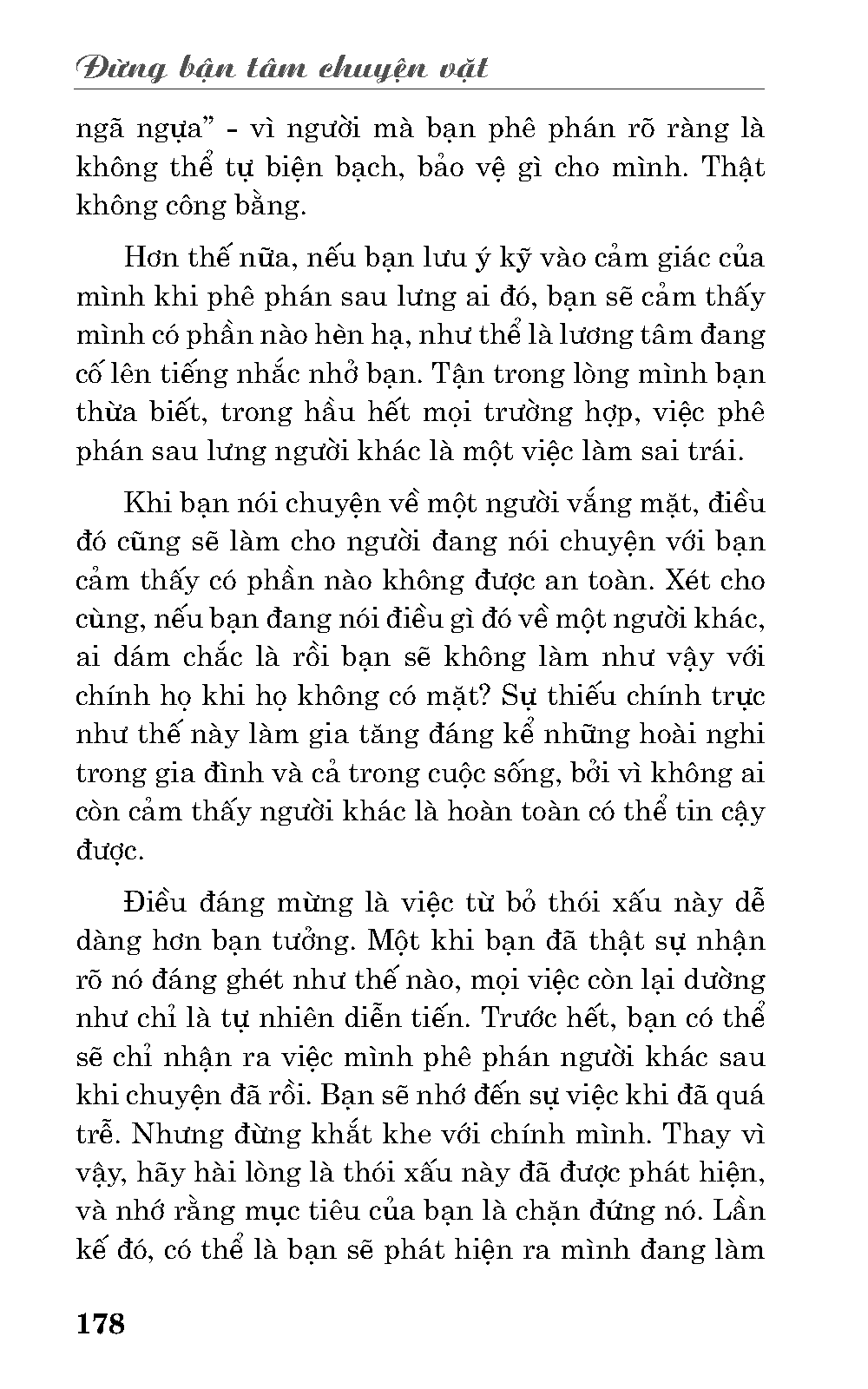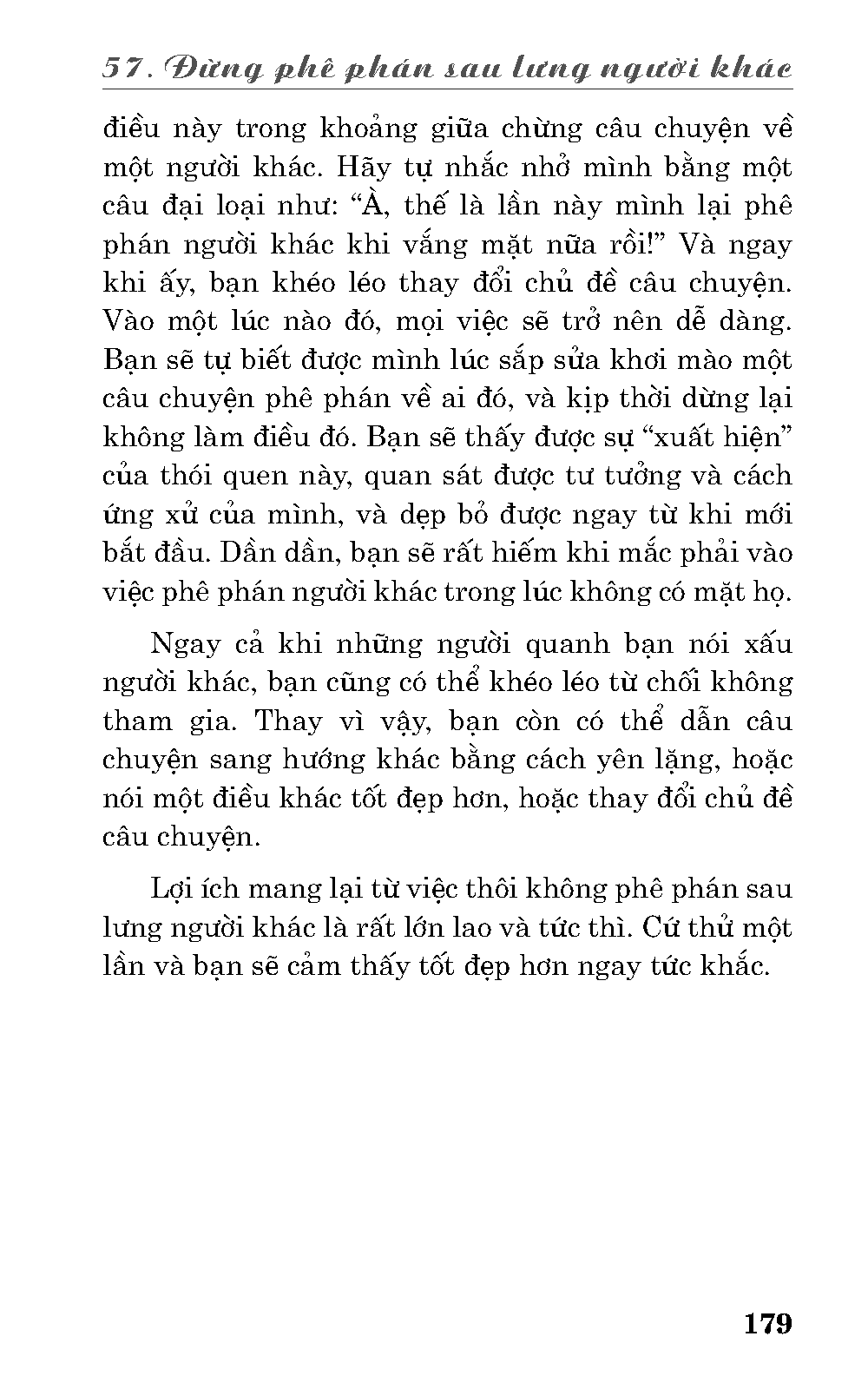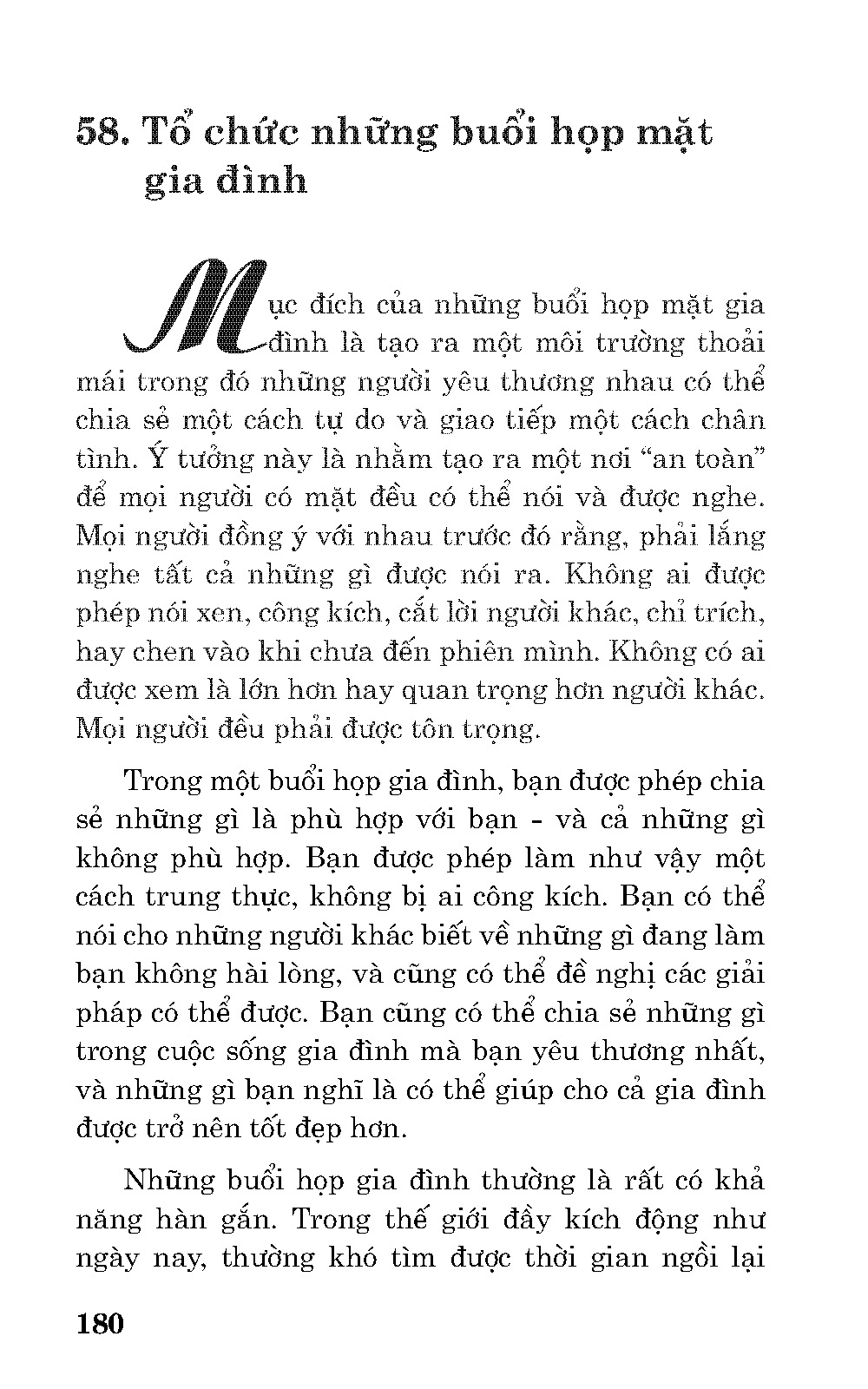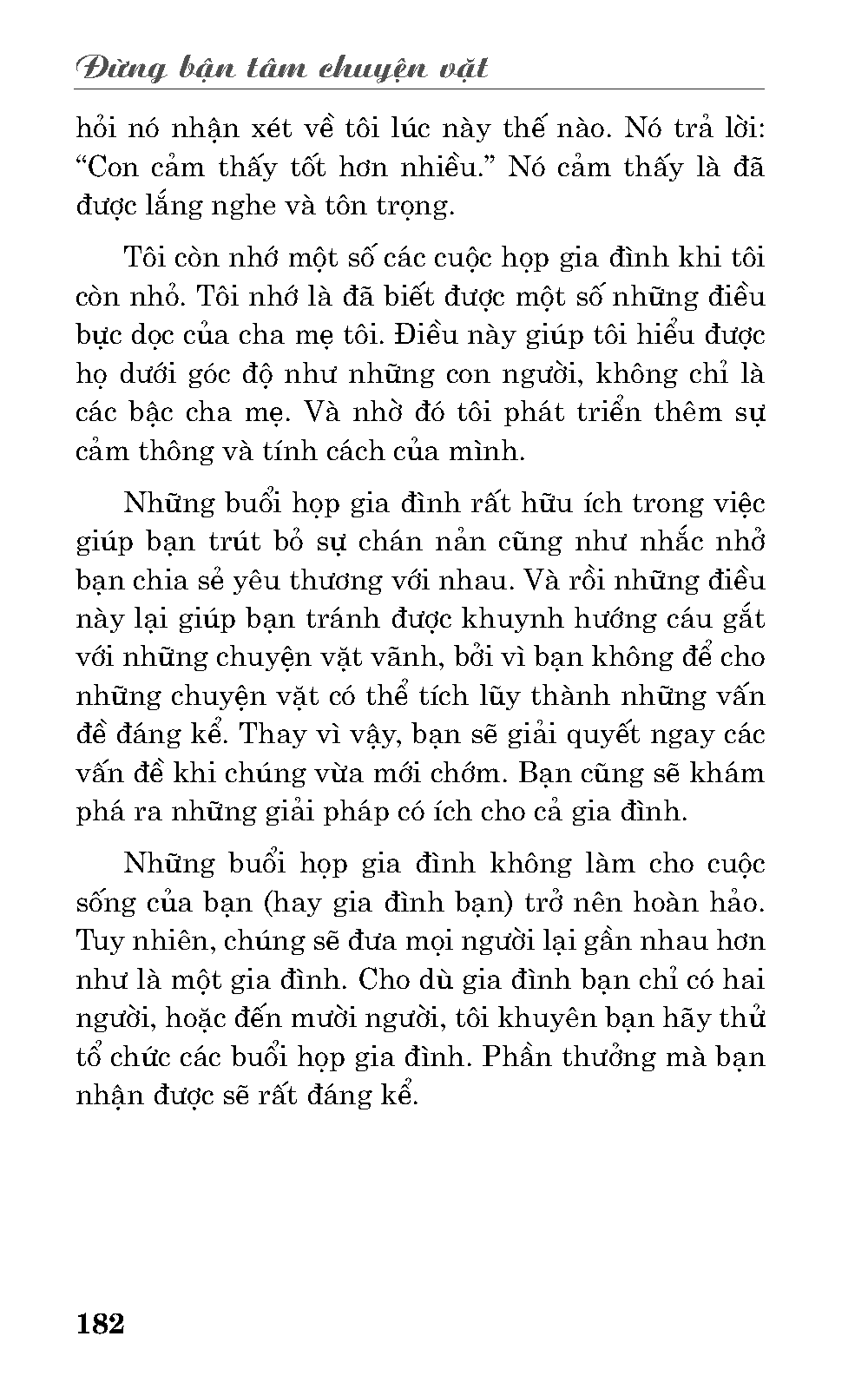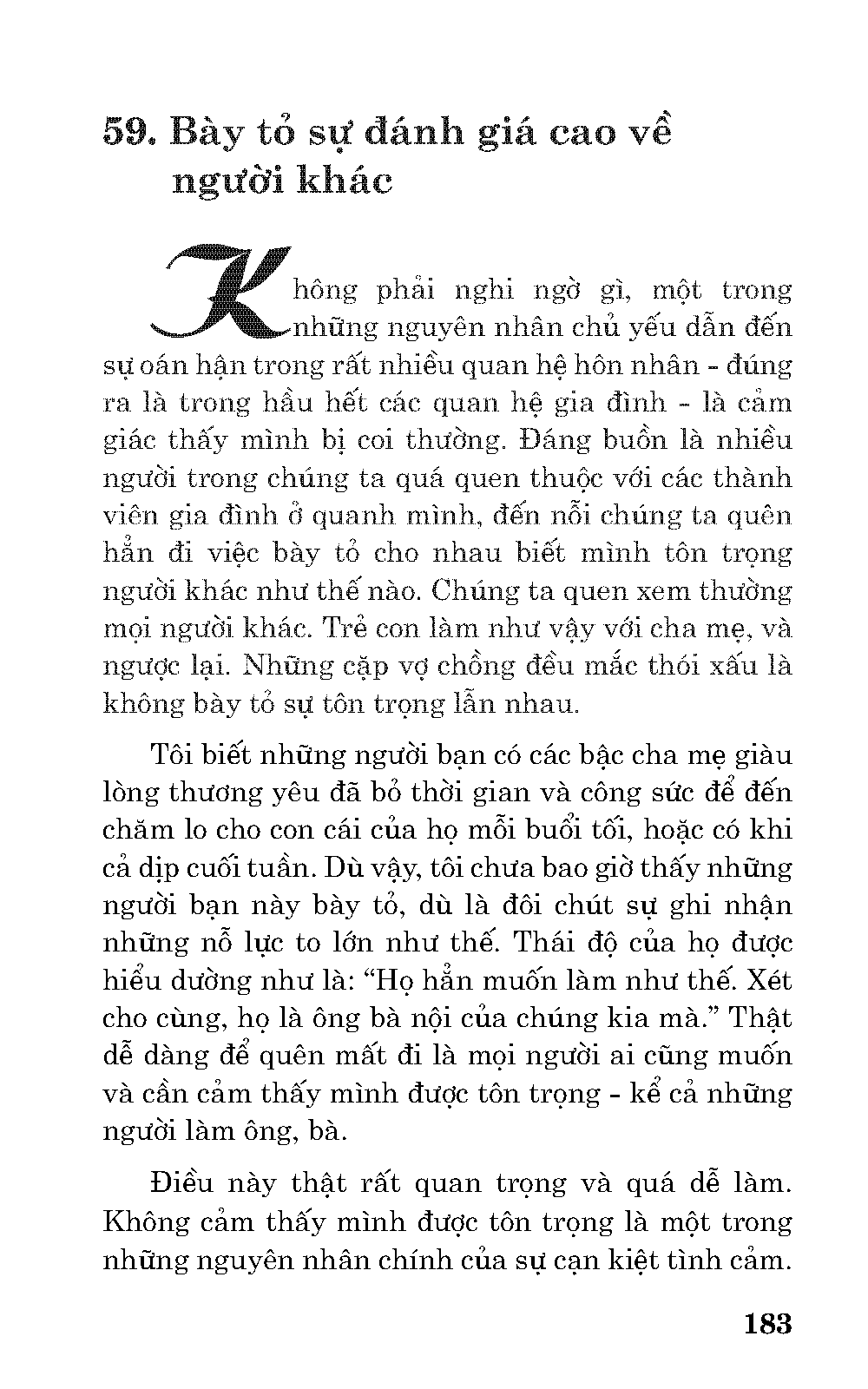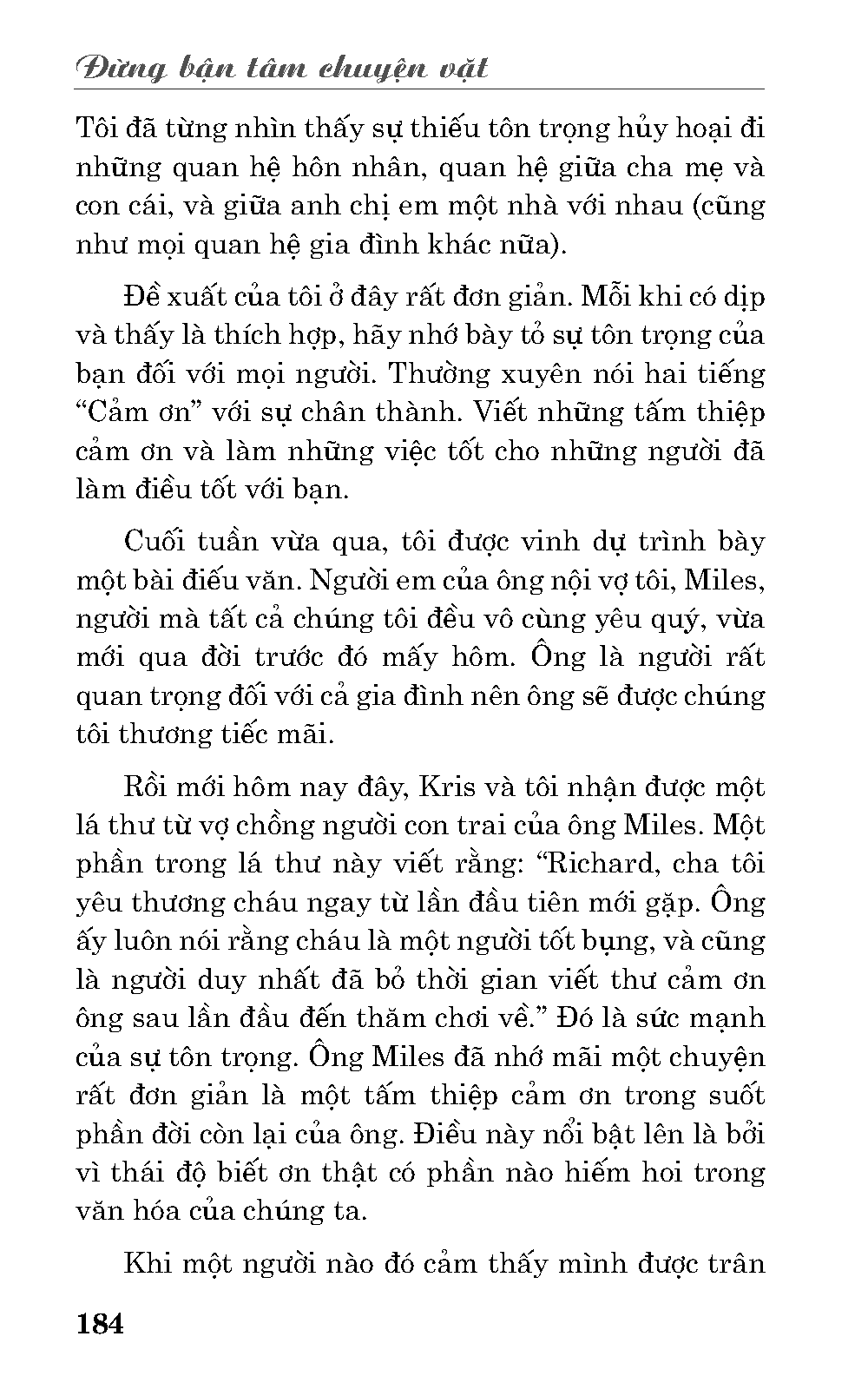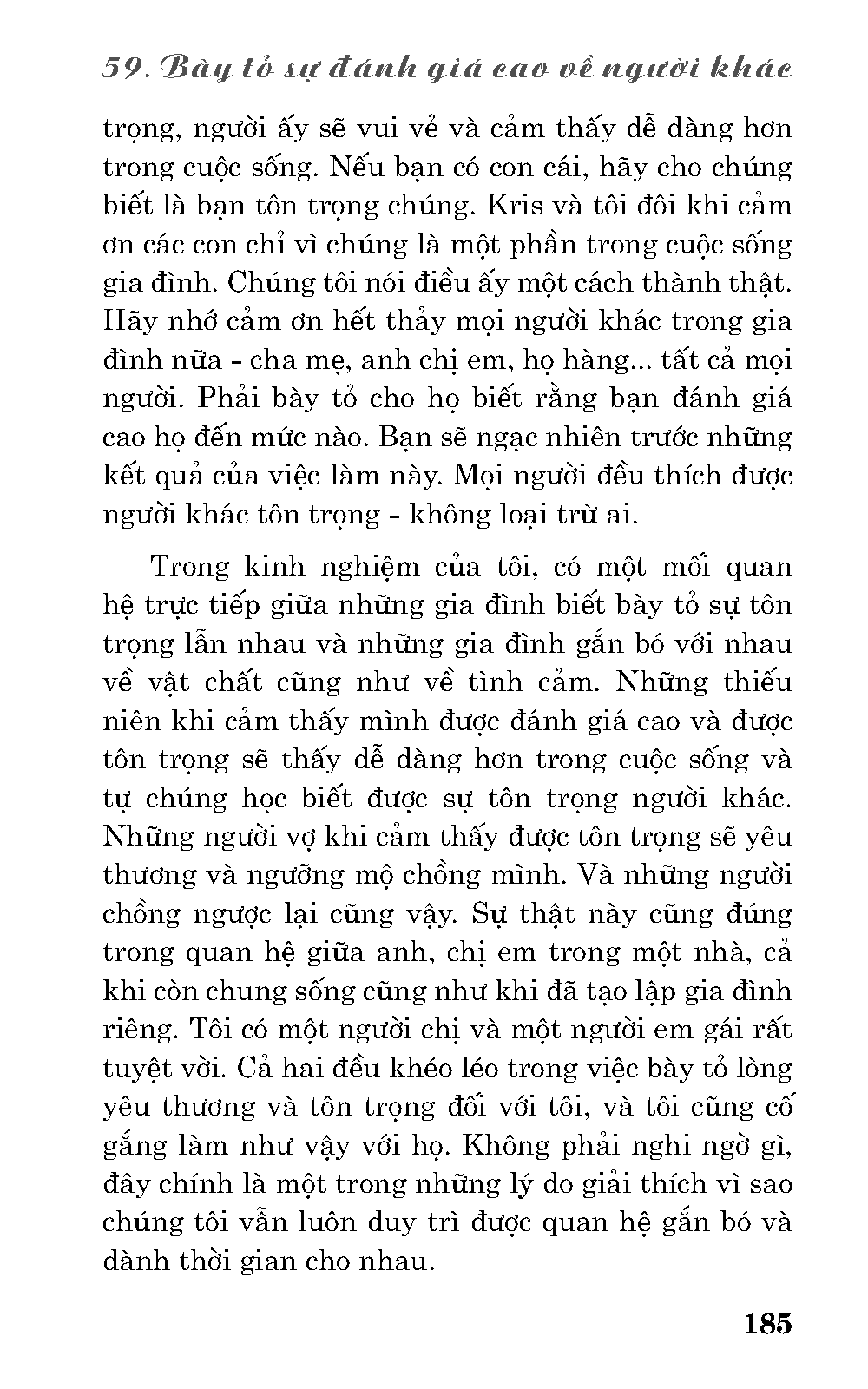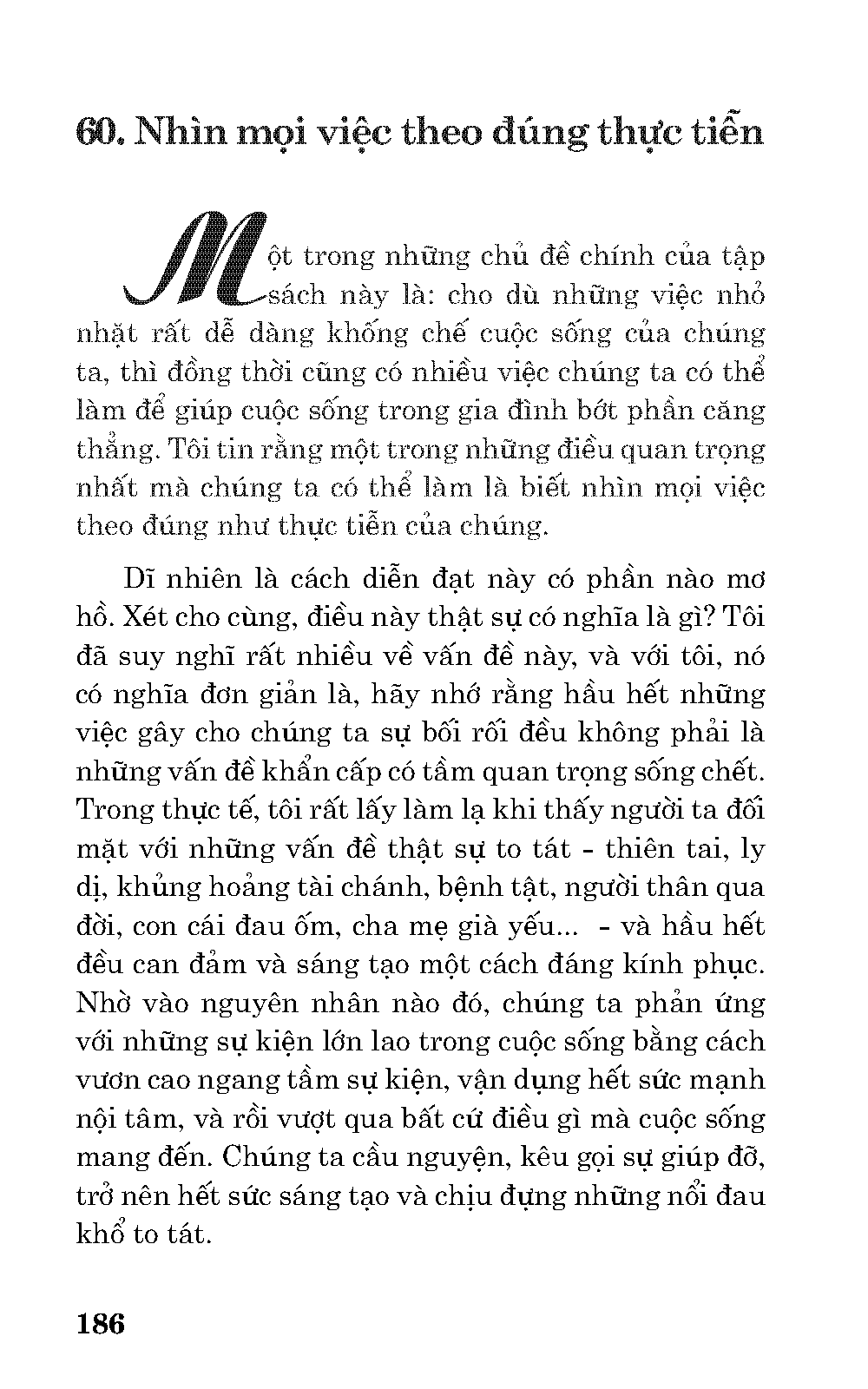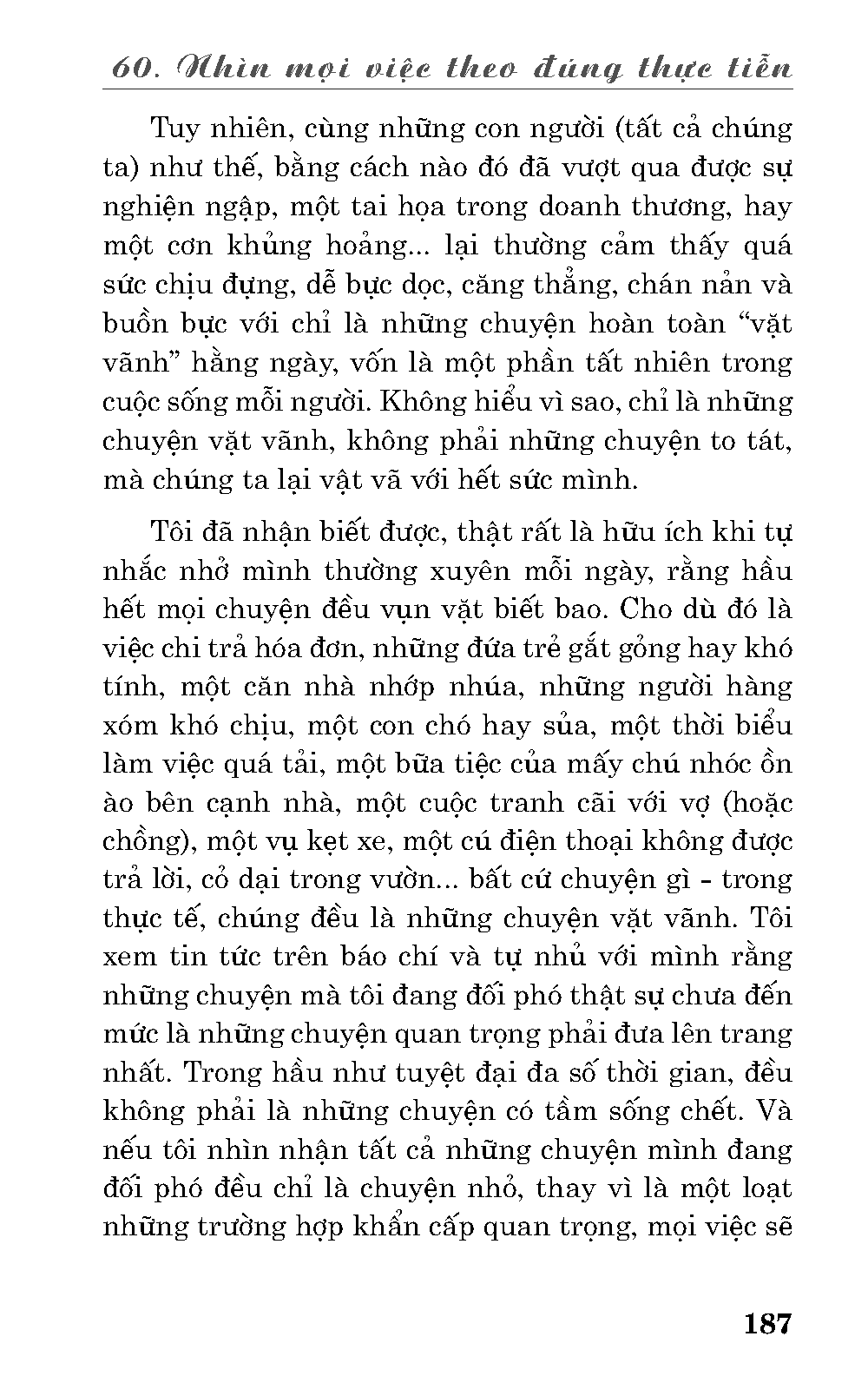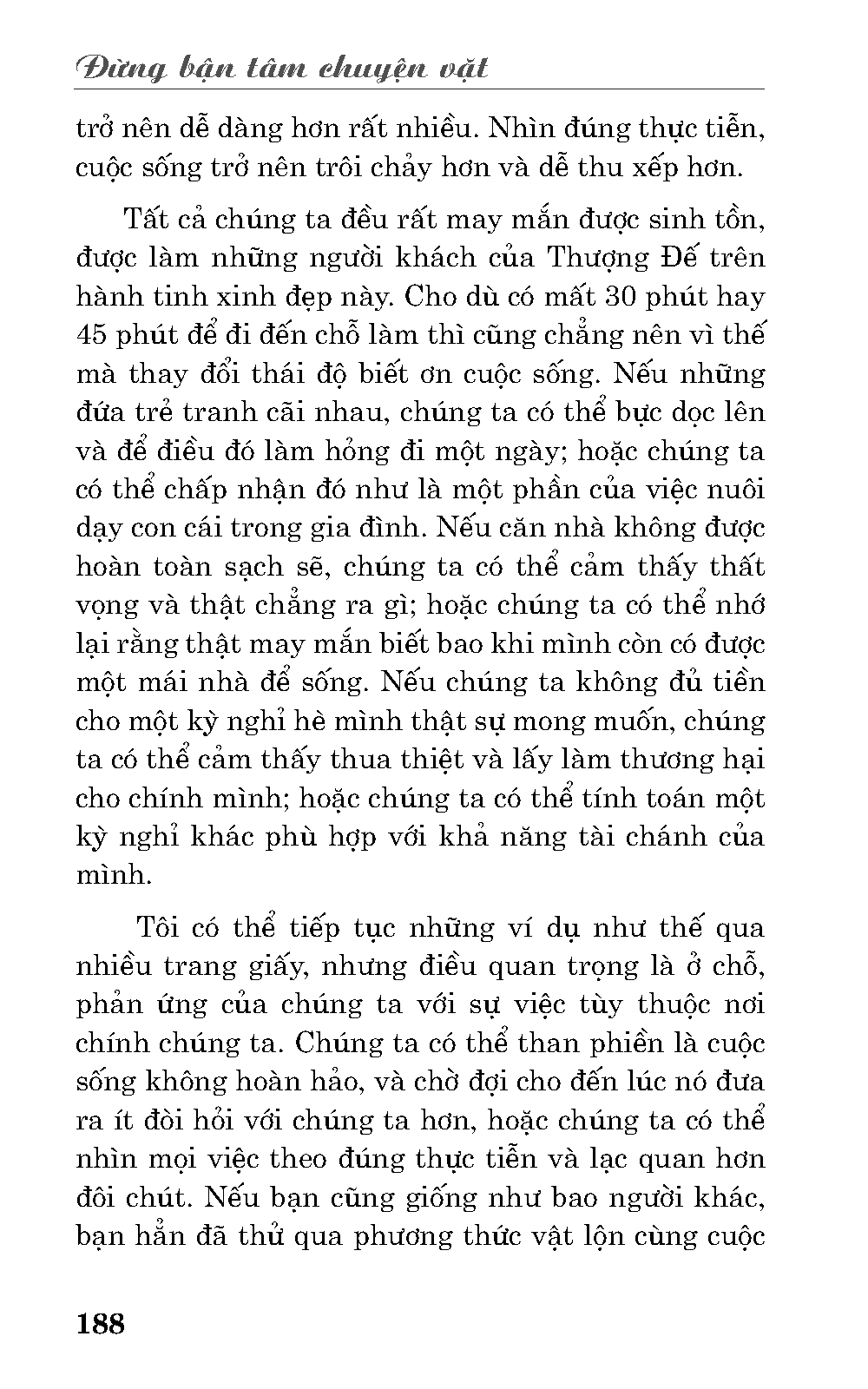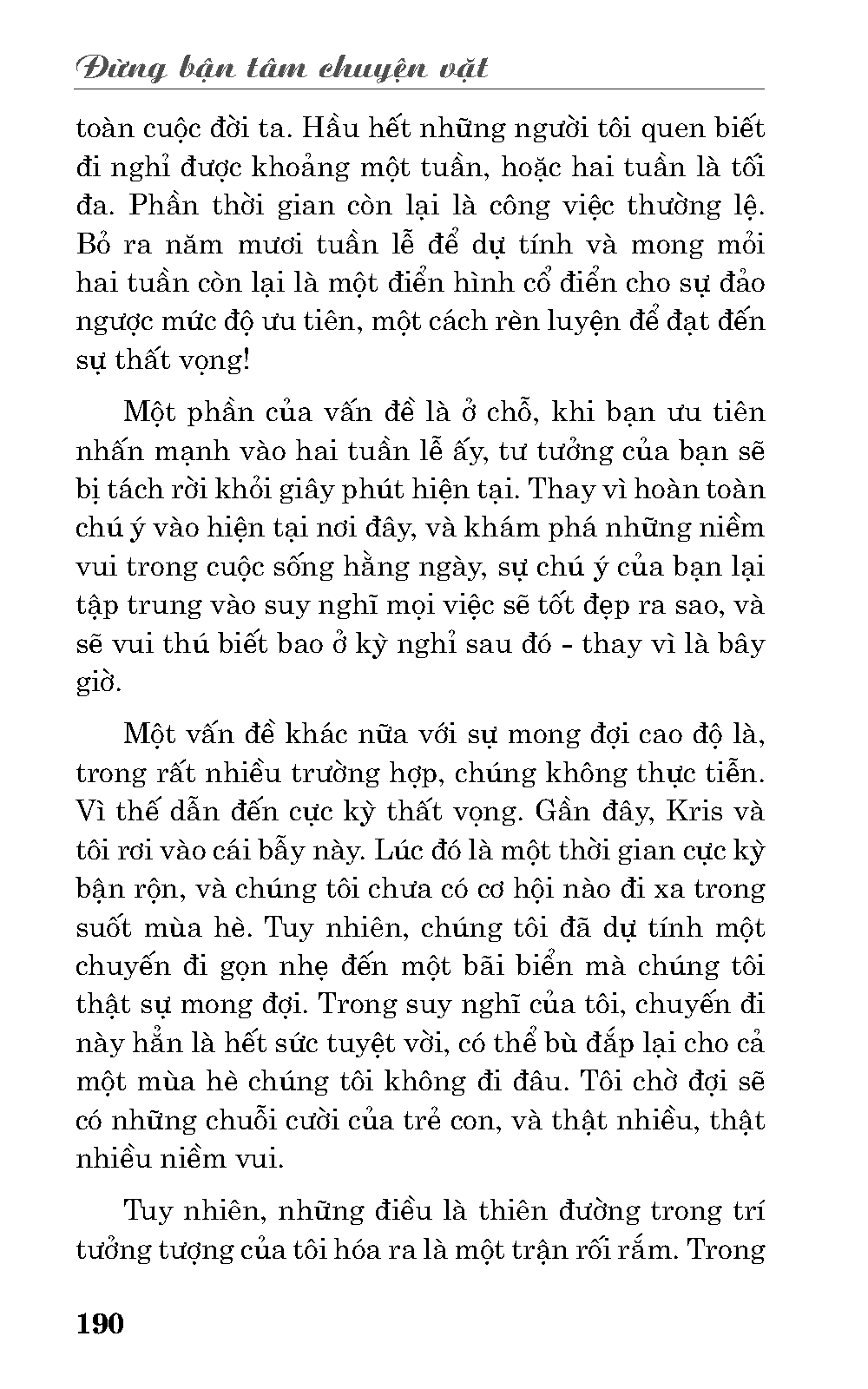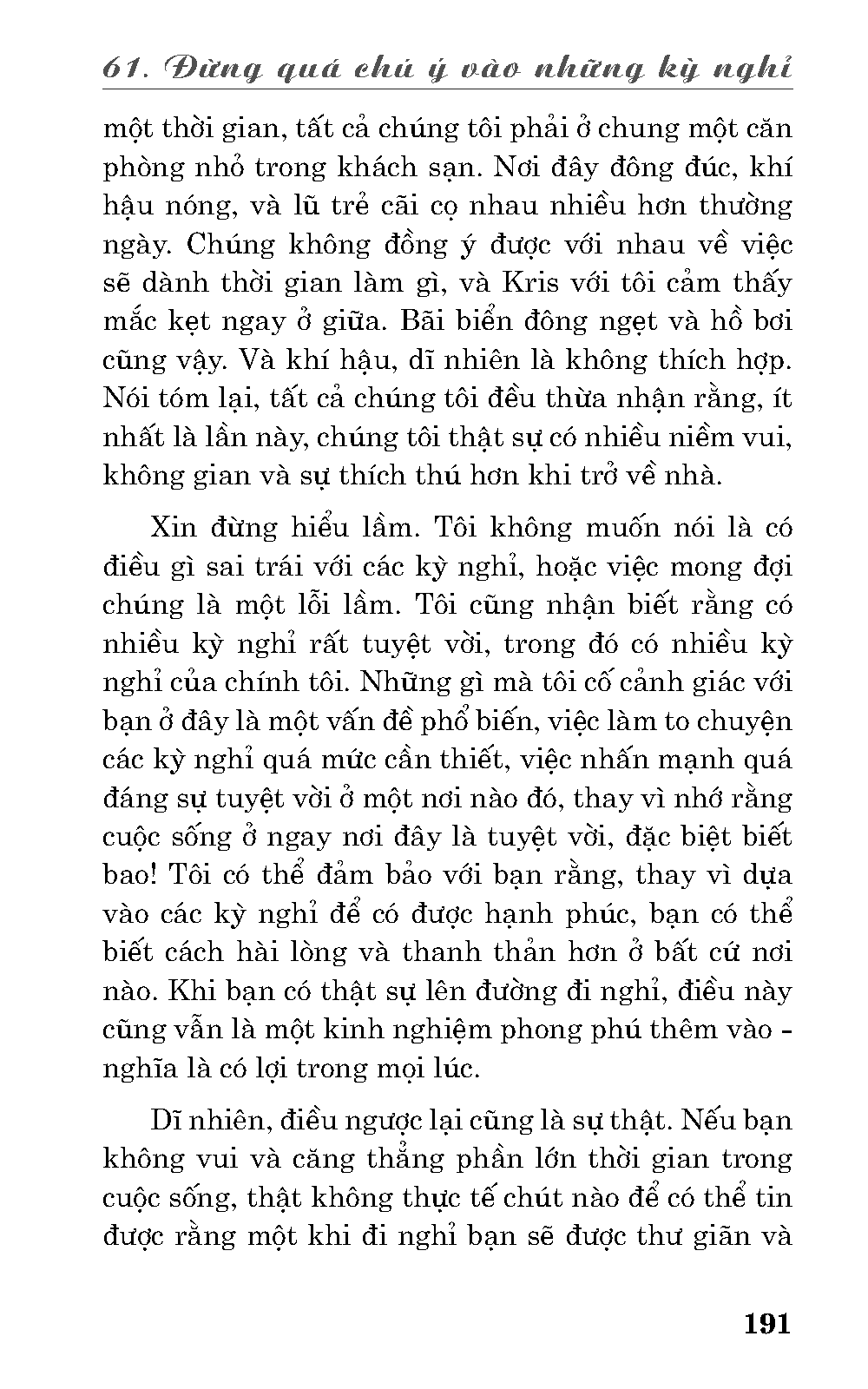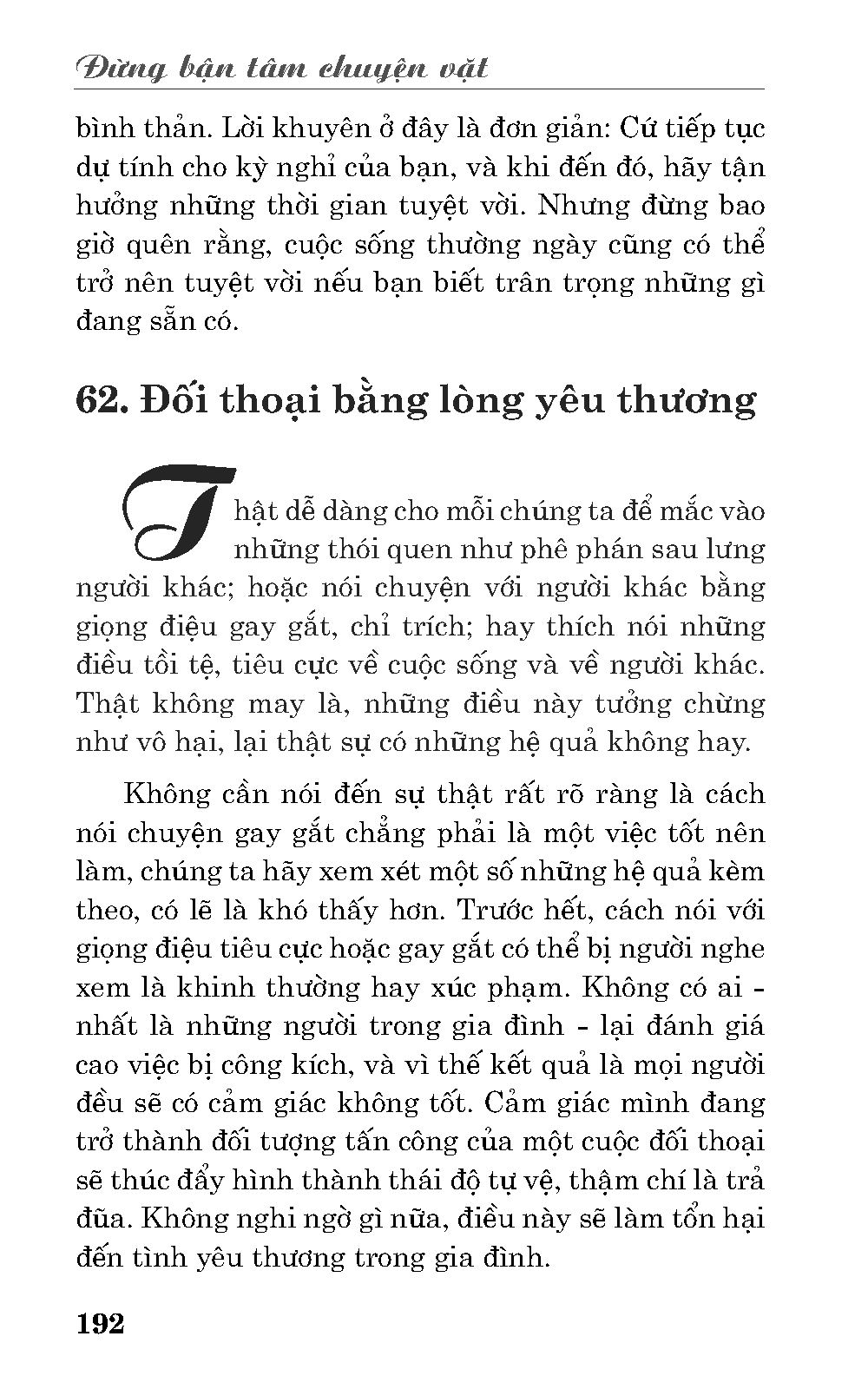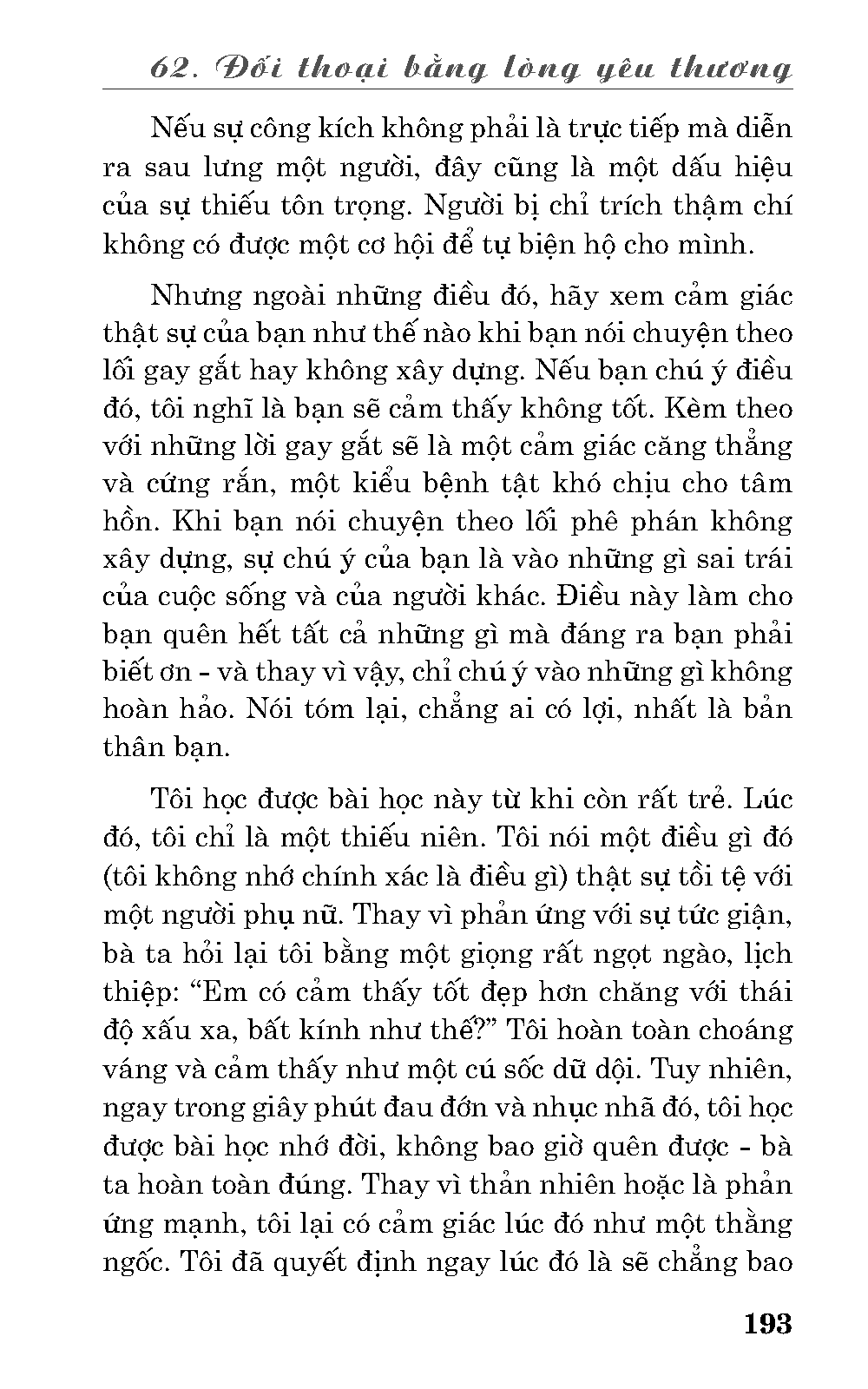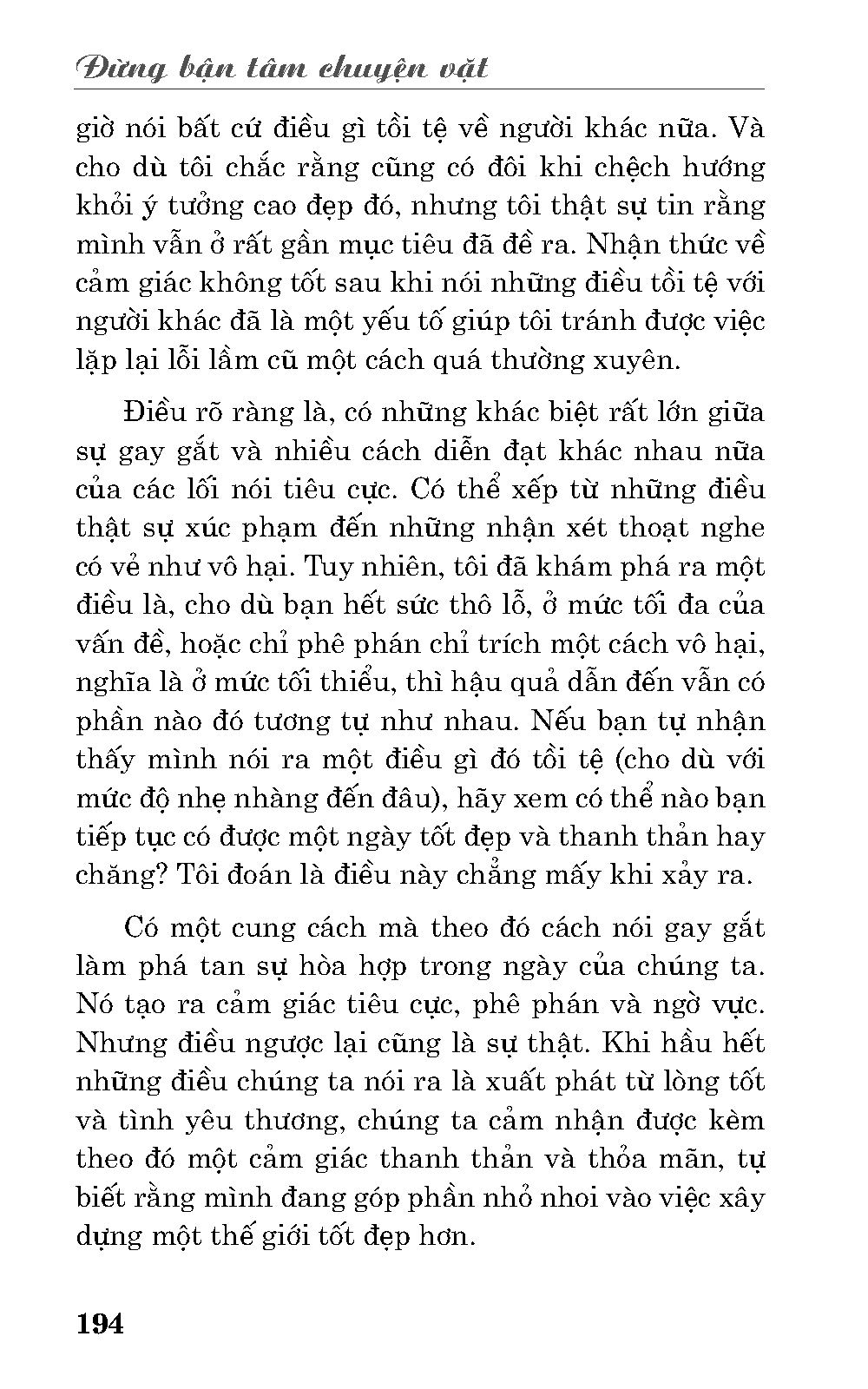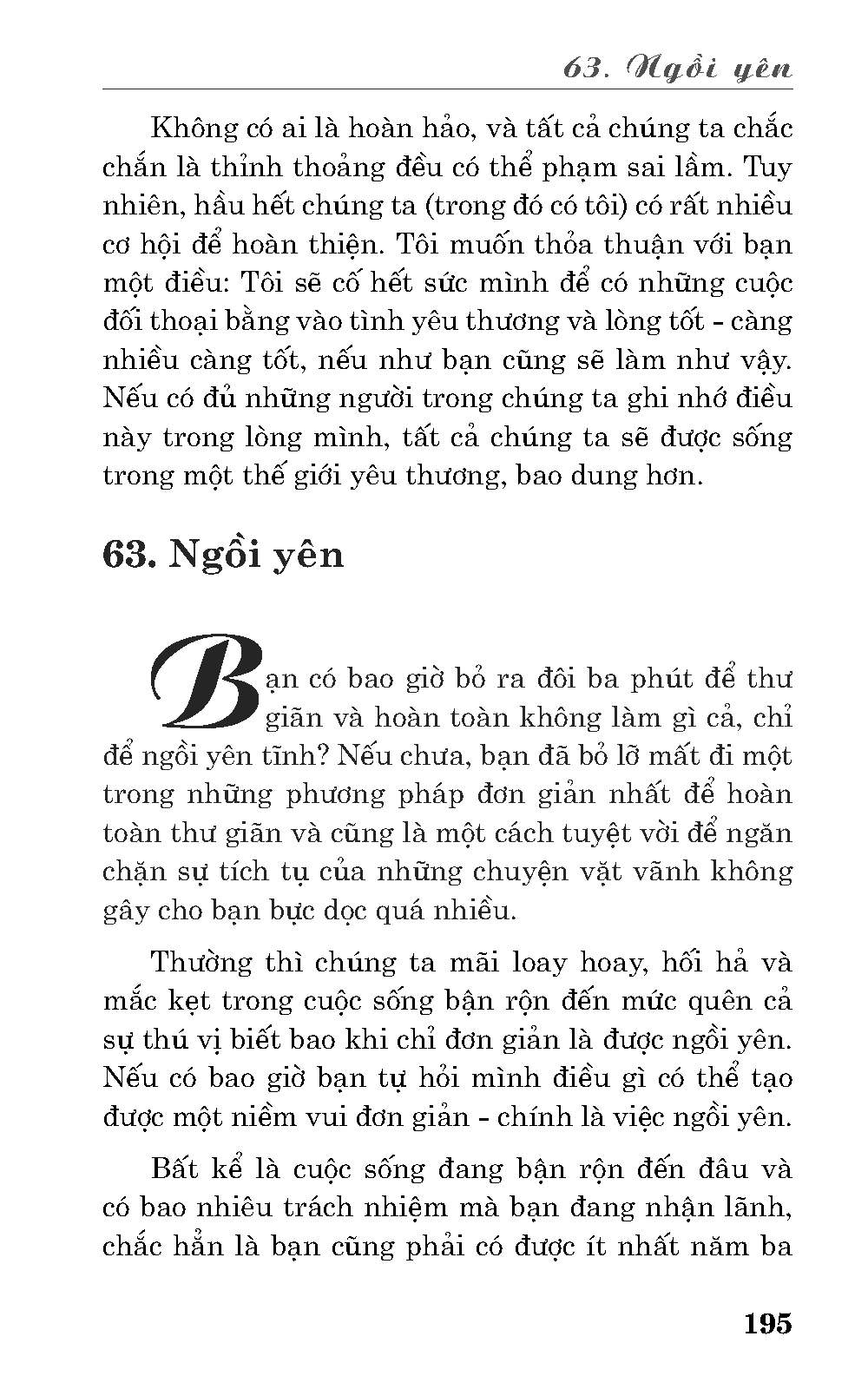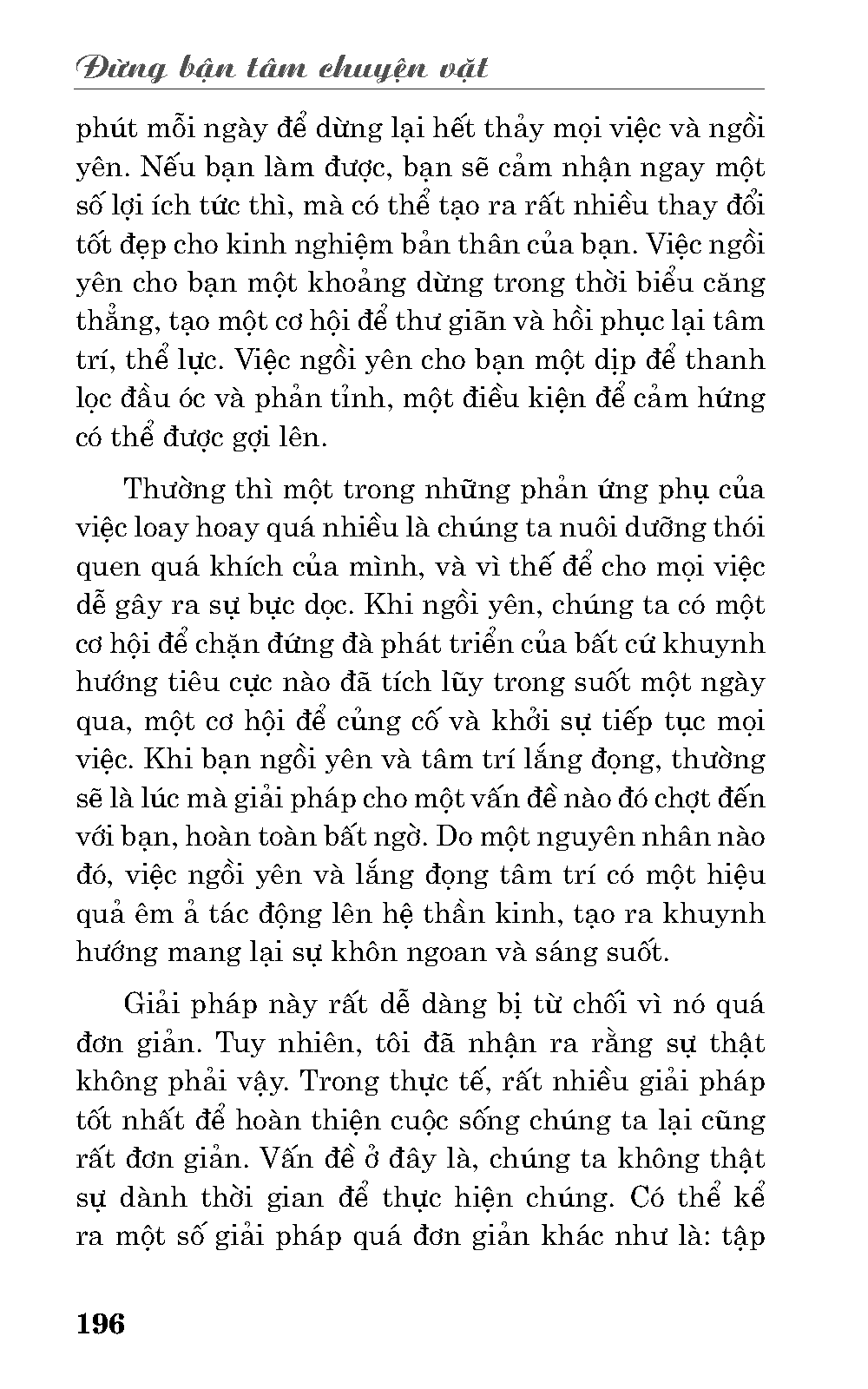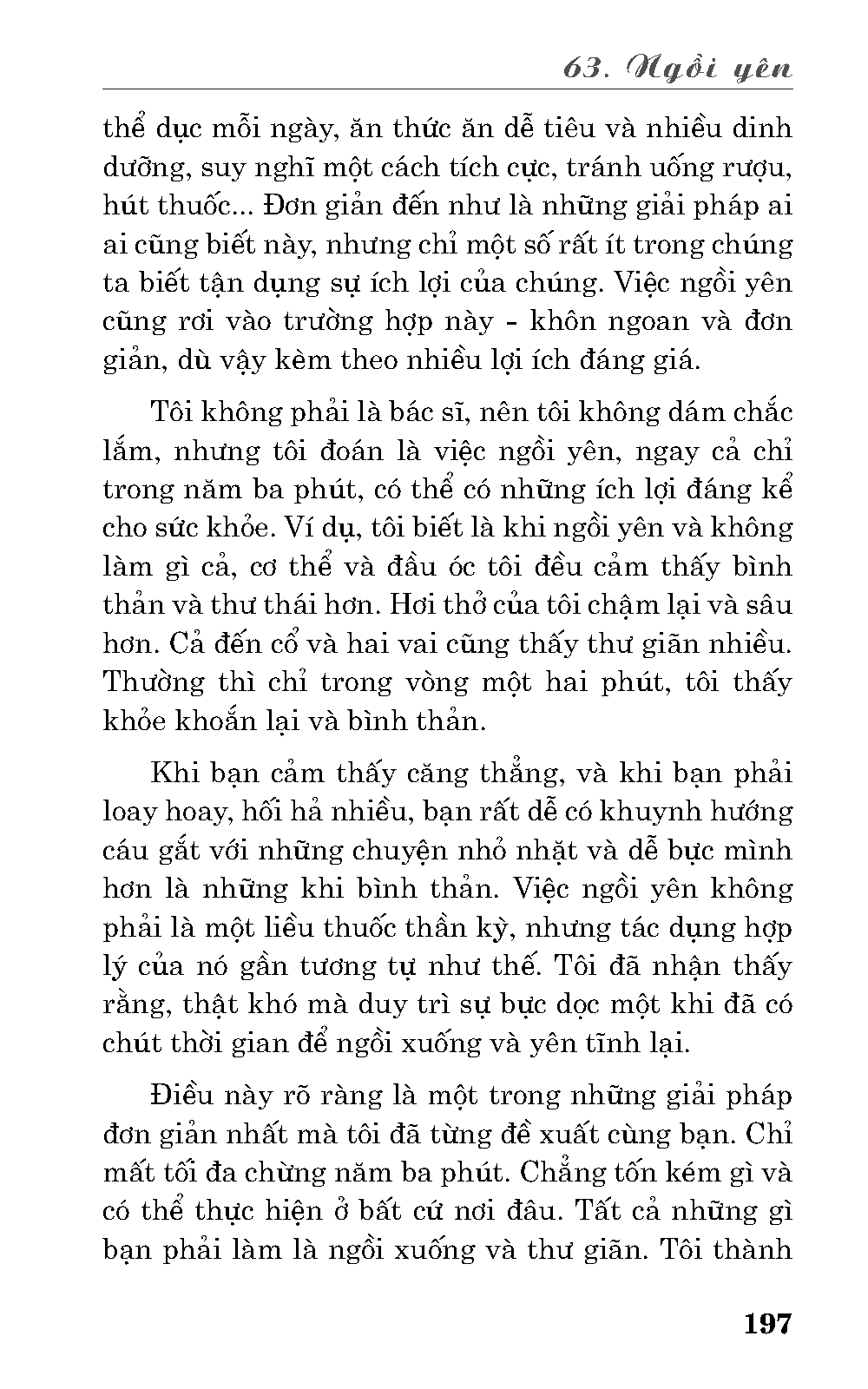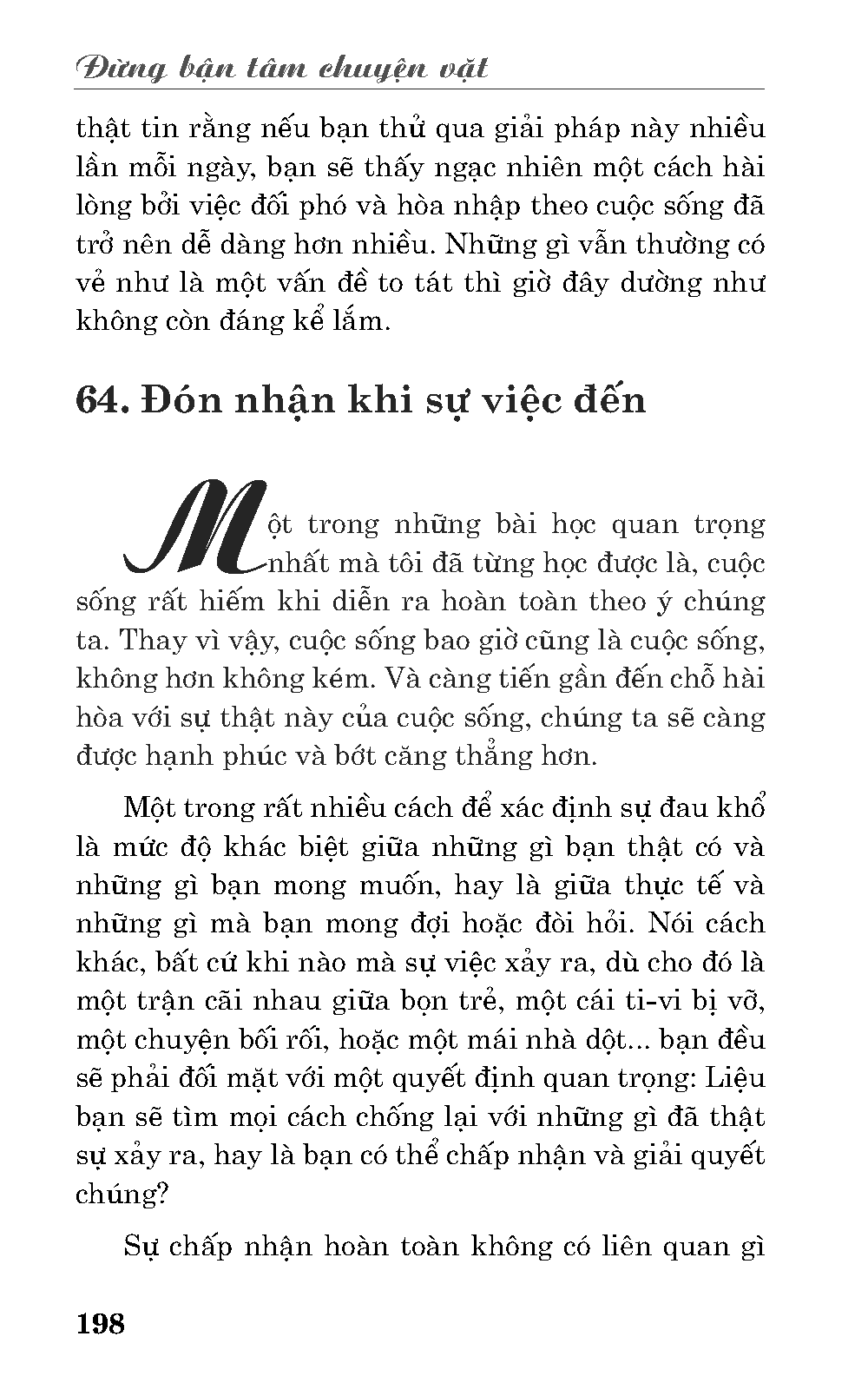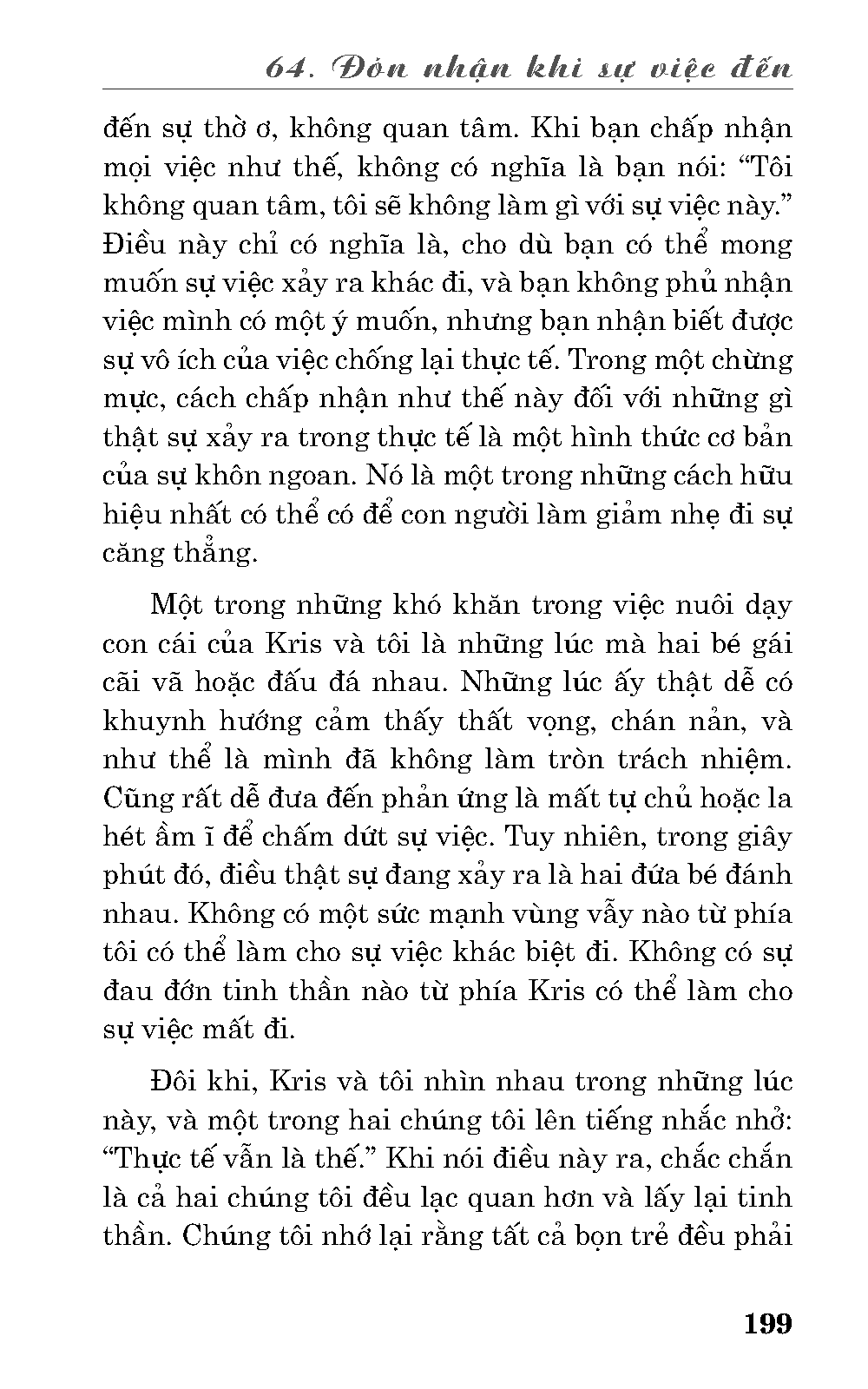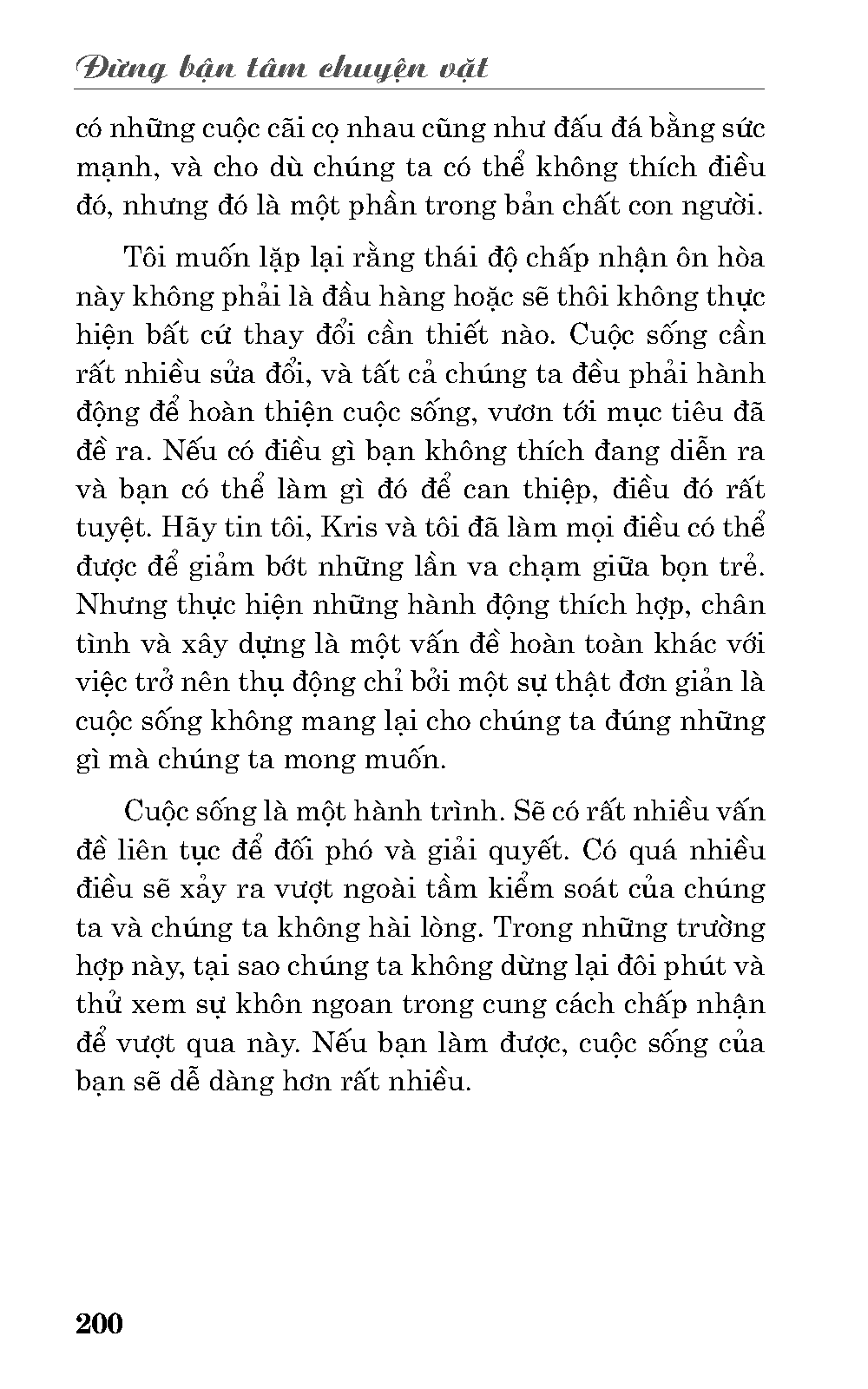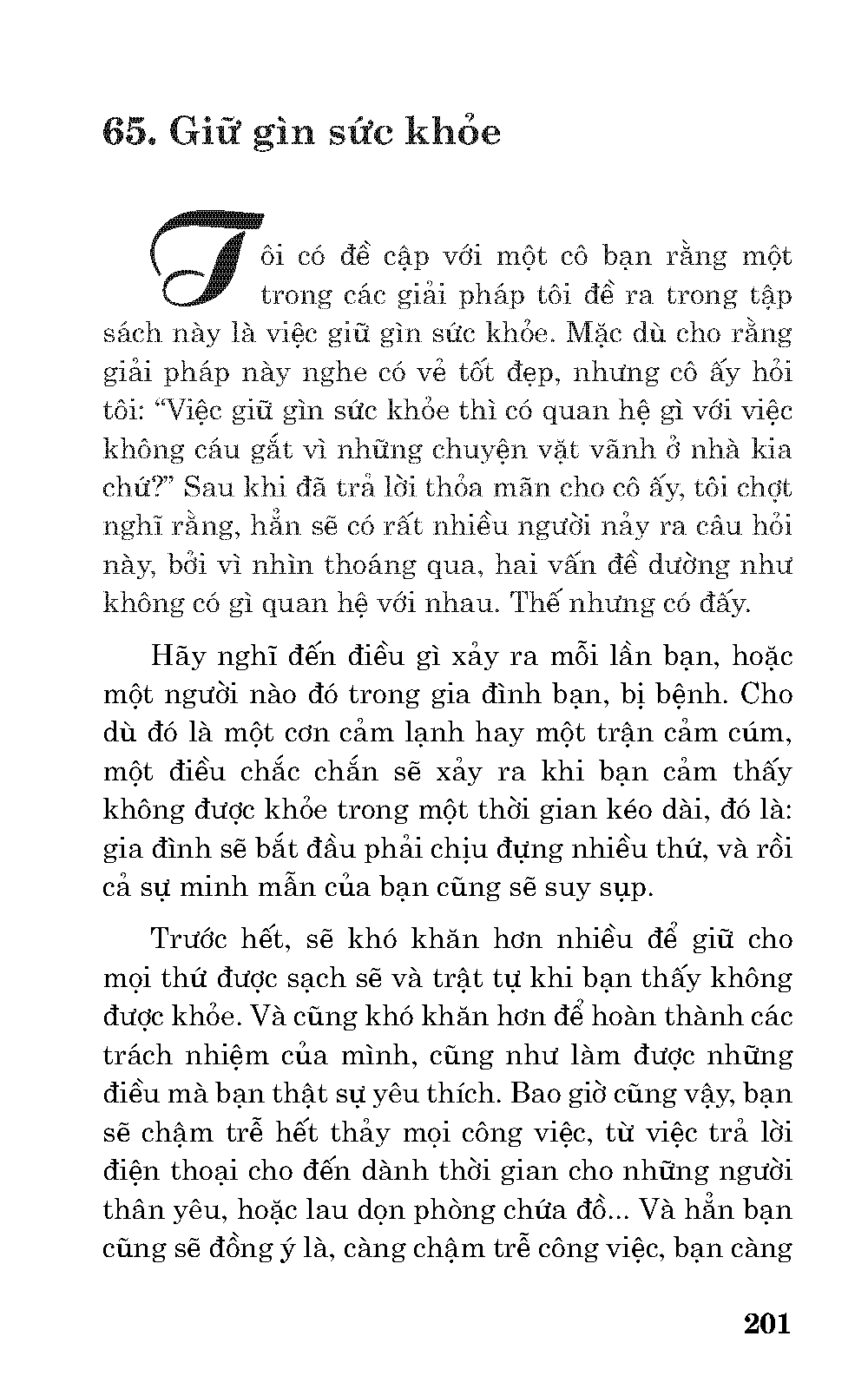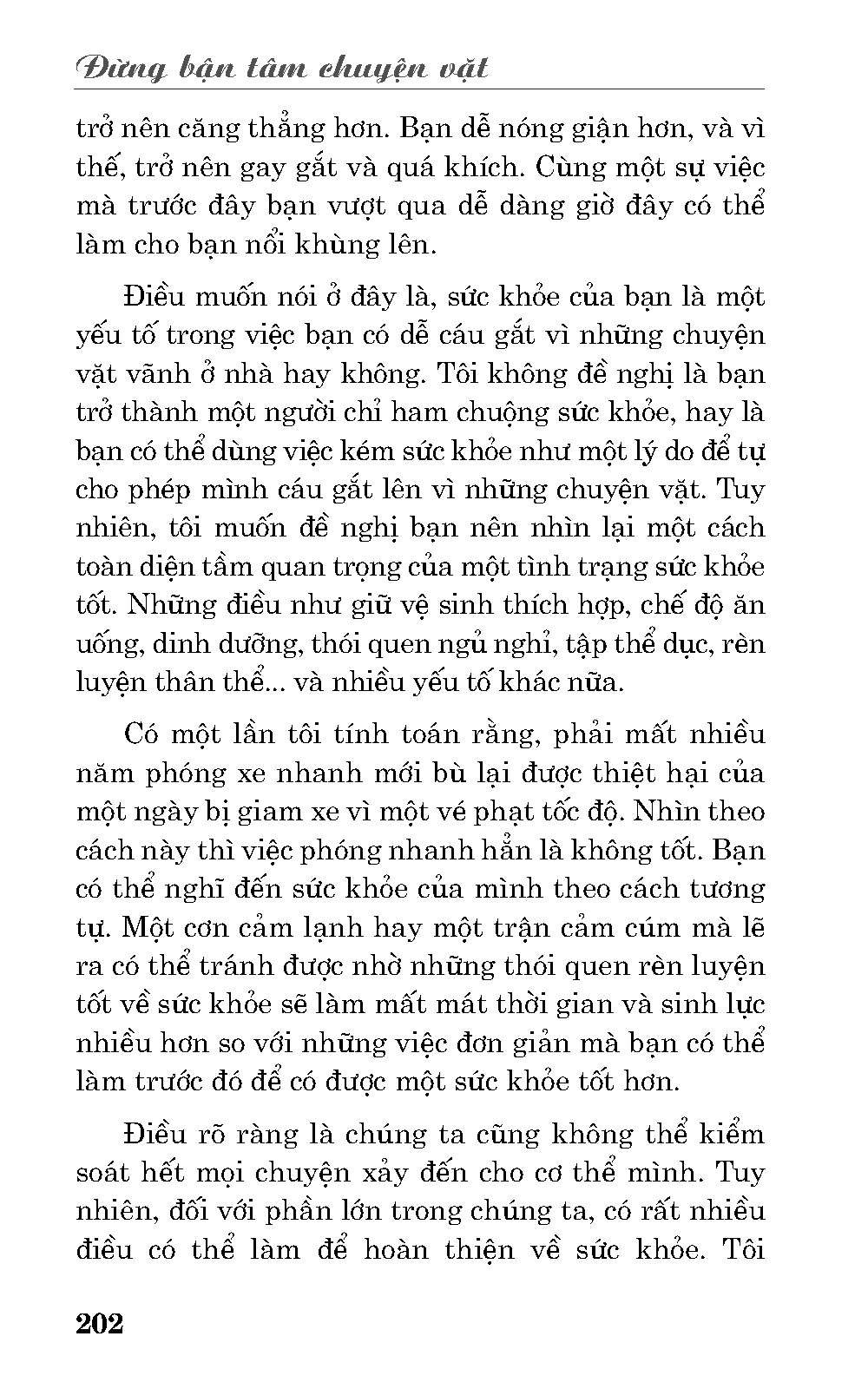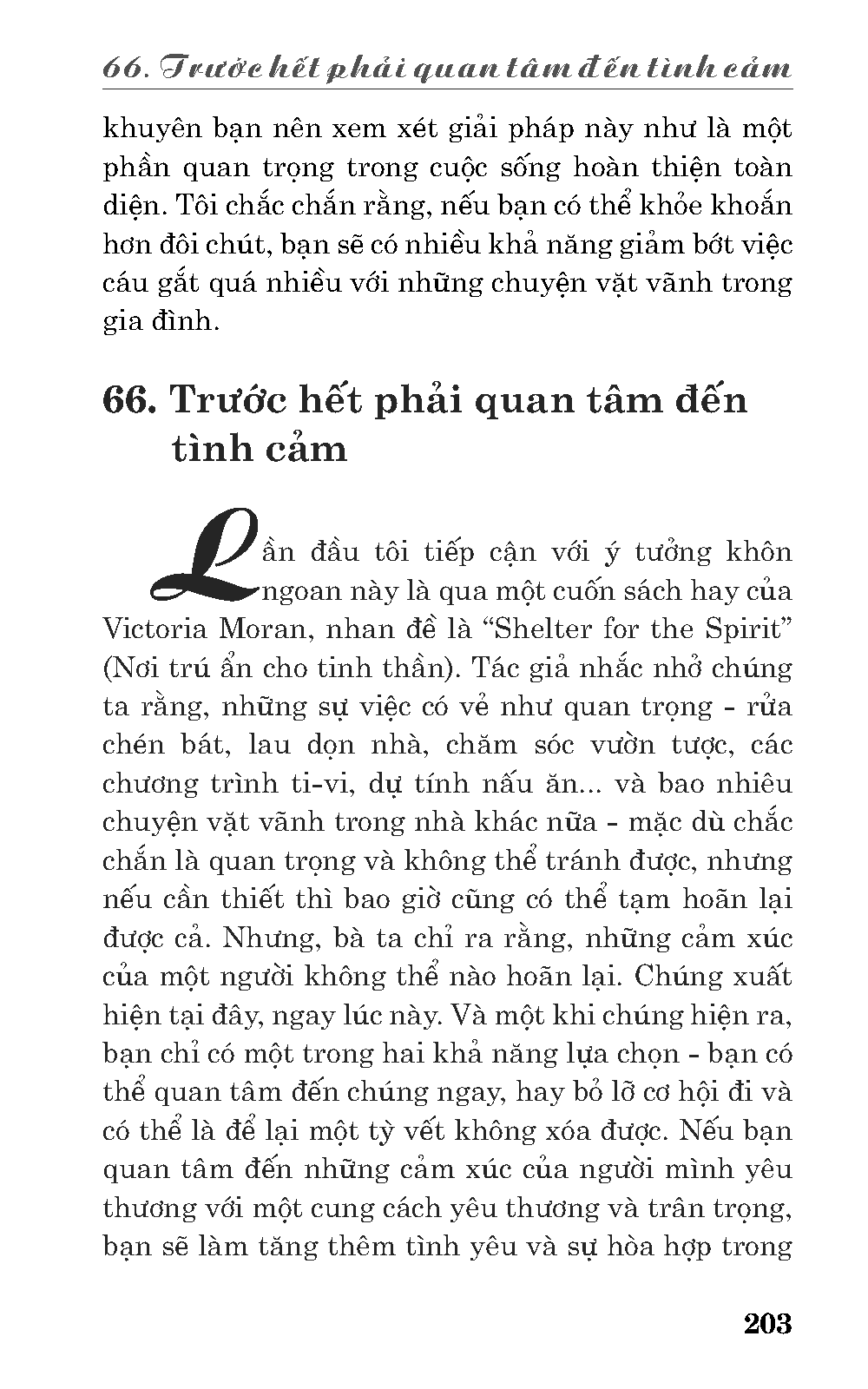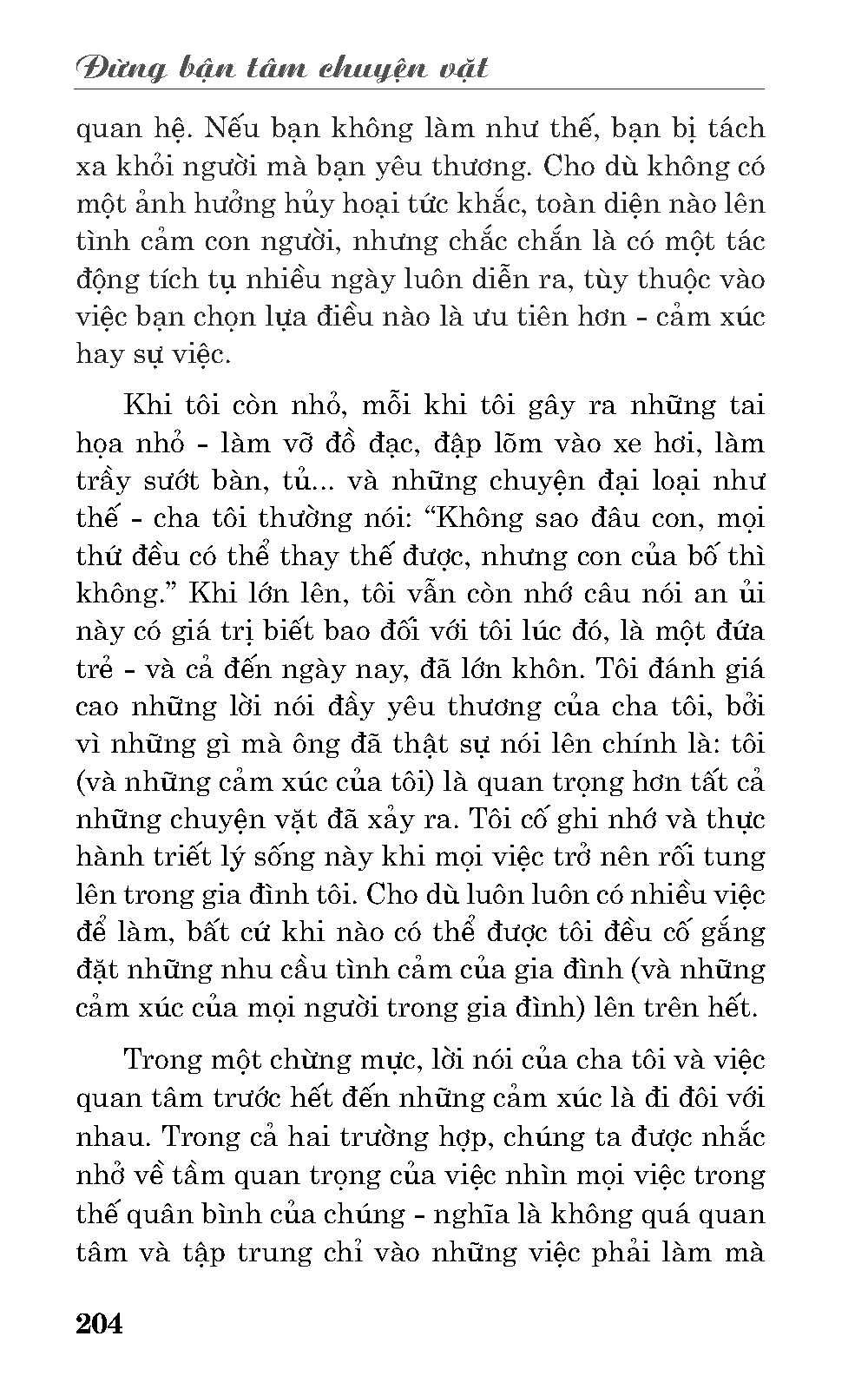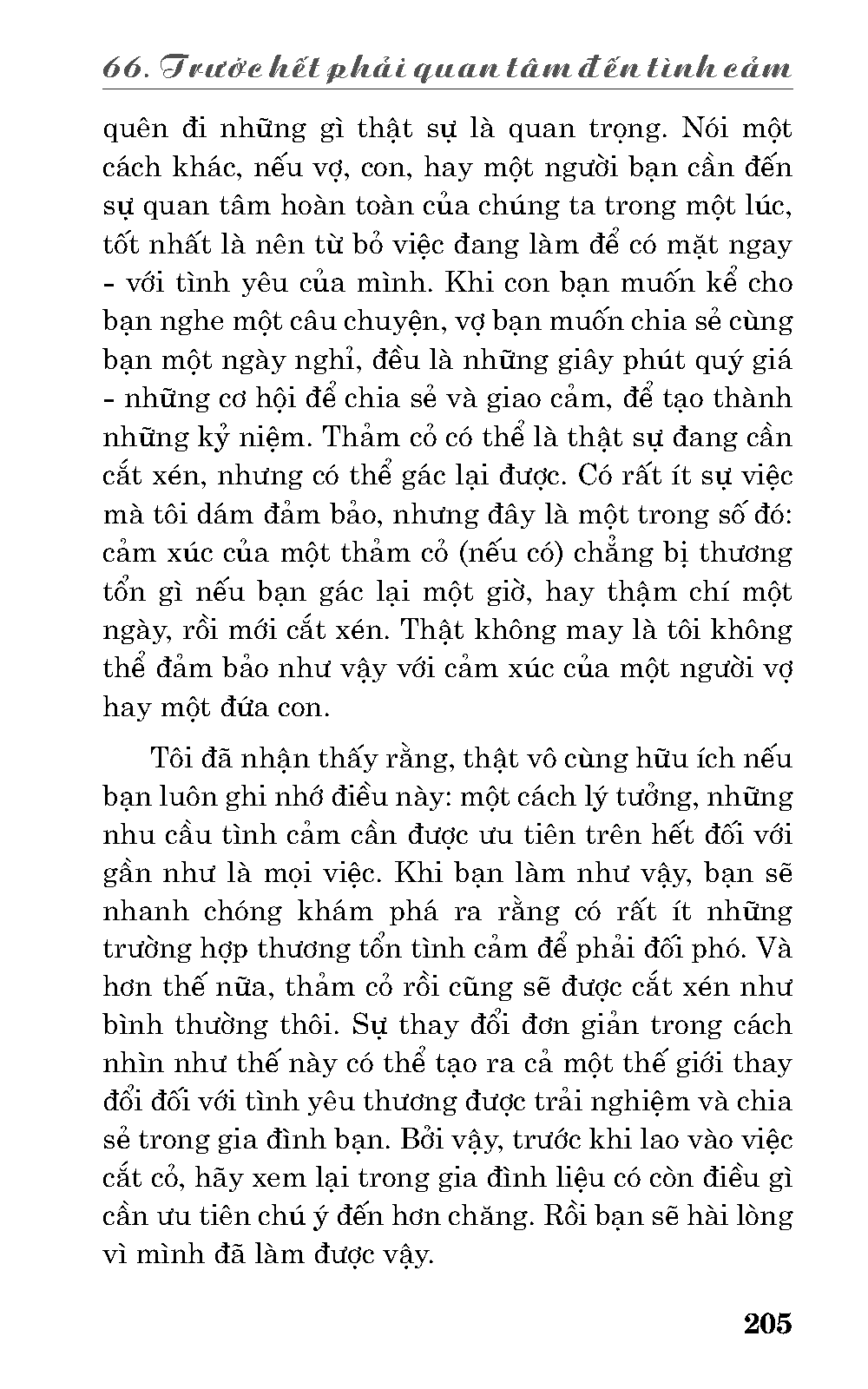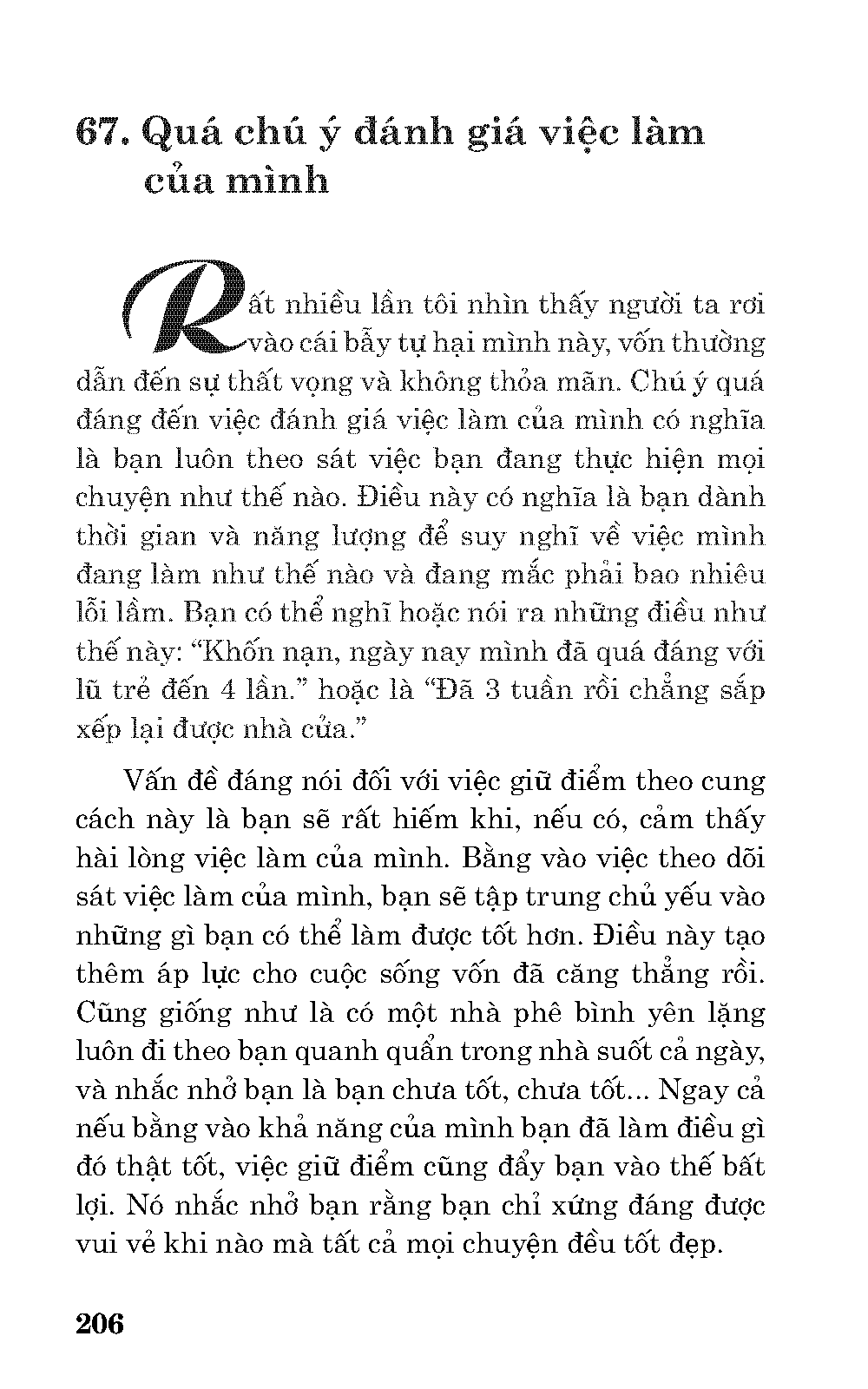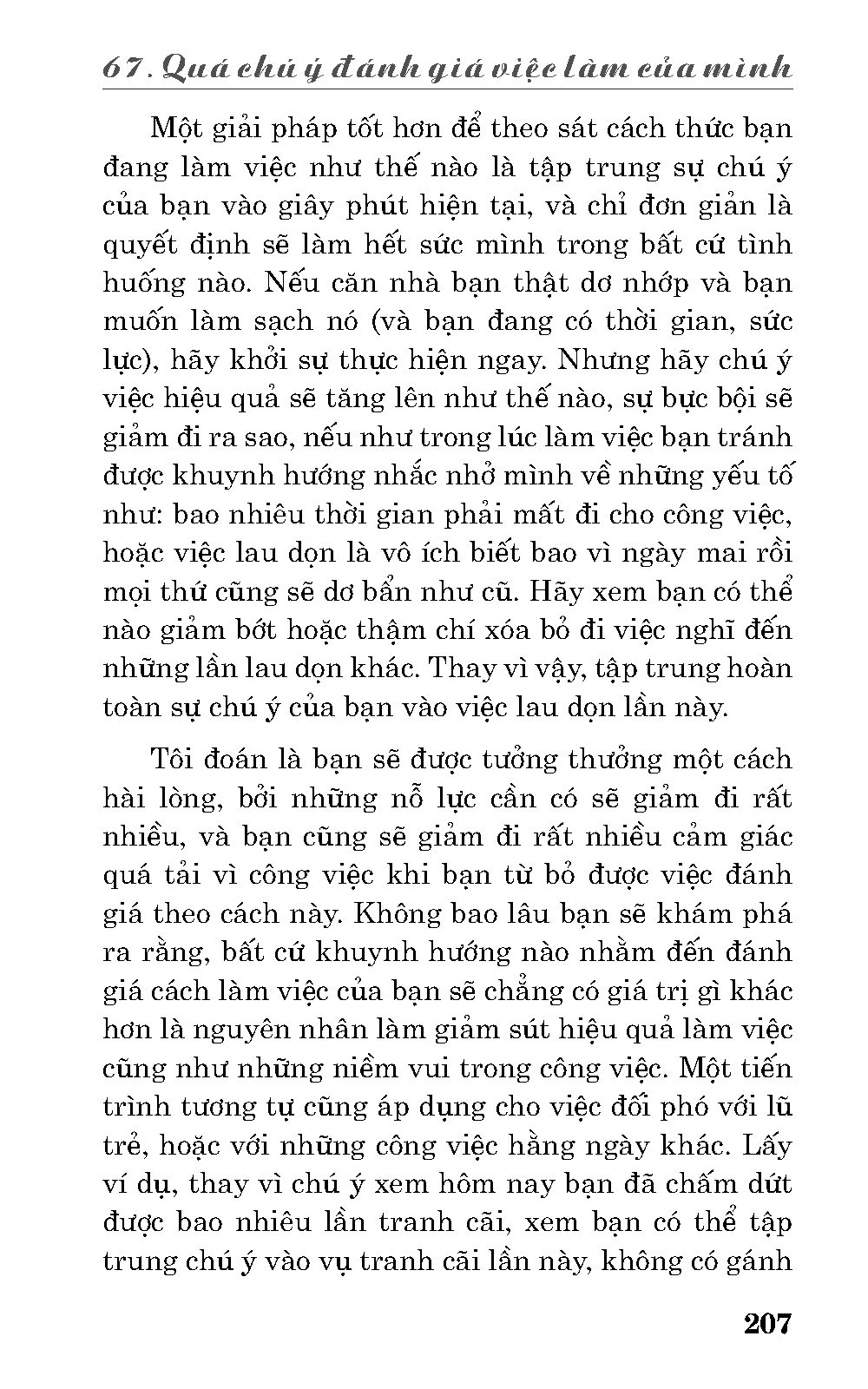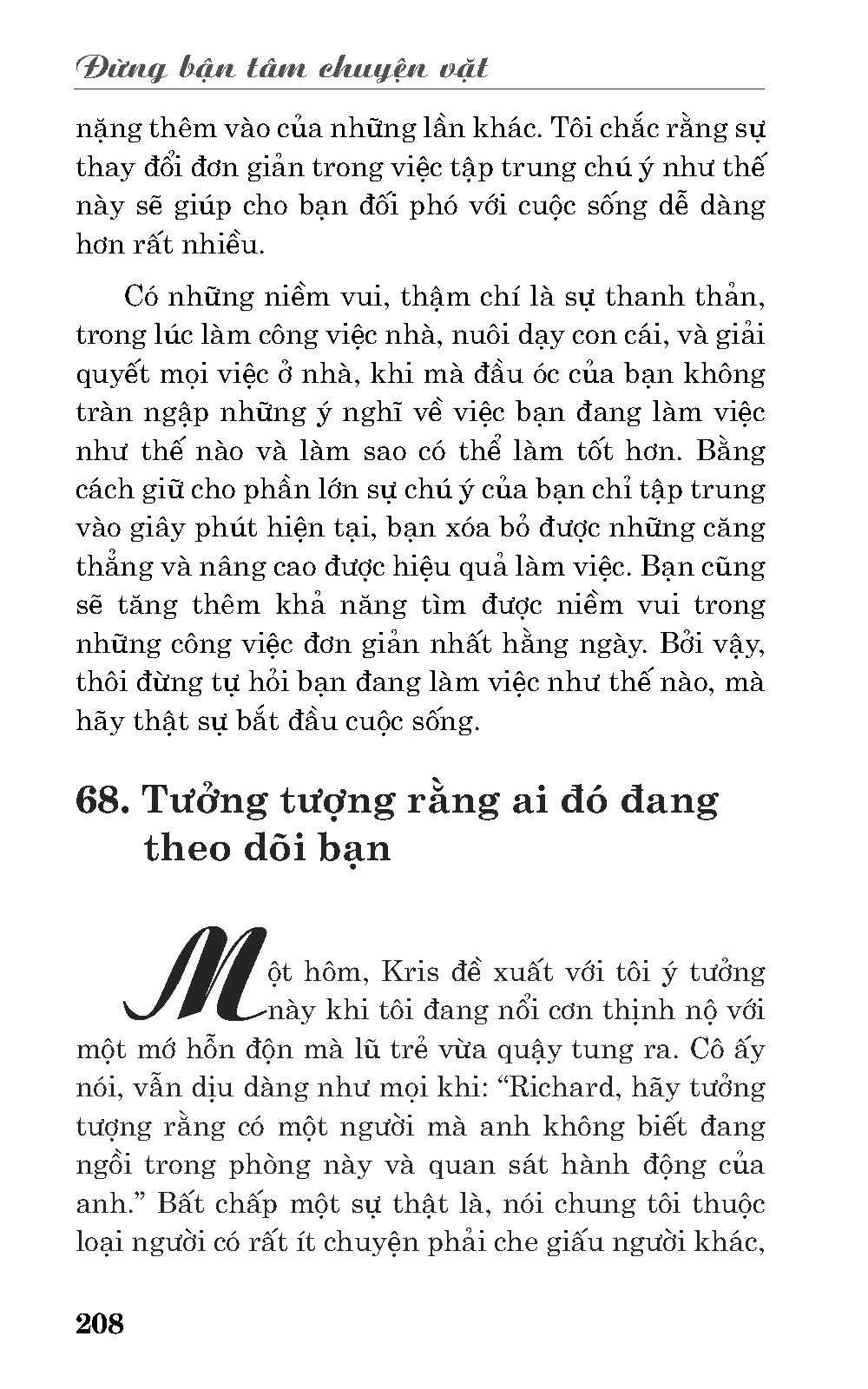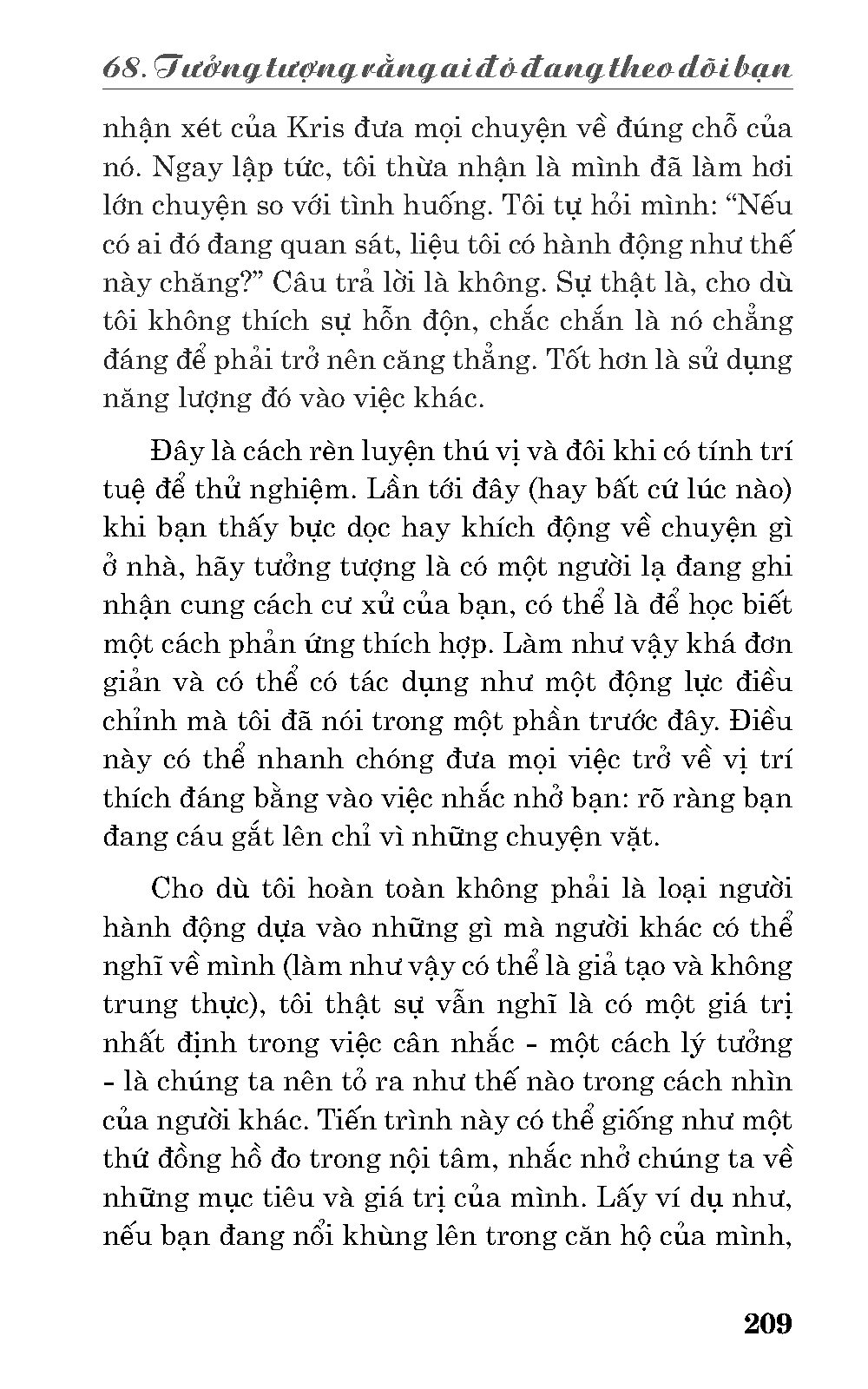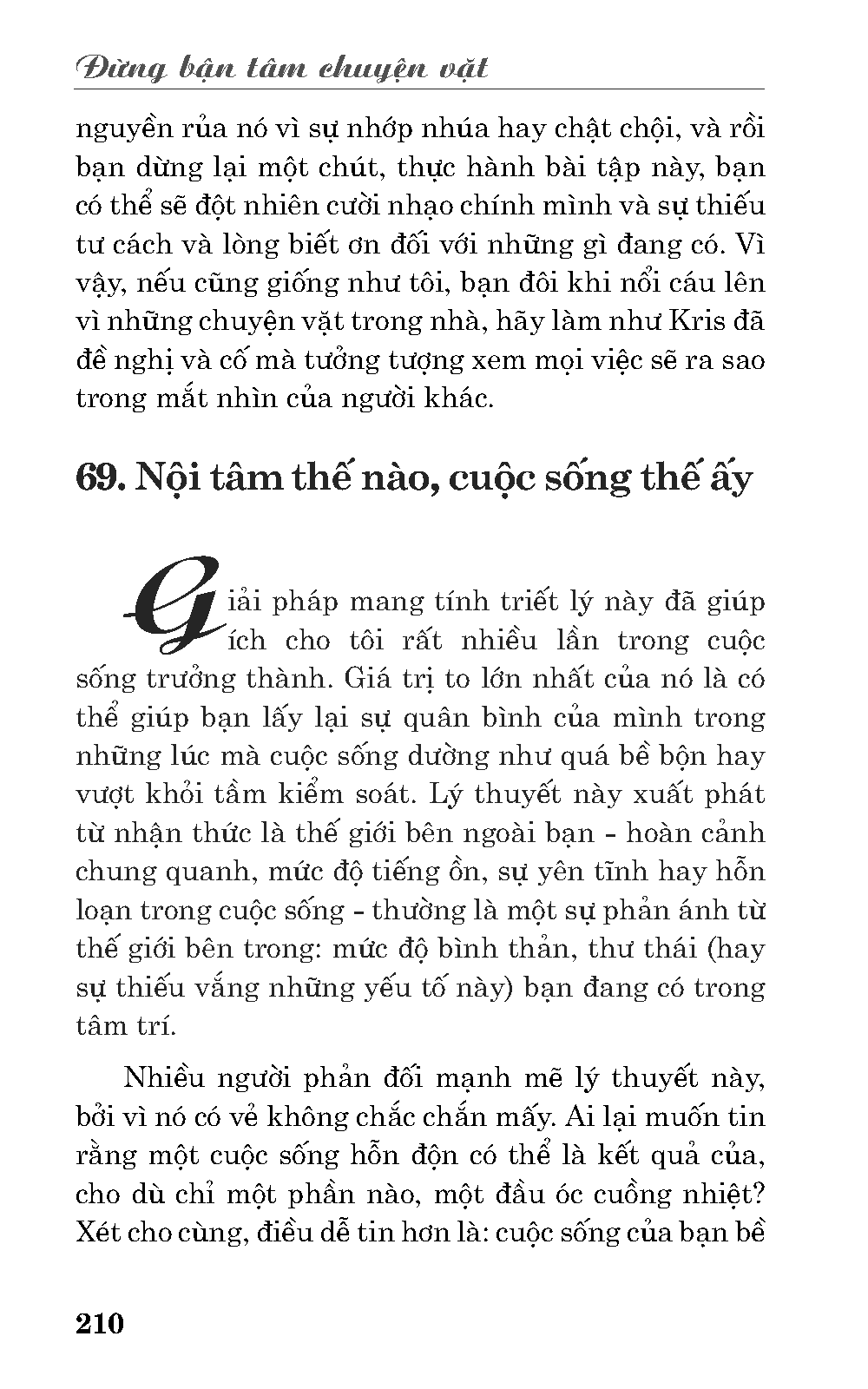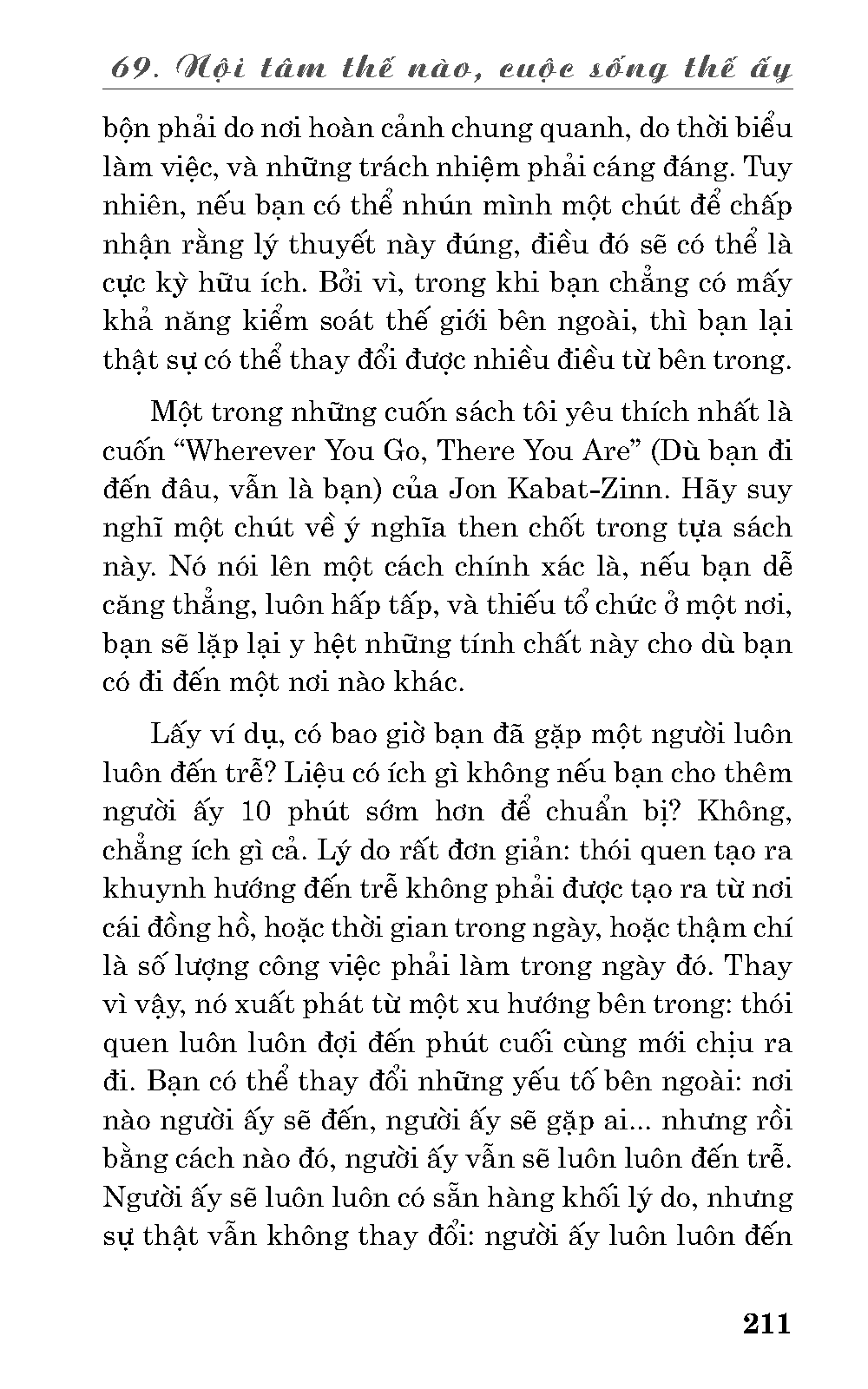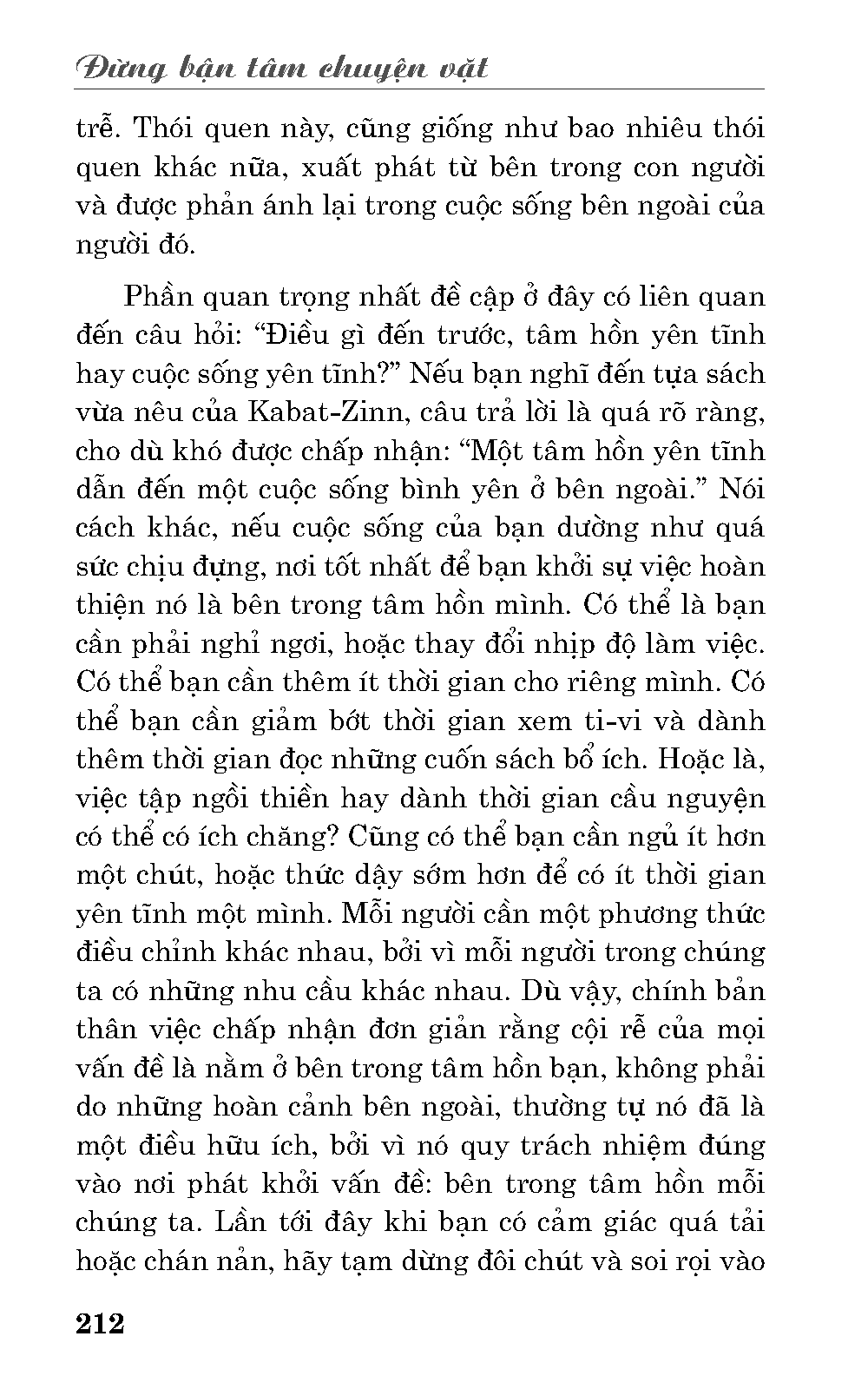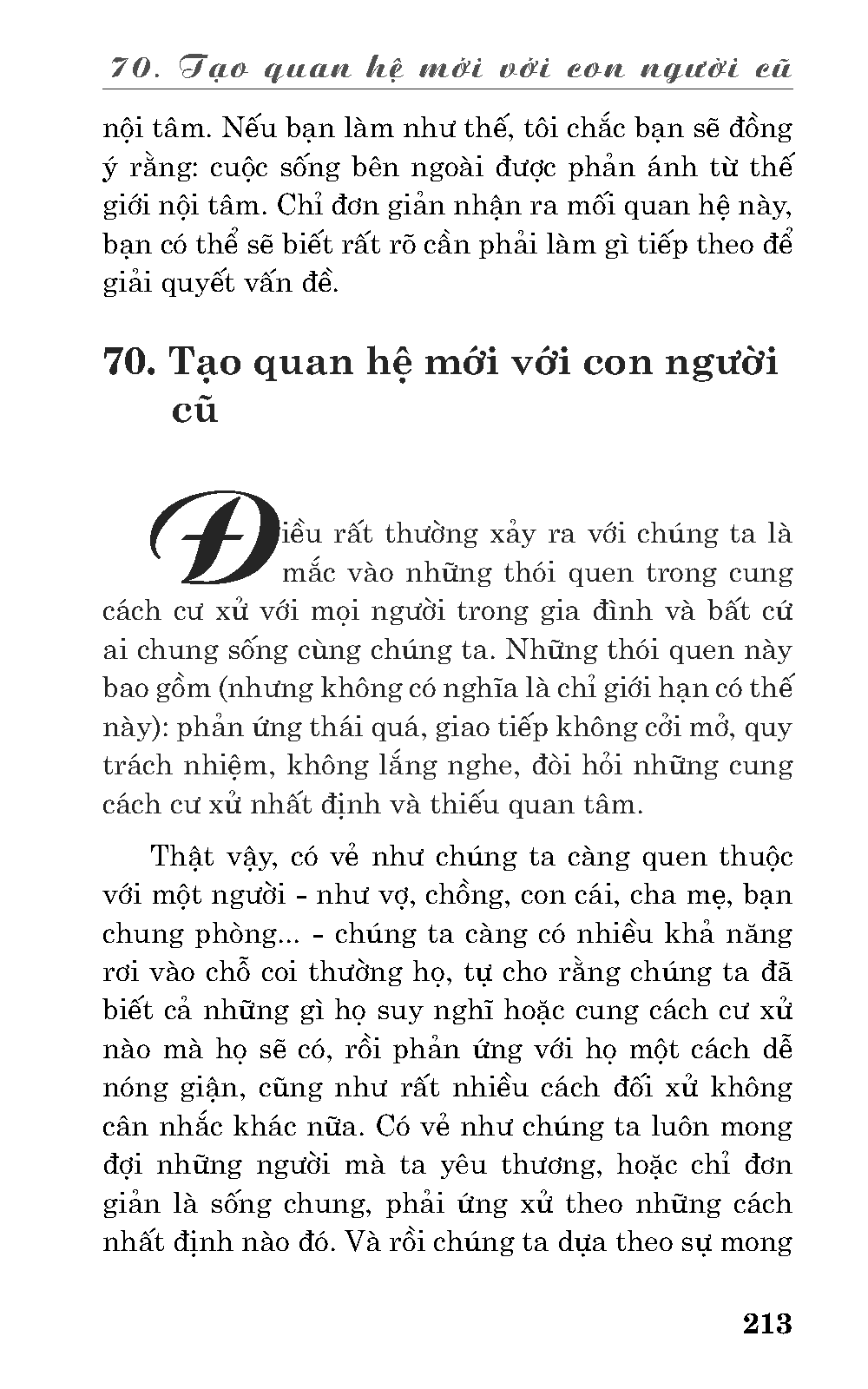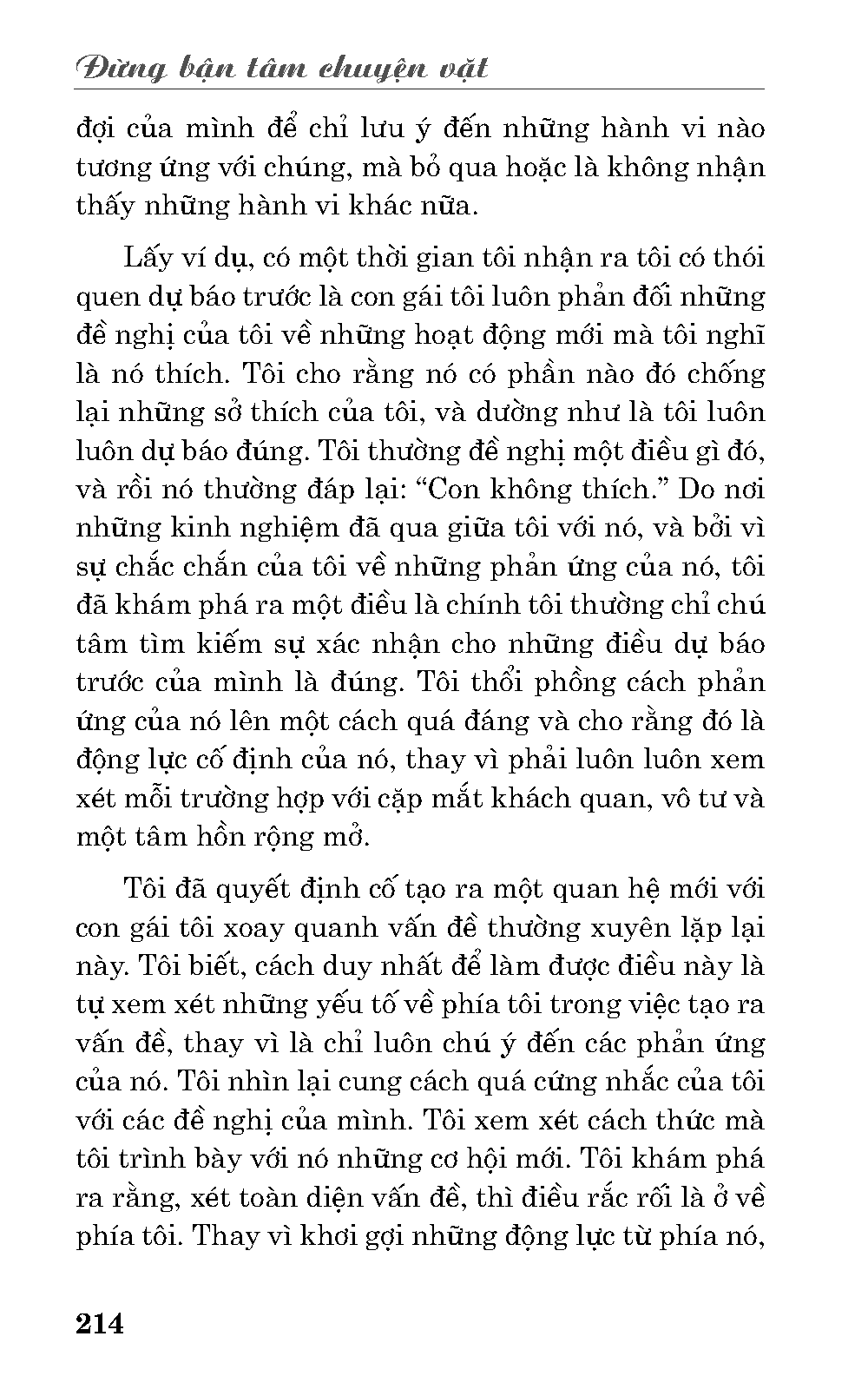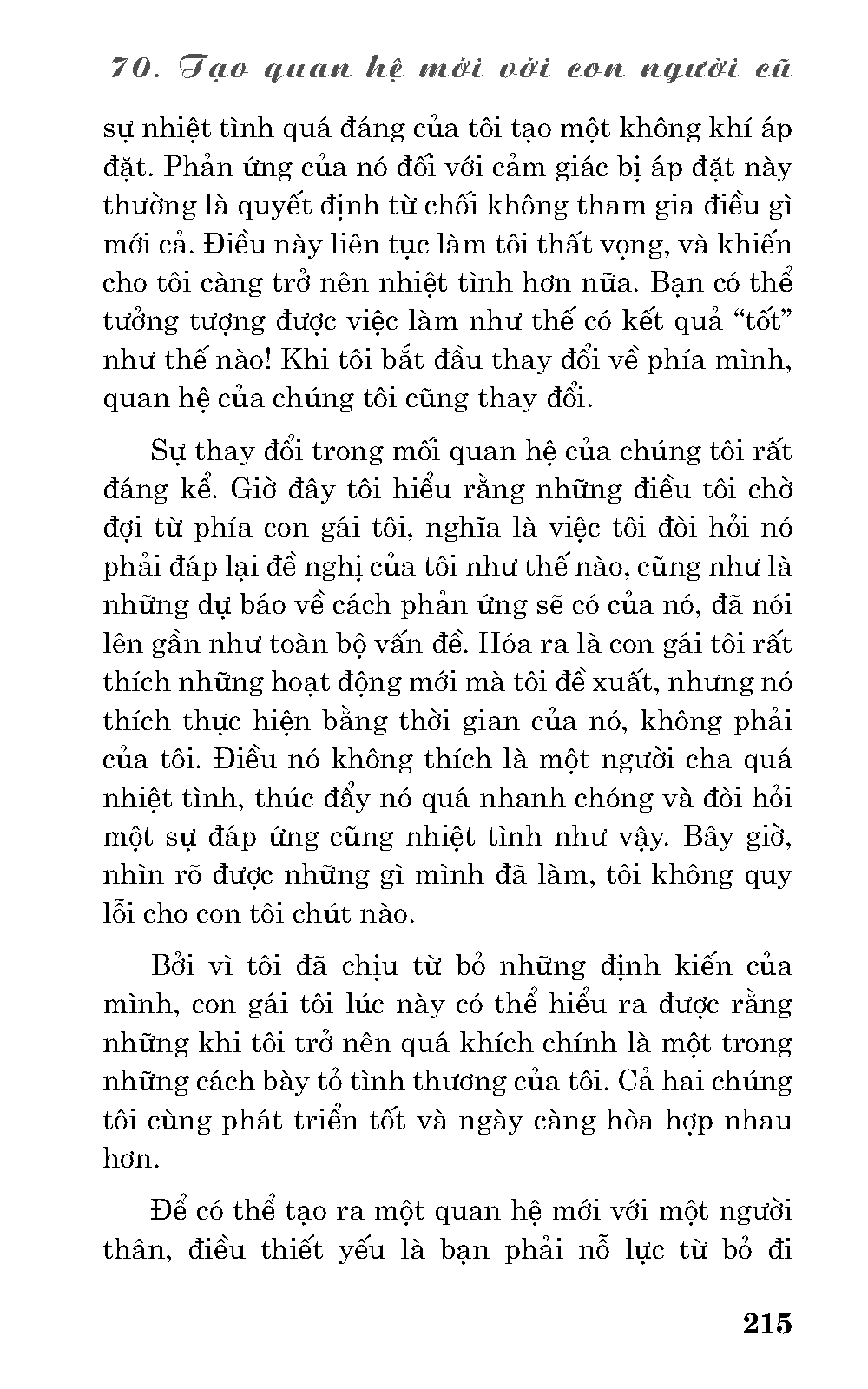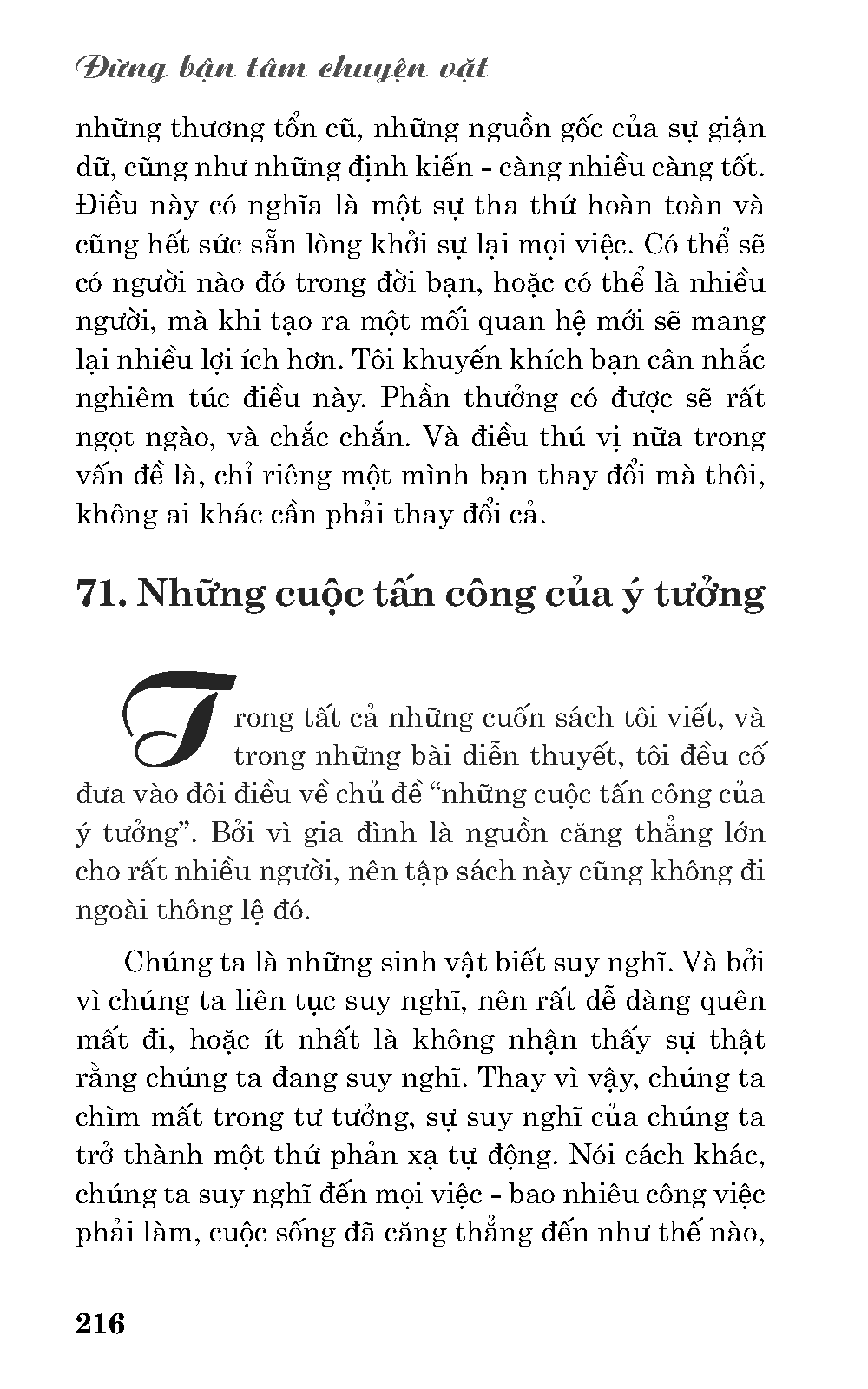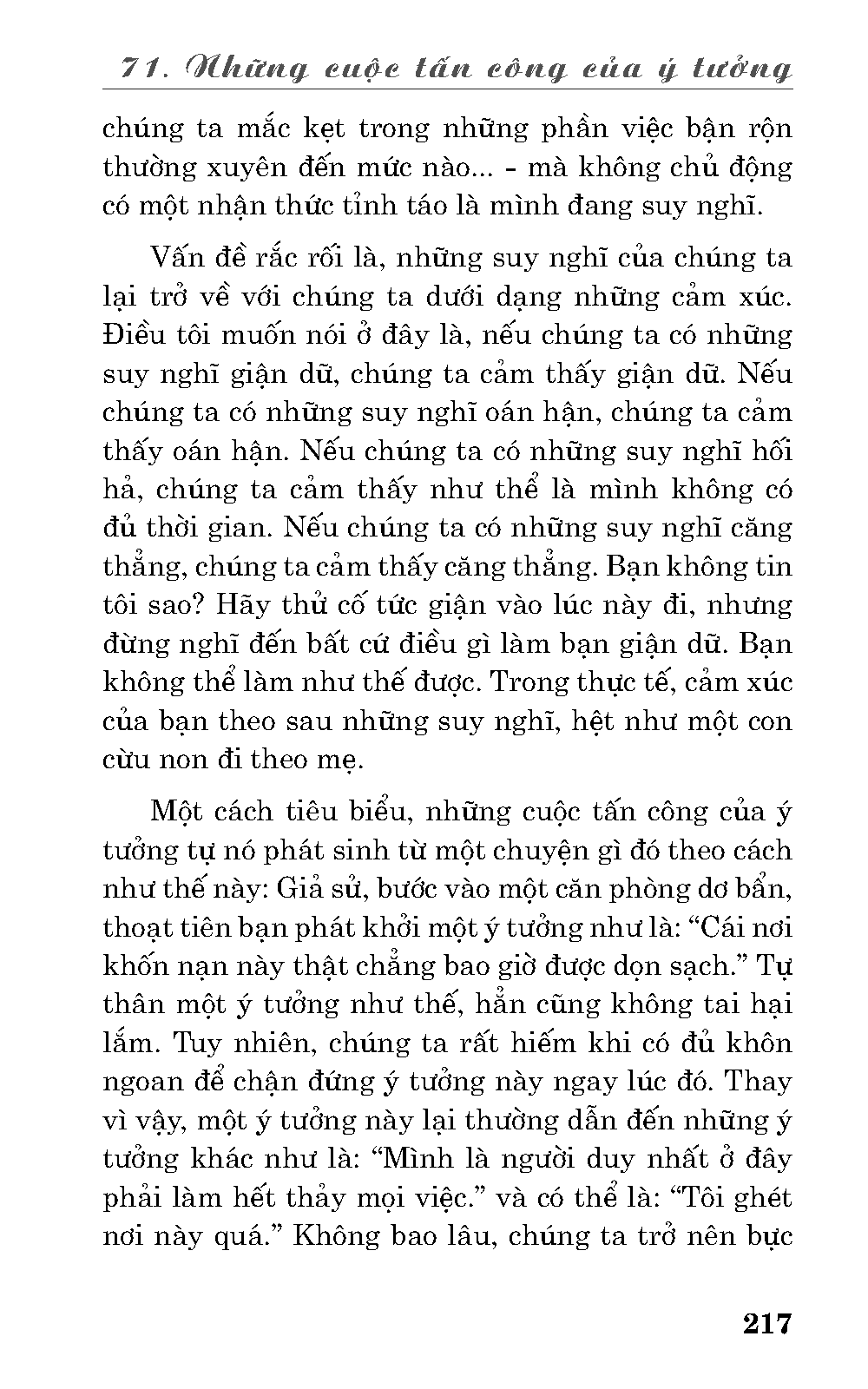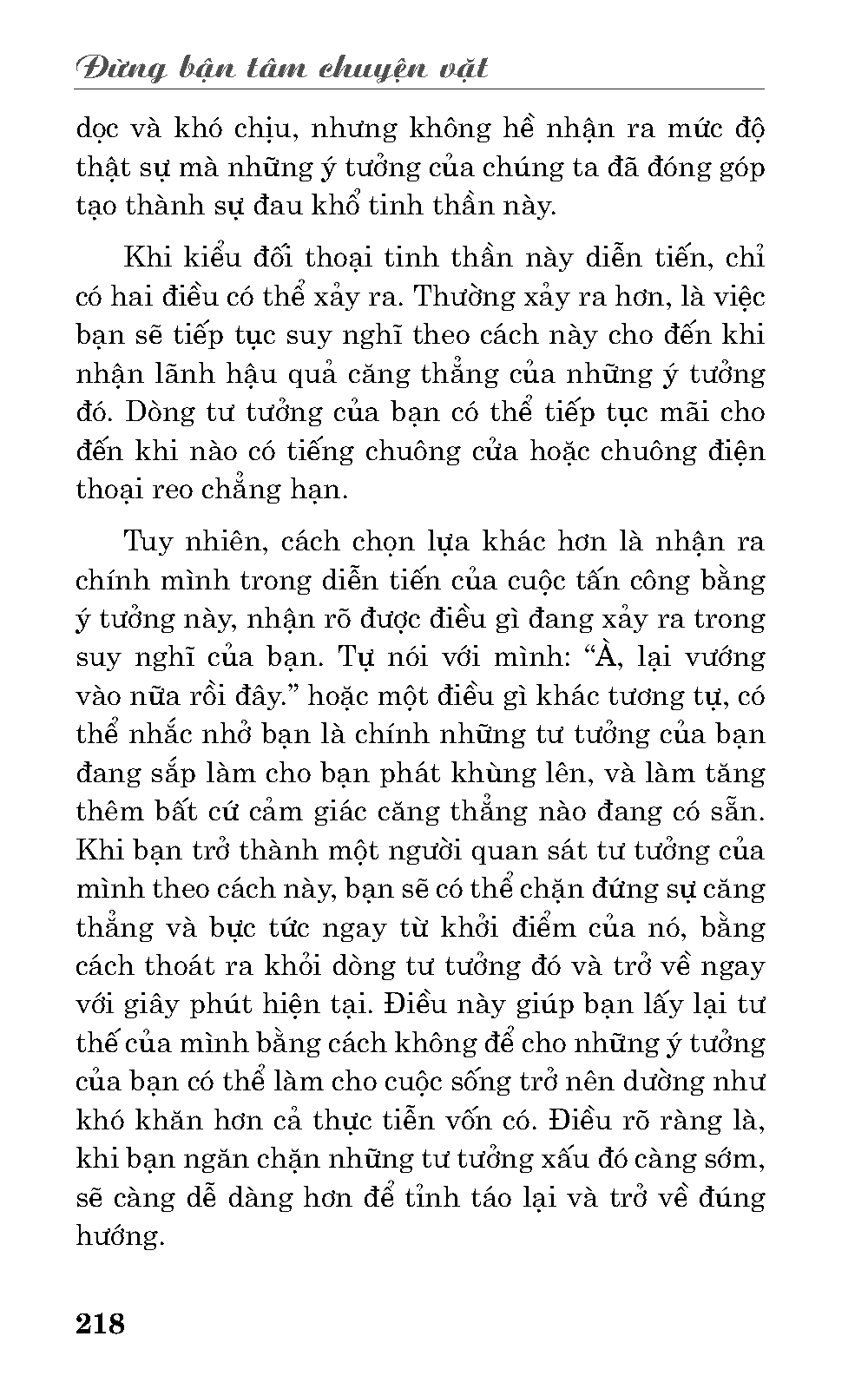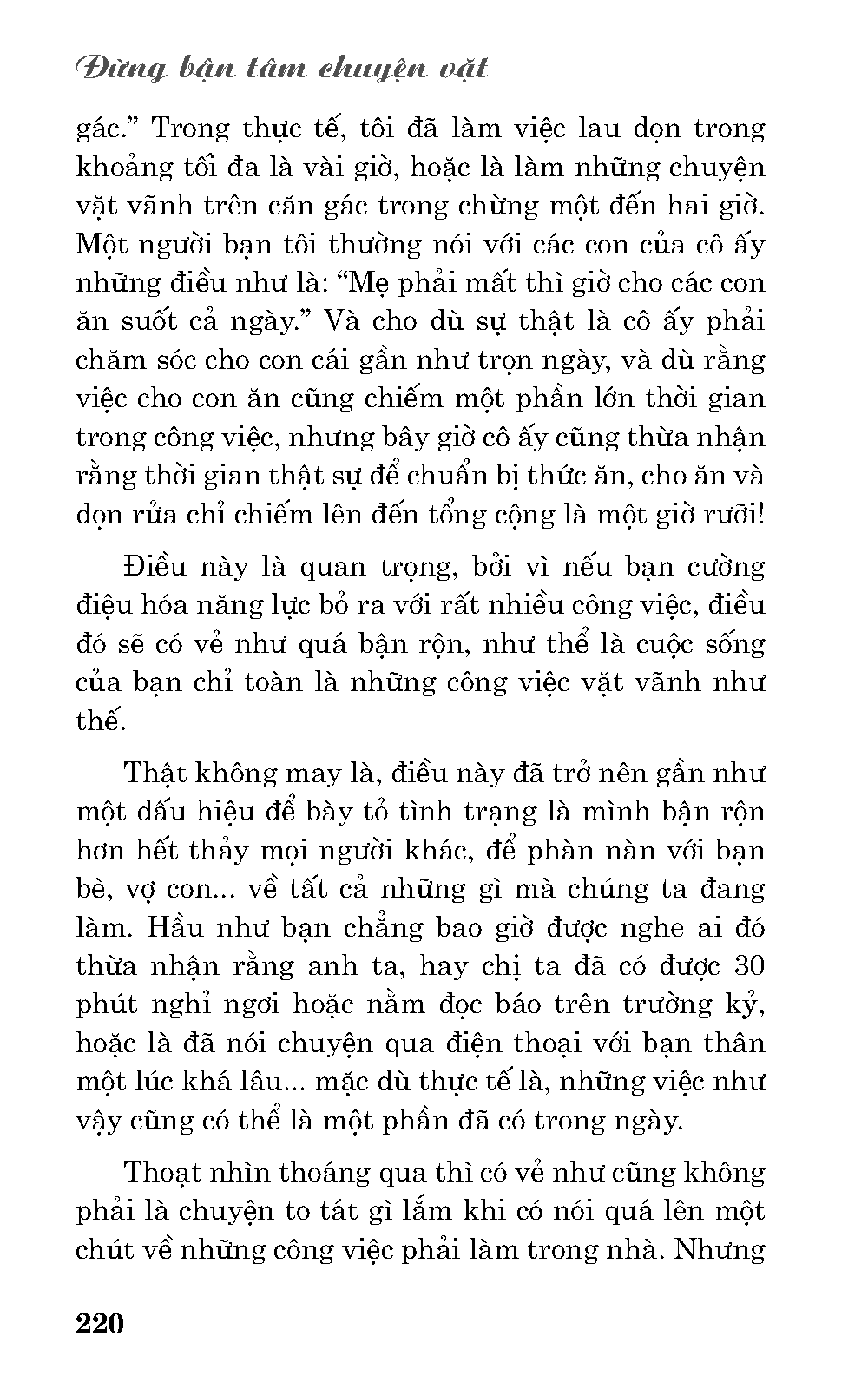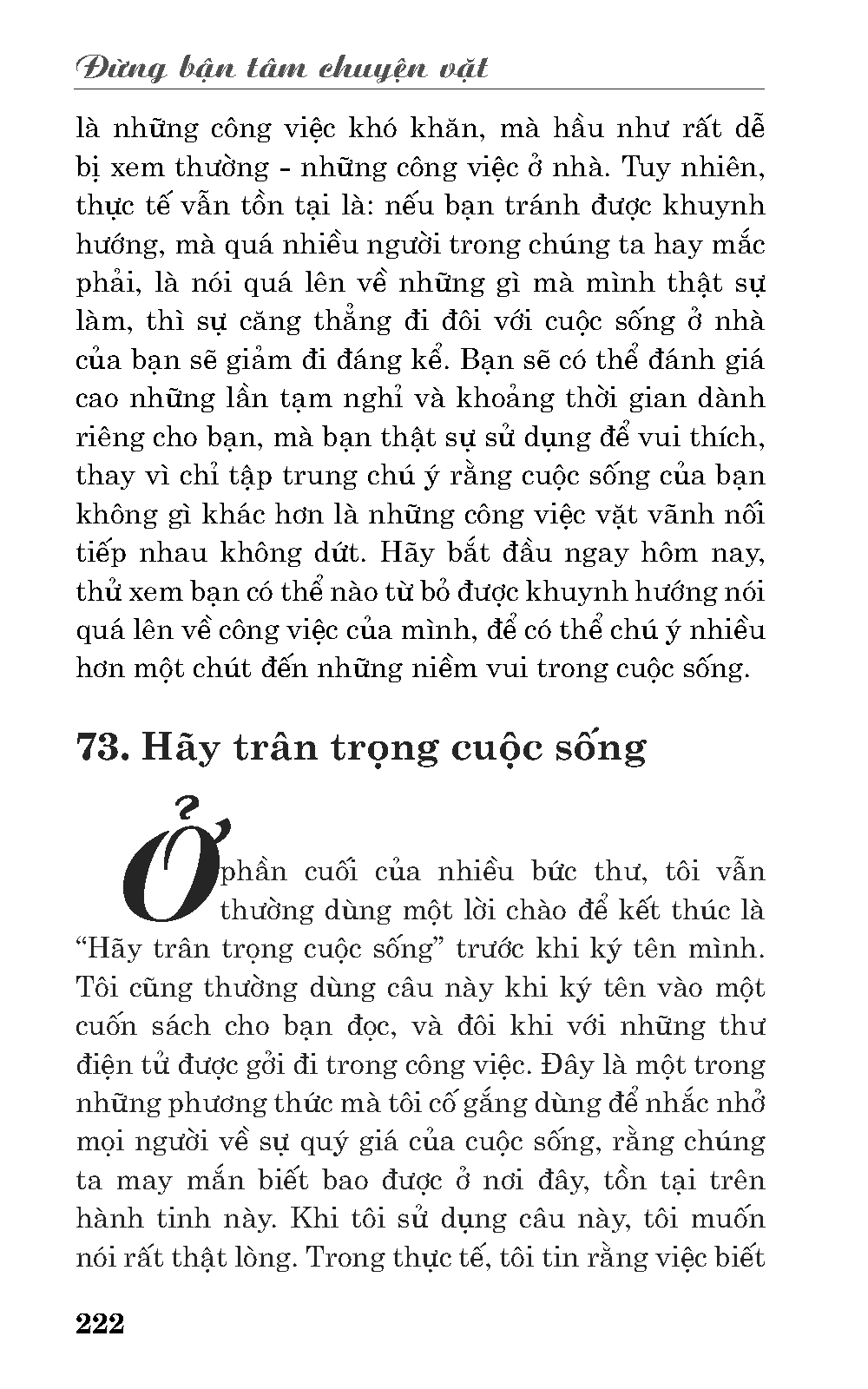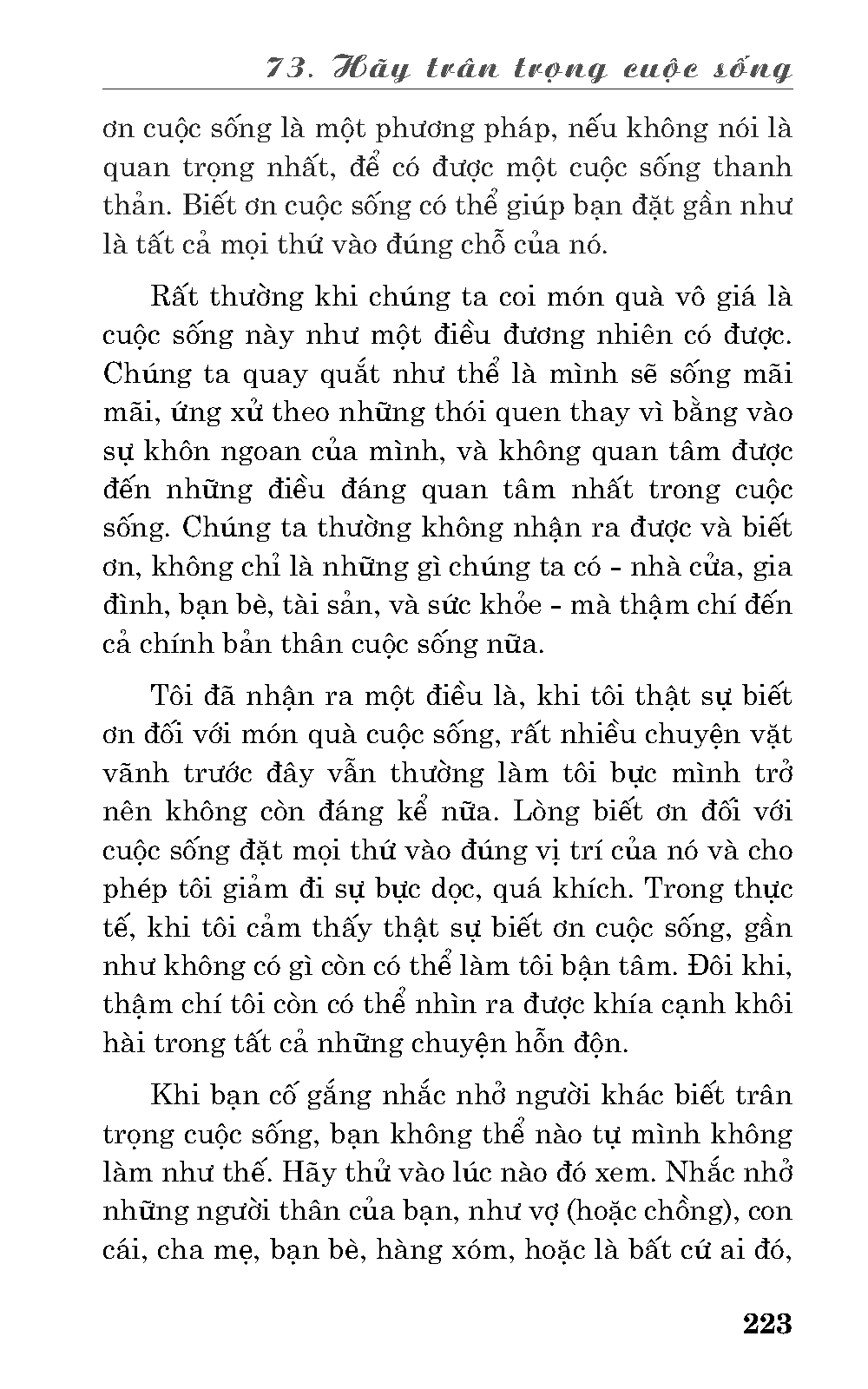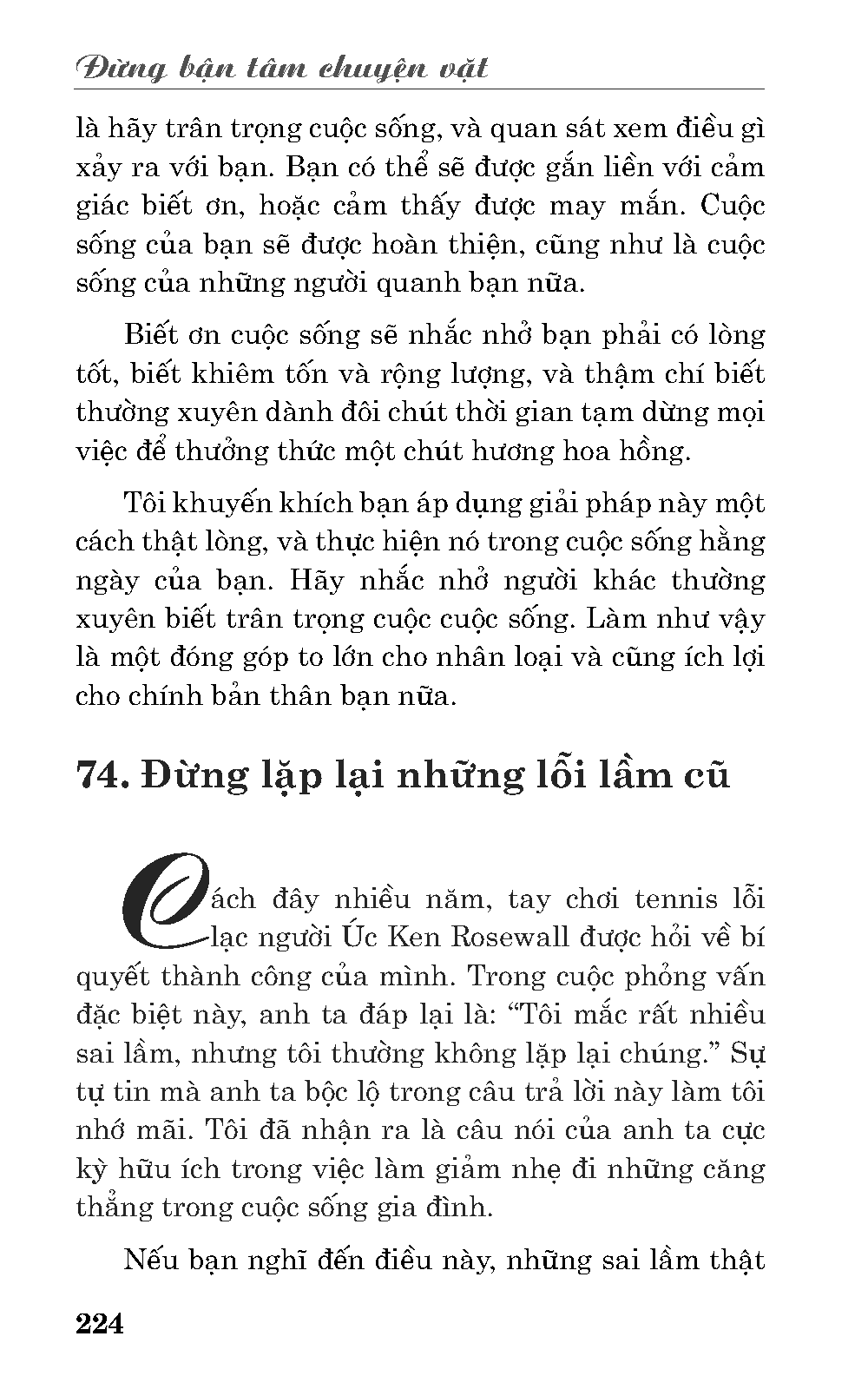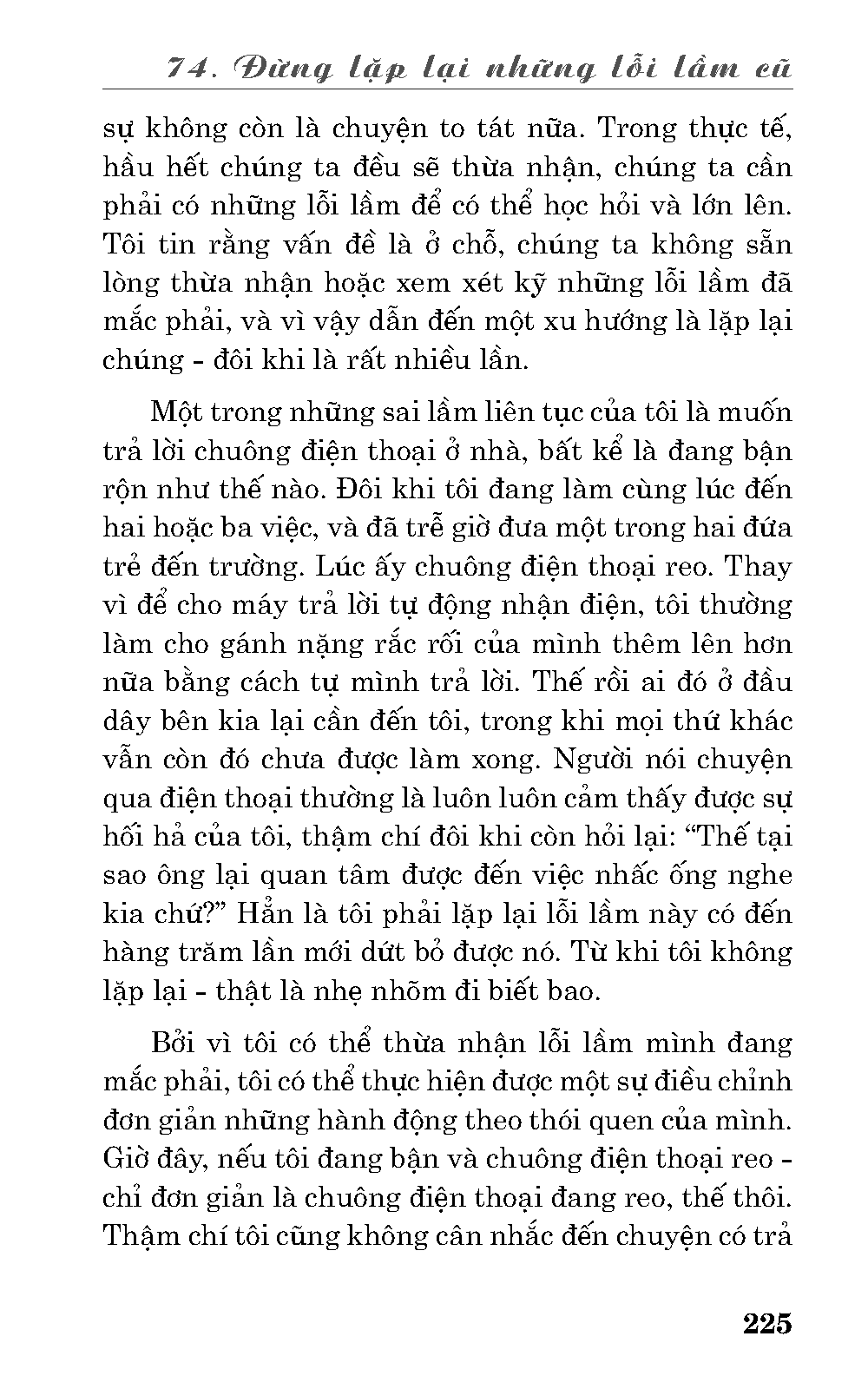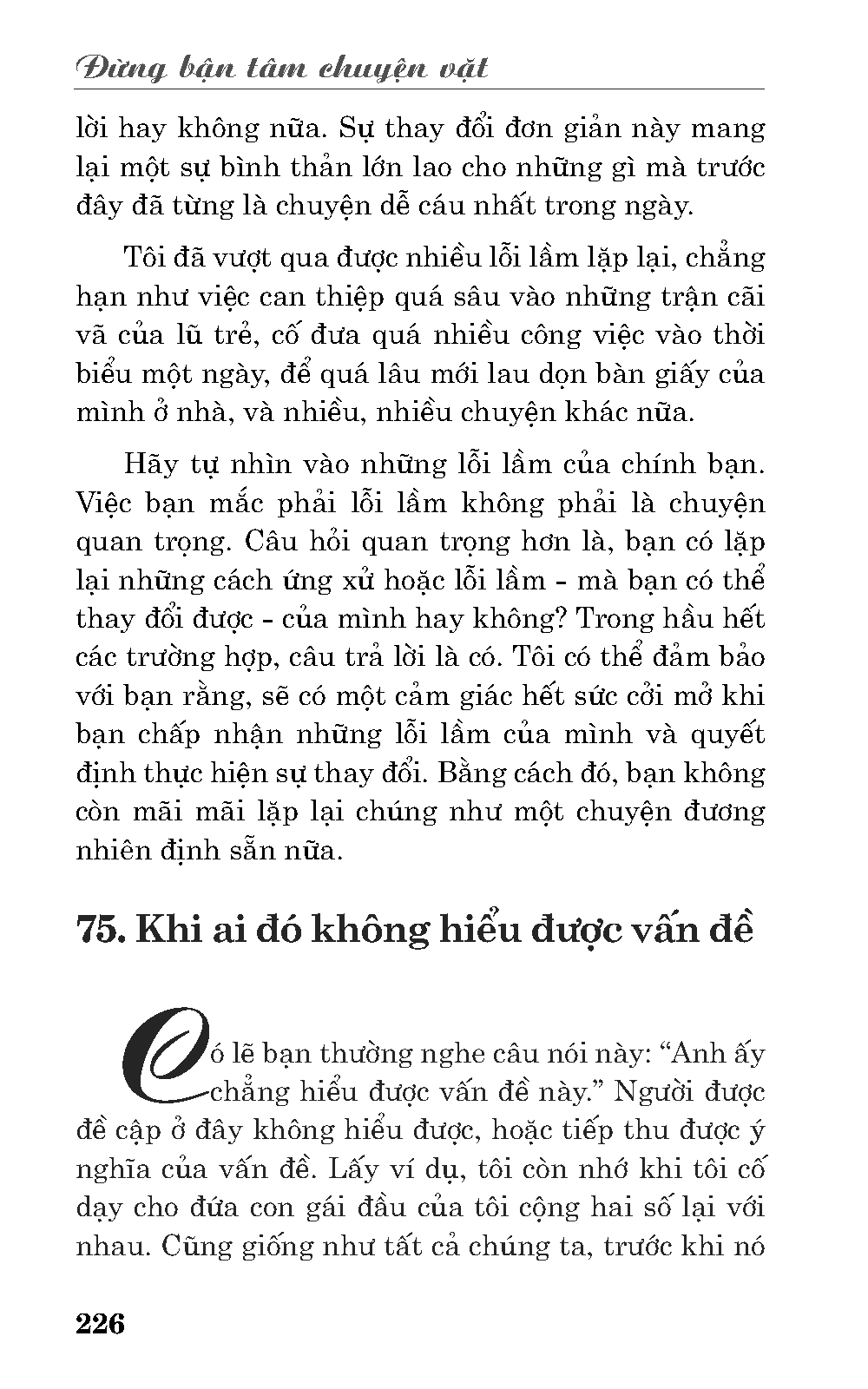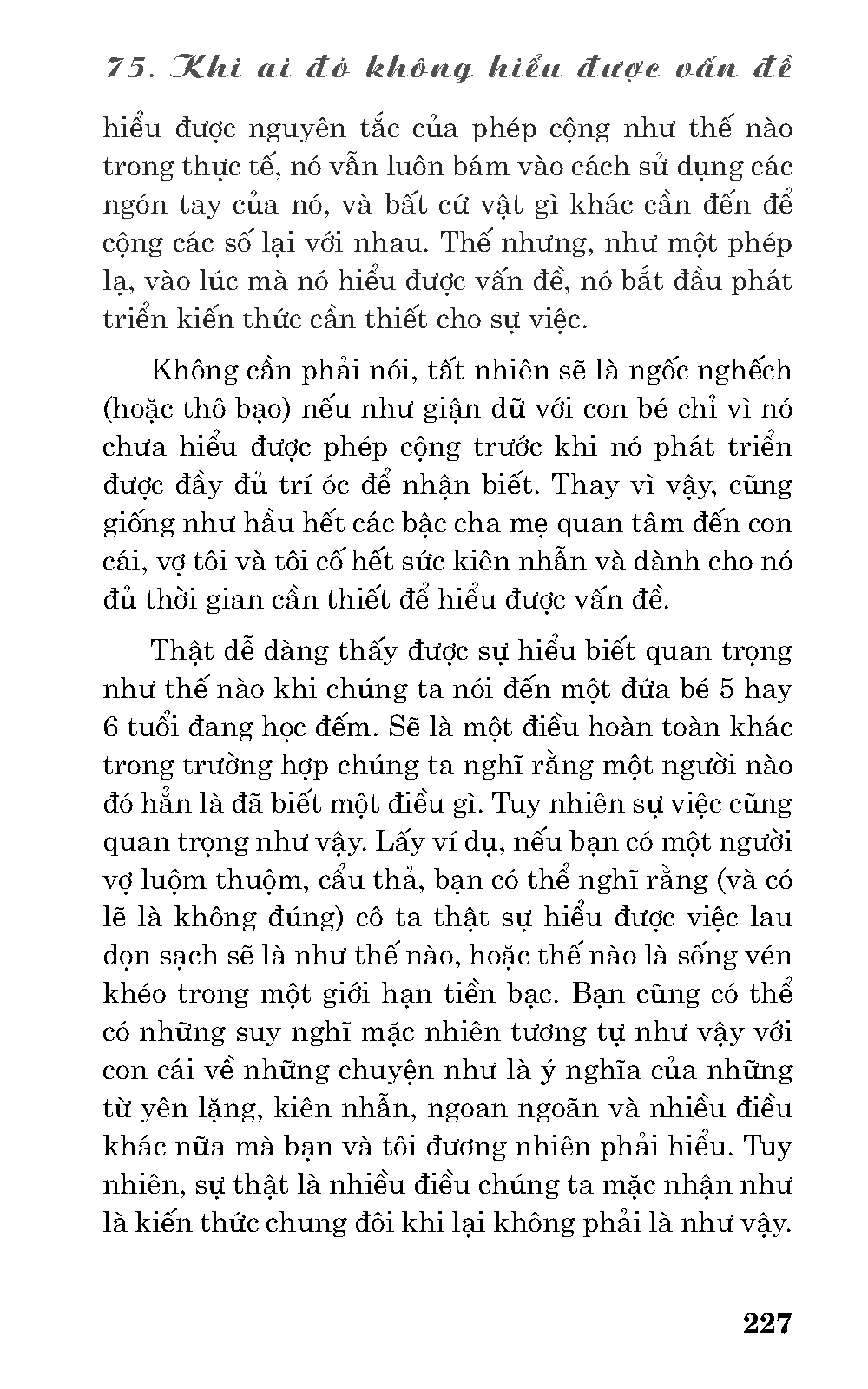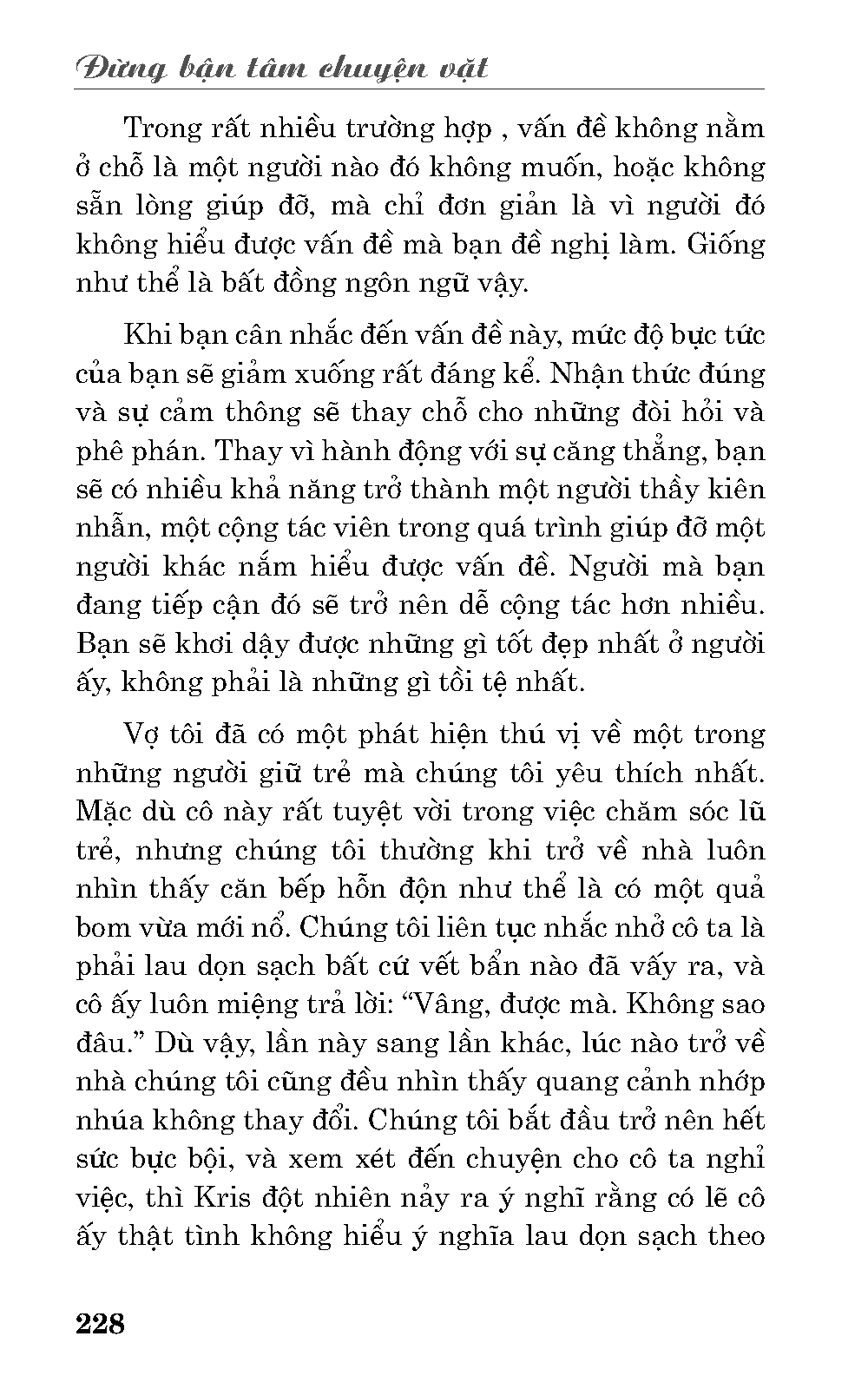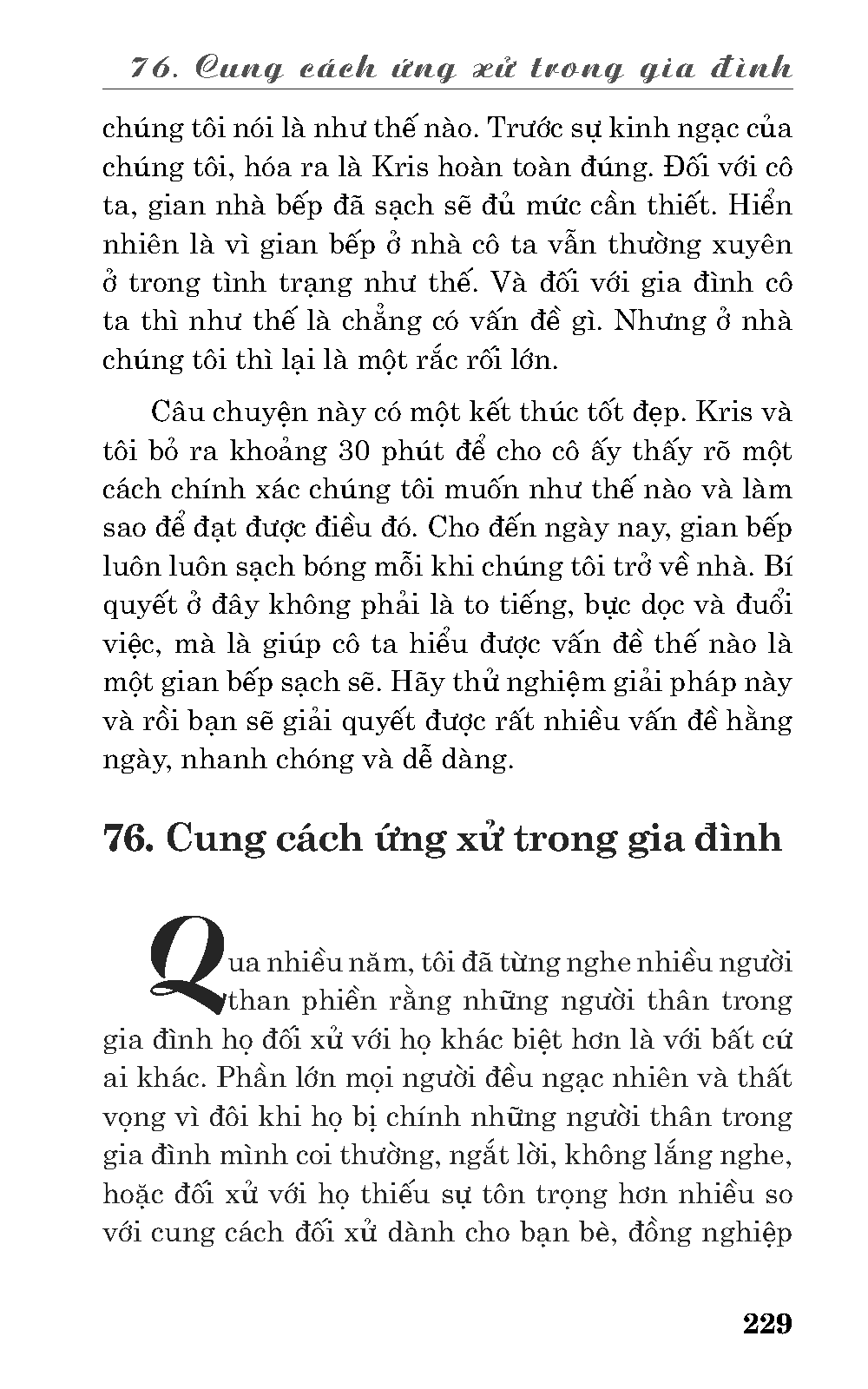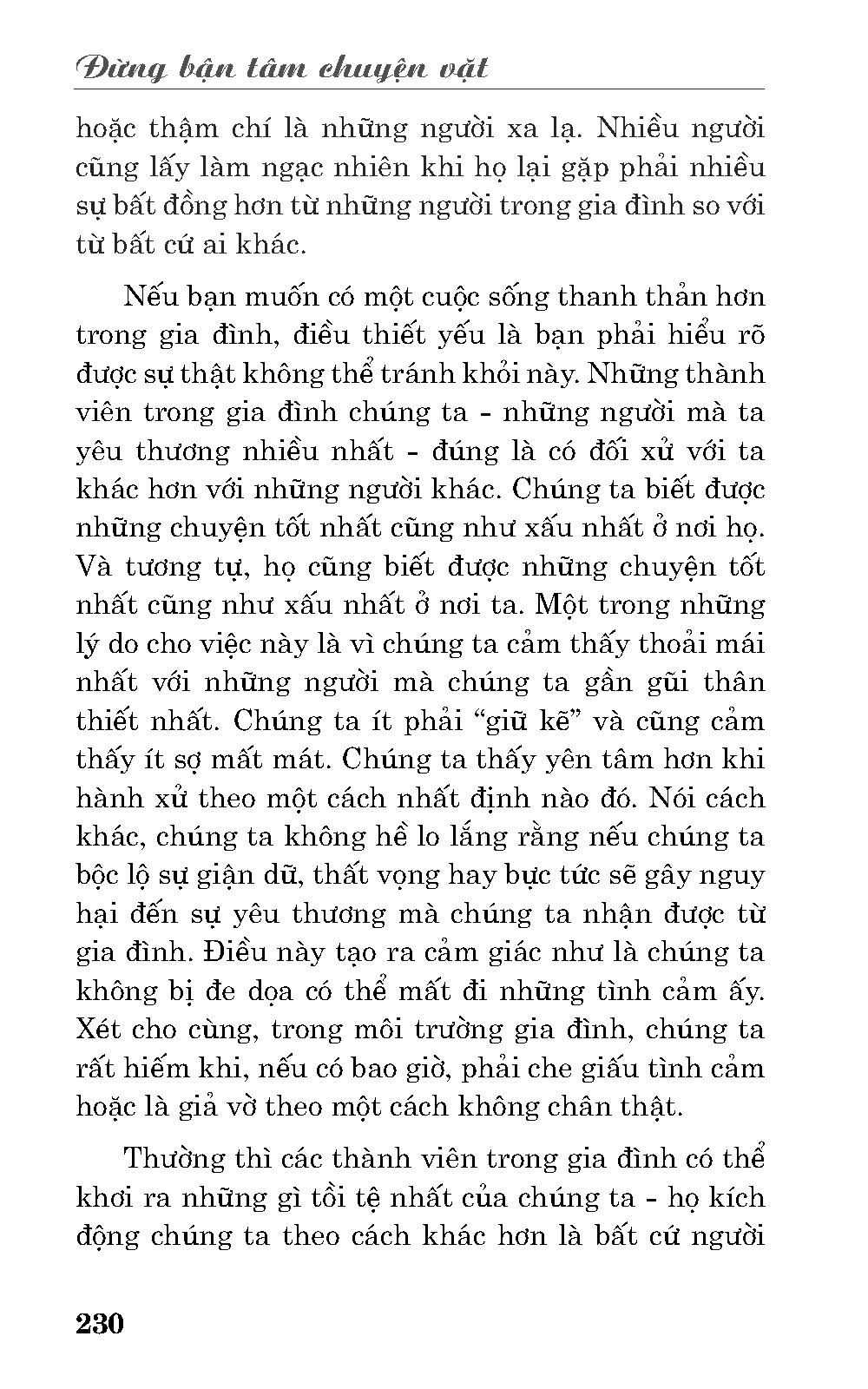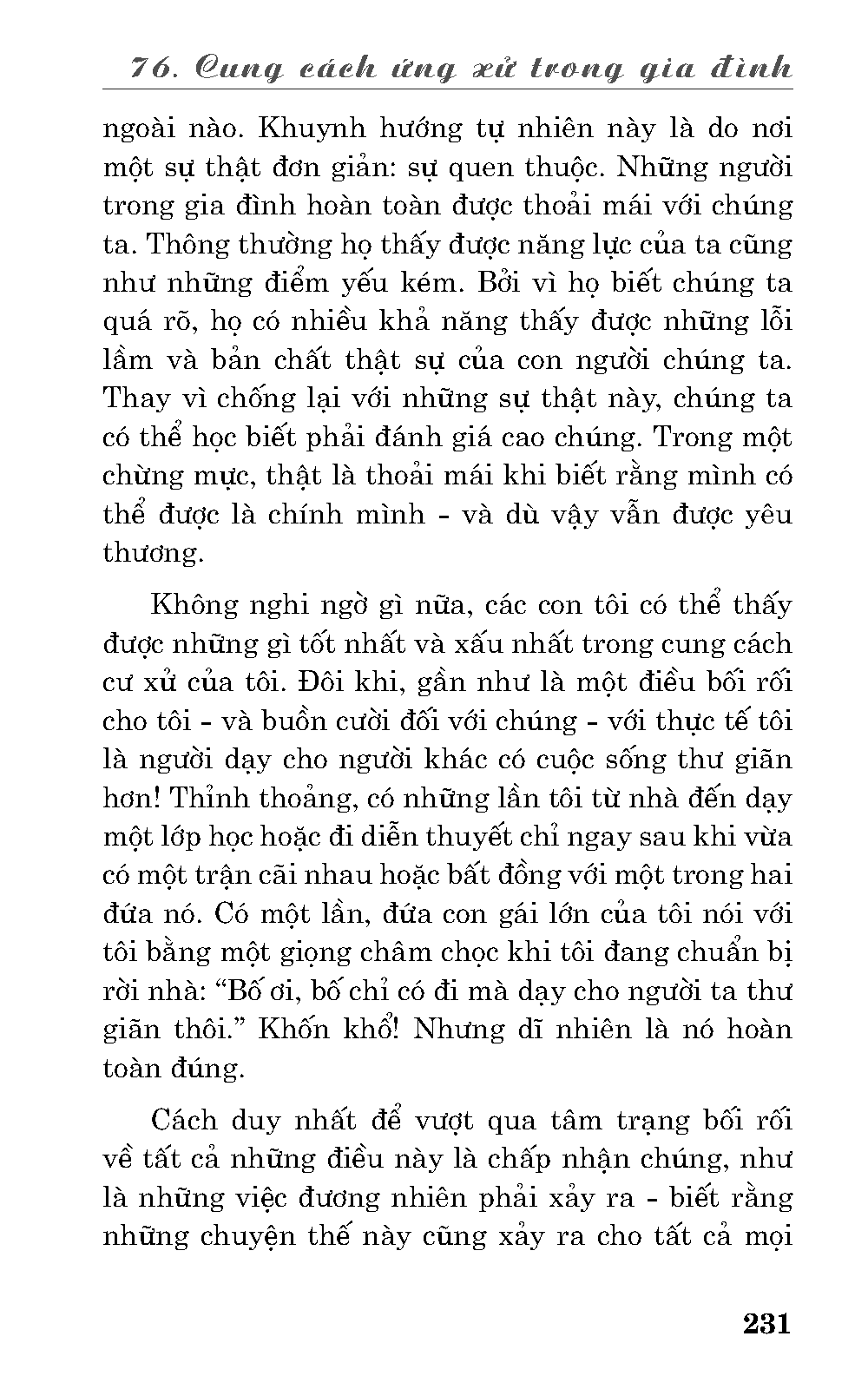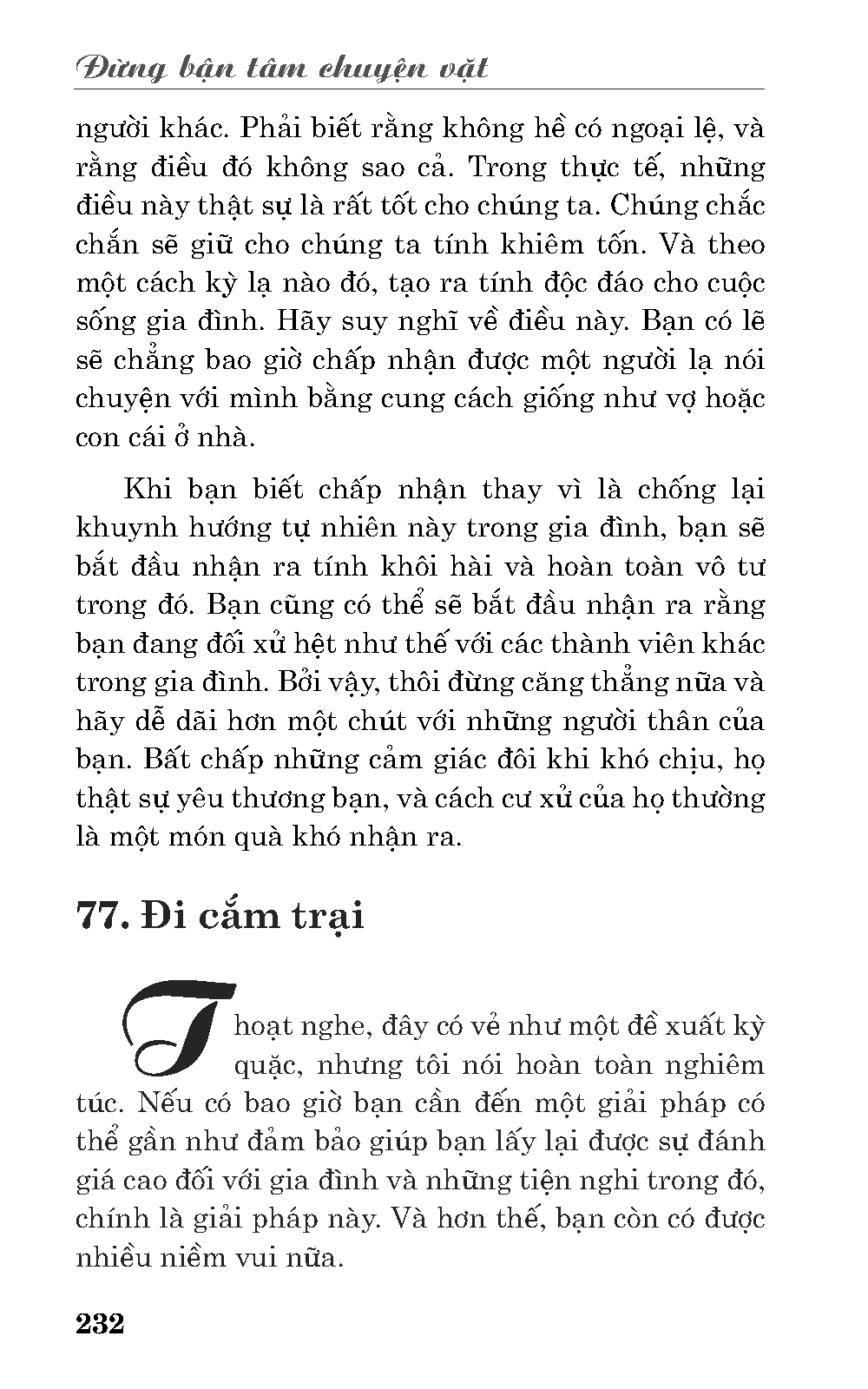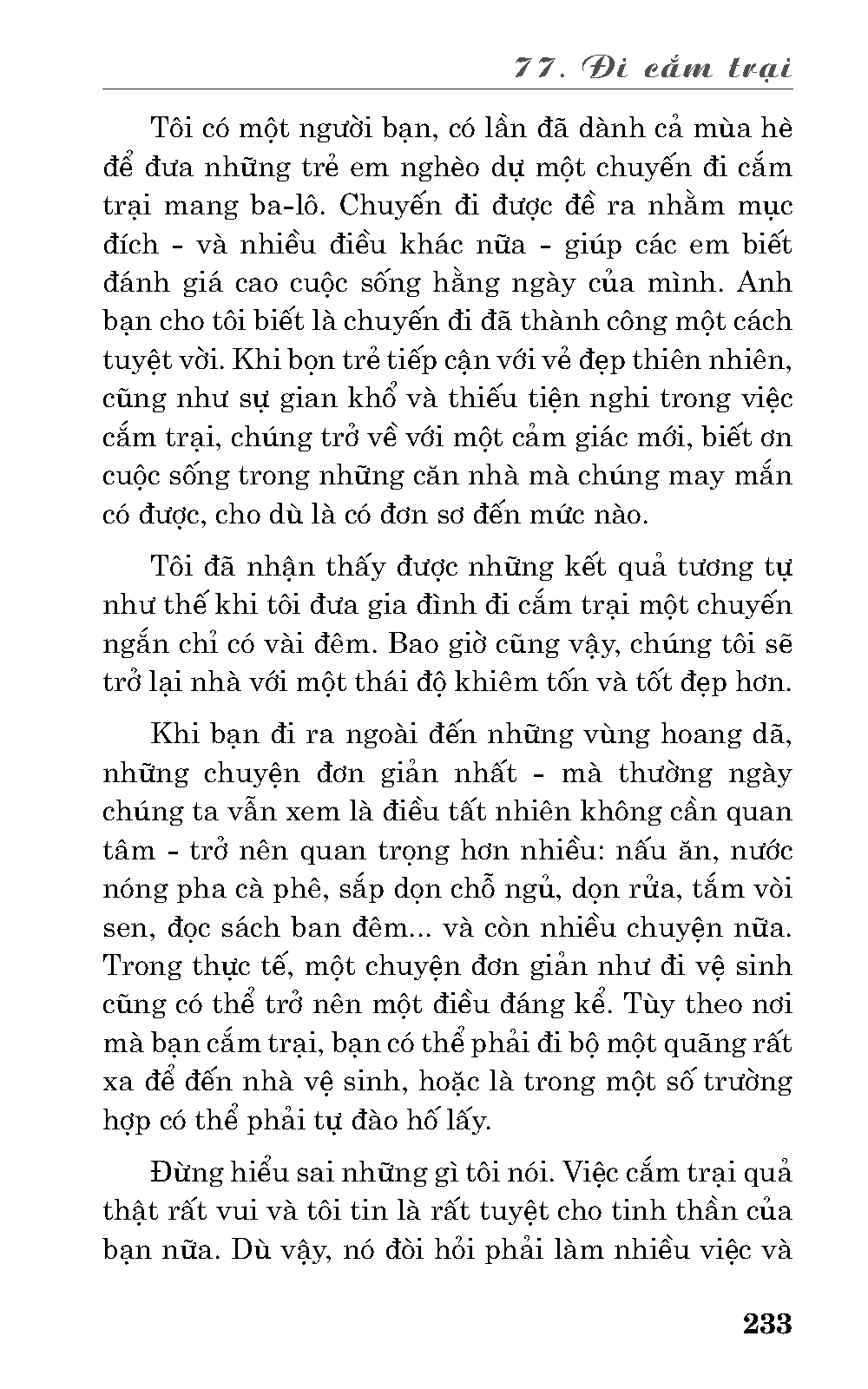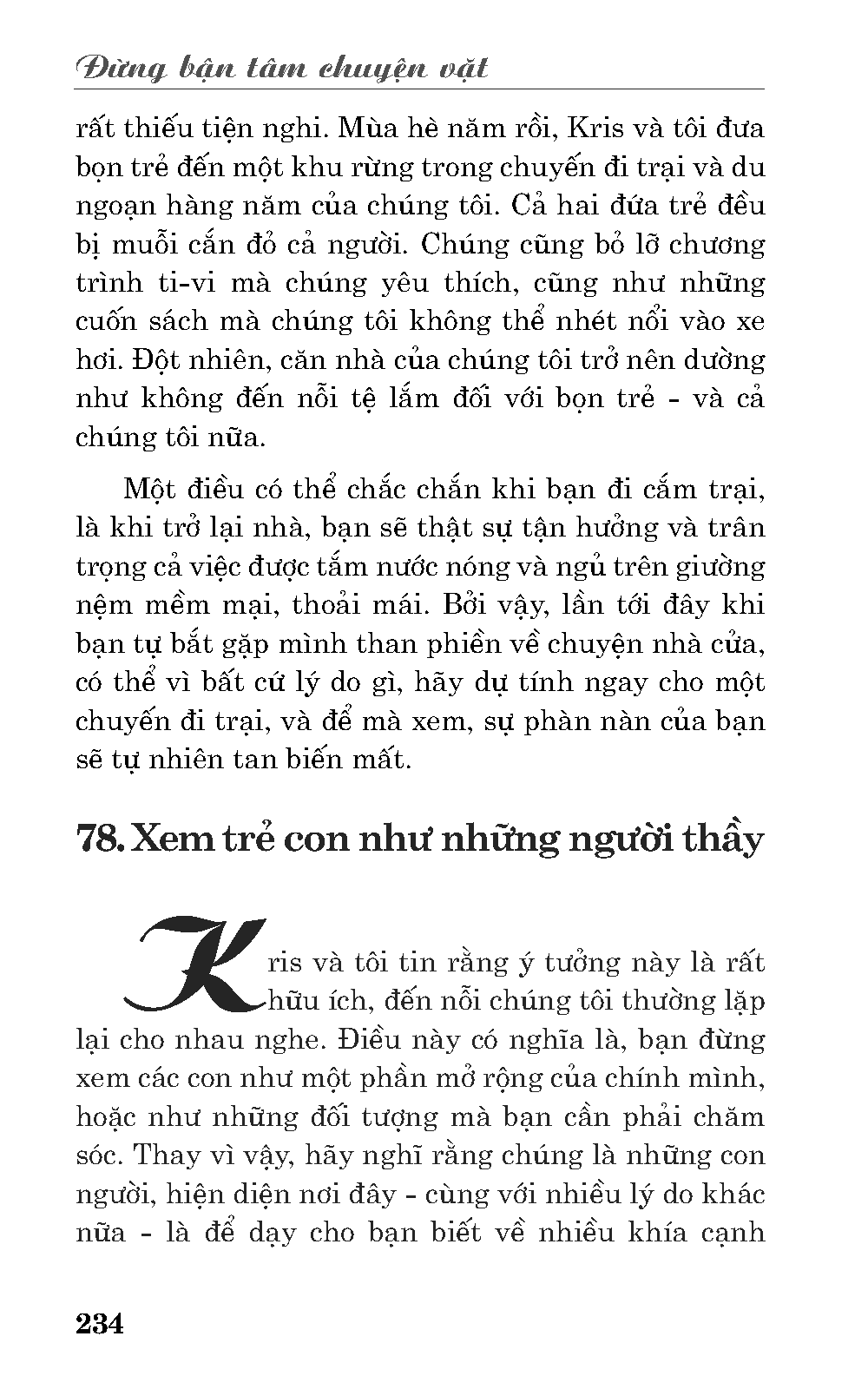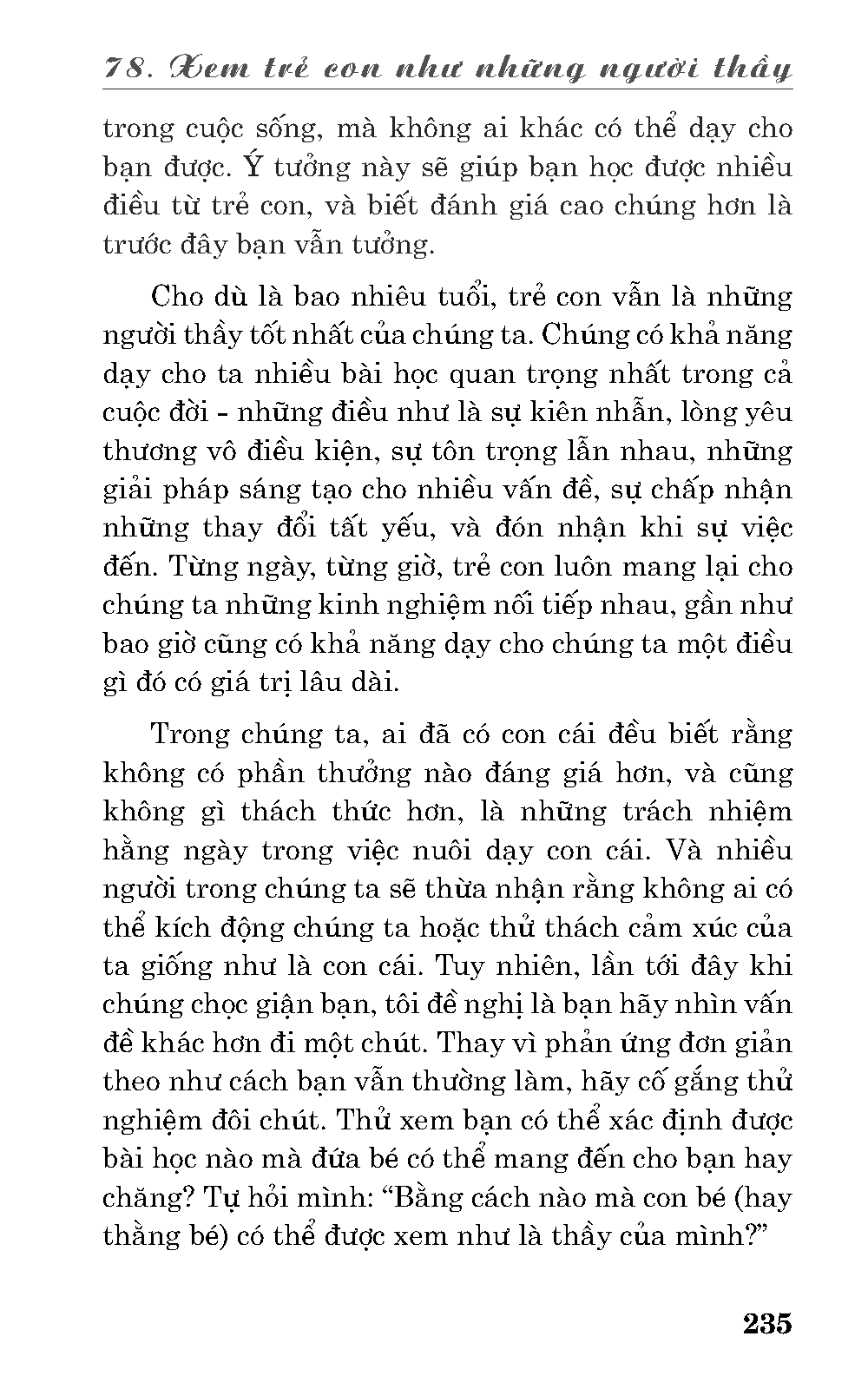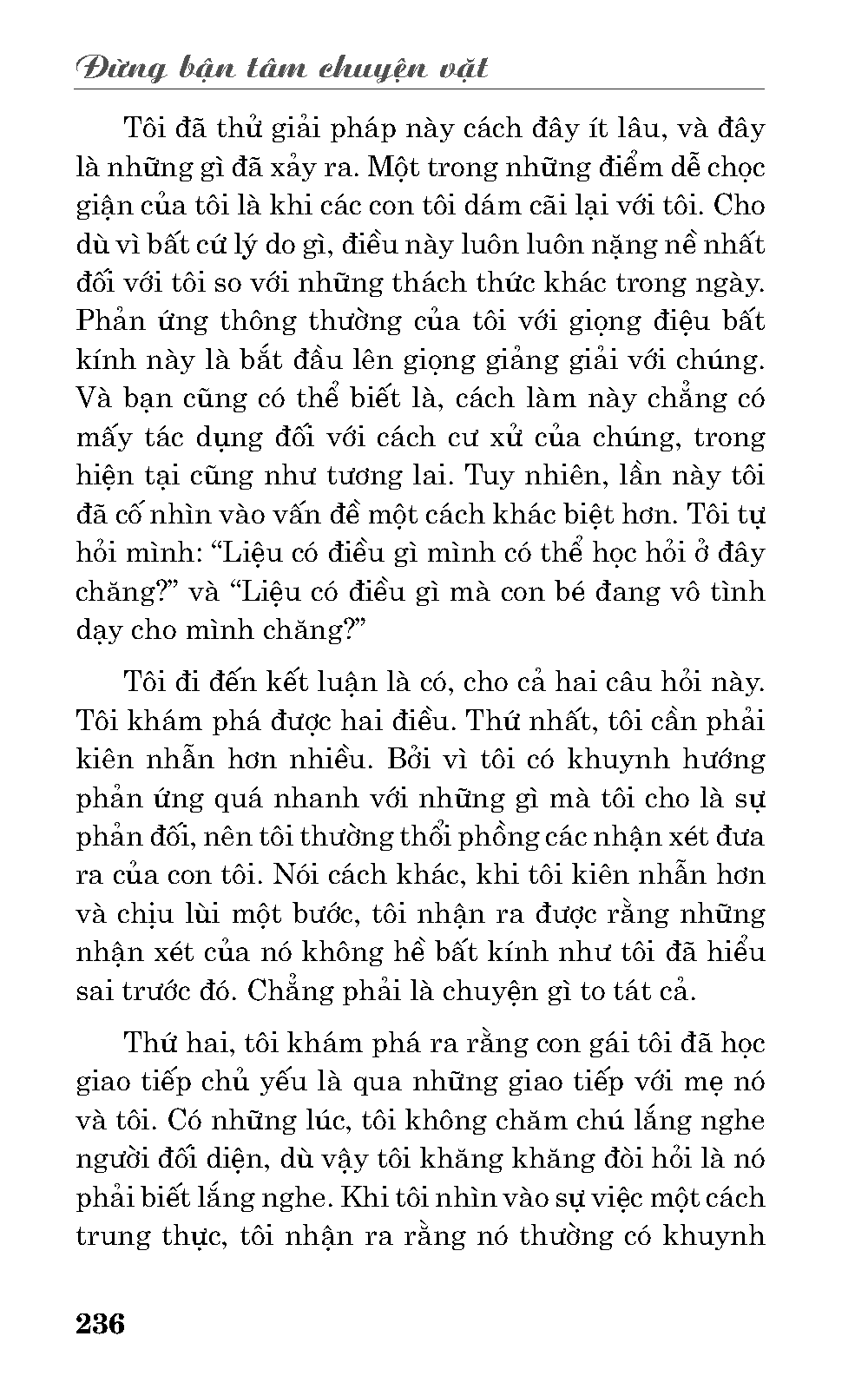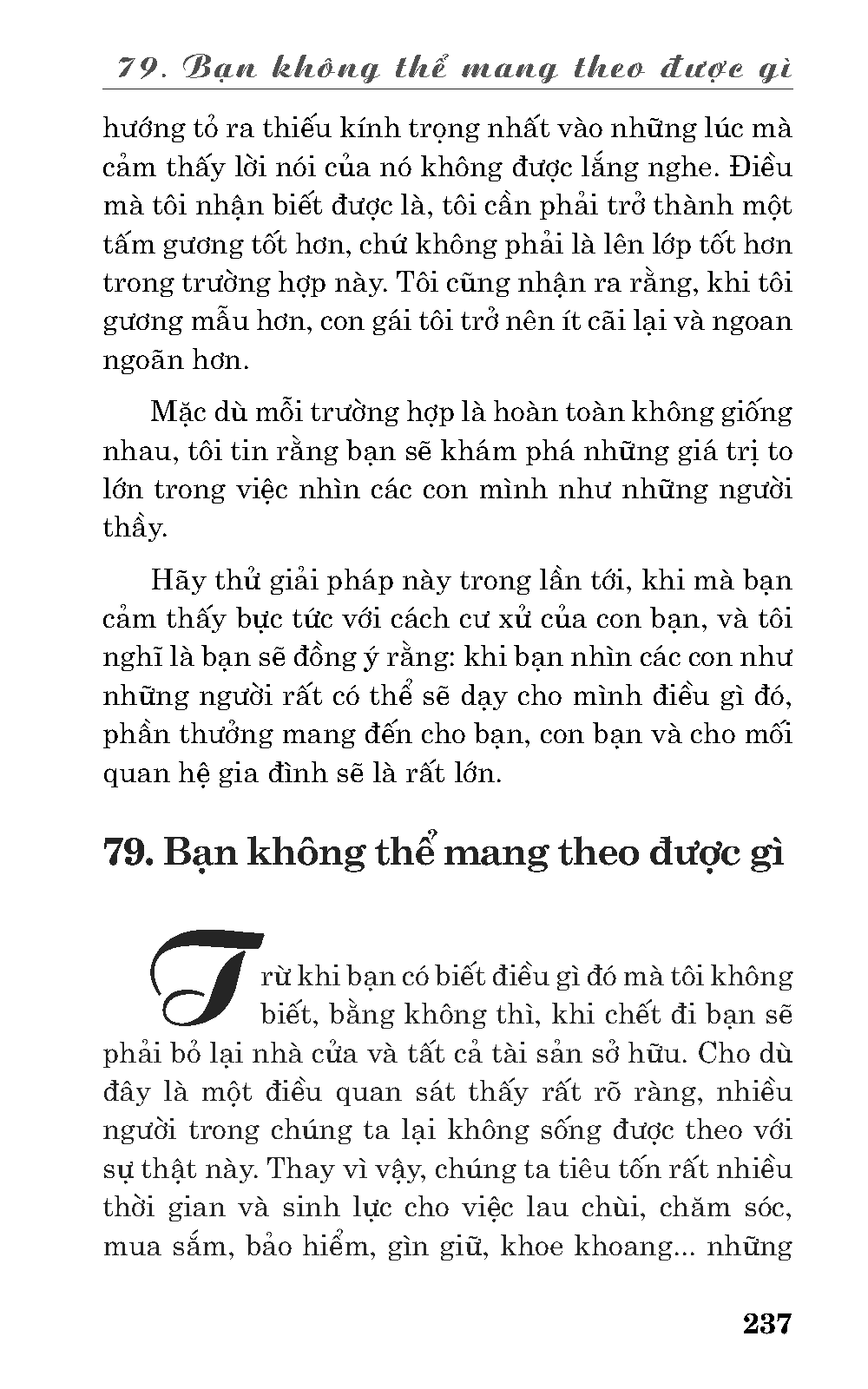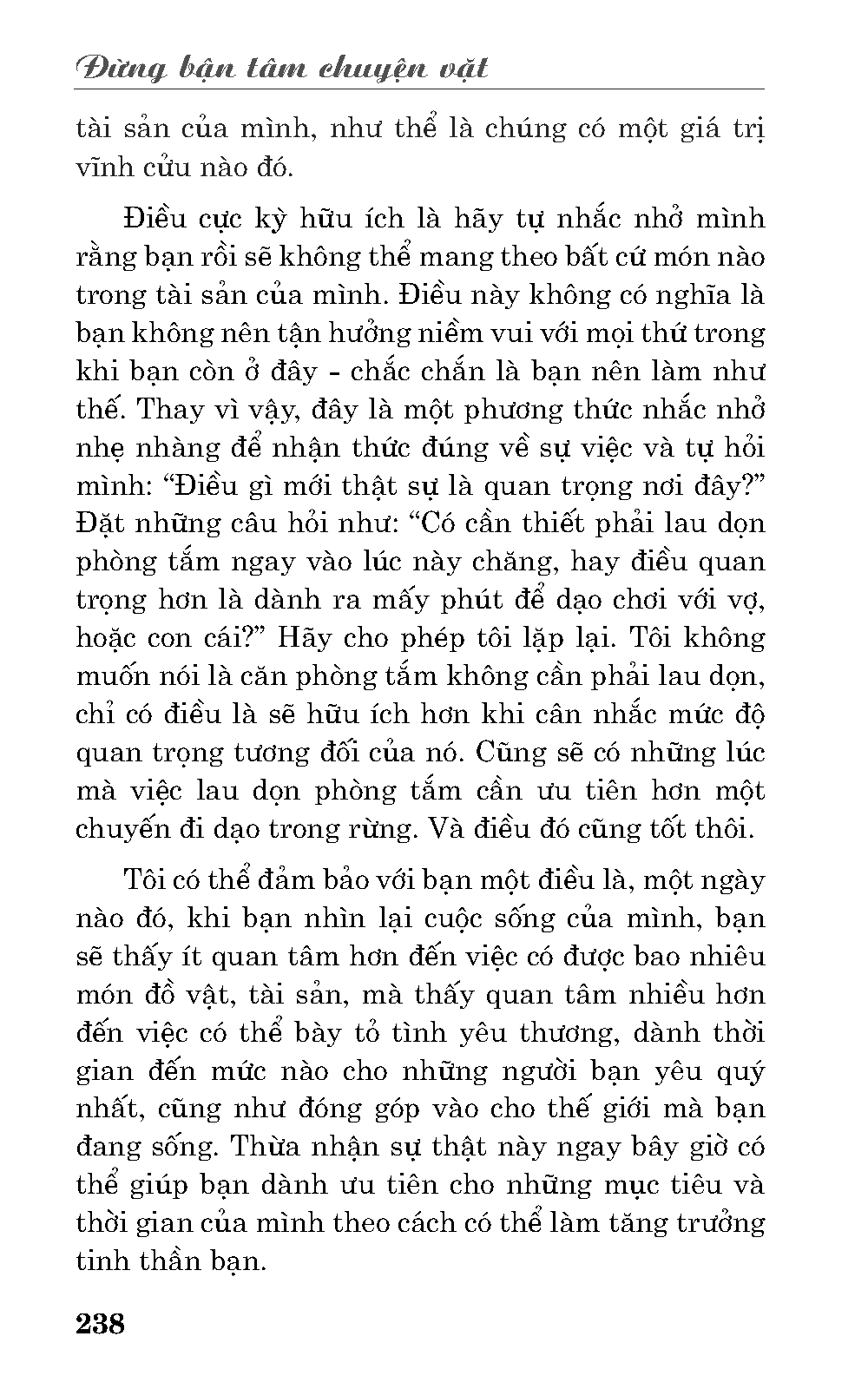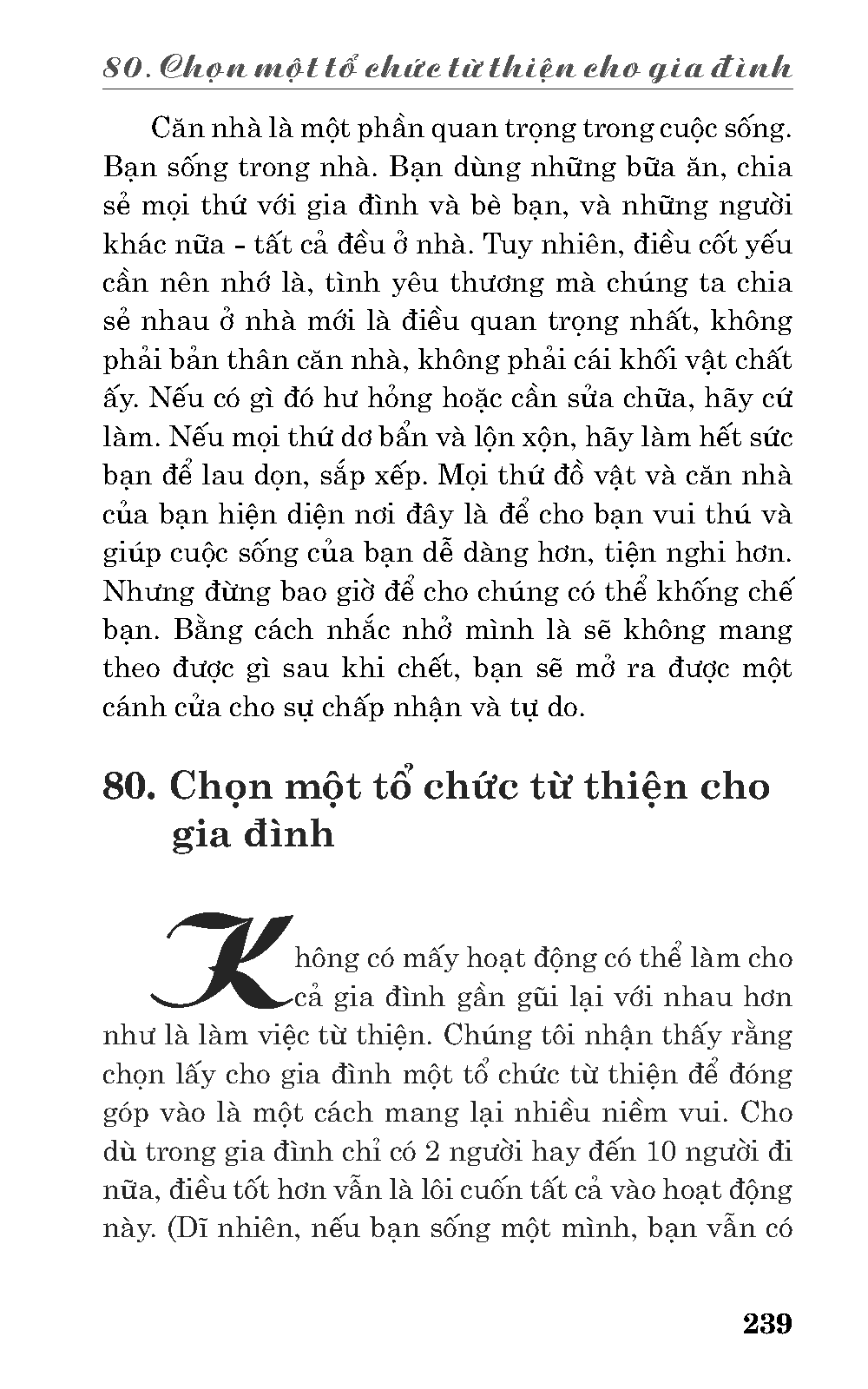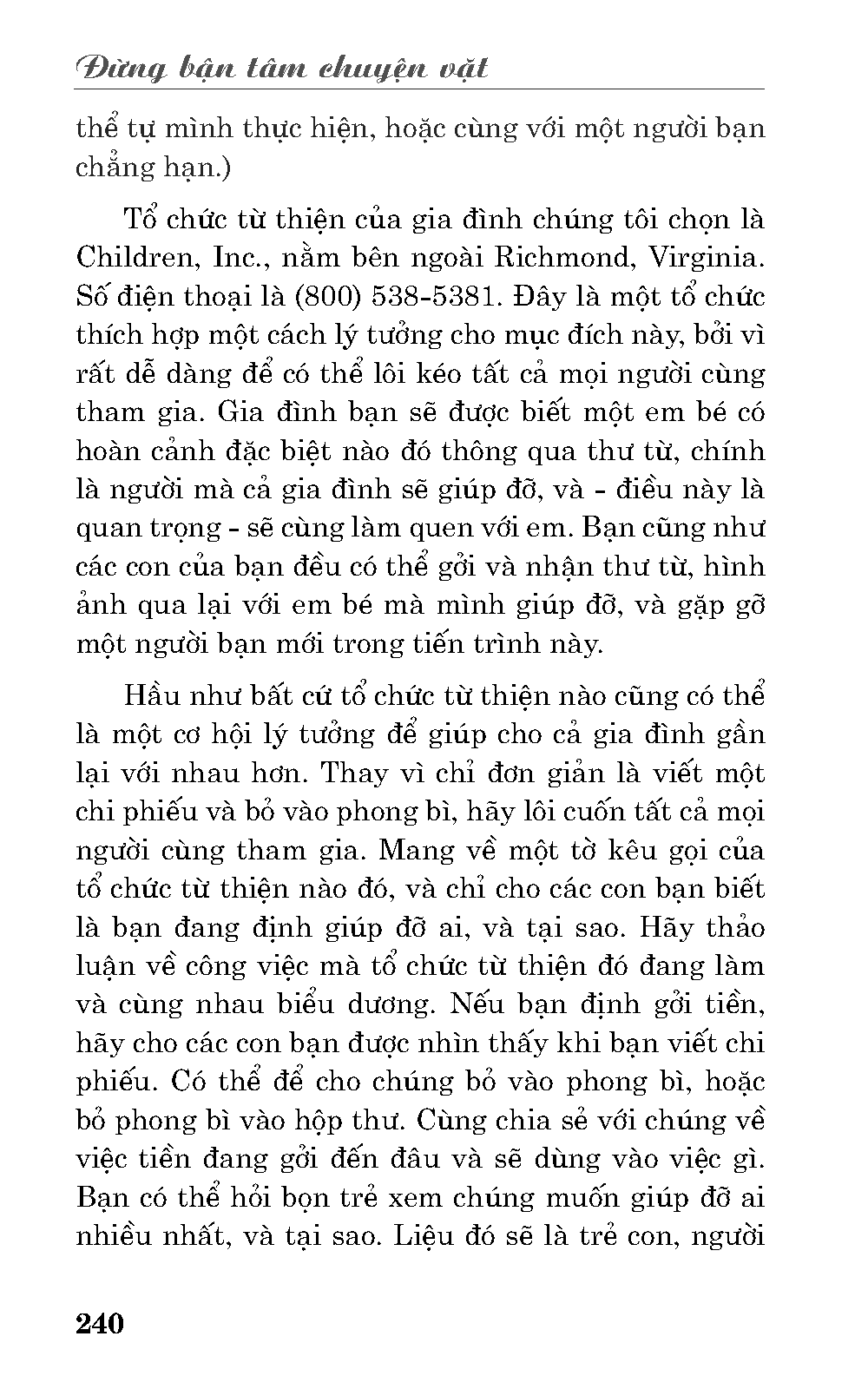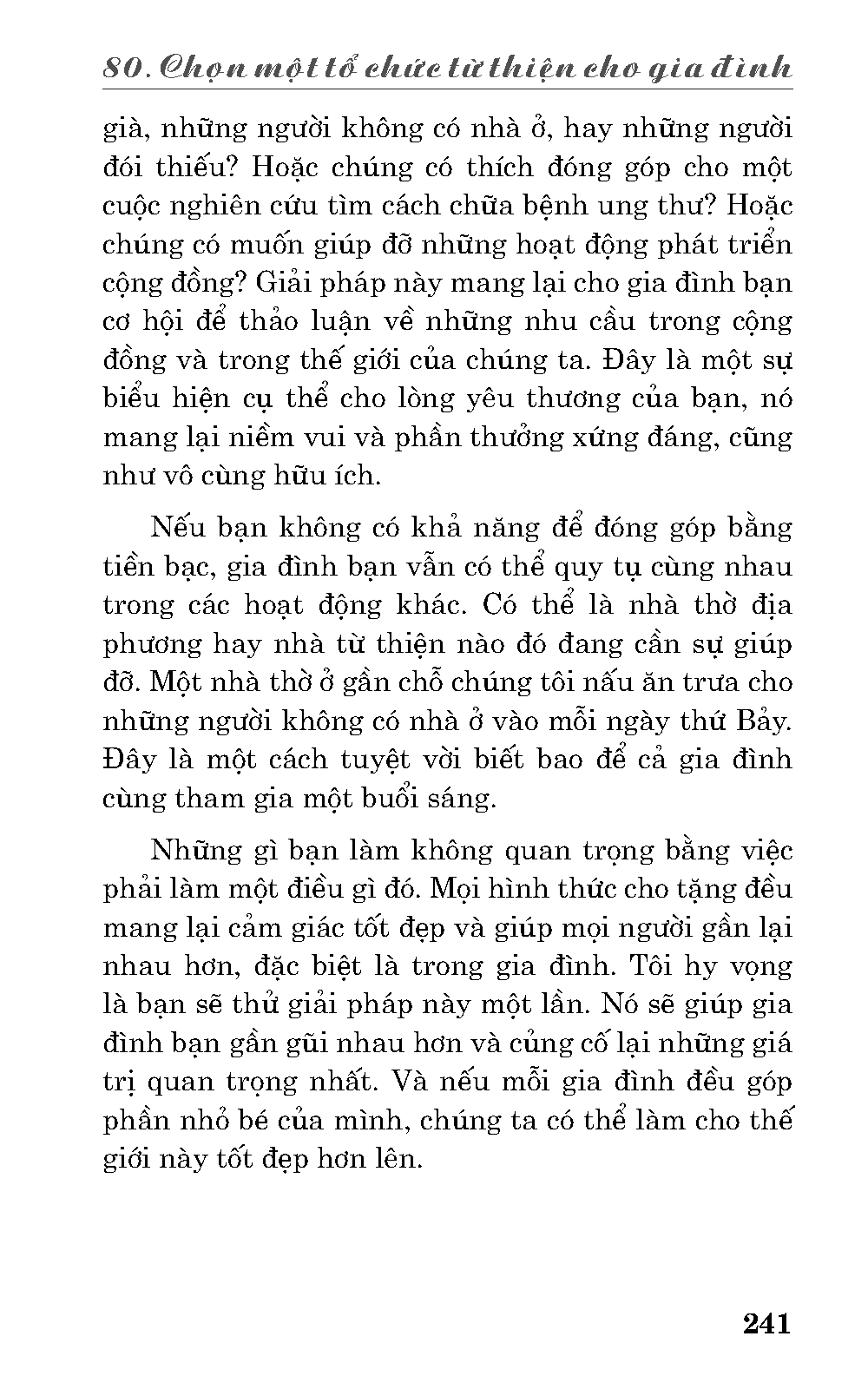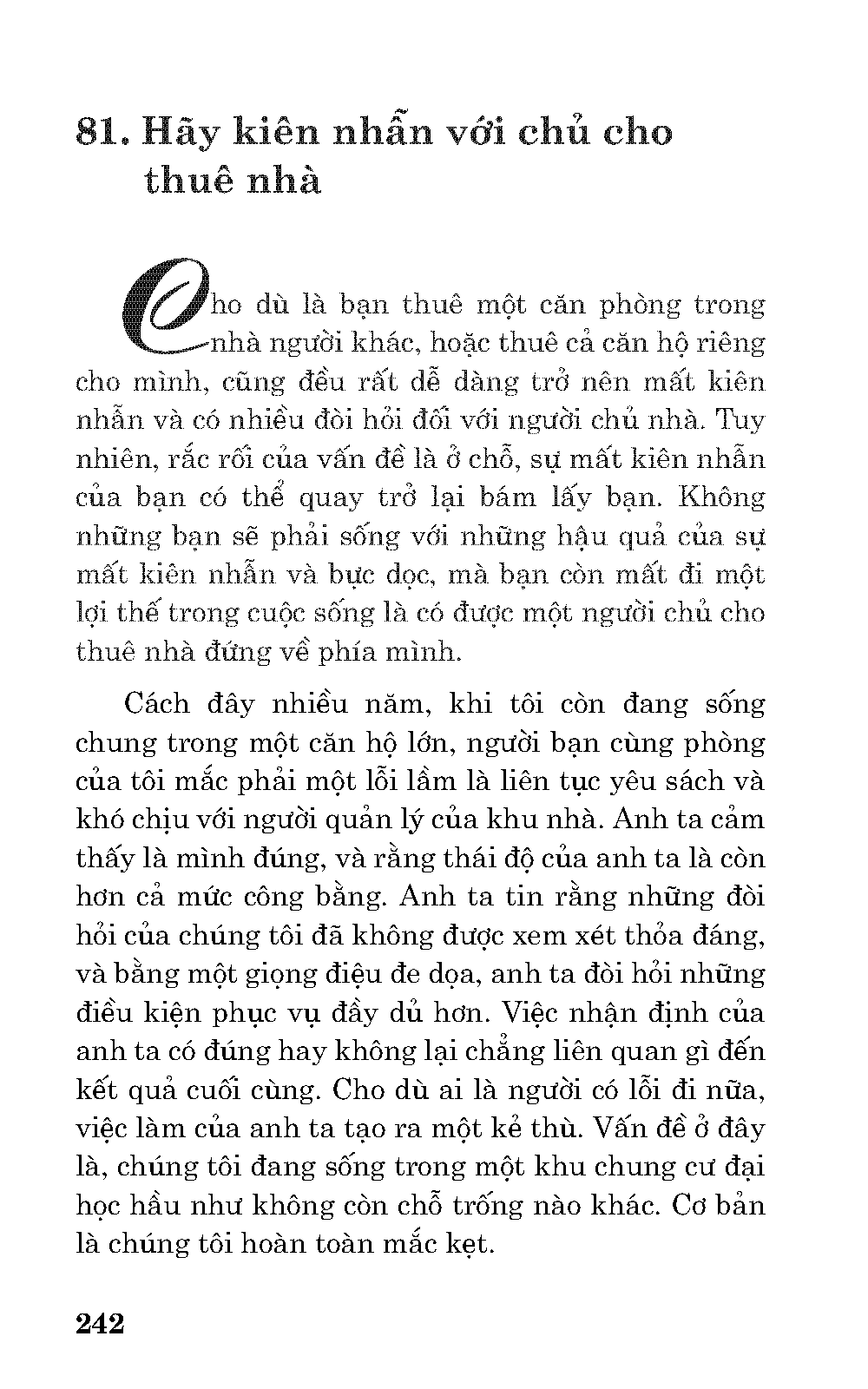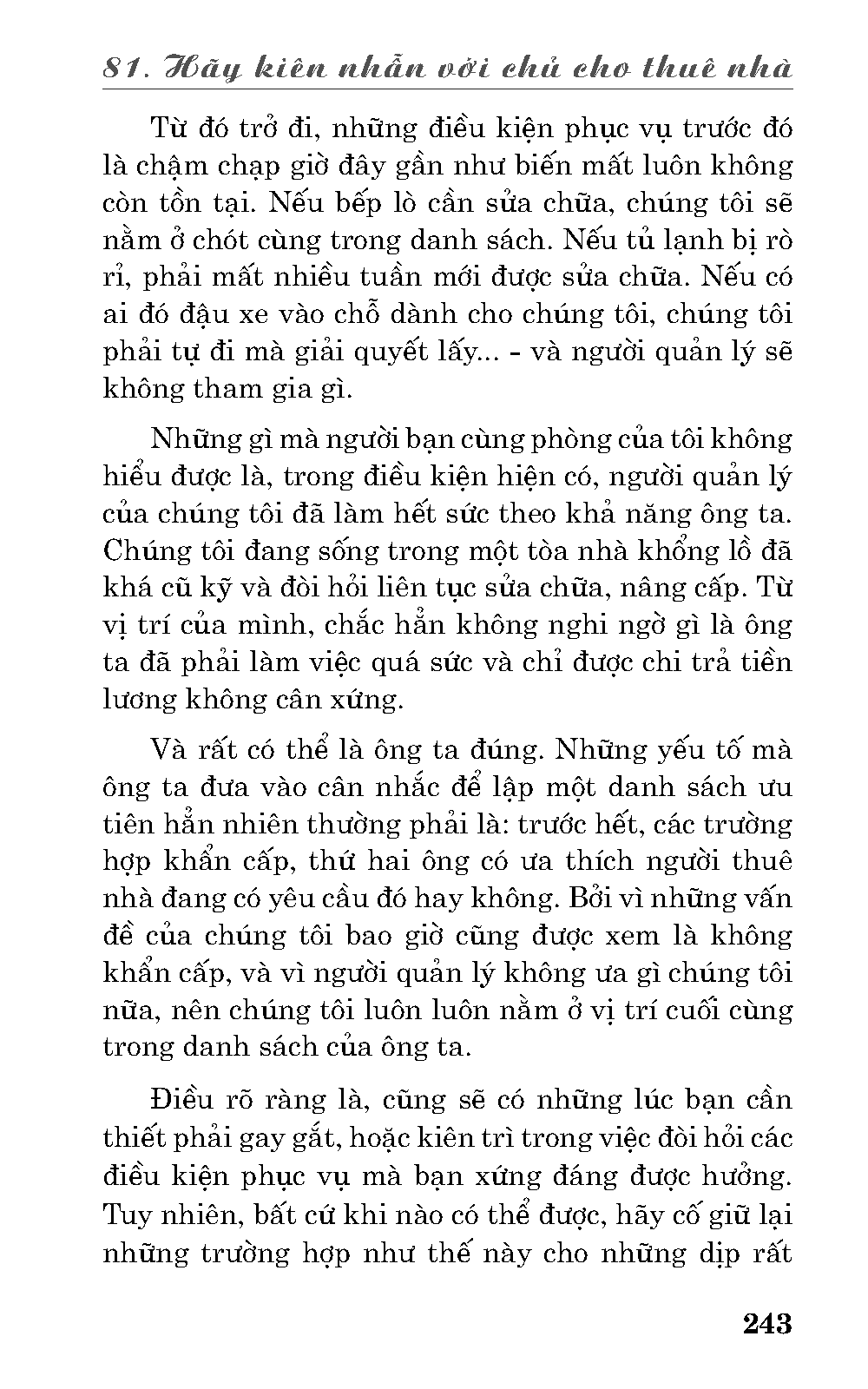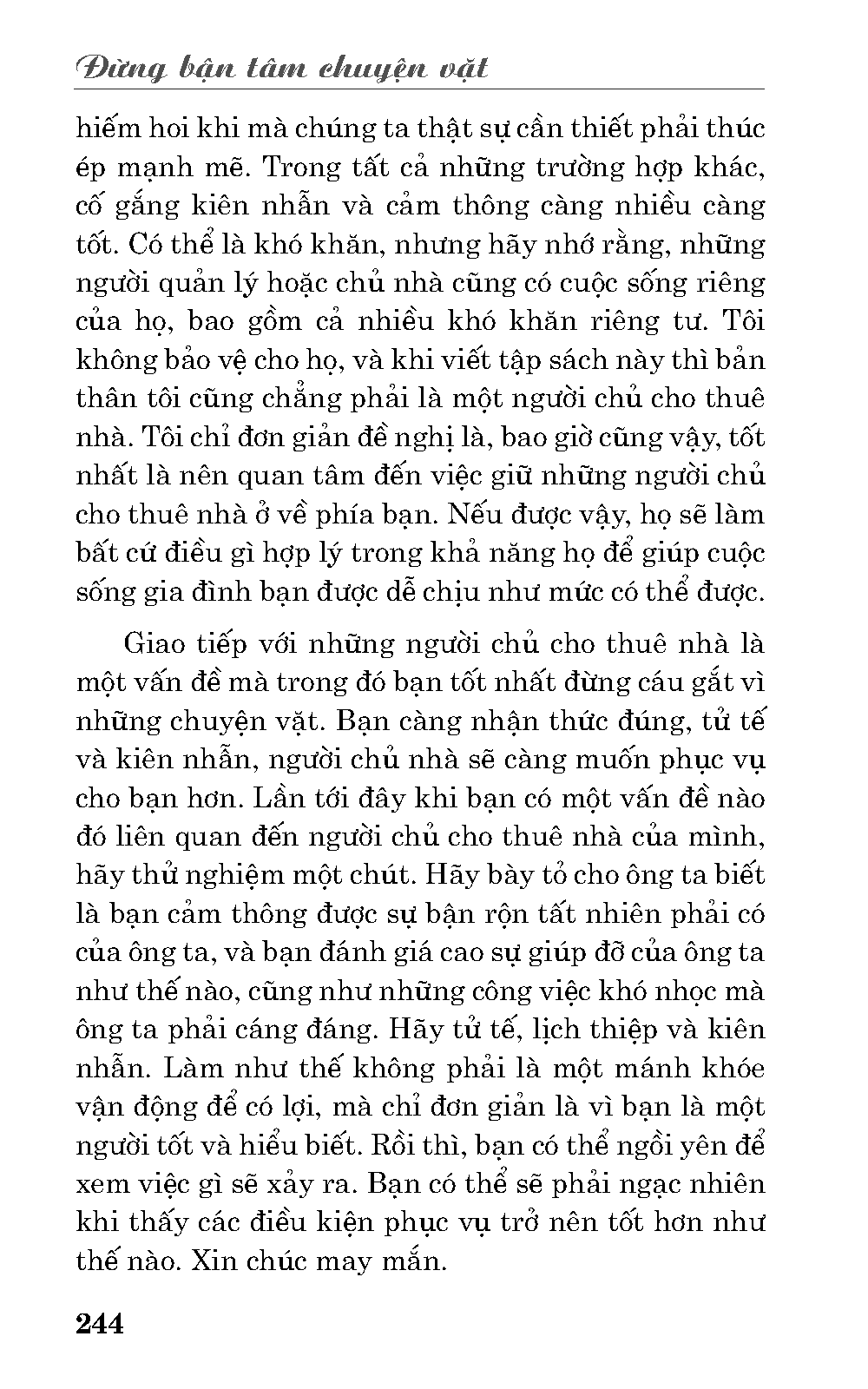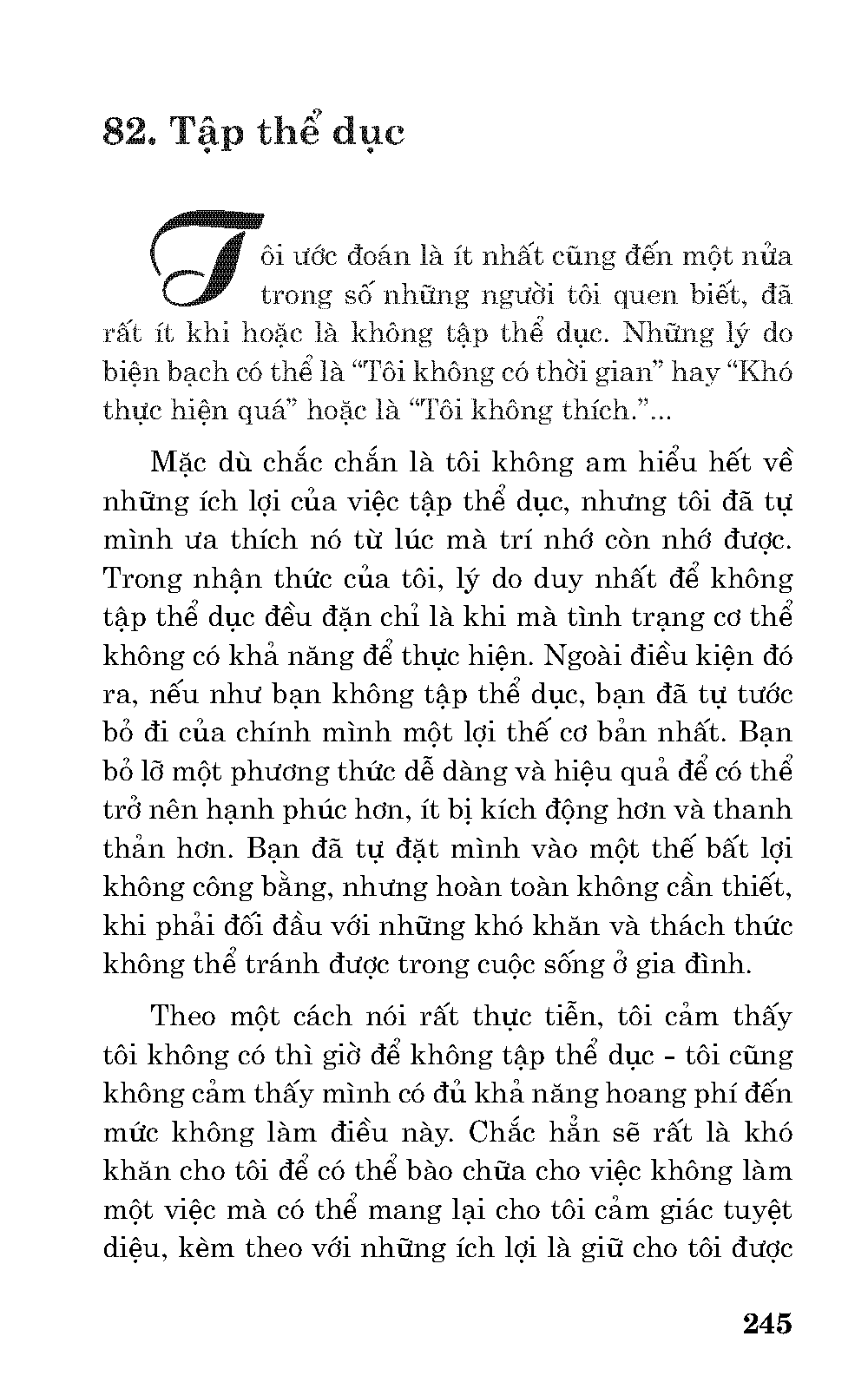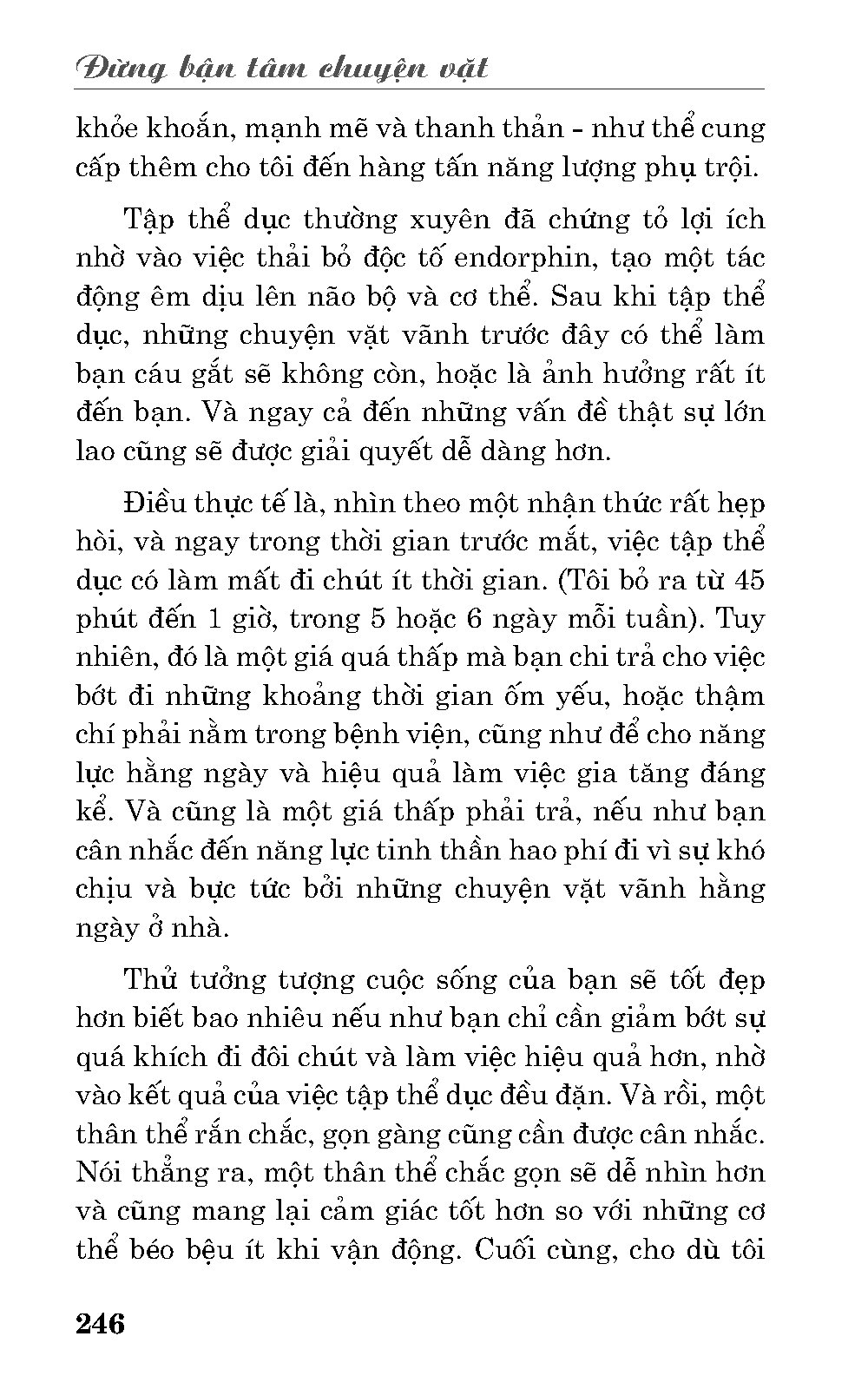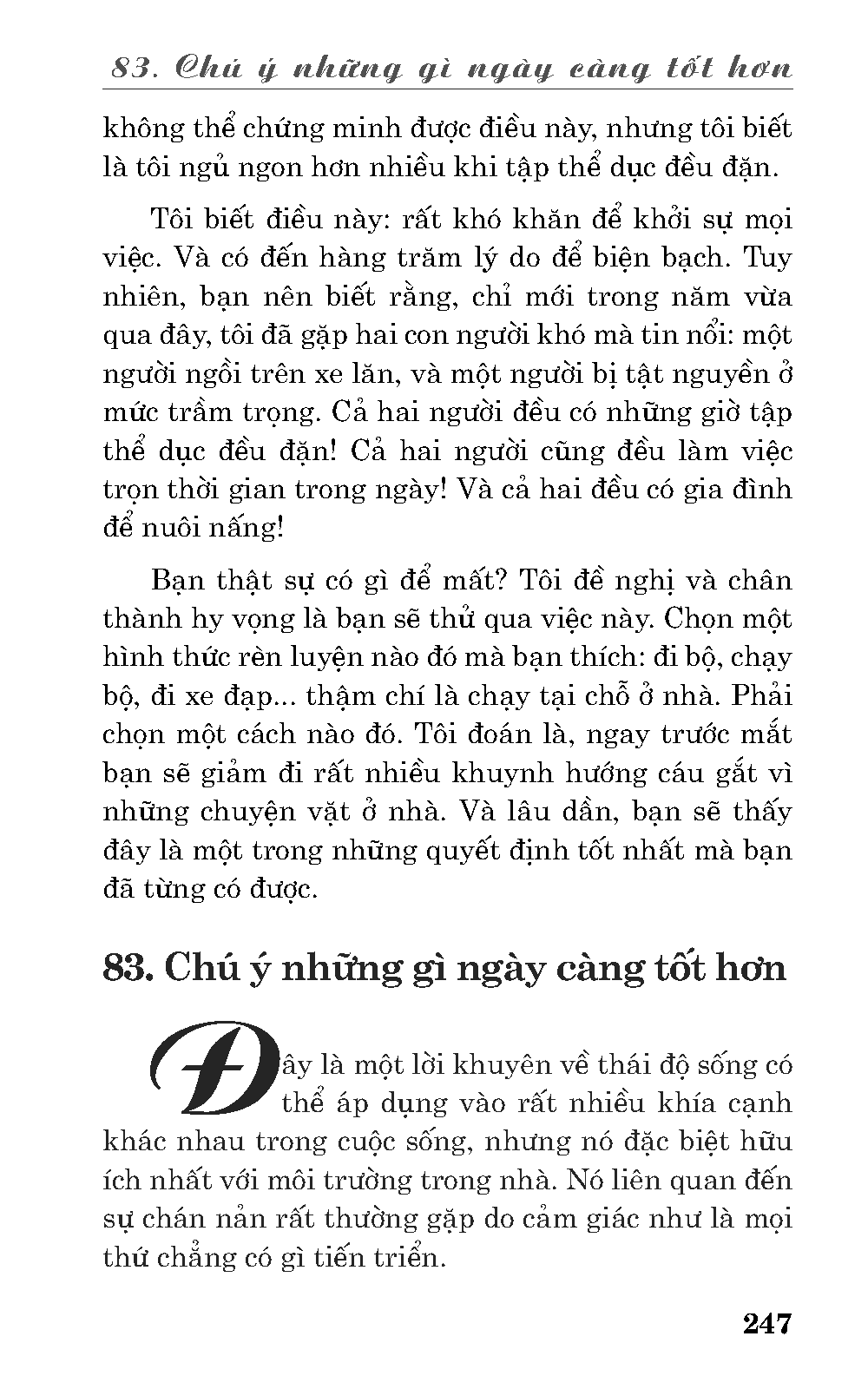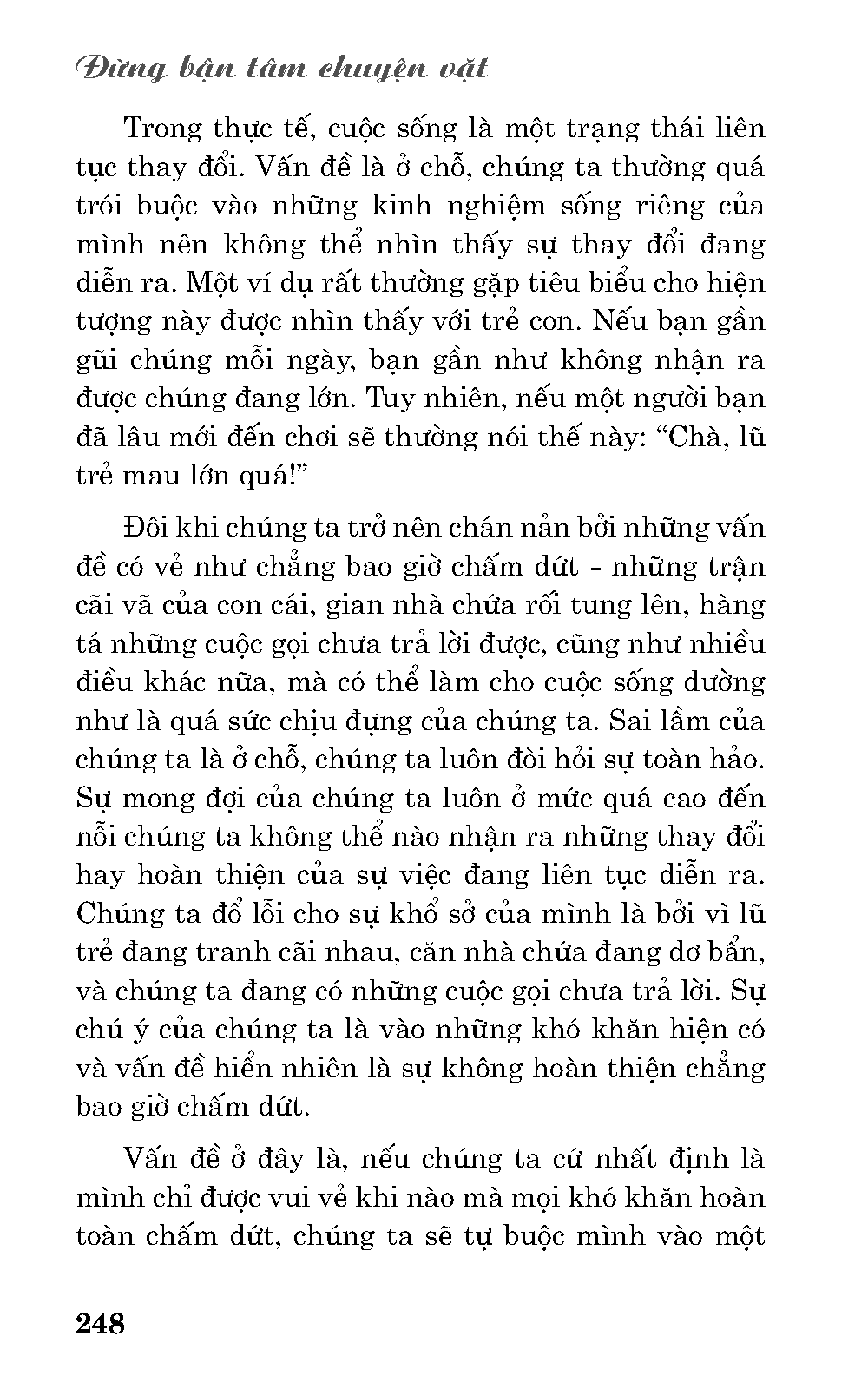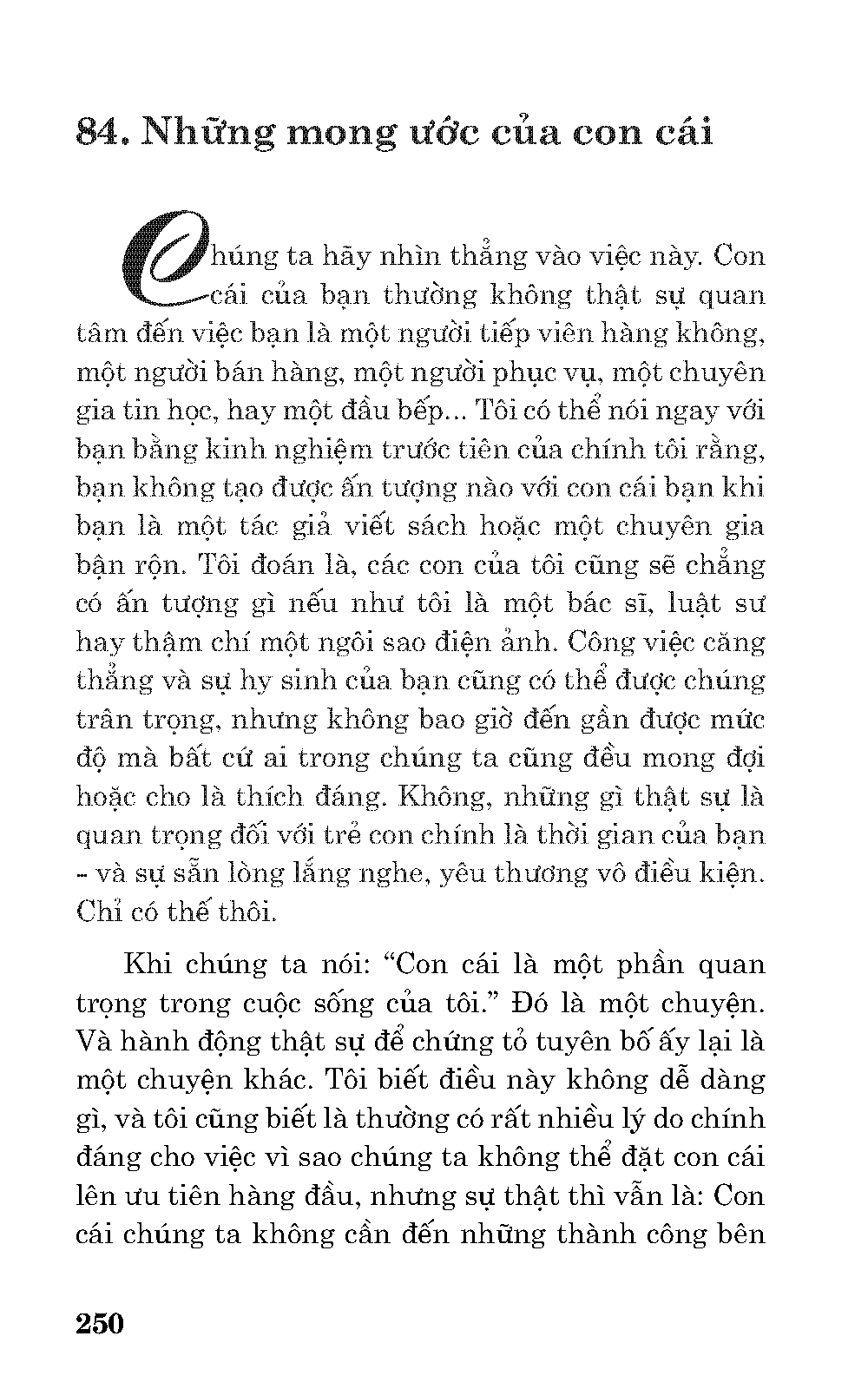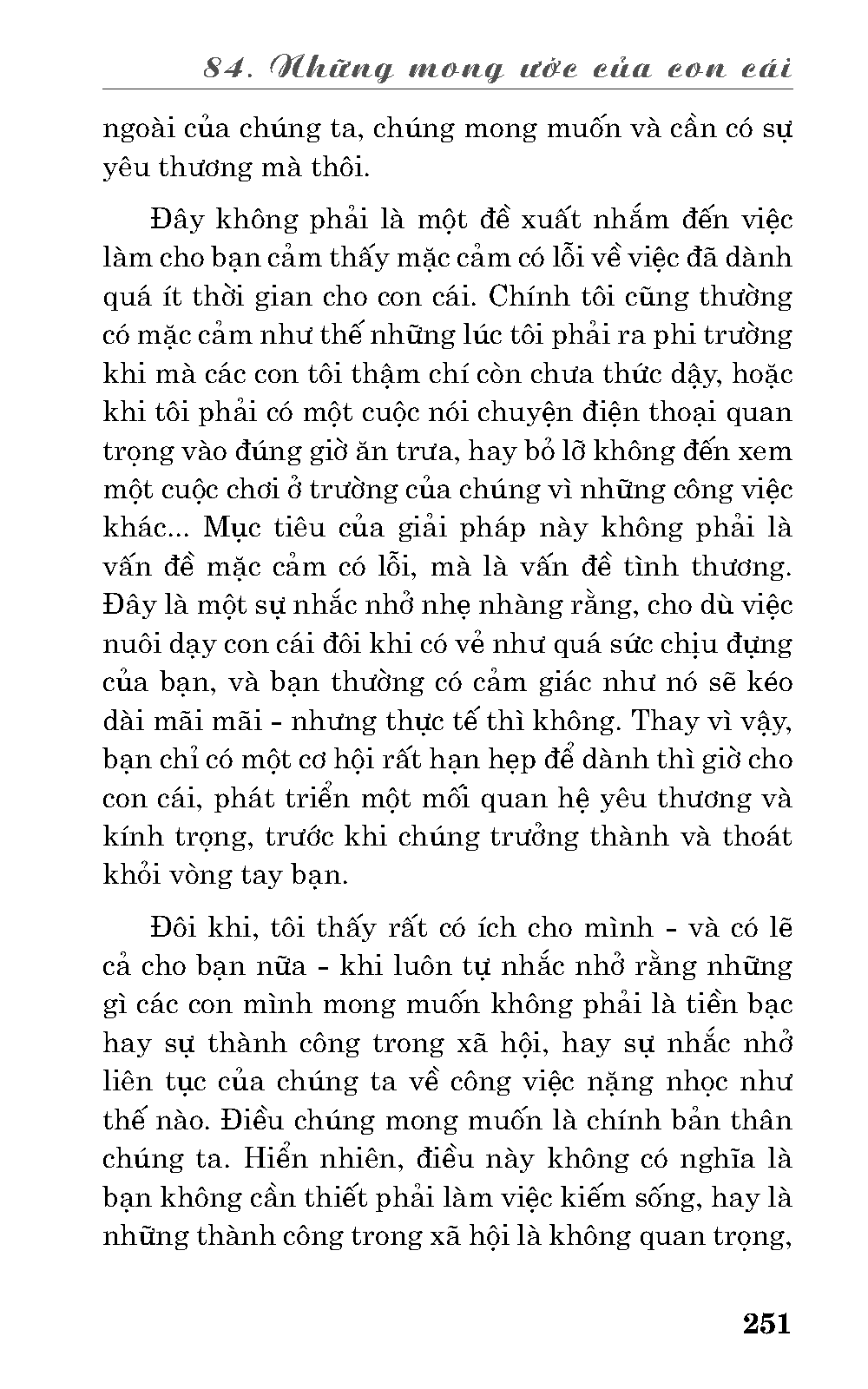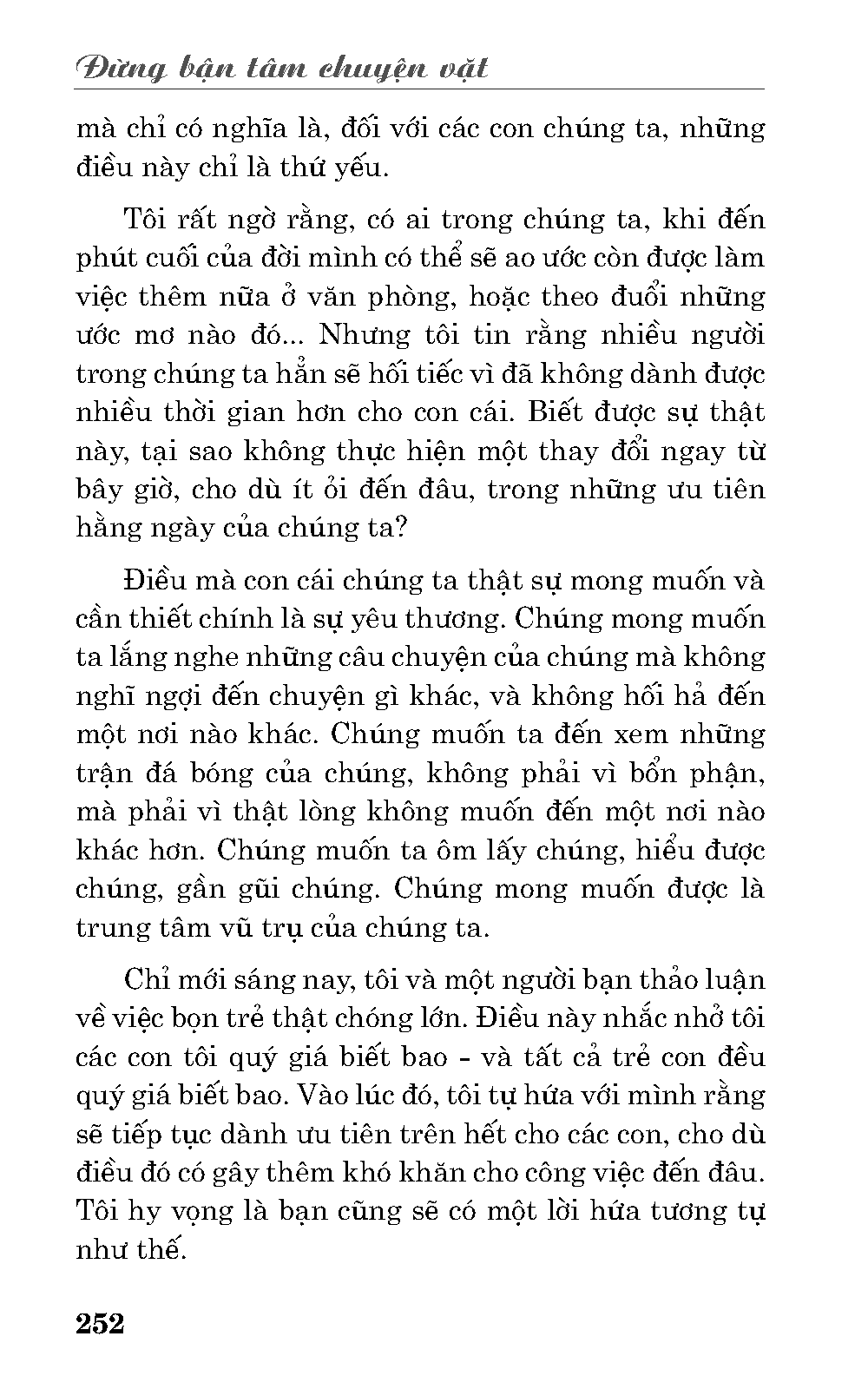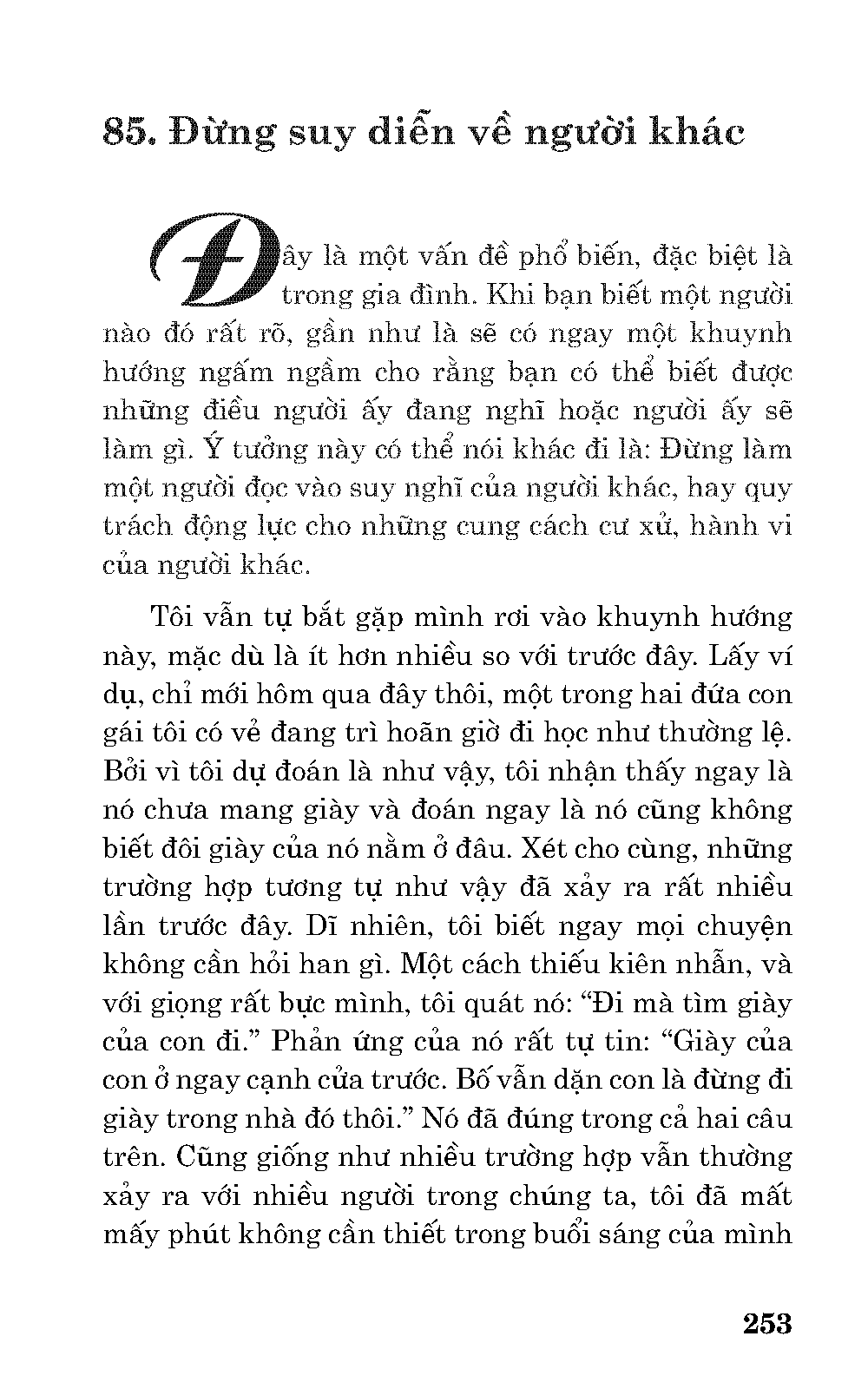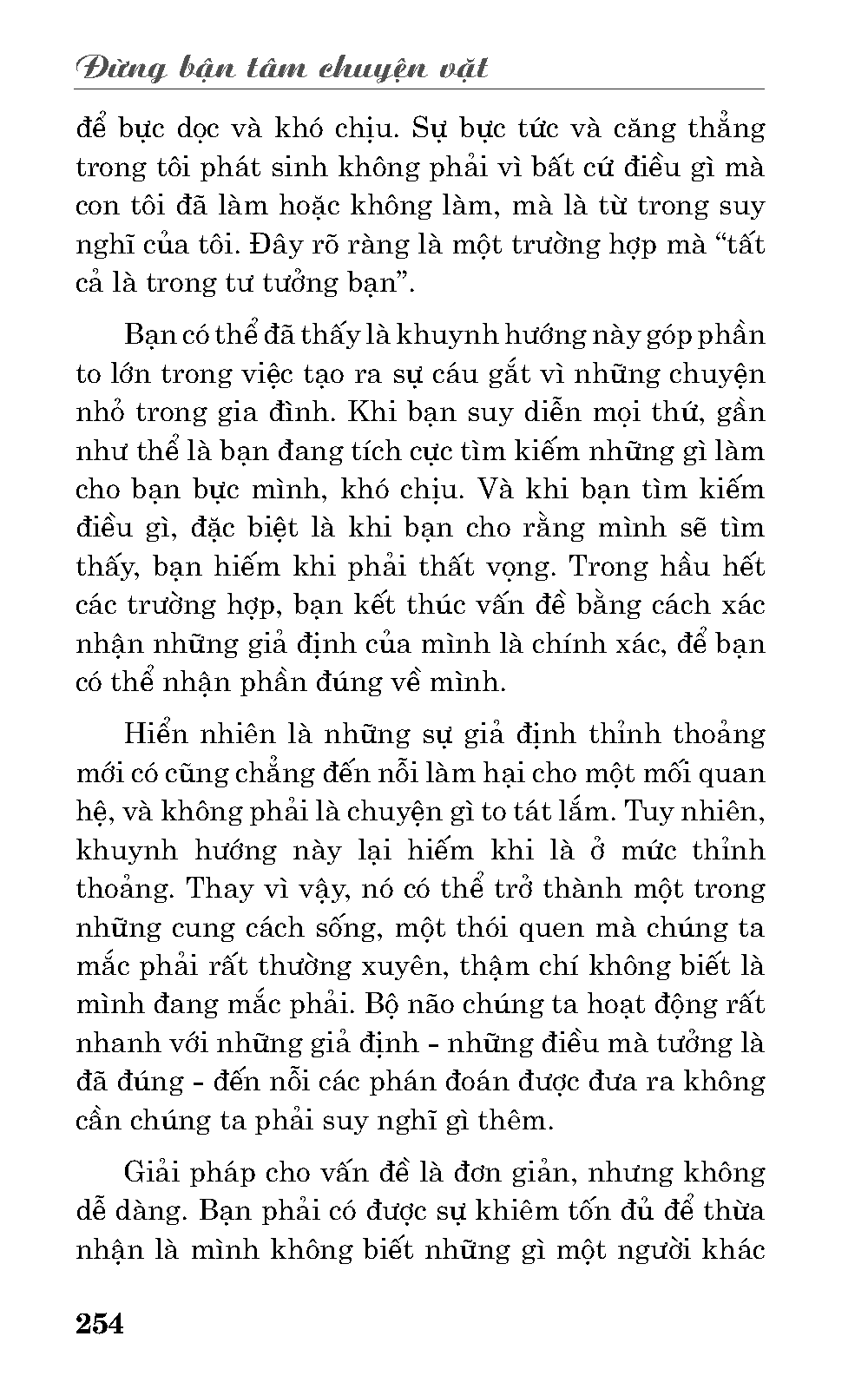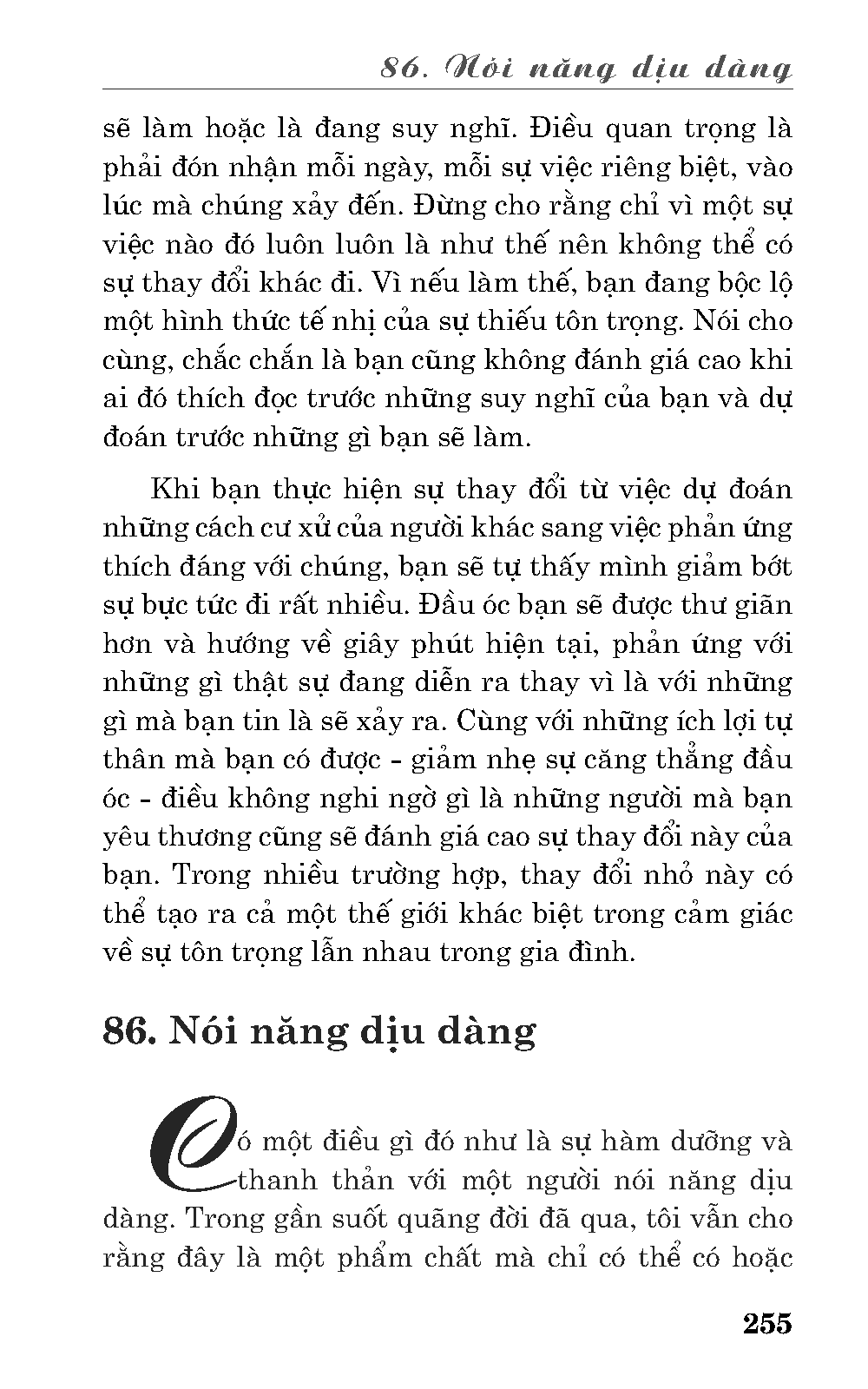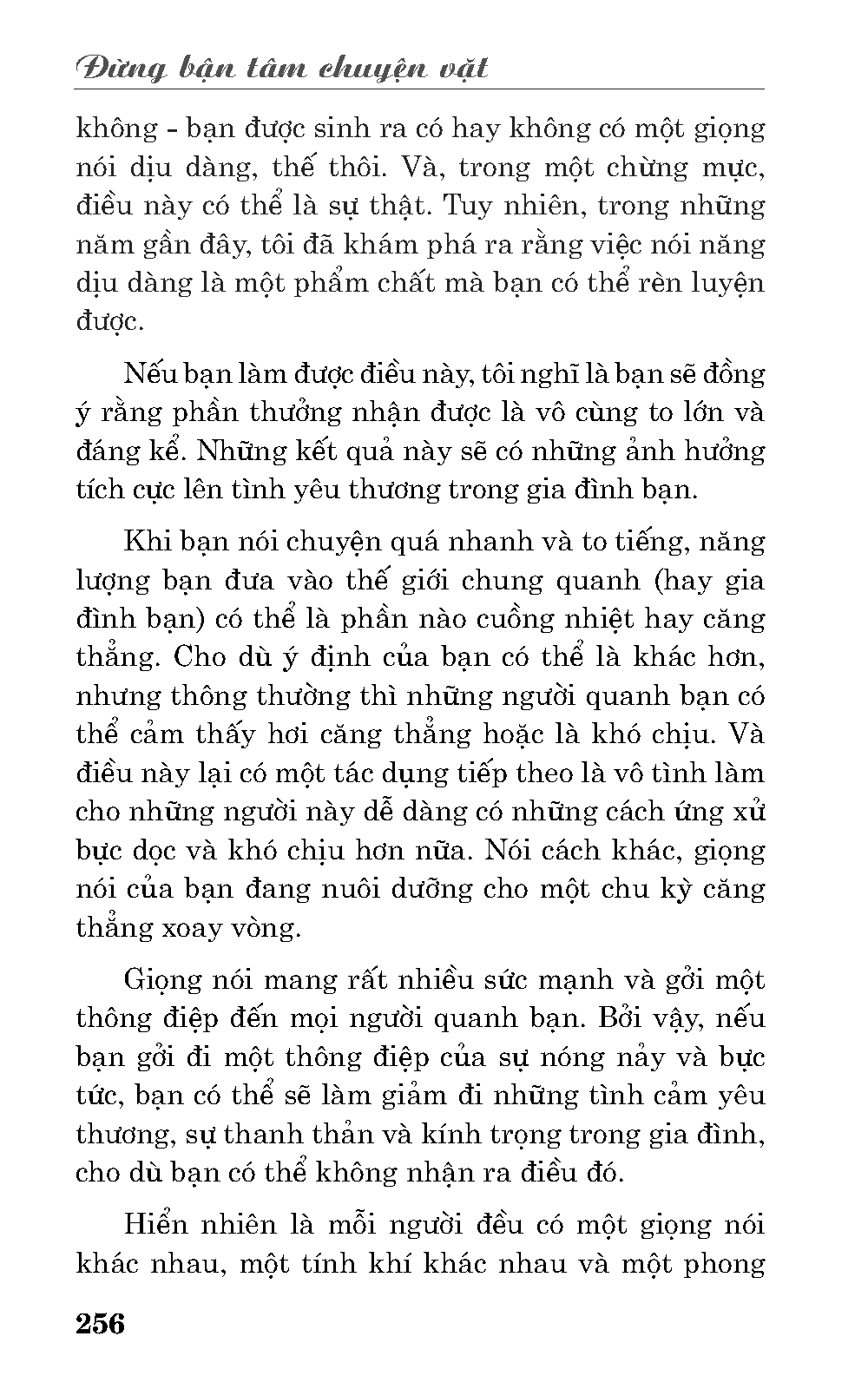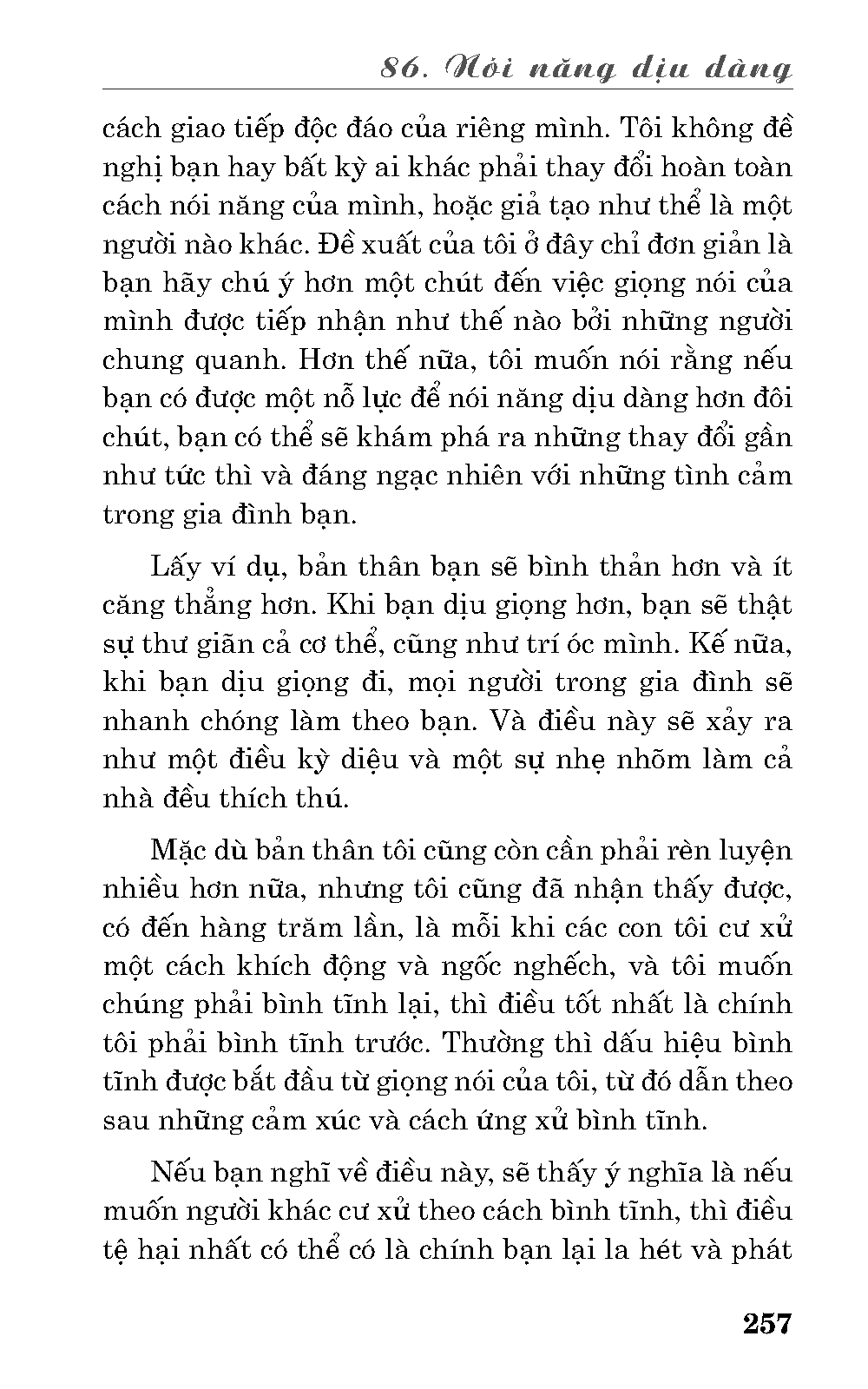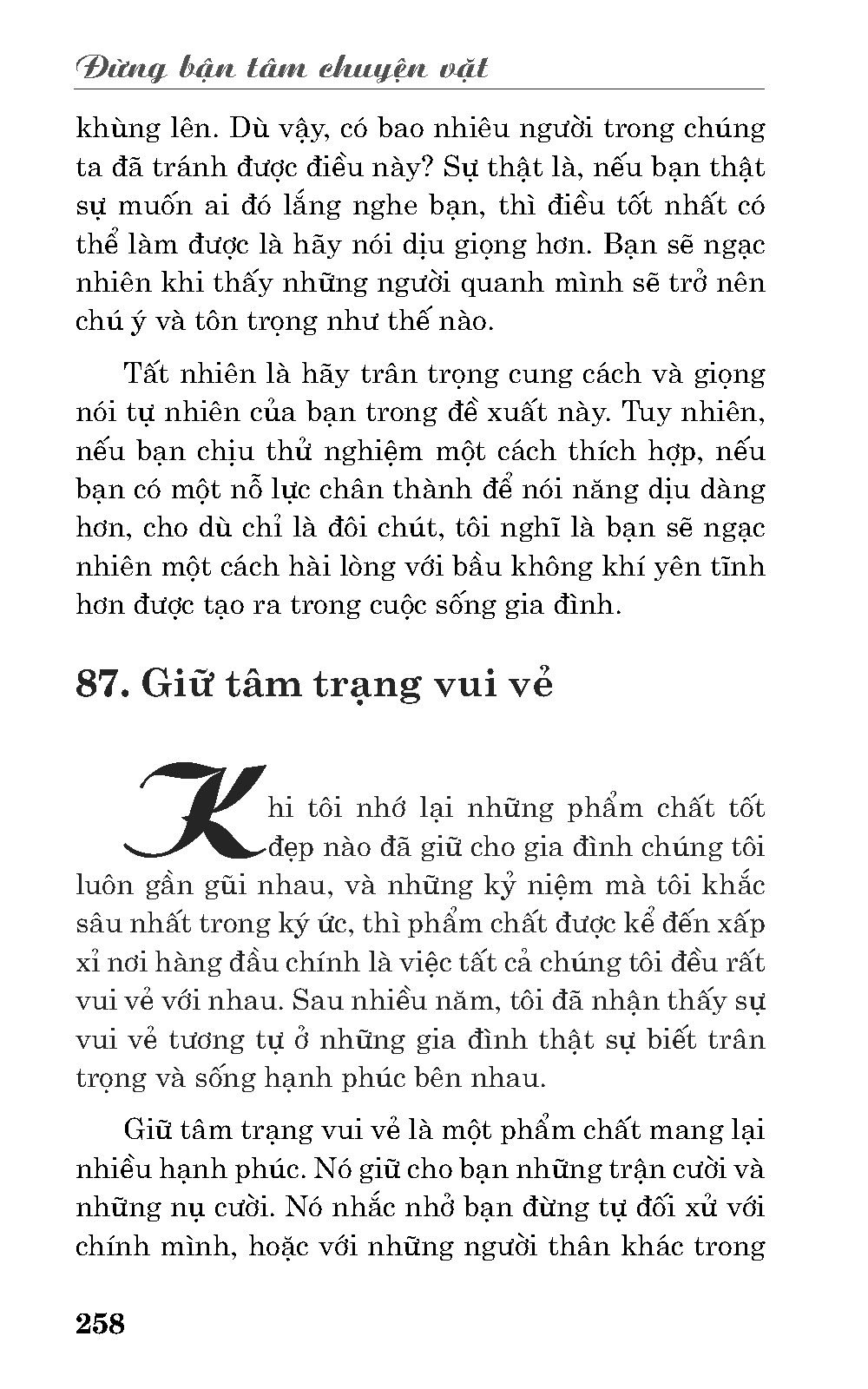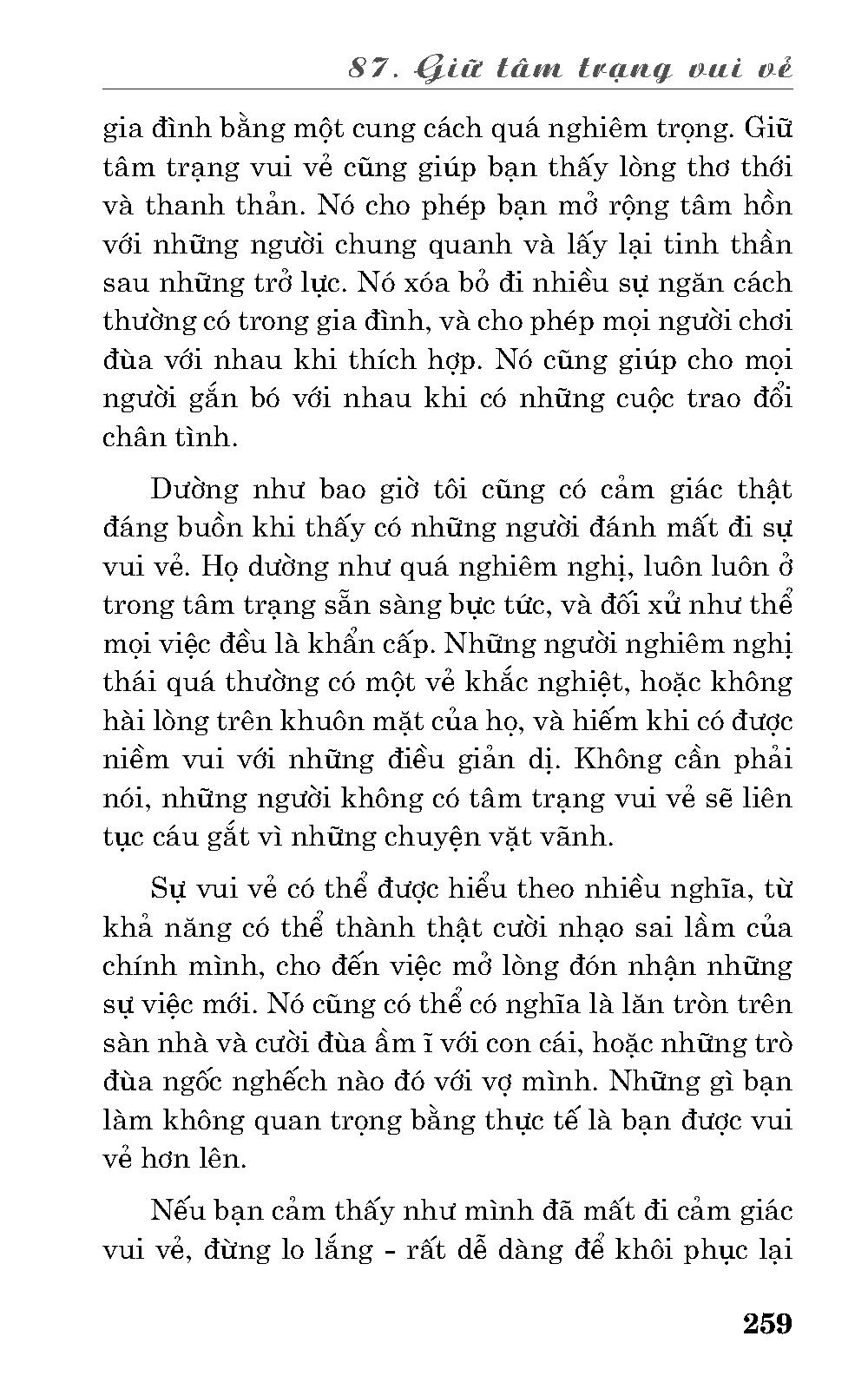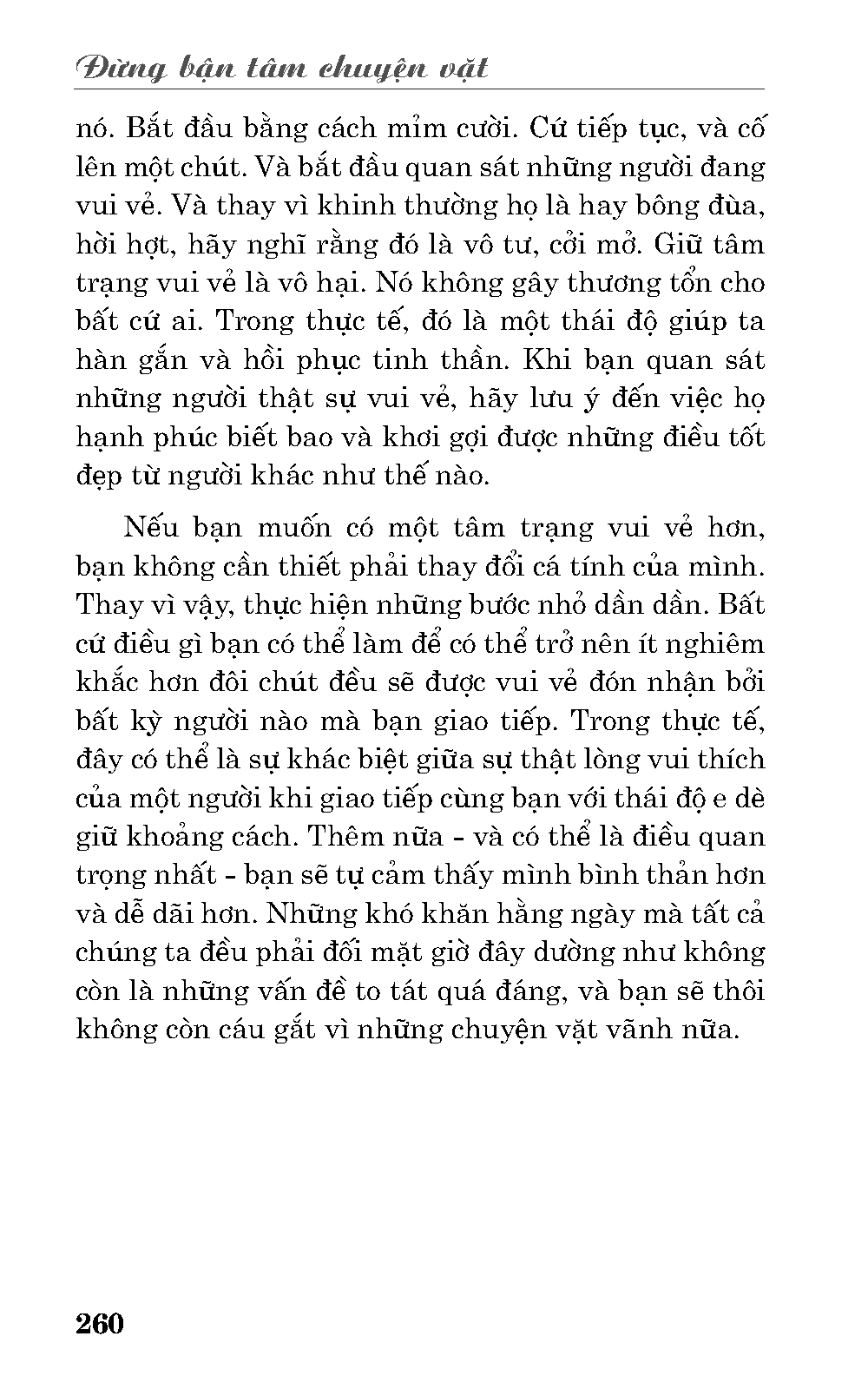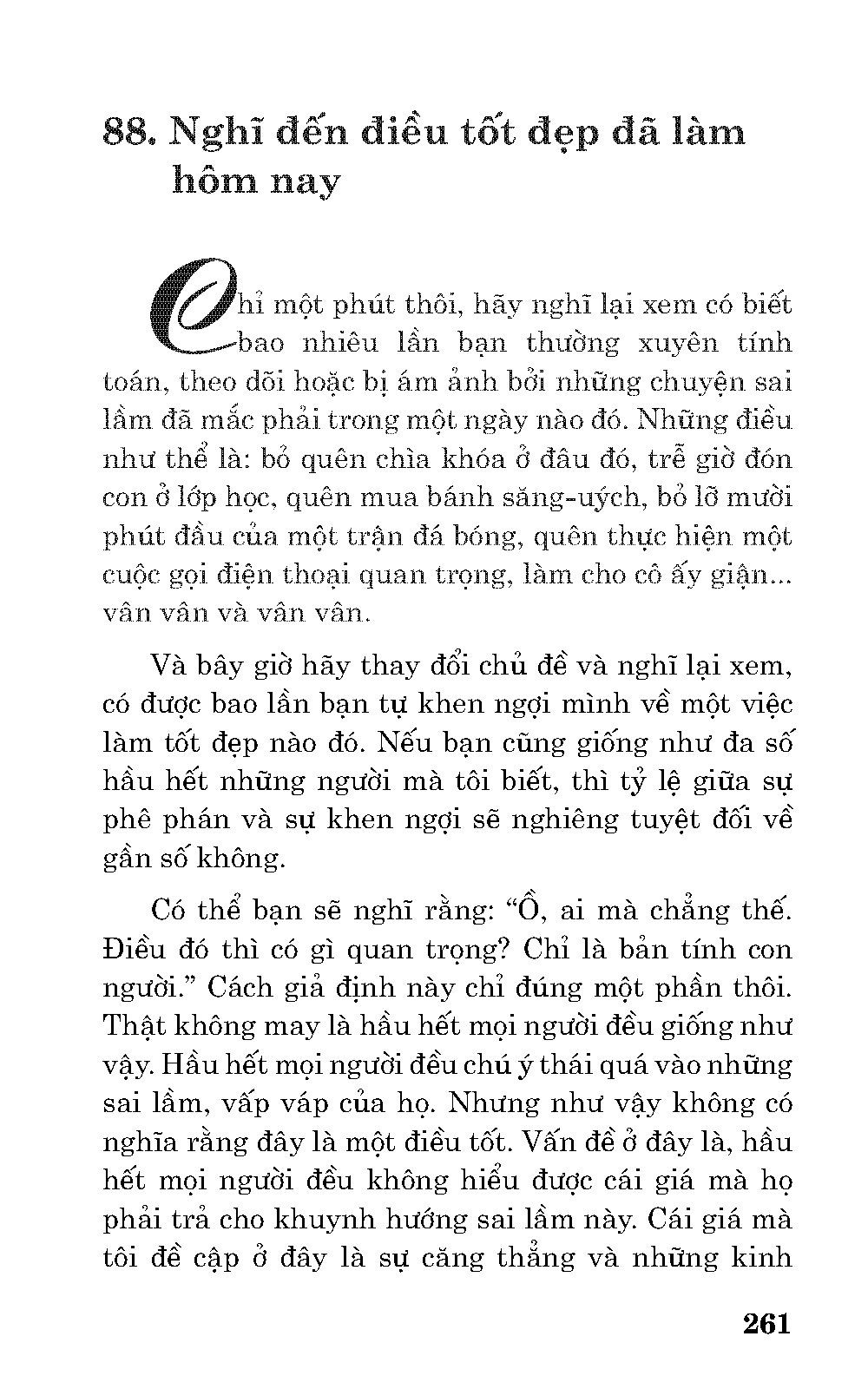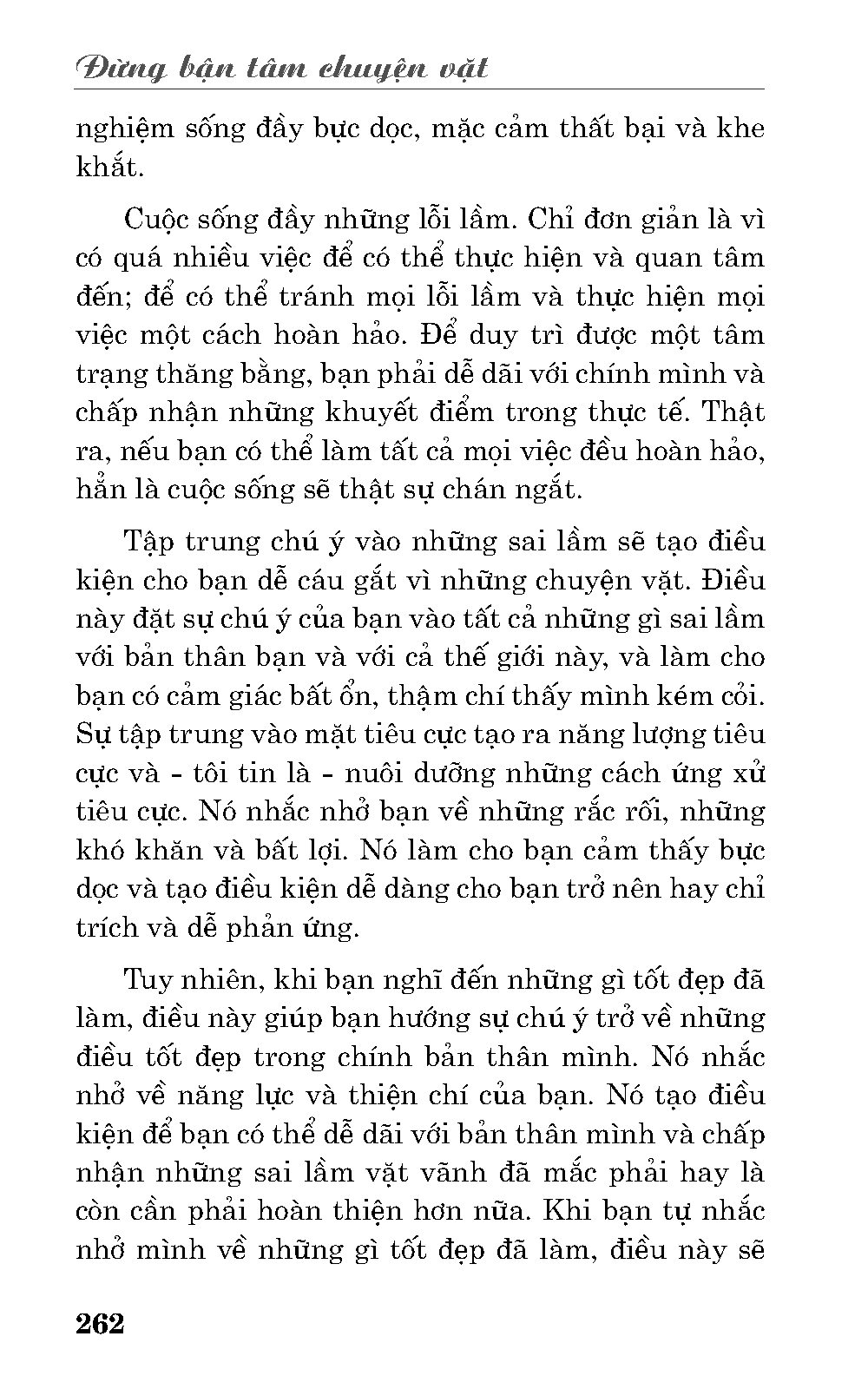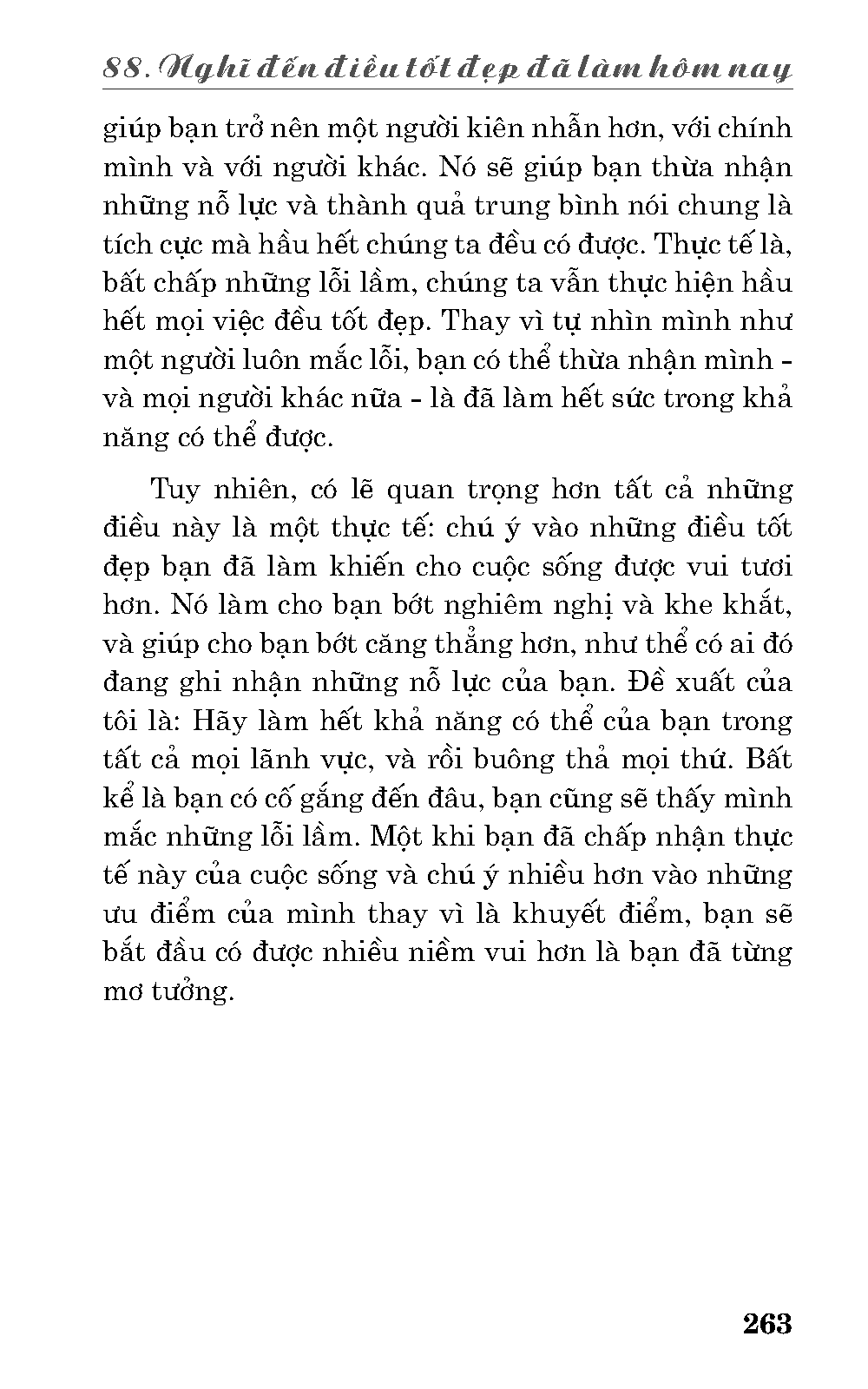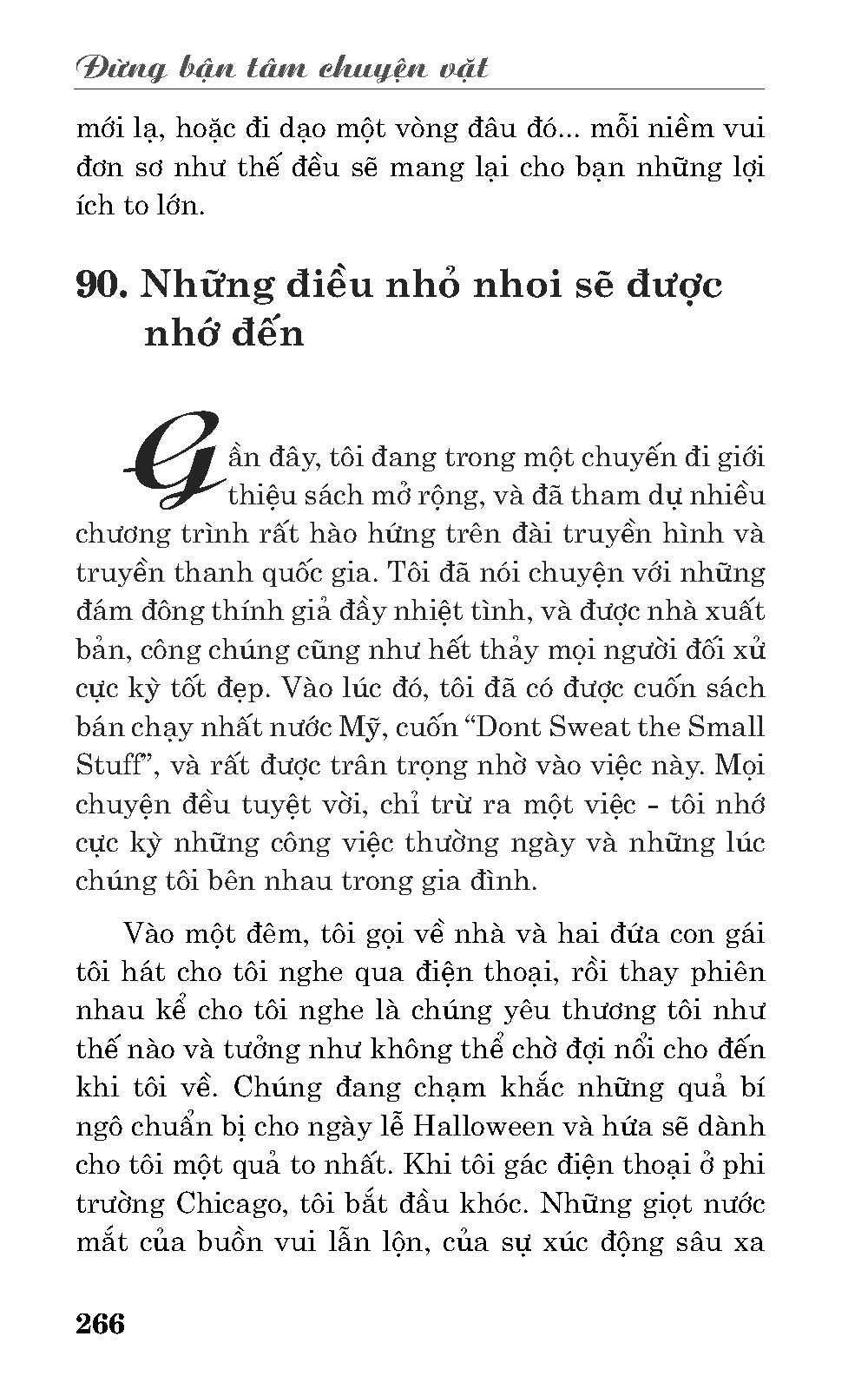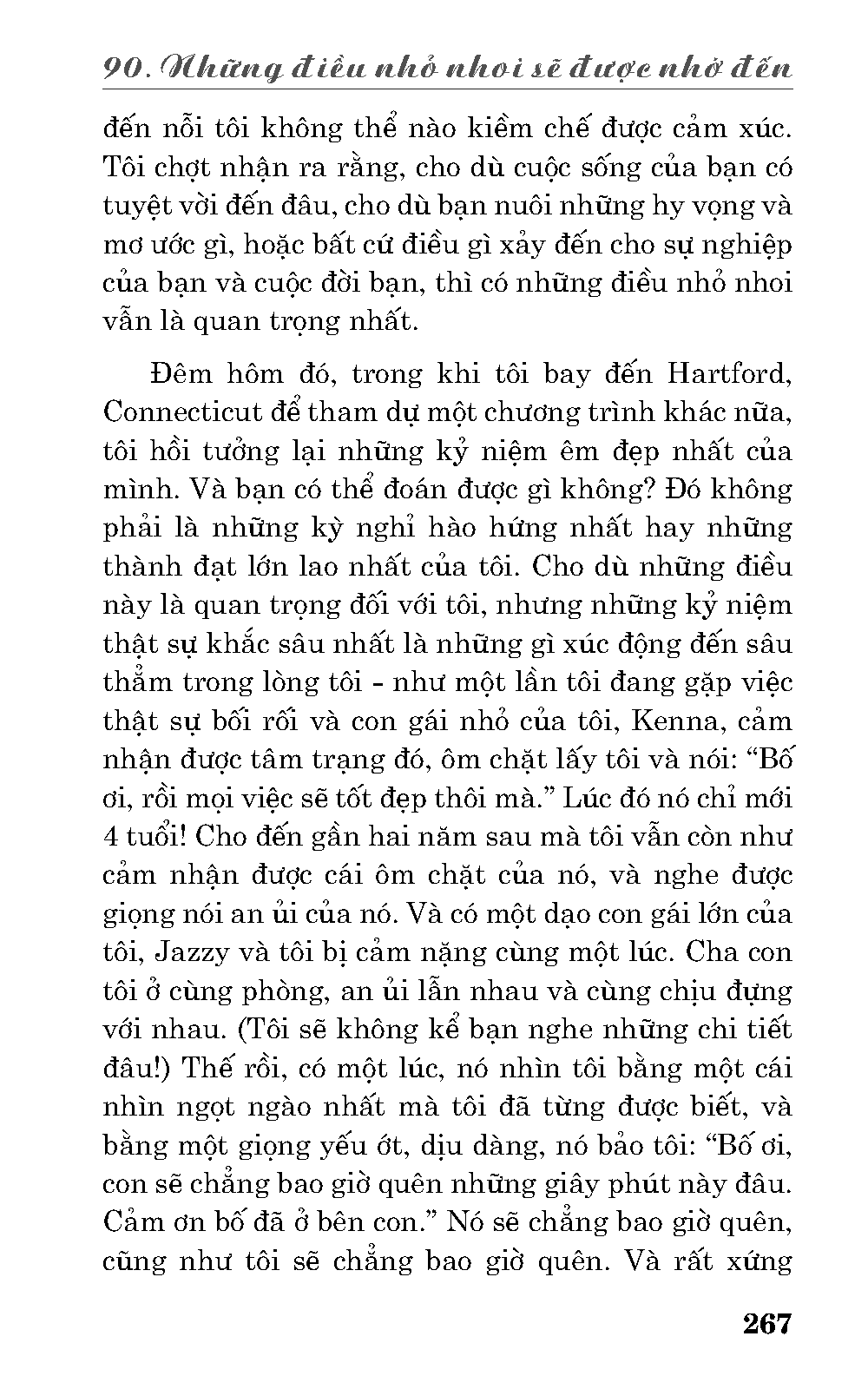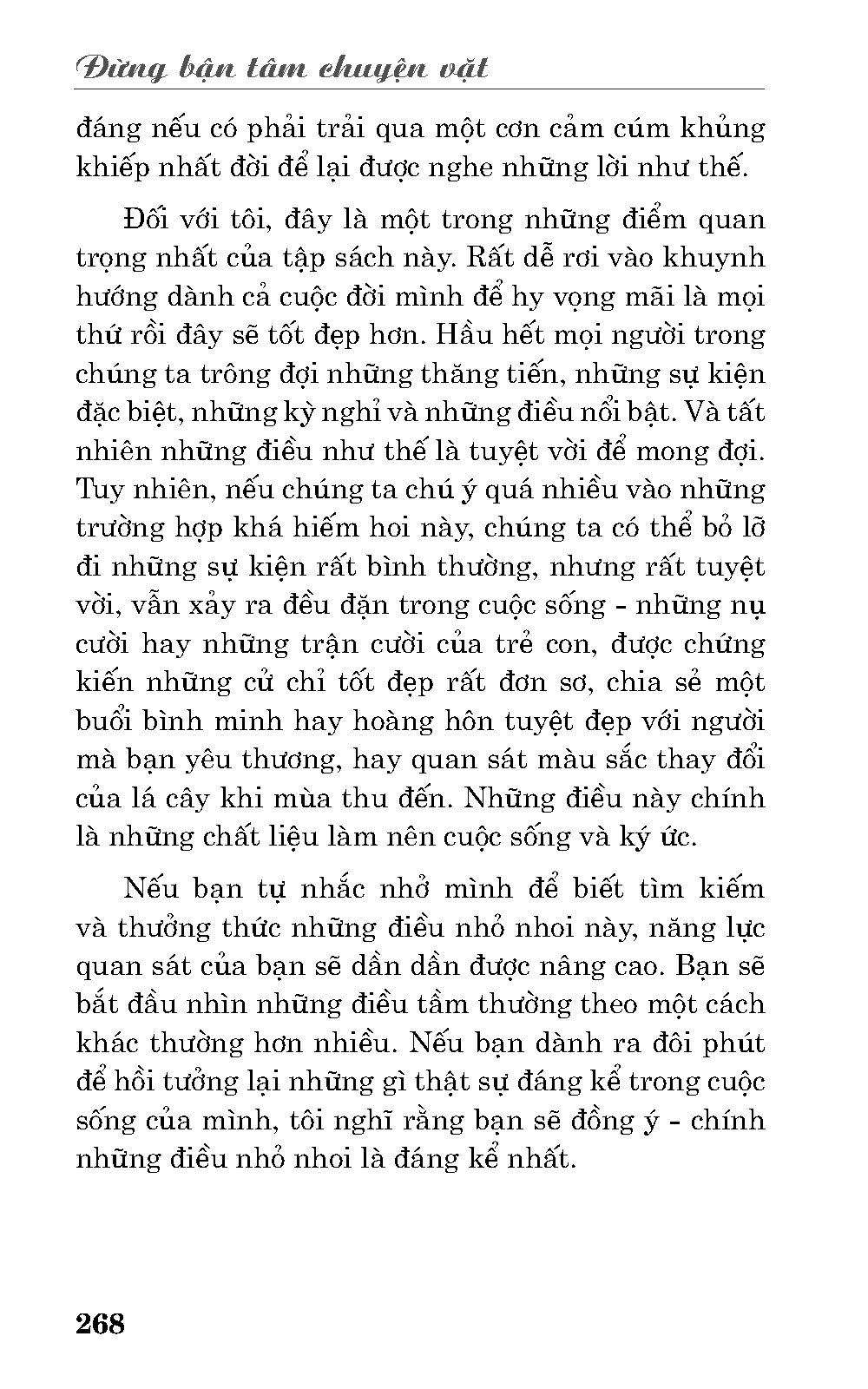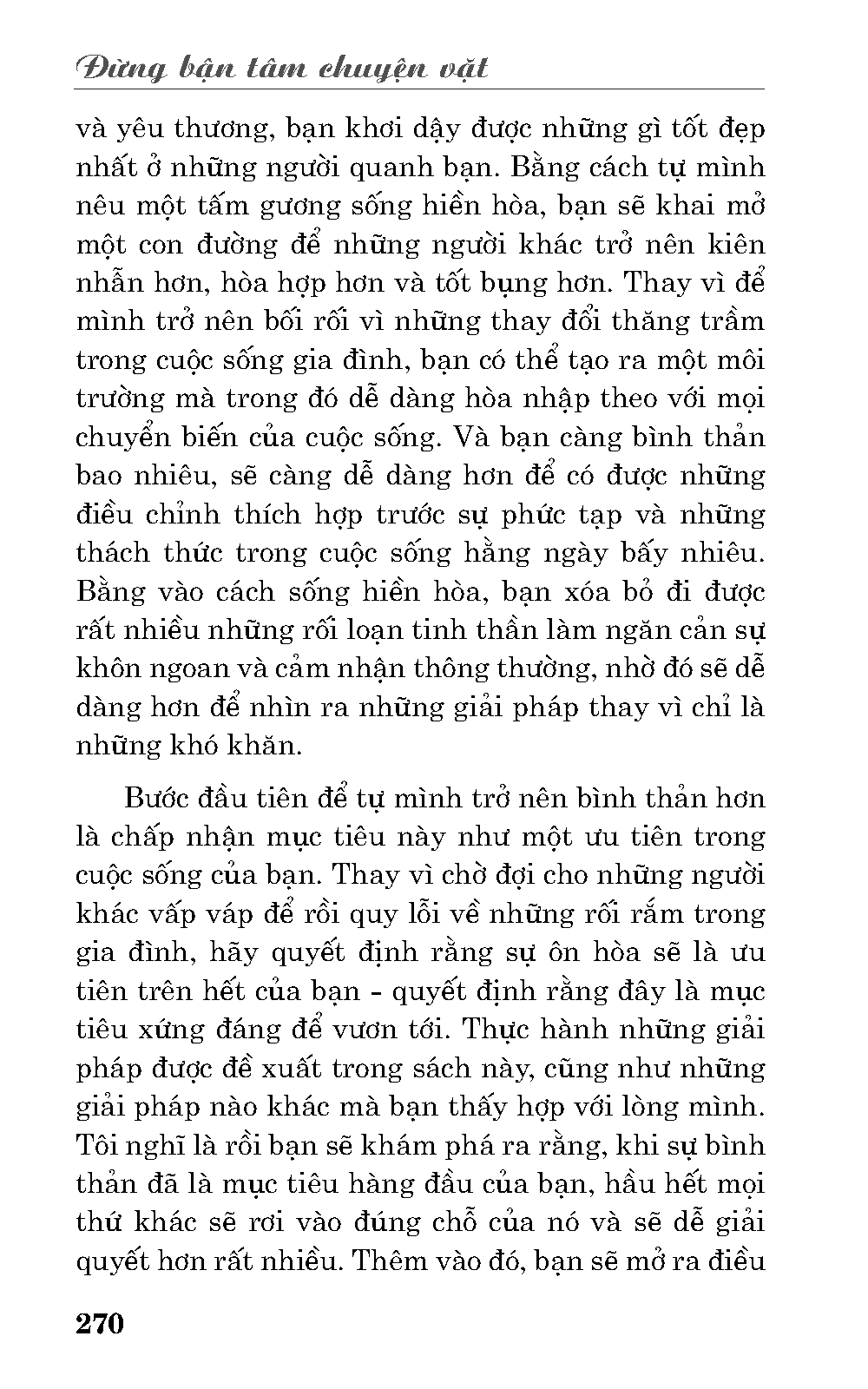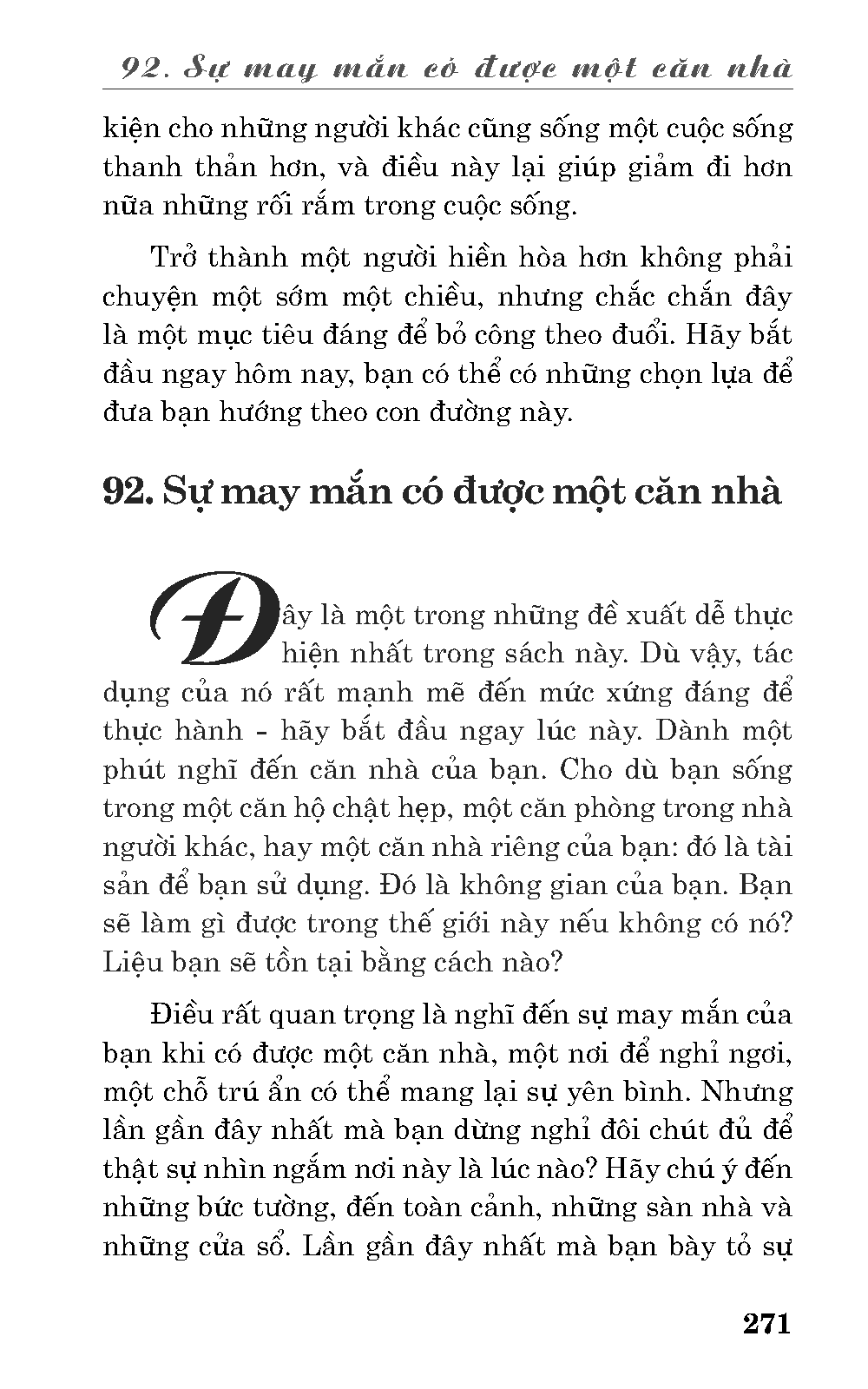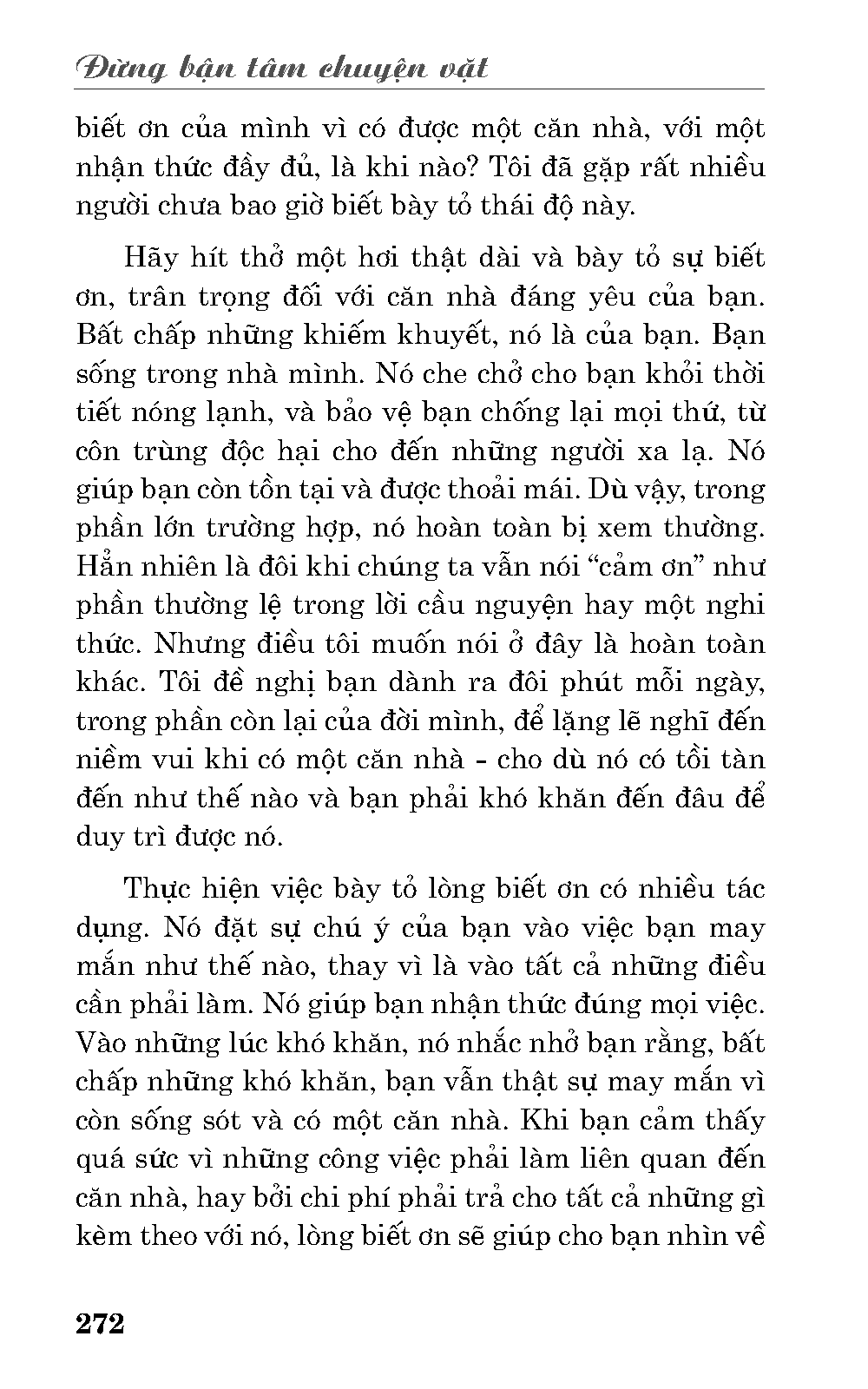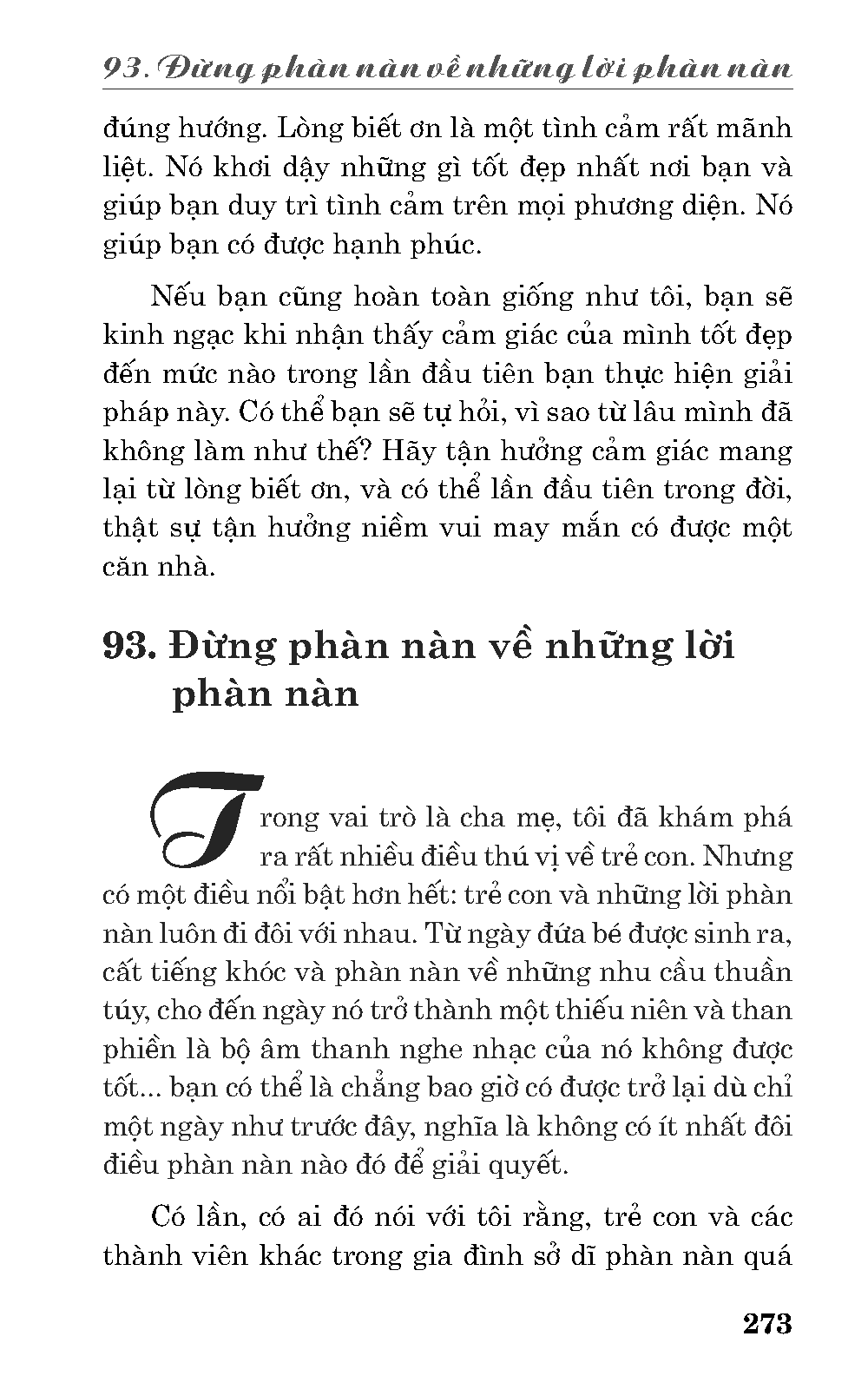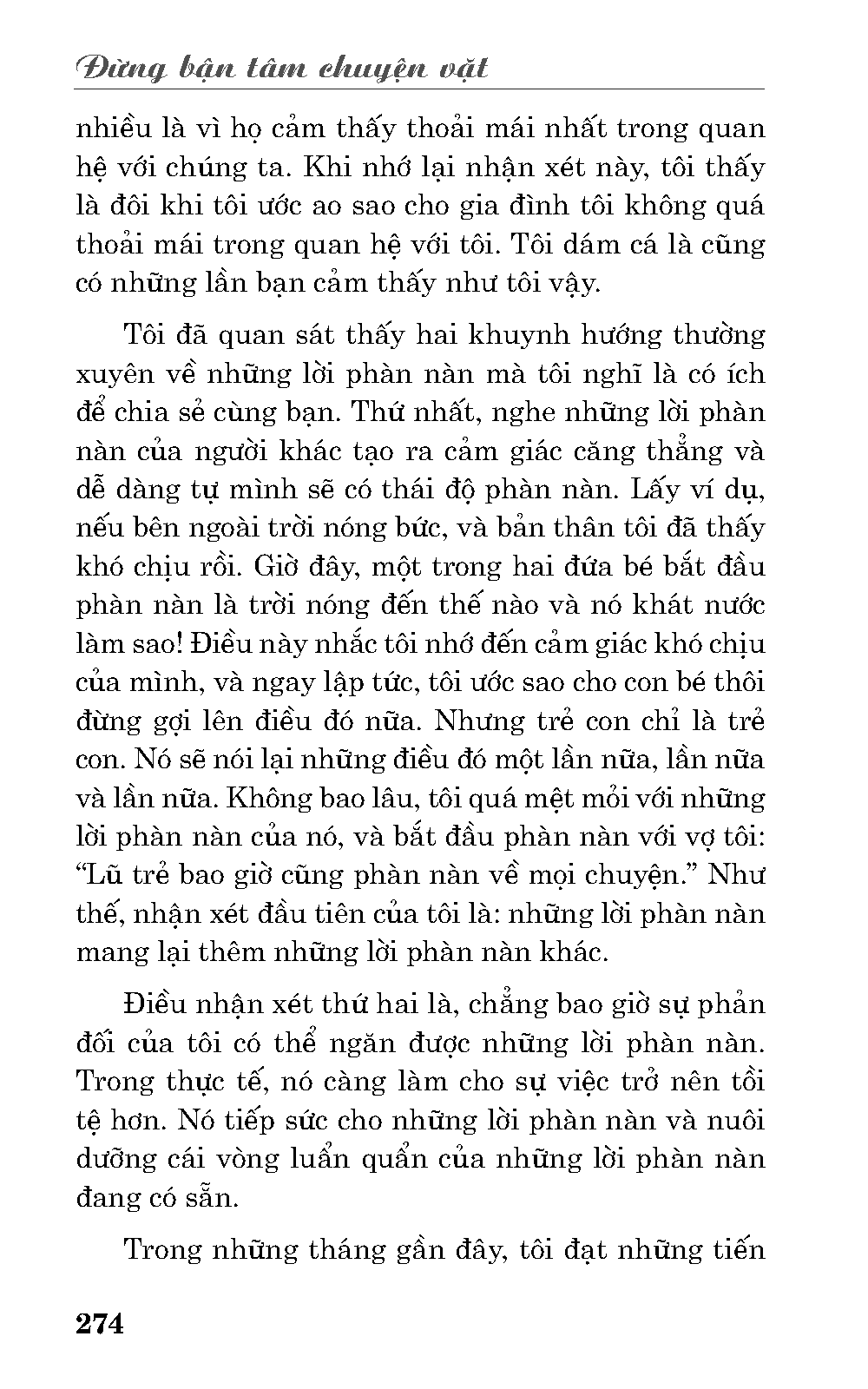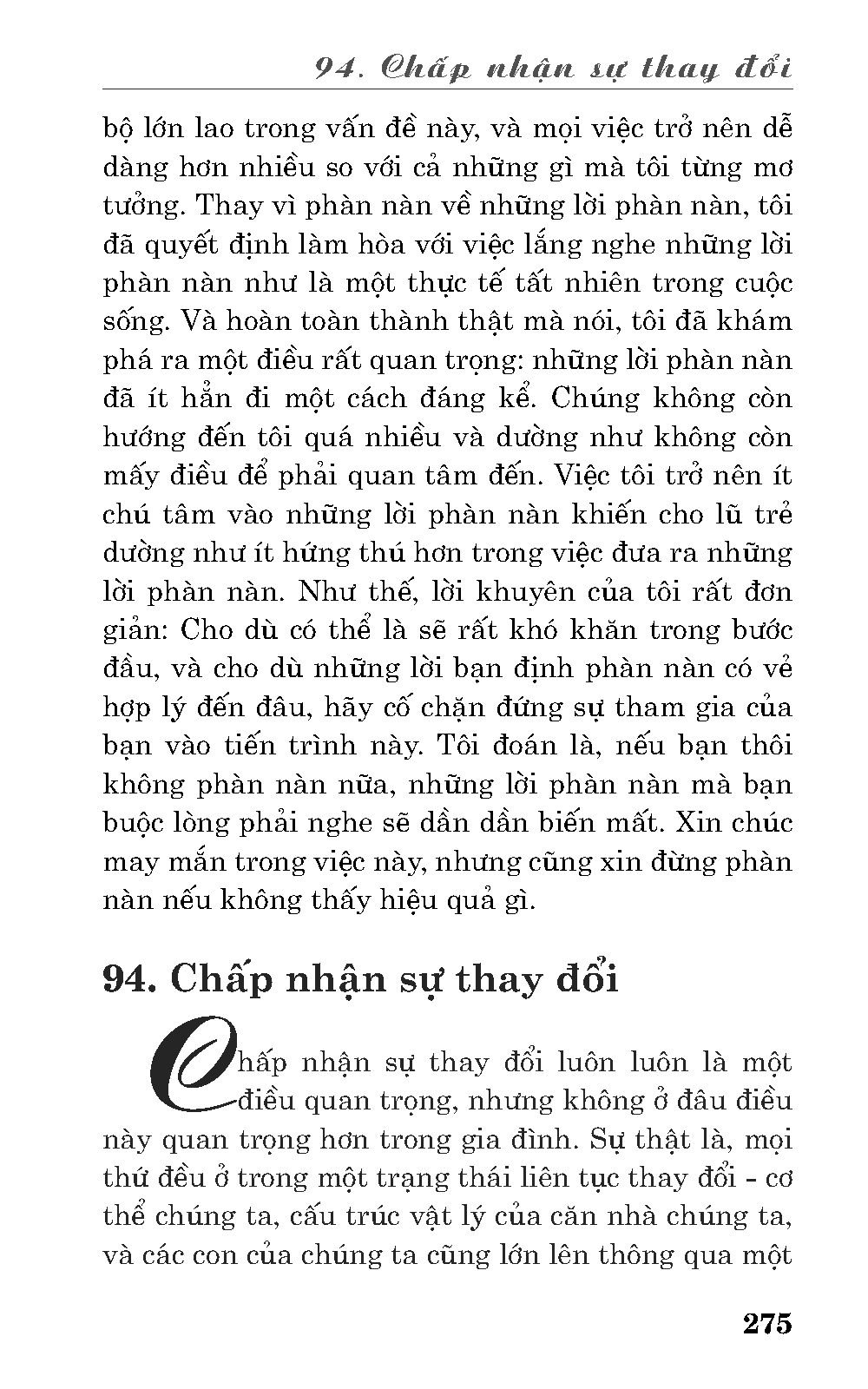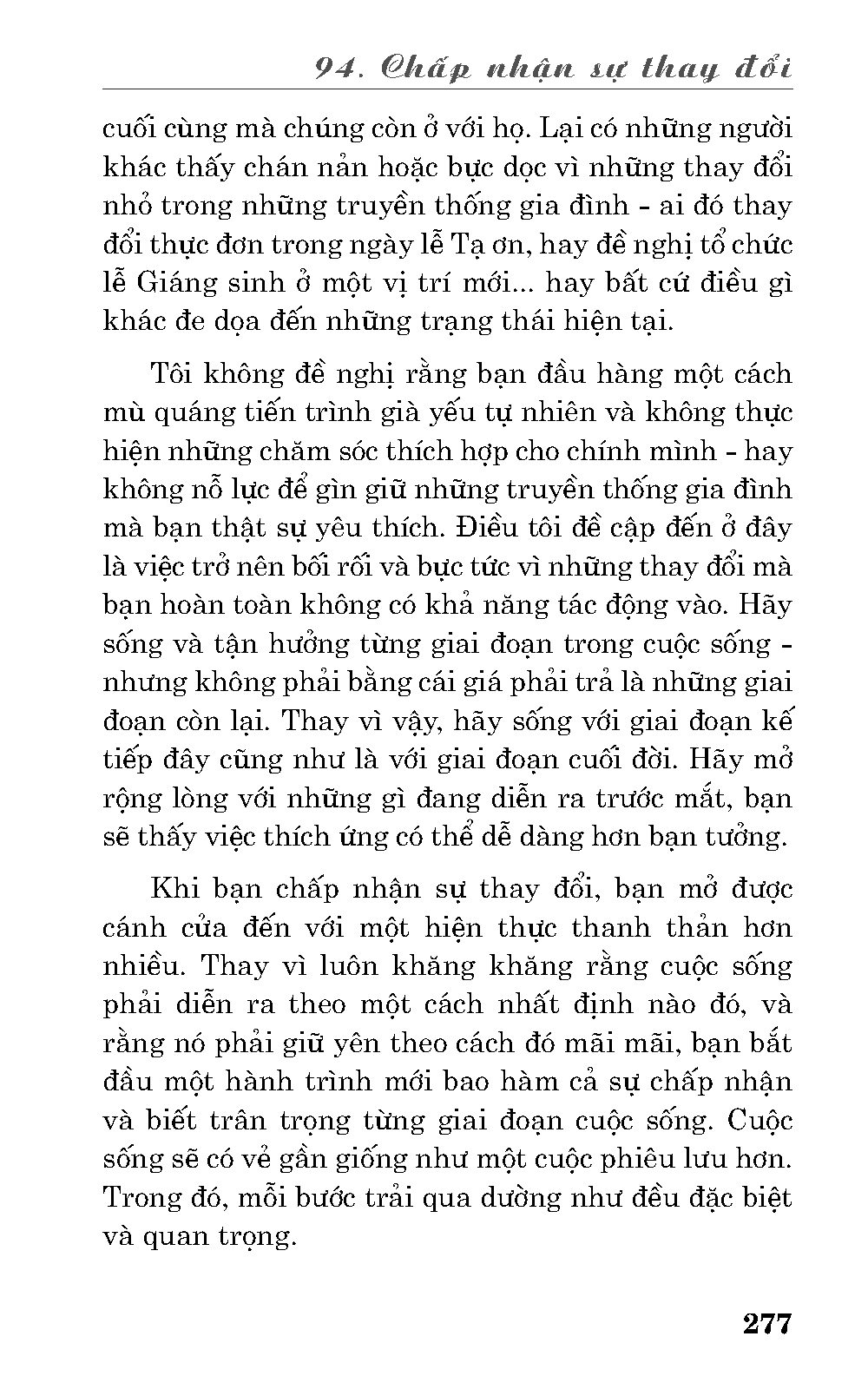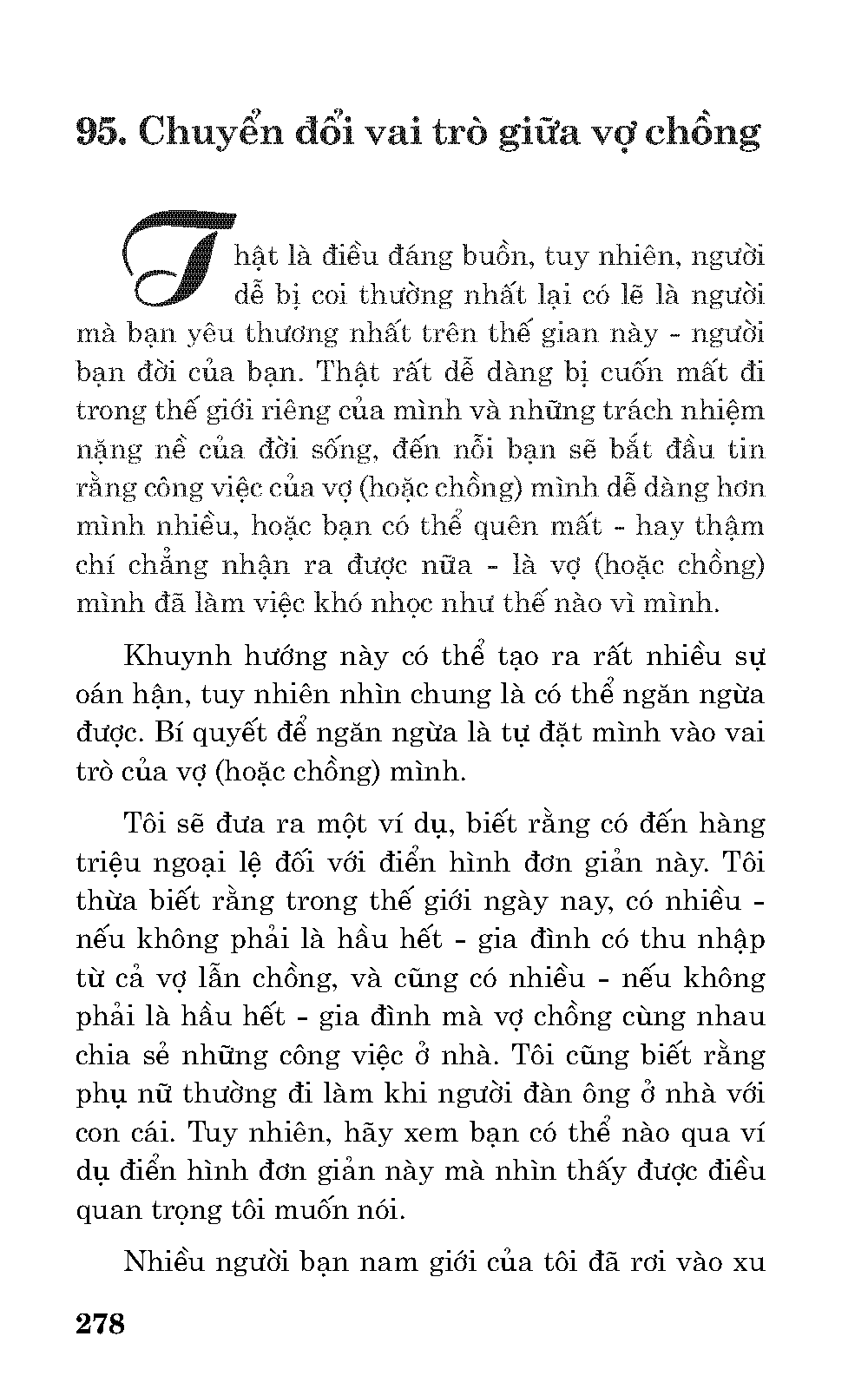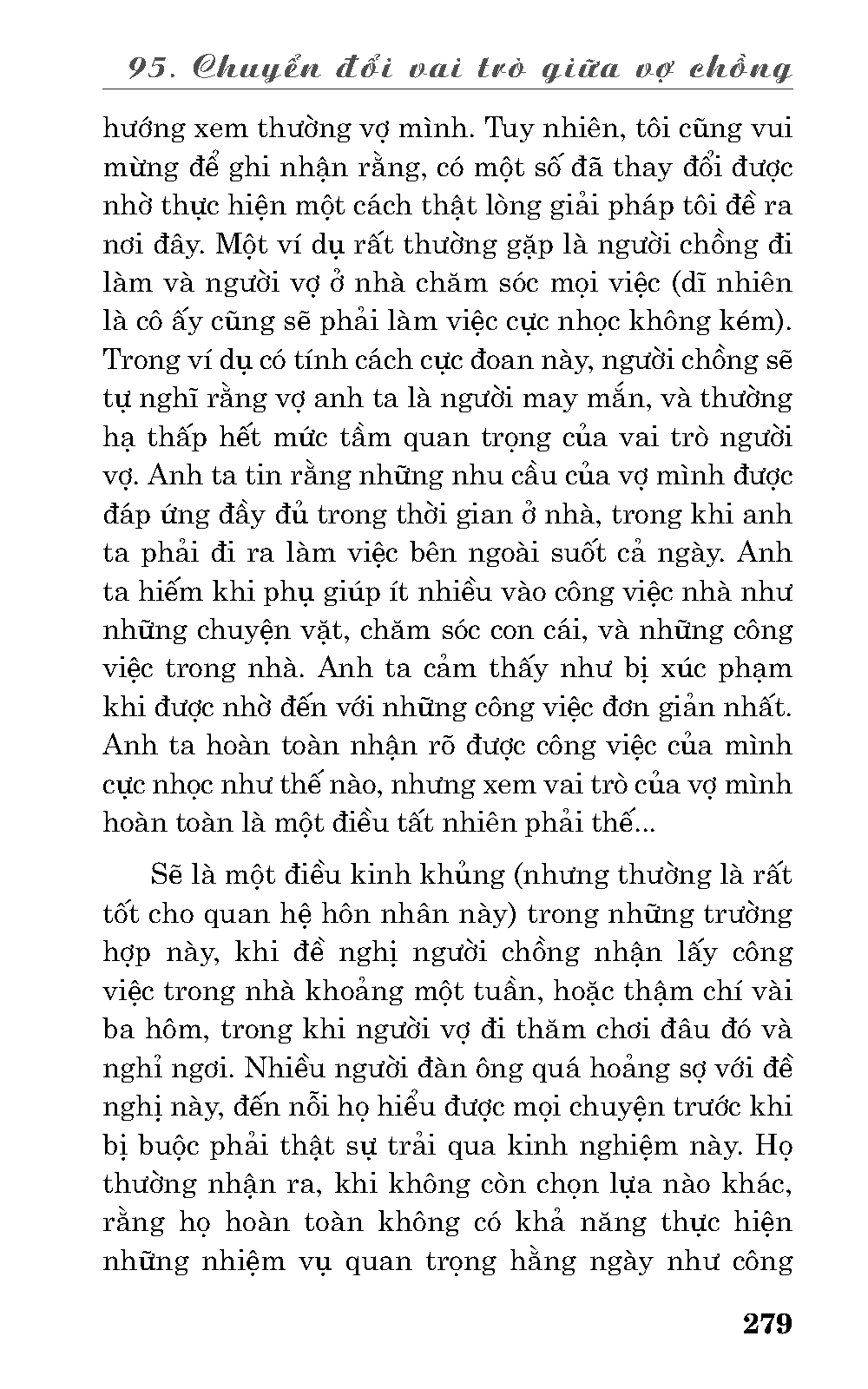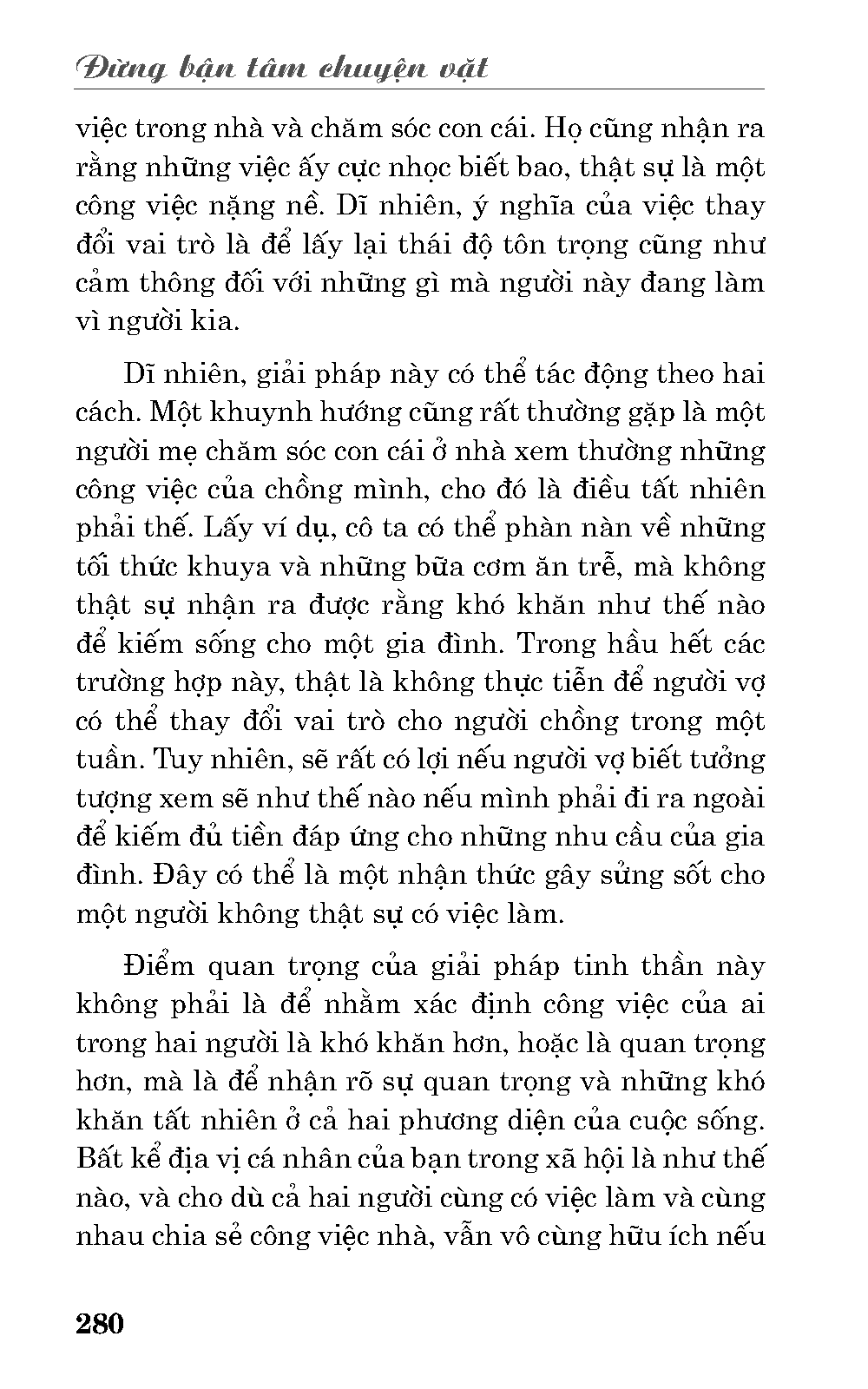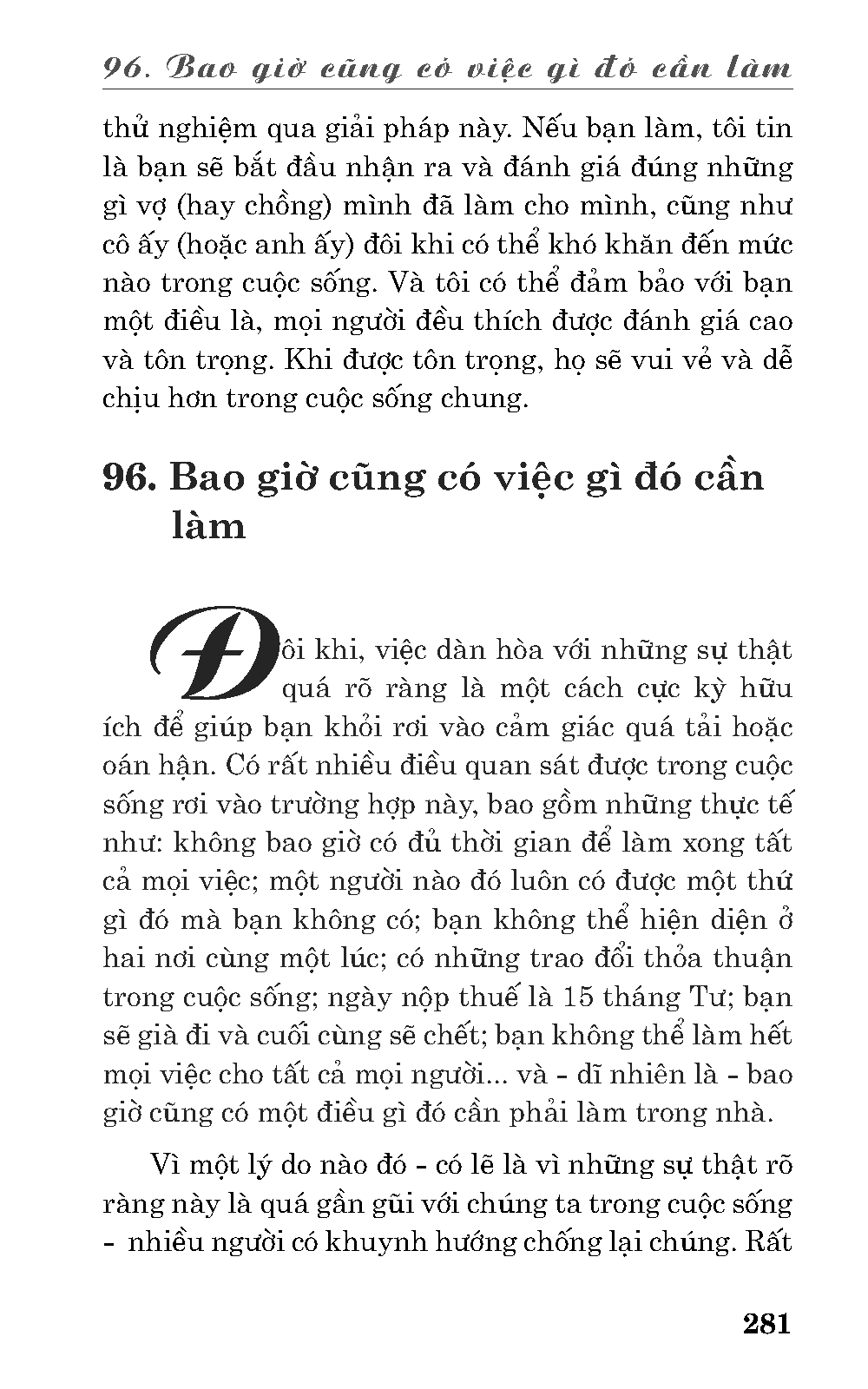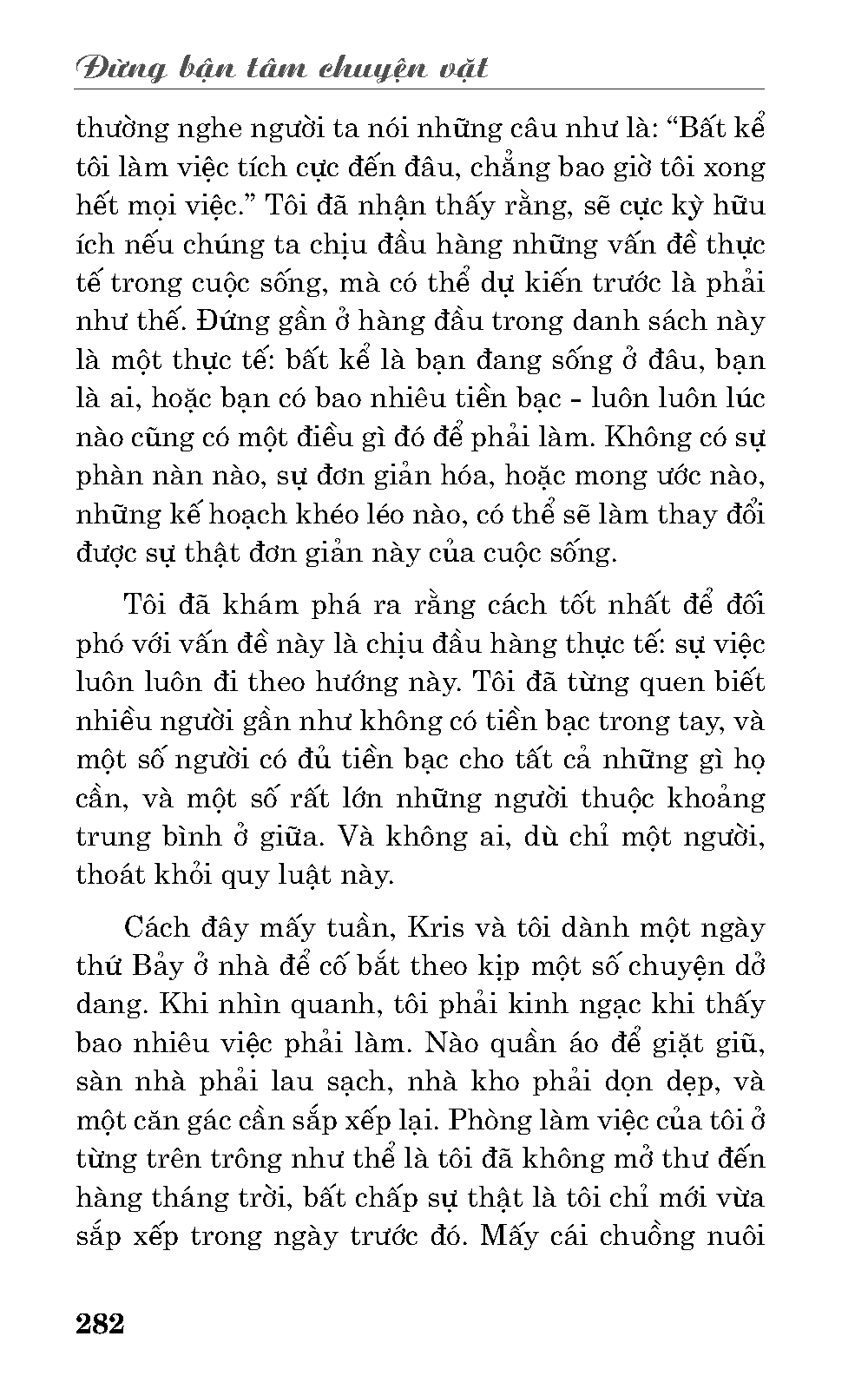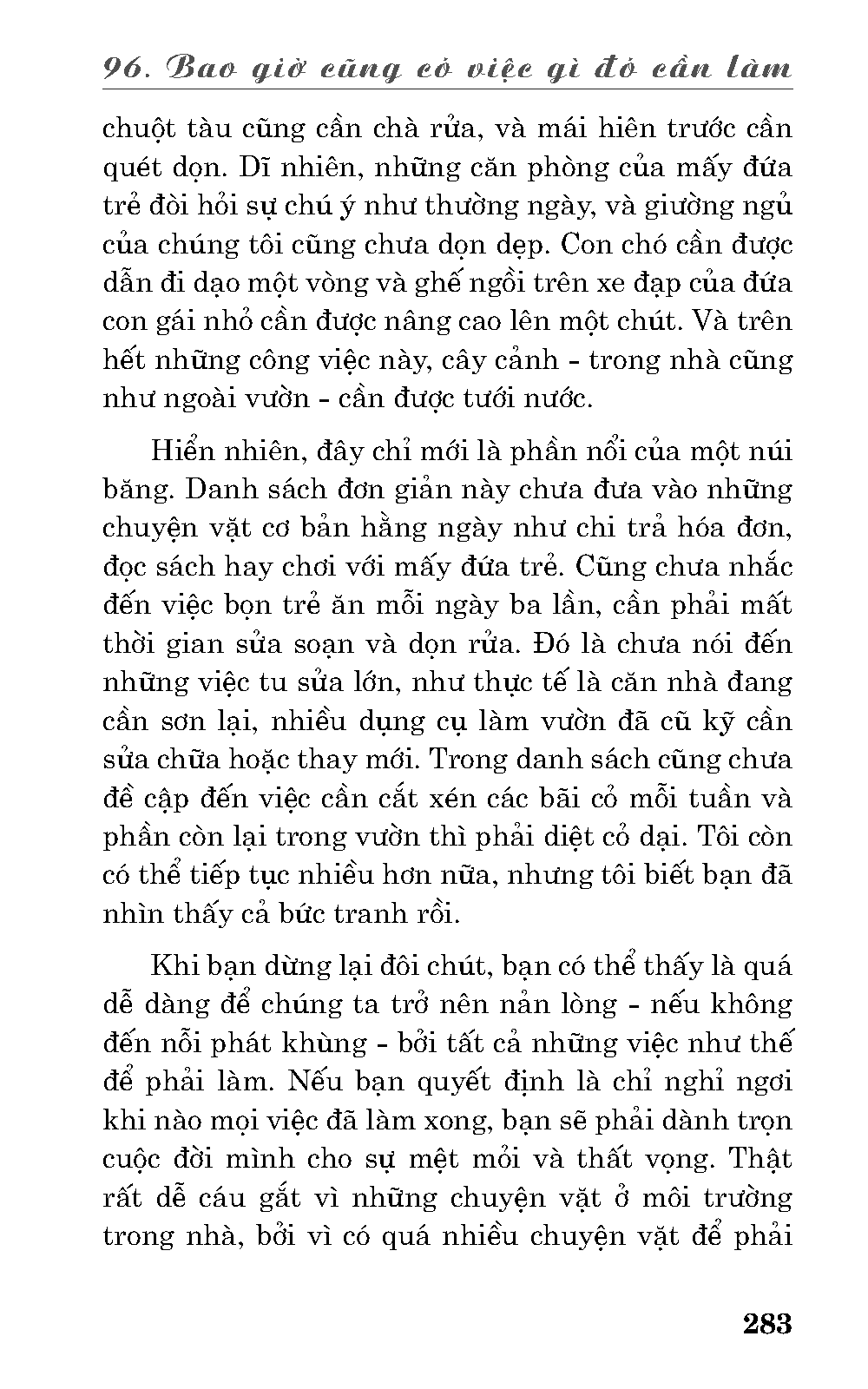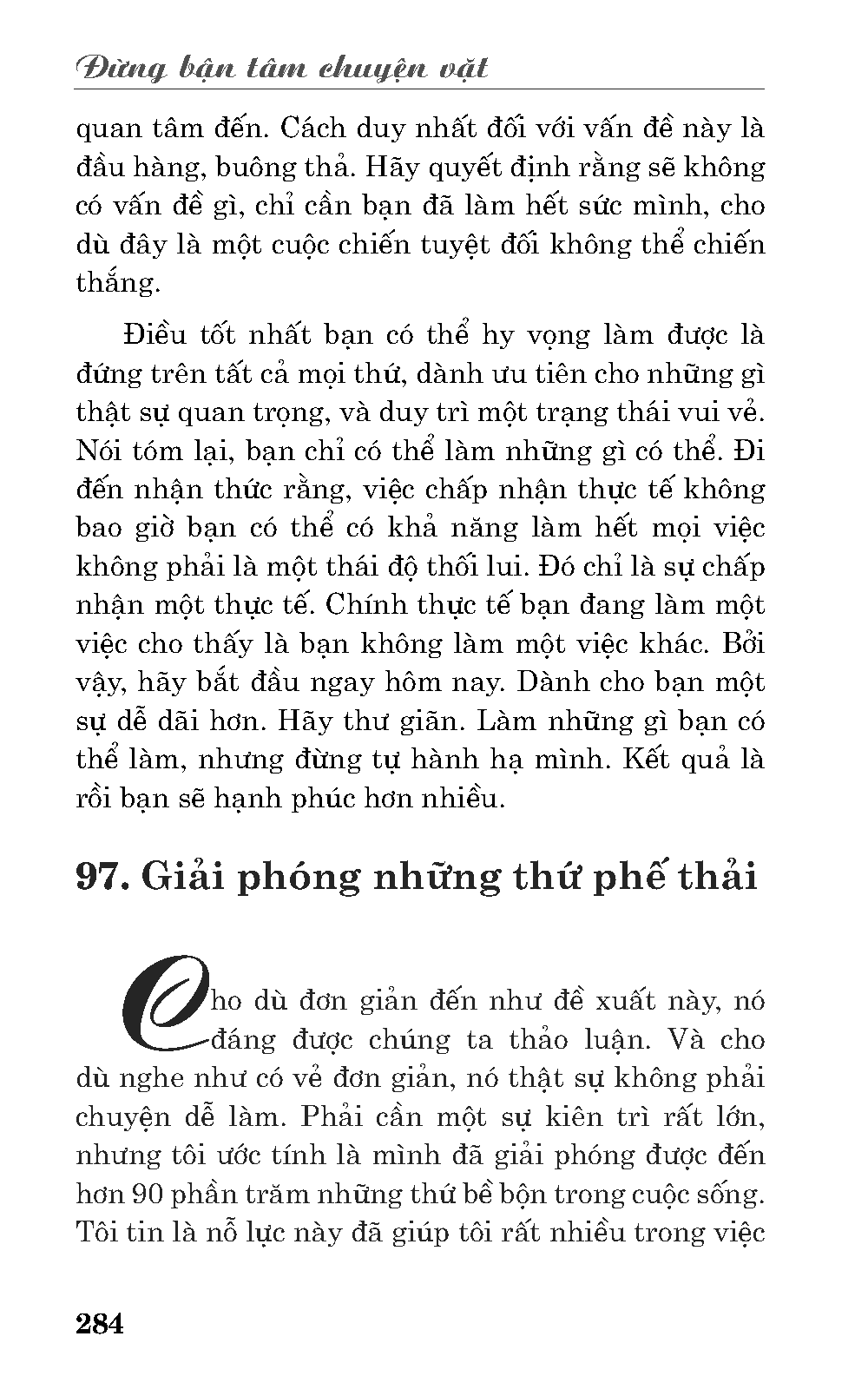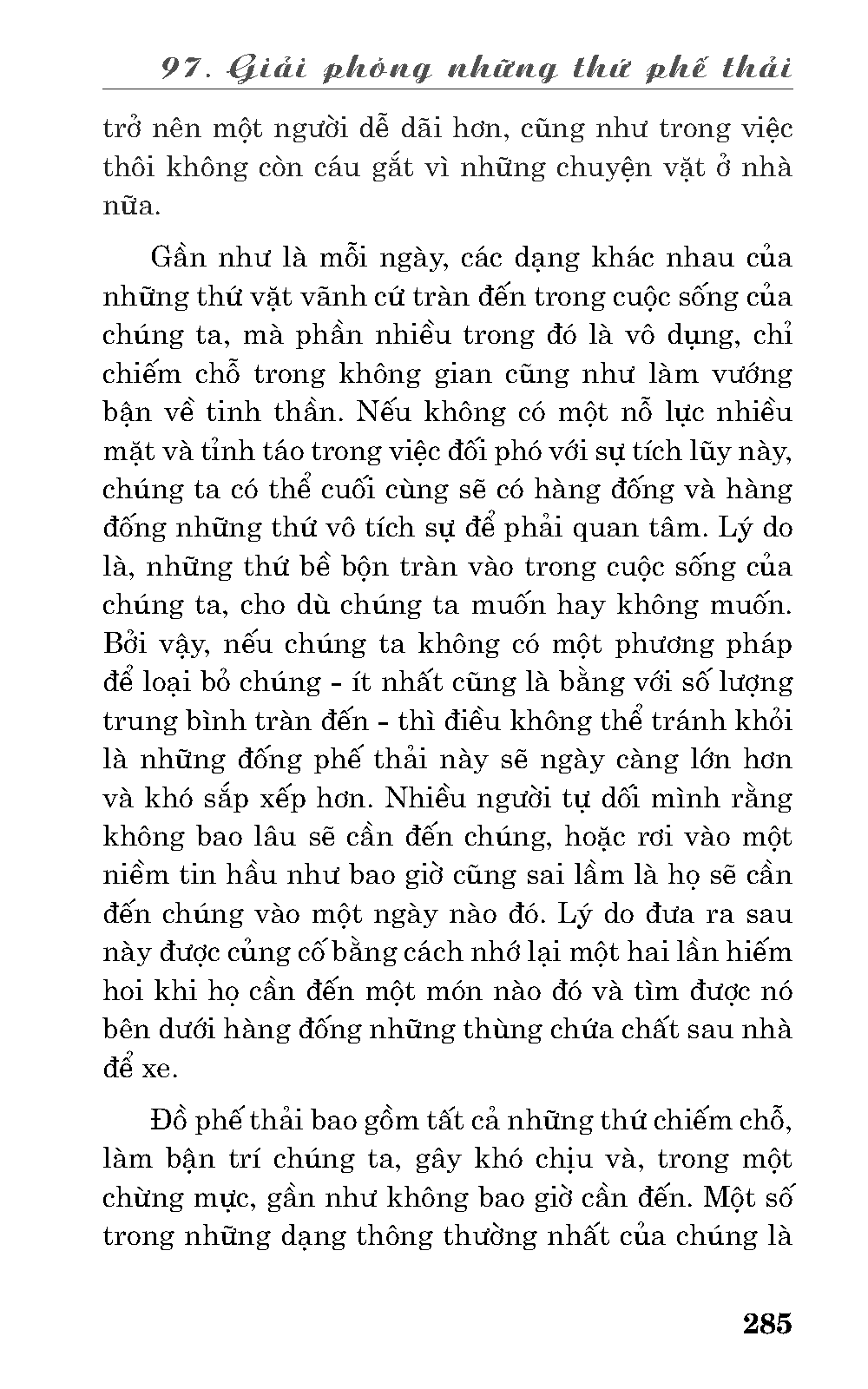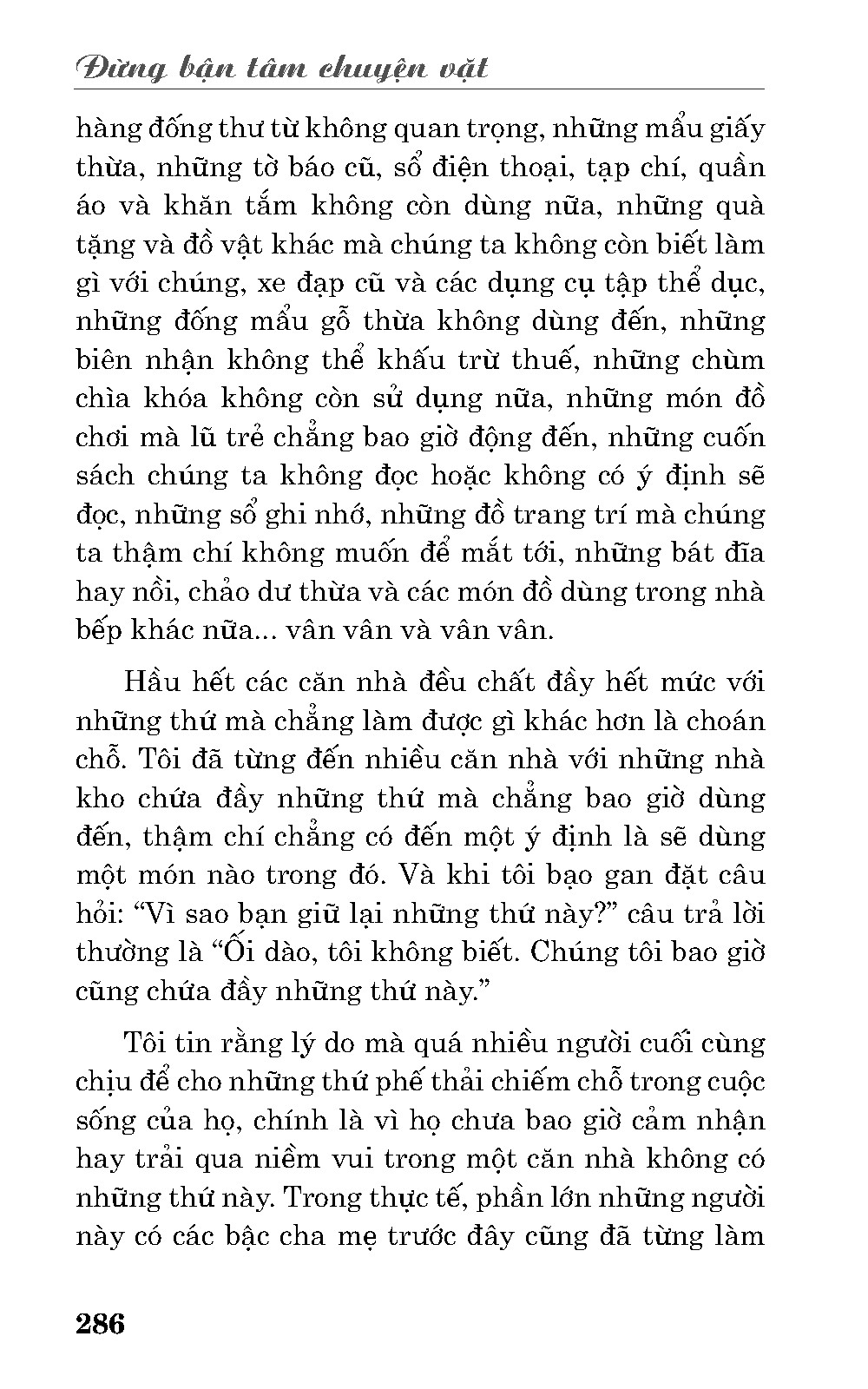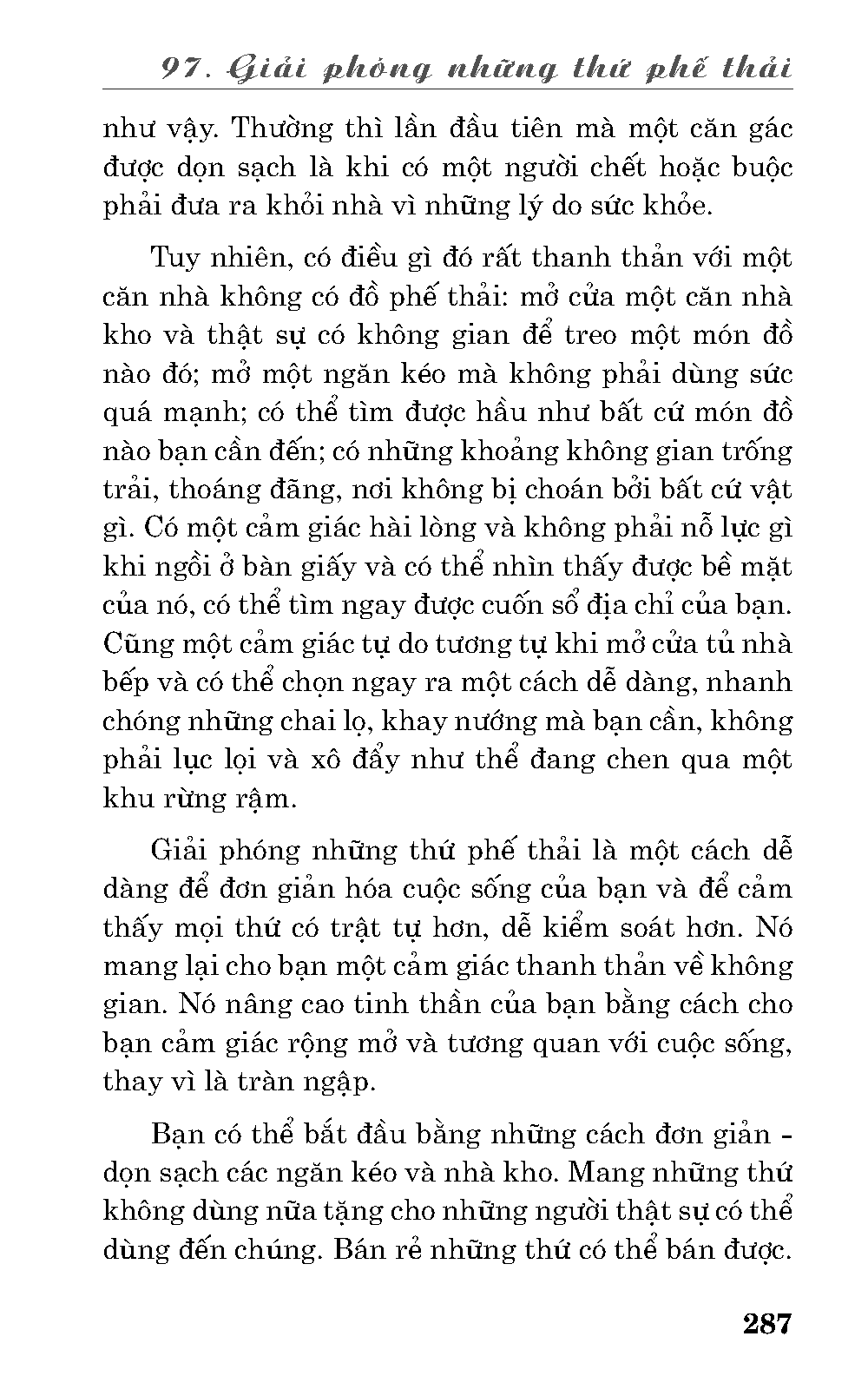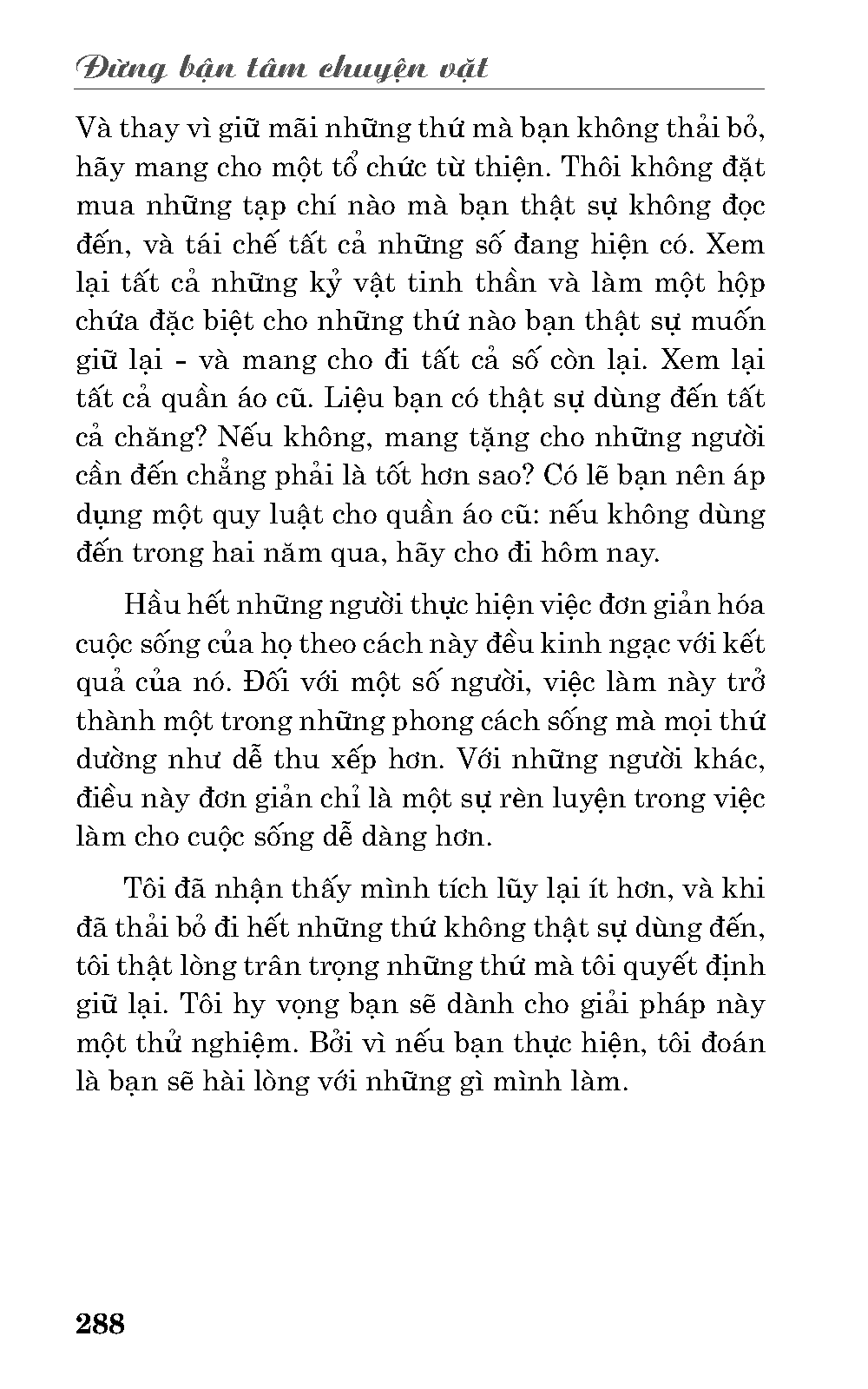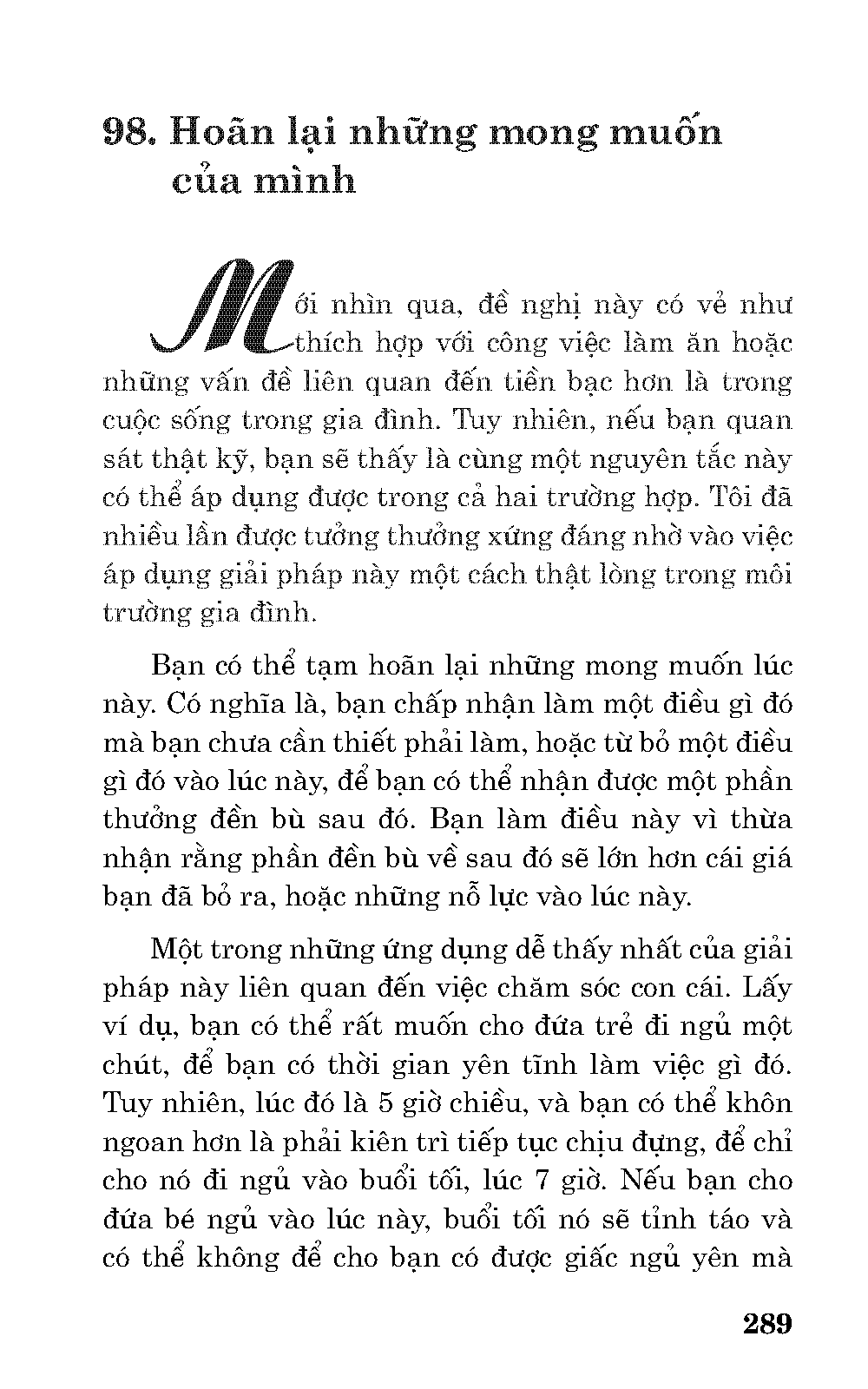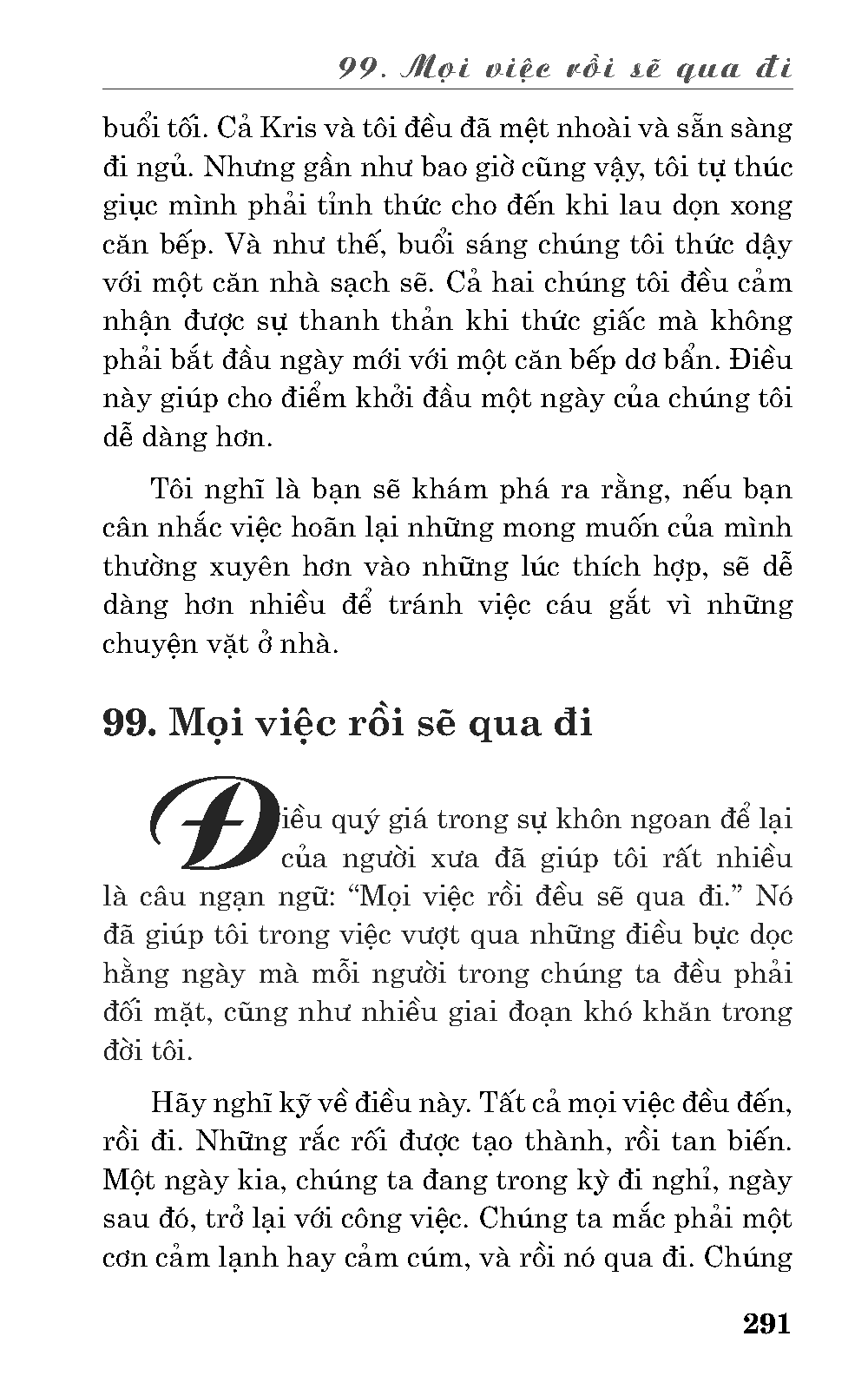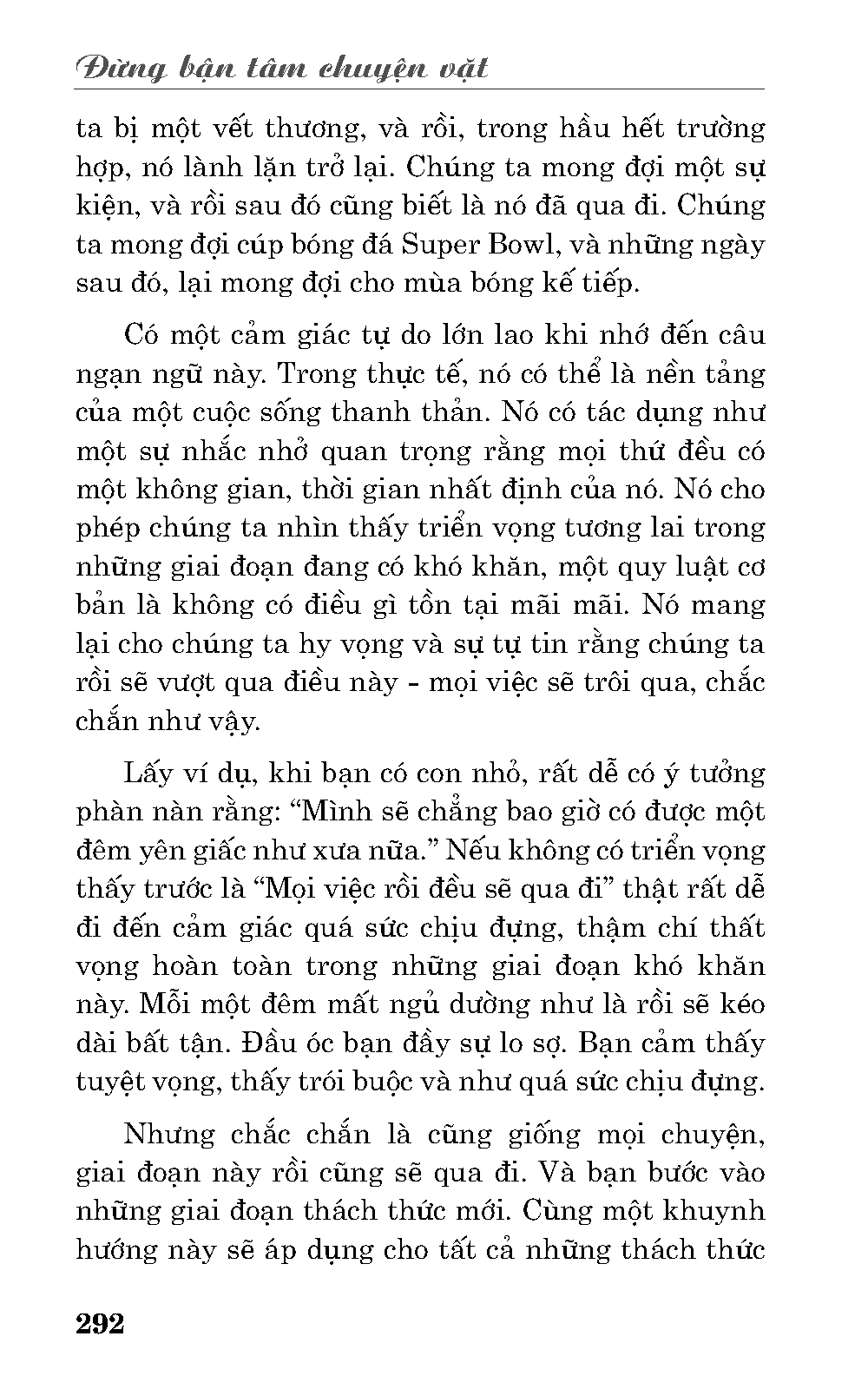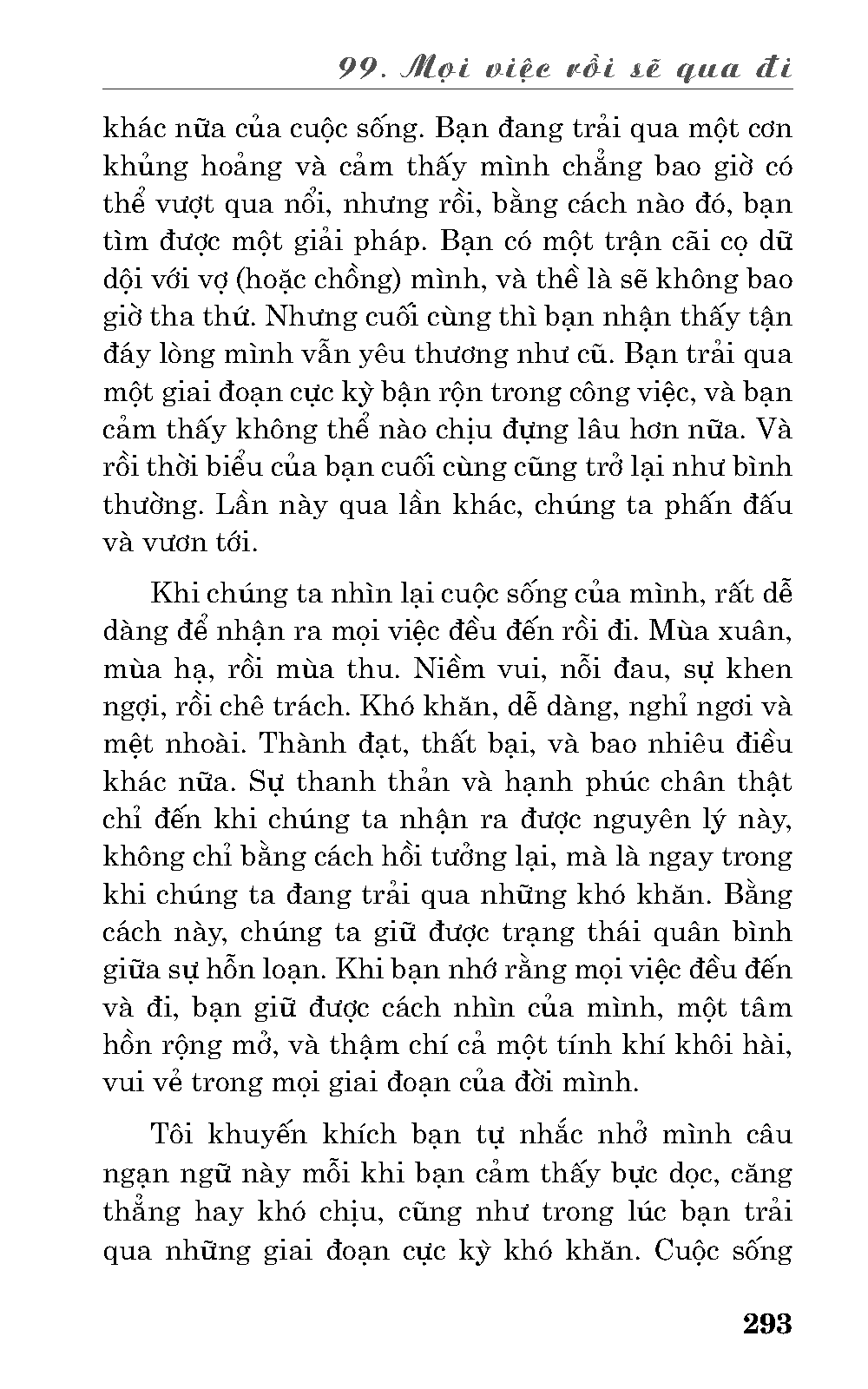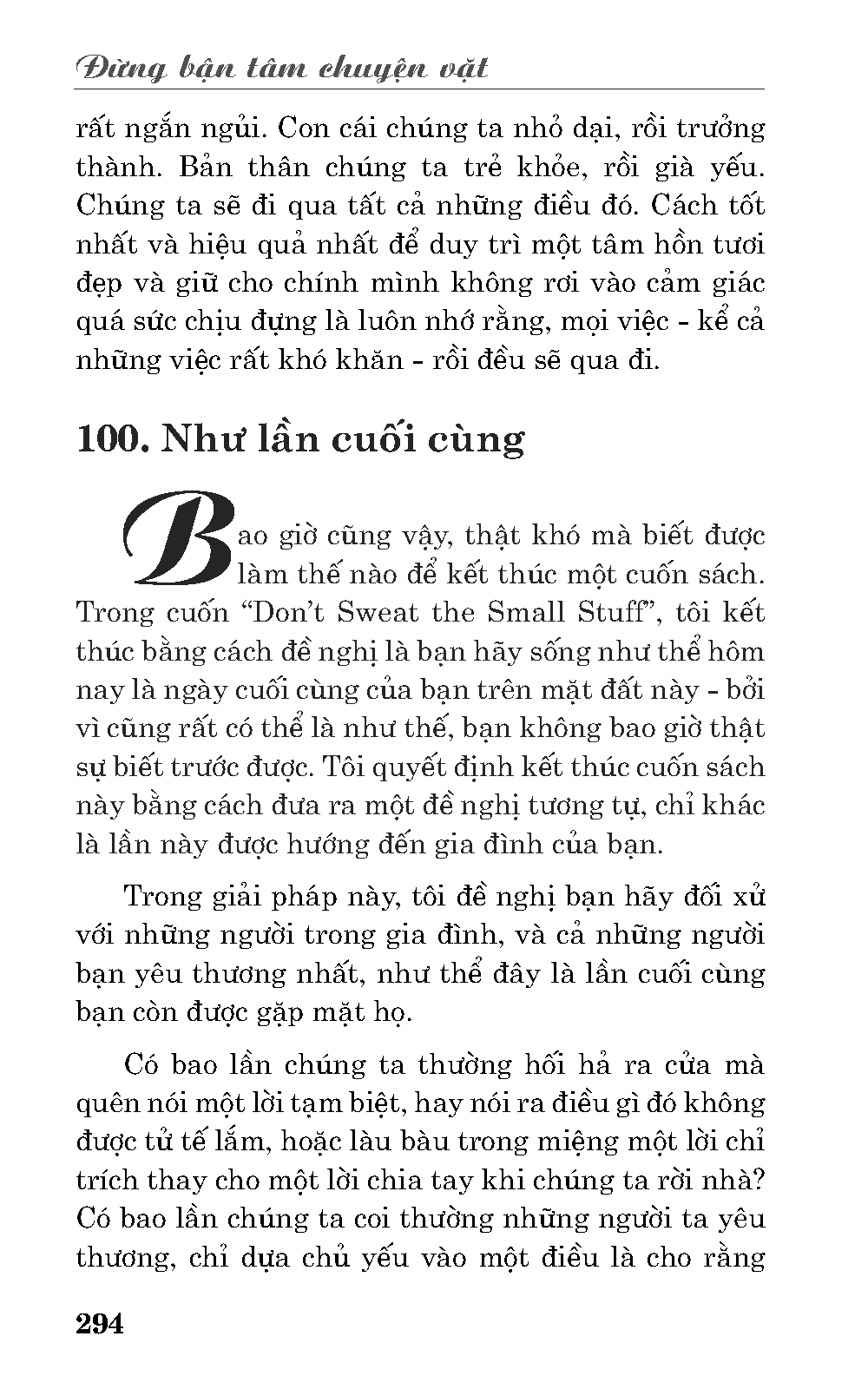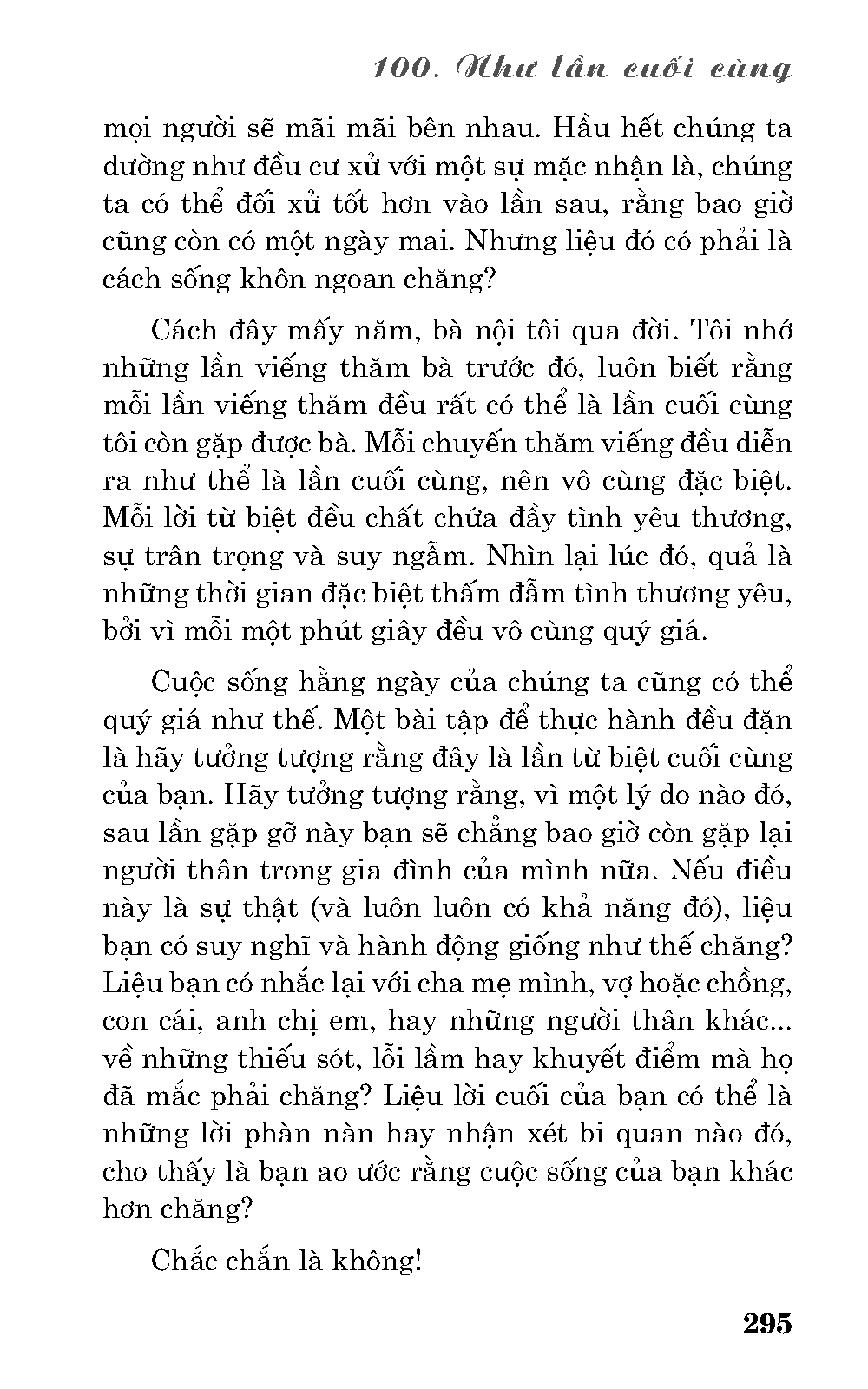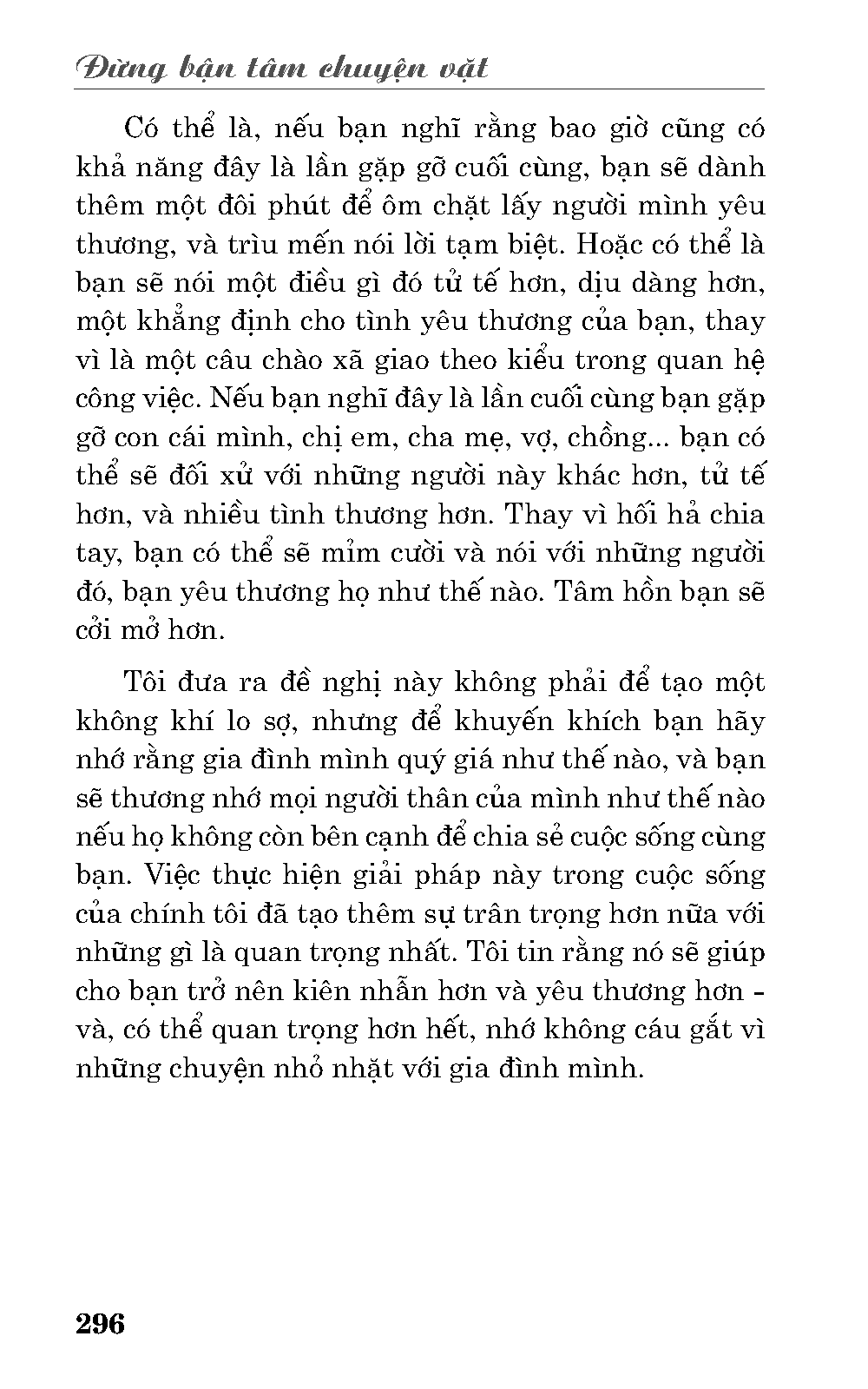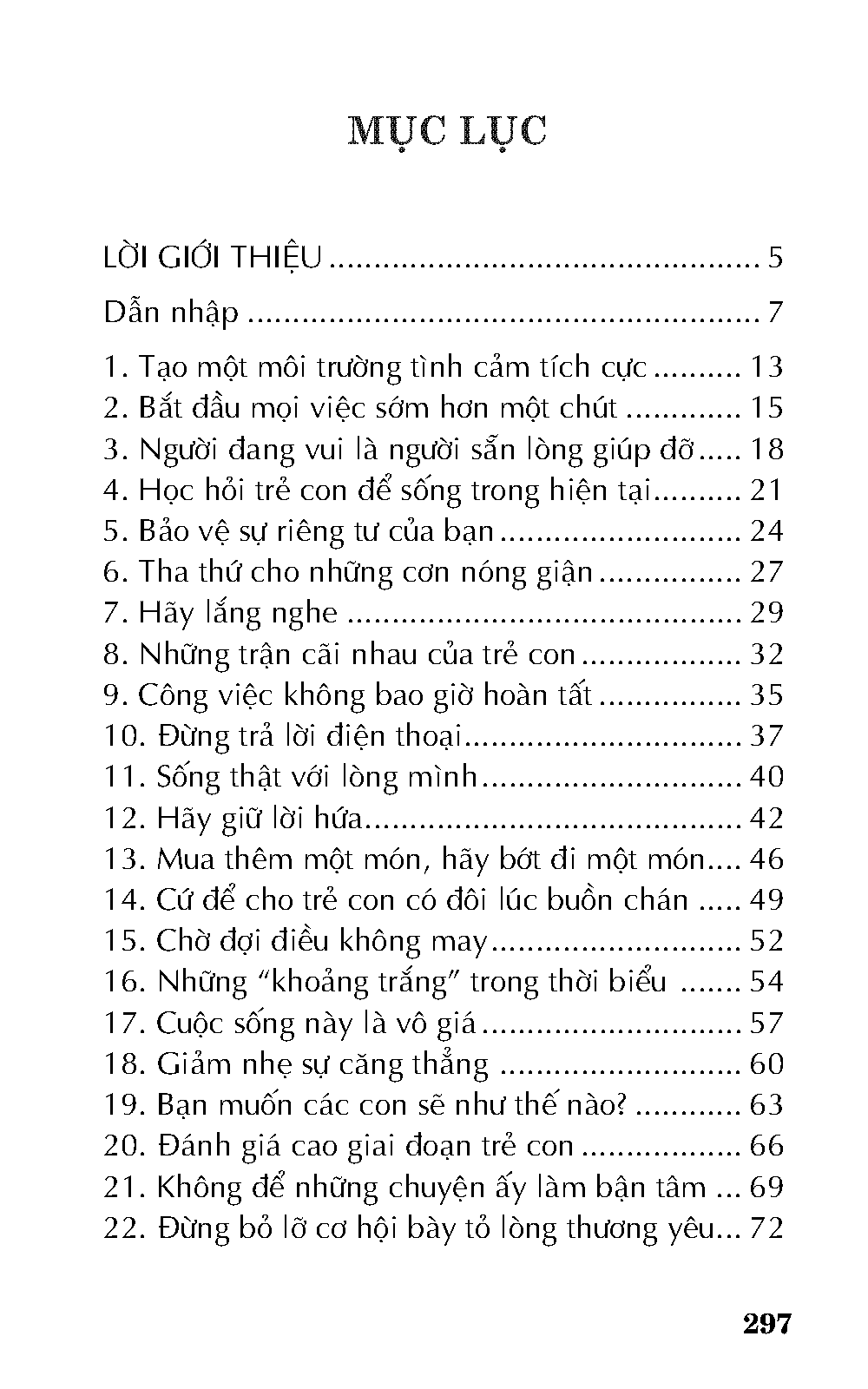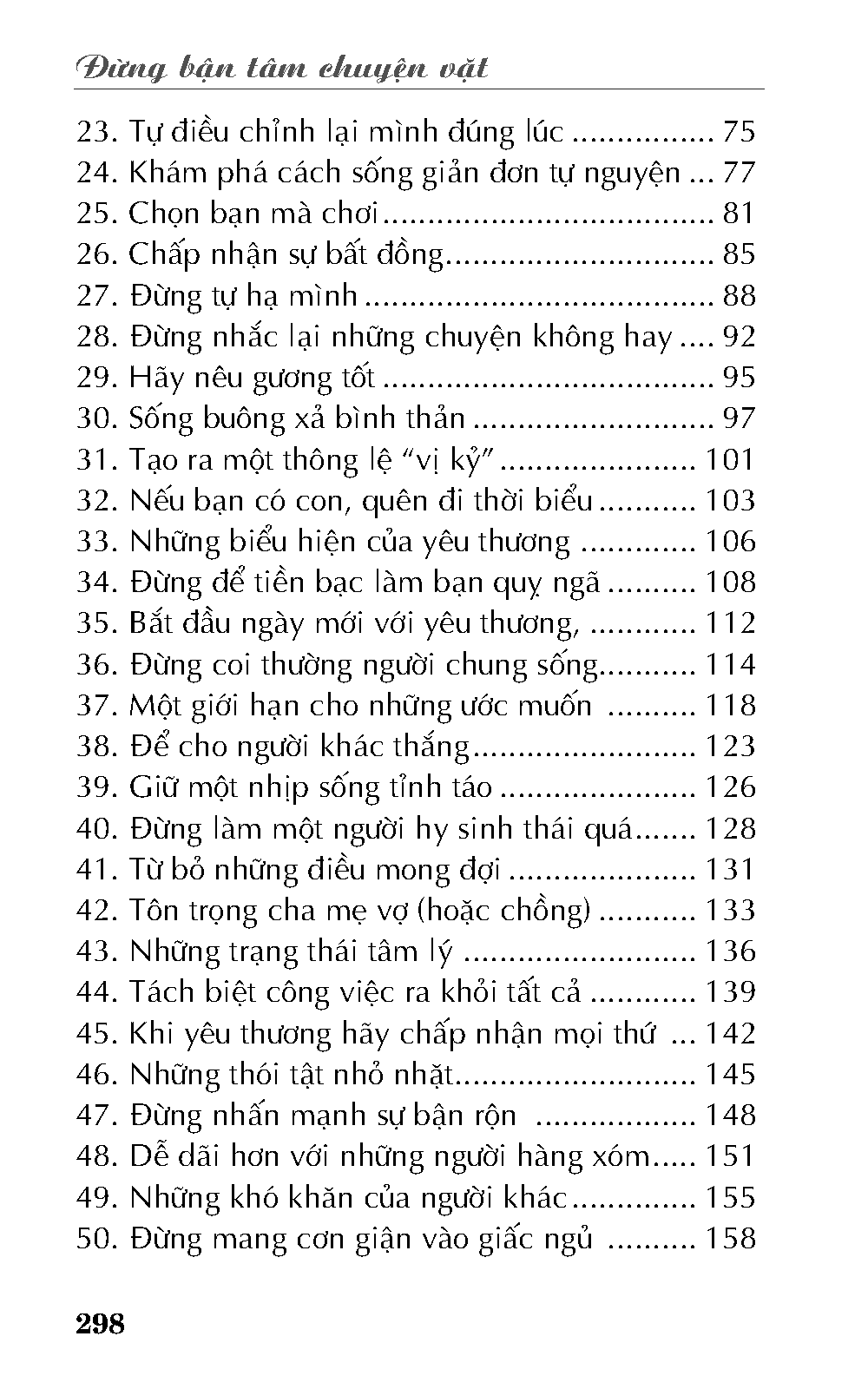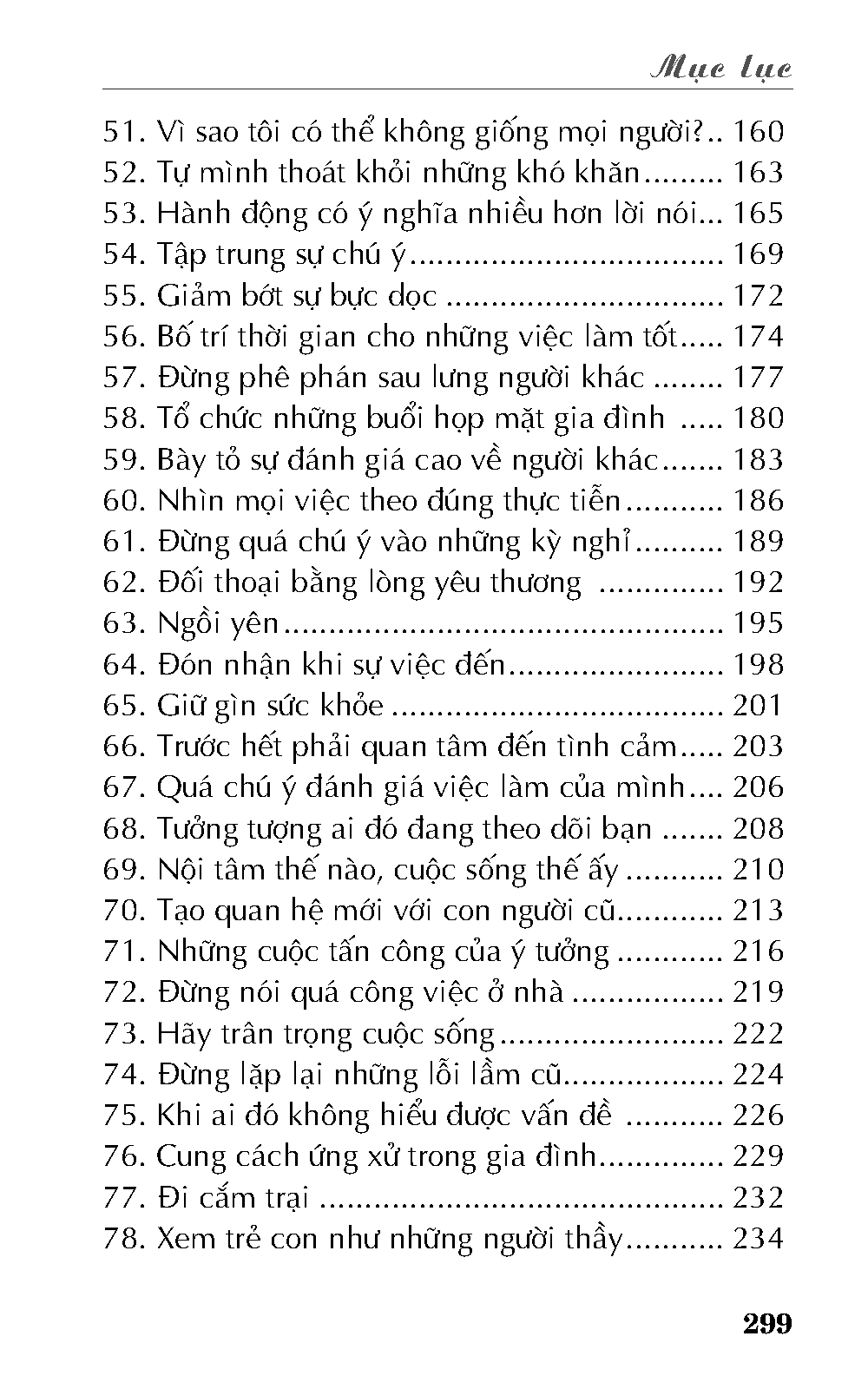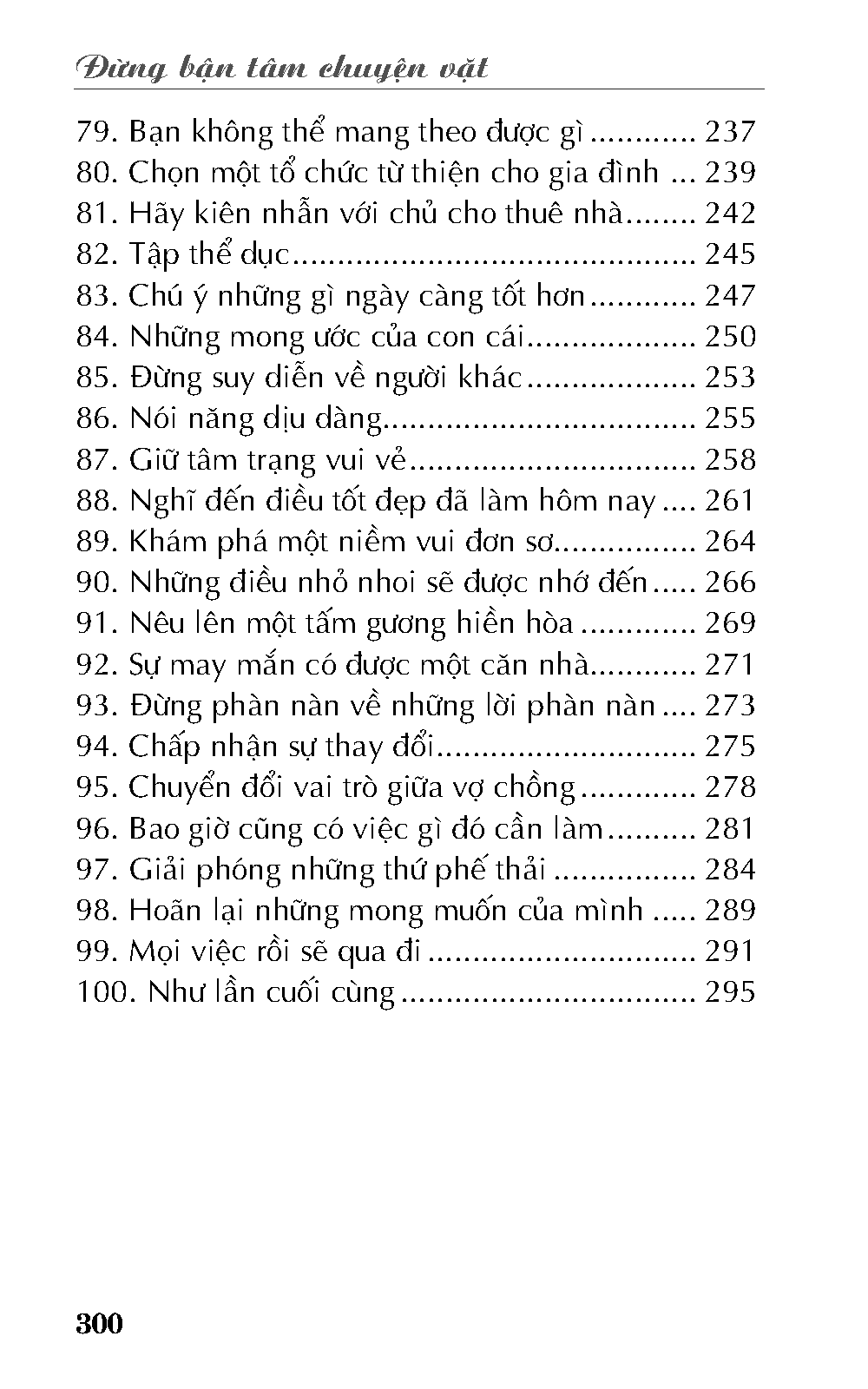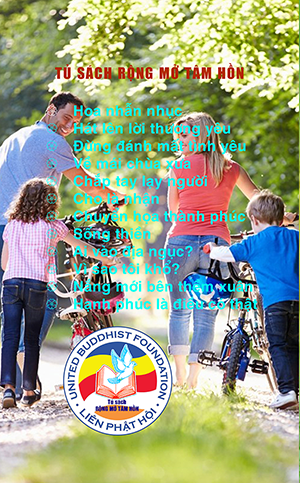 Quý vị có thể dùng các phím mũi tên ( → ← ) để lật trang qua lại.
---
---
Nghe đọc sách
---
---
Quý vị đang truy cập từ IP 18.212.120.195 và chưa ghi danh hoặc đăng nhập trên máy tính này. Nếu là thành viên, quý vị chỉ cần đăng nhập một lần duy nhất trên thiết bị truy cập, bằng email và mật khẩu đã chọn.
Chúng tôi khuyến khích việc ghi danh thành viên ,để thuận tiện trong việc chia sẻ thông tin, chia sẻ kinh nghiệm sống giữa các thành viên, đồng thời quý vị cũng sẽ nhận được sự hỗ trợ kỹ thuật từ Ban Quản Trị trong quá trình sử dụng website này.
Việc ghi danh là hoàn toàn miễn phí và tự nguyện.
Thành viên đang online:

Phạm Thiên

Huệ Trí 1975

Hidivi

Vương Sỹ Mốt

Vô Thường Violet

Thanh Danh

Nguyên Ngọc

maithanh151

Tri Kiến Hương

Thích Đạo Nguyện

Vạn Phúc

Viên Hiếu Thành

Lê thị Ngọc Phượng

Nguyên Lê

Bích Luu

Tăng Văn Y

Quang-Tu Vu

Viễn Tương

Van Tran Thu Huyen

Tâm Lương

Minhkhang2110

Pascal Bui

Nguyễn Ngọc Bảo Phương

Quảng Minh Tâm Quang

vokhulai

hanhtri

Nguyễn Sĩ Long

Hoat Khong

tamtran.ussh

Nangsel

Ngọc Chi

Duc trinh

tranadobe

Đinh Trí Hùng

Phan Huy Triều

Trương Quang Quý

Tánh Không 1965

Huệ Lộc 1959

caokiem

Quán Thoát
... ...
Việt Nam (898 lượt xem) -
Hoa Kỳ (151 lượt xem) -
Trung Hoa (46 lượt xem) -
Senegal (13 lượt xem) -
Đức quốc (11 lượt xem) -
Na-uy (7 lượt xem) -
Nhật Bản (5 lượt xem) -
French Southern Territories (5 lượt xem) -
... ...
---